We are always on the hunt for new ways in which we can enhance our home and give it that special little upgrade that sets it apart from the rest. Sometimes it is the colors on the wall. On other occasions it could be the floor, ceiling or even just the style of the room itself. But for those who do not want to take on the challenge of a semi-major makeover every season, a simple change in few of the décor pieces or accessories does the trick. And today we intend to usher in a dash of vintage charm with the much-loved suitcase or trunk coffee table – an addition that stands out no matter in which place it sits in.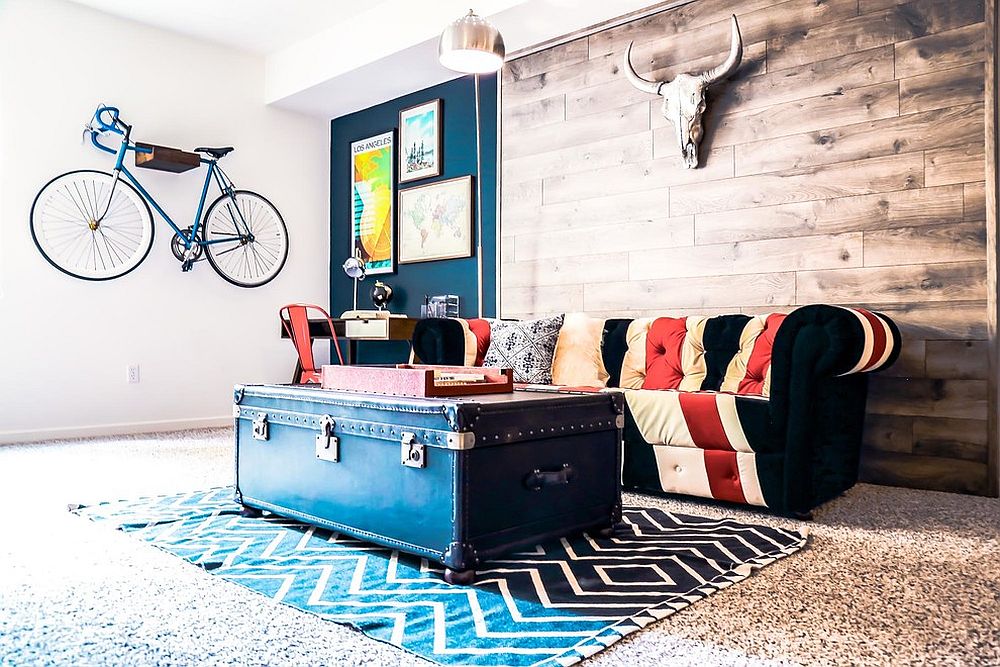 The suitcase coffee table is a cool addition that fits in surprisingly well with a wide variety styles and themes and it lends an air of classy charm to pretty much any living room you can thing of. It can also be used as a fabulous side table and you can even stack up several suitcases to create a cool focal point that is simply unmissable. Some of these trunk coffee tables are brand new and draw inspiration from vintage designs while others are truly vintage and have been give a gorgeous modern makeover. So, step in and take a look at the 25 best inspirations around –
A Coffee Table to Remember
The suitcase coffee table is often an addition that comes about because you have an old trunk or suitcase in the house that has collected dust and needs a quick makeover. It is a fun addition and even if it is not the permanent coffee table, you can use it once in a while and change it with altering styles and seasons to give the living room a brand new look. Different living rooms demand different styled trunk coffee tables and you can easily turn that dingy, pale suitcase into a coffee table with quick paint job or upholstery. Place it on wheels and it becomes even more special!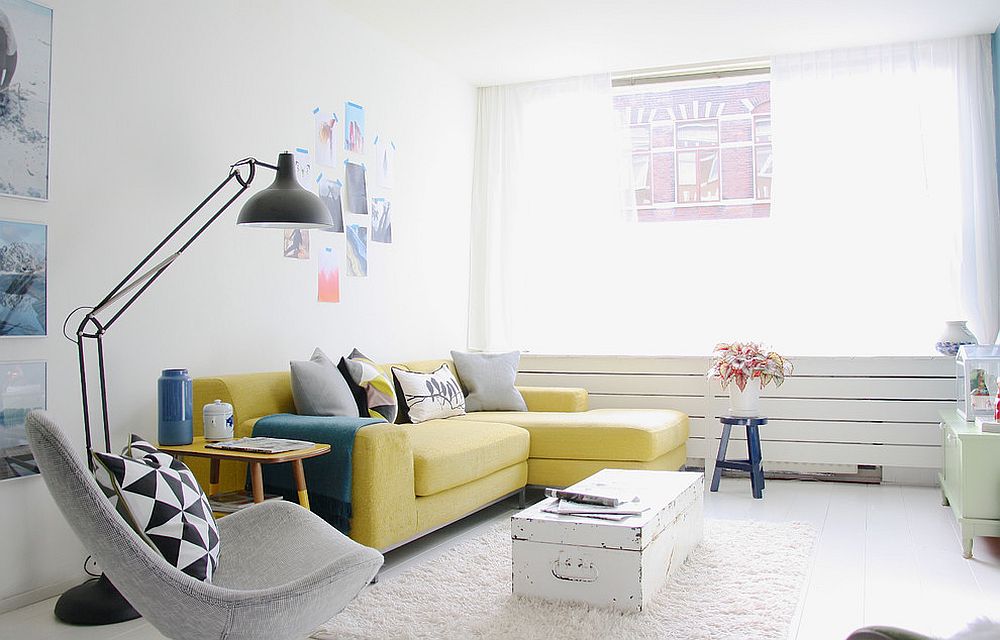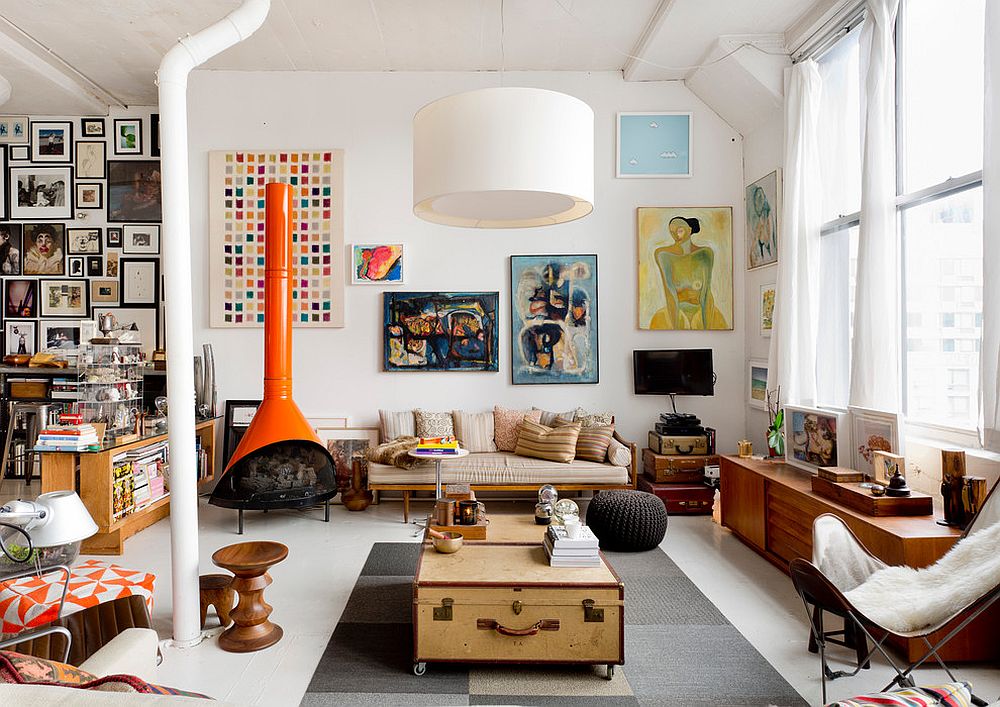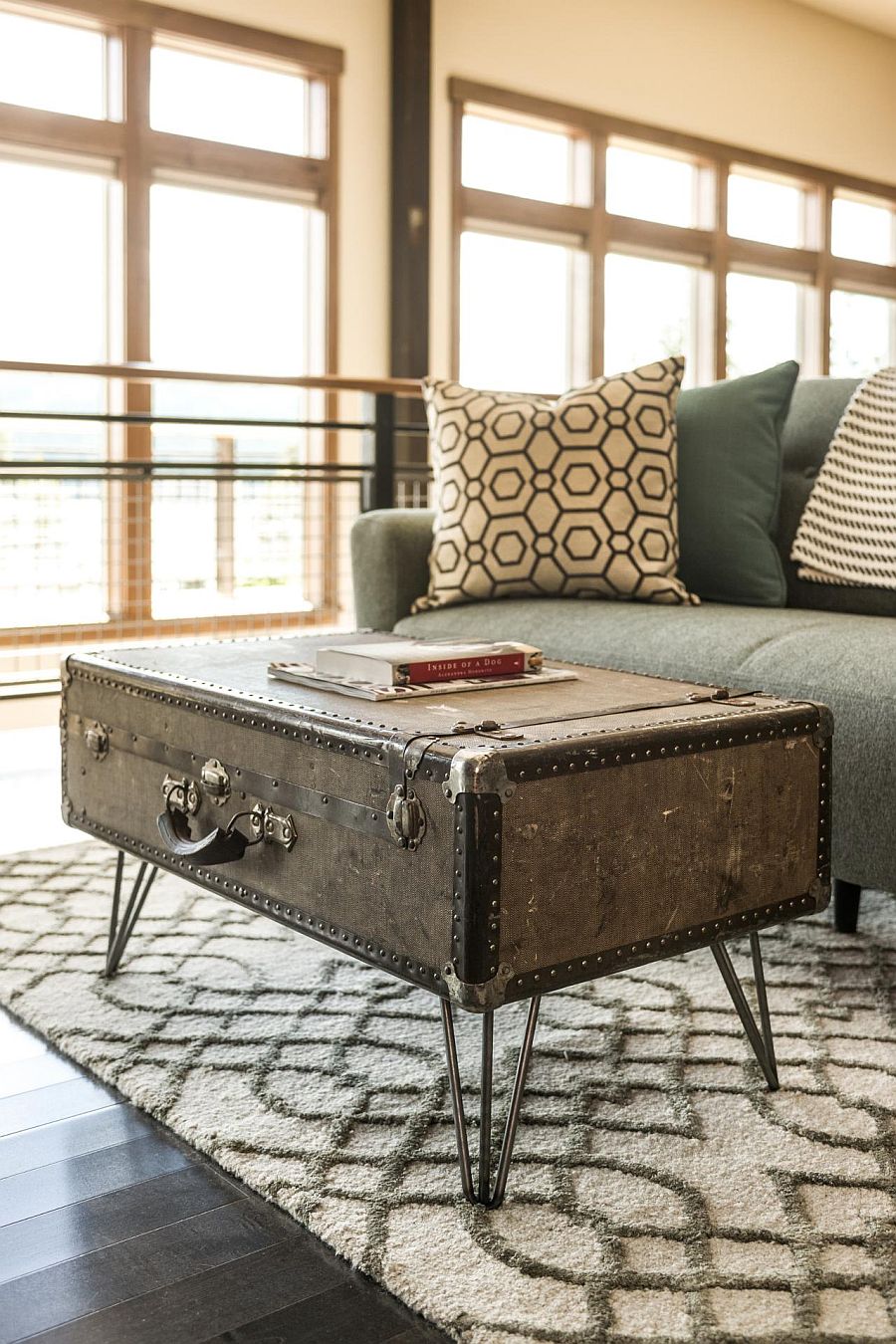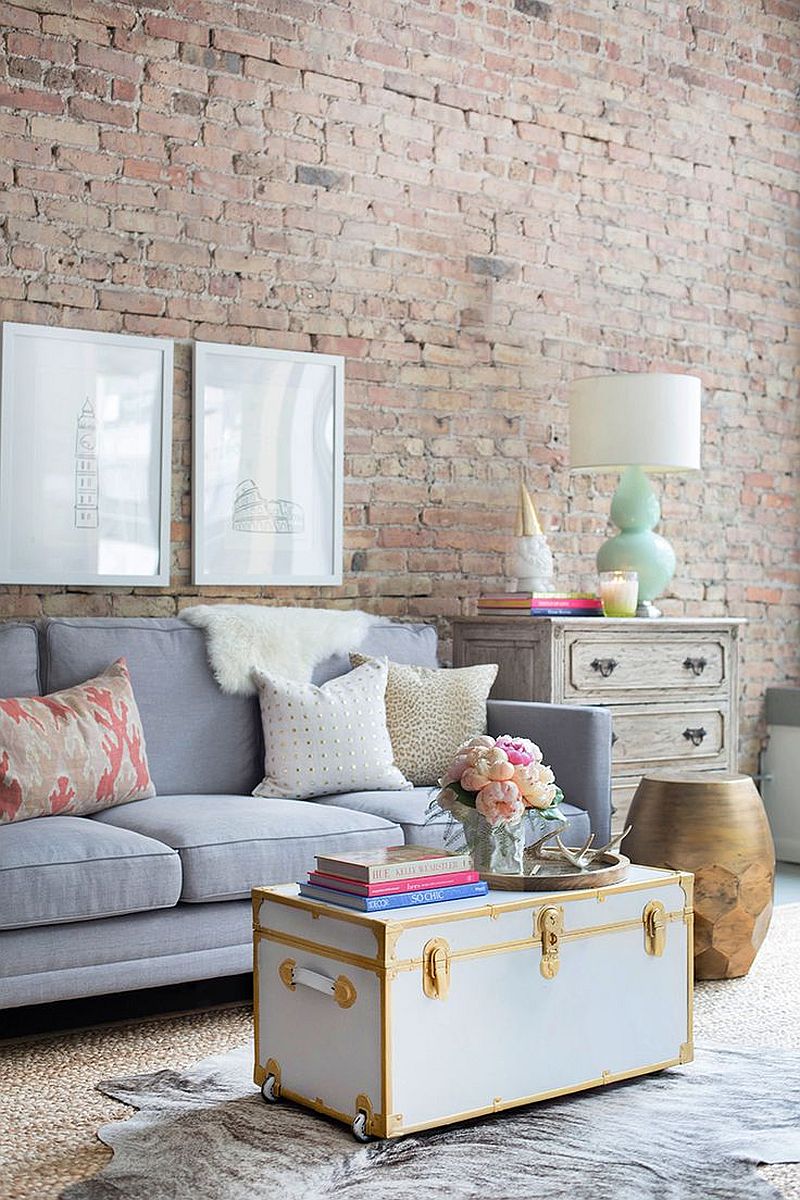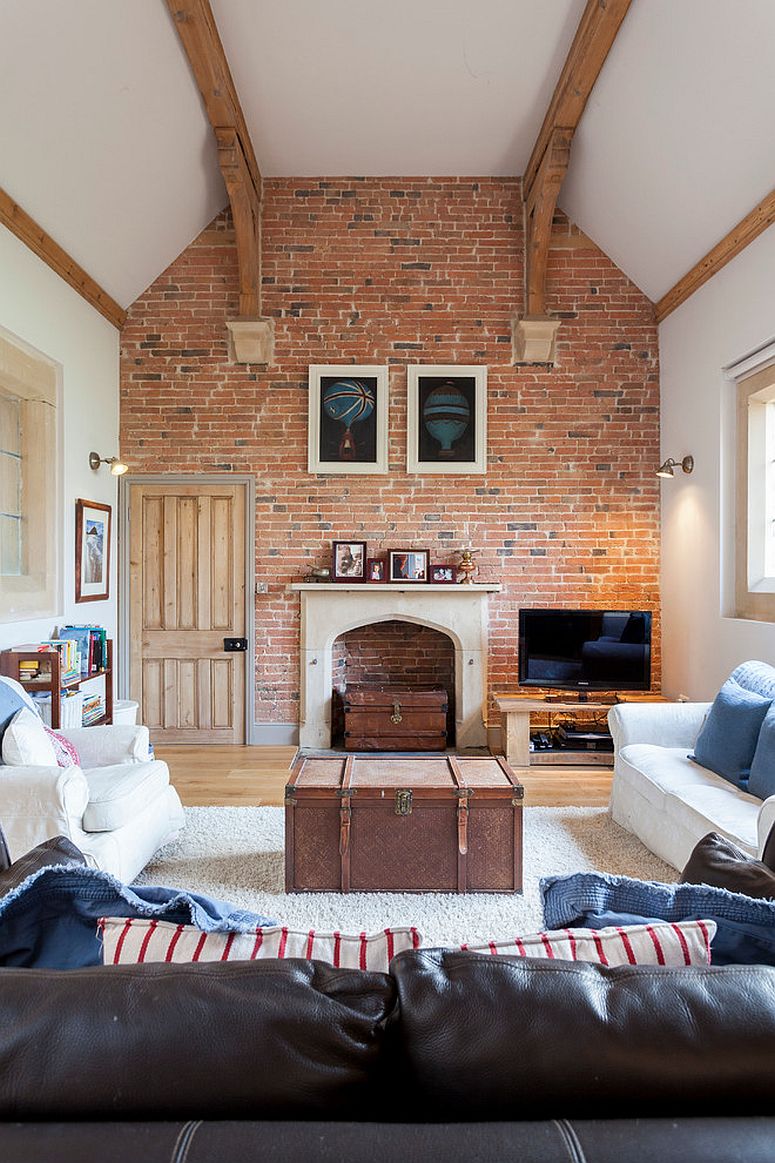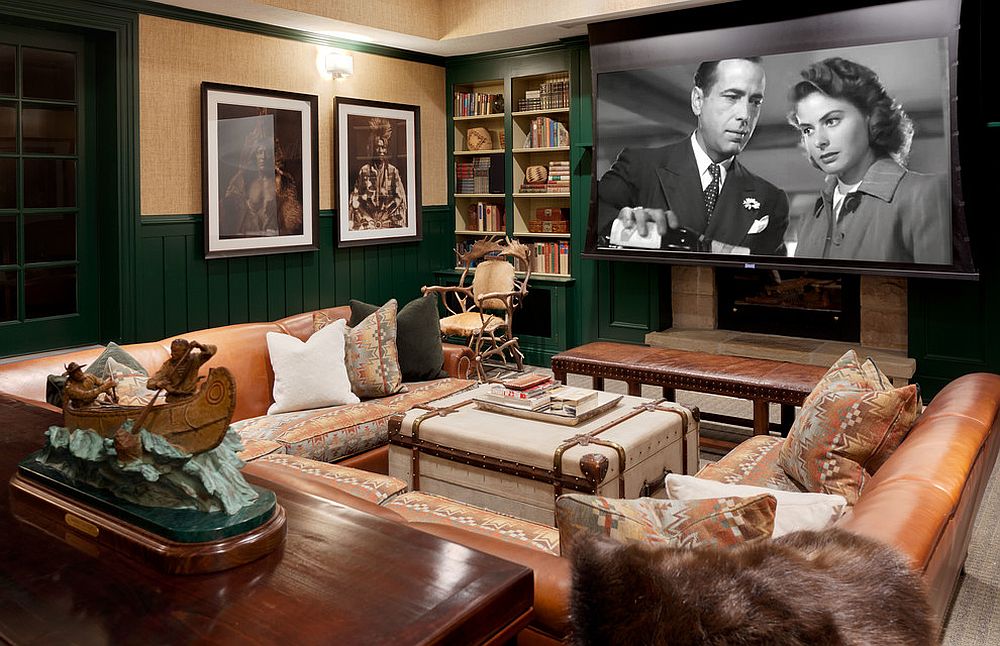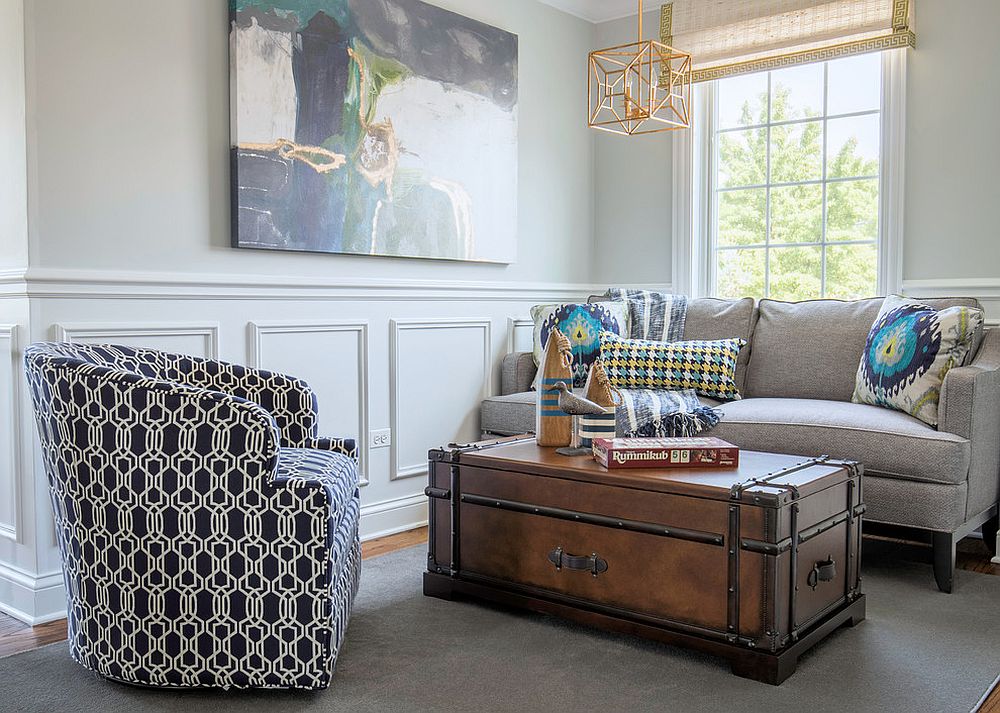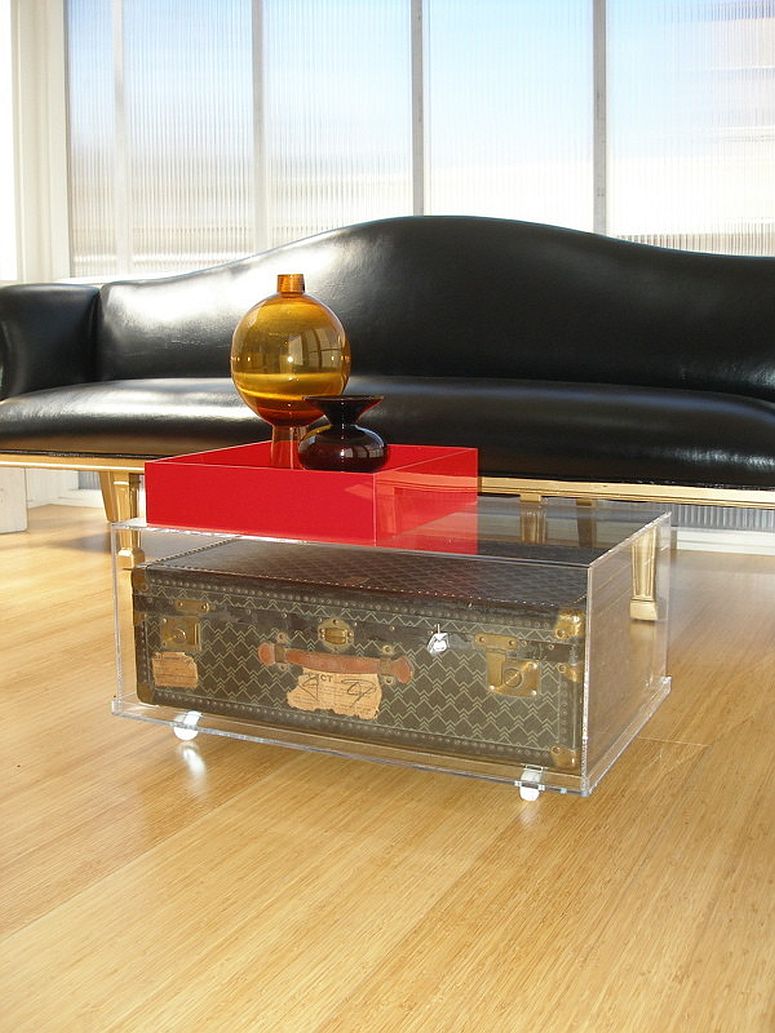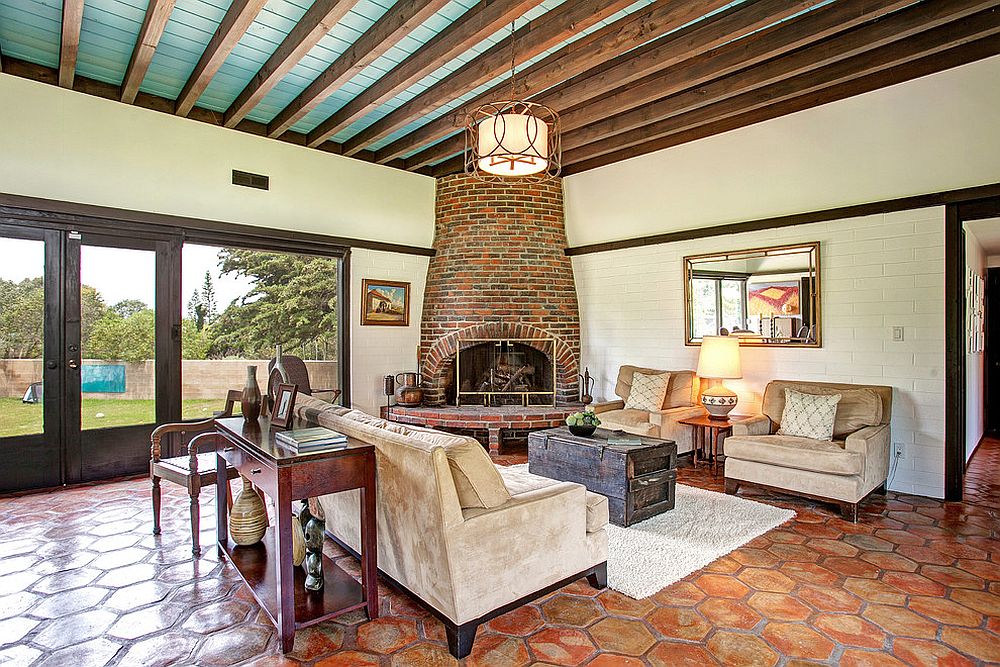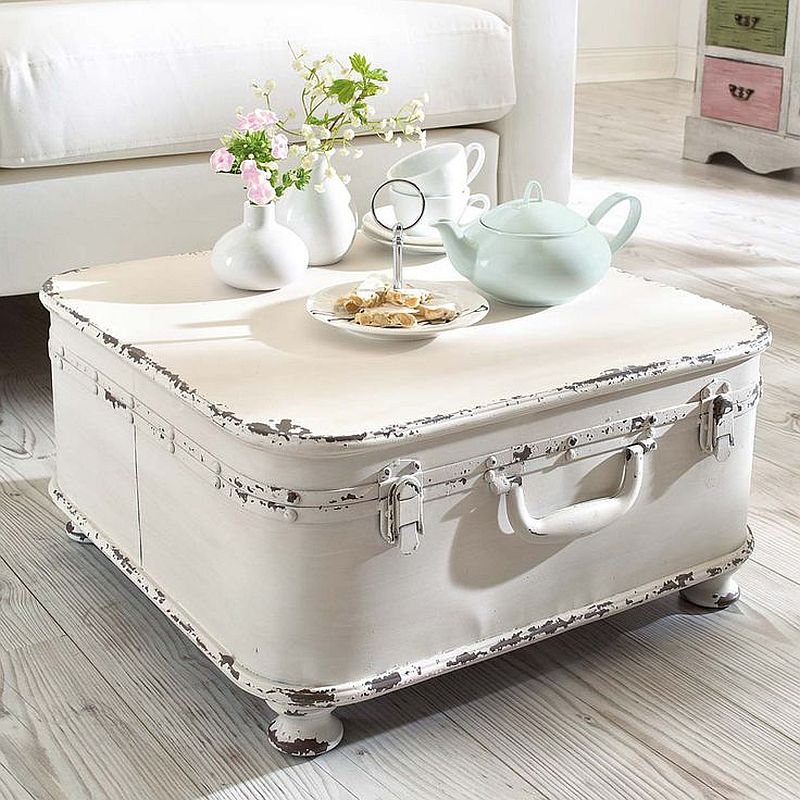 Beyond the Coffee Table
Stacking the vintage suitcases in the corner can give the living space a stylish side table while you can even use the addition as a smart bedside table or nightstand when needed. Those who want to use the old trunk as an aesthetic addition can couple it with smart accessories to shape a lovely focal point. Be it a simple book-stand or a console table with a difference, the old, transformed suitcase works wonders in more ways than one.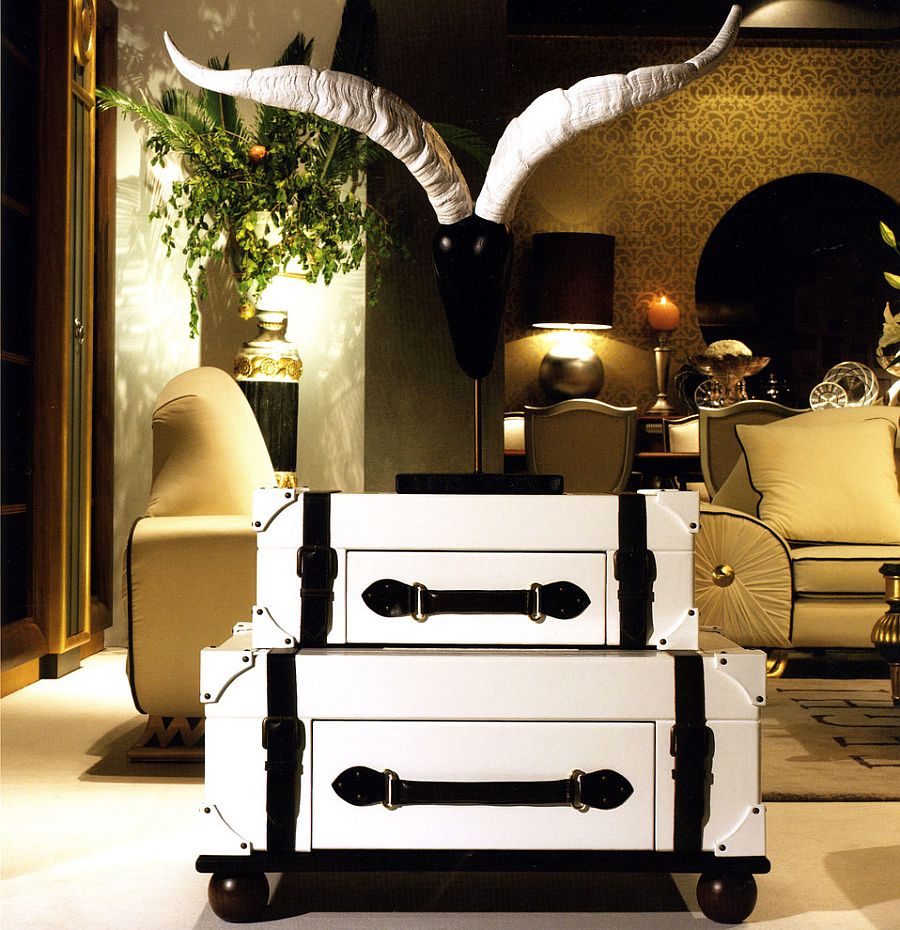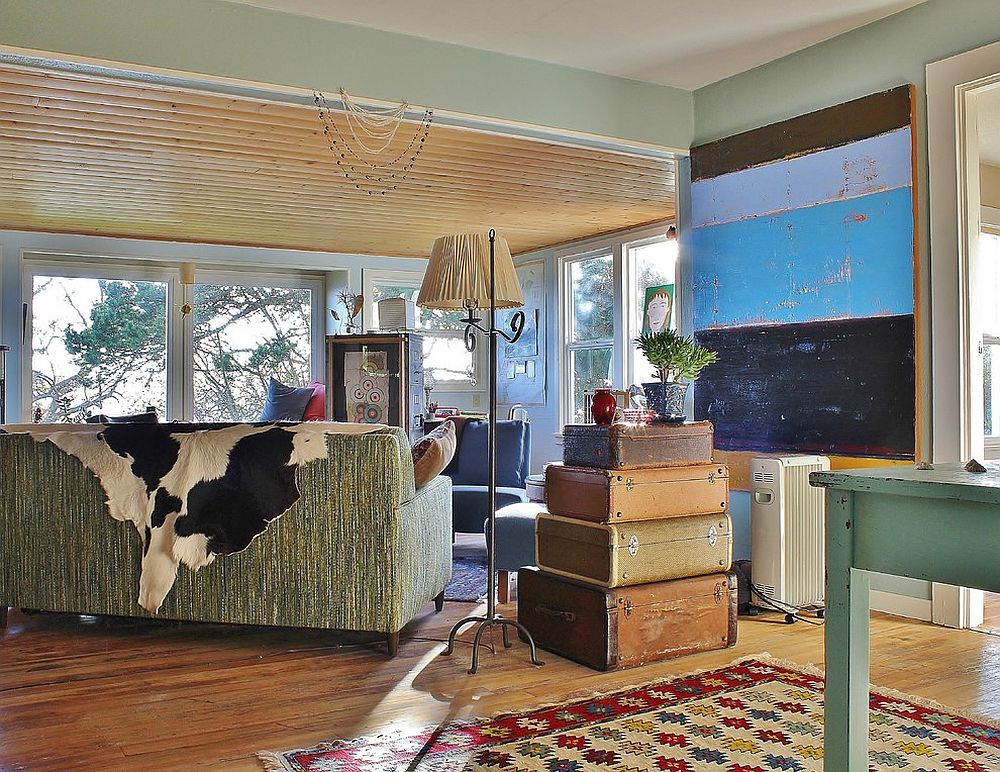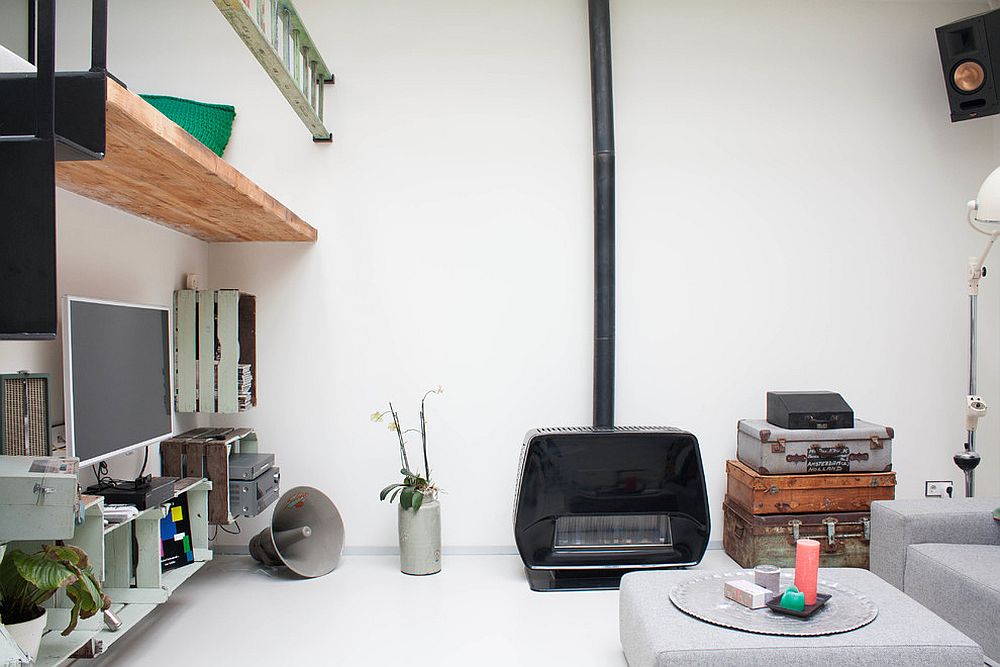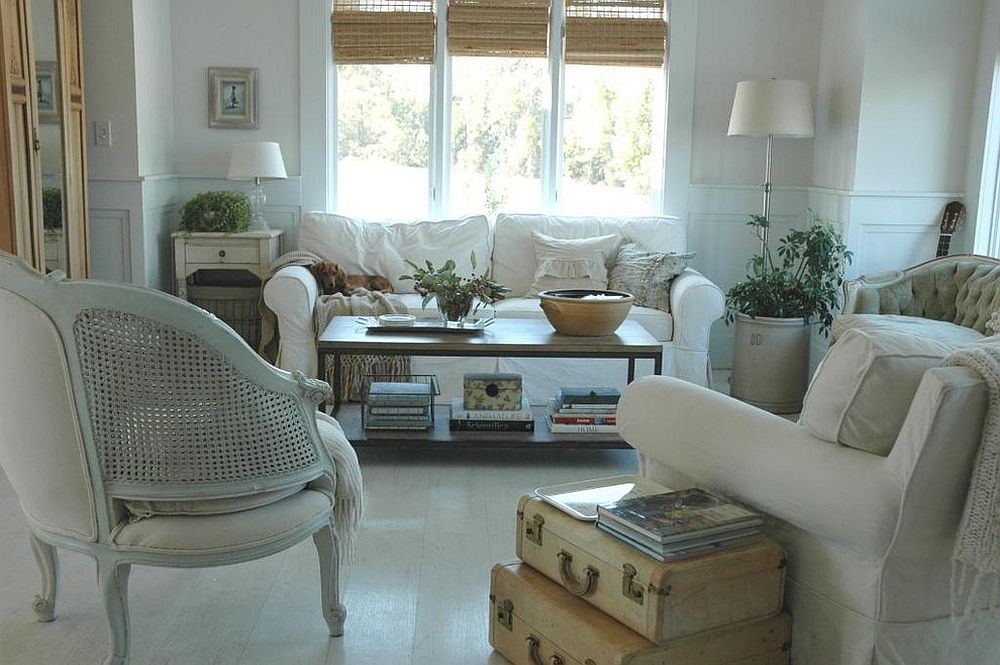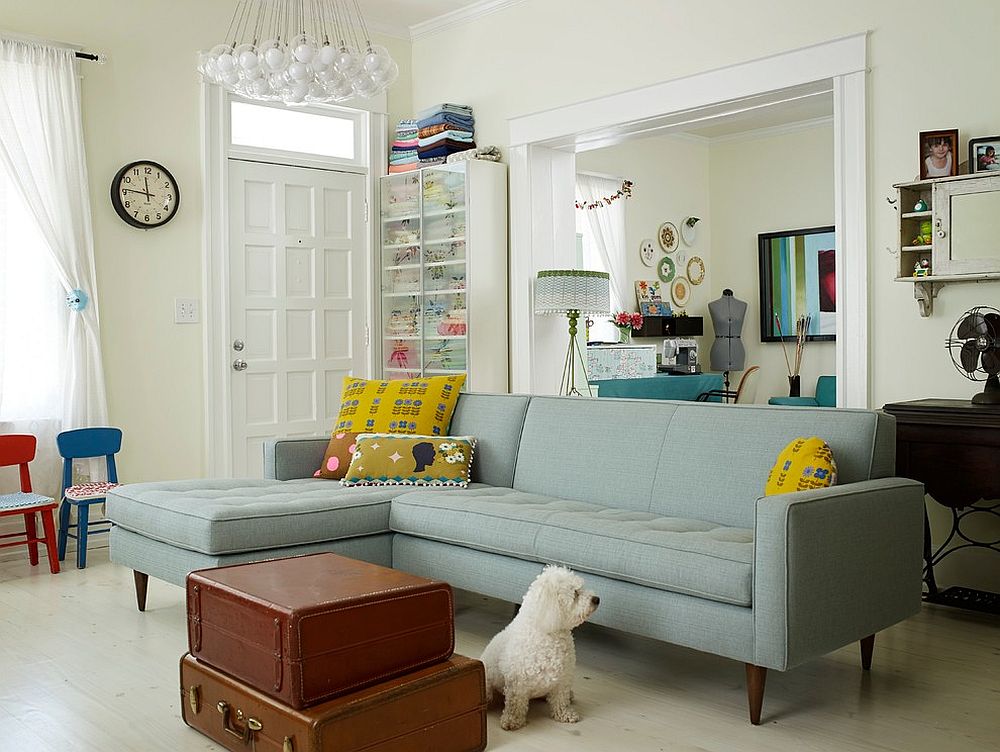 Vintage Charm for Every Style
The whitewashed old trunk at the heart of the living room is perfect for the shabby chic or industrial space while those in pastel hues can fit in with modern, shabby chic and contemporary styles. The leather-clad vintage trunk is perfect for the modern-traditional living room while less bulky and smaller additions on wheels roll in beautifully into the contemporary living space. Make sure you settle on the style of the room before you make a final choice.