When it's cold outside, there's nothing like the warm glow of candlelight. Today's post is dedicated to candles in all their flickering glory. From tea lights to tapers (and even a candle chandelier), there's something for everyone to enjoy. Not to mention, flameless candles are an increasingly popular choice for those who don't want to mess with matches and dripping wax. Read on and discover the most stylish finds of the season… [image from CB2]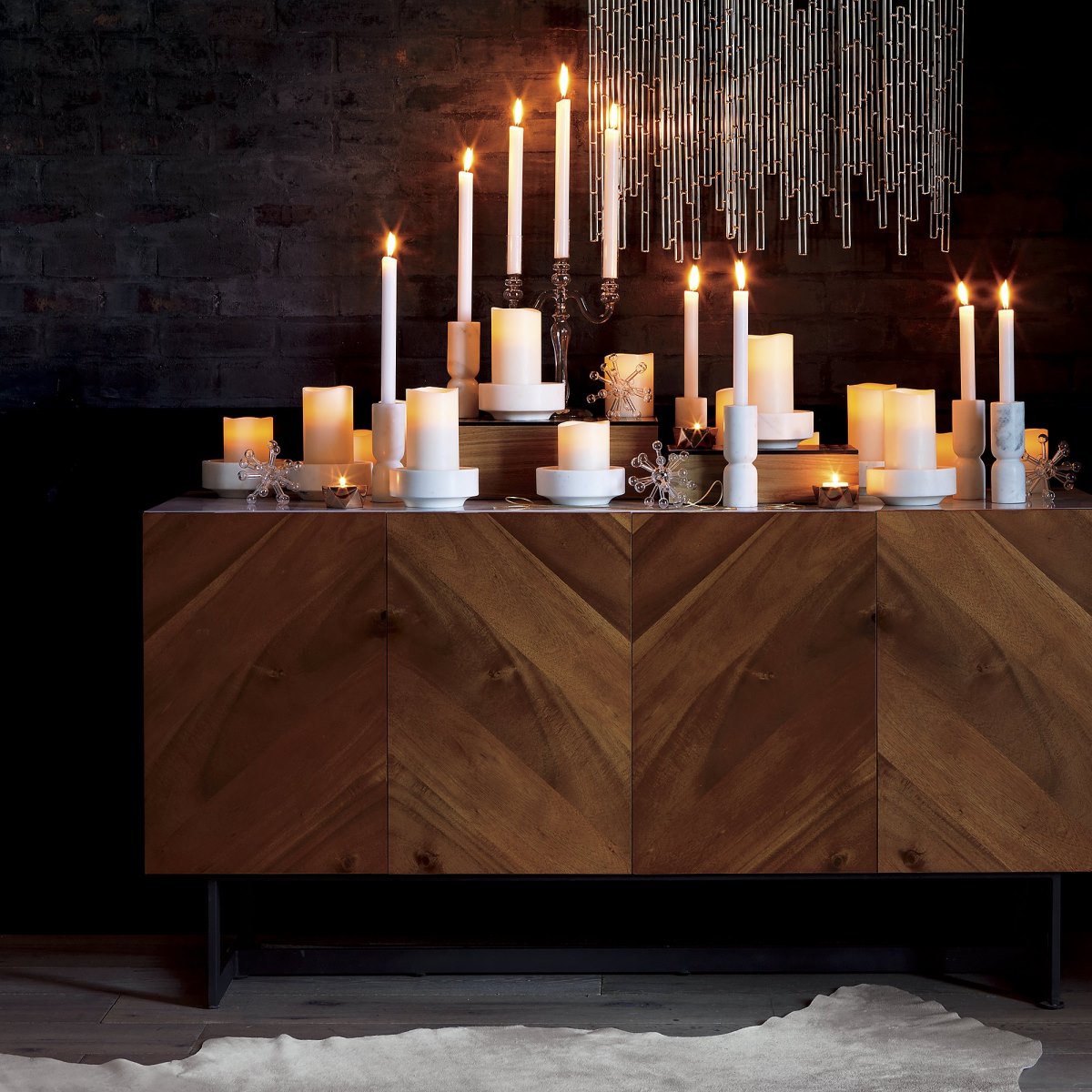 Tea Lights and Pillars
We begin with the power of tea lights and pillars, which couldn't be more different when it comes to size. These Battery-Operated Wax Flameless Tea Lights from Restoration Hardware are surrounded by a layer of paraffin wax. But there's no flame here, only the flicker of light: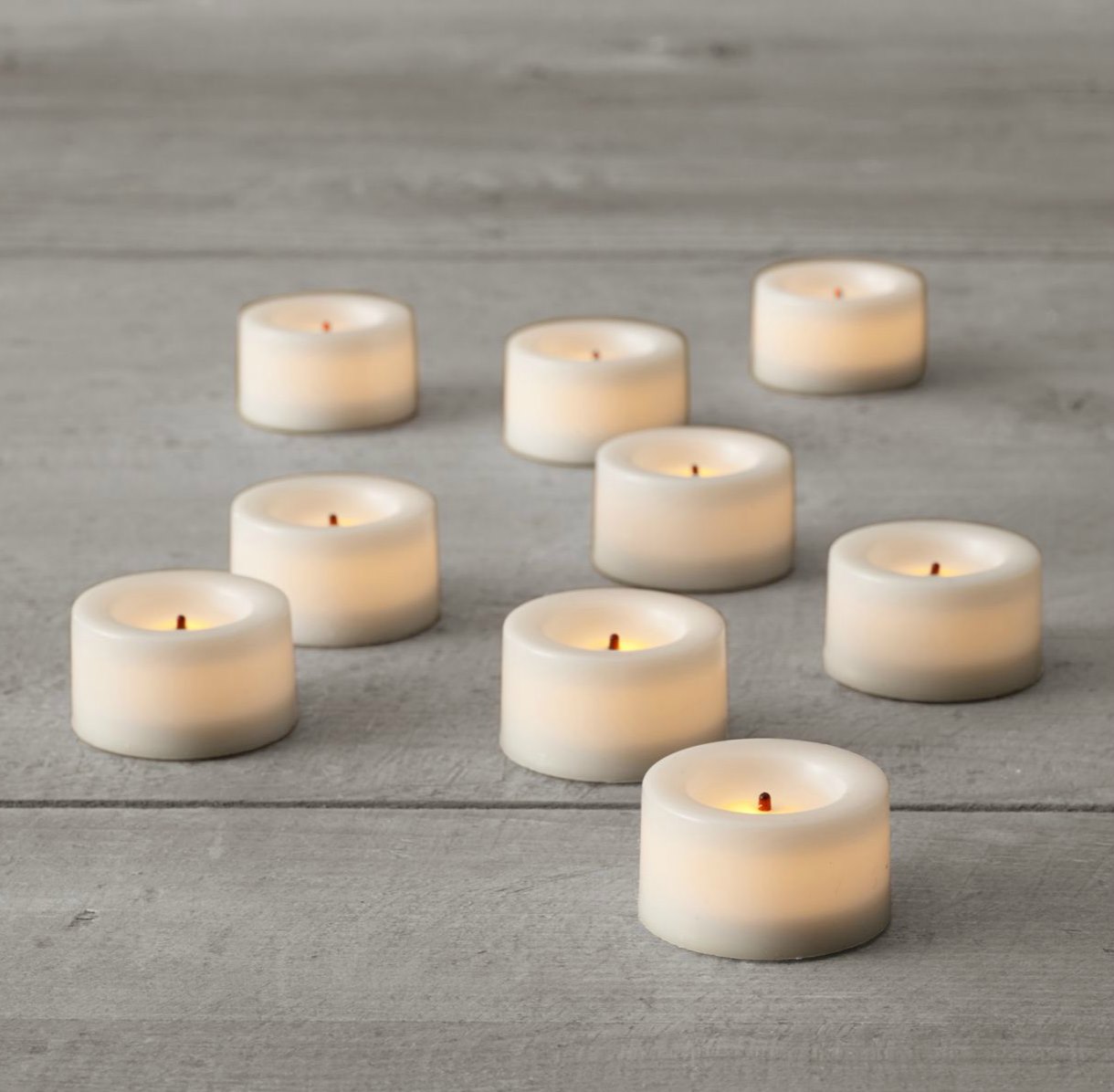 RELATED: DIY Candles For a Warm and Cozy Fall
Half the fun of tea lights is choosing the perfect votive candle holders to contain them! These tea light candle holders from CB2 feature faceted forms that create just the right amount of festivity and drama: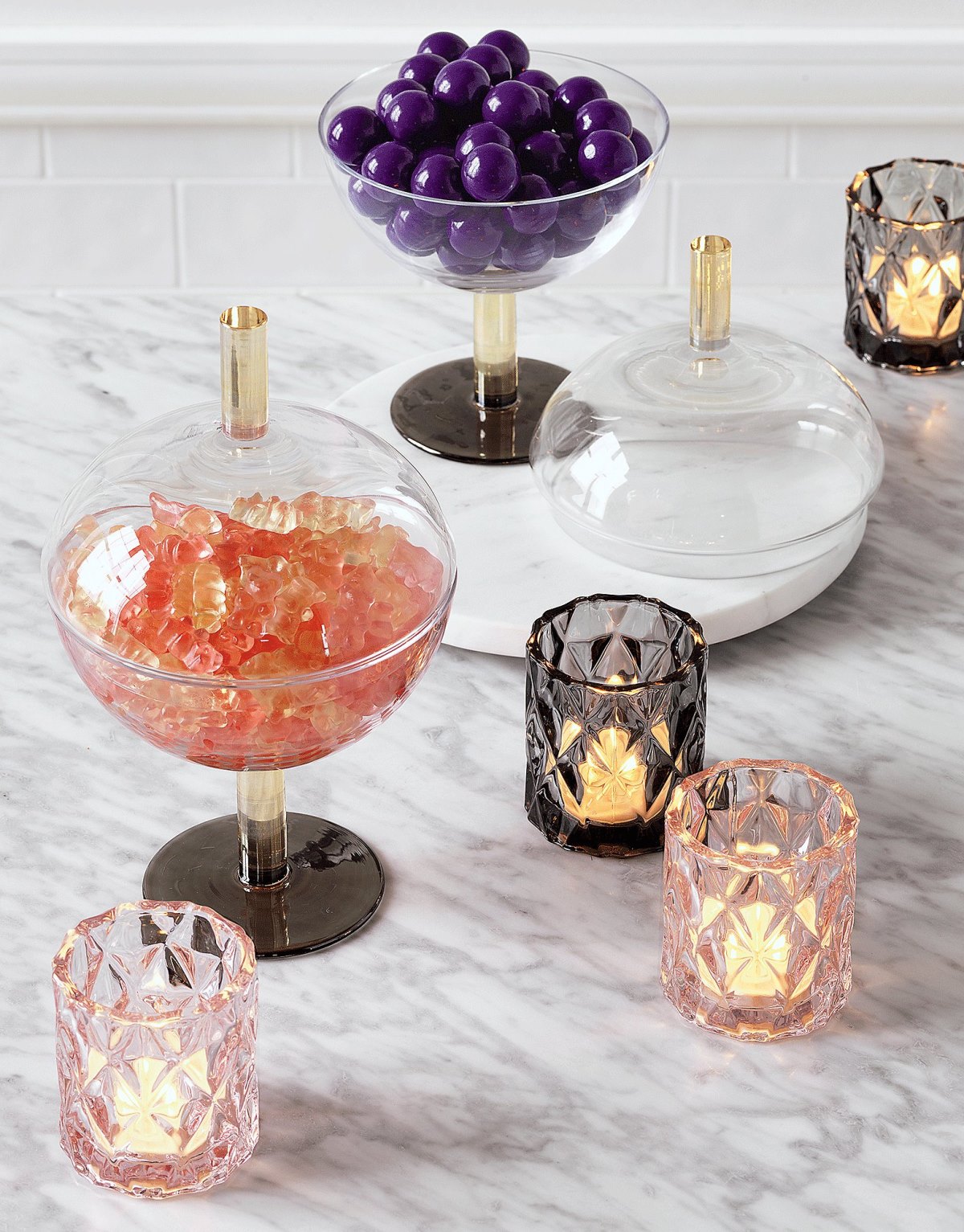 Pillar candles are substantial and stately. And yes, you can even find pillar candles of the flameless variety. Like these Remote Control Wax Flameless Pillar Candles from Restoration Hardware! Bonus: they're made from solid paraffin wax. Goodbye, soot and smoke. You can even purchase a remote control to operate them. Sounds like a win to us!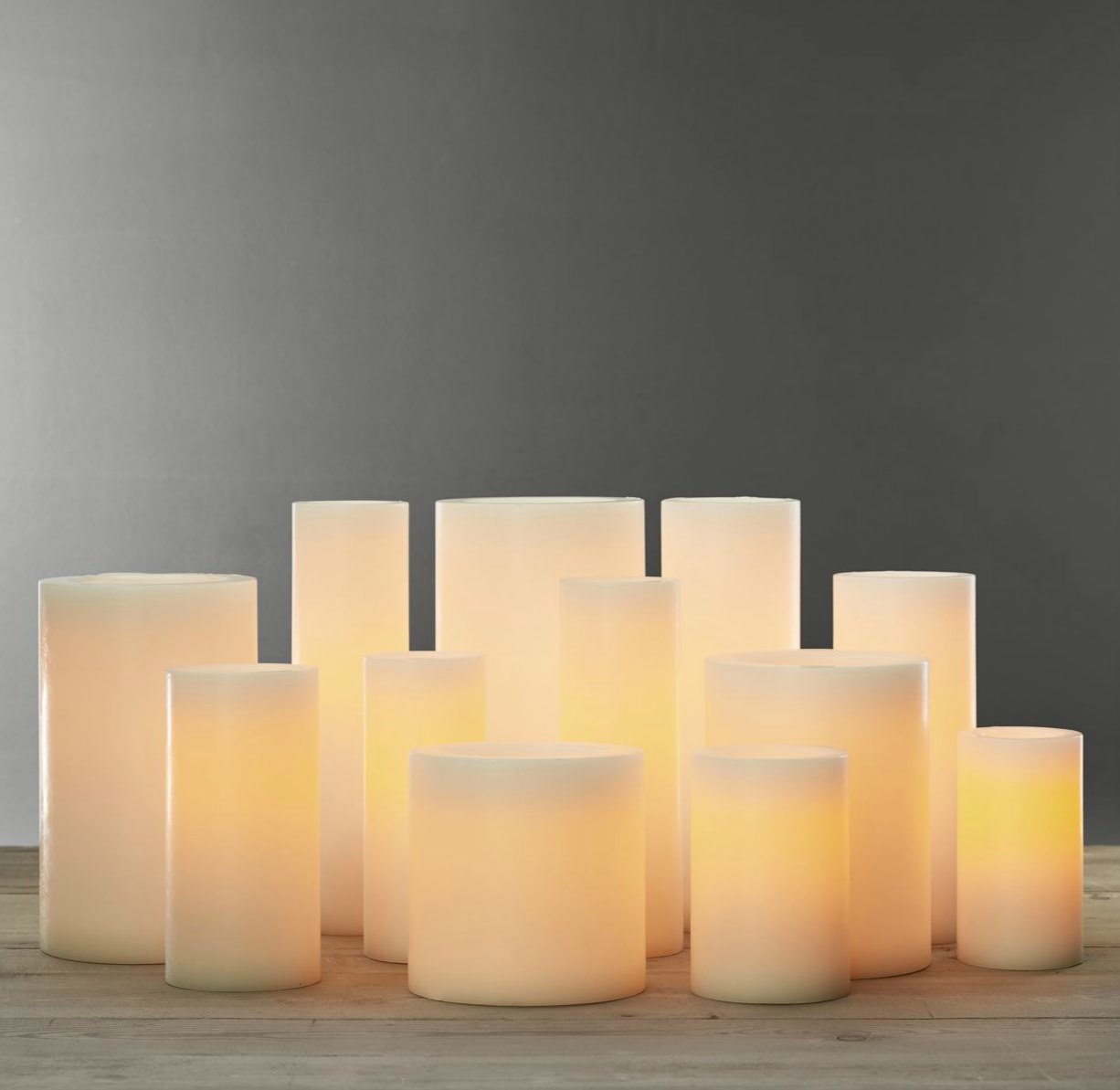 Flameless pillar candles combine with chandelier design in this stunning showpiece that couldn't be more holiday-perfect. It's the Pillar Candle Round Chandelier from Restoration Hardware: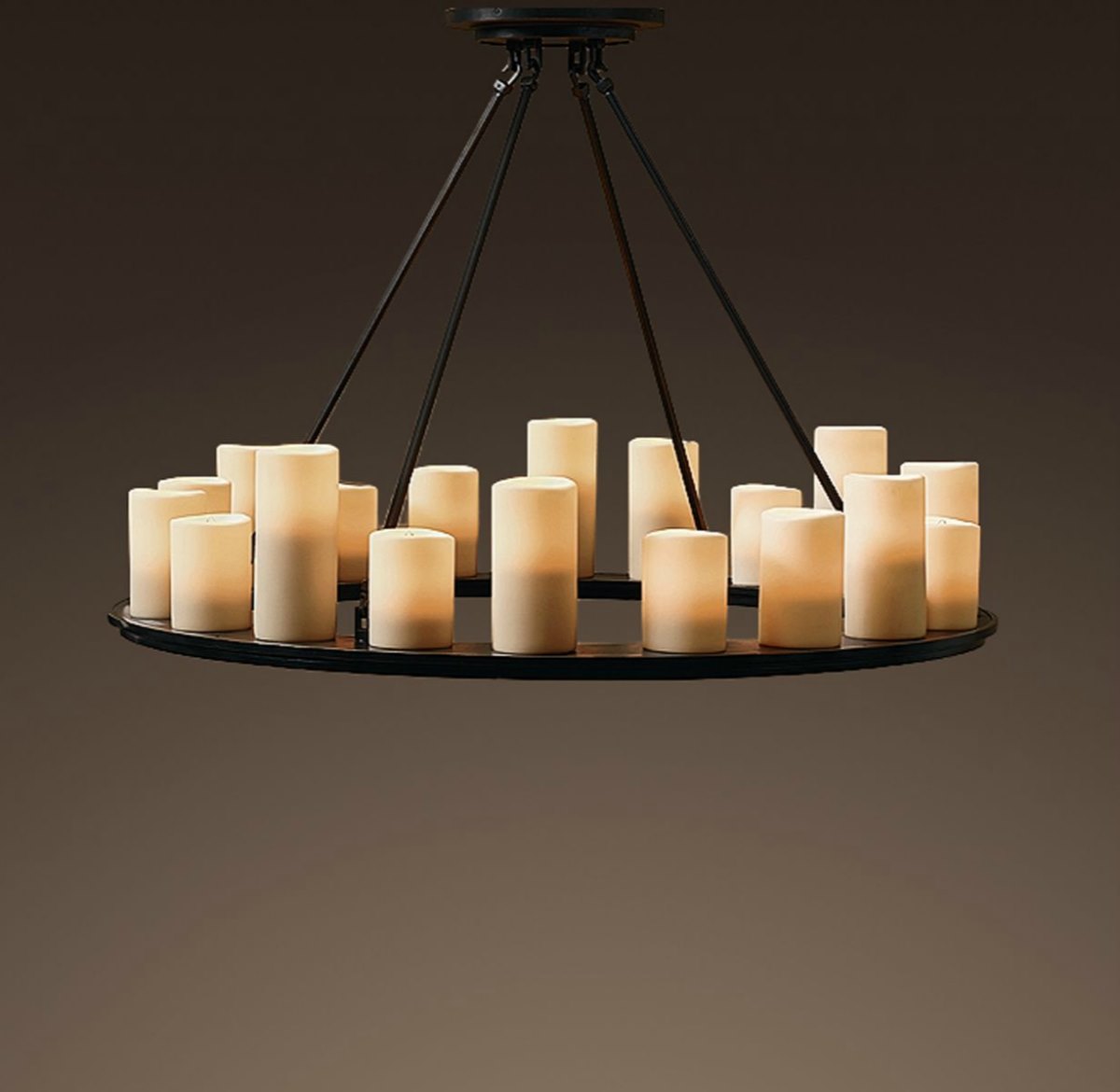 Poured Candles
Some of today's most popular candles feature chic containers filled with wax. In some cases, you can even re-purpose the container once you've maxed out the candle. Below we see the Champagne Pop Candle from Jonathan Adler, along with selections showcasing bourbon- and vodka-themed fragrances. Use the containers as vases when the flame has flickered for the last time.
RELATED: Illuminate Autumn with High End Candles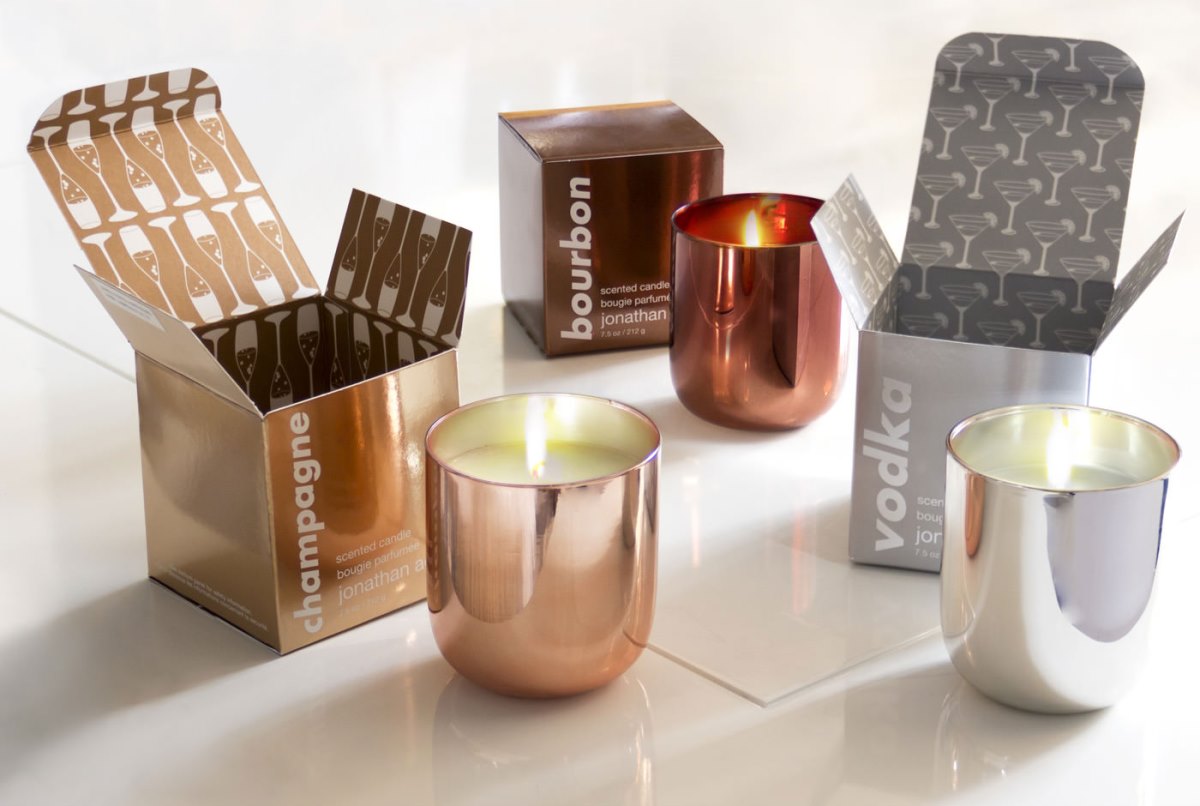 On a similar note, the Brass Candle Bowl from CB2 has a retro-modern feel, thanks to its brushed brass finish. Unscented wax is poured into the bowl and cooled, resulting in a candle that can burn up to 45 hours: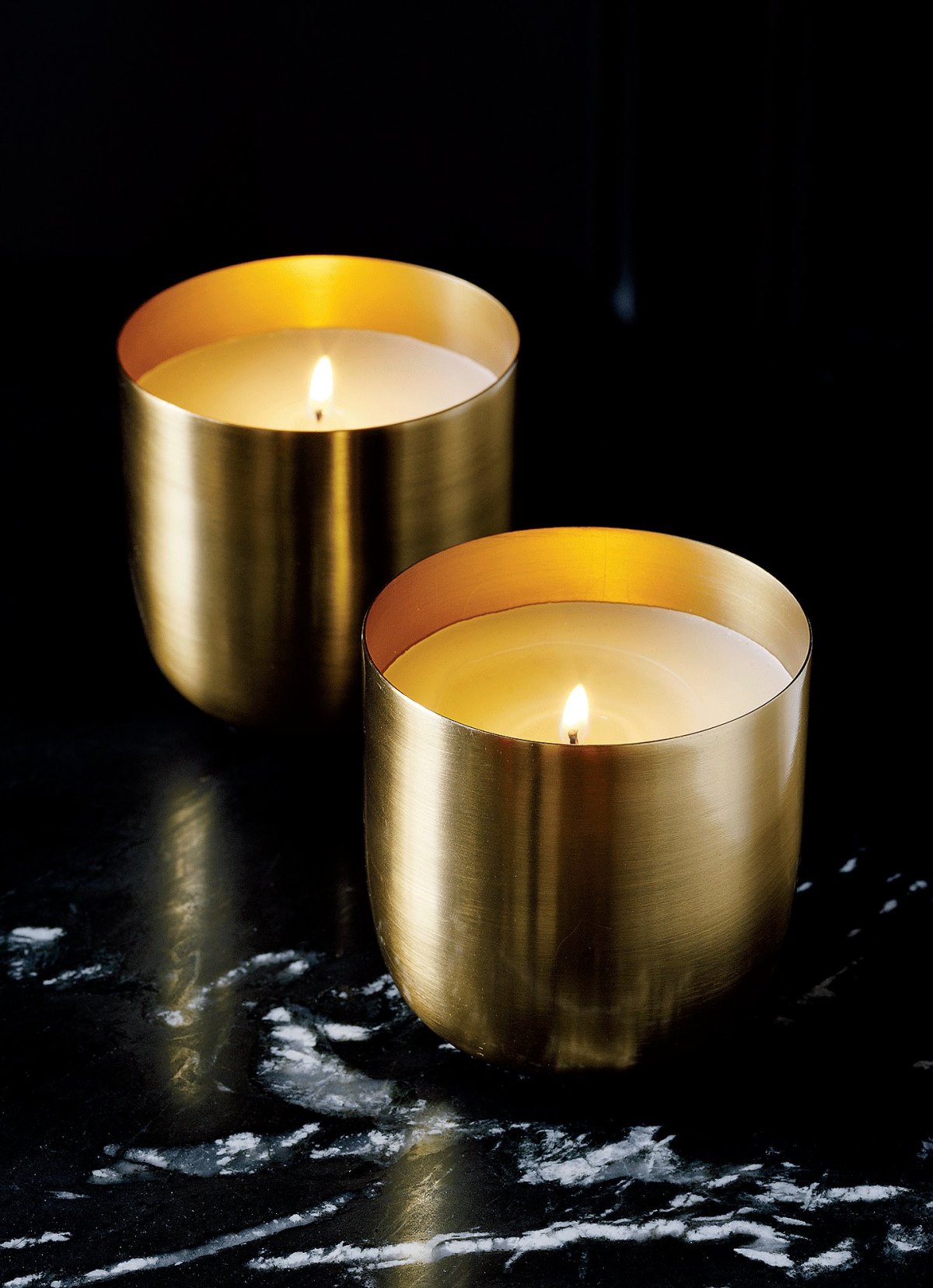 If you prefer matte to metallic, check out this Black Candle Bowl, also from CB2. Handcrafted iron takes center stage for a simple yet striking modern statement.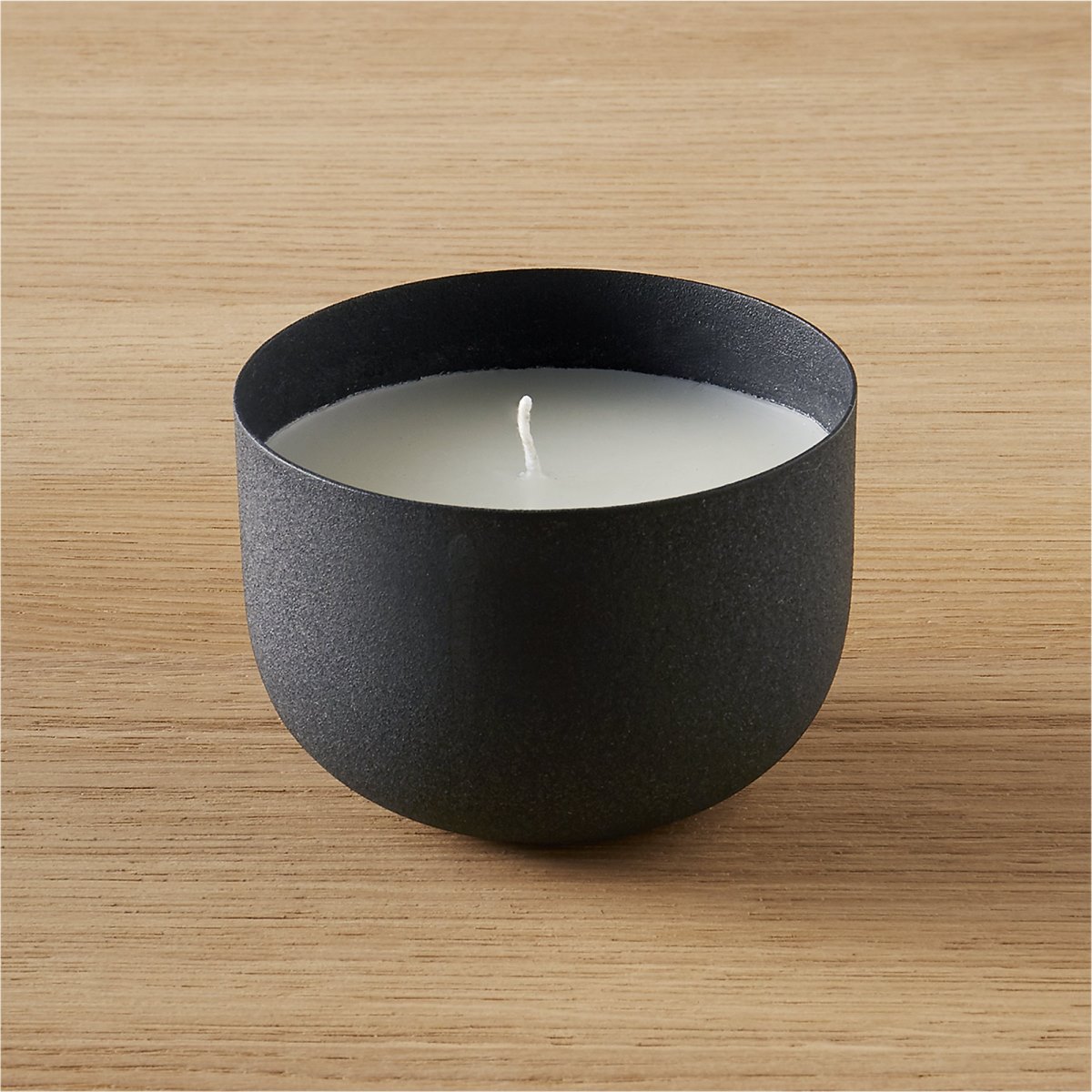 Ready to turn up the glitz? The Mercury Glass Luxury Candle from Restoration Hardware features the fragrance of exotic spices. Mercury glass is the material of choice for the faceted vessel: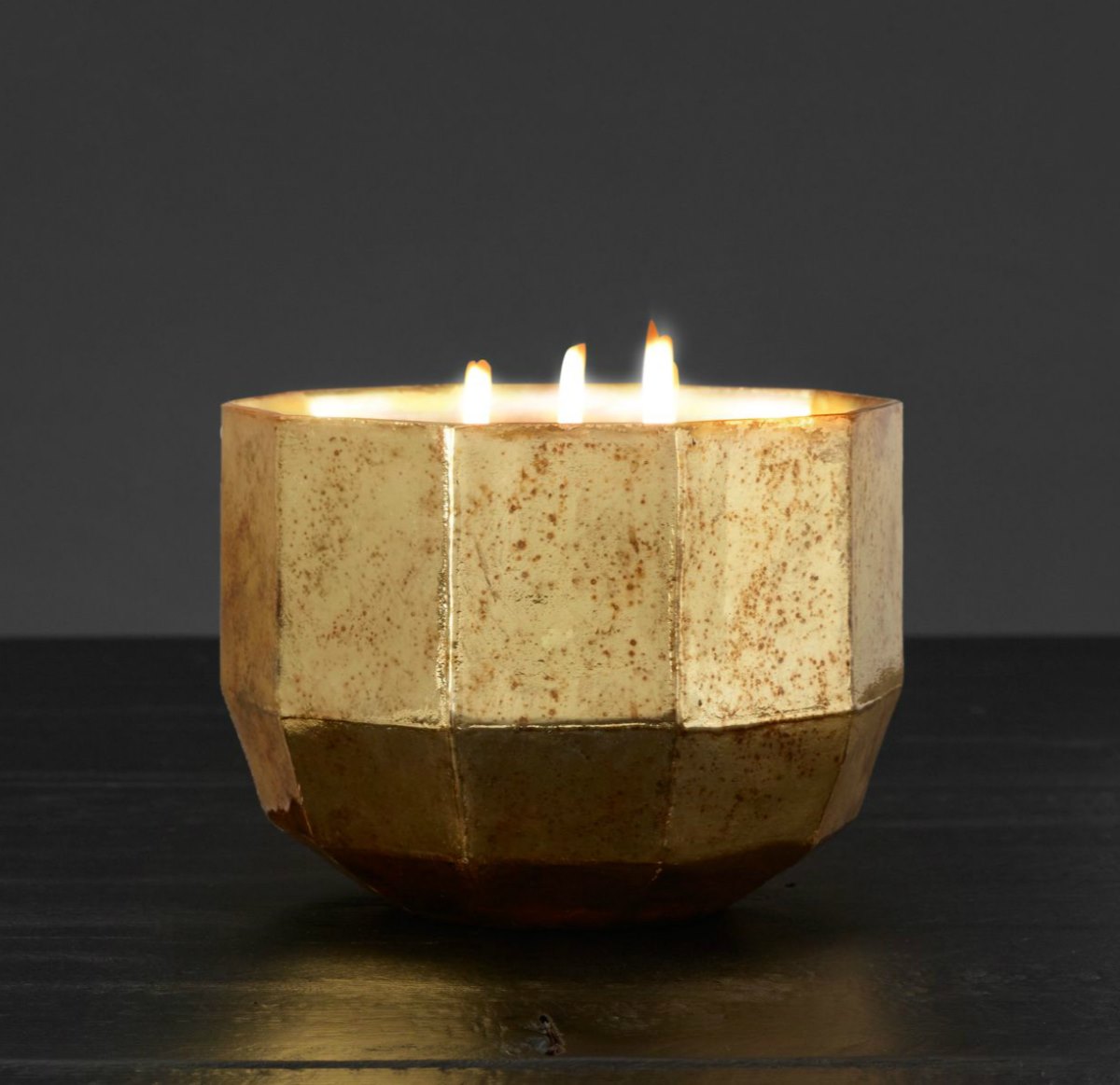 For a dash of celestial style, these Starry Night Candles from Urban Outfitters will create a heavenly glow, thanks to an etch pattern that evokes the wonder of the constellations. Hand-poured soy wax is scented in three different options: Frosted Currant, Vanilla Tobacco and White Jade Cedar.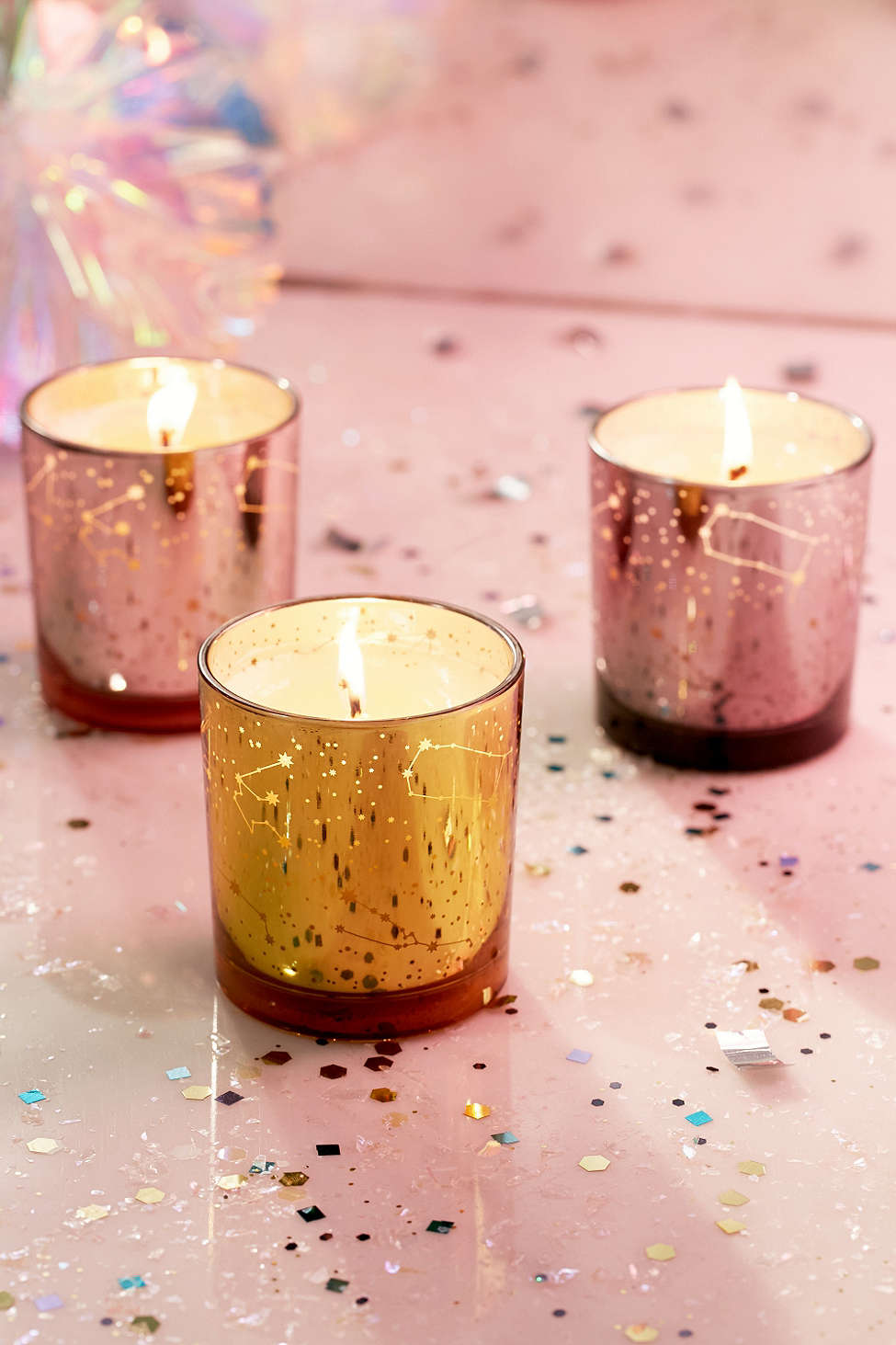 Urban Outfitters' Jupiter Candles celebrate one of today's top trends: iridescence! Scented, sleek and unforgettable: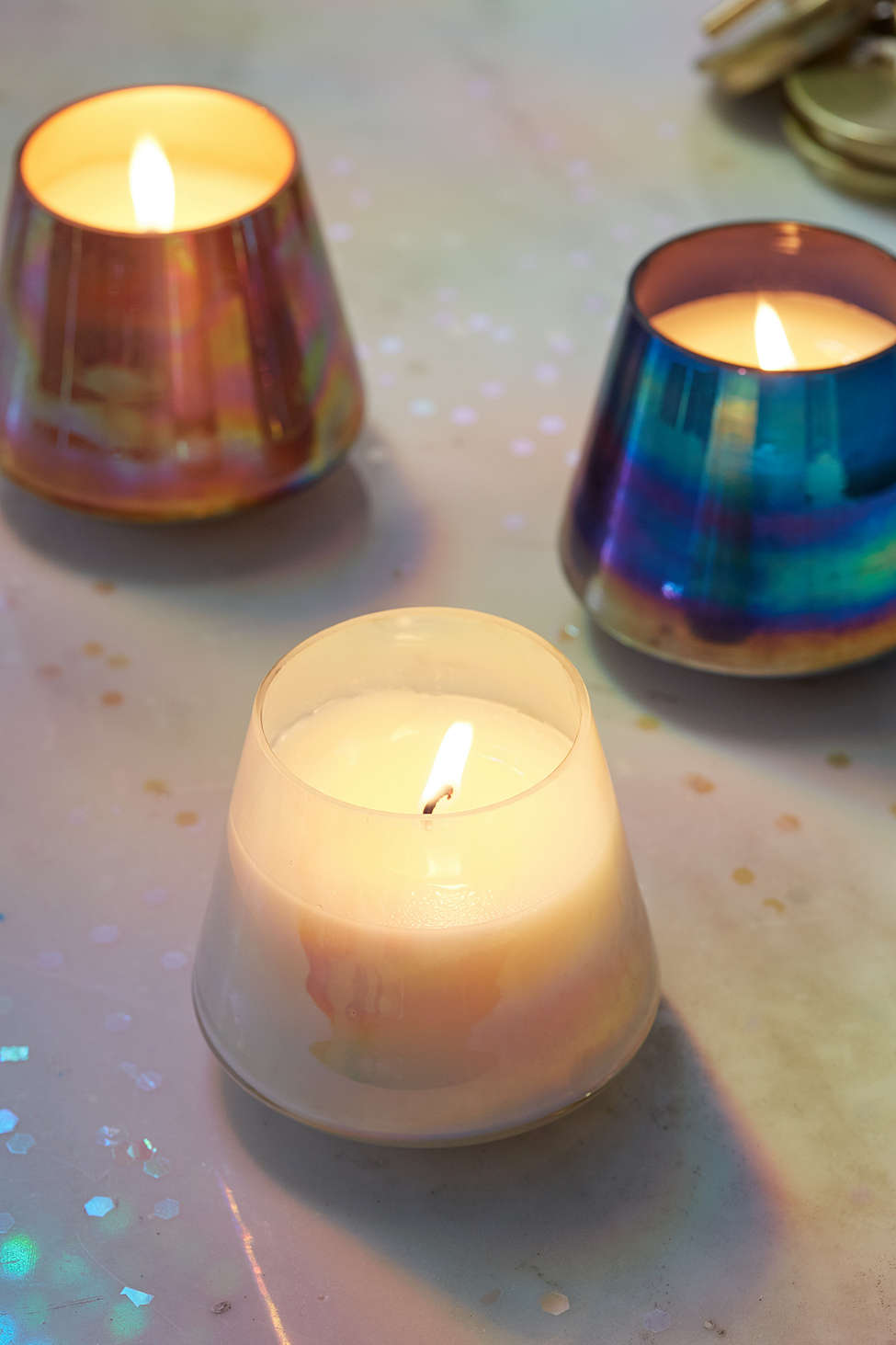 For a poured candle option that exudes earthy style, these Teak Volcanica Candles from Anthropologie combine handcrafted teak containers with the fragrance of sandalwood. Sculptural, rustic style at its finest!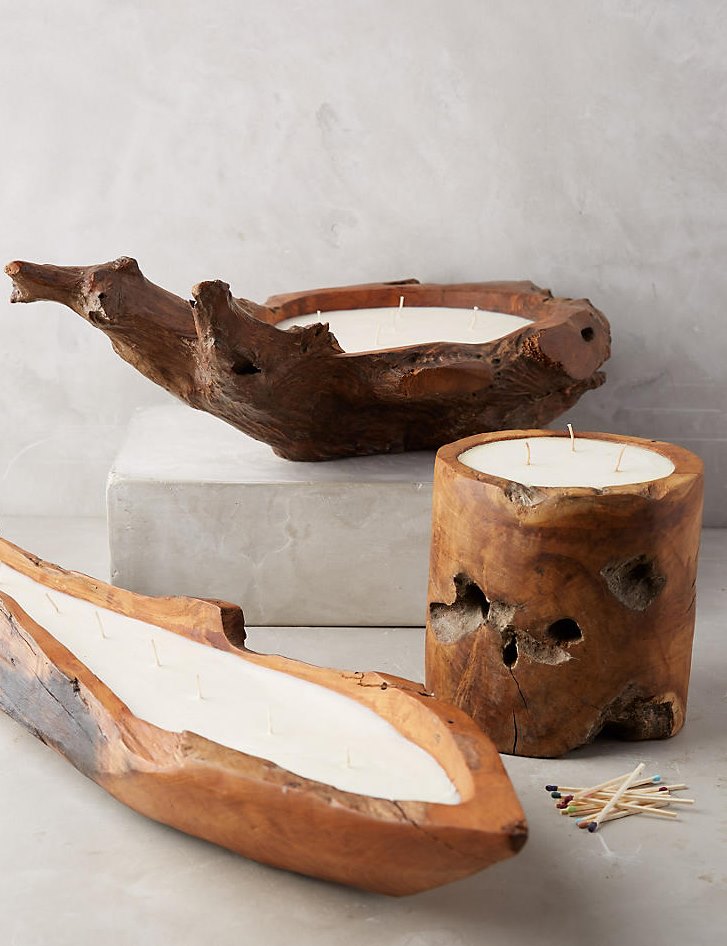 Sleek Tapers
We end today's post with a collection of taper candle options that bring modern style home. Like this Large Block Candle Holder from ferm LIVING, which celebrates minimalist style and the shine of solid brass: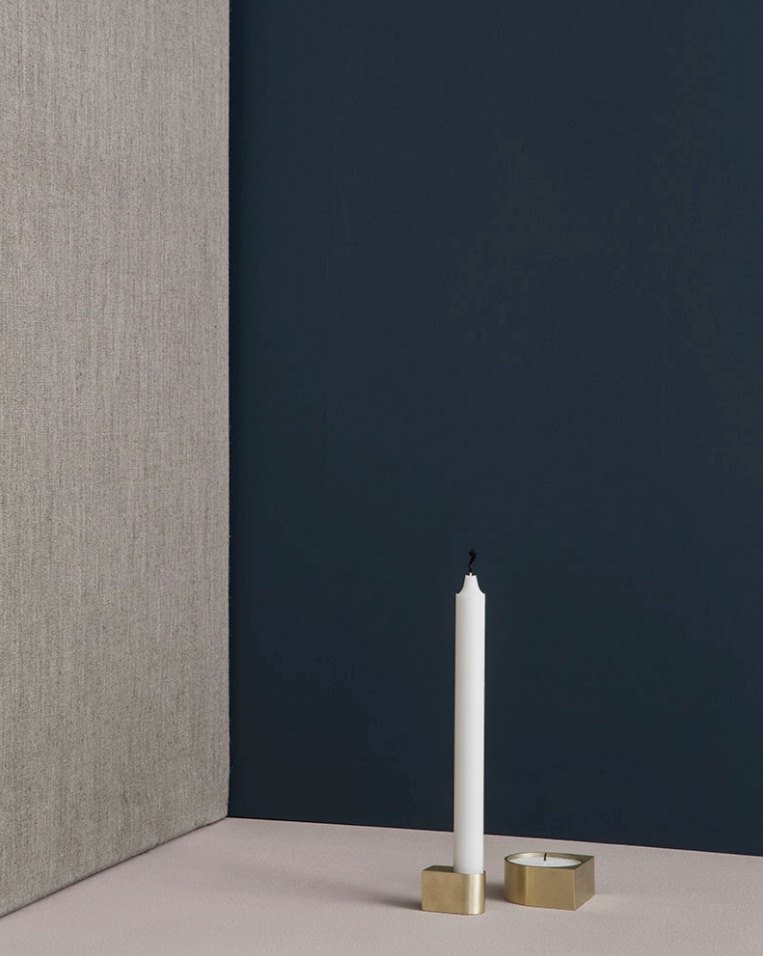 RELATED: DIY Valentine's Day Candles Look & Are Special
Slim candles get a lovely lift with this 3-Piece Roundabout Taper Candle Holder Set from CB2. Brass-plated steel shines brightly, but not as bright as the candlelight at the top of the taper. A circular base keeps these candle holders grounded.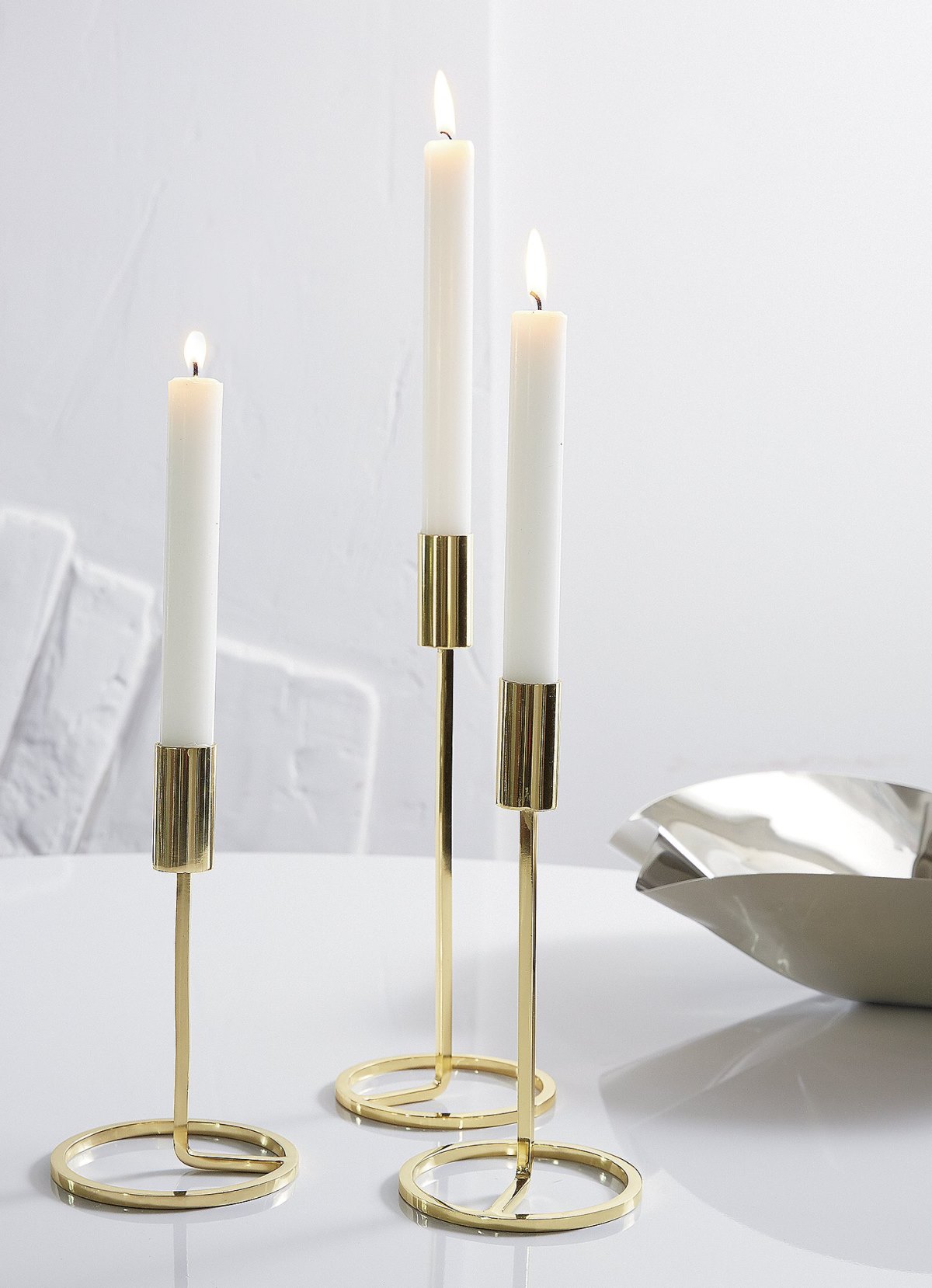 Speaking of circles, this Small Candle Holder Circle from ferm LIVING will bring Scandinavian style to the surface of your choice. Plus, you can fill the middle with foliage, produce, and more. Then again, keeping it simple is just as striking: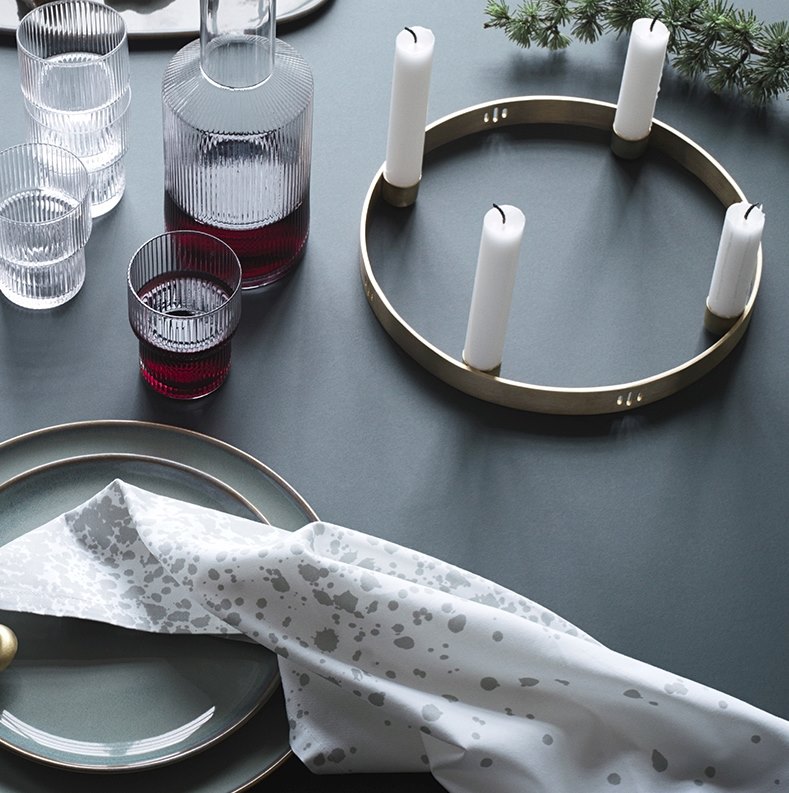 Candleholder meets sconce in the Hammered Candle Sconce from Anthropologie. Handpainted iron and irregular edges create a standout piece that lets your candle live on the wall: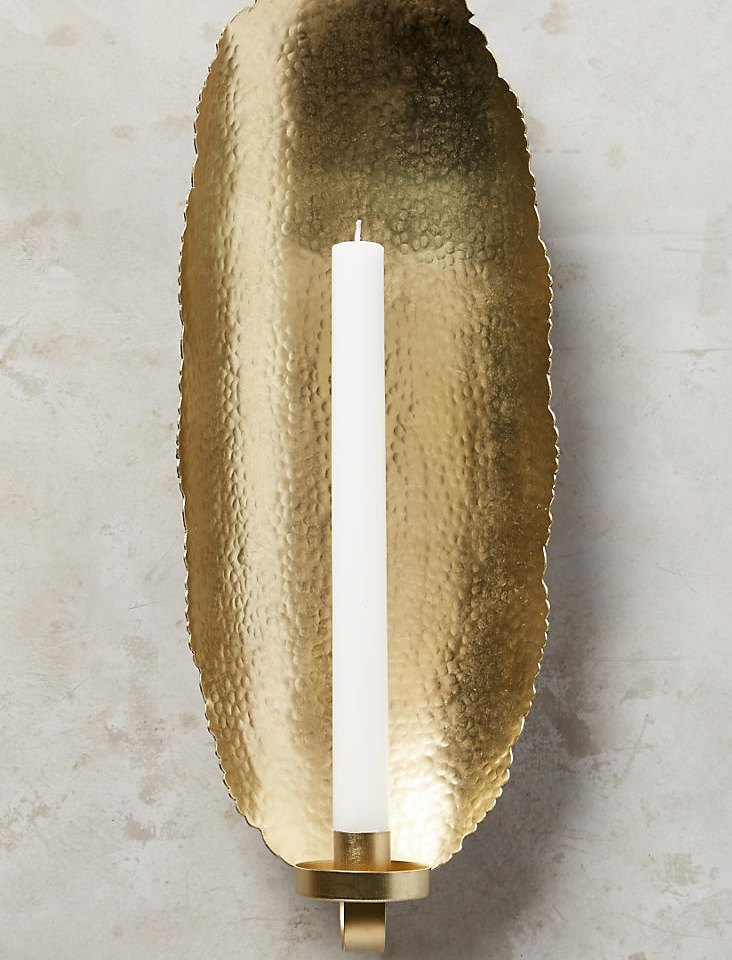 Bask in the glow of candlelight this holiday season. As you can see from today's featured finds, there are many ways to create a warm shine at home!