We absolutely adore brick walls. The last decade has seen homeowners move away from the man-made, polished finishes of the 90's and embrace interiors with 'more character and personality'. This has seen more and more homes being adorned by concrete walls, brick wall sections, woodsy ceilings and materials in general that usher in a whole lot more textural and visual contrast. We have already shared with our readers some must-see inspirations of living rooms with brick walls and bedrooms that feature exposed brick. But today, we are exploring the world of brick fireplaces – a feature that conjures images of timeless homes with ample coziness. Check out these brick fireplace ideas to see what you can do in your own home!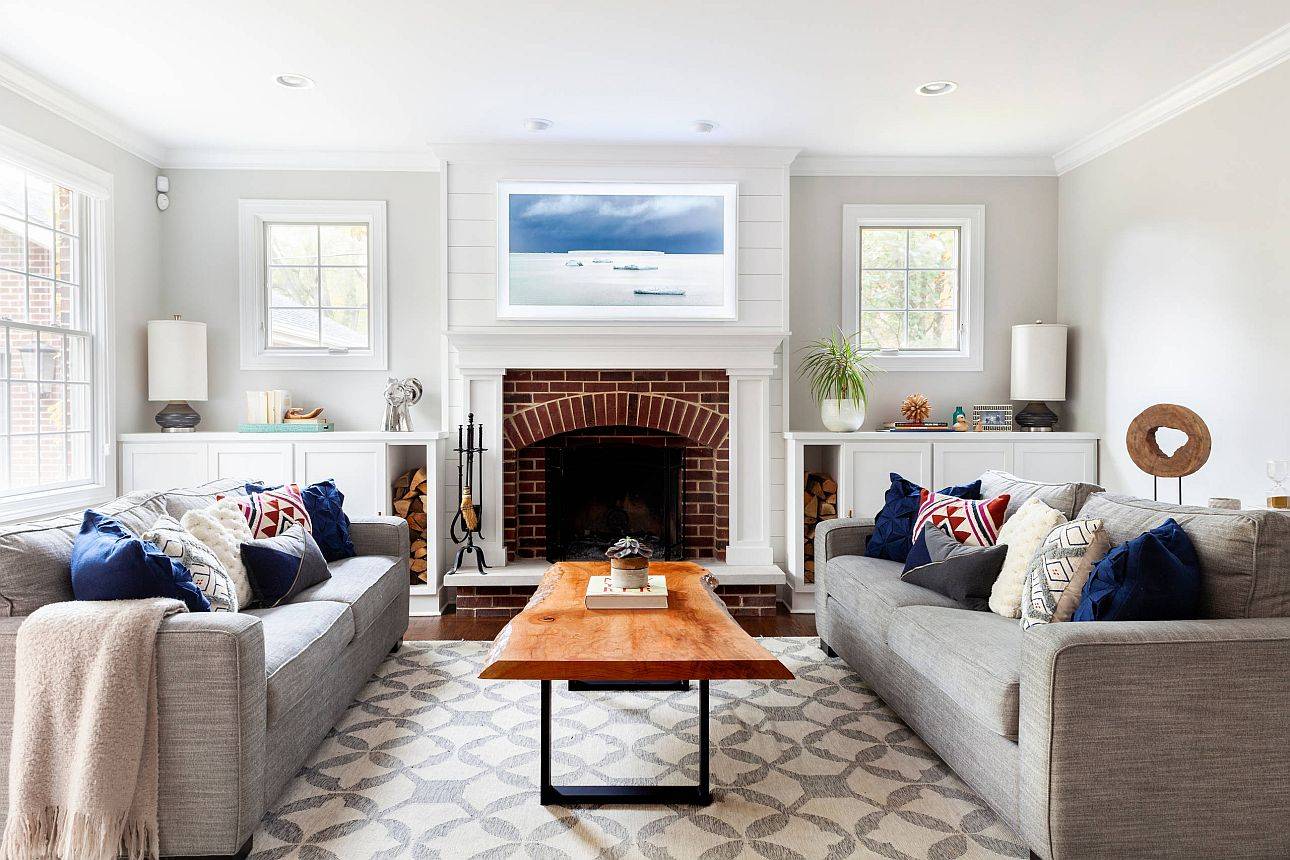 The home is much more than a place to rest, rejuvenate and hang your coats and hats for the day. It is a space that feels secure; like a personal sanctuary where you can freely express yourself while enjoying its little unique touches. Every home has something special about it and most often, a brick fireplace turns even the most impersonal space into his cozy and beautiful setting where friends and family can gather on a cold evening. Classic and yet trendy, these brick fireplace ideas offer ample inspiration for those looking to add one to their own home –
Gorgeous Redbrick Fireplace
A fireplace automatically becomes the focal point of most spaces it adorns no matter what its style is. In case of the brick fireplace, it is only natural that it becomes an even more eye-catching feature in the modern living space that is filled with neutral hues and polished finishes. Bringing a different material and aesthetic to the contemporary space, these redbrick fireplaces can be coupled with rugged wooden mantles and smart decorative pieces to complete the setting. Repeating the brick wall finish elsewhere in the room helps accentuate the beauty of the fireplace and gives it a more graceful presence.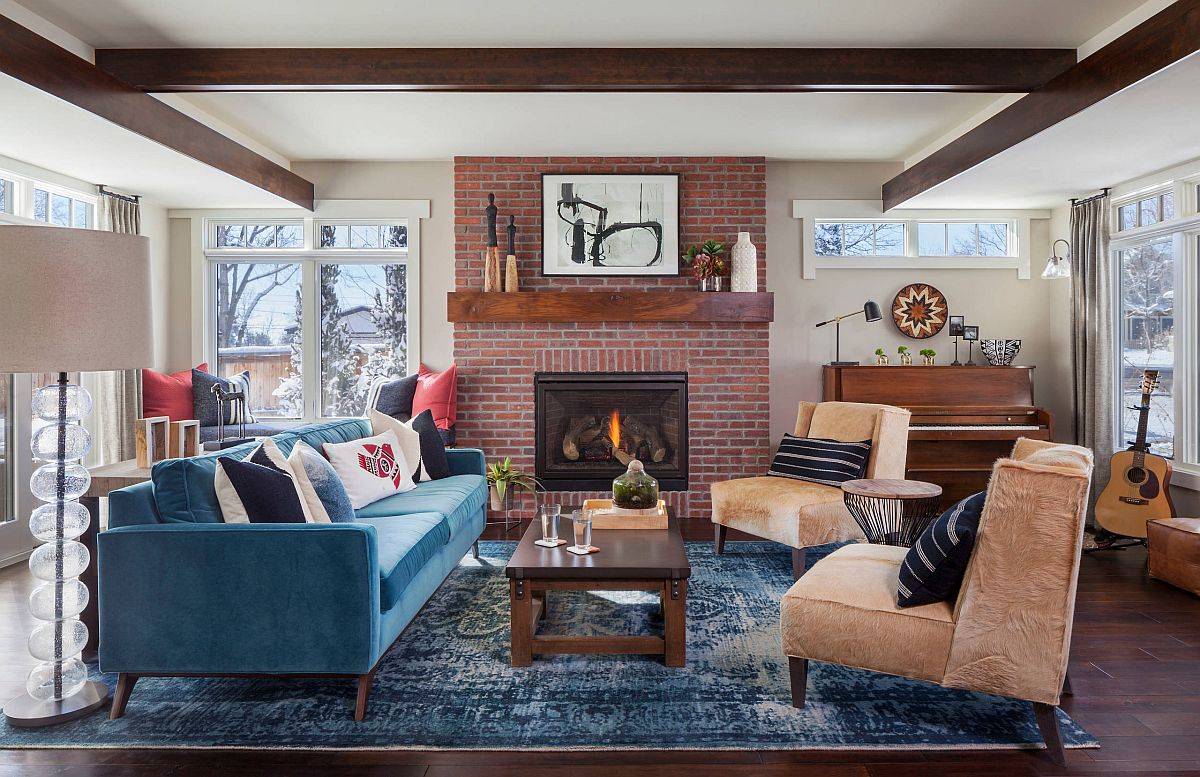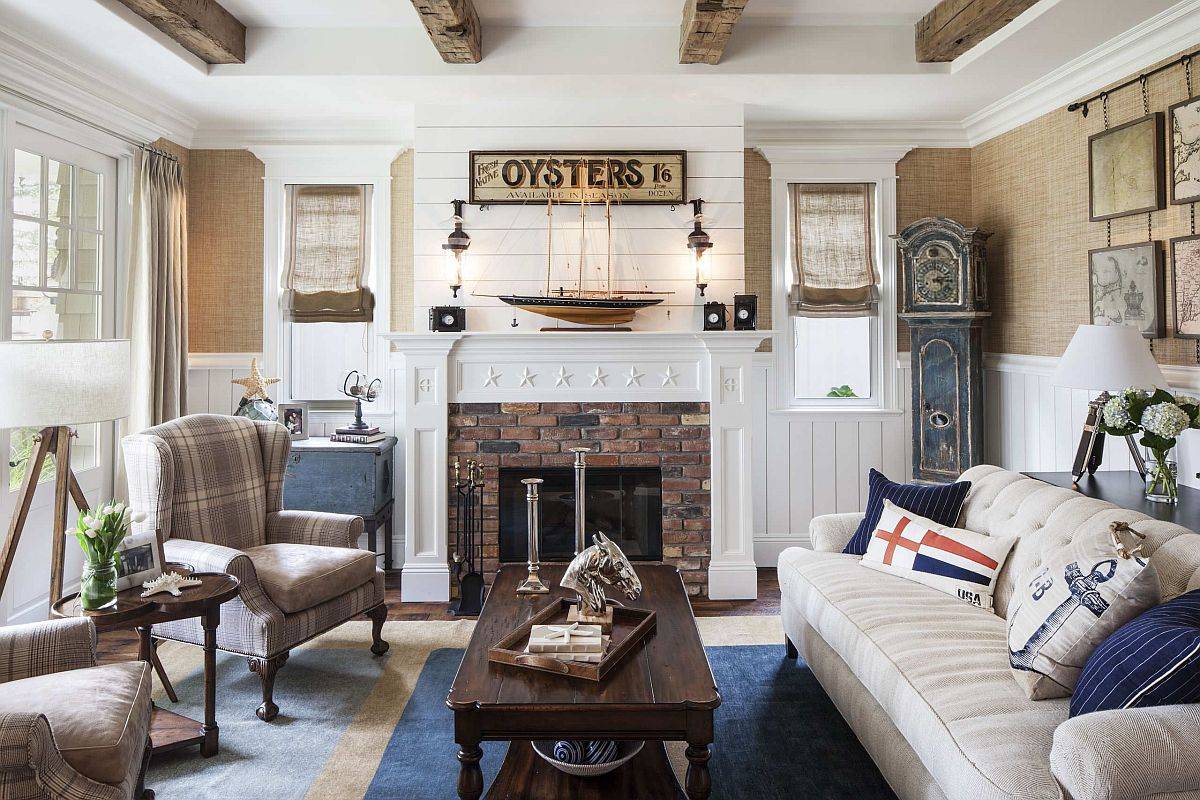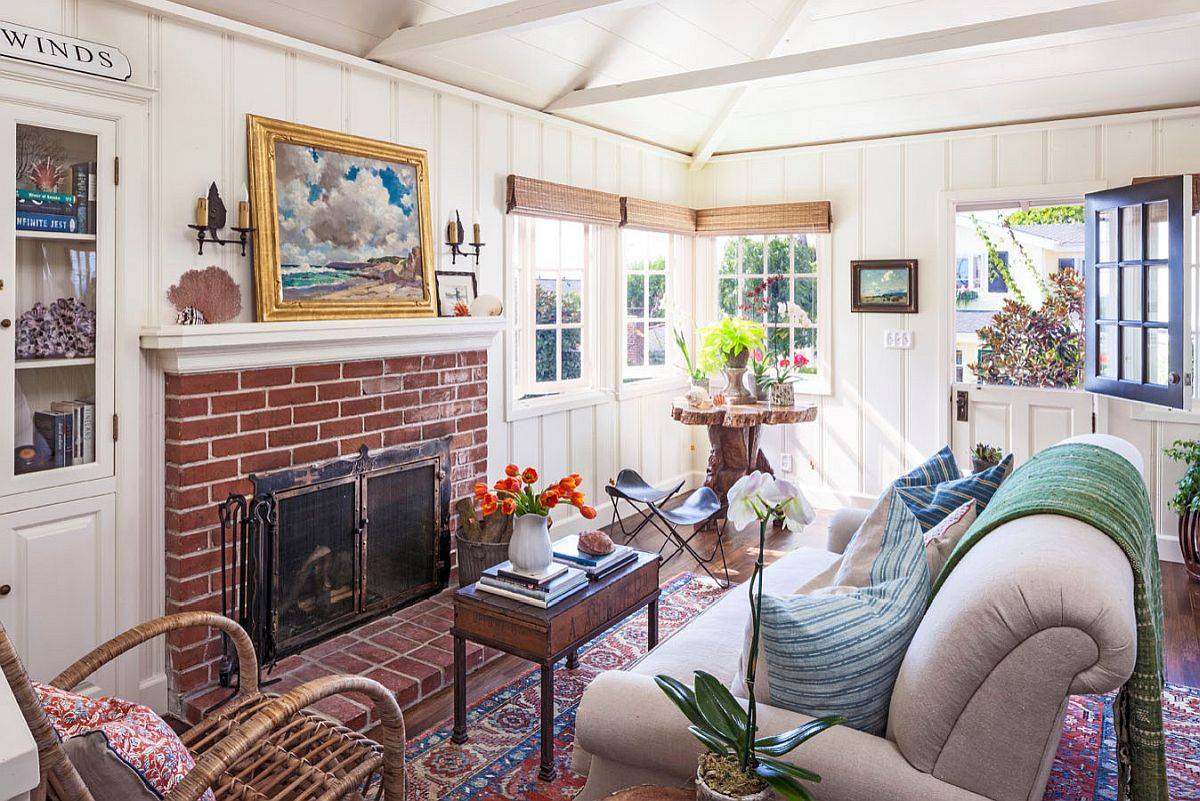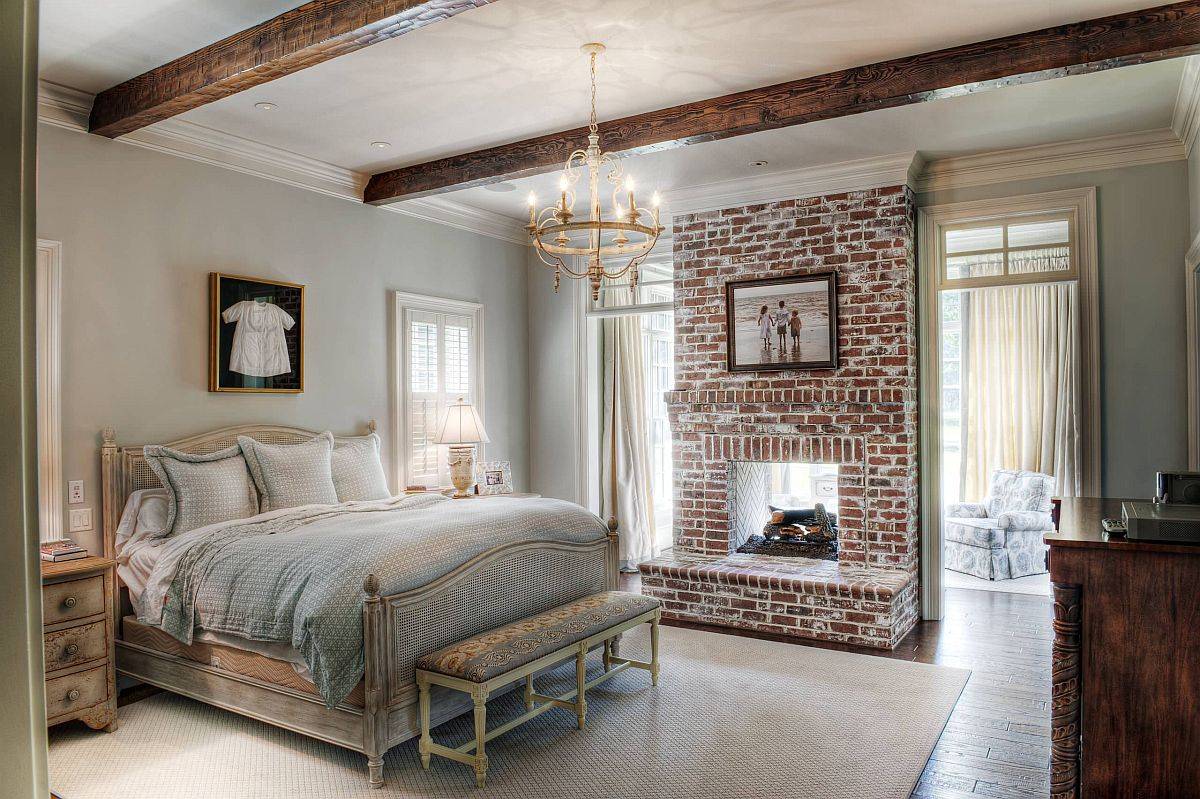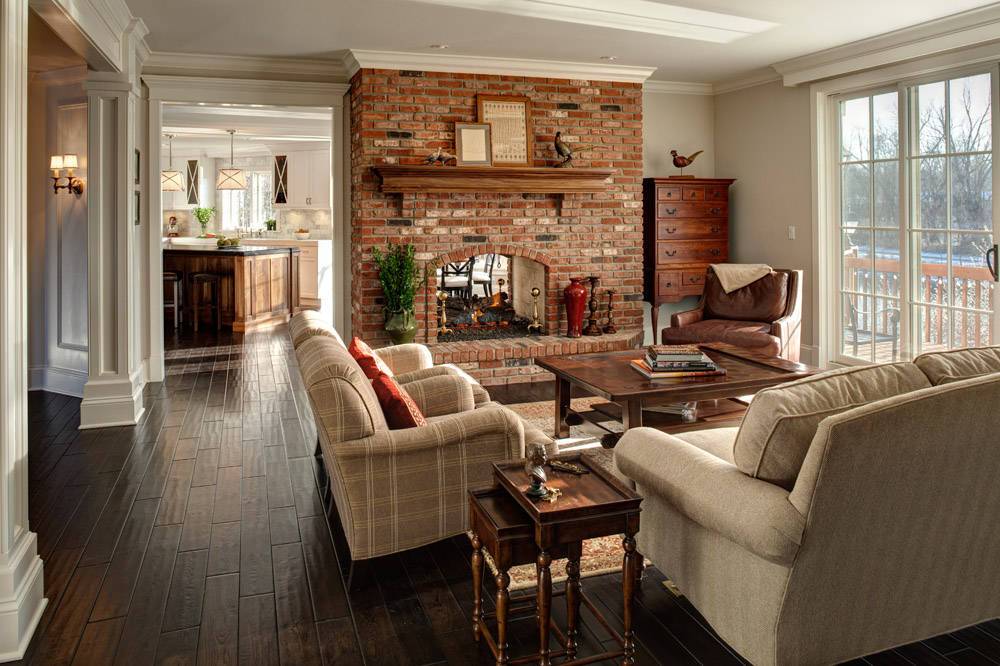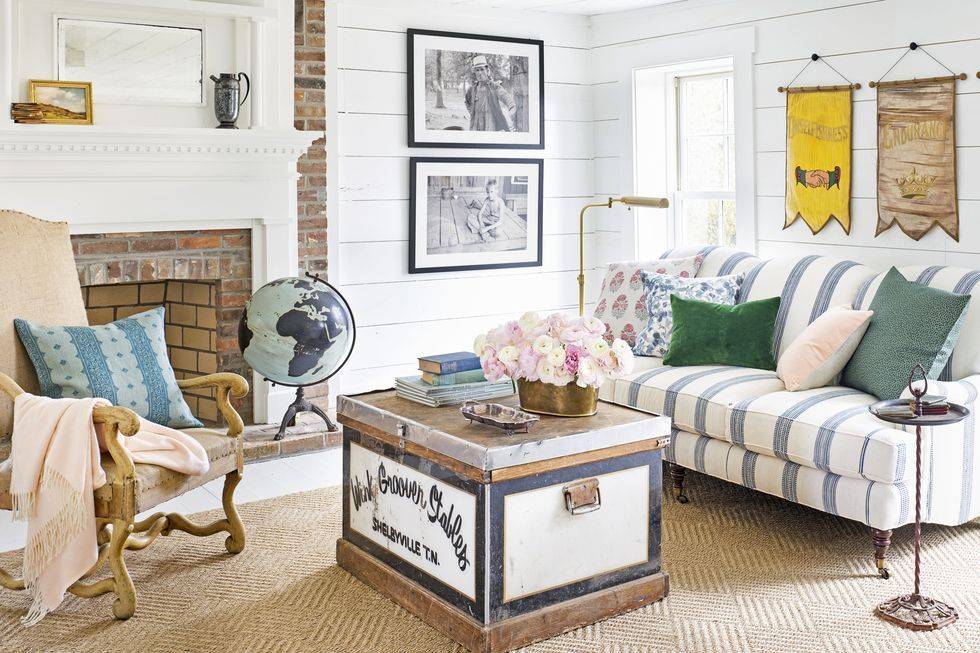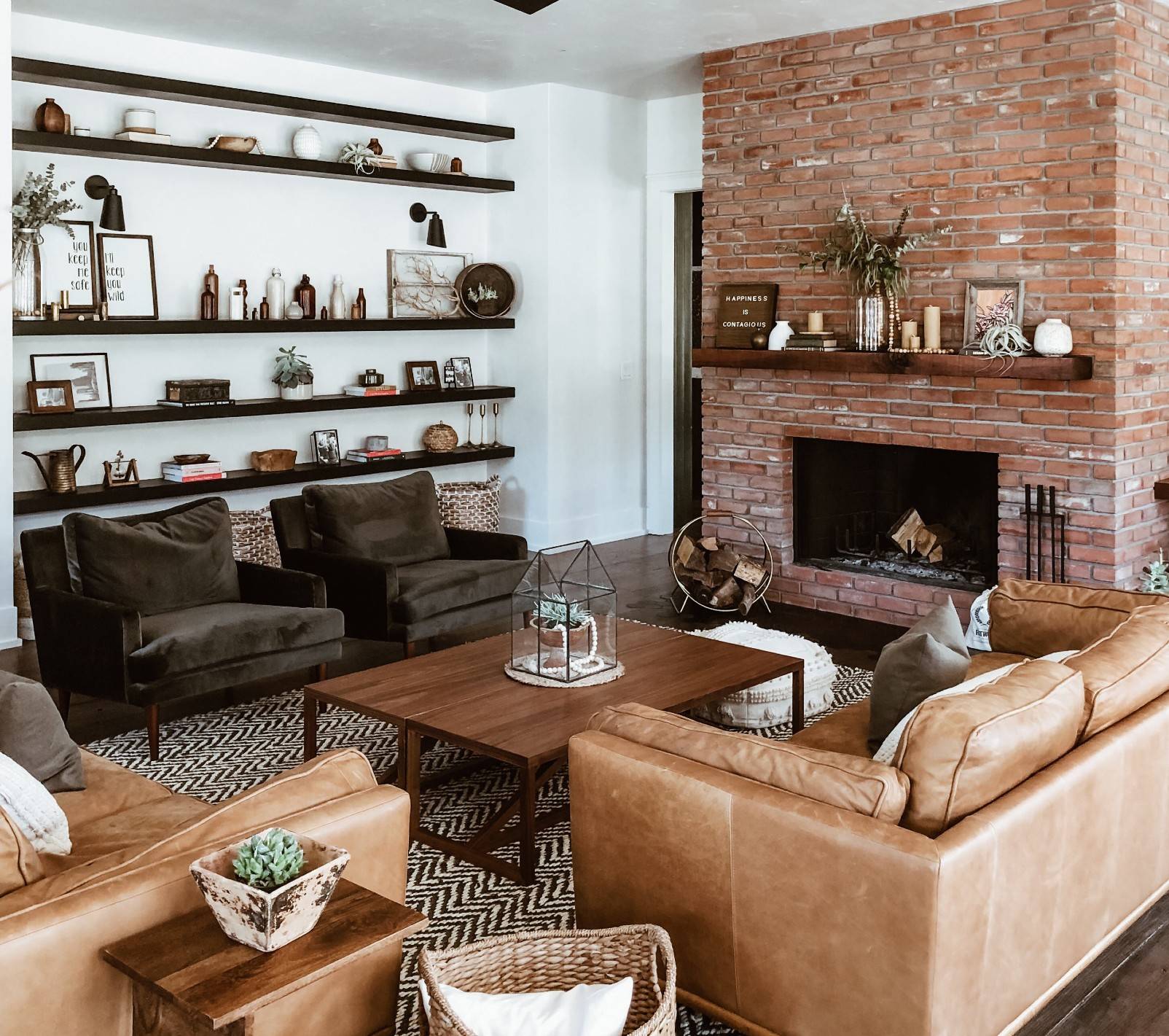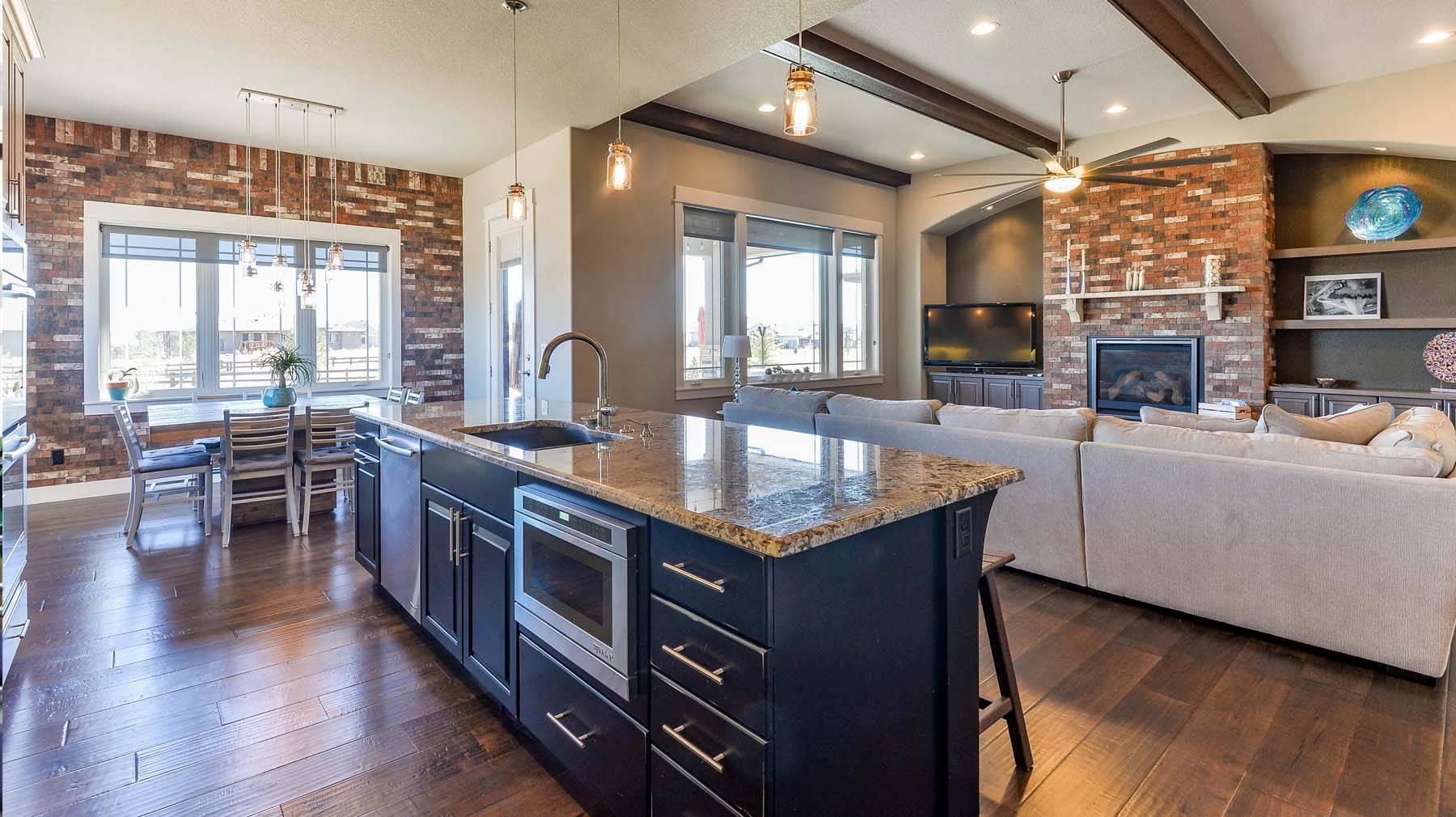 Paint it for a Modern Look
Not everyone might want a brick fireplace that features exposed red bricks in their raw form. It might not be a look that works in your living room. Maybe you just wish to try out something different this time around! No matter what your reasons is, painting the brick fireplace white or even gray is a great way to mix things up. The painted brick section can easily be combined with other walls finishes in the modern interior along with contemporary décor to ensure that you have a curated and elegant open plan living space.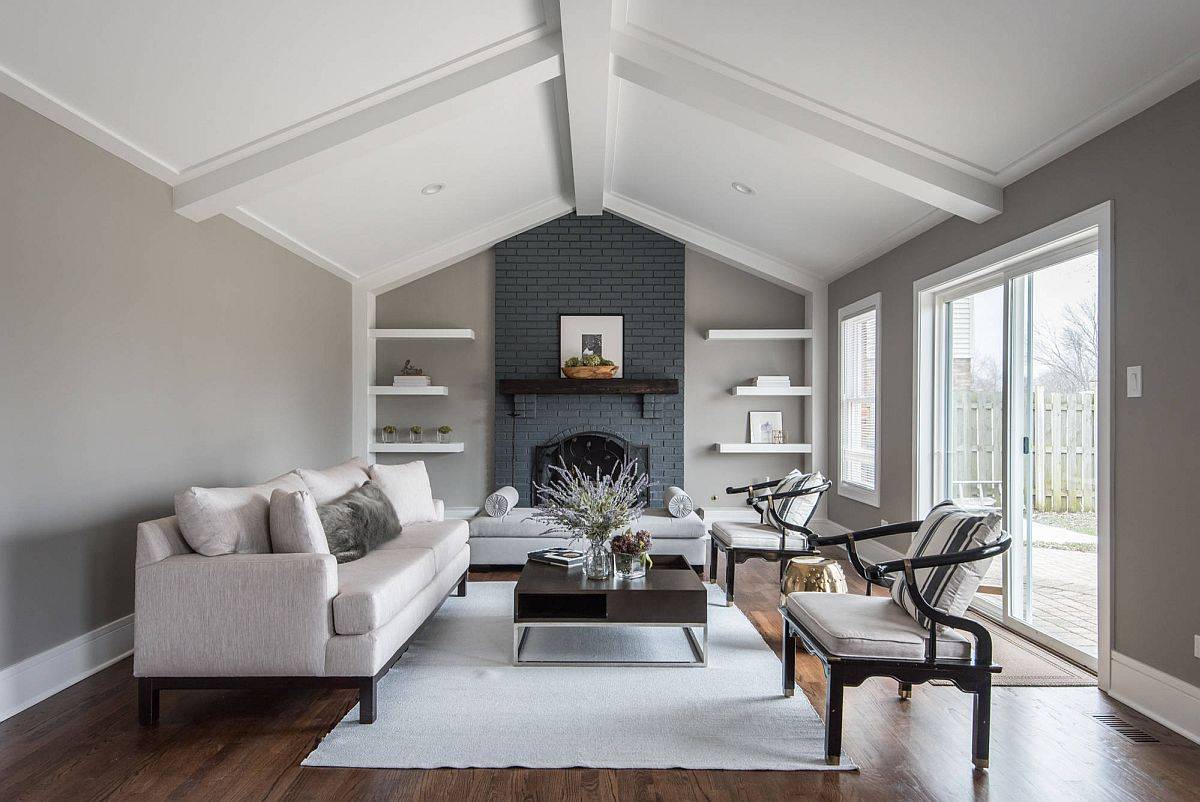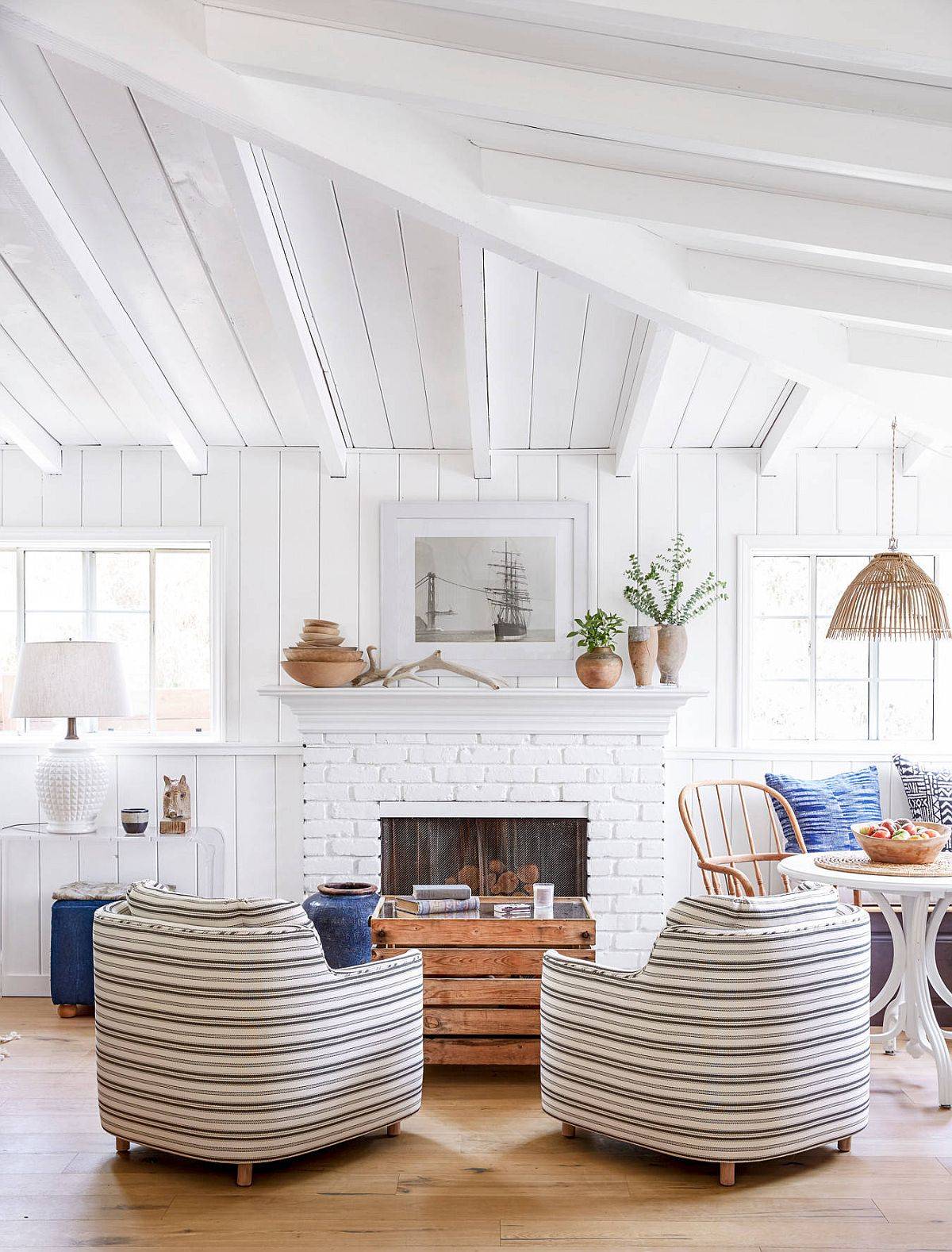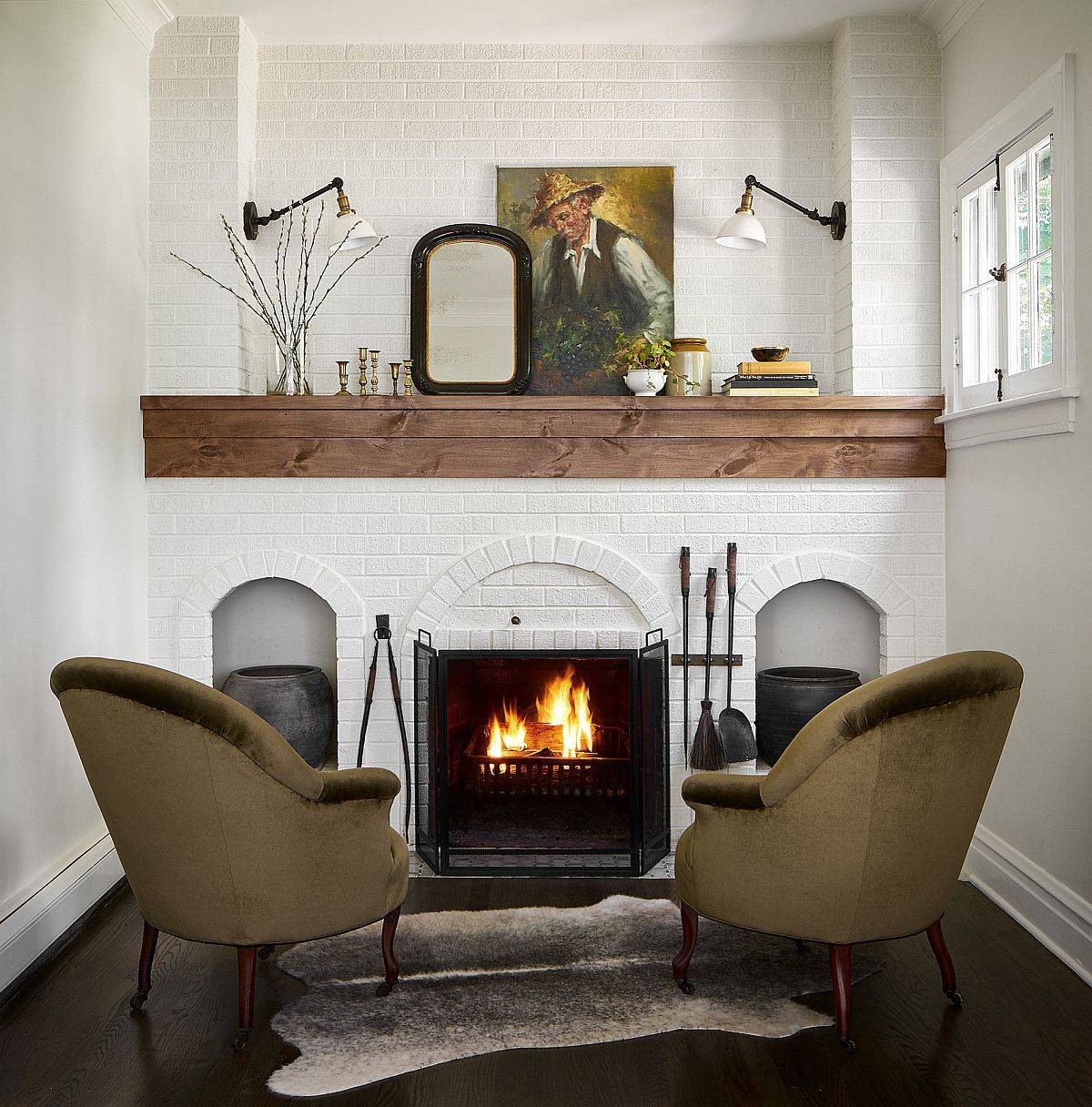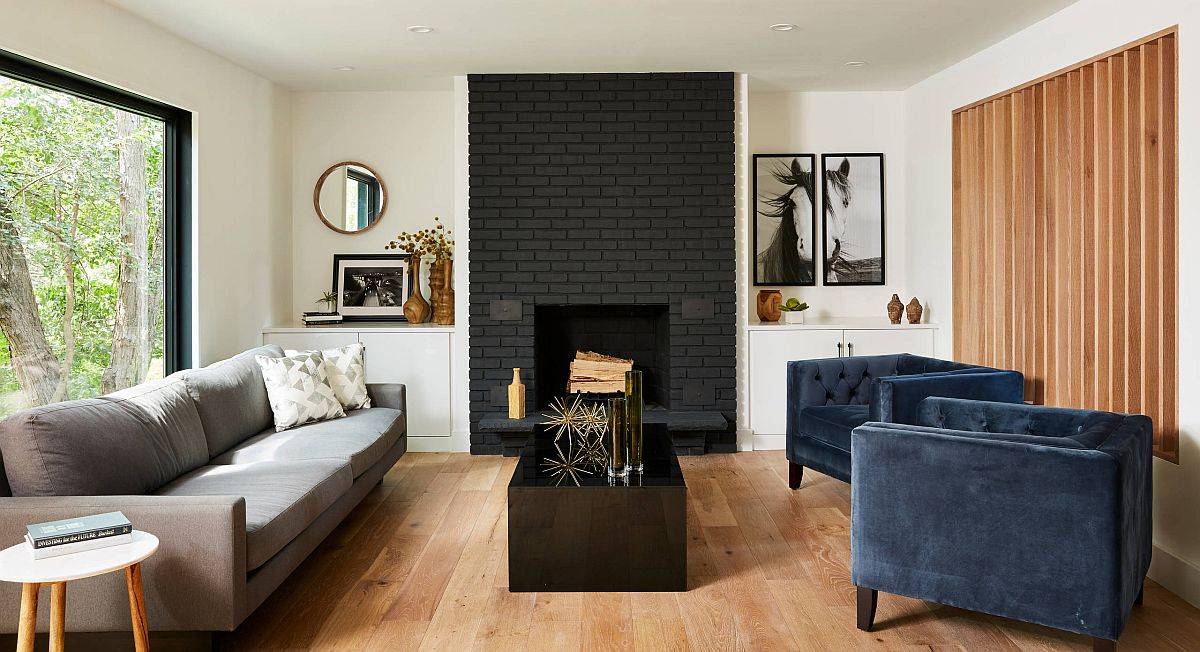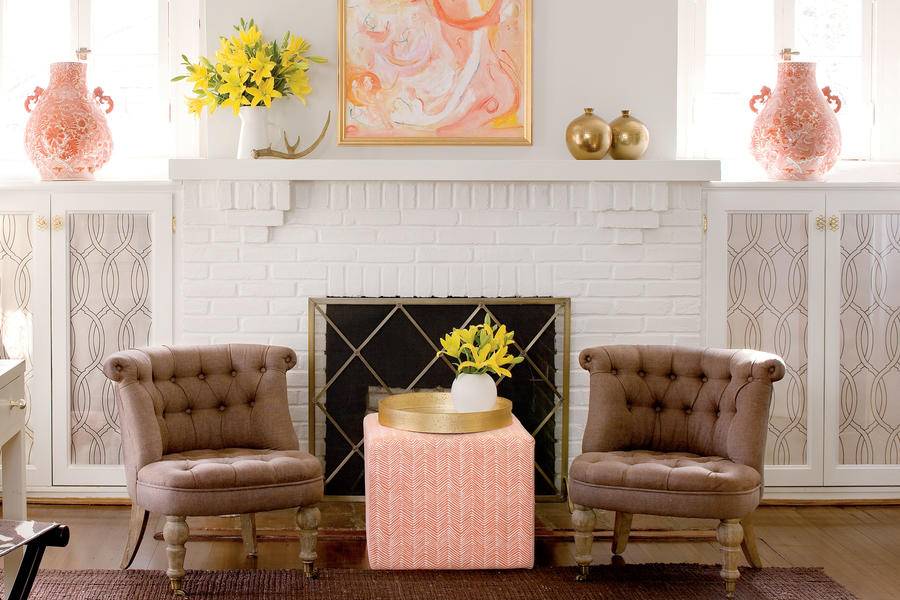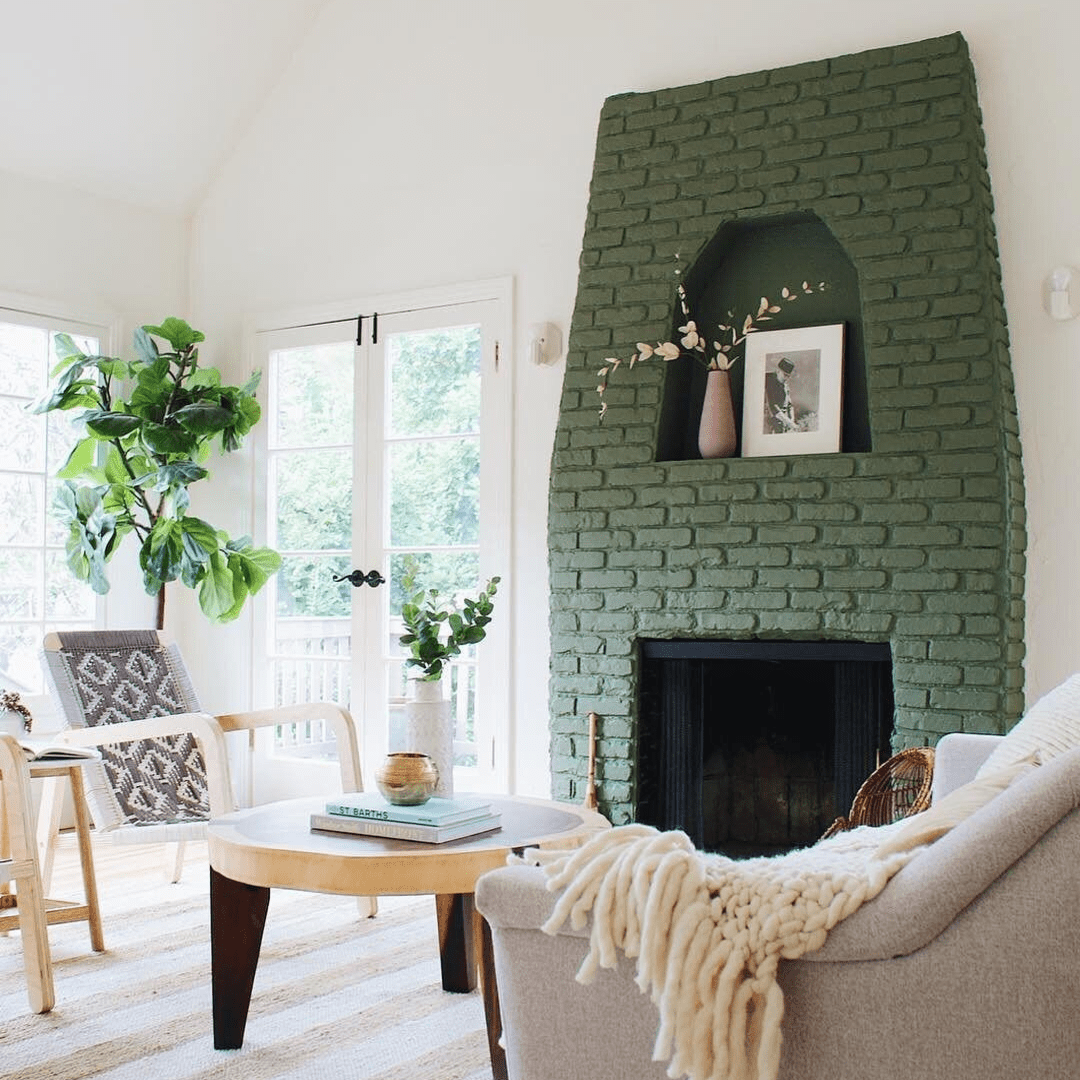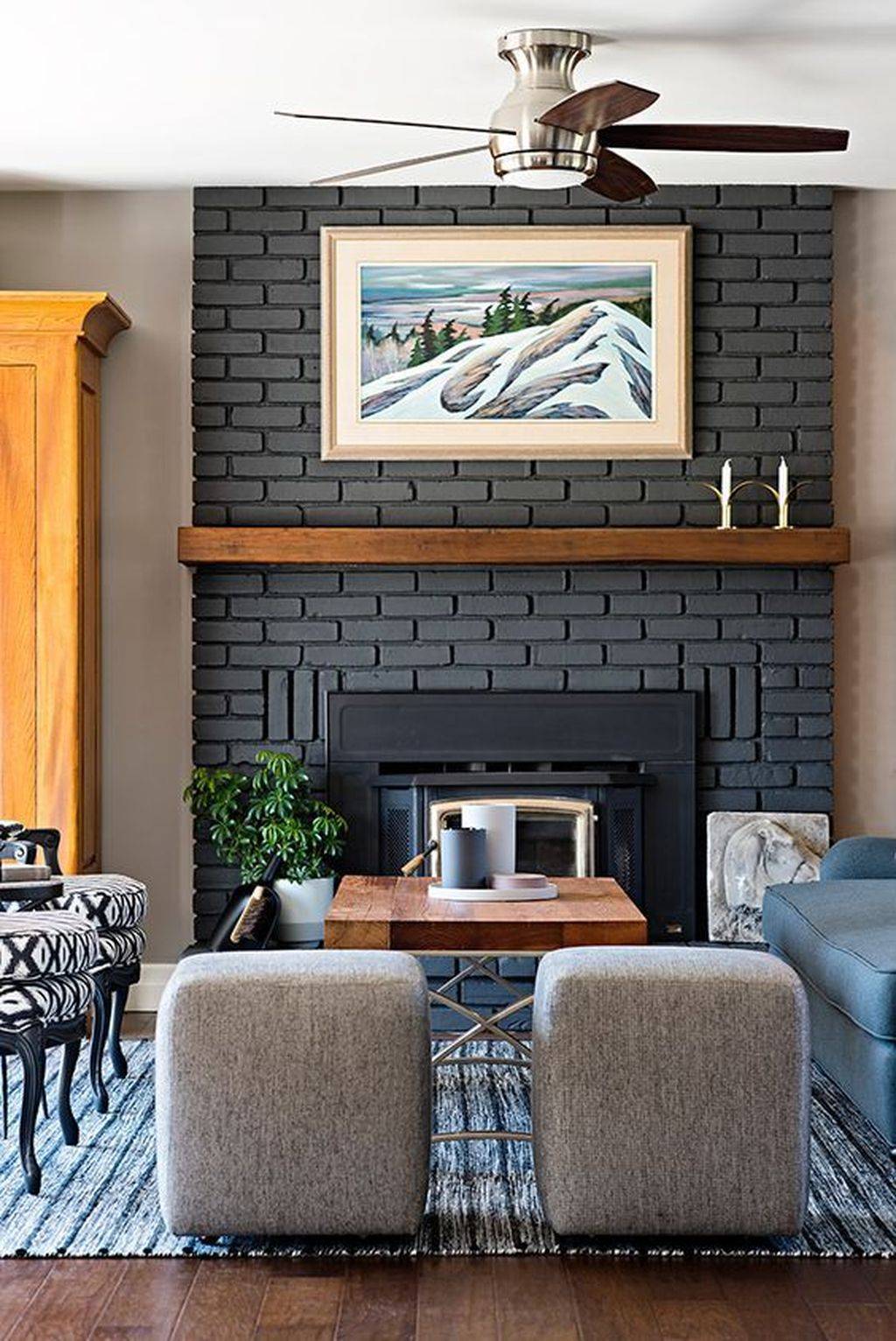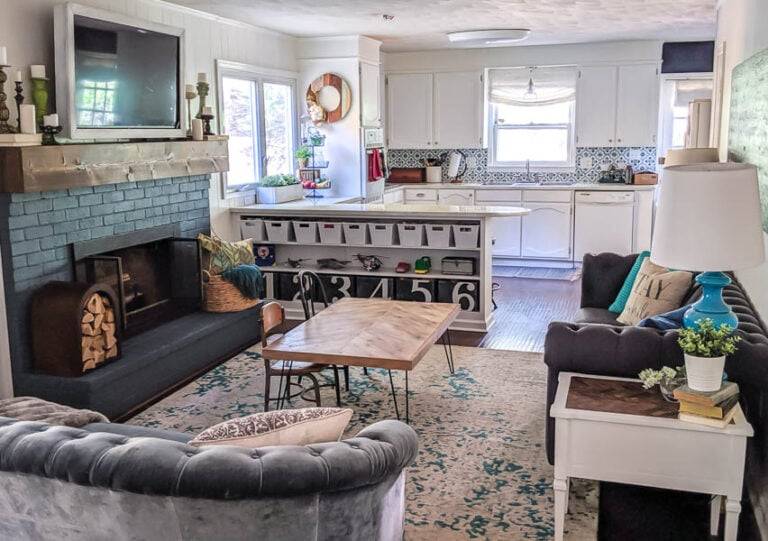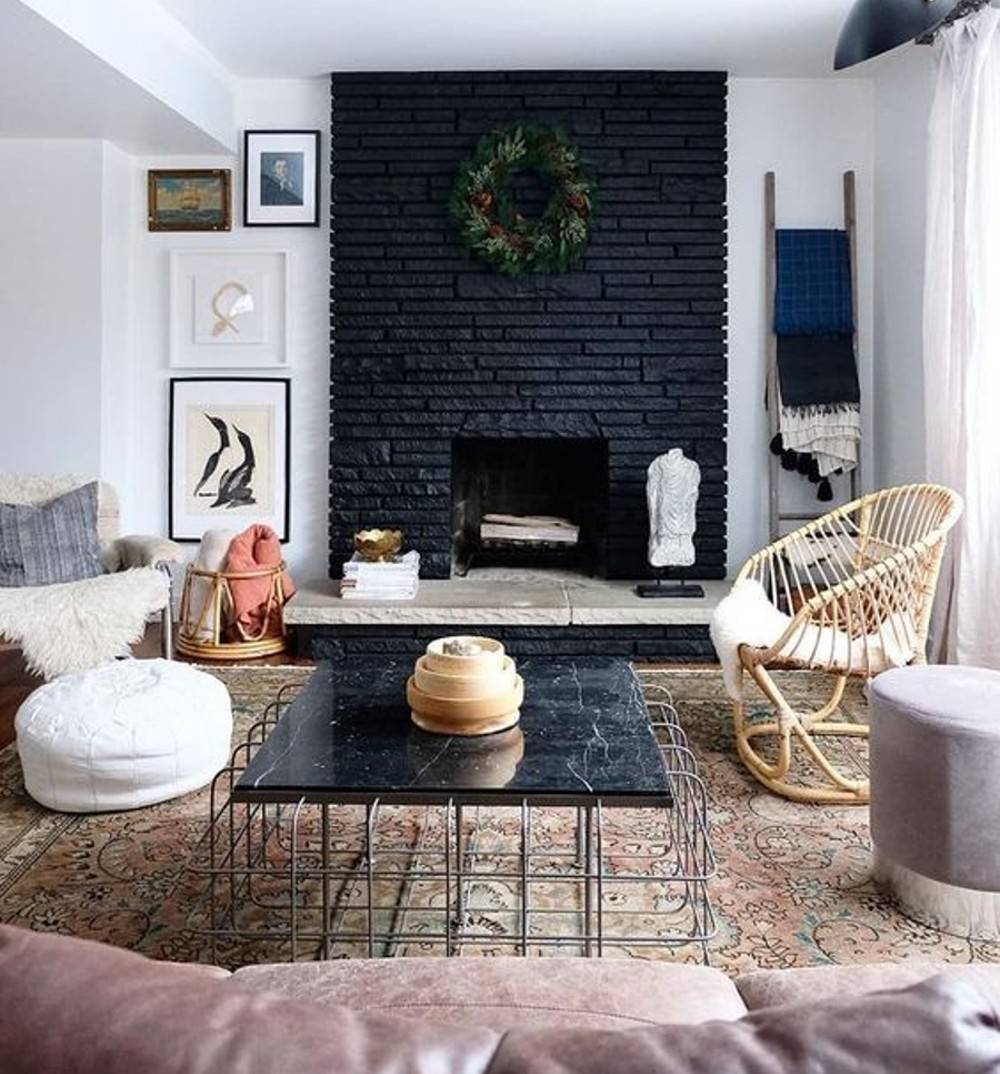 Working with a Variety of Styles
The brick fireplace fits in with almost any style that you can think of both in the living room and the dining space. Add to the visual appeal of this fireplace with a large wall art piece just above its mantle while keeping the rest of it undecorated and uncluttered. Styles like modern eclectic, shabby chic, tropical and farmhouse all can be combined with the brick fireplace with ease while styles like rustic and farmhouse are natural spaces for this timeless fireplace. It is the decorative pieces and accents around the fireplace that define his style.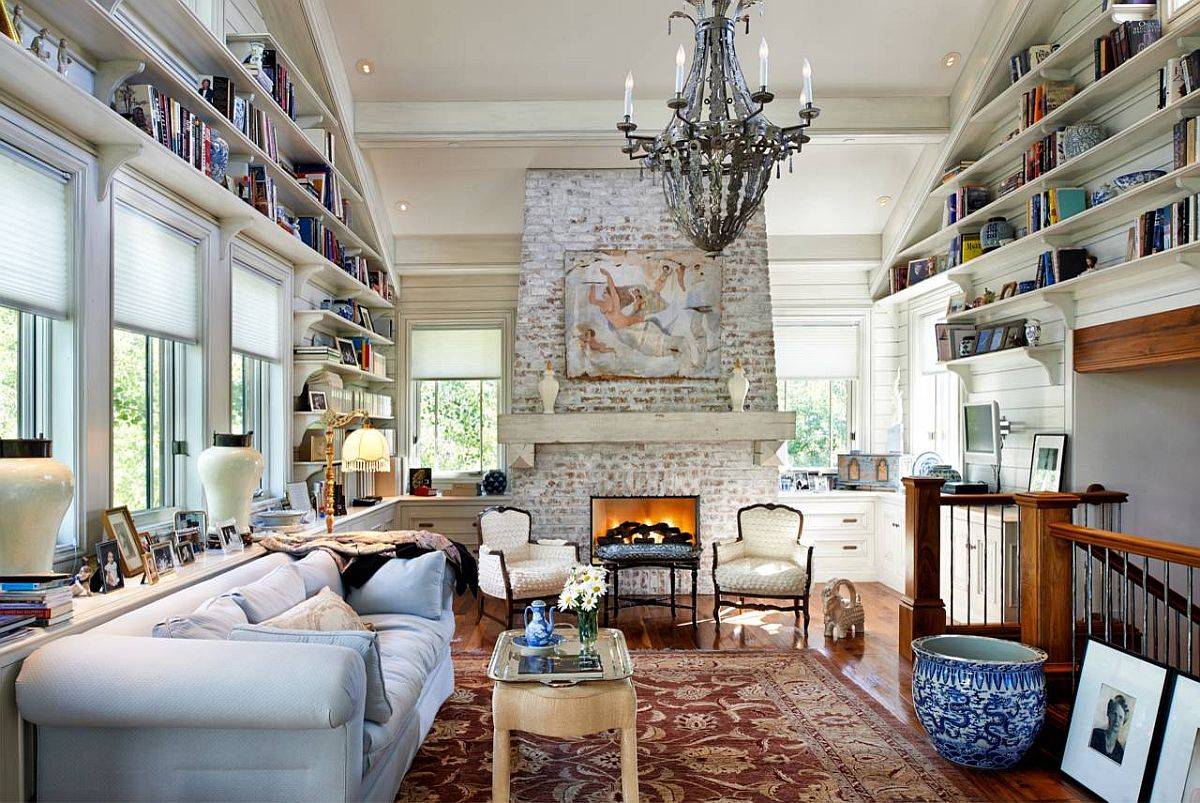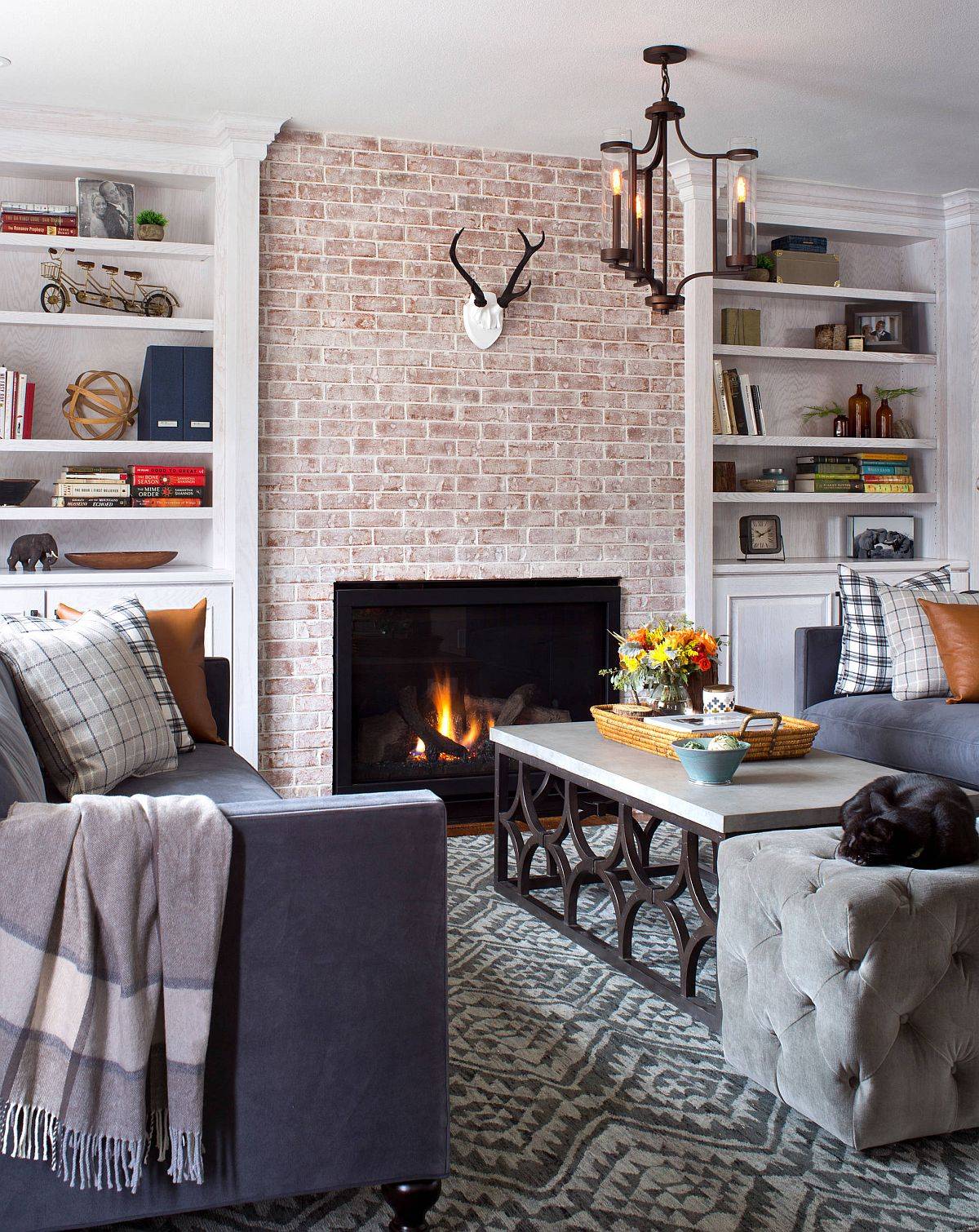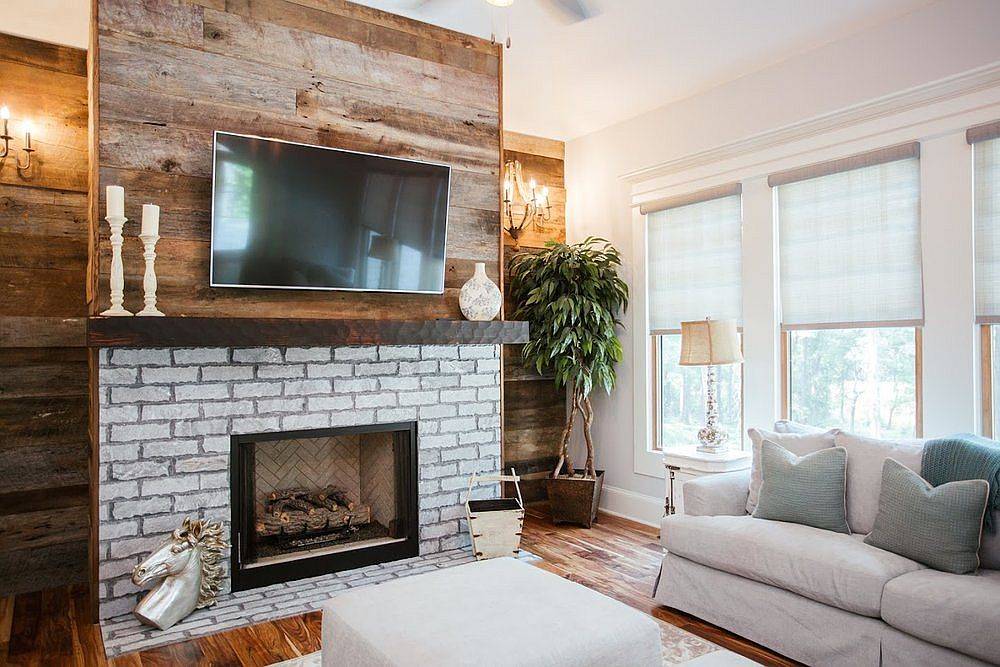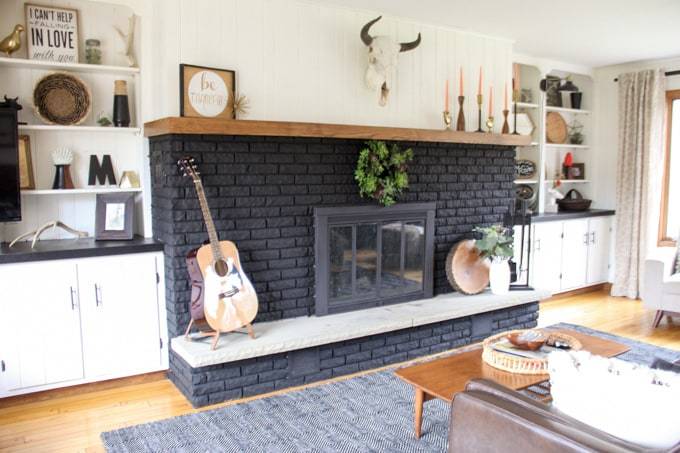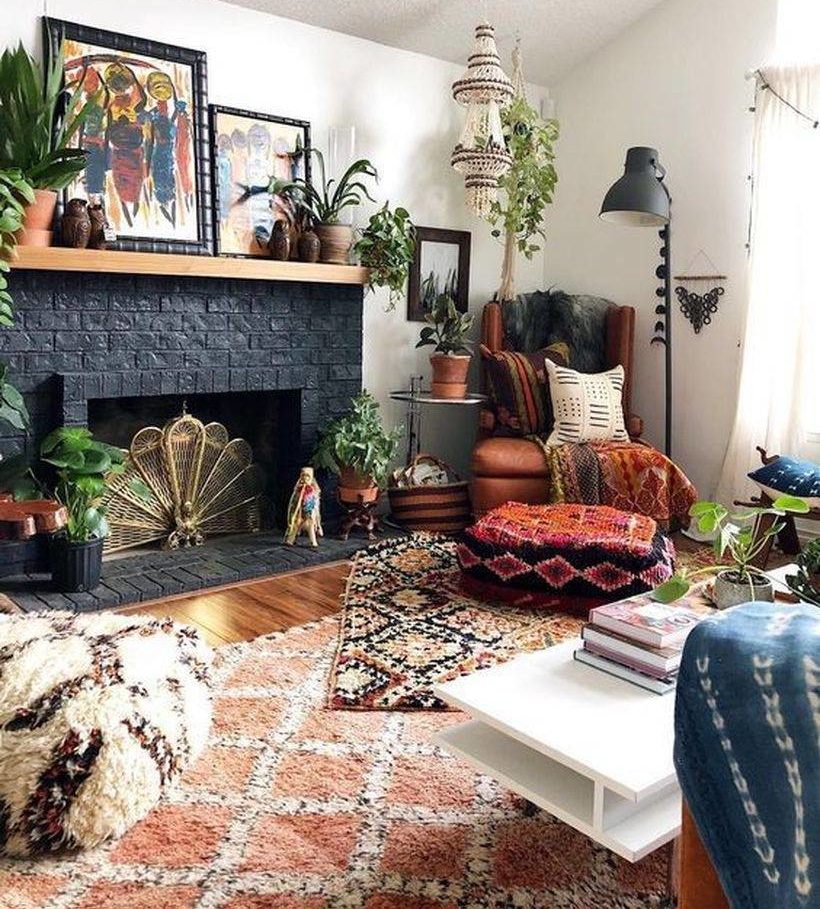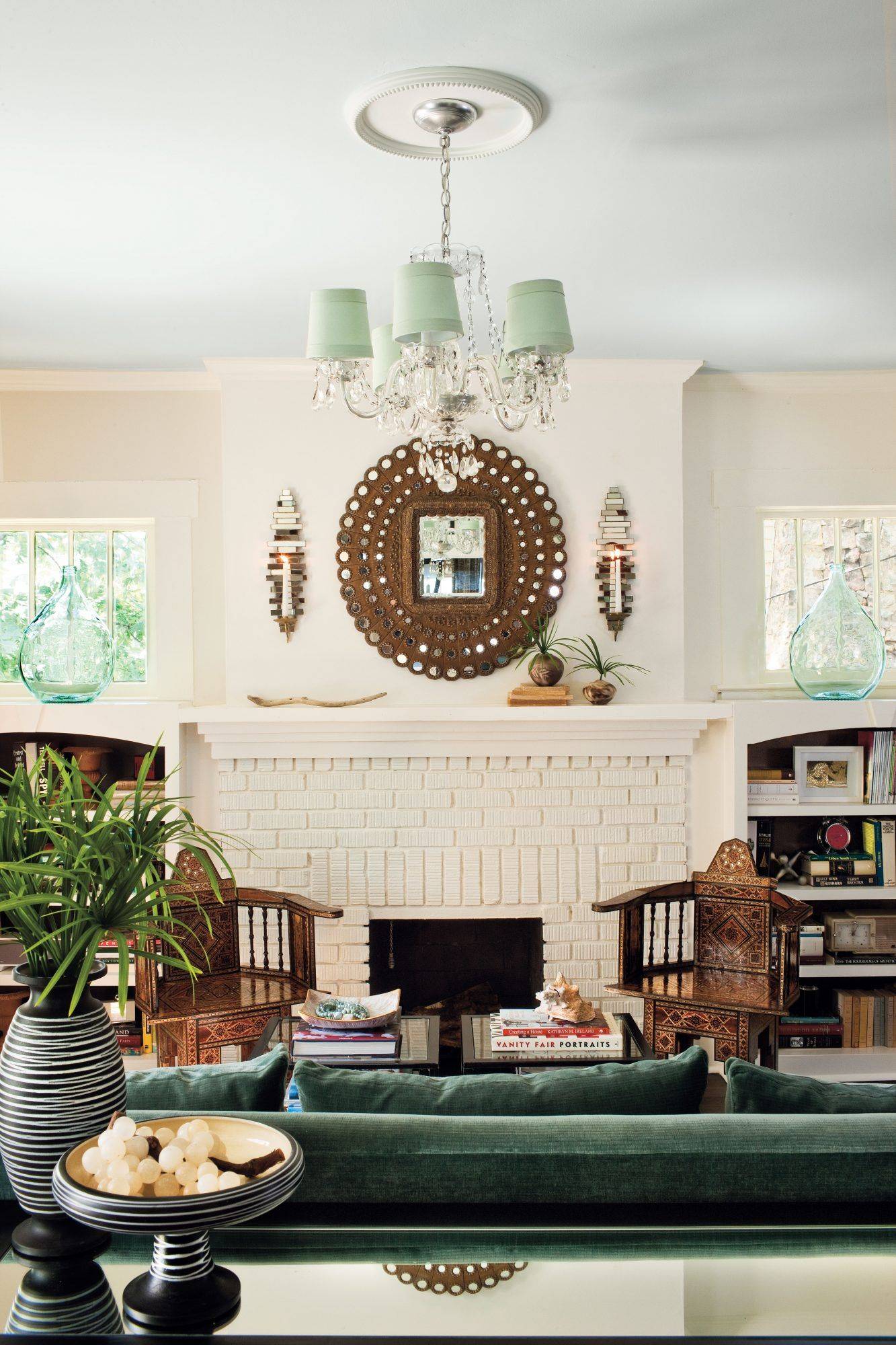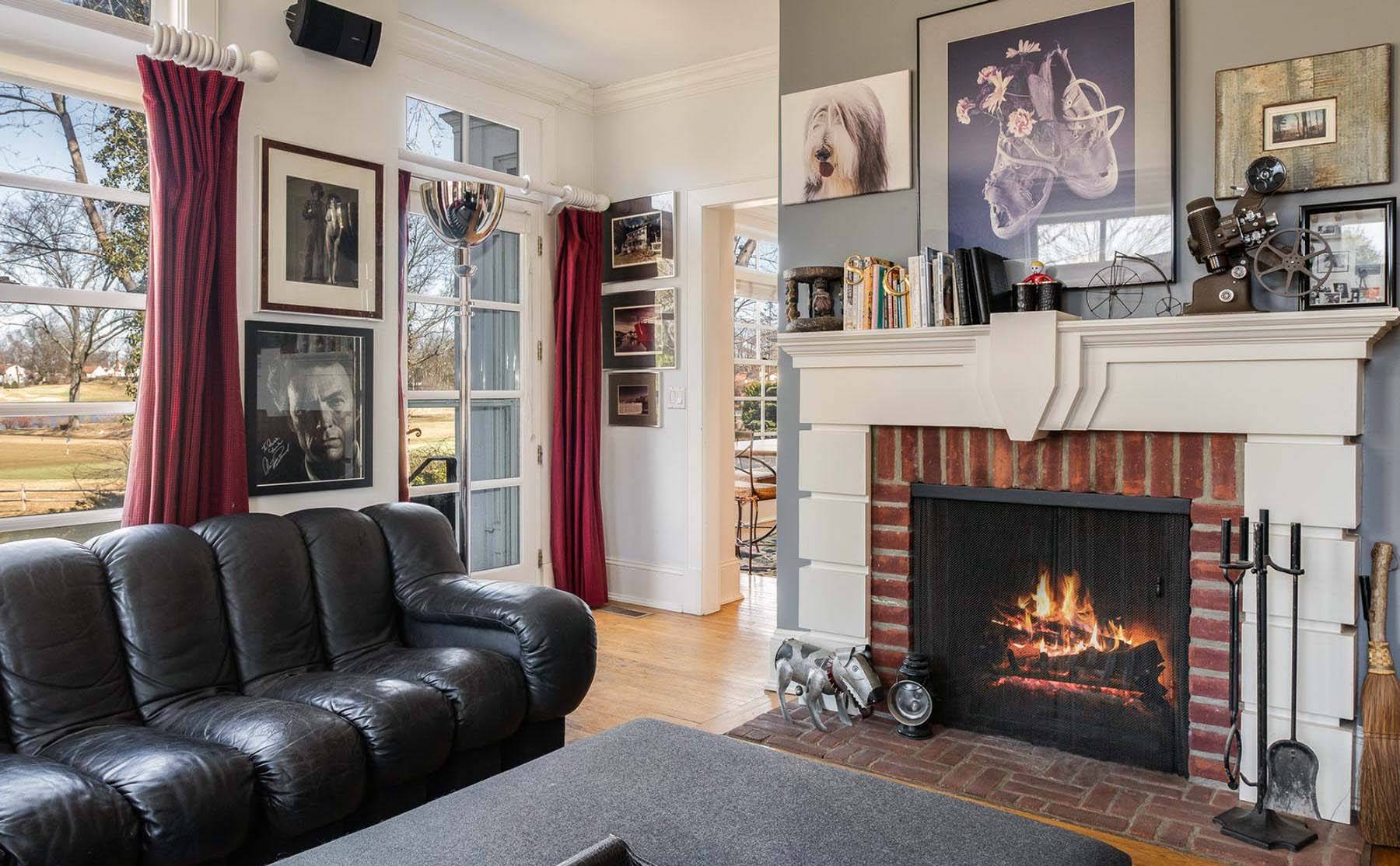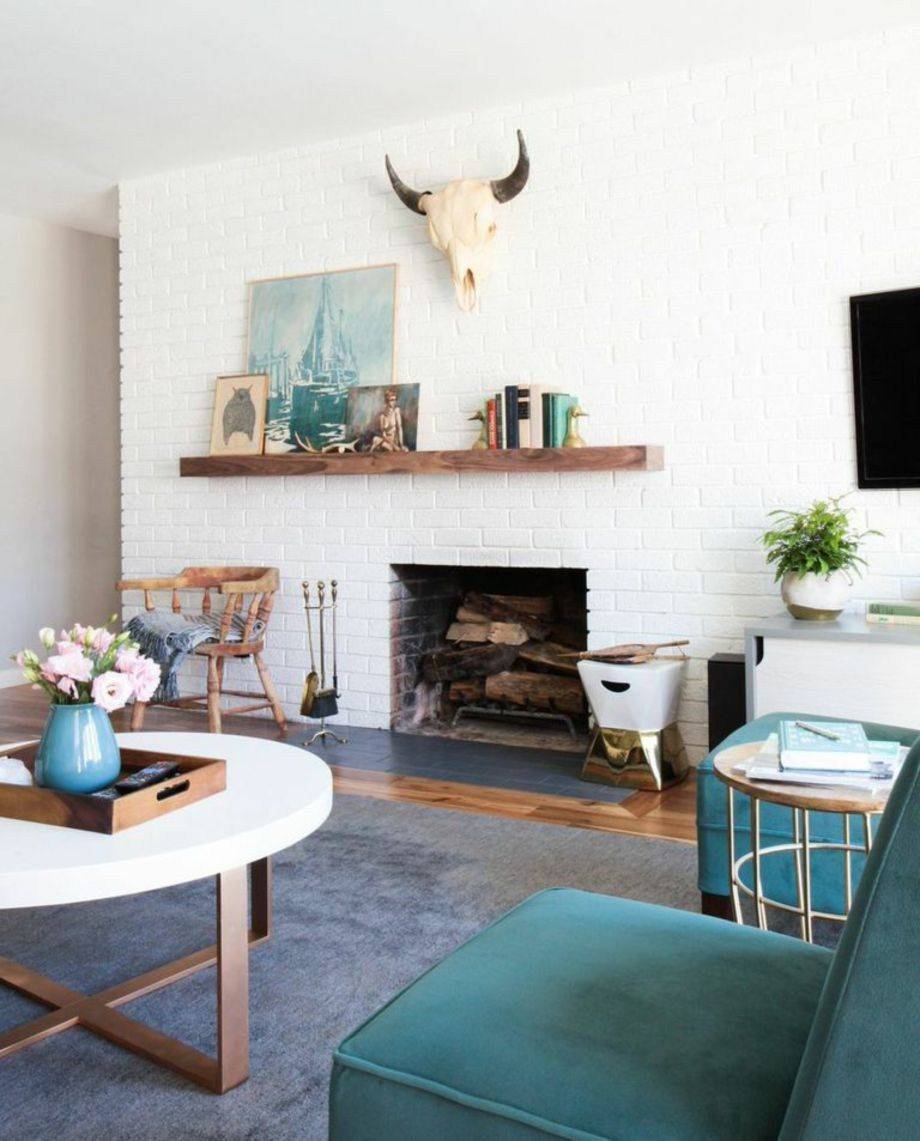 Go with the Faux (Fireplace)
When it comes to brick fireplace ideas, a faux fireplace is an easy, inexpensive option for when you want to complete a room or add a cozy moment to a certain area but you don't have the budget or the need for the real thing! Using brick you can create beautiful fake fireplace surrounds and settings. You can even use faux brick if you really want to tie in to the faux fireplace feel, but that's up to you.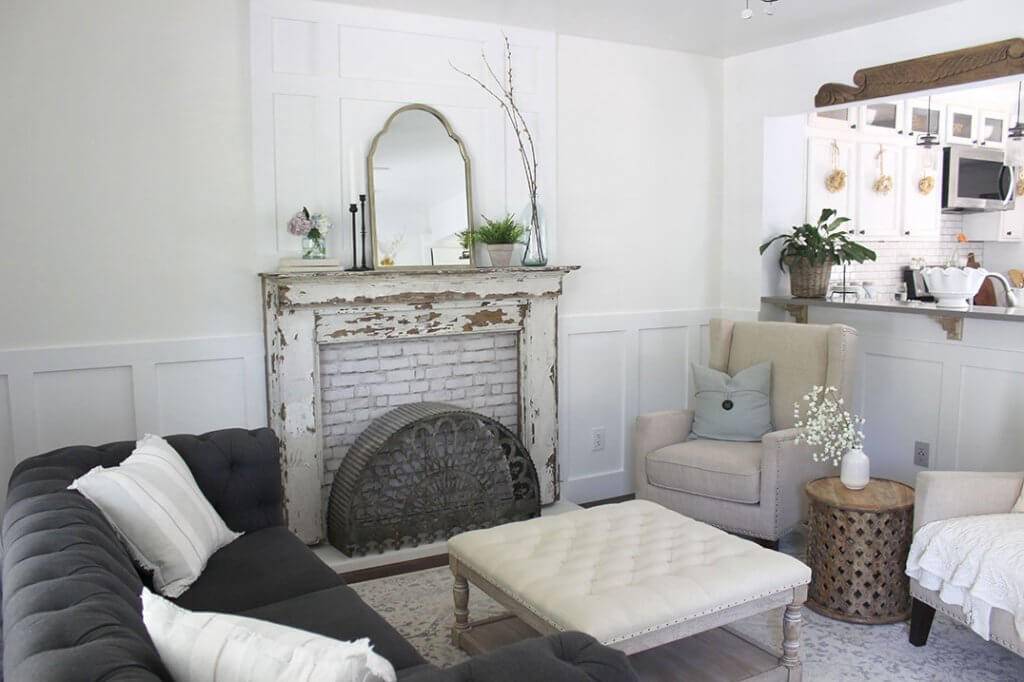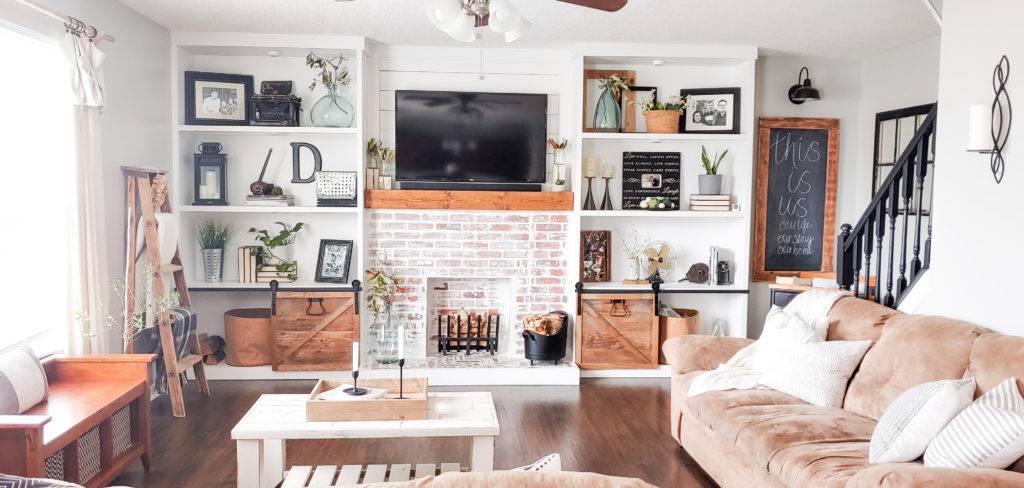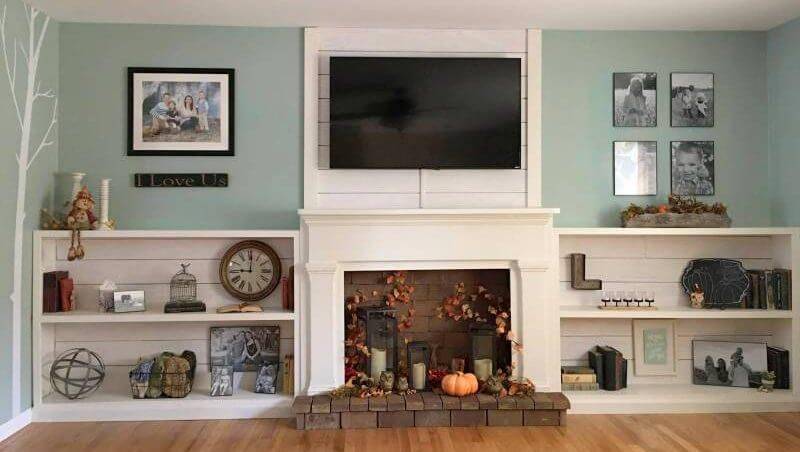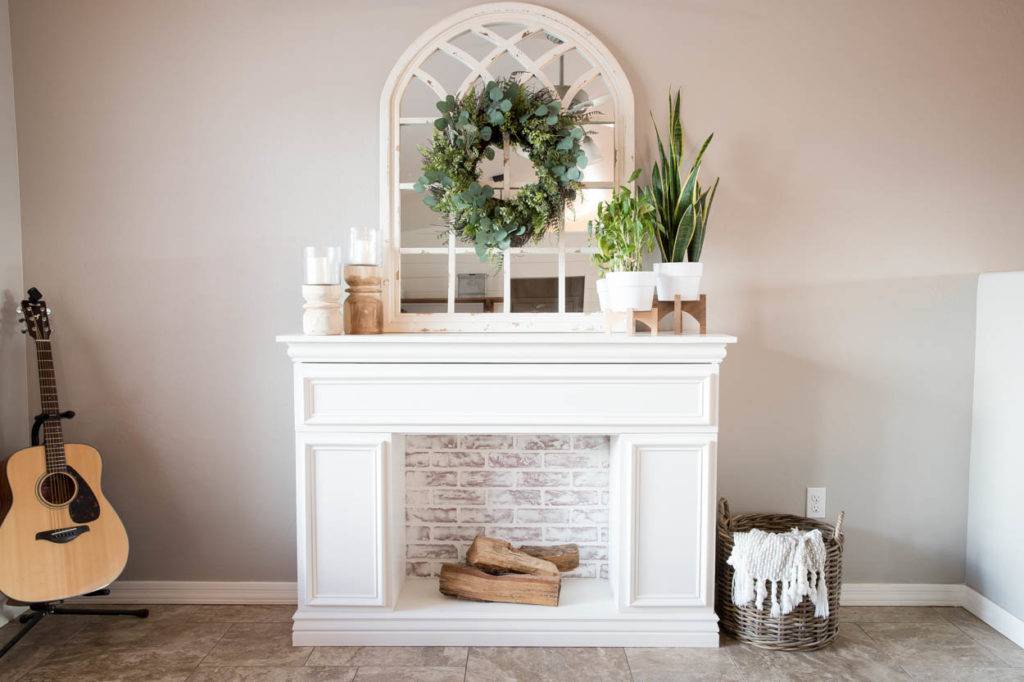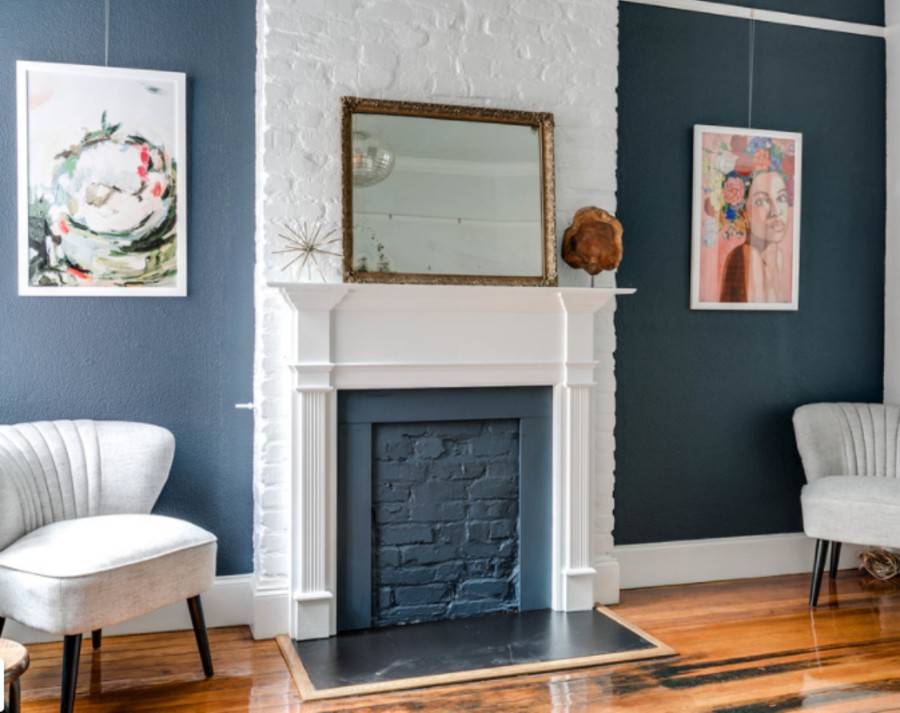 The WhiteWashed Brick Look
If you're looking for a comfortable middle ground between raw red brick or a fully-painted fireplace when exploring brick fireplace ideas, you can go for the white-washed look! Adding a German Schmear (aka mortar wash) to the brick can bring together a room for a rustic farmhouse look or you can use a whitewashing technique and have complete control over how much of the red brick is covered up in the end.