For nearly a century brick was shunned in favor of more polished and curated finishes. Even in early 19th century brick walls were considered 'cheap and ungainly' with layers of plaster taking over most homes across the world. But the recent revival of industrial design and the newfound love for brick has seen homeowners and architects scurrying around in an attempt to find those hidden, original brick walls. The story of the Brick Apartment nestled in an old building of Maribor, Slovenia is no different as its new owner along with Arhitektura AB objekt d.o.o. brought out the concealed charm of its original brick walls.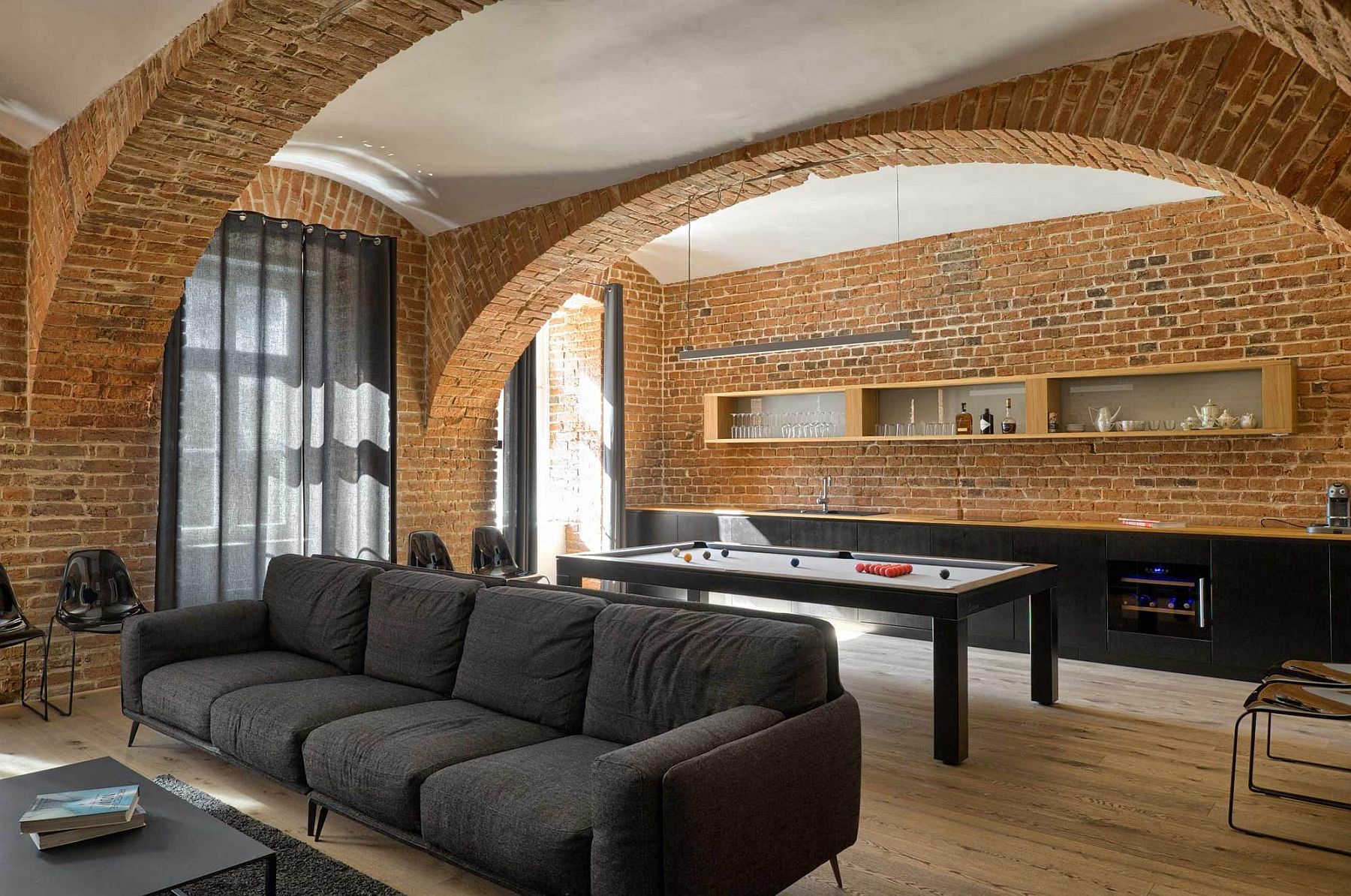 The revamped apartment was crafted to meet the needs of a football player and is more of an urban hub where he can relax, rejuvenate and host friends. This meant many of the traditional constraints that come with a full-fledged and functioning family apartment were no longer in place. Peeling away the many layers of plaster and carefully restoring and sealing the brick walls, architects here did their absolute best to ensure the living space is original, breezy and serene. Many of the existing wooden surfaces and window frames were also carefully preserved while all the internal partitions done away with.
RELATED: Exposed Brick Walls Meet Sustainable Modern Design In Splendid London Apartment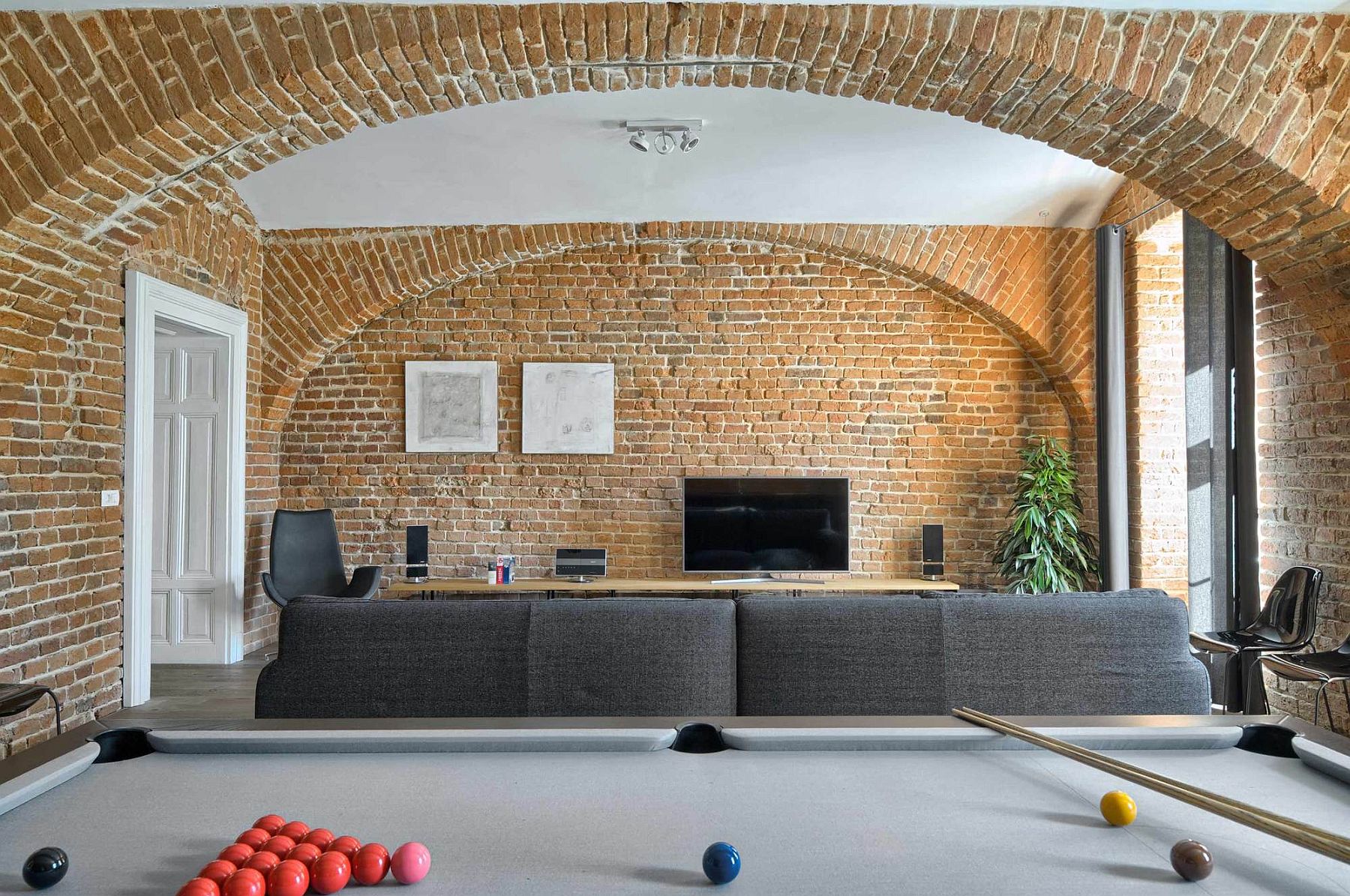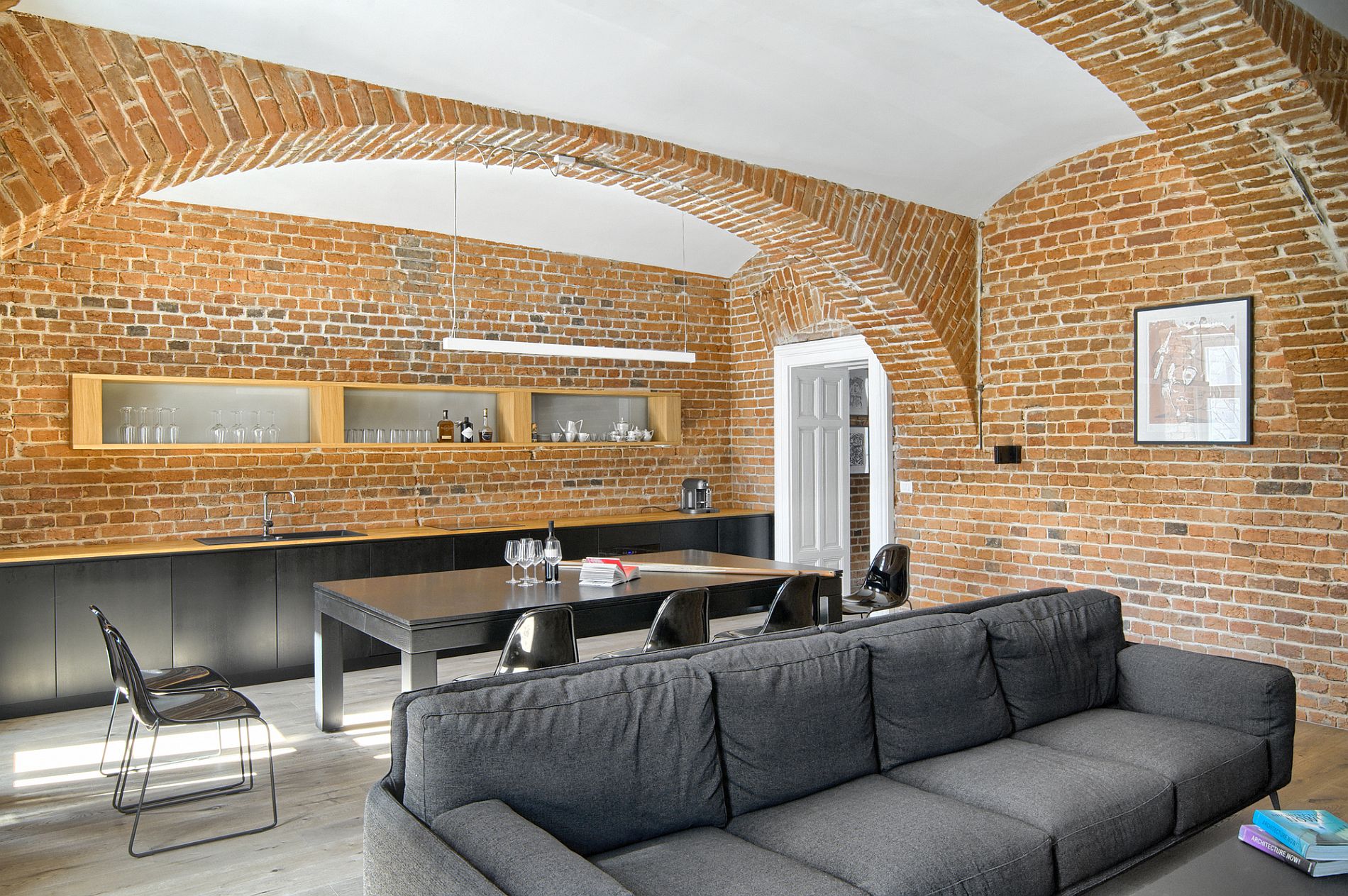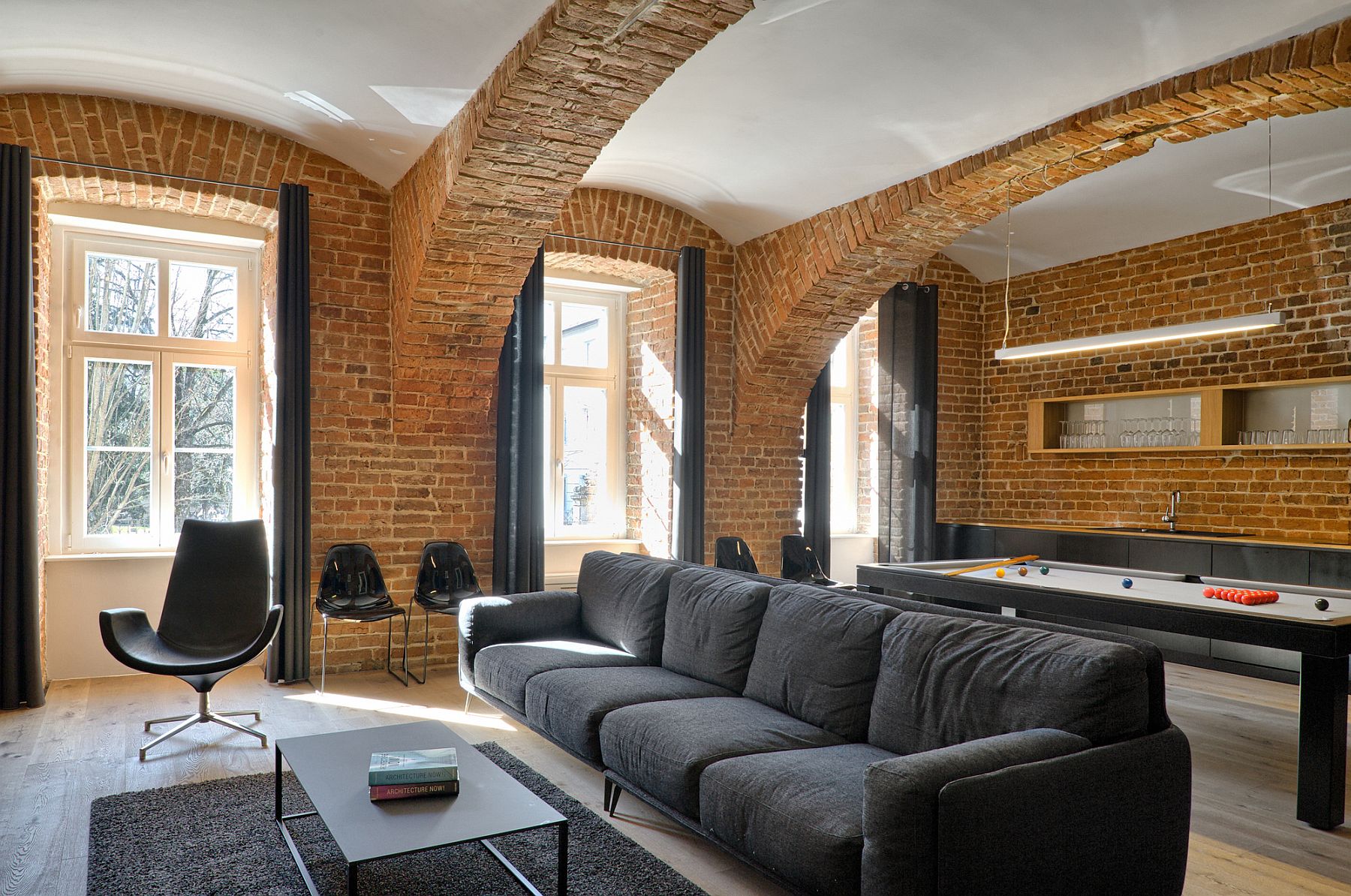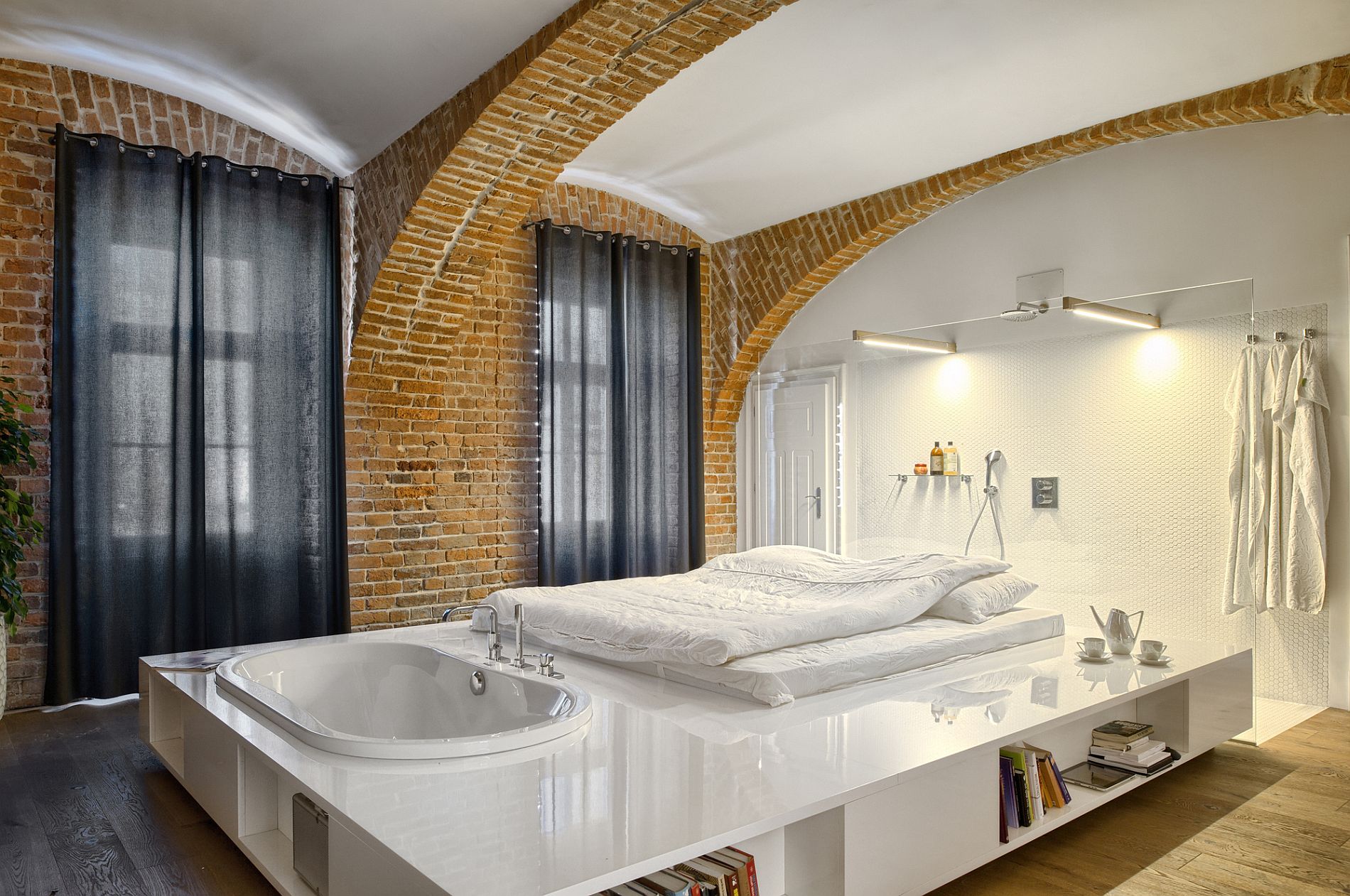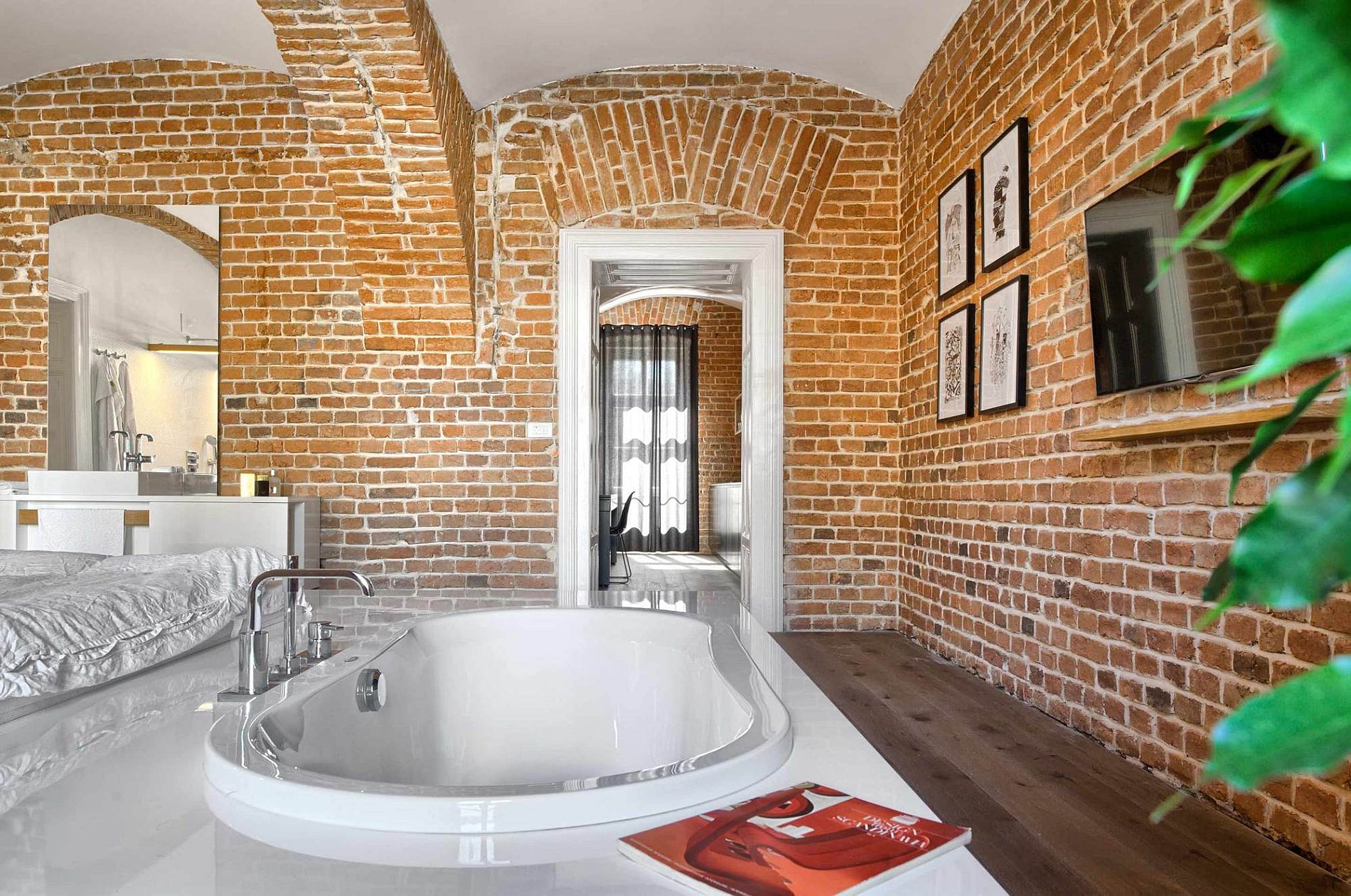 An open living with a comfy couch, a stylish dining area and a small kitchen are coupled with a smart game room with pool table. It is the bedroom though that really steals the show with its custom platform bed in white that has a built-in hot tub and a series of shelves for books and magazines. This bespoke addition also leaves the lovely brick walls largely untouched even while giving the room a stunning focal point. [Photography: Matej Lozar]
RELATED: 1890s Brooklyn Home with Brick Walls Gets a Modern Renovation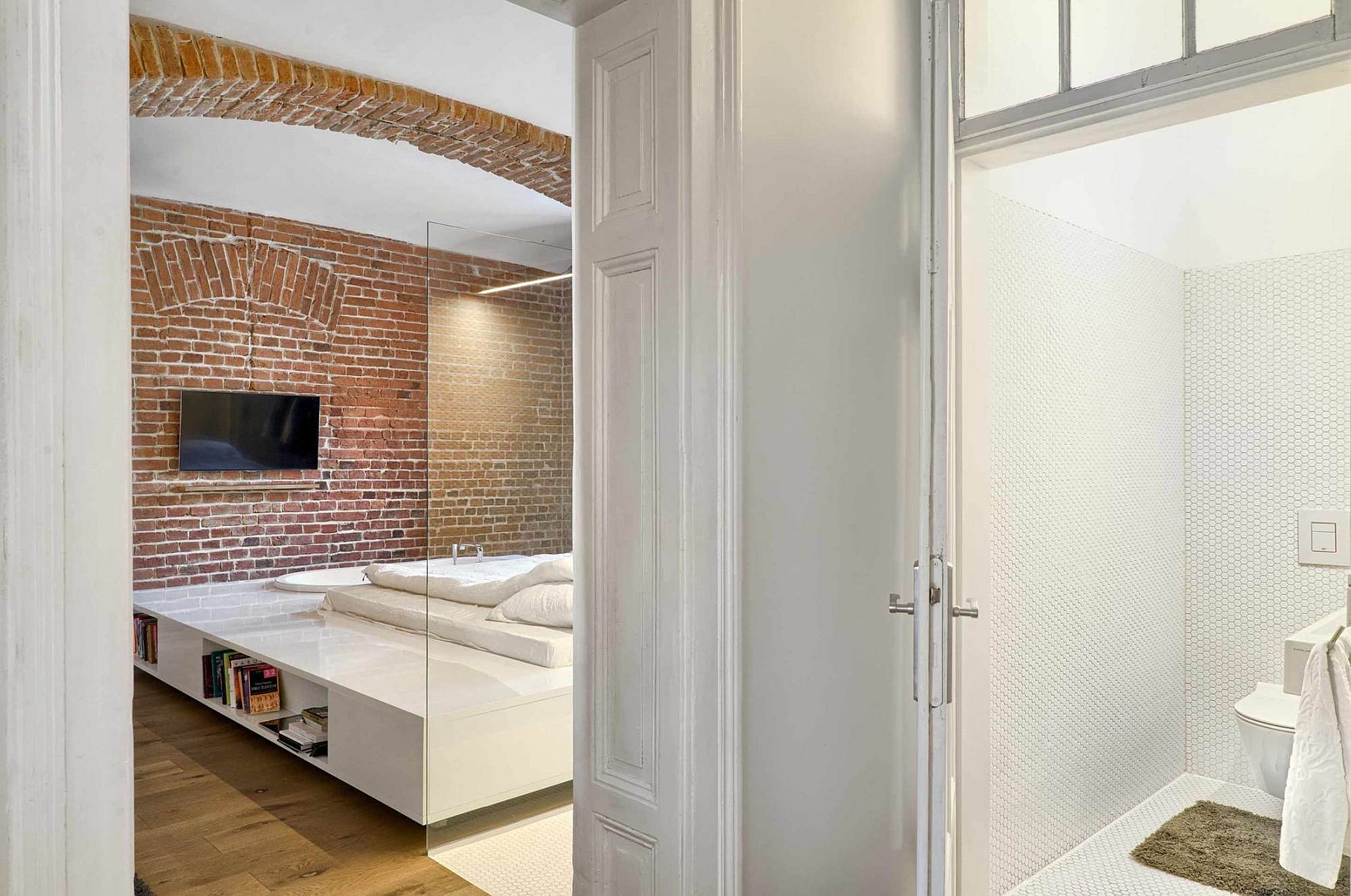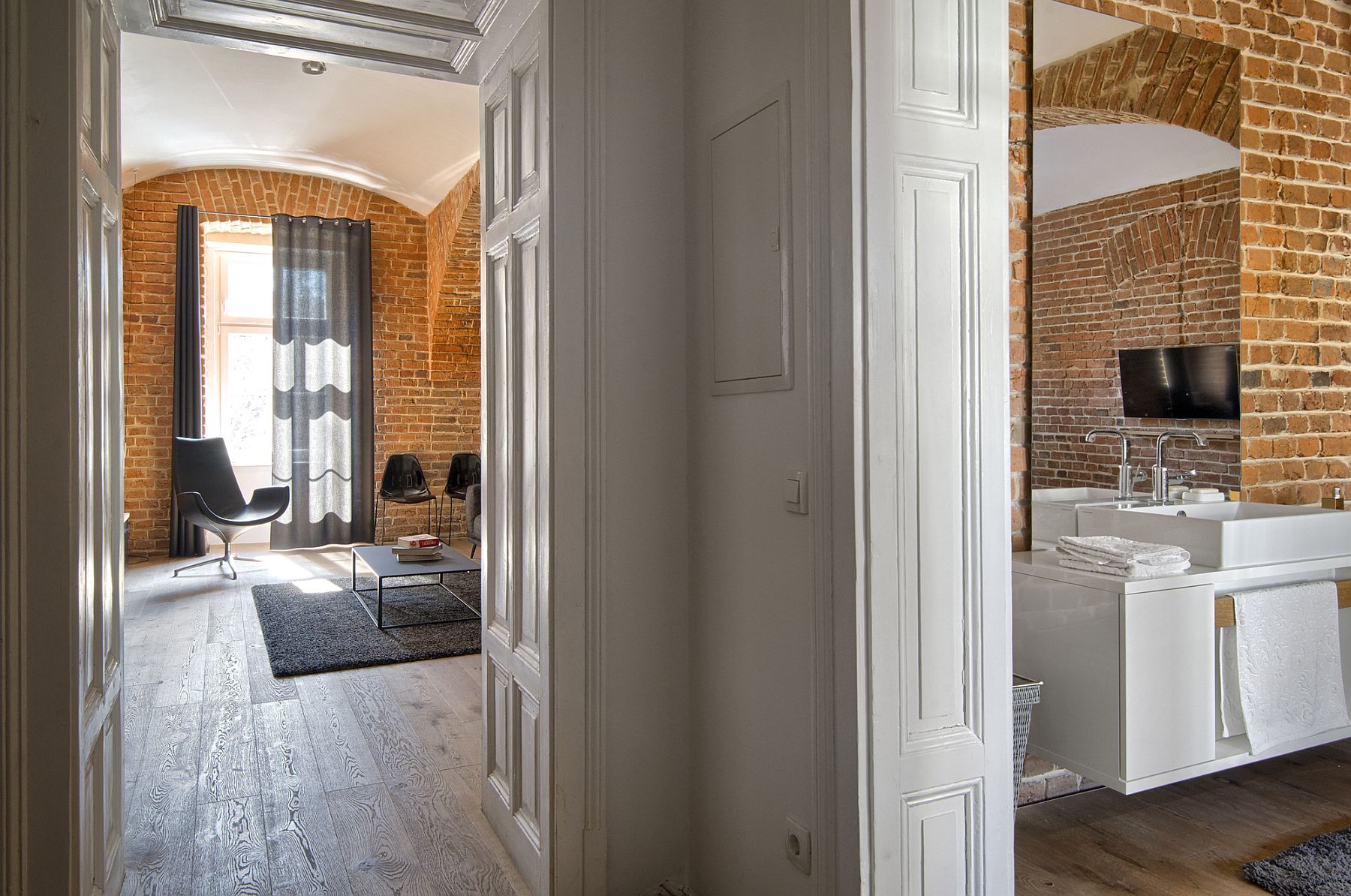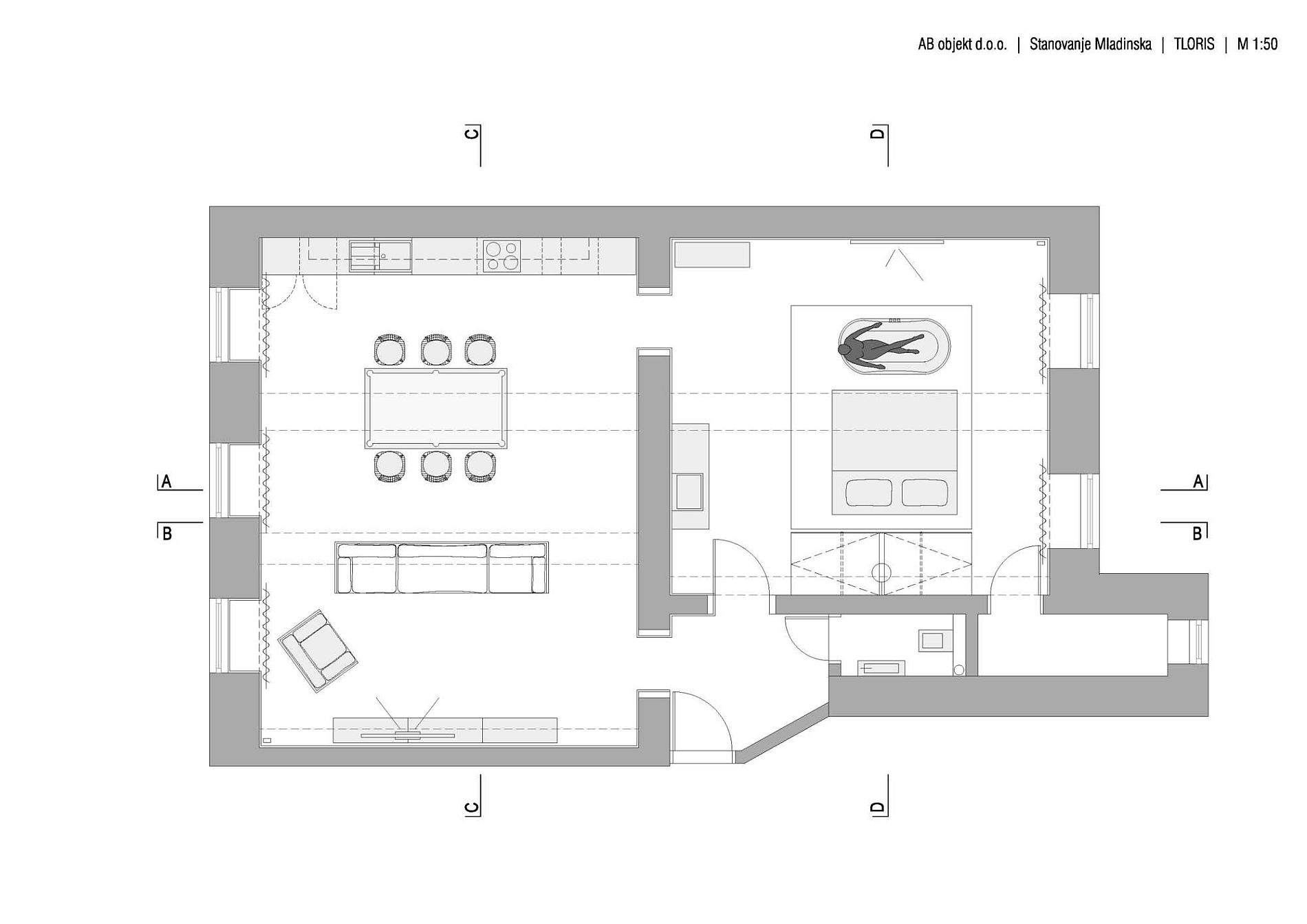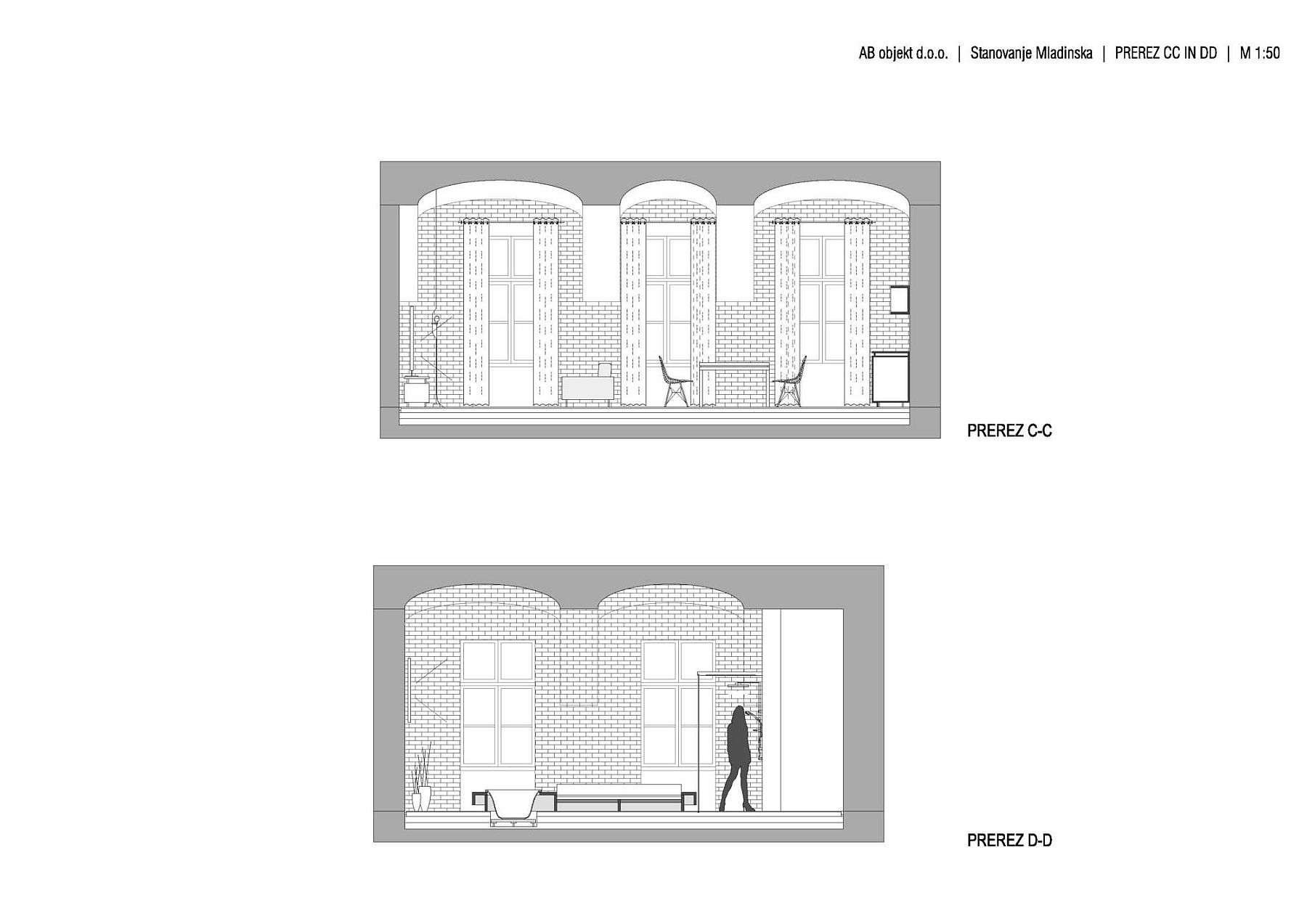 Liked the story? Share it with friends.