Tybee Island is the northeastern-most of Georgia's Sea Islands and is a gorgeous setting that is perfect for a relaxing modern beach house that takes you away from constant urban rush. Designed for a couple living in Atlanta by Rethink Design Studio, this fabulous island beach house is set on this picturesque island and combines a relaxing beach style with bohemian flair to offer the best of both worlds. On the inside, the home is simple, elegant and uses a color scheme that perfectly epitomizes classic coastal appeal even as gentle pastels and curated décor bring in signature West Coast bohemian vibe. It is an imaginative blend of colors and styles!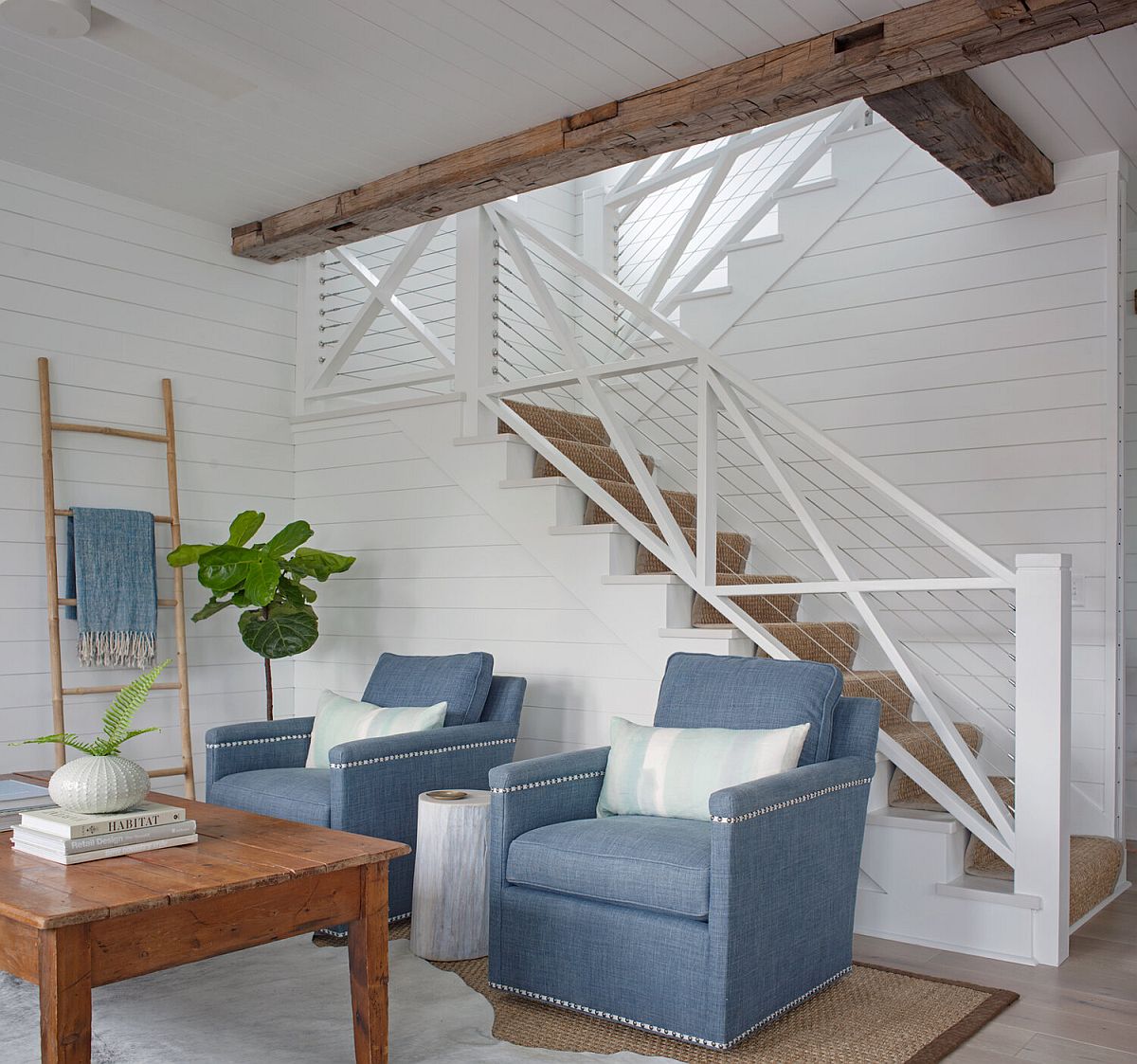 As soon as you step inside the house, you are engulfed by a sense of serenity and coziness and this extends well beyond the living room in white, wood and blue. The dining area features banquette seating that saves space with the small and efficient kitchen set in the backdrop. Wooden ceiling beams add textural contrast throughout the house even as sliding barn style doors add farmhouse beauty. Furniture inside the house is also made out of wood with the refrigerator adding a touch of metallic glint to an otherwise neutral kitchen.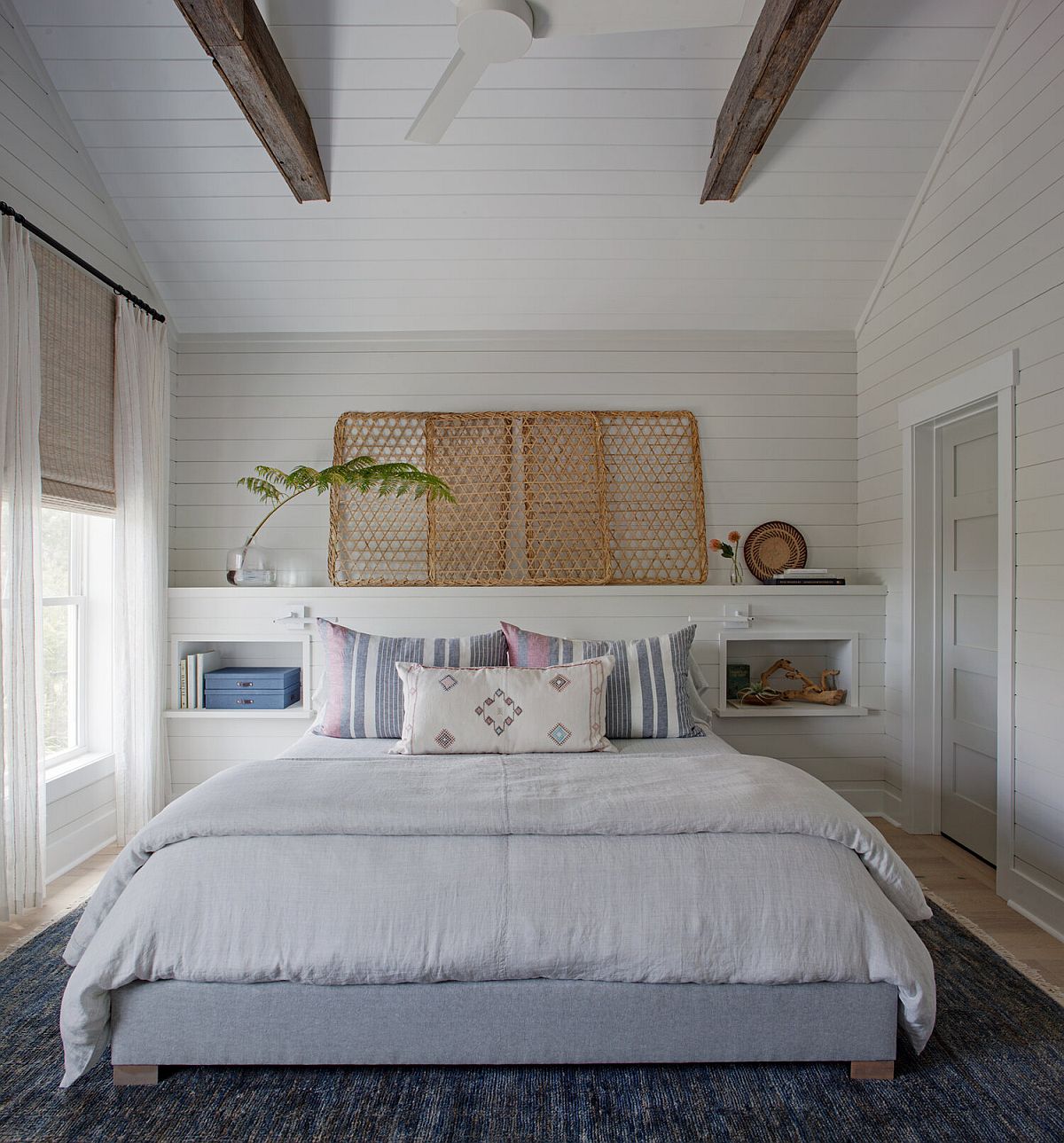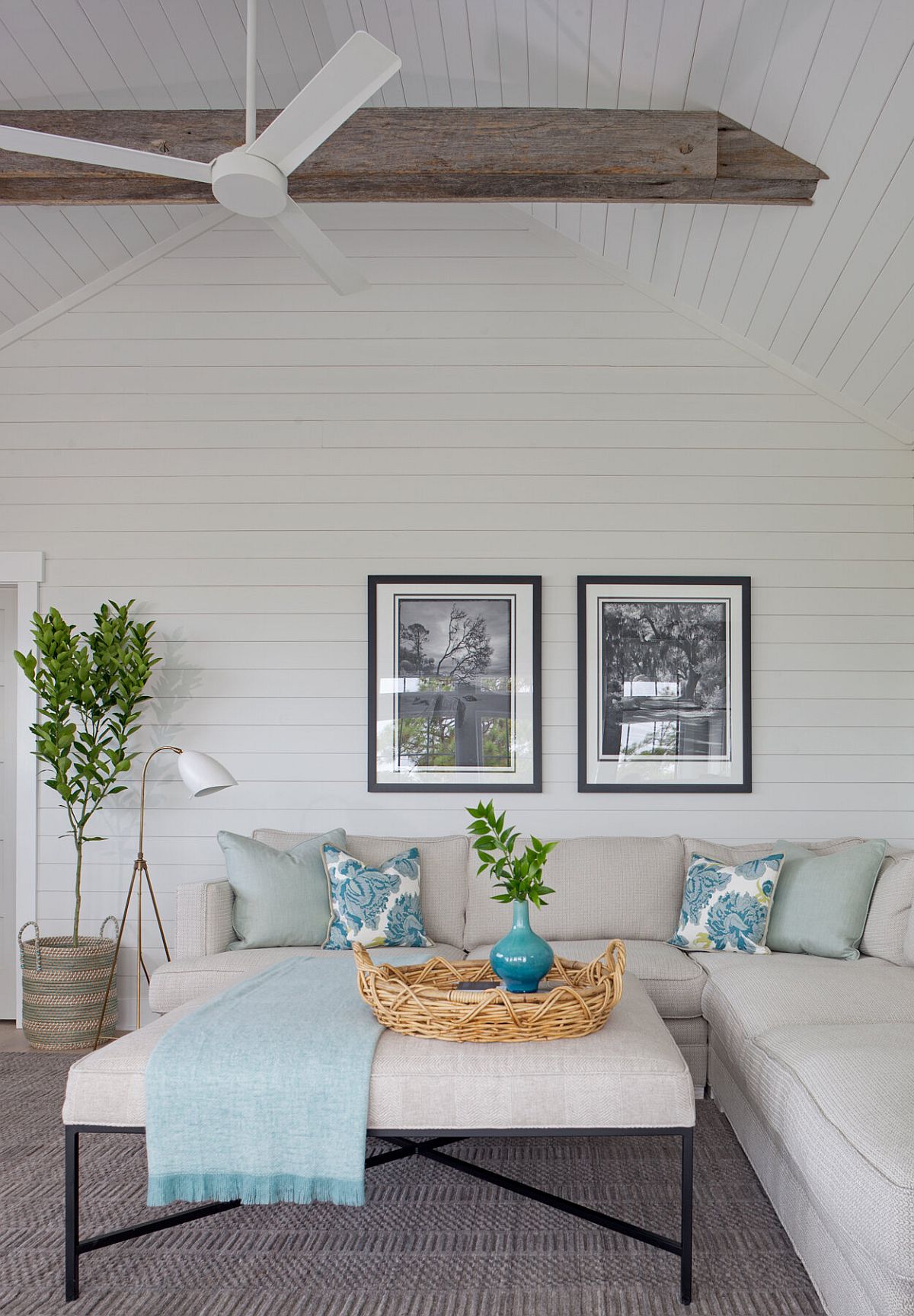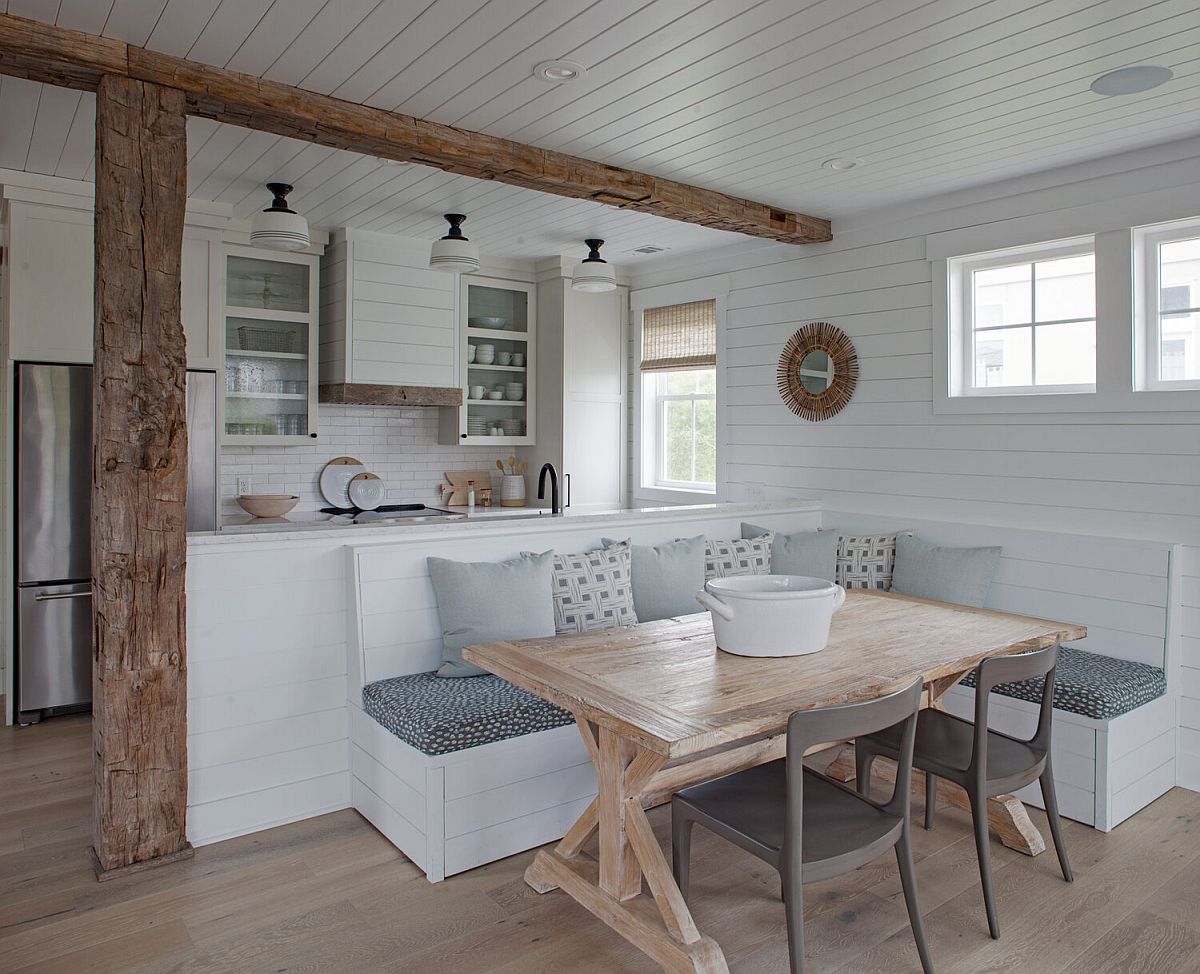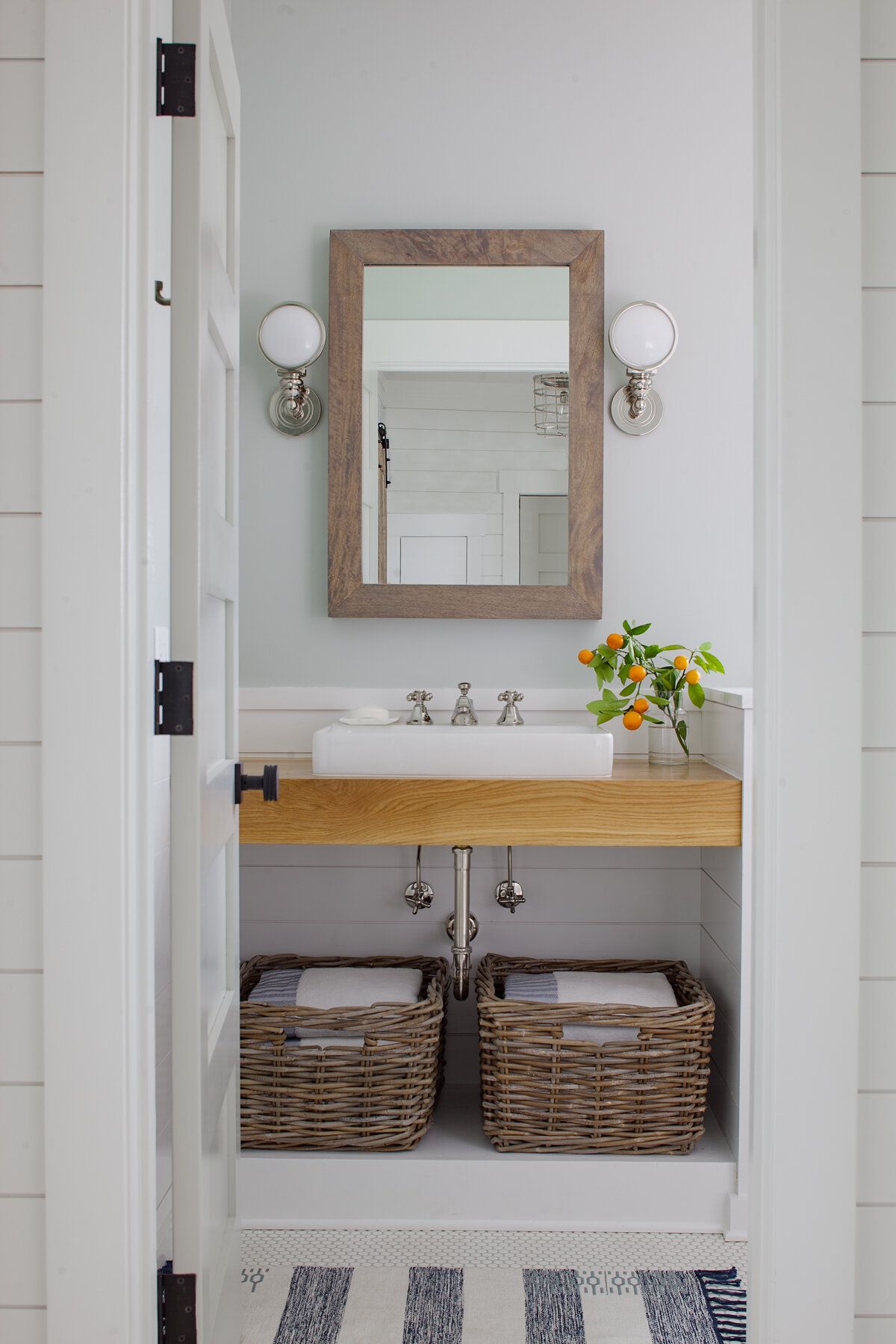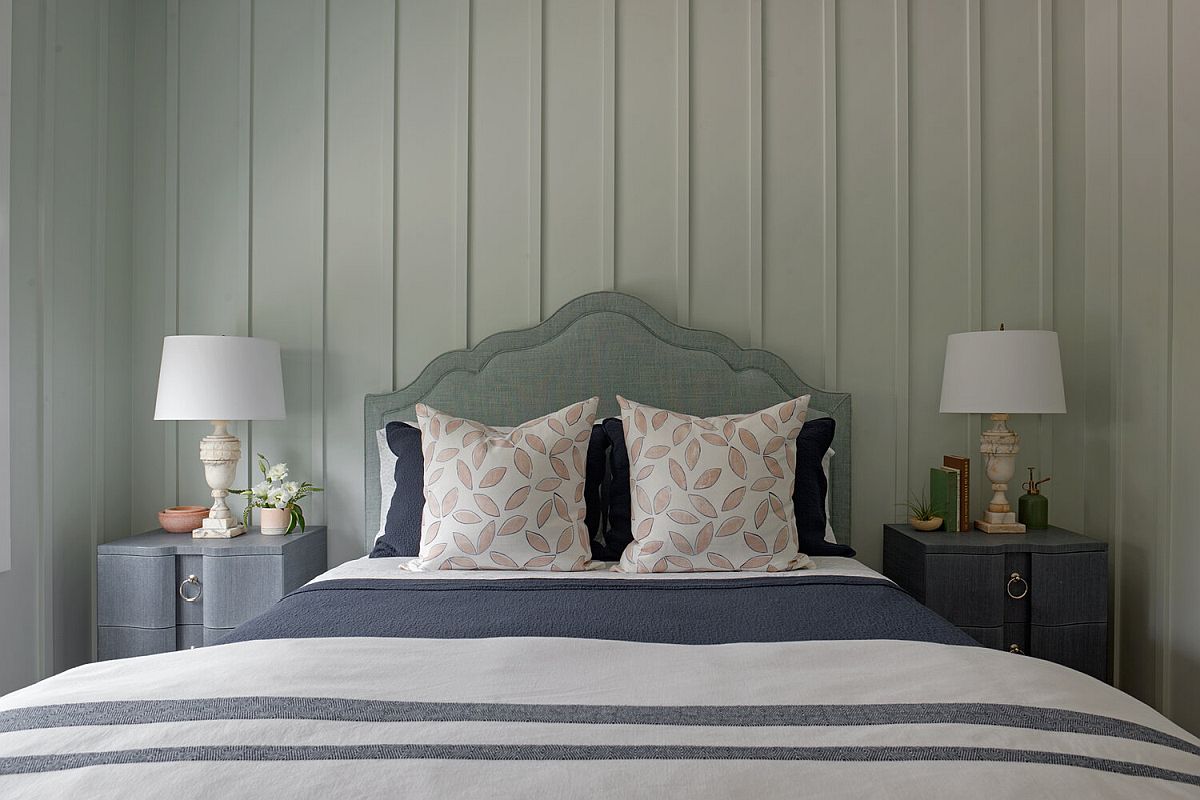 In the bedroom light blues and pastel greens turn the coastal theme into a more bohemian backdrop with simple nightstand and bedside tables bringing symmetry to the small bedrooms. A beach house that leaves you charmed!