There are plenty of ways to make the modern kitchen far more organized and efficient. You could remove unnecessary shelves and partitions, add in a smart modern island at its heart and even put in a breakfast bar to create a breezy social zone. But few things clear up a cluttered kitchen like a lovely pantry that helps tuck away all your supplies and a whole lot more. The idea of a pantry is nothing new in itself. But adding an industrial style pantry to the modern kitchen or dining area is a hot design trend that puts functionality ahead of form. The best modern industrial pantries combine efficiency with space-savvy goodness and do so without trying too hard.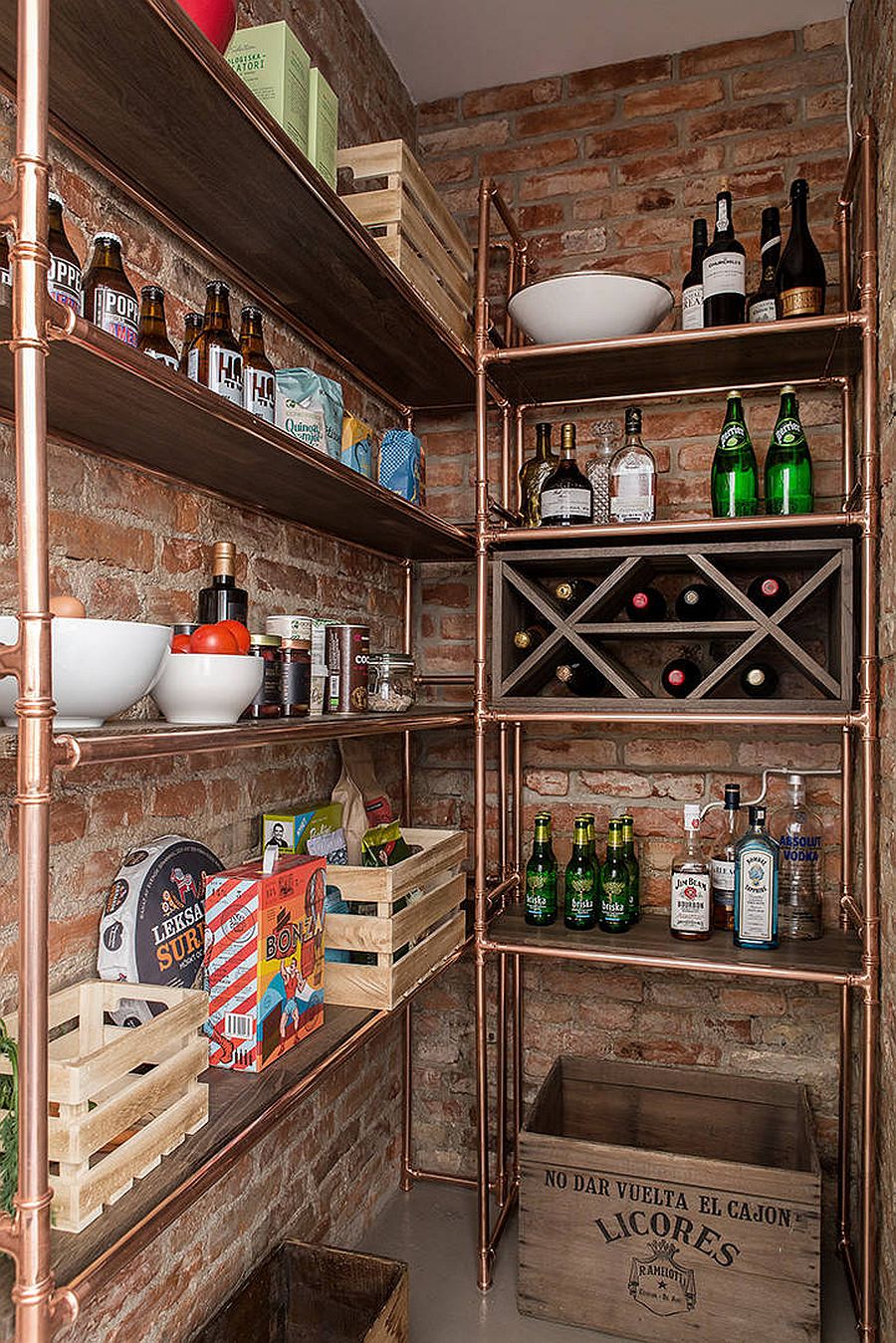 Industrial style pantries have a style that has evolved over time out of sheer necessity. They aim to maximize storage and shelf space while keeping the building costs down to an absolute minimum. This is why you will see a lot of metal, wood and other raw finishes in here and all them feel perfectly at home. Some adapt to the more modern trend with slim units that can be tucked away between conventional kitchen shelves while others feel far more extensive and expansive. This is a look at the best industrial style pantries out there –
Placing Functionality above Form
We already alluded to the fact that industrial pantry designs put functionality ahead of form and this allows you to make the most of limited space in small kitchens. The shelves are often simple, made out of wood and can be expanded or toned down depending on your necessity over time. This makes for an adaptable pantry in the kitchen or dining area that can be hidden behind anything from translucent glass doors to sliding barn style doors and a whole lot more. There are times when you can veer more towards modernity and pick modular cabinet units that slide in and out with ease and become a part of the kitchen setting itself.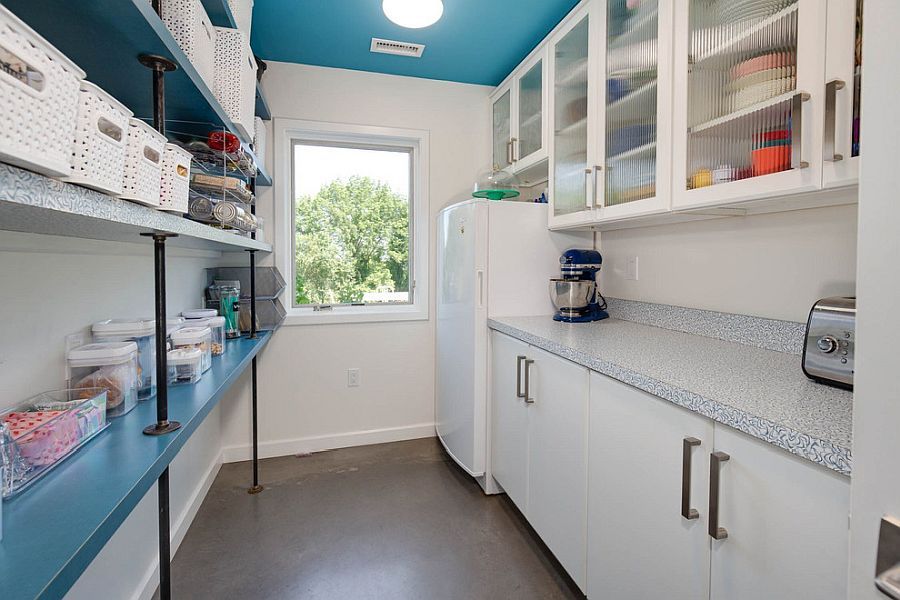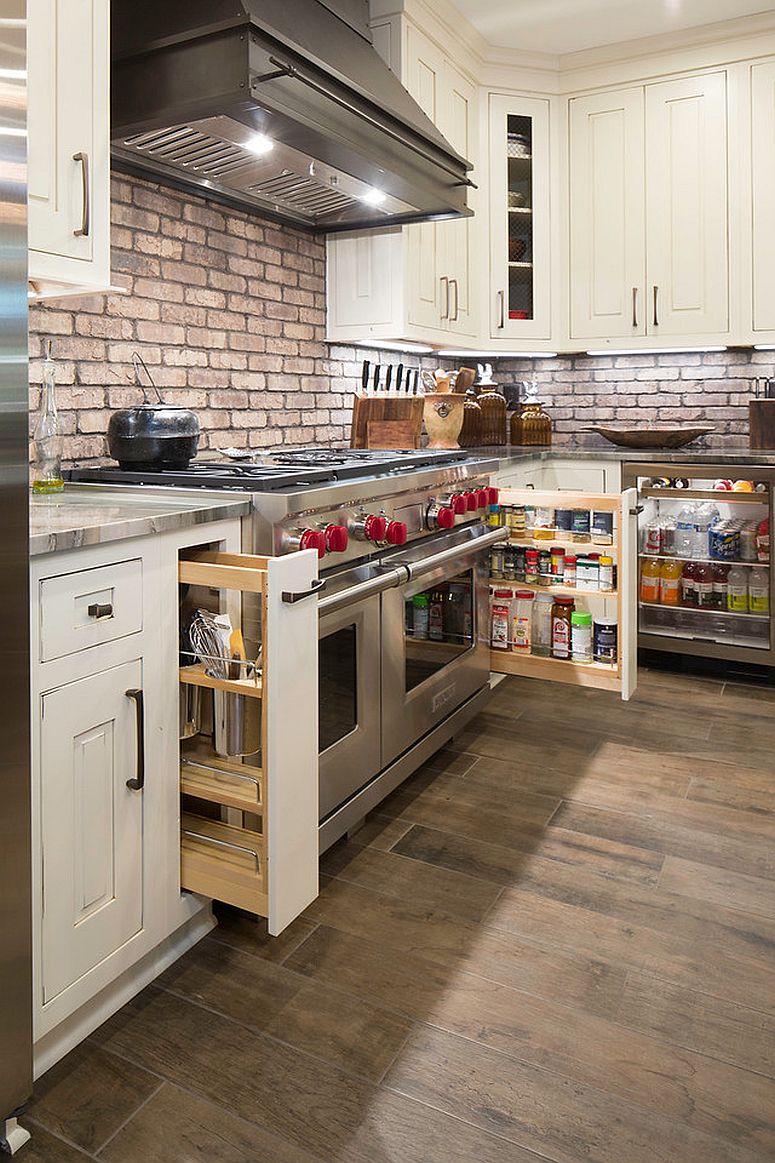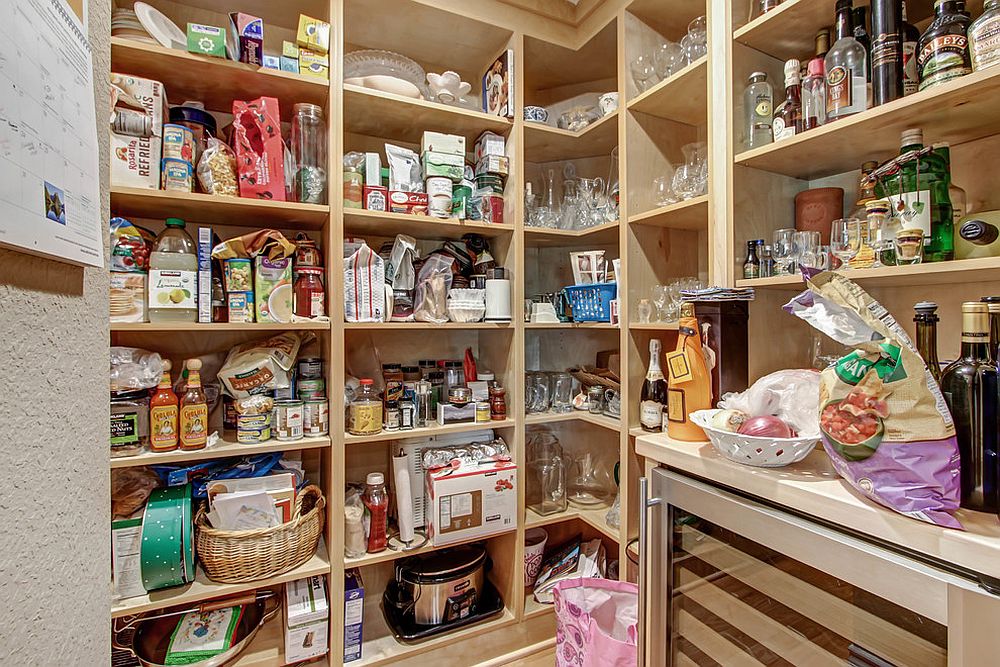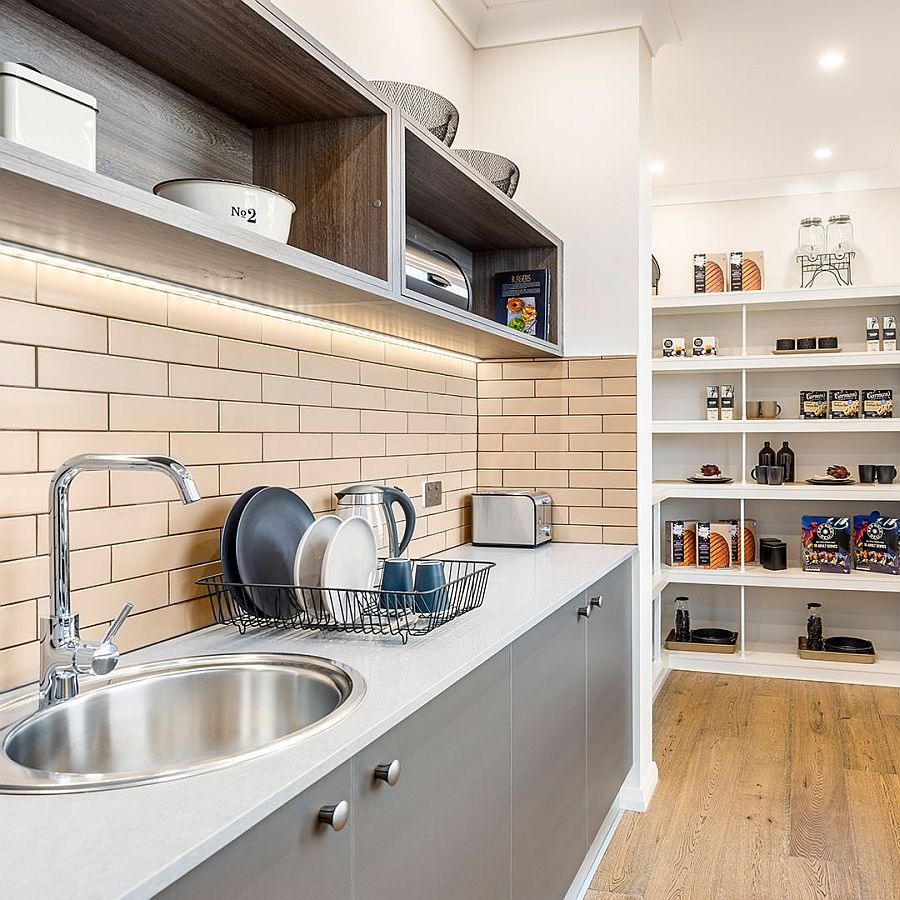 Finding Space Wherever Possible
One of the most under-utilized spaces in any home is the kitchen corner. It is a place that is left untouched and adding a pantry here is perfect way to tap into this forgotten area. Corner pantries need adaptable shelves and cabinets that go beyond your usual array of storage solutions and if you can squeeze in a lazy susan cabinet into the mix, then it becomes even better! A niche next to the kitchen, that cabinet collecting dust under the staircase or even an open area just between the kitchen and the dining area; pretty much anything and everything can be turned into a gorgeous pantry.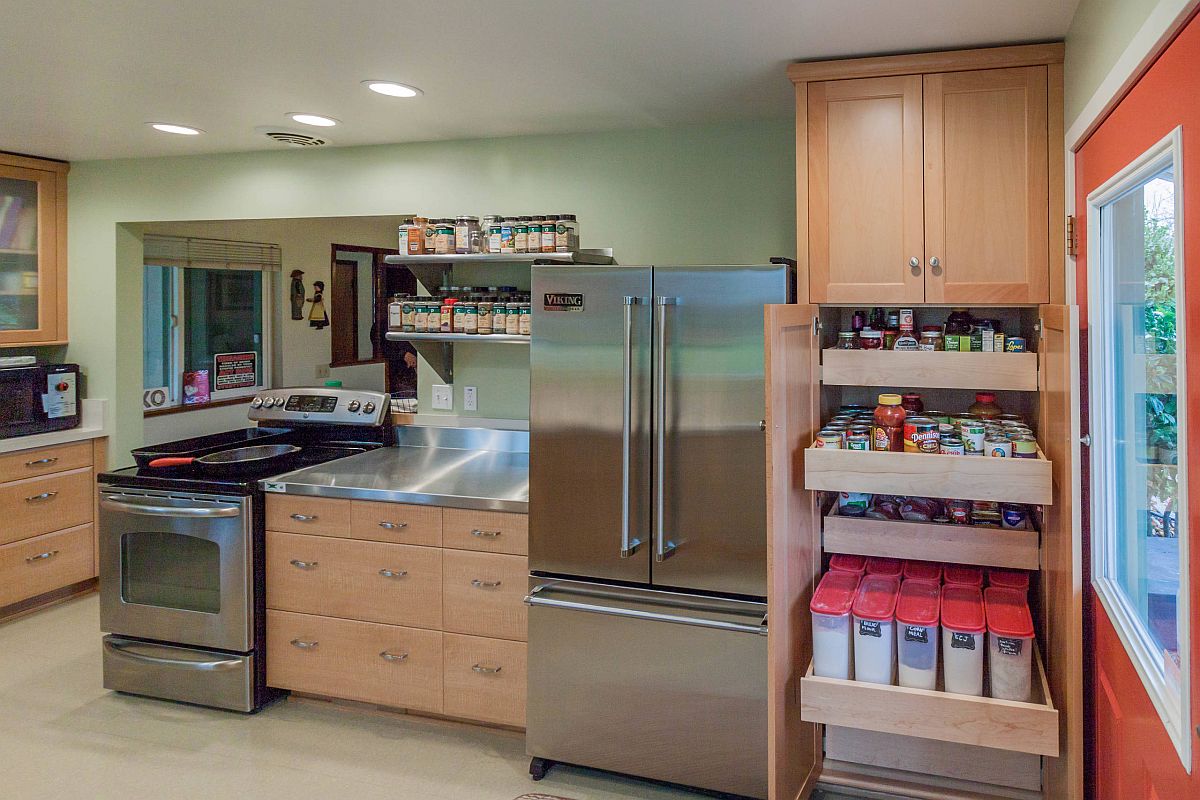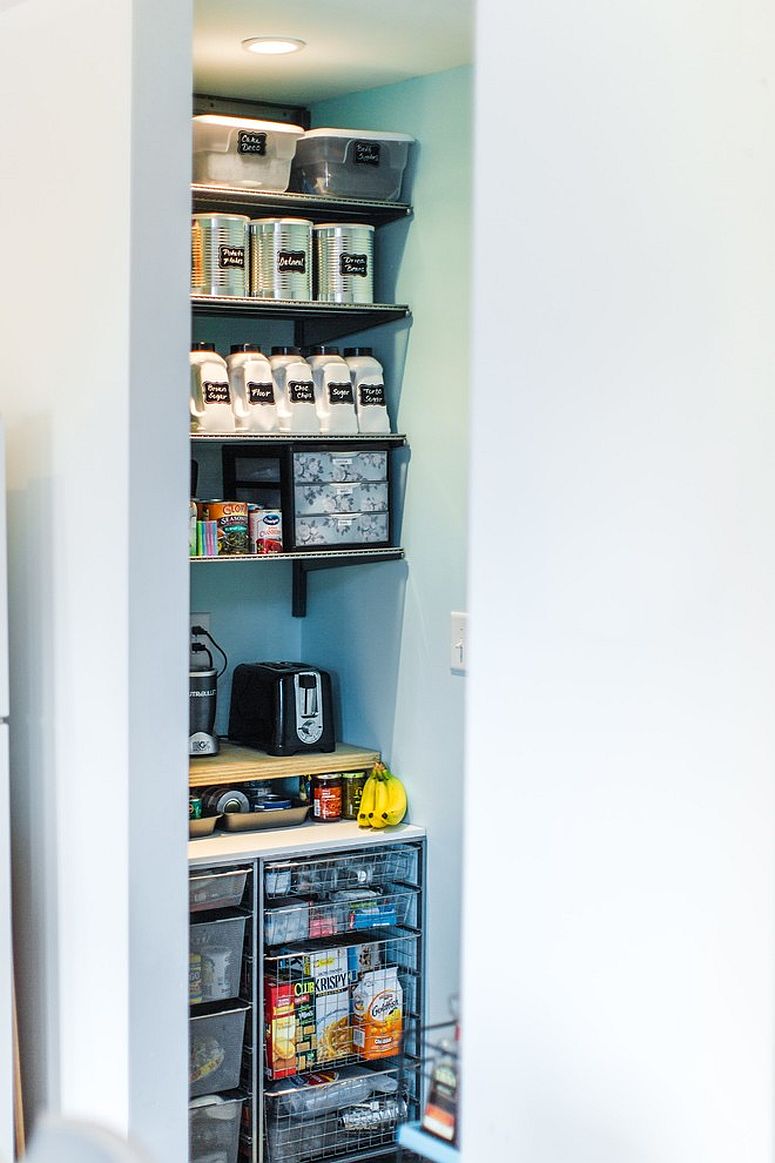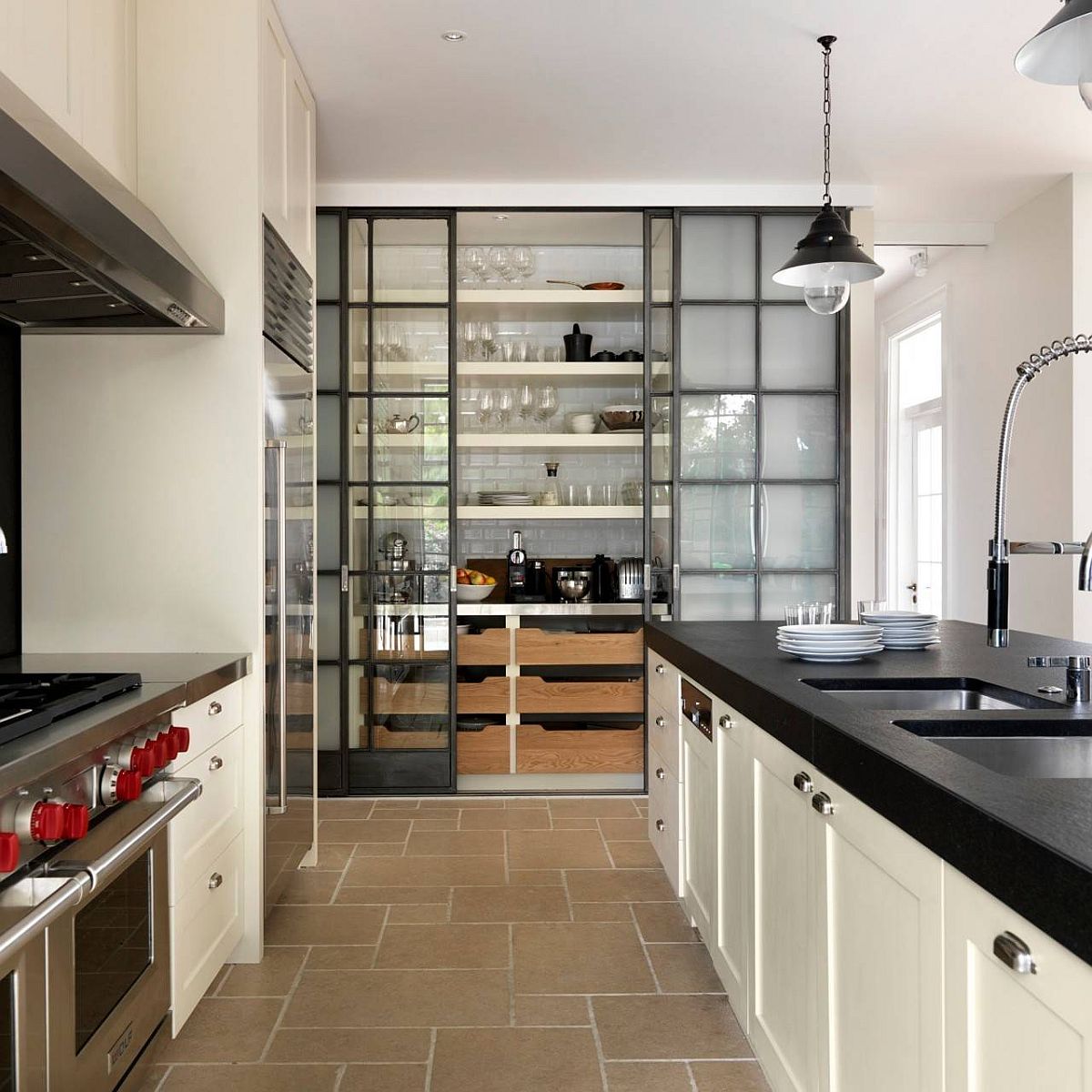 Create a Blend of Textures
The industrial style pantry is innately filled with textural contrast and you have a lovely blend of wood and metal in here at all times. For the modern-industrial kitchen, more polished surfaces can also be a part of the design. In the a contemporary kitchen with sleek, sparkling man-made finishes, the industrial pantry feel like a breath of fresh air and adds that 'something special'. Unassuming Edison bulb lighting and budget-friendly baskets can complete a space that is as beautiful as it is efficient.