Redecorating your home can be a taxing affair and demands both considerable time and resources. On the flipside, altering your interior ever so slightly every few months can give it a new, rejuvenated look. It also can help lift your sullen spirit and it gives us design aficionados something to look forward to. The best way around this conundrum is to change smaller pieces of the larger jigsaw that demand less effort and are easy on your pocket as well. Drapes definitely fit this billing! Curtains, sheers and lovely drapes can alter the ambiance of an interior dramatically and today we turn our attention to those in blue.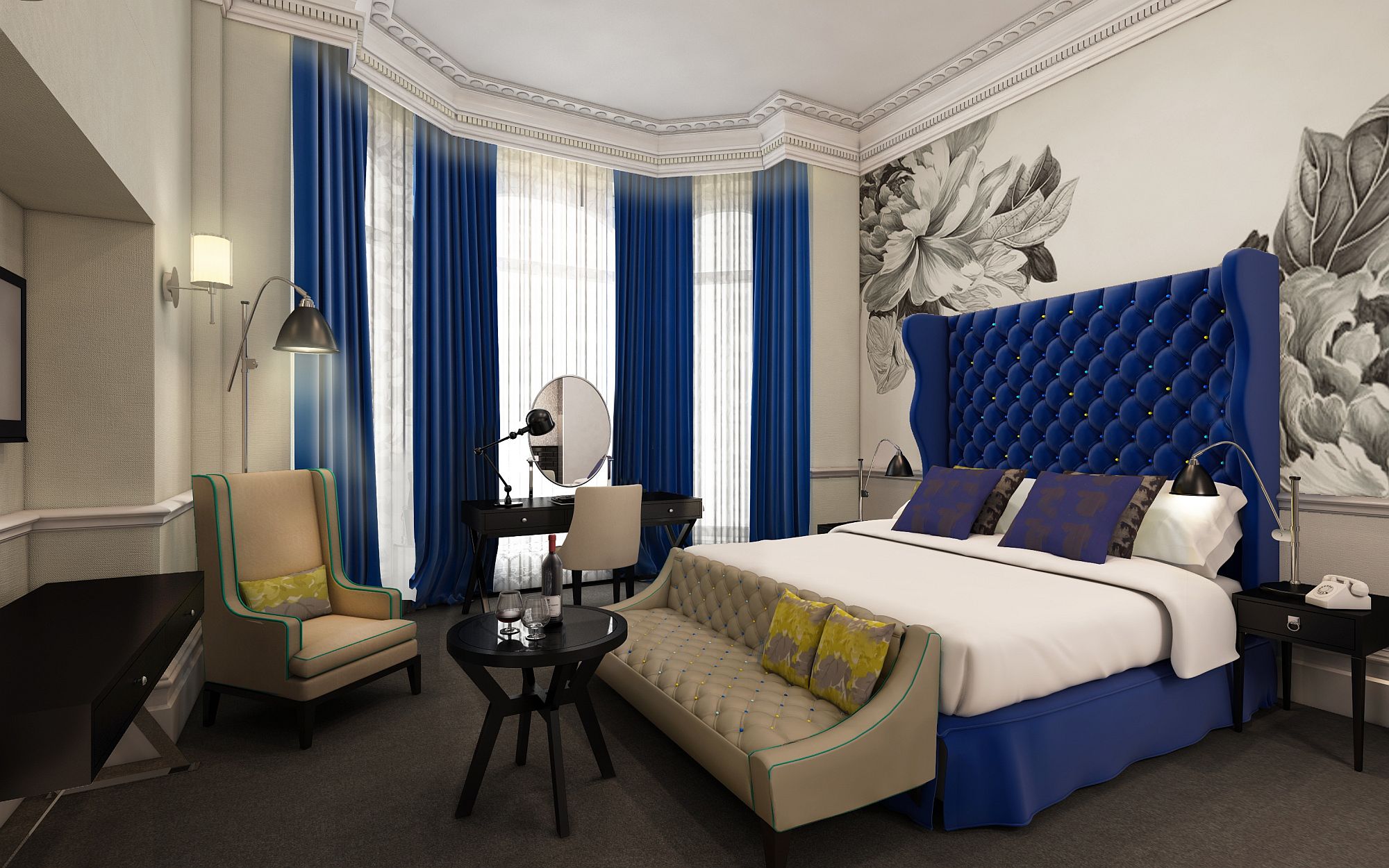 Blue drapes are both trendy and timeless. They fit in effortlessly with a variety of styles, themes and decorating schemes. Whether you love the polished, modern-minimal look or would love to give your living space a cool, beach style makeover; it is gorgeous blue drapes that come to the rescue. The many shades and tints of blue add to the wide range of choices on offer. Today's collection of interiors focuses largely on drapes and curtains in solid blue hue. For now, we have stayed away from flowery pattern. (something for another day) So enjoy these uplifting blues –
For the Spacious Living Room
The blue and white color palette for the living room is a classic that never fails. It is incredibly versatile and by simply altering the accessories and decorative pieces in the room, you can switch between modern, beach style, coastal, shabby and chic and even eclectic styles. And that is just to name a few! By keeping the living room largely neutral and using drapes to usher in a flood of blue, you give yourself an easy escape route that lets you change the second color in the room with ease. As years wane on, a simple move away from the blue curtains to another trendy hue instantly varies the visual appeal of the room.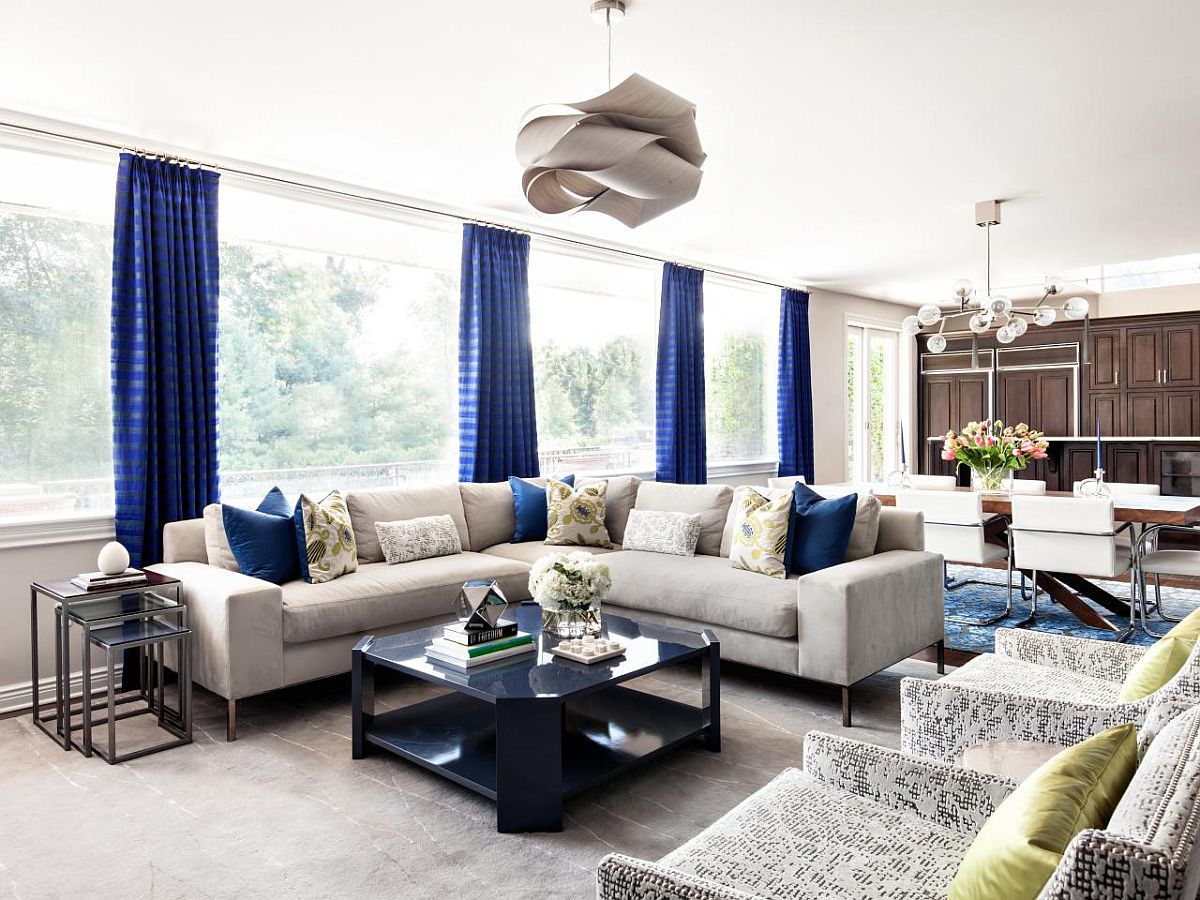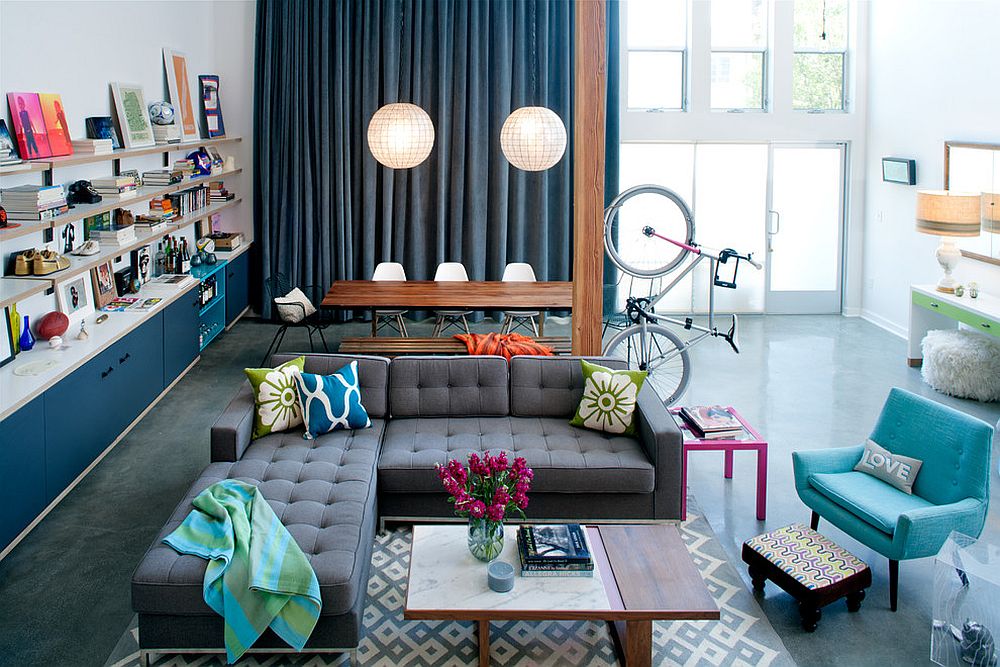 Large, light-filled living rooms in white, gray or brown coupled with gorgeous, dark blue drapes are an undoubted hit. You can even couple heavier blue drapes with light, white sheers, giving you additional functional and aesthetic perks. This combination serves you well with changing seasons and gives greater flexibility as you switch between basking in warm sunlight in winters to keeping the sunlight out in hotter months.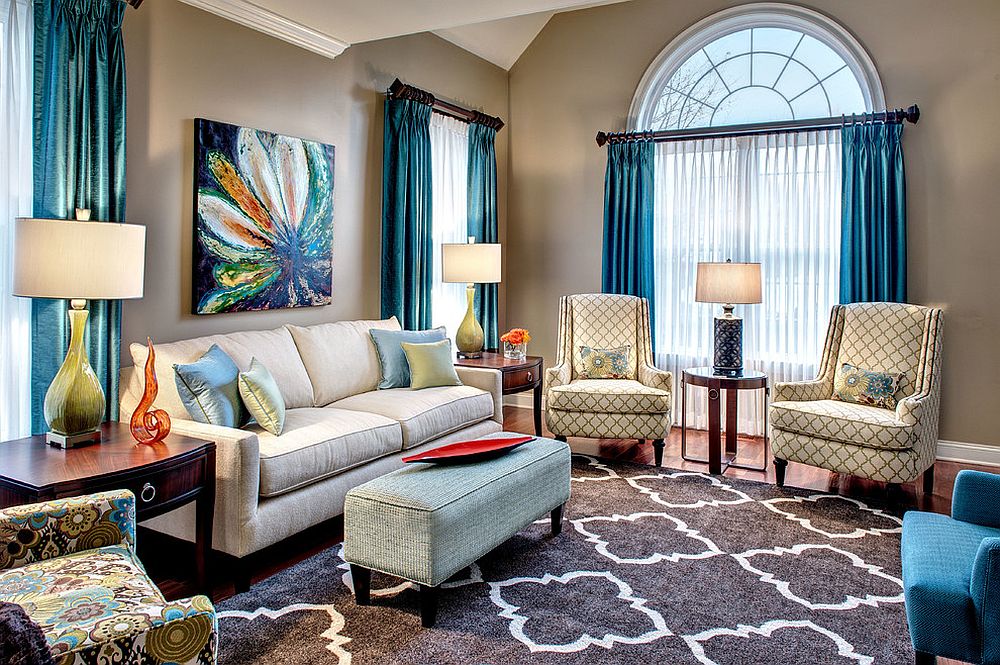 Simply Dashing: Dark Blue Drapes!
We love the sight of solid, dark blue drapes at their flamboyant best! They usher in a sense of sophistication and timeless elegance into a living room or bedroom without going overboard. Unlike other colors, the overload of blue still feels pleasant… urbane even. Once again, it is white and lighter tones of gray that play the supporting cast here. But those really looking to turn up the 'blue heat' can consider an all-blue look for the bedroom like the one below, It sure looks awesome!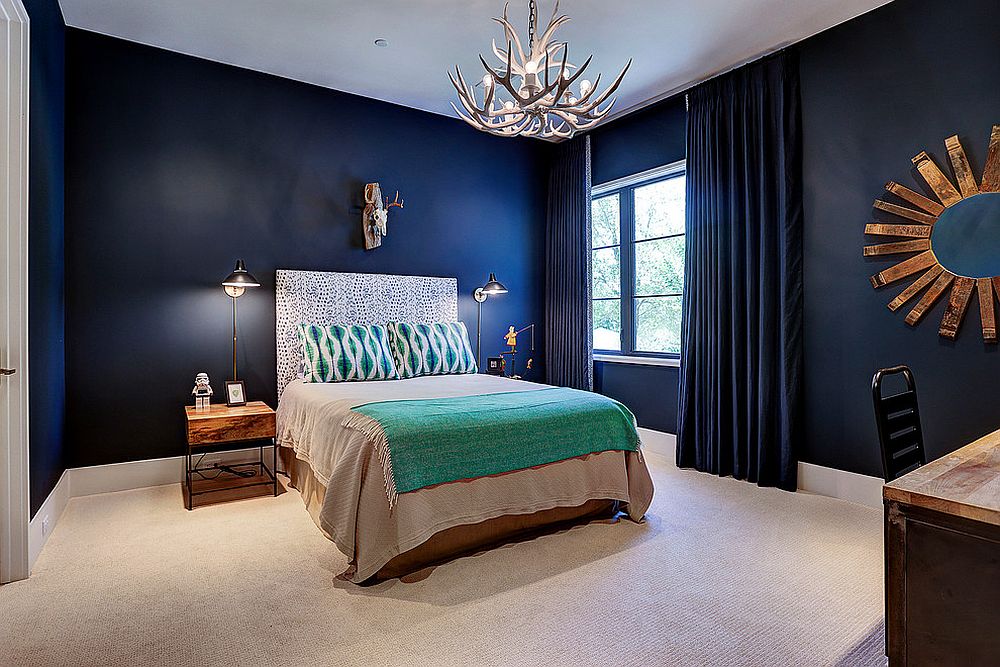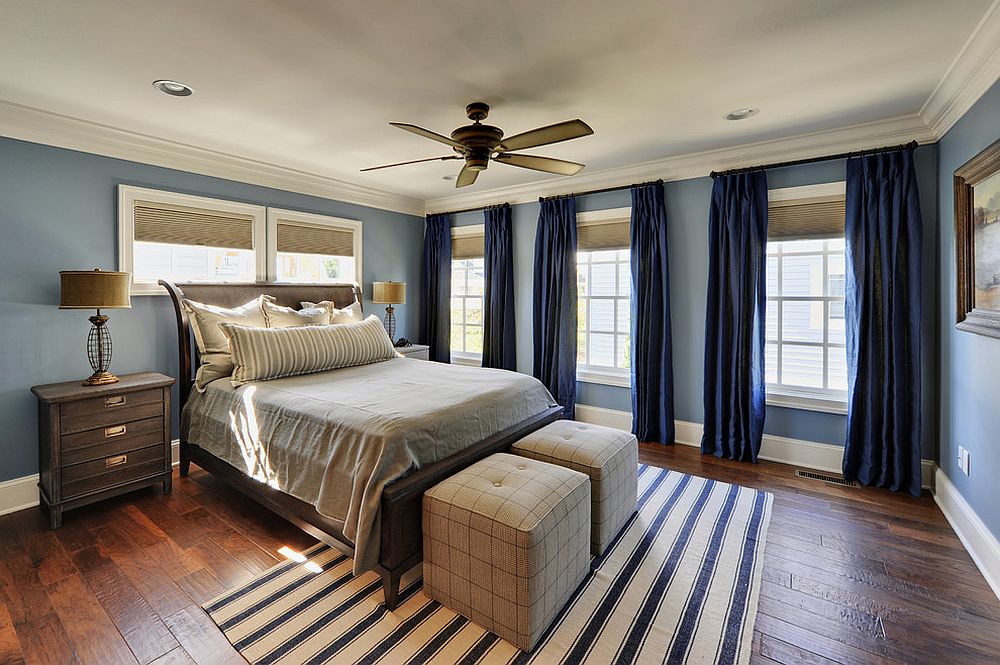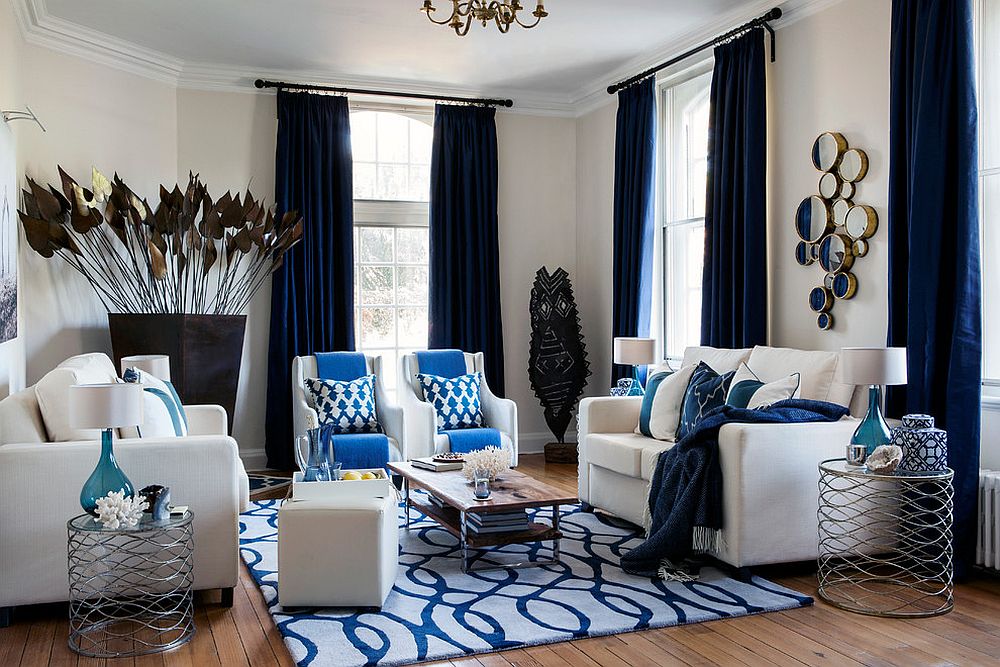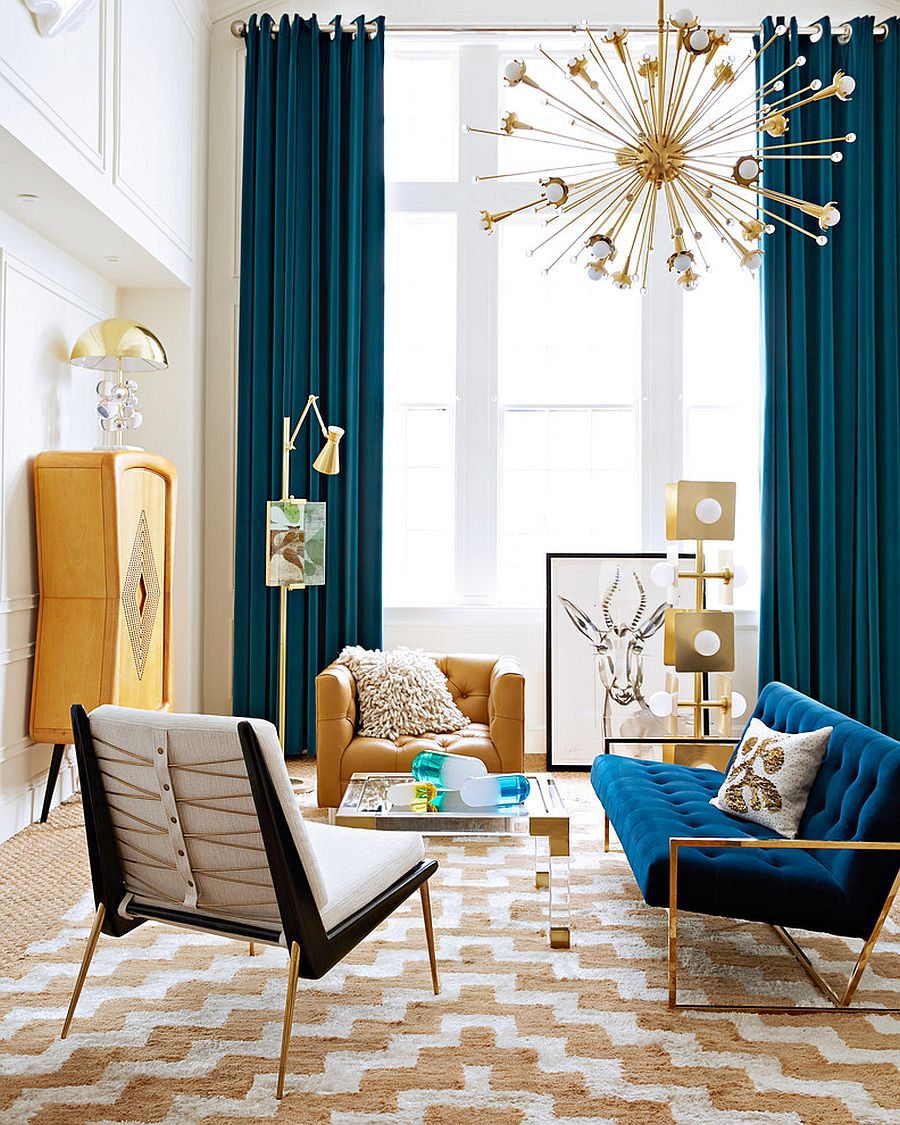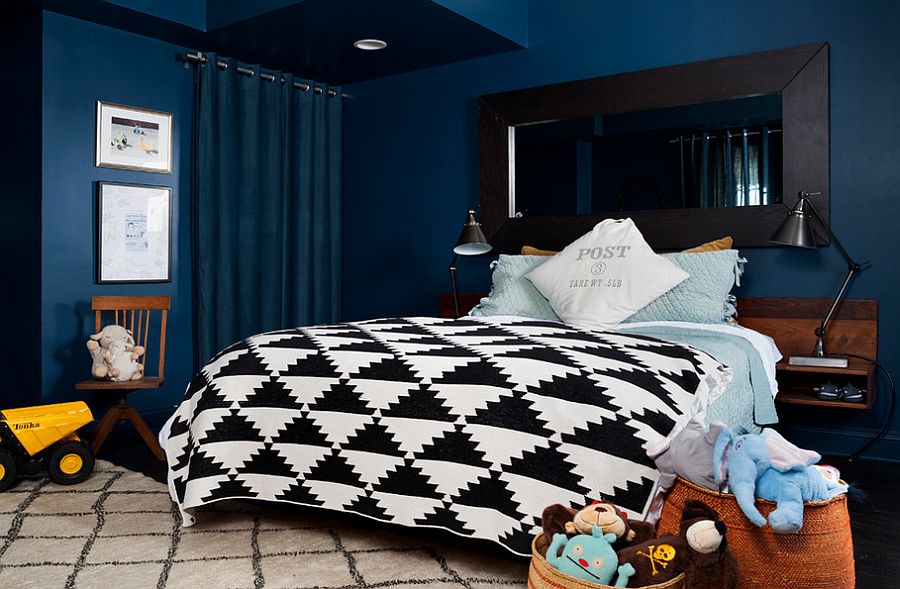 On a Lighter Note…
While we have focused largely drapes in dark blue, those in lighters shades of the color seem equally impressive in eclectic and shabby chic setting. In a modern space where the backdrop is already white, curtains in light blue might feel a touch too whimsical. Looking for something even more unique? Then you might want to consider the shaded brilliance of ombre drapes.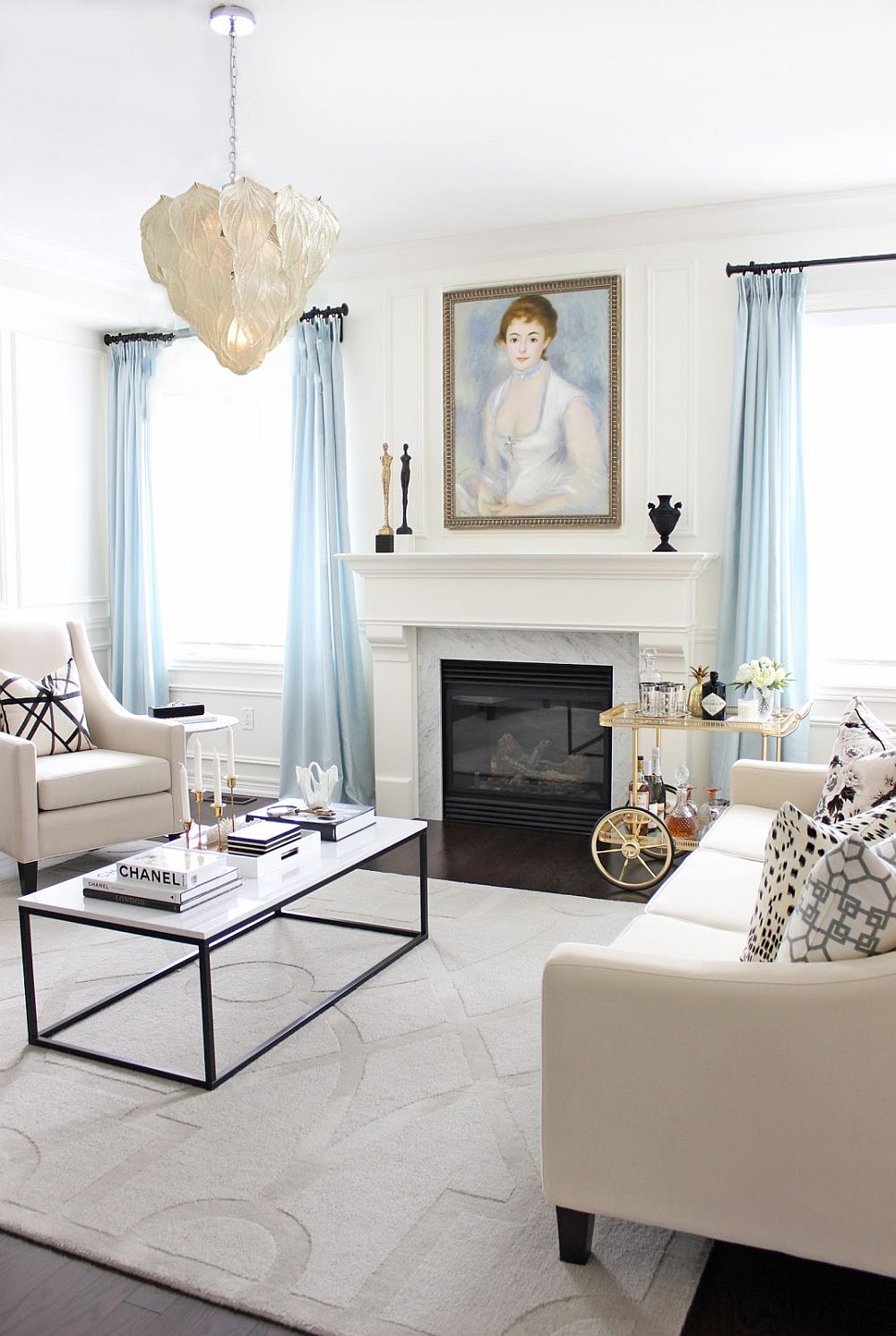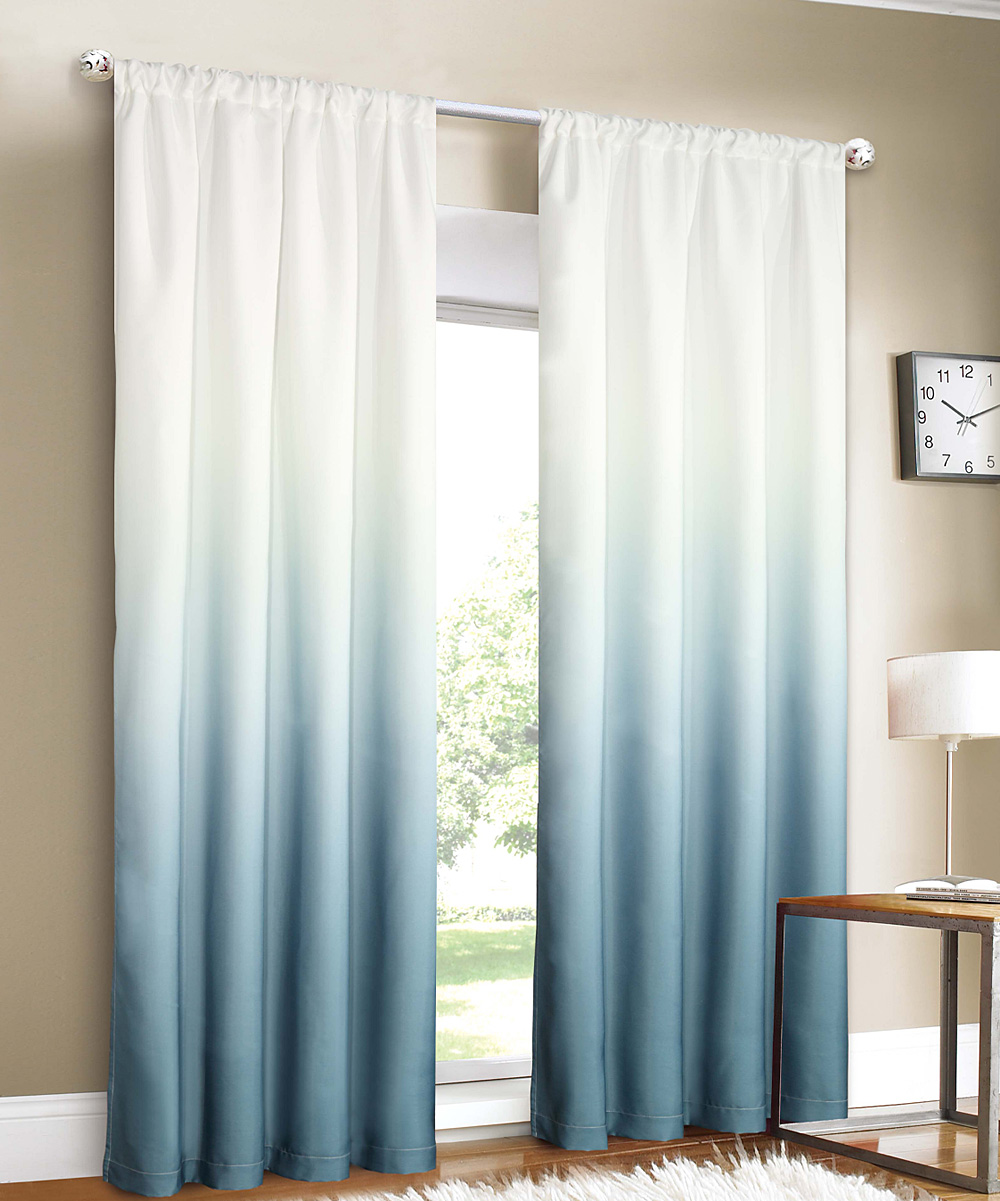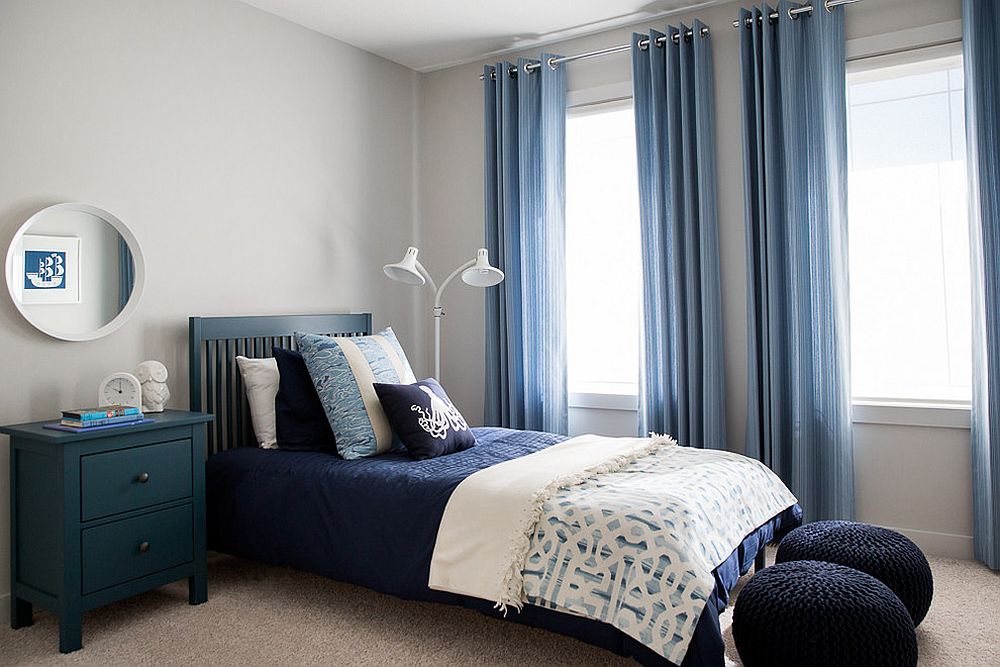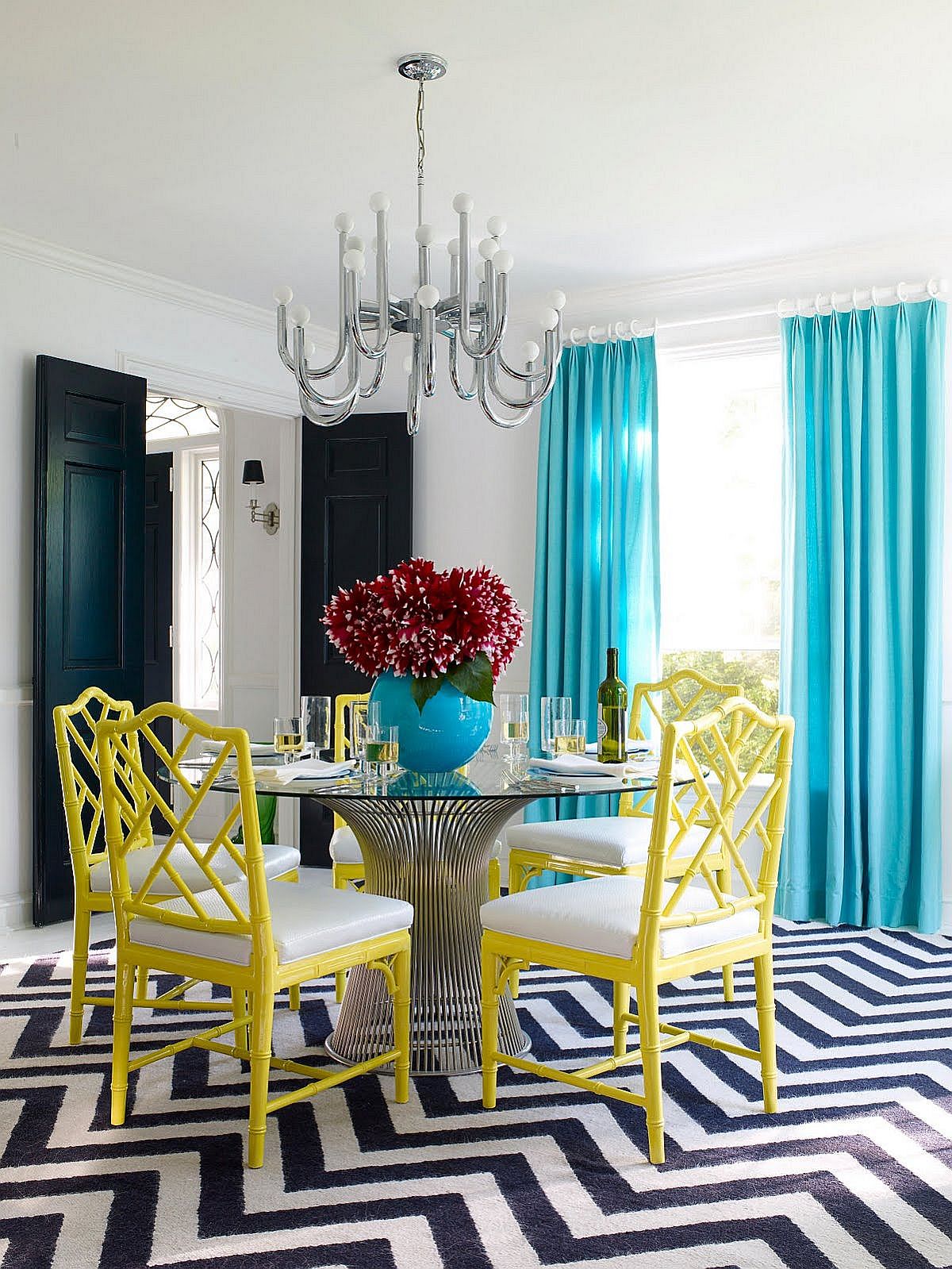 A Blue Feast!
The blue dining room is a perennial favorite among homeowners. Blue is clearly a hot favorite here as it can also be used in the open plan living and kitchen next to the dining. Once again, drapes in blue ensure you switch between a light-filled and white backdrop to one in fabulous blue with ease. As an added bonus, a smart flower vase in blue, or even a sparkling chandelier that matches with the hue of the drapes in backdrop can give the space an even more curated feel.