As with any other room of your home, designing a stylish and eye-catching bathroom requires careful planning and attention to the tint details that go on to make a big difference. A vanity plays a big part in shaping this ambiance and choosing the right vanity is as much about color and finish as it is about size and style. While a bathroom vanity in white or wood seem like the 'safe choice', something much darker can make a bigger visual impact in your polished, contemporary bathroom. With spa-inspired bathrooms and those in neutral hues currently dominating the trends chart, a black vanity makes plenty of decorating sense.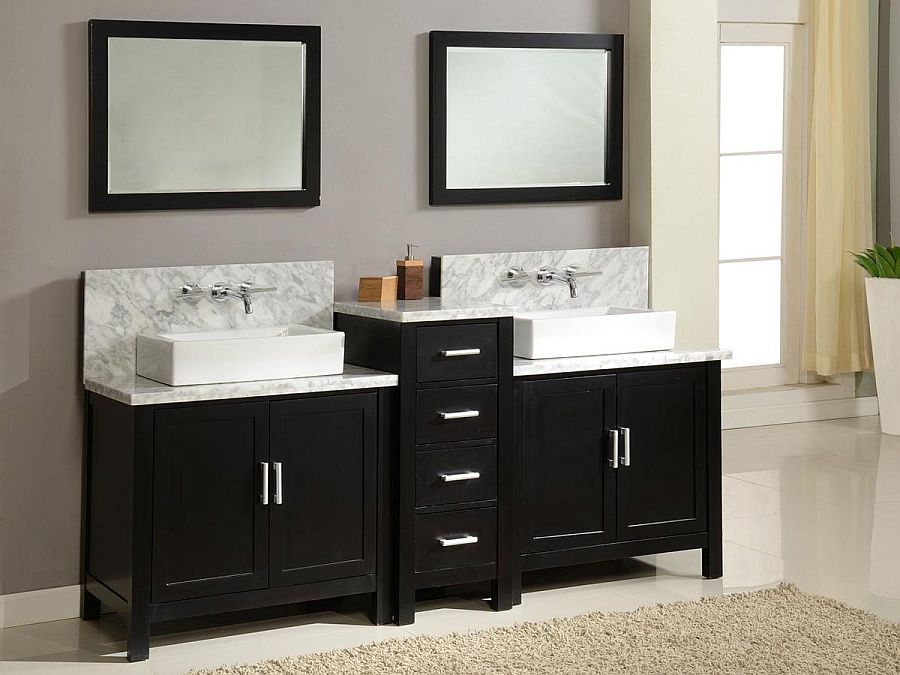 Since many among us strictly stay away from black, the idea of adding a black vanity to the bathroom might feel a touch shocking to begin with. But black is the perfect color for a bathroom that is already filled with plenty of white, gray and other neutral hues. A beautiful black vanity anchors the breezy bathroom and gives it a focal point you simply cannot take your eyes off! Striking, versatile and often sensational, here are 20 bathrooms that showcase the beauty of the black vanity –
Black Vanity and Bathroom Style
The perception that black vanities work in only polished, modern bathrooms is just a misconception that is being fanned by those picture-perfect bathrooms on catalogs and décor magazines. The black vanity can easily fit into any style that you already have going in the bathroom. It all depends on the material that you choose and the finish. A vanity in polished stone or with man-made finishes obviously looks great in the minimal, contemporary and transitional bathroom. One the other hand, a dark wooden vanity with a distressed finish is perfect for traditional, shabby chic, eclectic and rustic spaces.
RELATED: Dark Indulgence: 18 Black Bathtubs for a Stylish, Dashing Bathroom!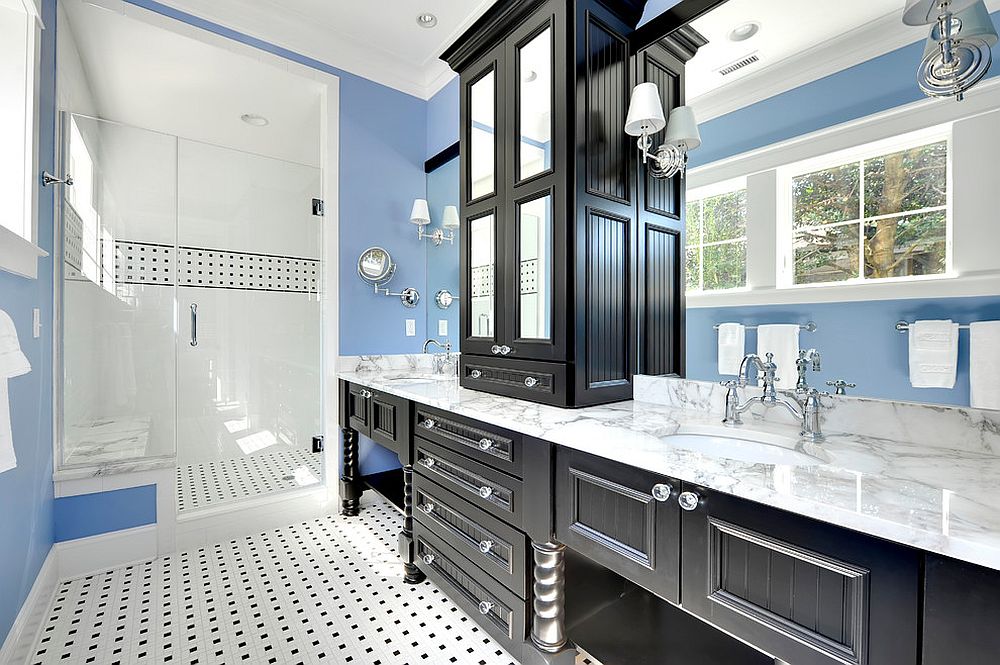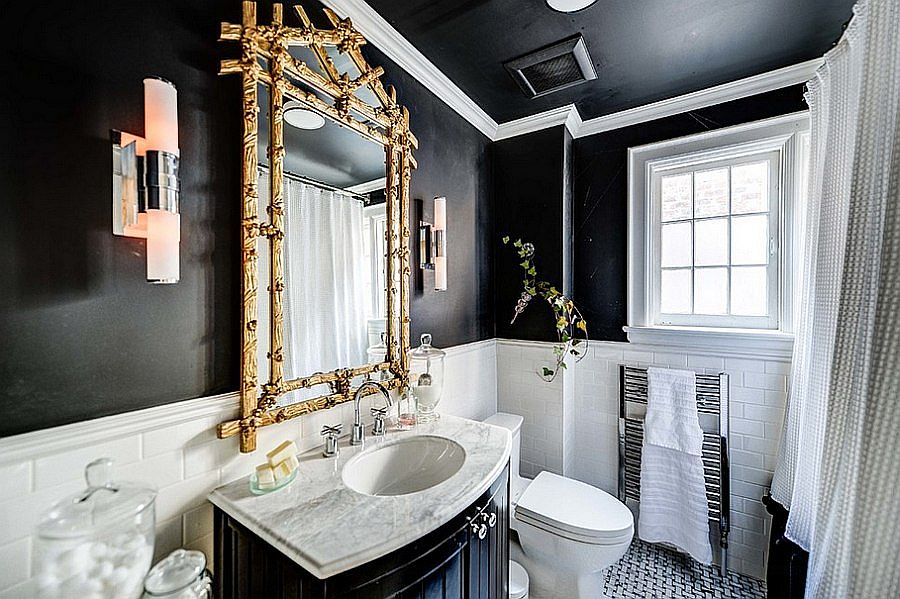 Even in light-filled, beach styles bathrooms that are usually draped in white and blue, the black vanity seems to fit in effortlessly. It brings a completely different aesthetic to the coastal style bathroom and sets it apart from the more mundane designs. The ornate and slim table in black that serves as a gorgeous vanity is a perennial winner in the retro and art deco style bathrooms with a modern touch.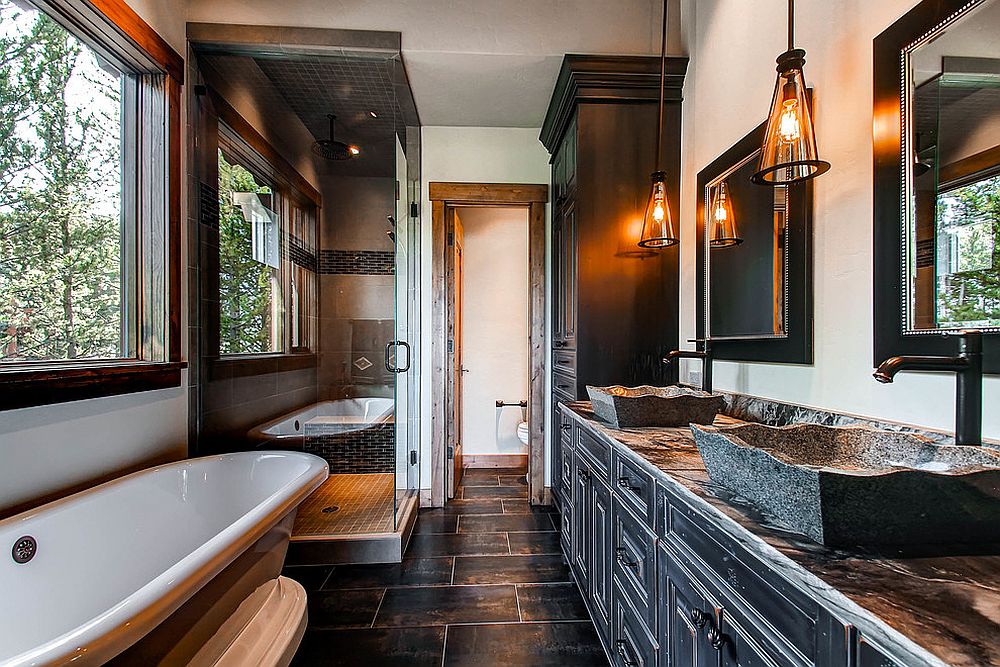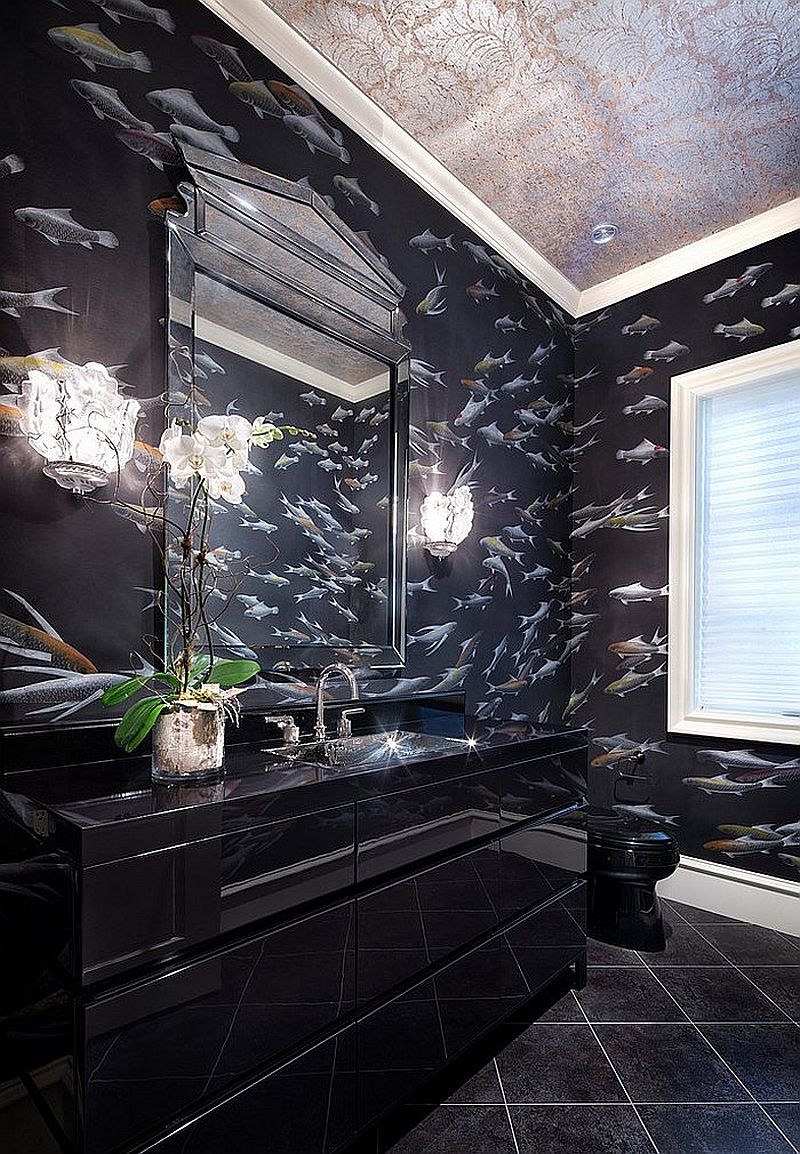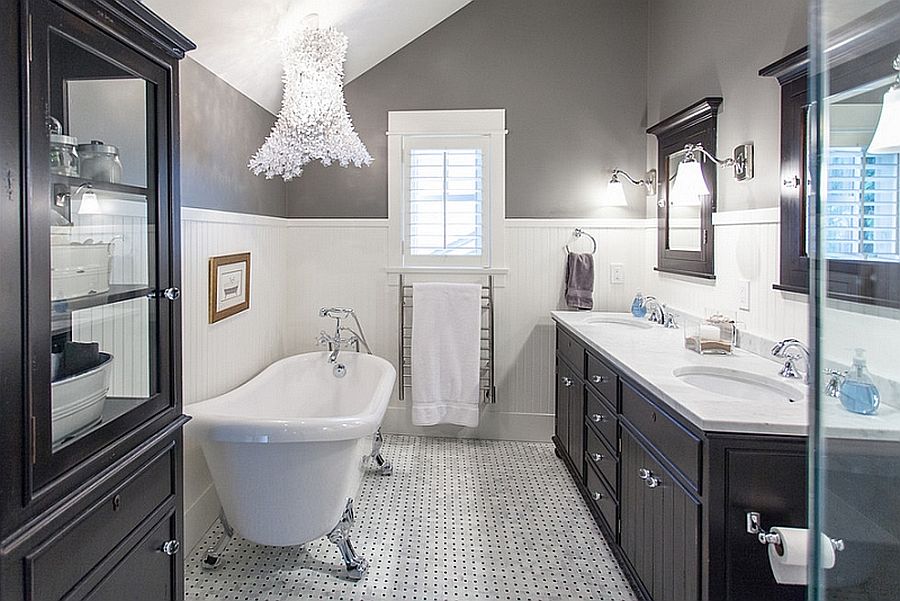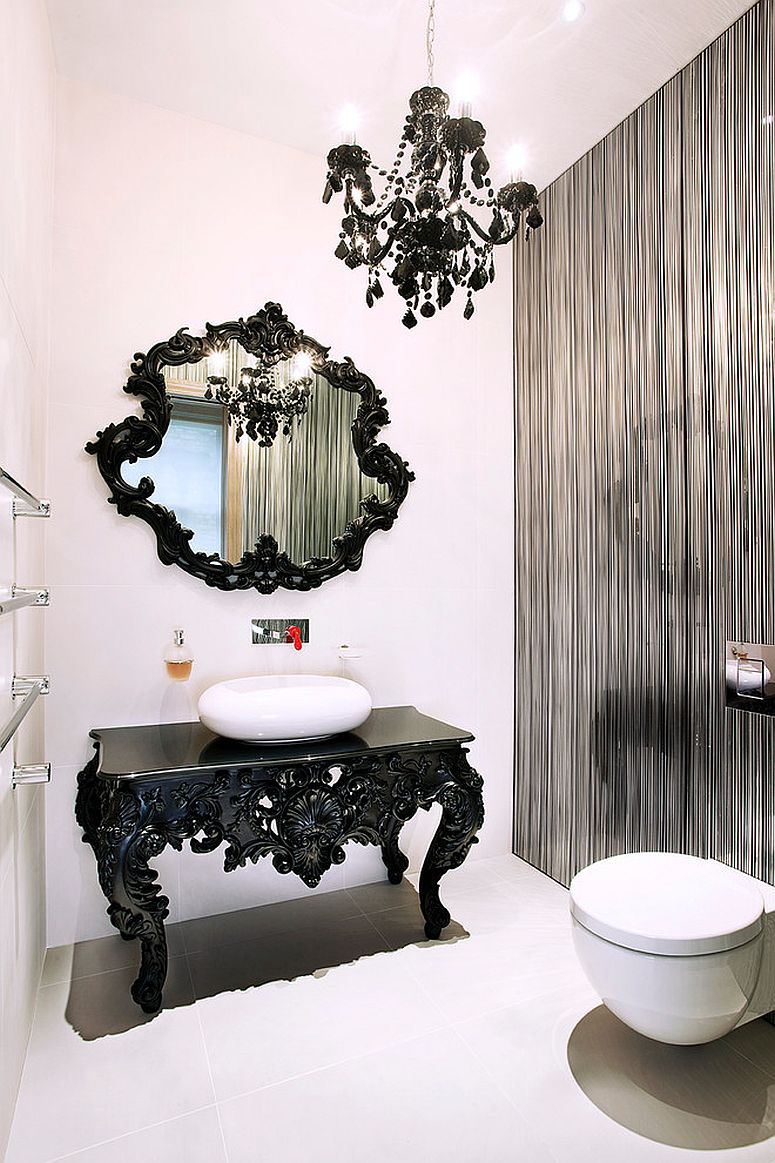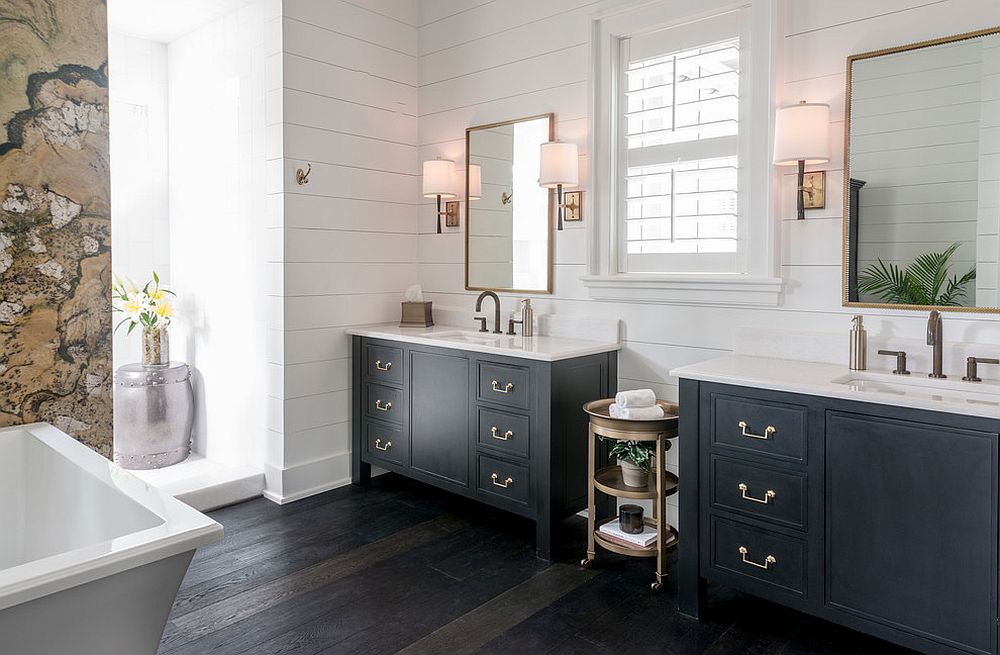 Finish and Placement
We already talked about how the material you choose for the black vanity can define the style of your bathroom. Take this a step further by carefully selecting the finish of the vanity and the fixtures and accessories around it. Beyond the glossy lacquered and matte finishes, think of the material used for vanity handles, sink, countertop and the bathroom fixtures. A dark vanity with white marble countertop is a hot favorite among homeowners and those who love warm metallic glint can throw in brass handles and bathroom fitting. If you prefer cooler metallics, then chrome handles and fittings are the way to go.
RELATED: 22 Bathroom Vanity Lighting Ideas to Brighten Up Your Mornings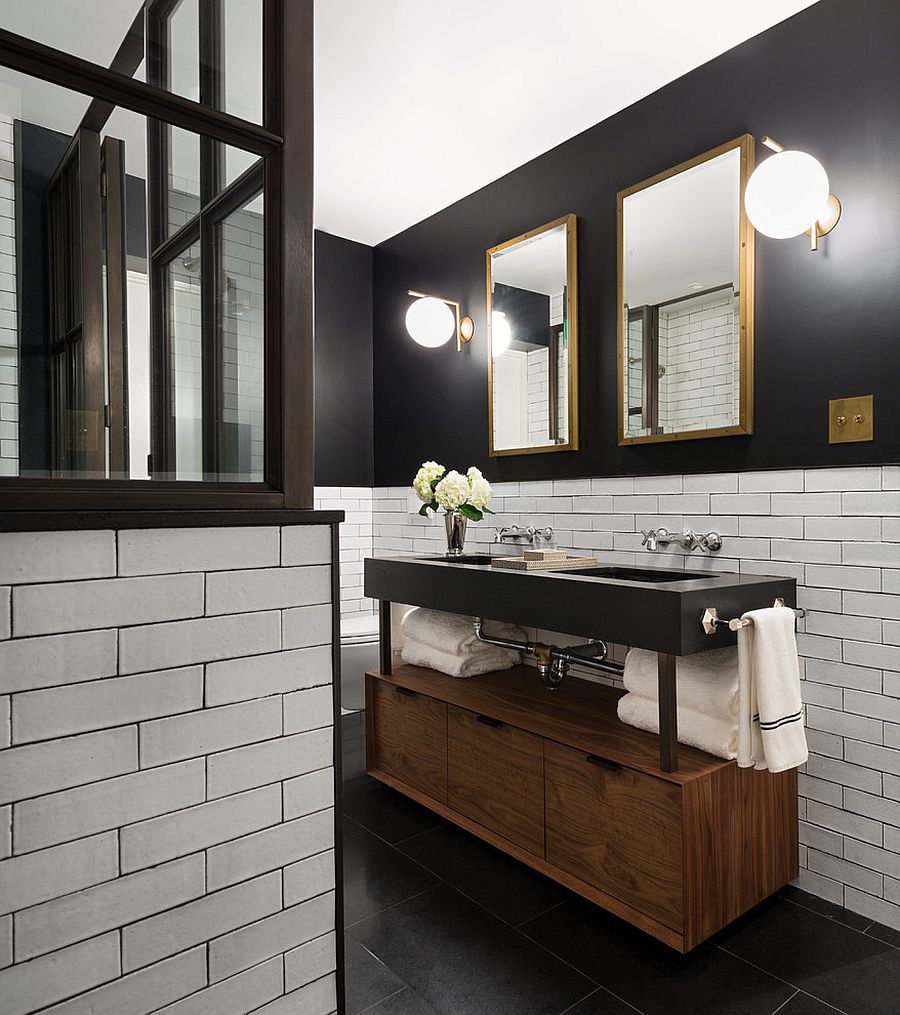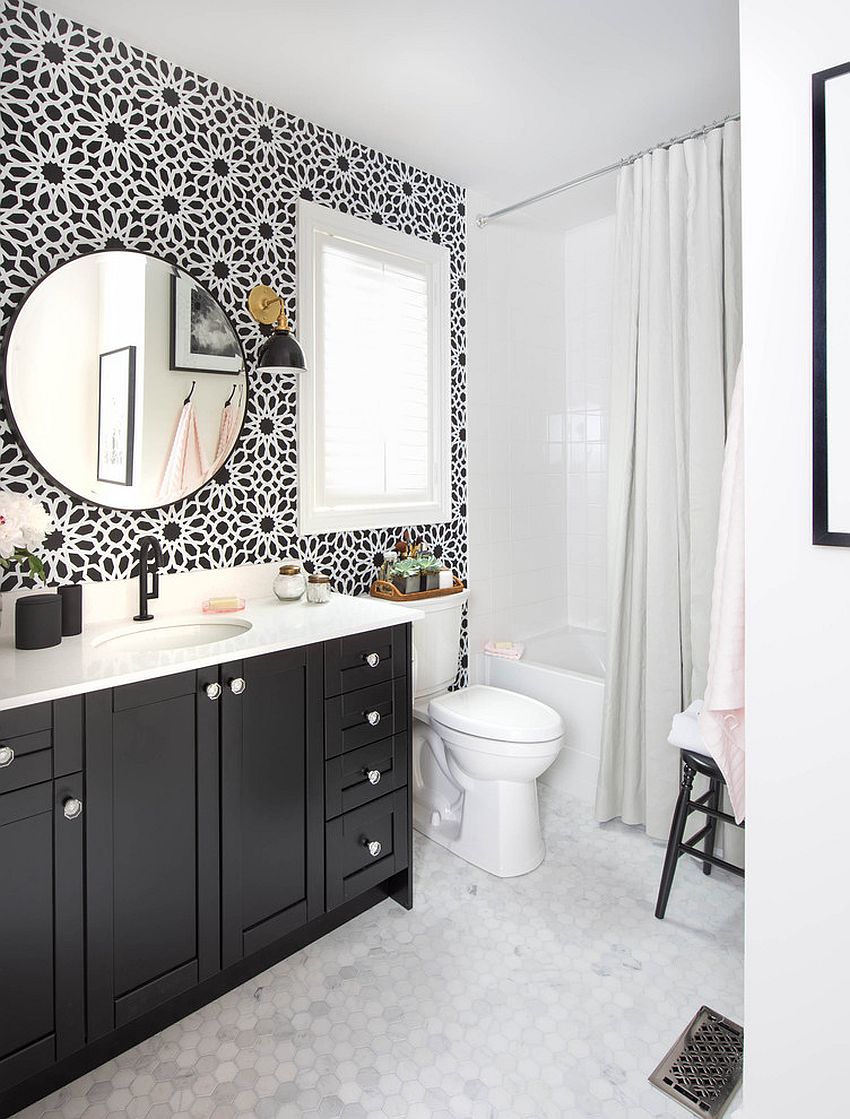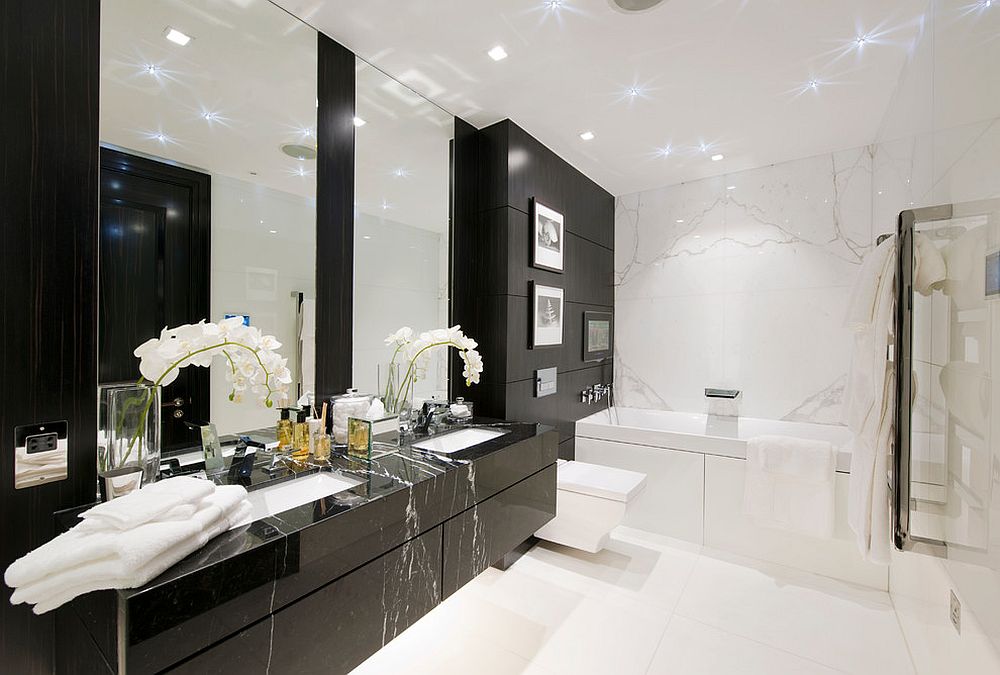 Consider where you want to place your black bathroom vanity to create the biggest visual impact. This is where you need to find balance between practicality and form and sometimes sacrificing a few inches of precious space can give you big aesthetic perks. Repeating the hue of the black vanity in the bathrooms also helps in creating a more elegant and curated space.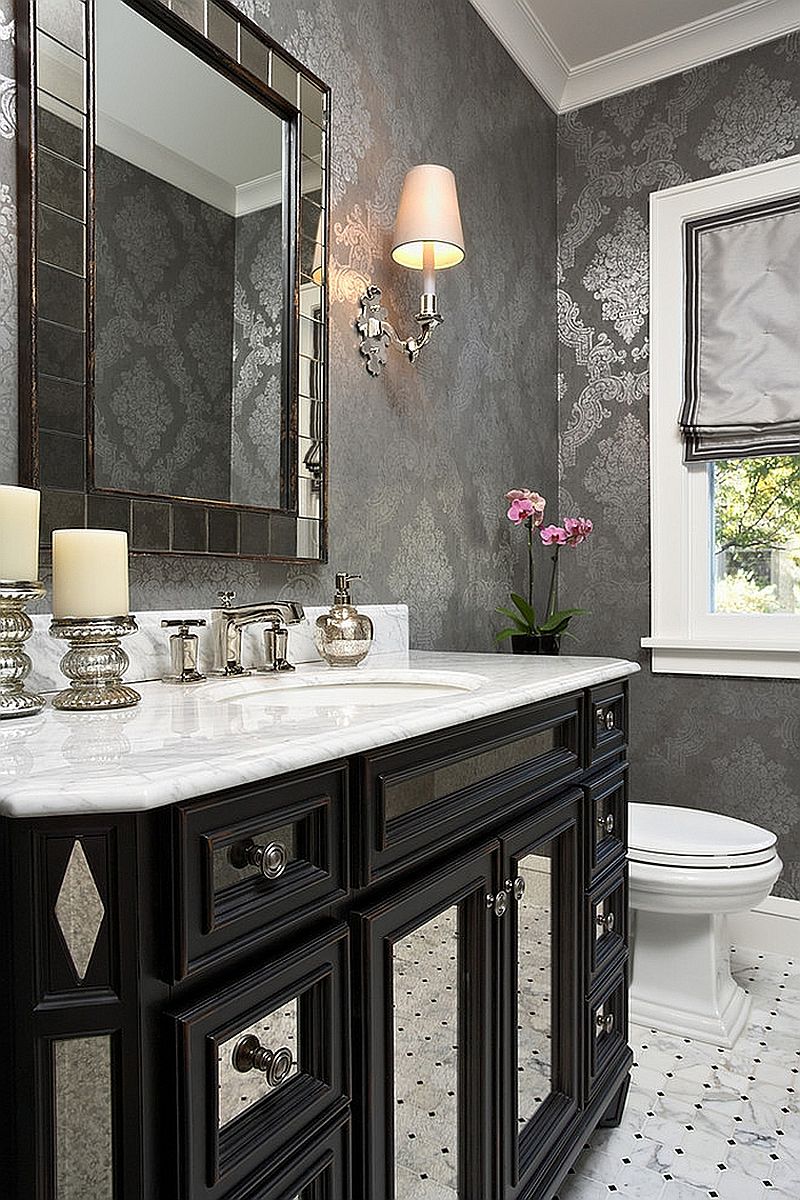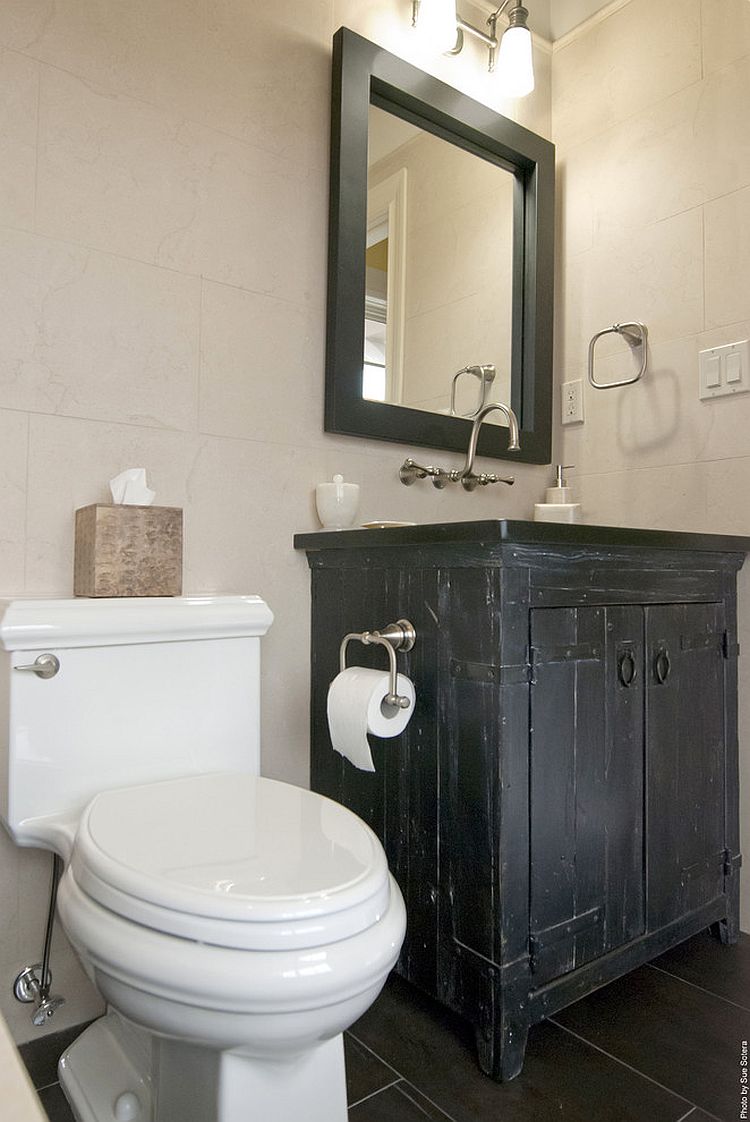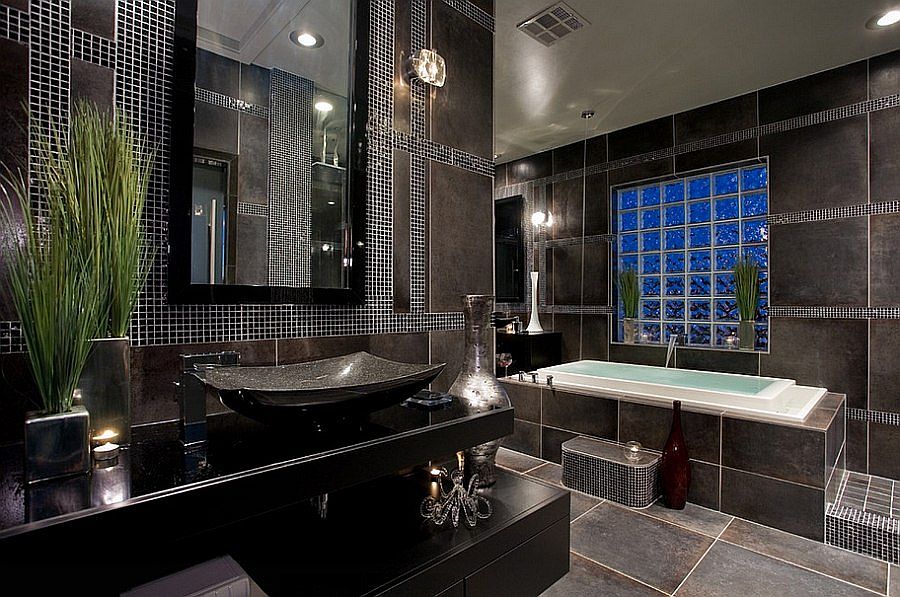 Storage and Display
Modern floating vanities have brought with them a whole array of exciting storage and display options that were previously unavailable to homeowners. Now you can choose a lovely vanity in black that also offers plenty of cabinet space and also a few open shelves for the neatly folded towels in white! Again, the black backdrop of the vanity gives you an entirely new range of decorating options that you never had with a white or wooden bathroom vanity. Enjoy this decorating freedom and try out colors like red and orange as you turn the bathroom vanity into a showstopper!
RELATED: A Natural Treat: Live-Edge Vanity Top Redefines Modern Bathrooms