Every room needs a hint of black to truly elevate its style, anchor it and at times give it that cutting edge that other colors simply cannot deliver. Considering the amount of white and light grays that designers use in contemporary living rooms, black almost seems like an absolute must. And if you are wondering how you can add black to your own living room without completely committing to the color, then few options are as alluring as the coffee table!
A black coffee table can be many things – a showstopper that turns heads, a versatile décor piece that holds together an eclectic blend of vivacious colors, or even a minimalist masterpiece!
Working with a black coffee table can be exciting, and when done right it can both blend into the backdrop and stand out visually at the same time. It is an addition that is never out of style, and today we have 23 gorgeous inspirations to go along with a few helpful tips that will hopefully make the process of embracing the dark coffee table all the more easy.
A Stunning Focal Point
A black coffee table inevitably ends up becoming the focal point of the living room unless there is plenty of bold color to surround it. This is an approach that lets you highlight your unique coffee table and also anchors the large living room elegantly while allowing you to work with lighter hues elsewhere. You need not always opt to create a strong contrast to achieve this, and it is best to repeat black elsewhere in the room for a more curated vibe.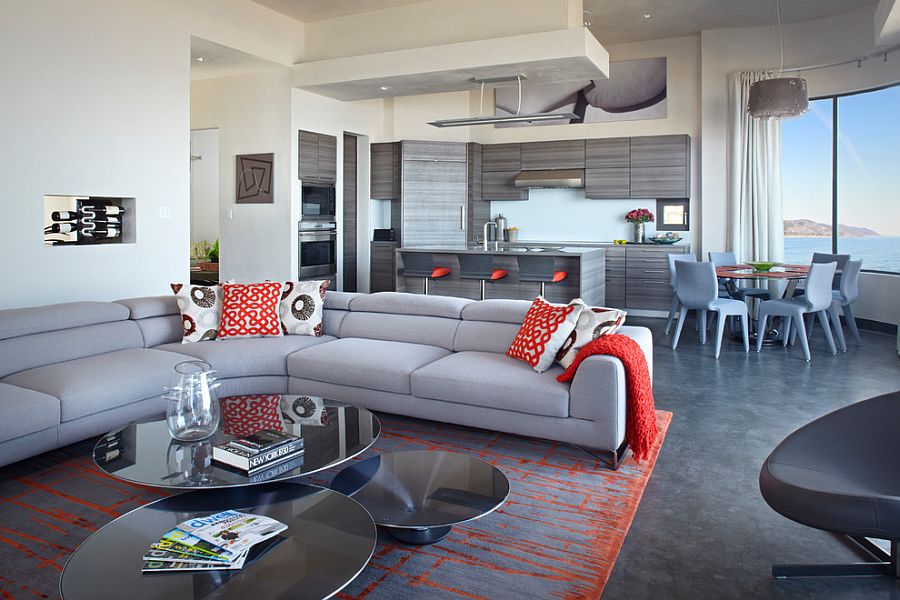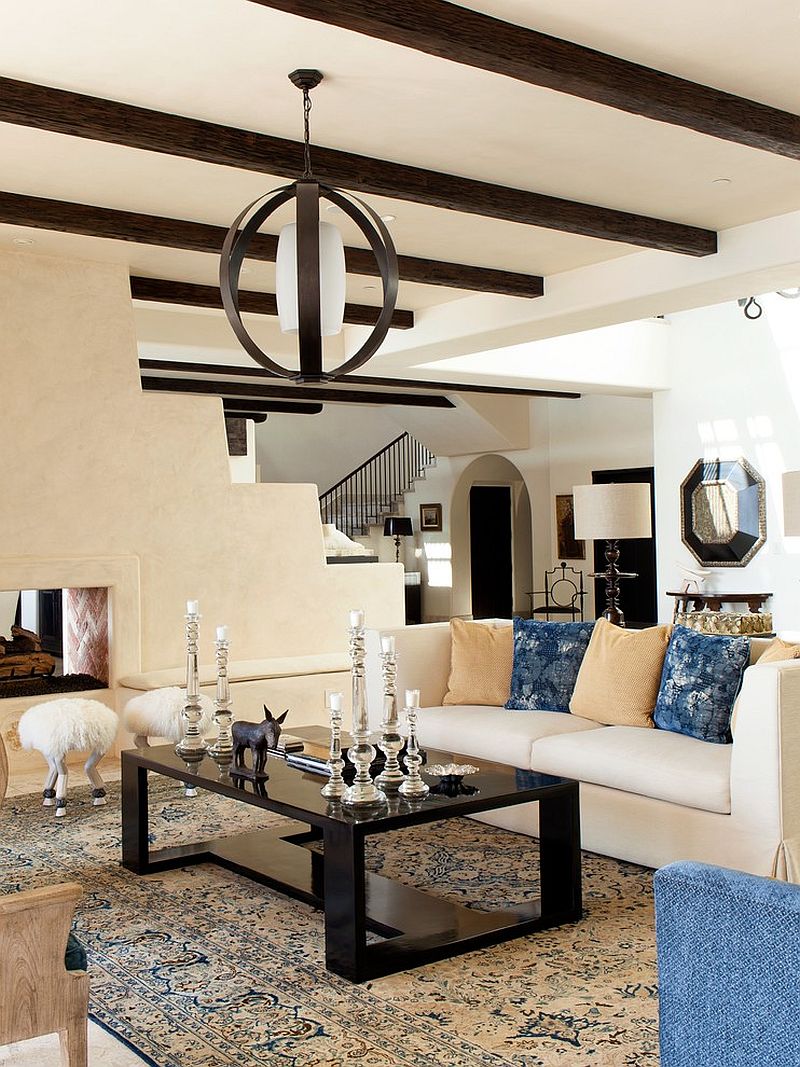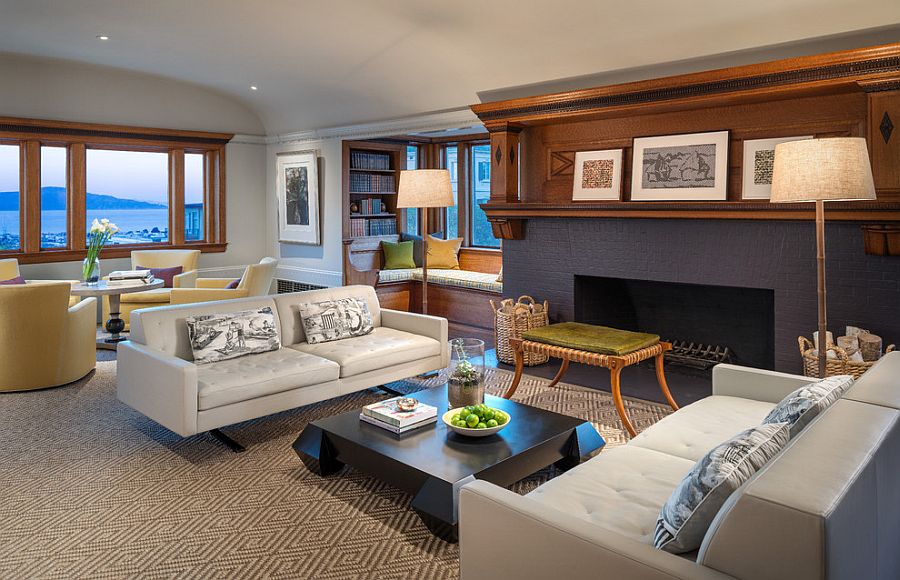 Embrace Black!
There is a misconception among homeowners that embracing black means turning the living room into a dark space that is black, black and more black. While this look works in some select homes, a better way forward is to combine that black coffee table with a dark accent wall or even a couch in a matching hue to create a look of homogeneity. Add a rug with hints of black, a few black chairs and maybe a dark pendant or two to make a bold style statement.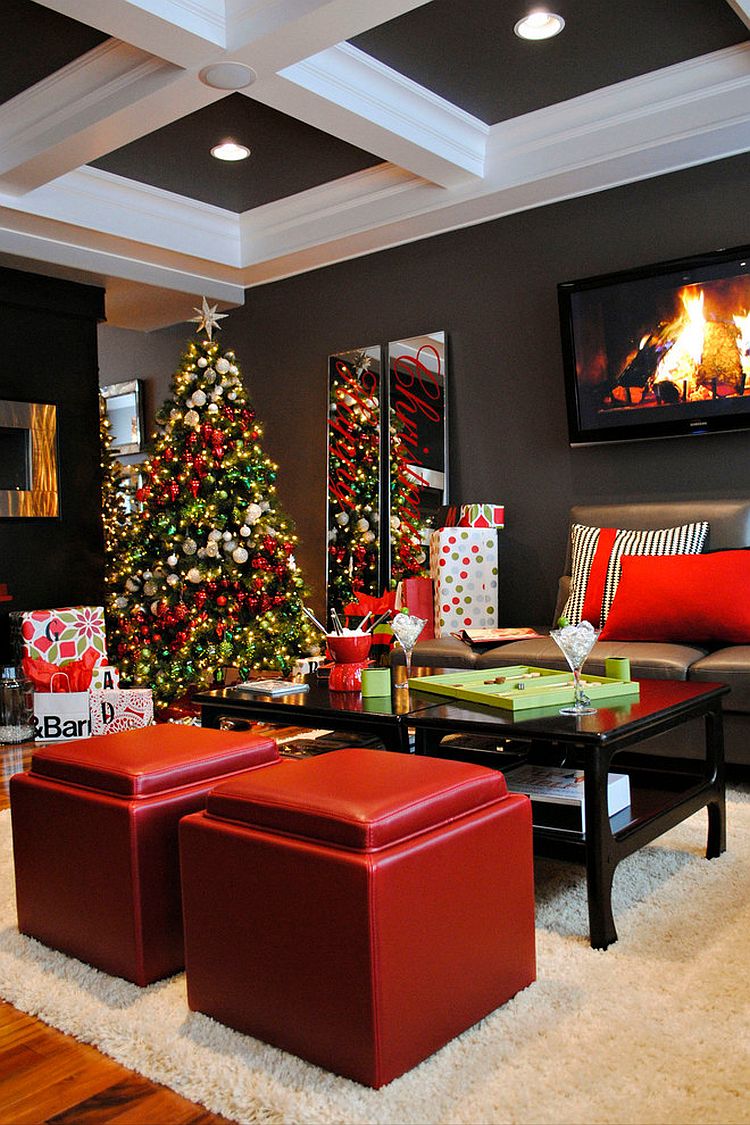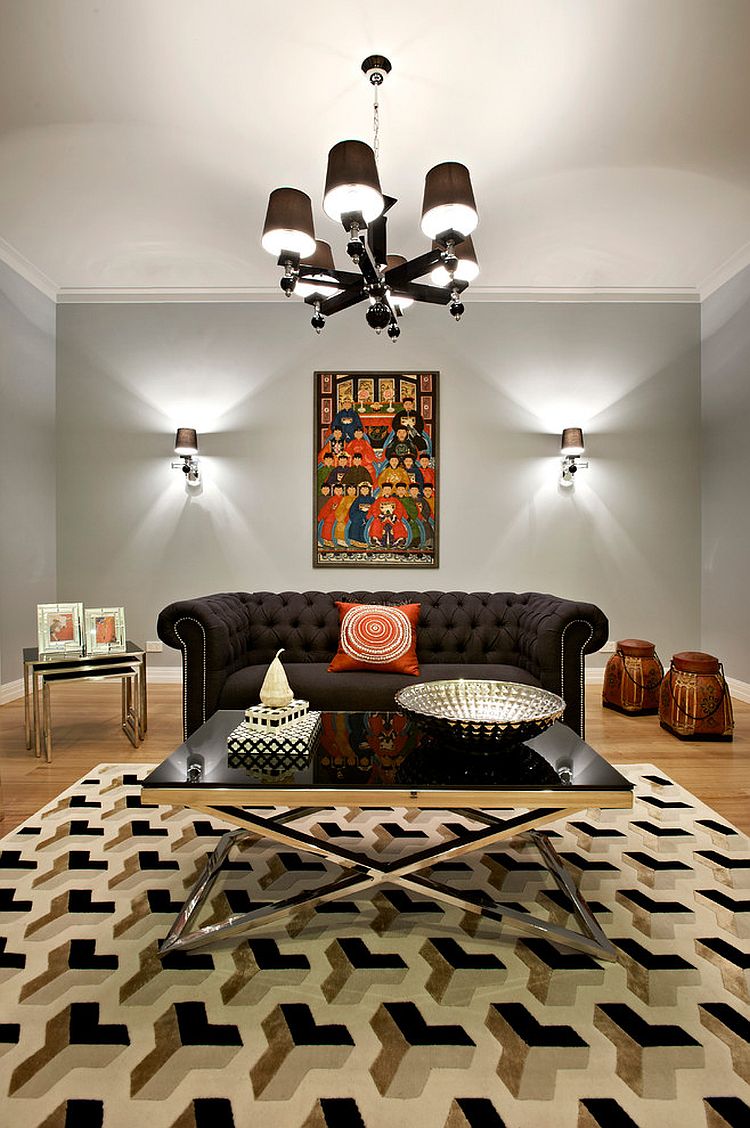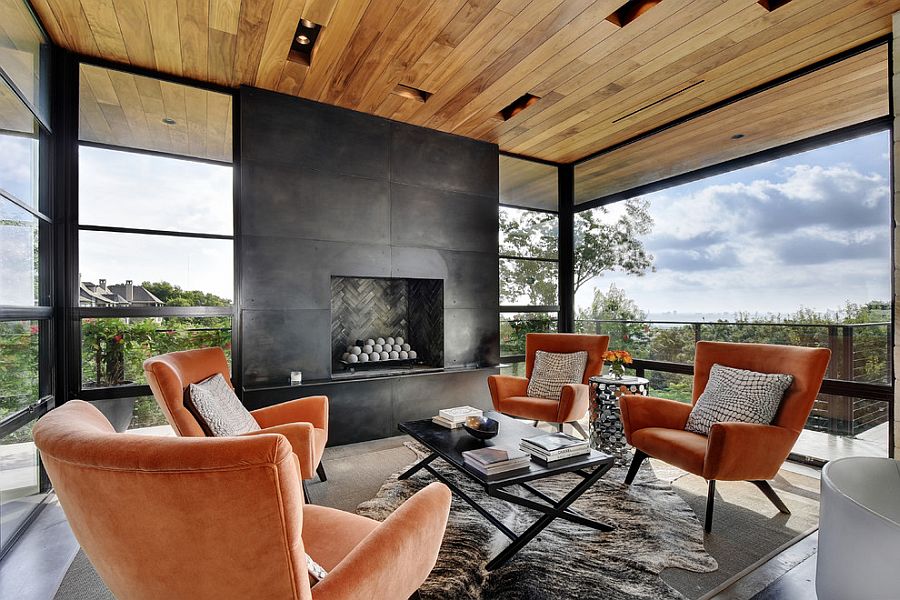 Color & Eclectic Charm
Black combines well with many other bold hues, and red is a perennial favorite that never seems to disappoint. Another classic color duo is black and yellow, and those looking to turn up the glam quotient can replace yellow with the sparkle of gold. In an eclectic living room filled with contemporary refinement and multi-colored brilliance, few coffee tables seem as much at home as those in black!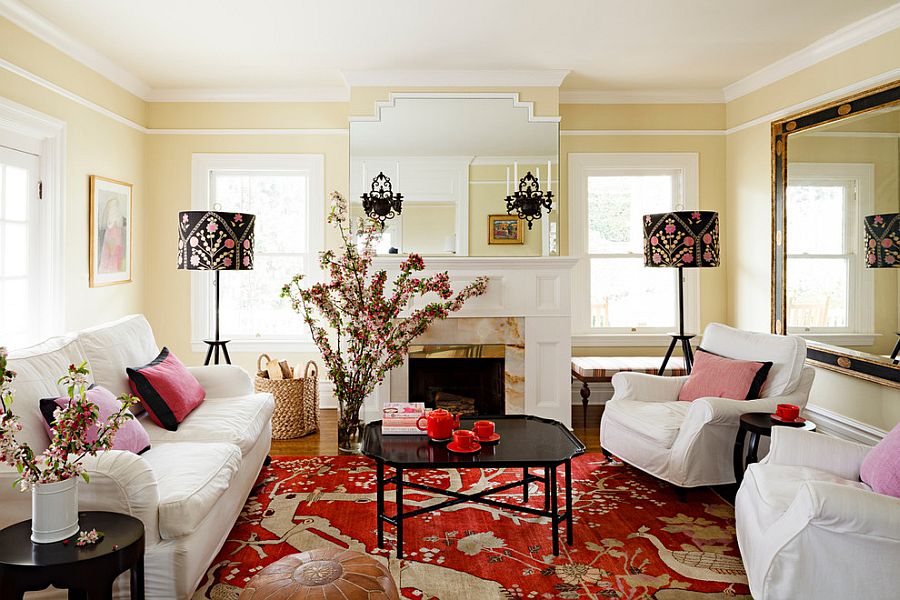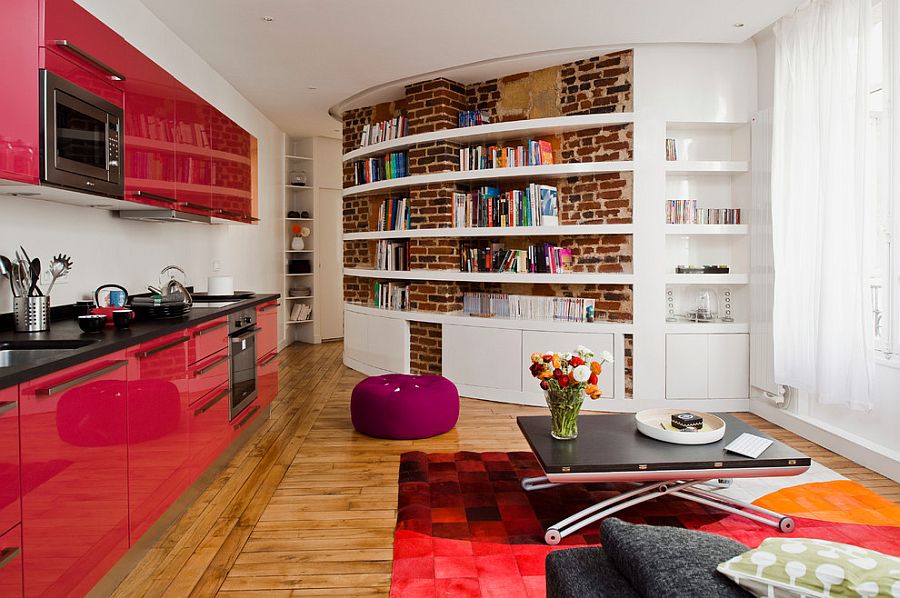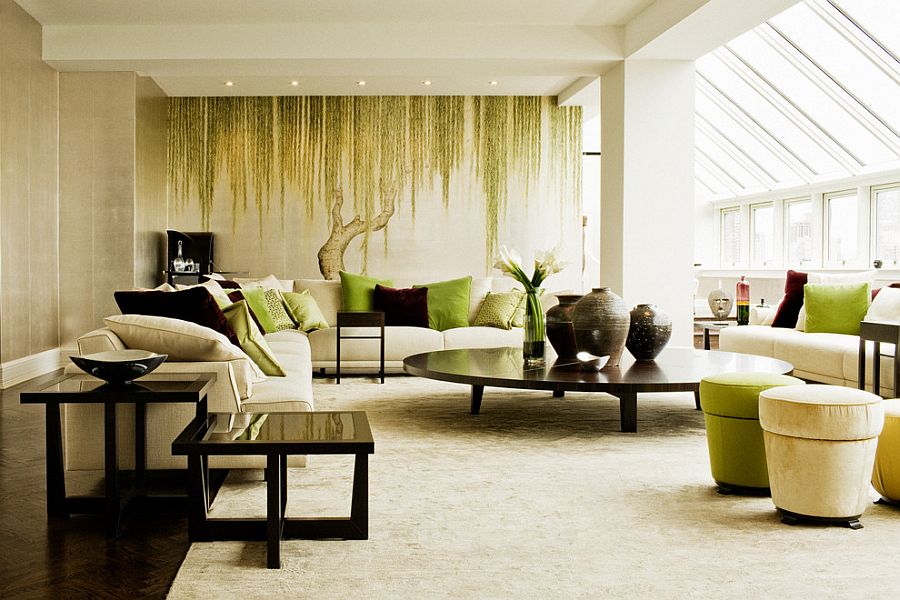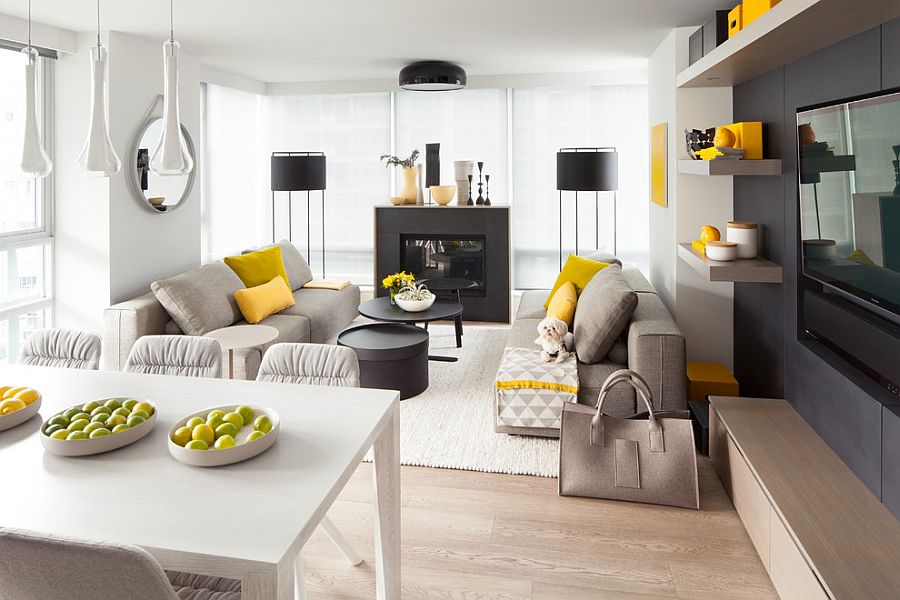 Classic Black and White
Another living room color scheme that is an absolute classic and the black and white look will continue to hold sway in the future as well, simply because of its ease and effectiveness. A black coffee table is perfect for this setting, and you can easily switch between trendy, seasonal colors and change accent décor without breaking a sweat thanks to the neutral backdrop.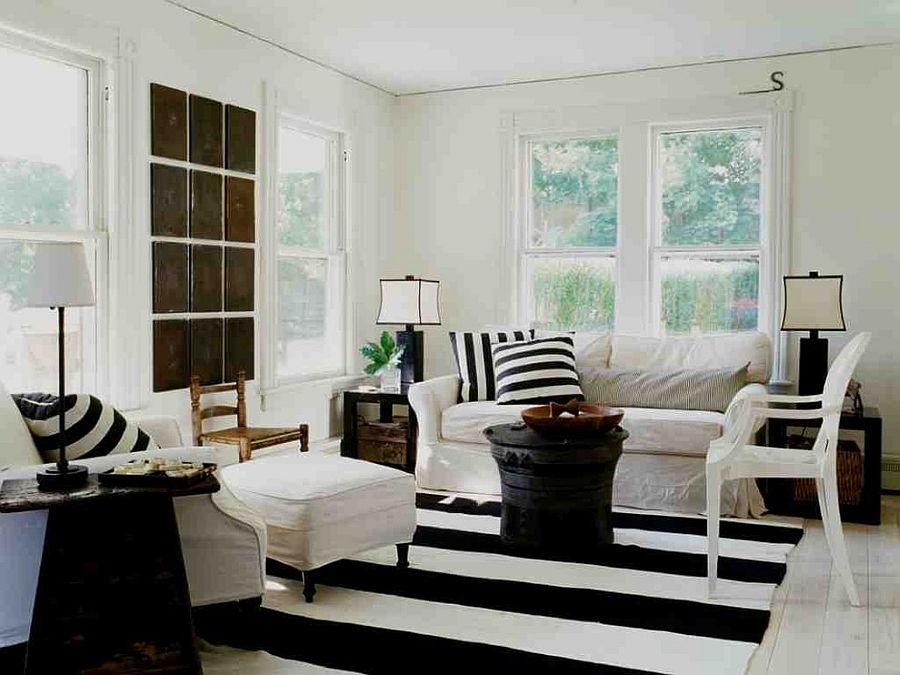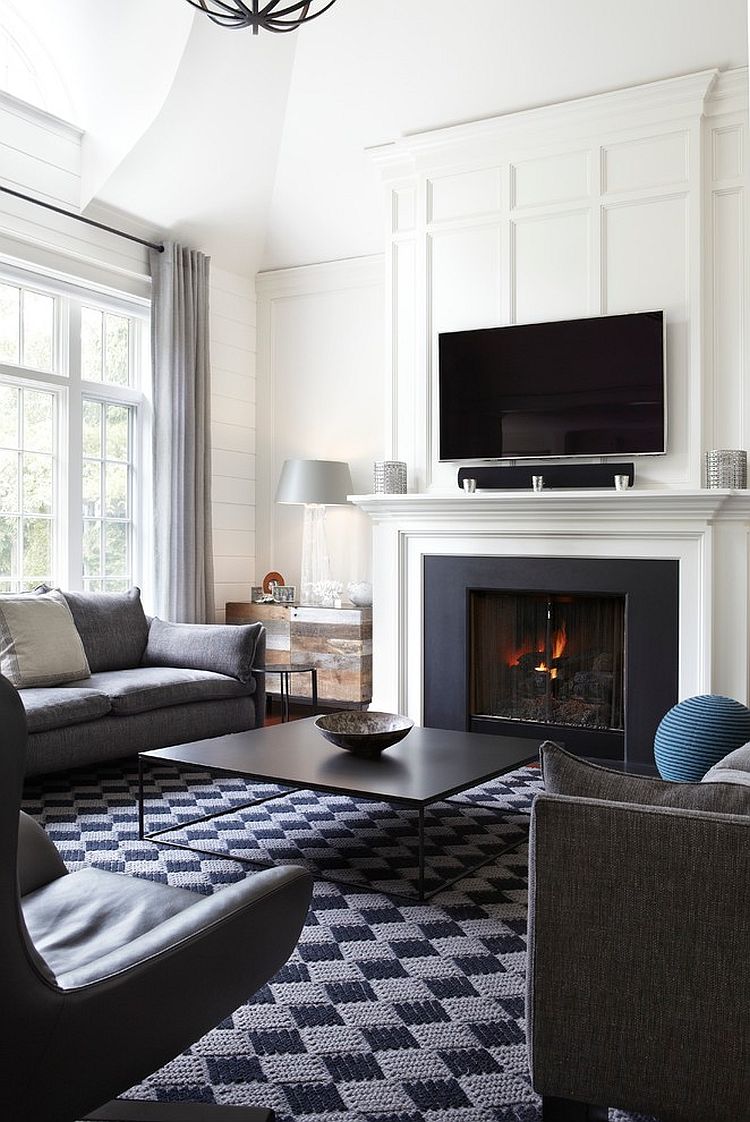 Geometric Contrast
When it comes to coffee tables, round, square and rectangle are not the only options around! A black coffee table that adds both visual and geometric contrast to the contemporary interior dominated by simple, straight lines can easily elevate the style quotient of the living room to a whole new level. From classics like the Elliptical Eames coffee table to modern delights with hexagonal style – there is plenty to choose from.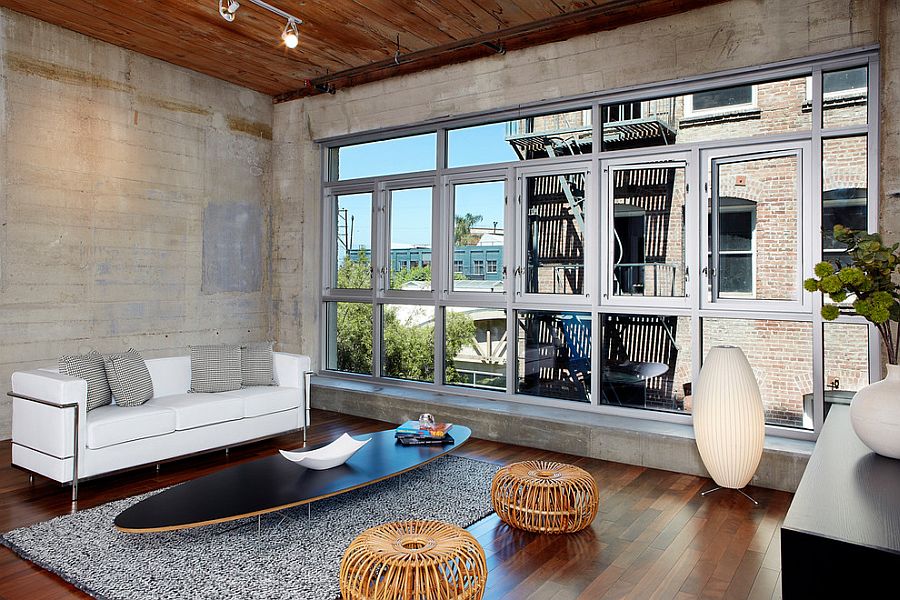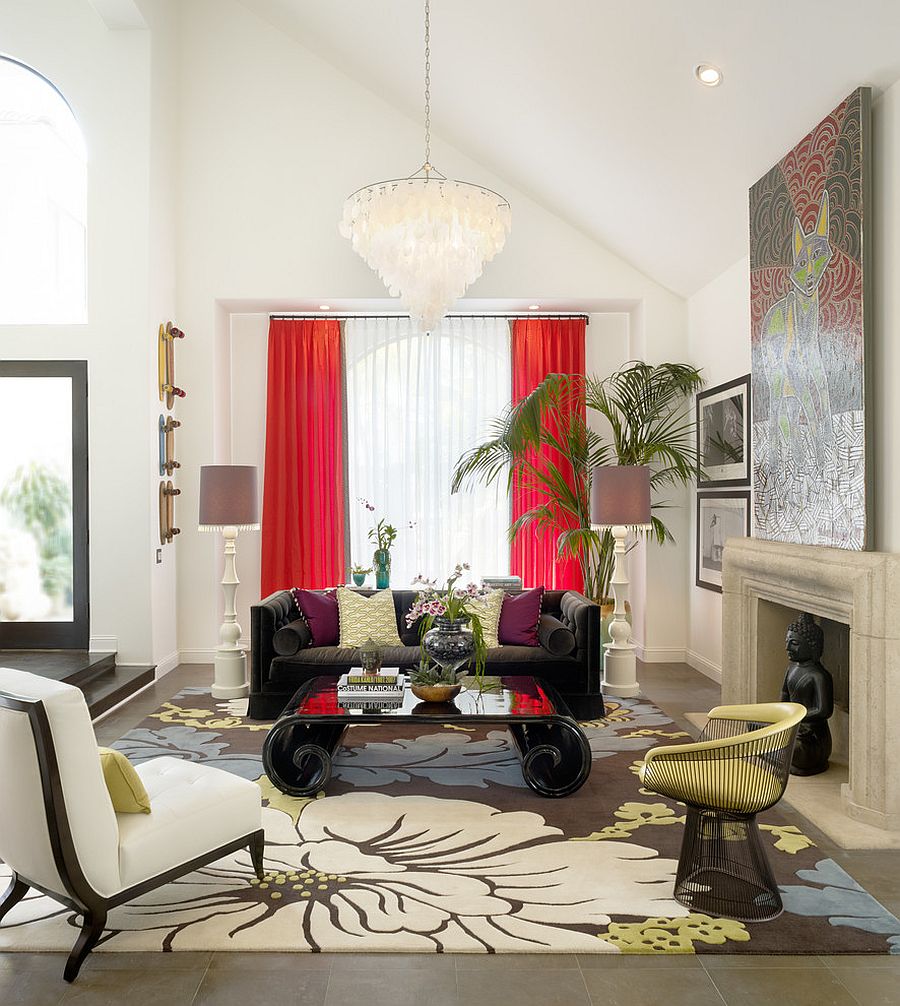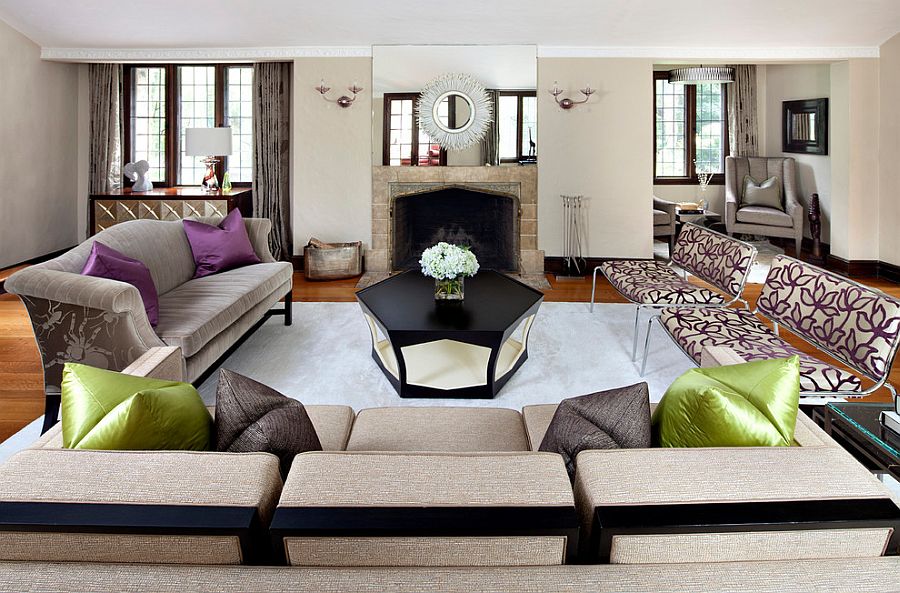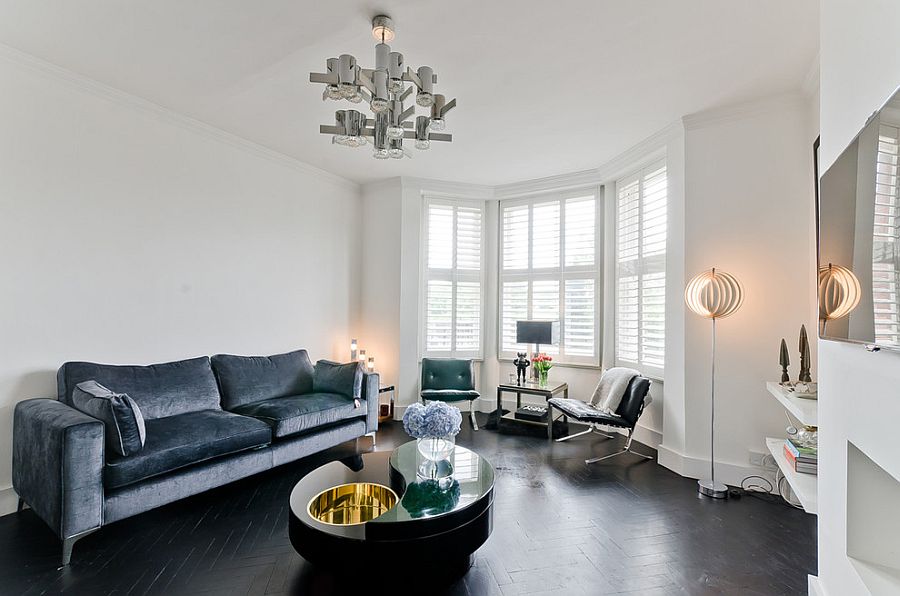 Sleek Minimalism
There is no dearth of ultra-sleek, minimal black coffee tables that often end up in all-white living rooms with a similar polished, minimal ambiance. If you are someone who loves this glossy, uber-modern and sophisticated living space, then the black coffee table becomes an absolute must!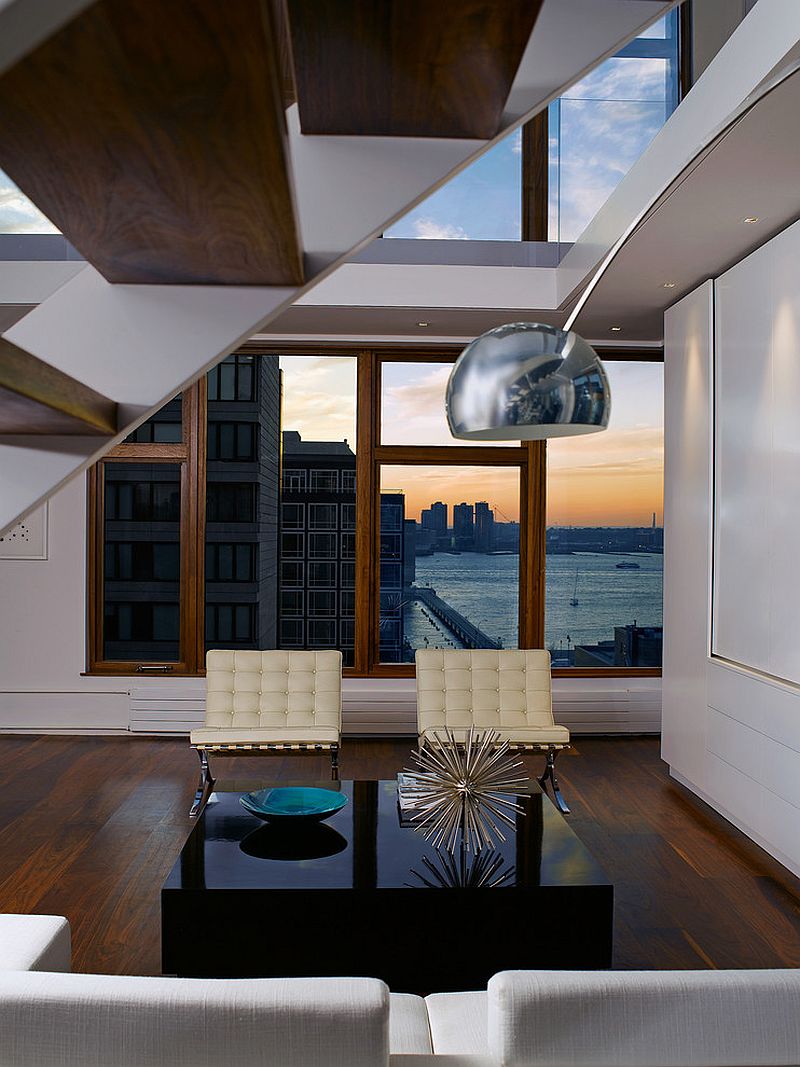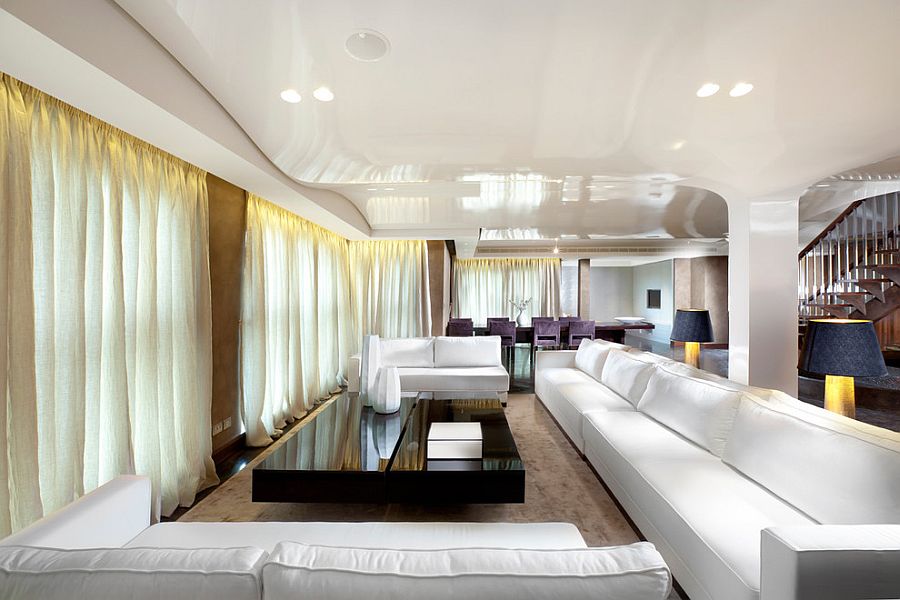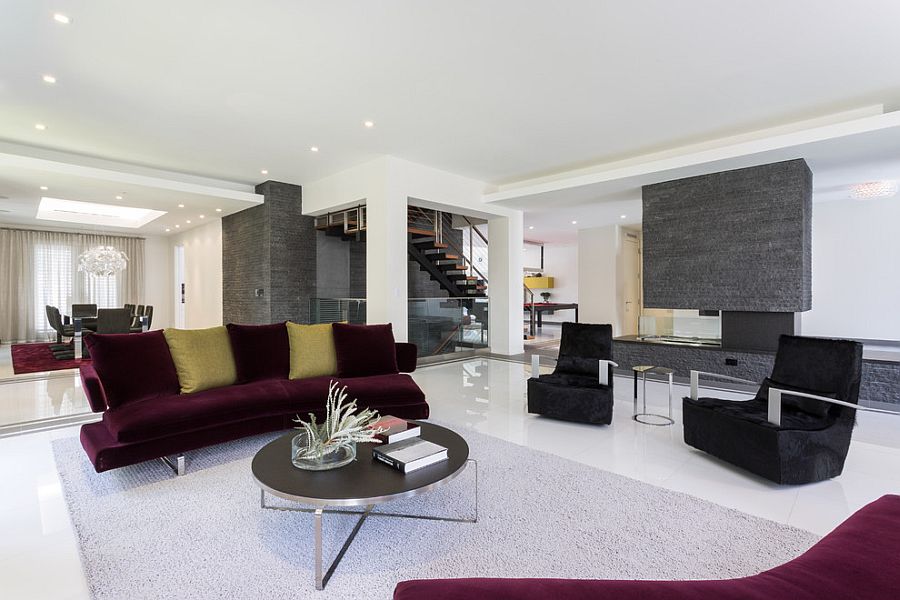 Mix and Match
One of the biggest perks of owning a black coffee table is the ease with which you can switch décor and accessories around it without ever feeling like things are drastically out of place. The dark coffee table stirs up conventions, but also stitches together contrasting styles and hues beautifully. So, mix, match and experiment with the audacious this holiday season even as the black coffee table remains the one great contestant amid all the flux.