If there is one holiday that you just cannot afford to wait till the last moment to decorate, then it is undoubtedly Christmas. Often, you cannot procrastinate even if you want to with kids in the house, neighbors and seemingly the whole world around you already egging you on to get into the Holiday spirit. With a predicted shortage of natural Christmas trees this year, many of you might already have brought one home early. But, taking good care of your Christmas tree is one thing and decorating it a whole different ball game! That is why we bring to you some of the best Christmas tree topper ideas for the year along with the best DIYs as well.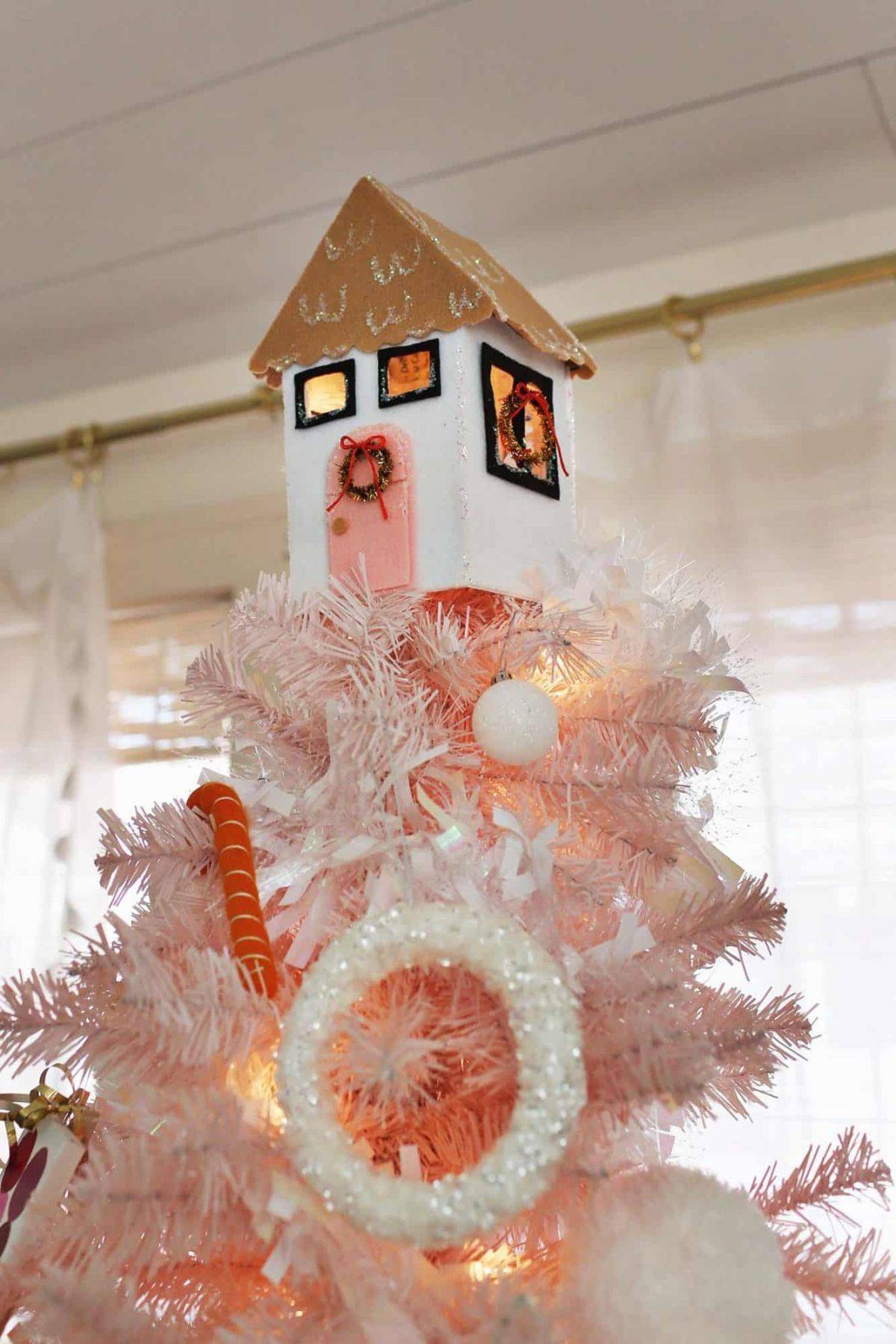 Most often, we seem to forget about the Christmas tree topper until the very last minute. It is more about decorating the fireplace mantle, wreaths, garlands, Christmas tree ornaments and of course, lighting. But in all that rush, you might just not have enough time to craft or shop around for a new tree topper. Many of us just use the old (at times, the worn out) tree topper because we are already overwhelmed with so much. This year, add new sparkle to your Holiday celebrations with one of the gorgeous tree toppers. Ranging from the trendy to the classic, you are sure to find one that you adore in here –
Make Your Own Christmas Tree Topper
The DIY Christmas Tree Topper is one that you can definitely give a shot right now as there is plenty of time left for the big day. Even if you have the other ornaments all set, the tree can still wait a day or two before you put the final touches on it. Start with something simple and easy, if you are not too skilled in the DIY department like the Driftwood-Seashell Tree Topper and once you are confident about it, then you can try outs something much trendier and fancy like the Himmeli-Style Christmas Star Tree Topper. If you are looking for multiple tree toppers that are easy to craft, then these fun ideas from A Beautiful Mess that involve wire and metallic pipe cleaners take absolutely no time whatsoever.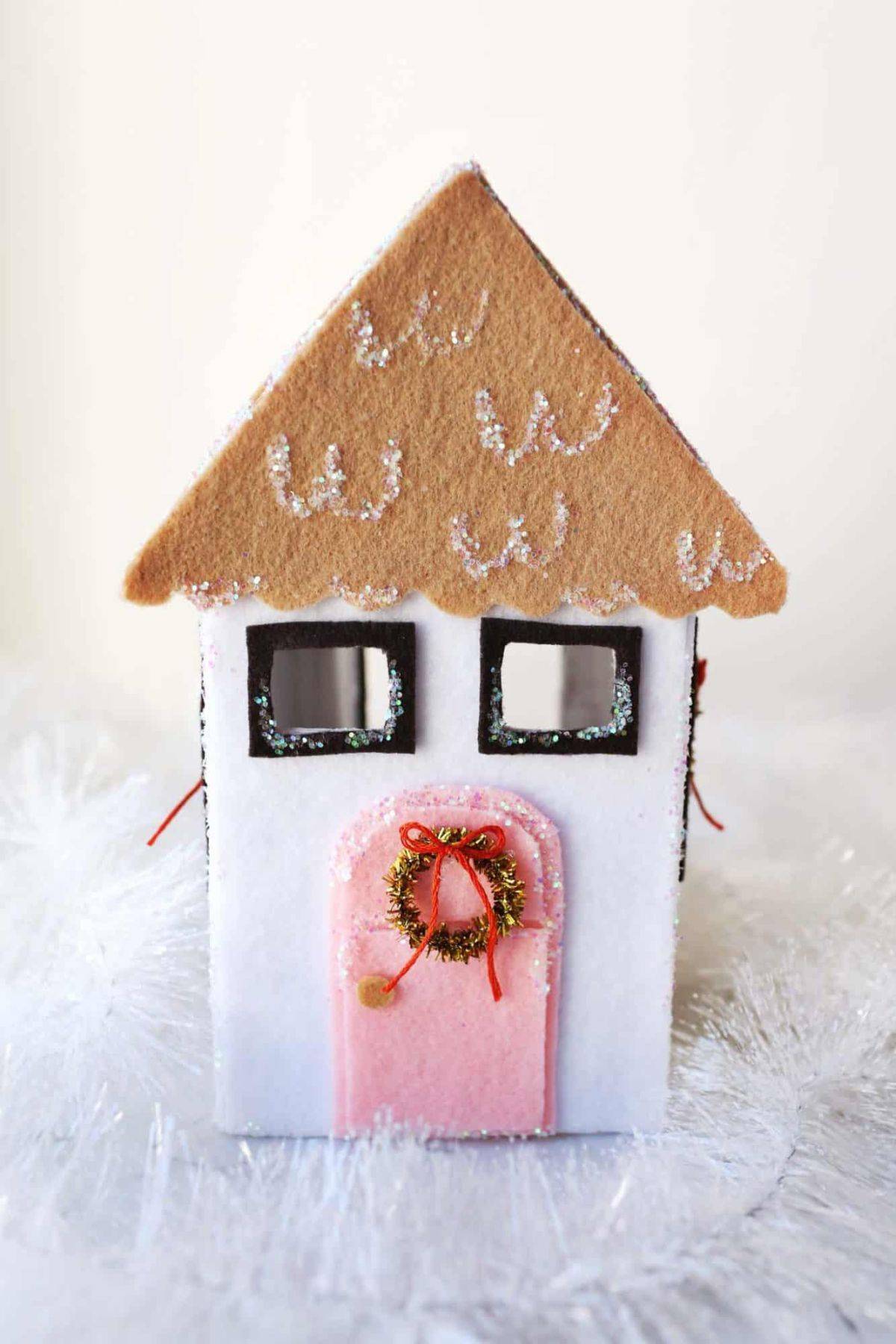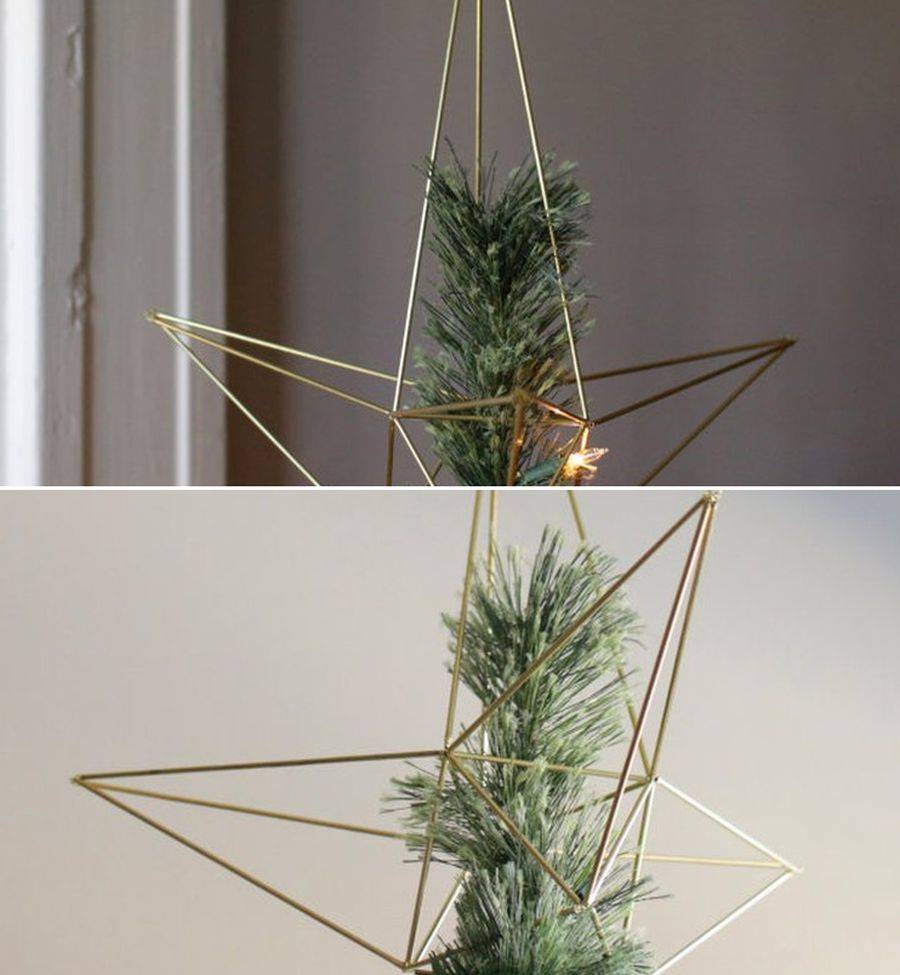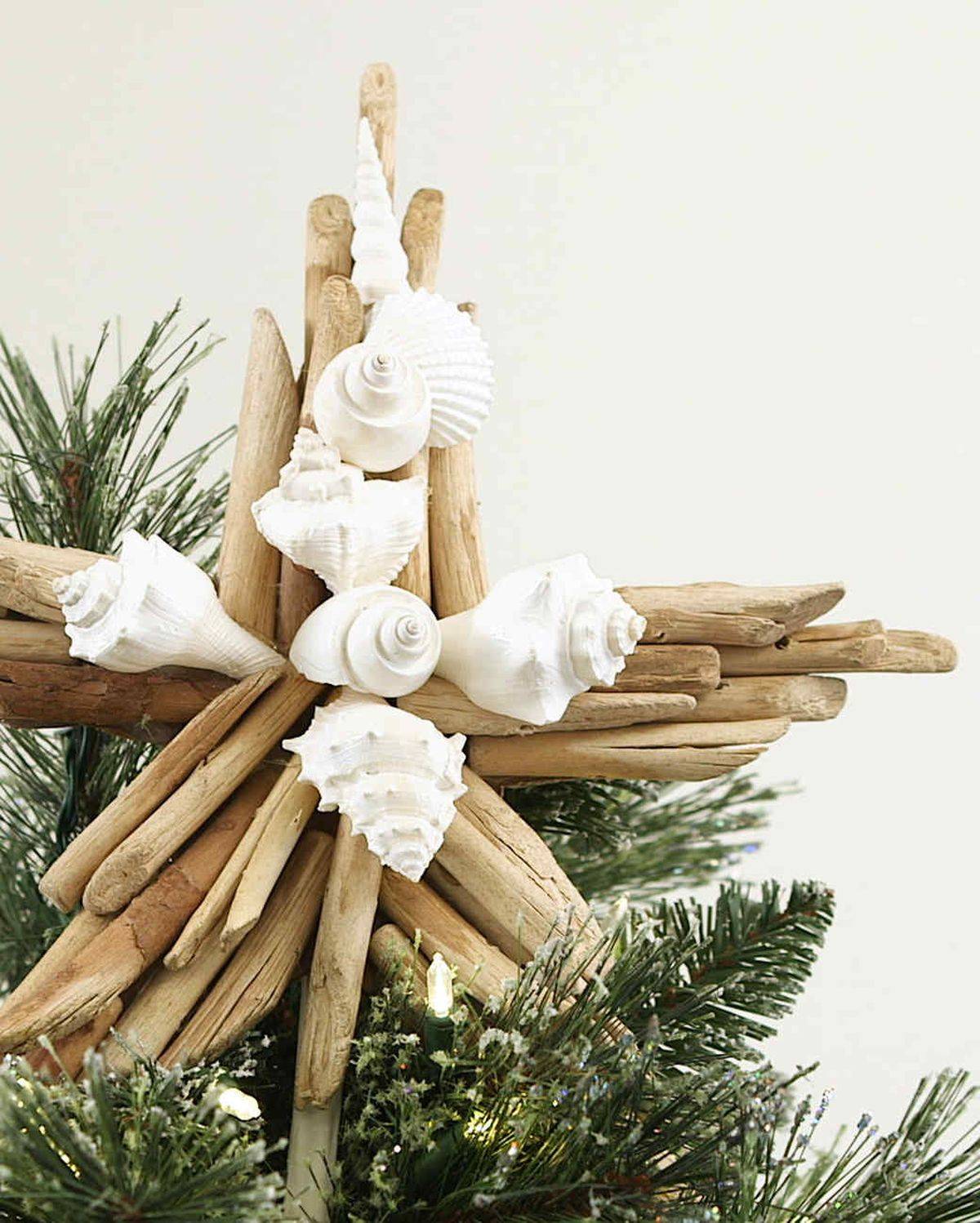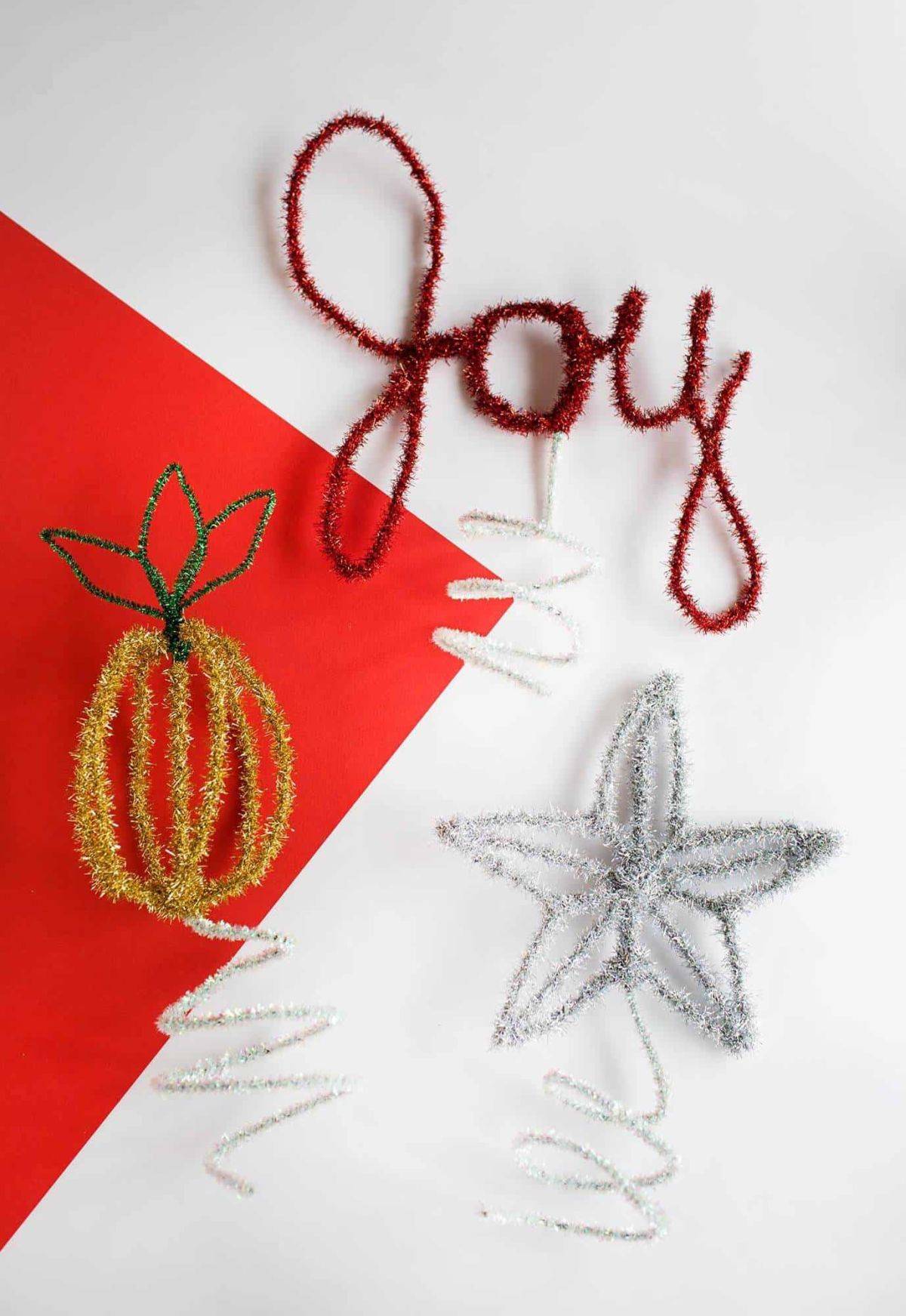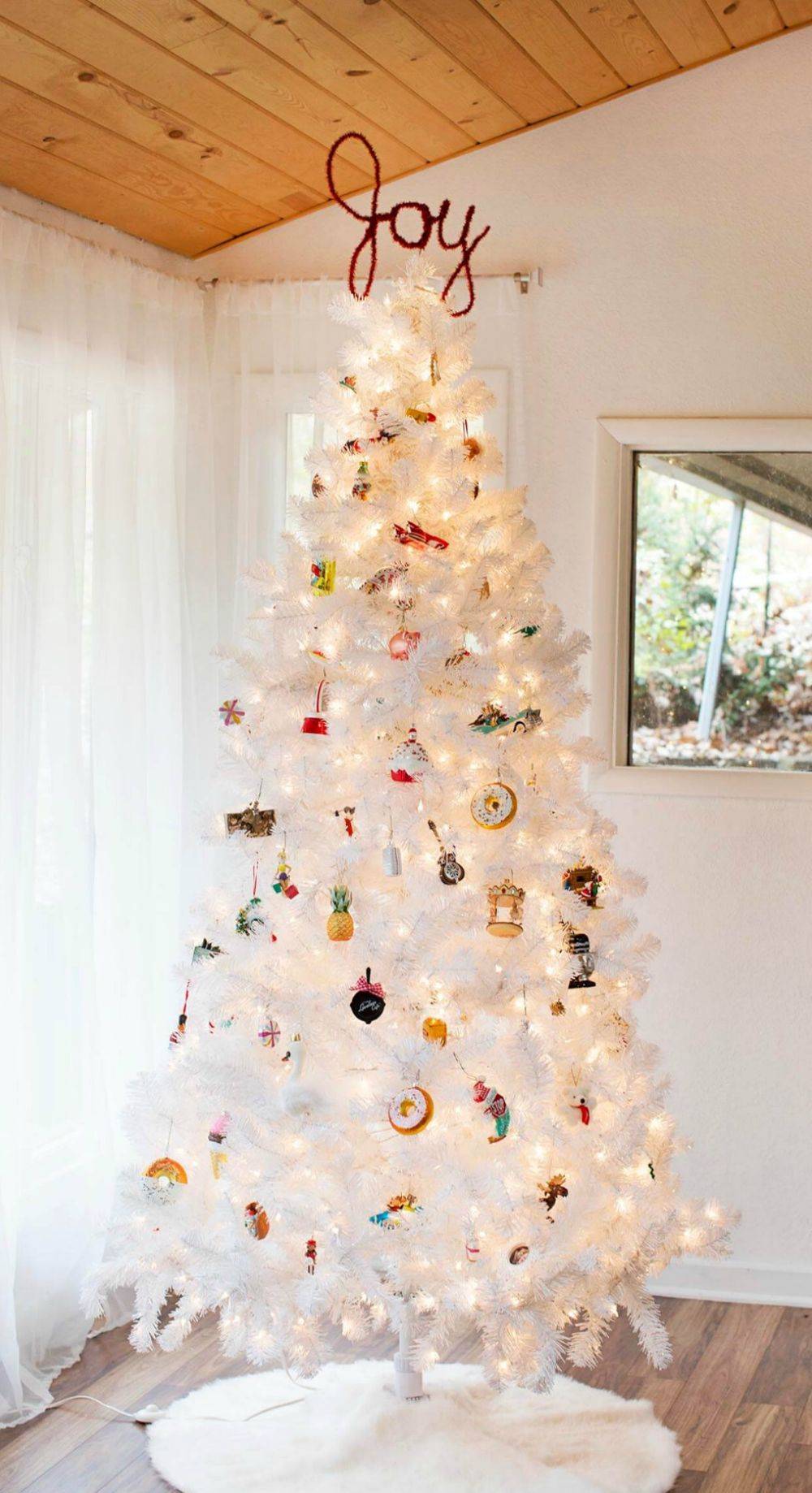 Trending this Season
We are always scouting for tree toppers that are trendy and yet still usher in the timeless festive appeal come Christmas day. This season, the felt gnome Christmas tree topper is a popular choice across different decorating styles and picking one in red adds to the color palette of Holiday decorations as well. The Blushed White Star Angel is a handmade delight that promises to add a hint of Holiday Season magic to your tree decorations while the Burst Gold tree topper makes a stylish, contemporary statement with a hint of golden glam. Finally, there is the Birch Angel tree topper – another great choice for those who want to embrace the 'angel tree topper' trend of 2021.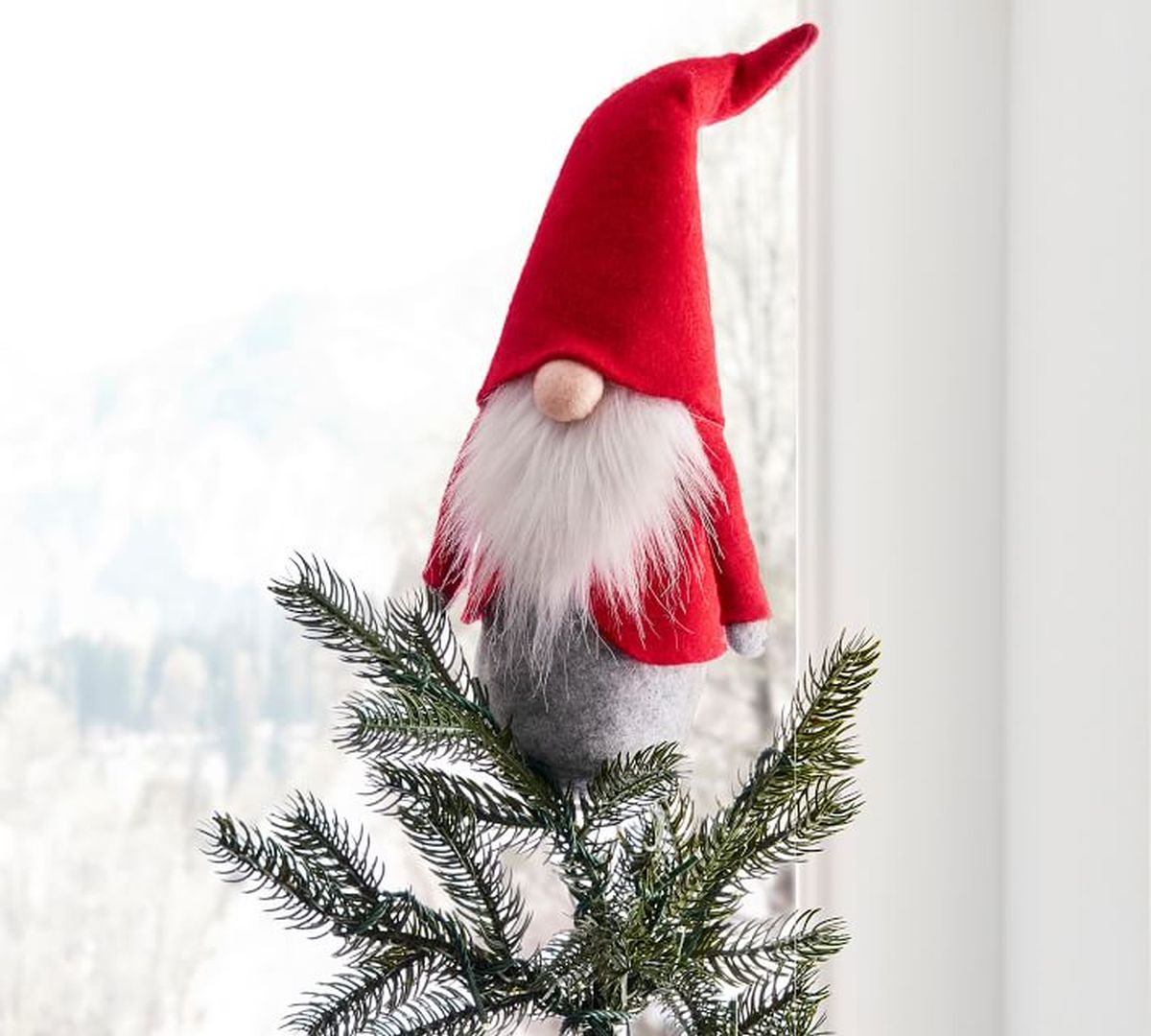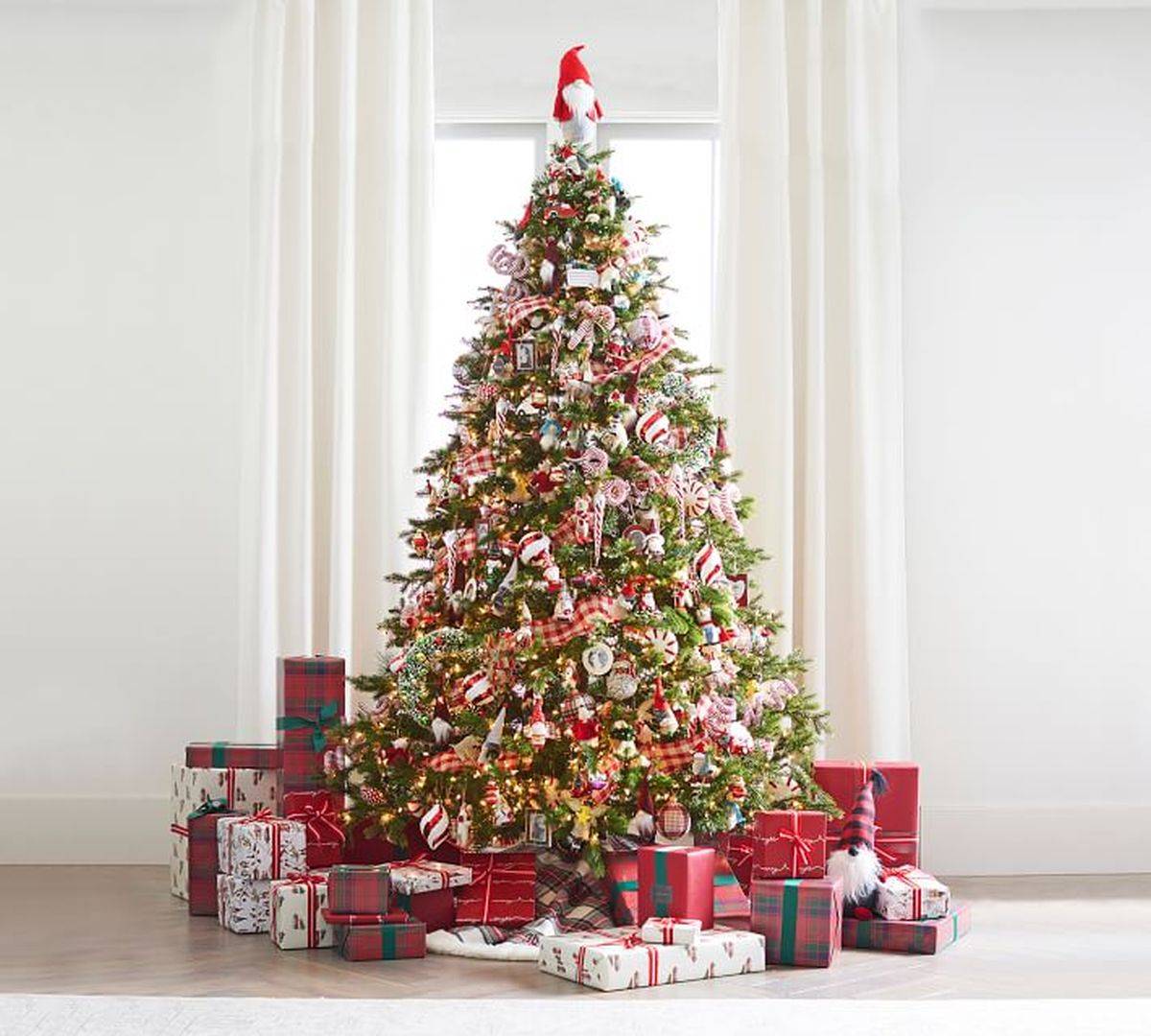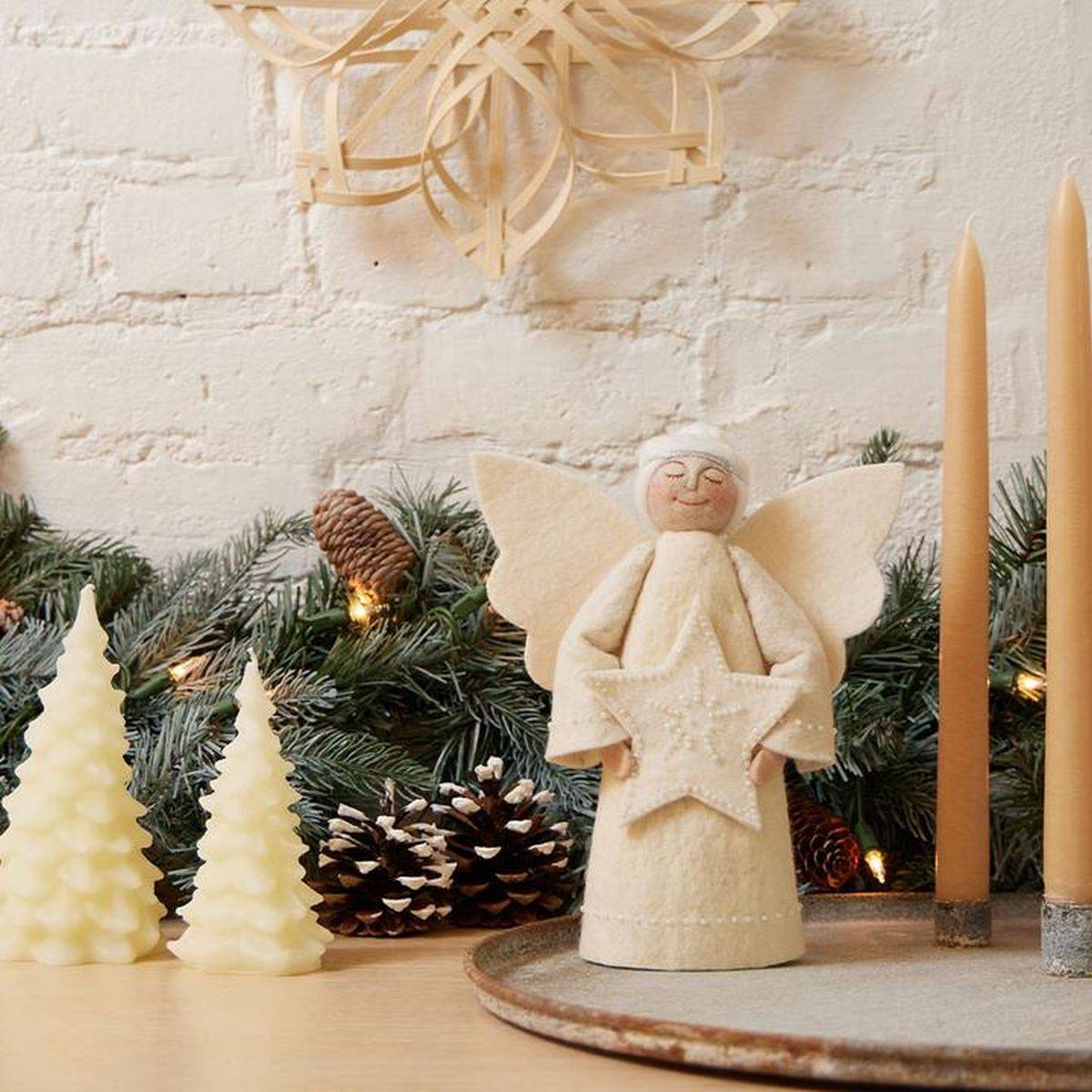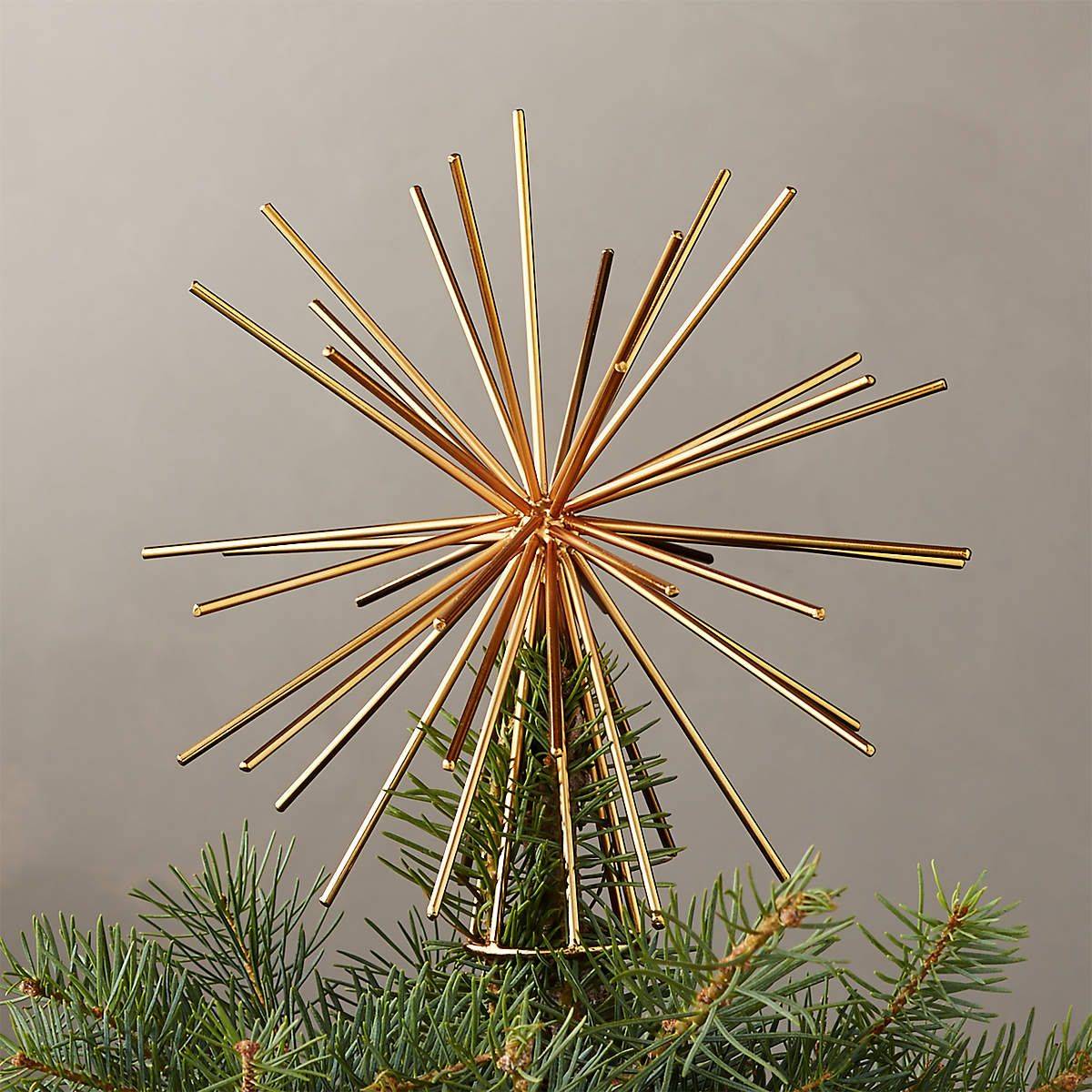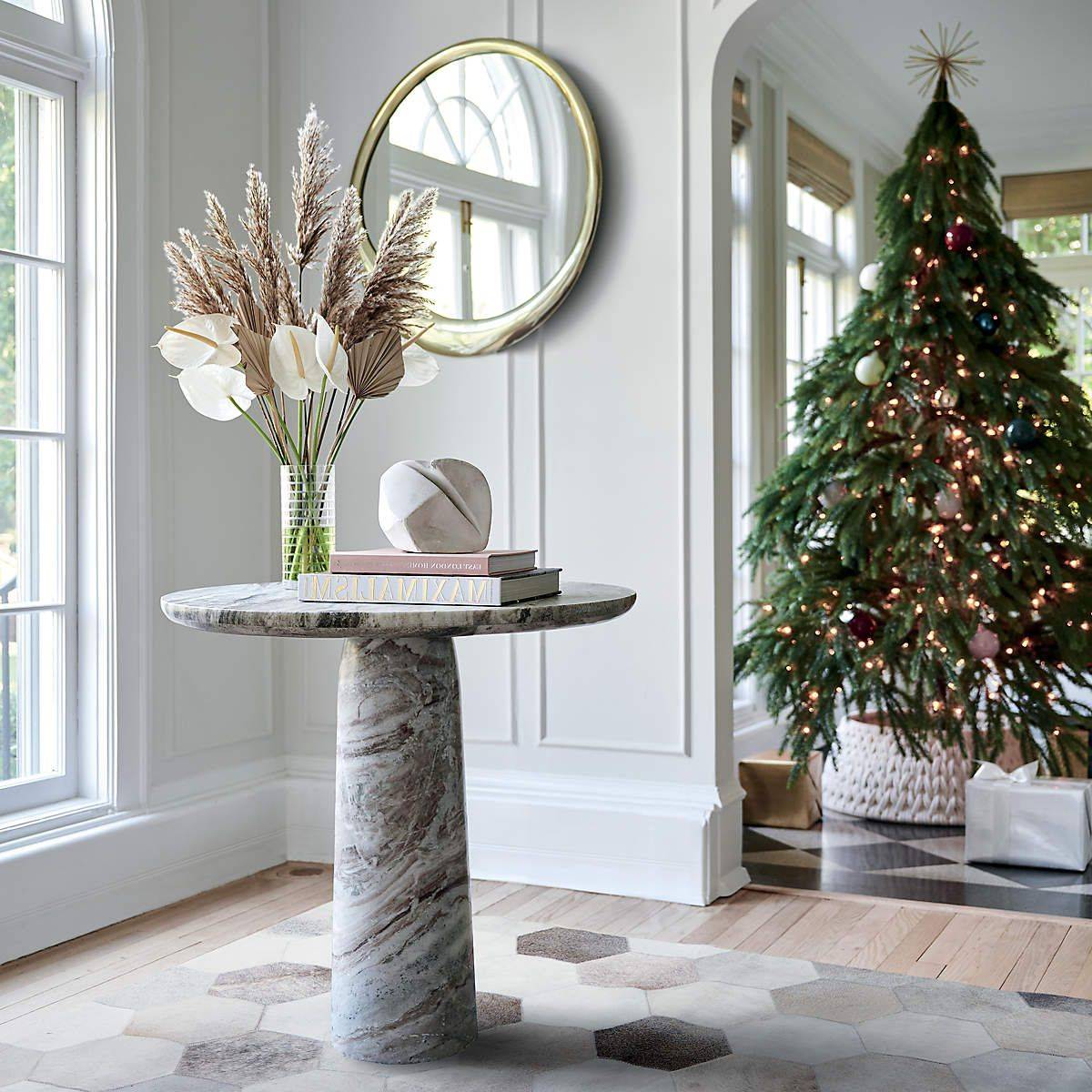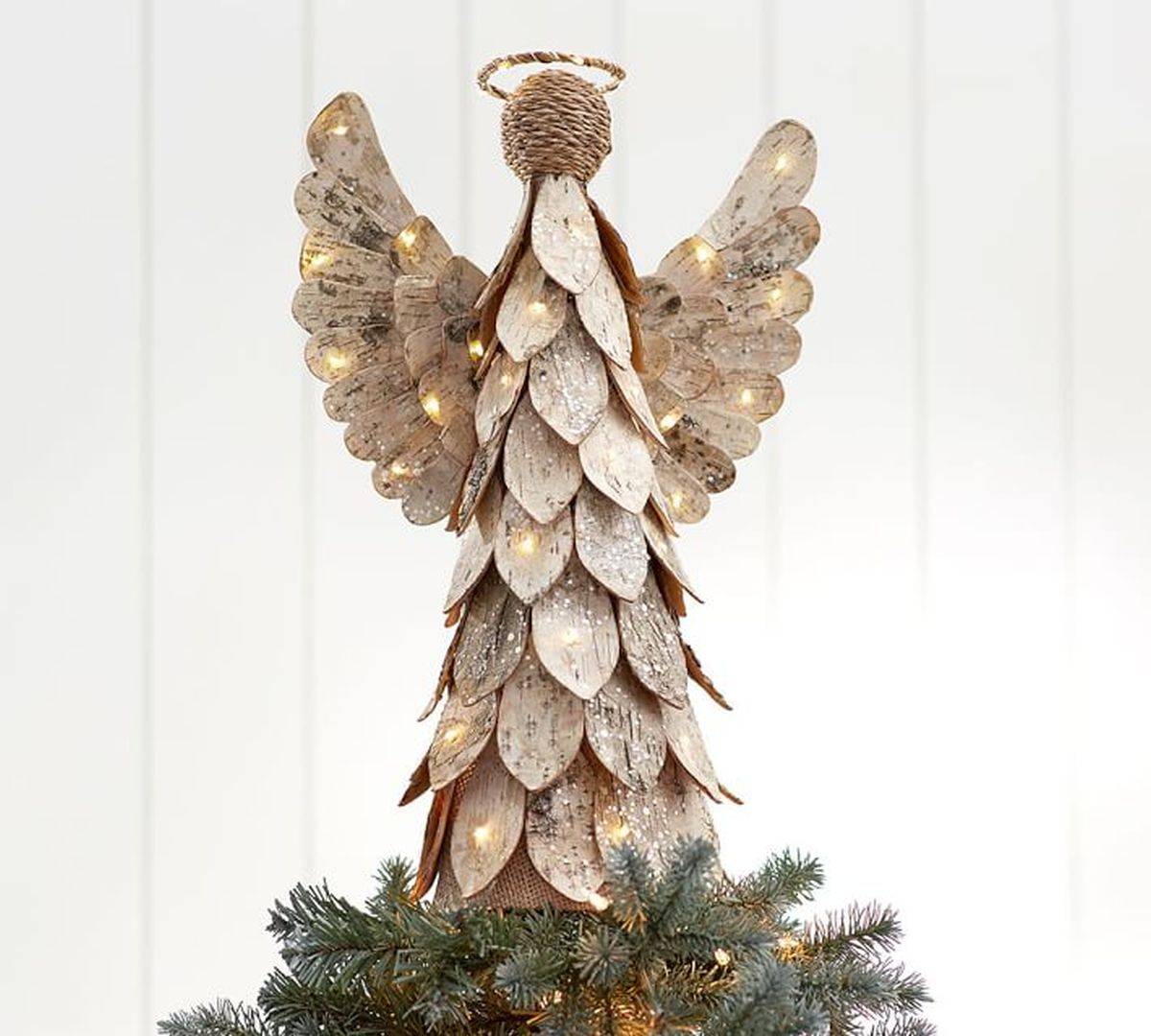 Classics that Never Fail
Here we have two classic favorites that never disappoint and promise to stay relevant even when you bring them down from the attic and dust them off for your Christmas tree decorations down the line. The Snowflake tree topper comes in many different forms with the jeweled version becoming particularly popular this year while the stunning LED rotating Snowflake tree topper with is beautiful lights is bound to steal the spotlight almost instantly. Finally, we have the twinkling crown tree topper finishing our list of the trendiest and most-preferred ideas for this Holiday Season.