The holidays are truly a creative wonderland for those who revel in the power of good design. Whether you love to craft, you take joy in decorating your home, or you simply like to shake up your design routine for a couple months each year, 'tis the season for enjoying a range of bright, cozy and shiny embellishments! While traveling to interesting locations is definitely at the top of many design enthusiasts' wish lists during this festive time of year, today's post focuses on ways to bring seasonal cheer home. Thanks to some beautiful product photography, as well as a range of clever ideas from our favorite bloggers, this fun take on a holiday to-do list is picture-perfect for design lovers…
Put Your Own Unique Stamp on Holiday Decor
Do you love searching for inspirational photos featuring the latest trends in holiday decor? The best part is collecting your favorite ideas and combining them into a style that reflects your design aesthetic! This tablescape from Sugar & Cloth puts a unique spin on bottle brush tree decor while showcasing the brass accents and amazing wall hanging (not to mention the fabulous tree) on display in blogger Ashley Rose's beautiful home: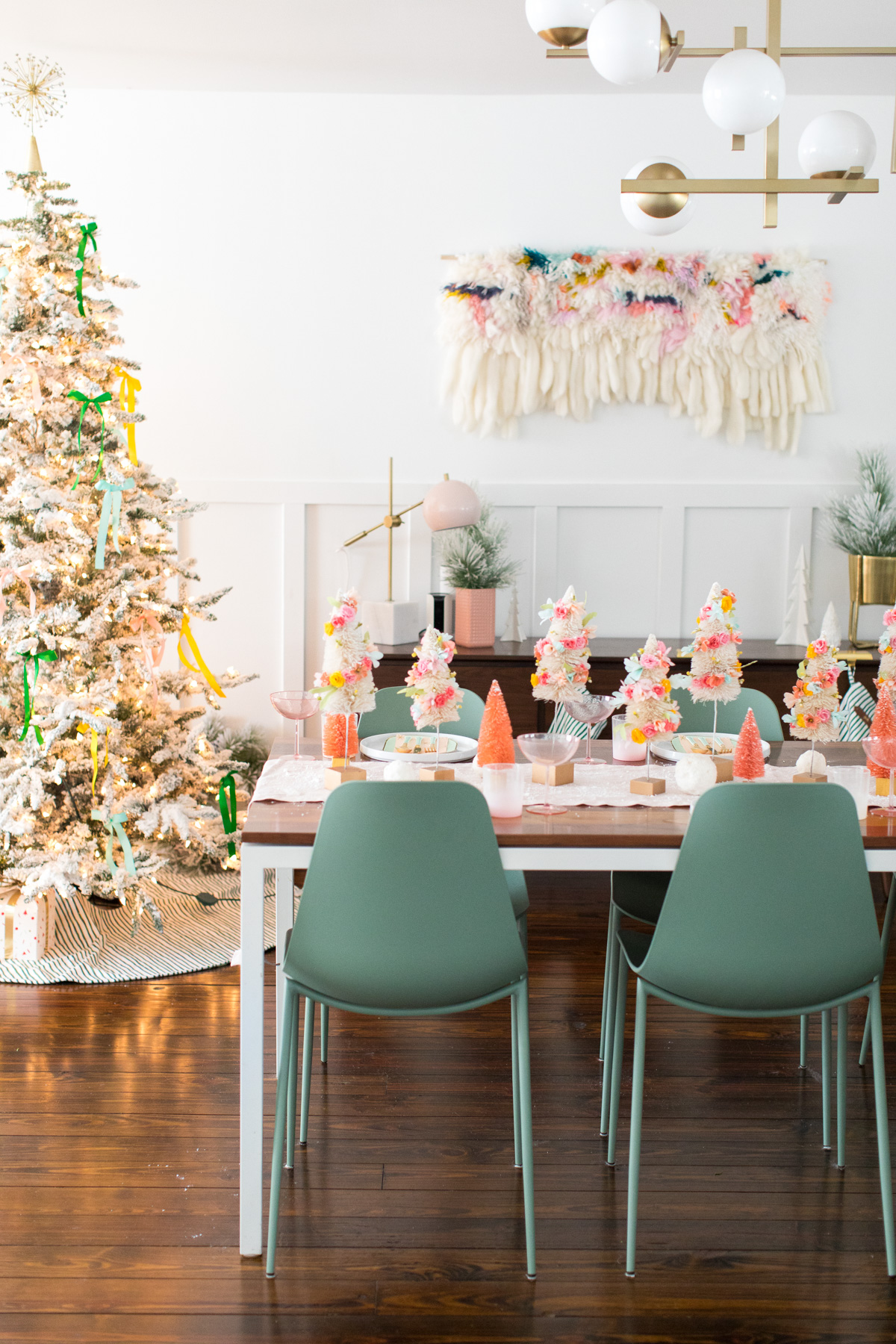 There is no one "right" way to approach decorating for the holidays. Are you a fan of minimalist decor when it comes to this time of year? Perhaps you'll enjoy a sleek Scandinavian approach, as shown with these Deco Frames from ferm LIVING. It's the perfect alternative to your standard holiday wreath. Brass rings for the win!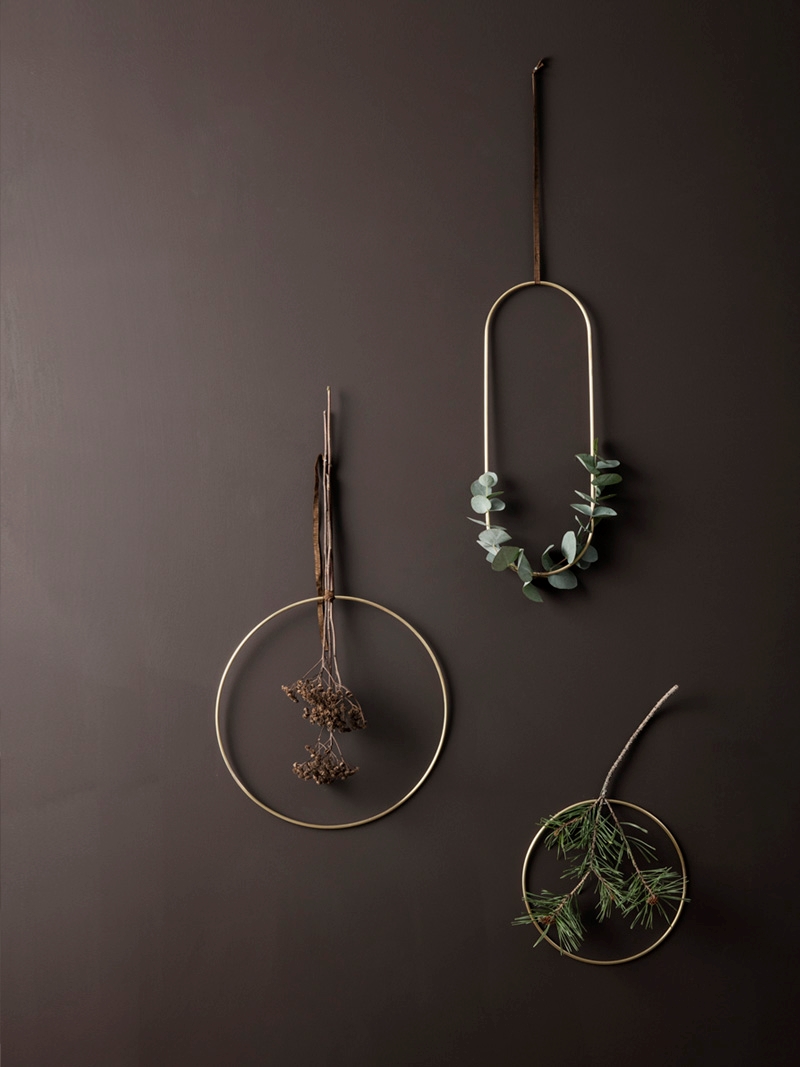 Also from ferm LIVING, these geo speckled Patina Brass Ornaments are fetching on a branch displayed in a modern vase. Could this be the holiday tree that best reflects your winter style? Or perhaps you'll let it pull centerpiece duty on a shelf-top or your dining table: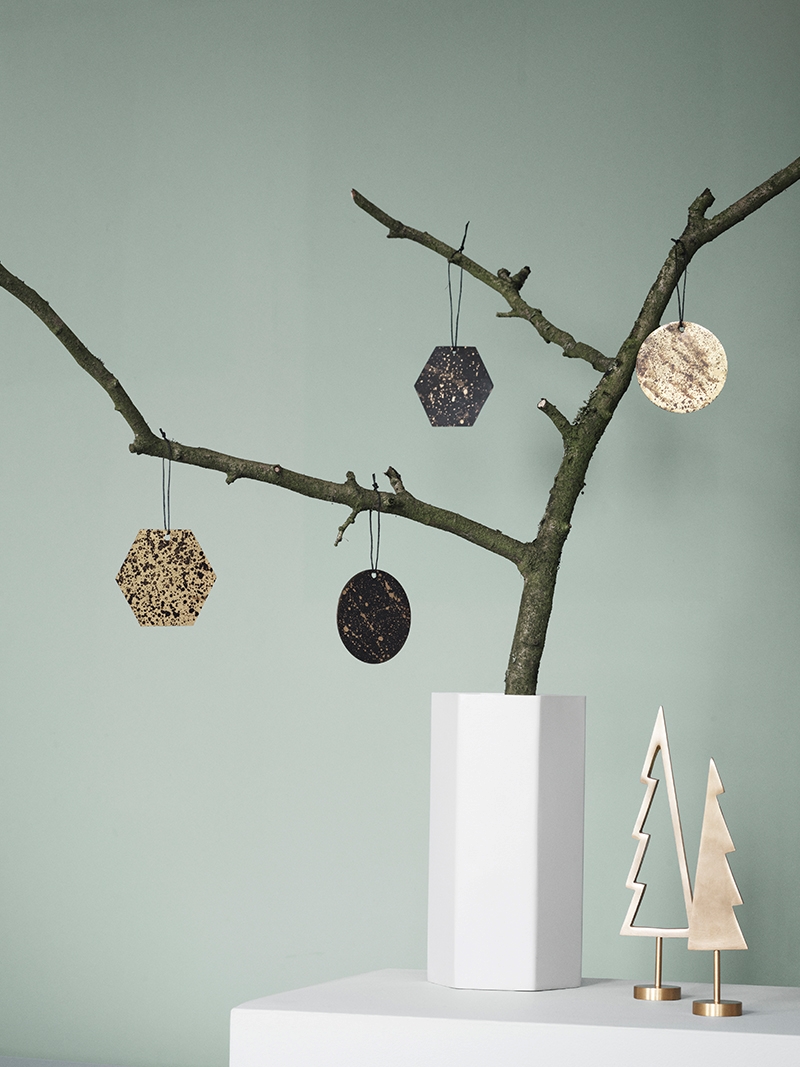 The ombre trend shows no sign of fading into the background. These ombre ornaments from CB2 are delightful in their rich yet subtle tones, as well as their playful gradients: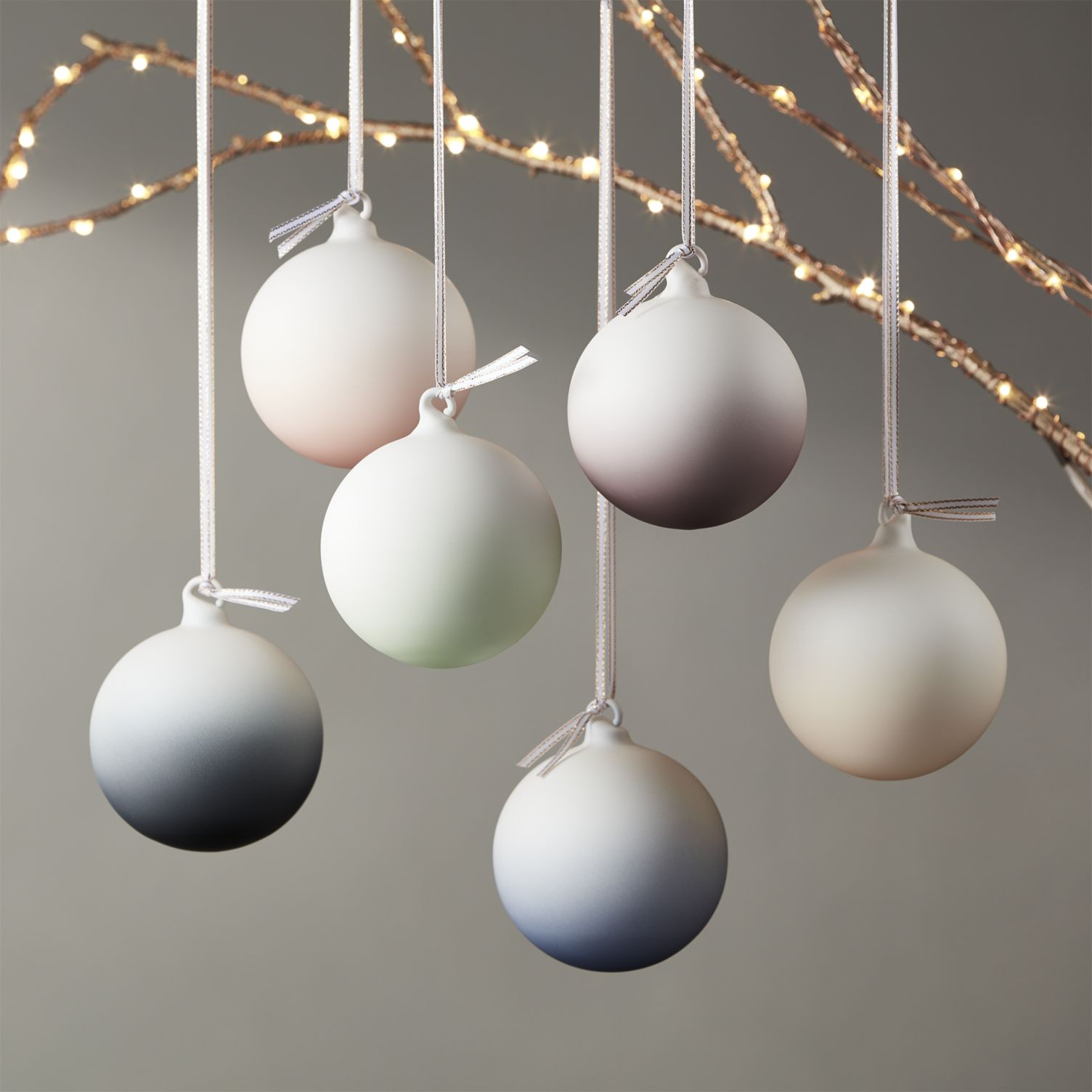 Sometimes our holiday decor reflects our favorite holiday traditions. This Gratitude Tree from The House That Lars Built can double as your Thanksgiving centerpiece. Not to mention, those adorable acorn ornaments conceal a special favor that guests can take with them!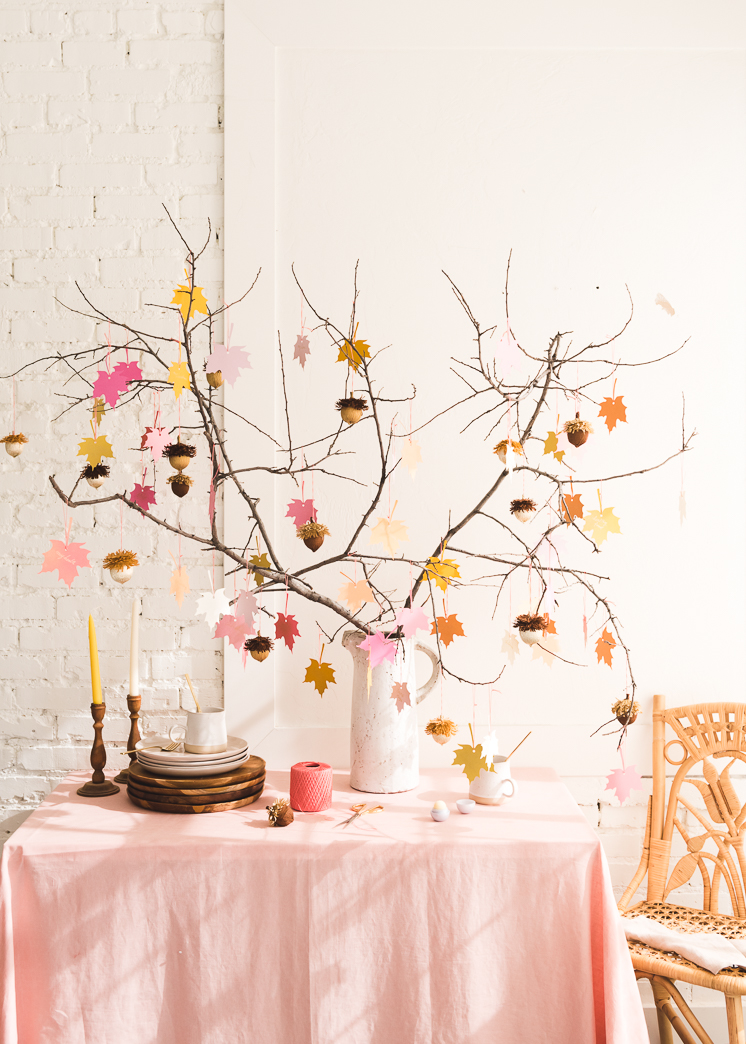 Make Your Home a Cozy Haven
When it comes to holiday design, don't forget the cozy touches! The holidays can be draining for a variety of reasons. When you have a relaxing haven to remind you of life's simple pleasures, the hectic edge of this busy season can truly be softened. In this sense, design can center you, remind you of what's truly important, and rejuvenate you so you have the time and energy to be fully present. On that note, CB2 has put together a beautiful holiday collection that features a range of decor options. We're loving the way glamorous touches are combined with natural greenery. How gorgeous are the Flocked Pine Wreaths below?!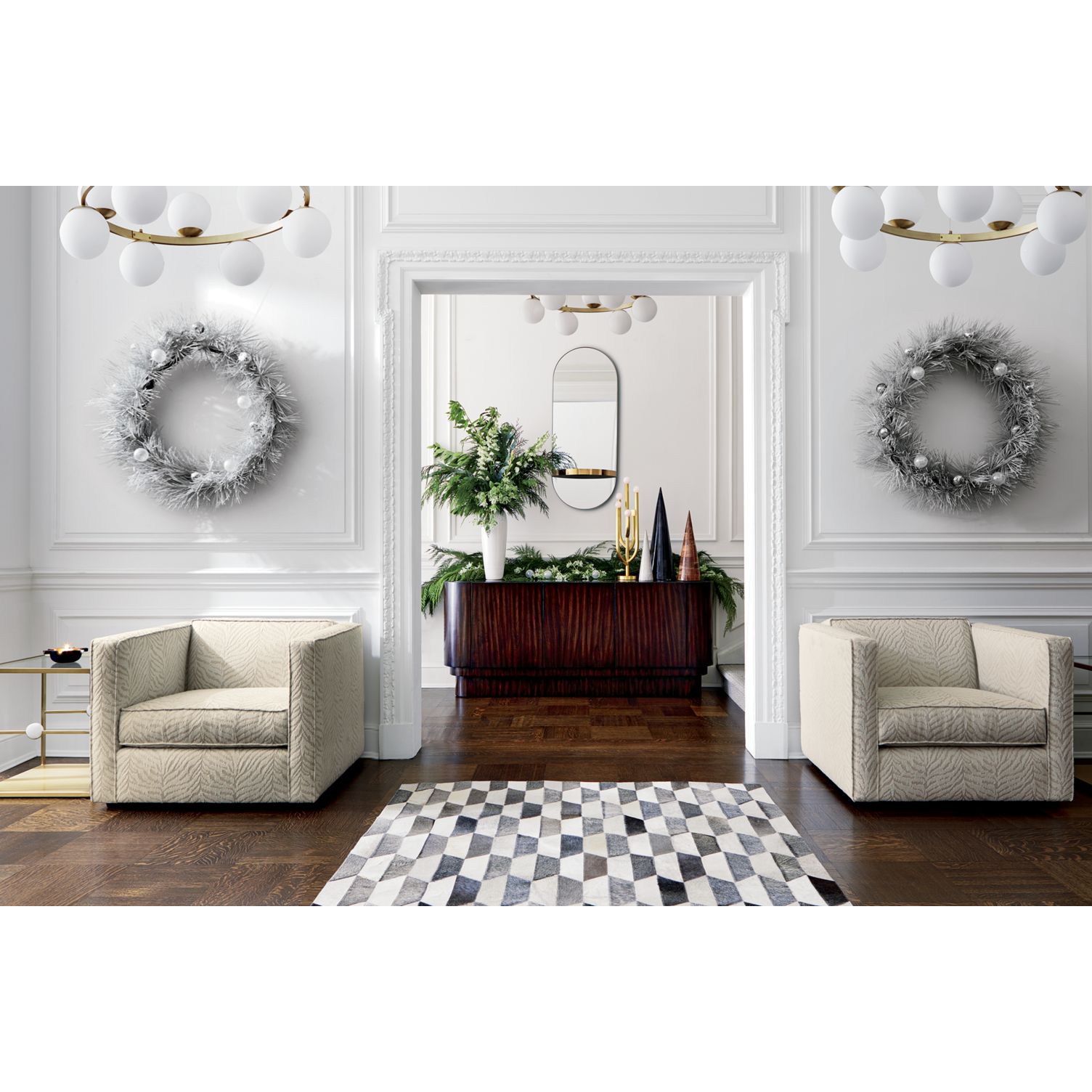 Here's a close-up of the "frosty" pine needles, which bring frosty elegance home while delivering all of the necessary warm fuzzies!…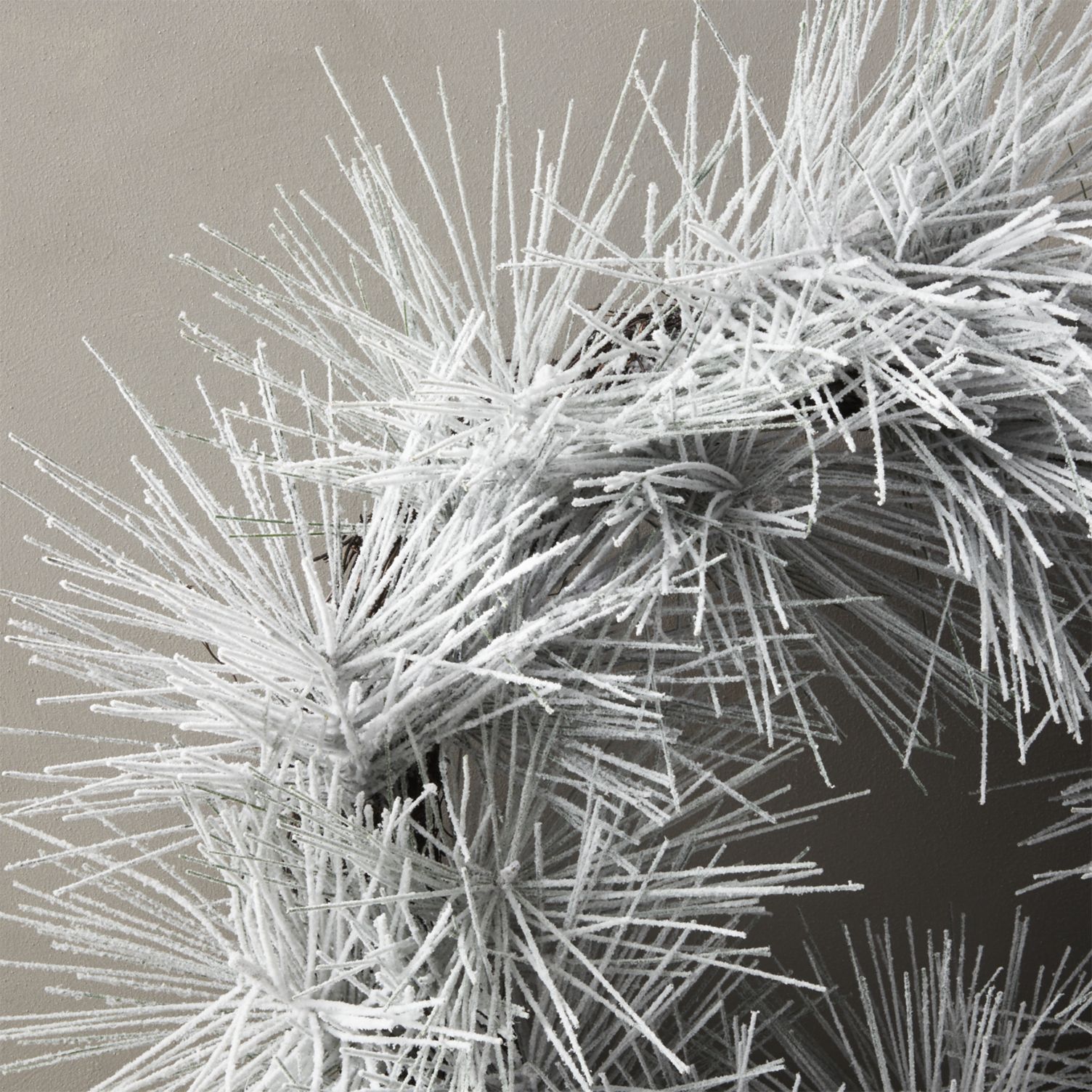 From fuzzy to furry, this White Faux Fur Tree Skirt makes a plush addition to your holiday tree vignette. A new tree skirt is a great holiday purchase that can elevate your winter aesthetic and create a comfy foundation for gifts and more!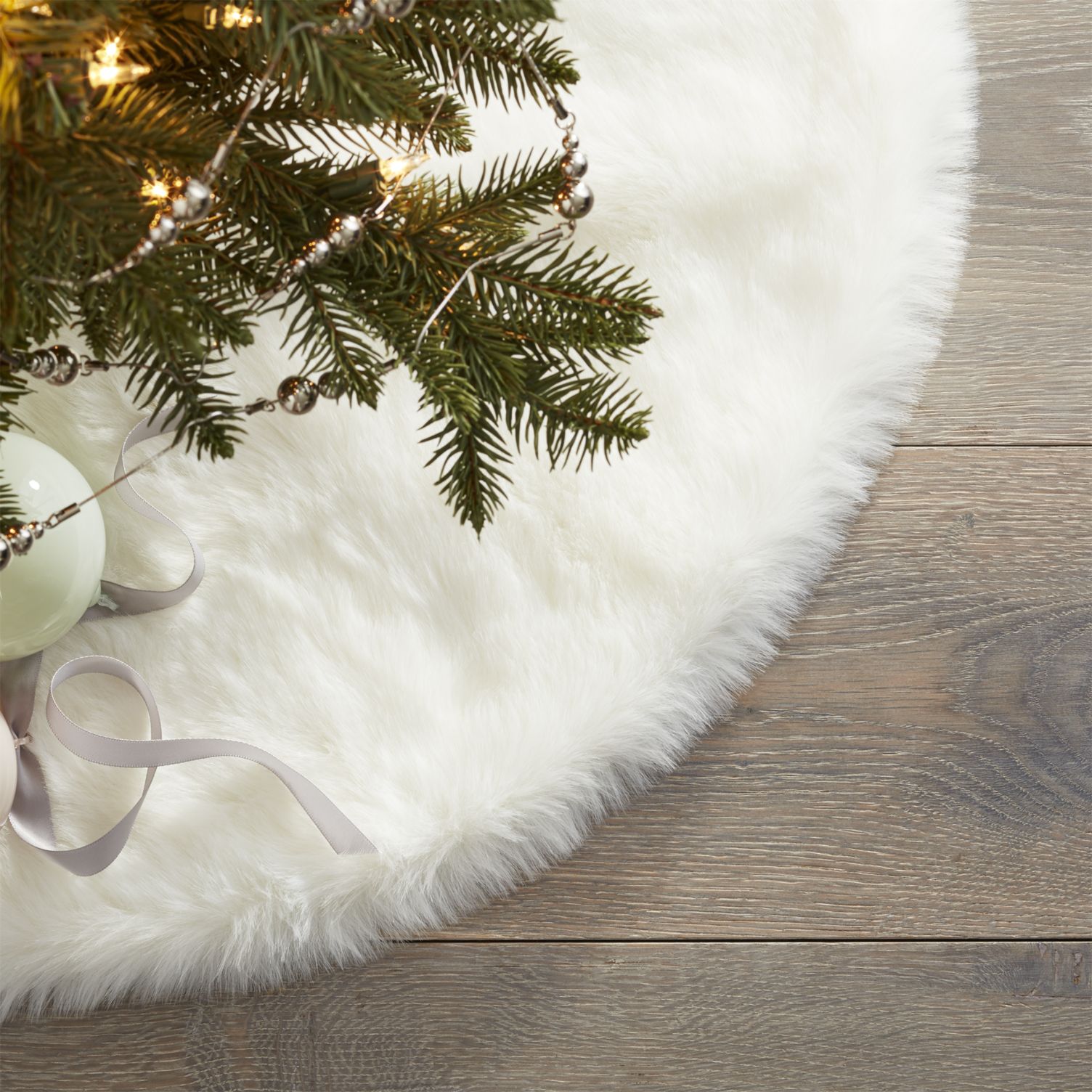 Don't forget the fun of displaying a welcoming blanket for those lazy afternoons and cold evenings on the couch. There are many, many options at a range of price points, from less than $10 to the hundreds of dollars. Whatever your budget, make sure you read the product reviews before purchasing your blanket of choice. Some of these blankets really shed! Pictured below: a fleece throw blanket with trim from Urban Outfitters.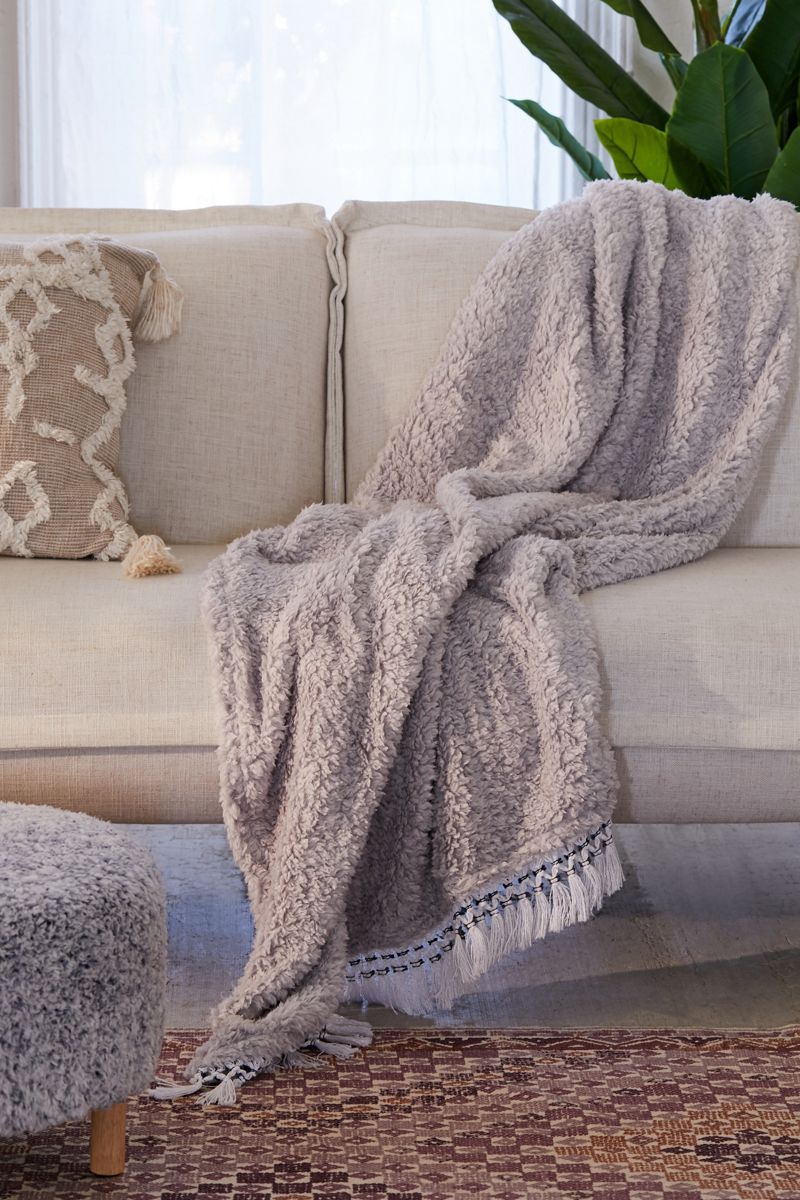 Take Your Cues from Foodie Photography
If you're a foodie, or you love to comb Pinterest for the latest in food styling, the holidays are a magical time! Whether you're looking for something delicious to serve or you need a big dose of inspiration so you're motivated to use the oven, let food photography be your friend this season. Below we see a baking sheet filled with a maple roasted snack mix from Camille Styles. Also featured: tasseled napkins and a festive runner from Target. Did we mention that food styling can point you to some fun tabletop decor?!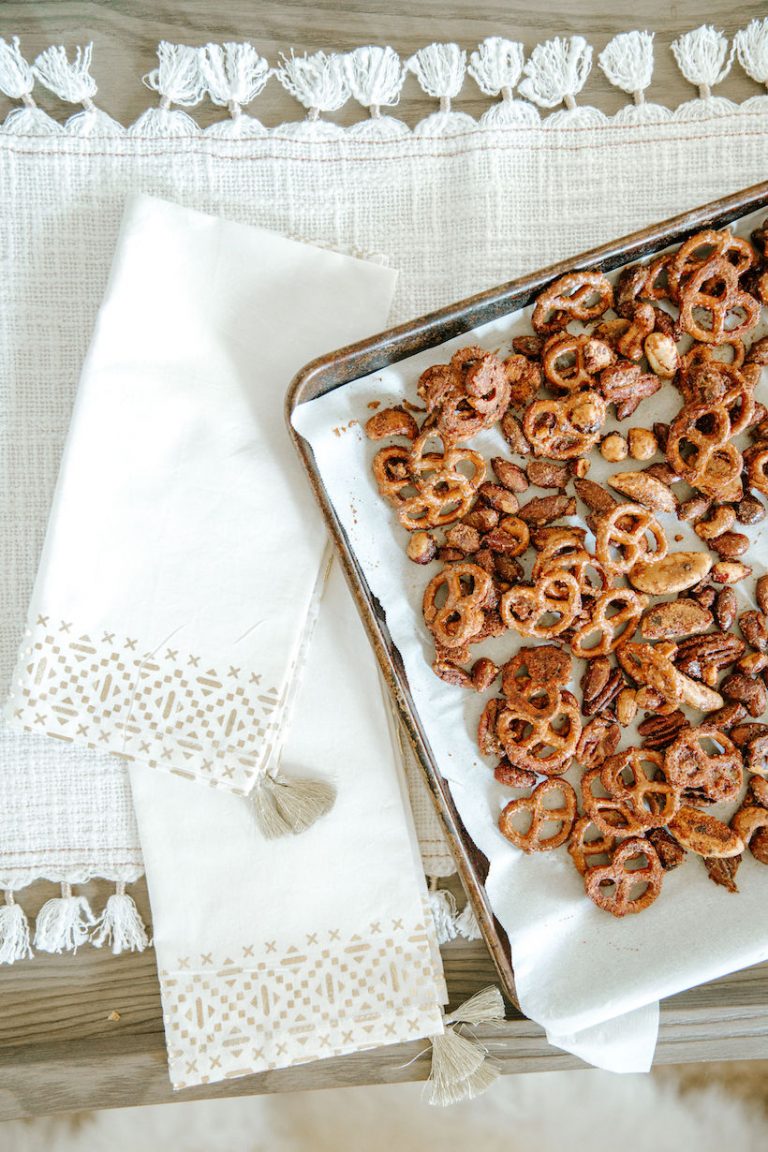 Foodie photography can also acquaint you with some irresistible recipes, such as this Delicata Squash Agrodolce from Athena Calderone [via Eyeswoon]: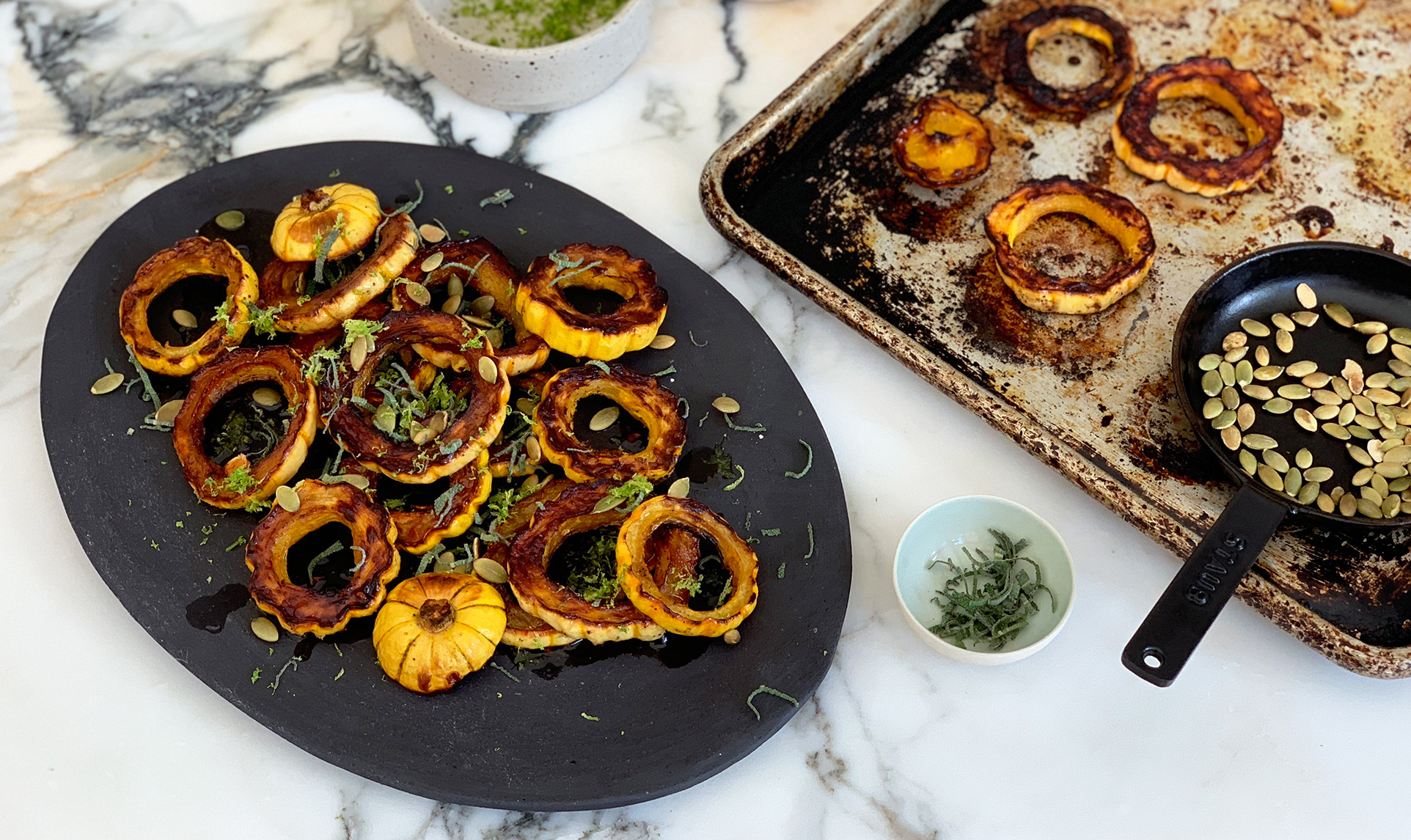 If you're hosting this season and looking for creative centerpiece ideas, the blogging world can be a huge source of inspiration. Fall tones and nature's bounty are clearly featured in the stunning photo below. Curious about the details? Be sure to check out How to Style an Edible Centerpiece from A Beautiful Mess: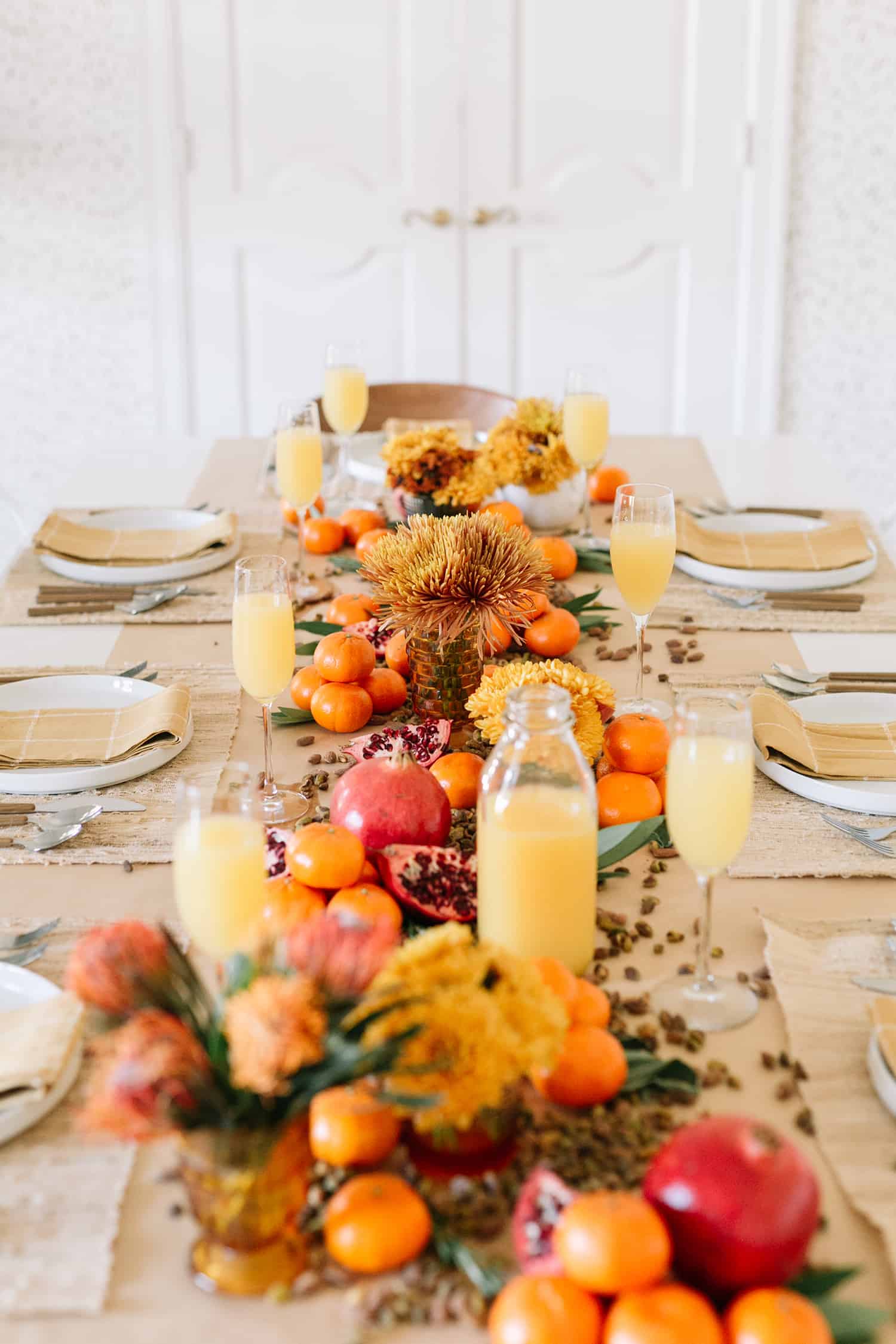 Beverages also get a special twist this time of year. We're fans of making a big batch of cocktails, punch, cider or holiday sangria and letting guests serve themselves. Convenient without sacrificing style! [photo below via Camille Styles]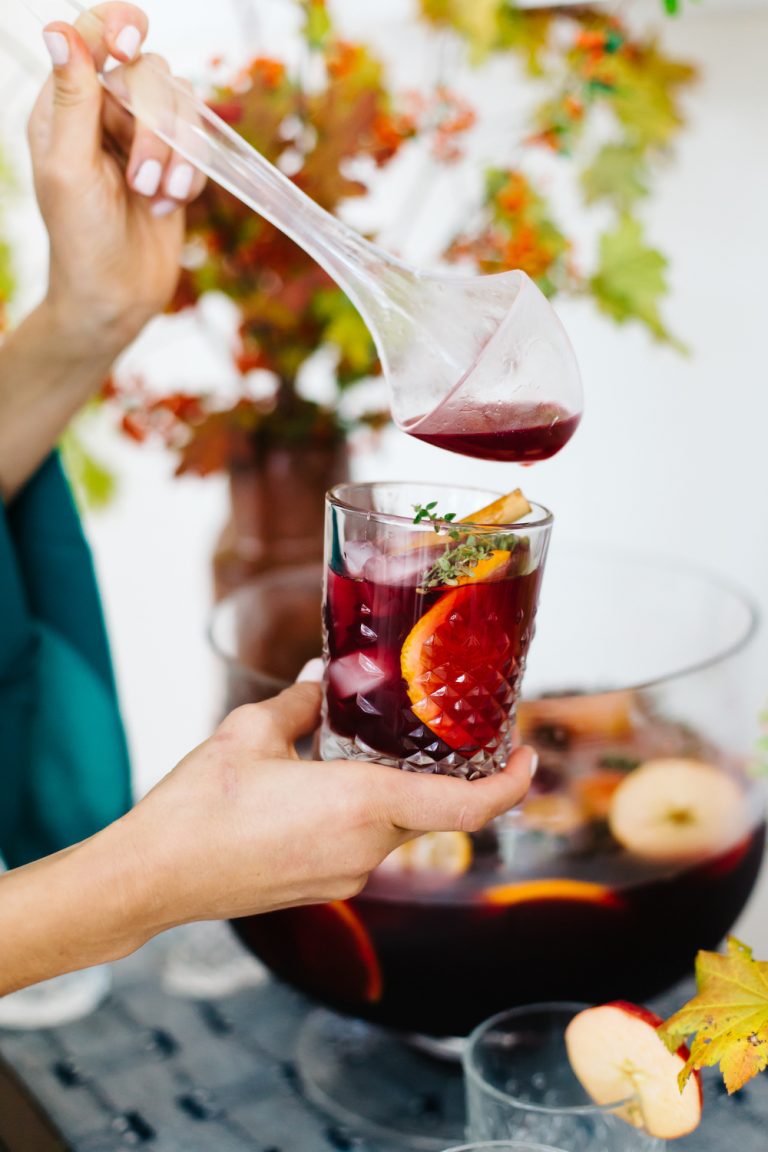 Gift Beautifully
Gifting is especially fun for those who love design. From selecting the perfect combination of goodies to reveling in the wrapping process, the creative possibilities are endless. Don't feel pressure to DIY everything. This Gift Wrapping Book from ferm LIVING makes it easy to gift with style: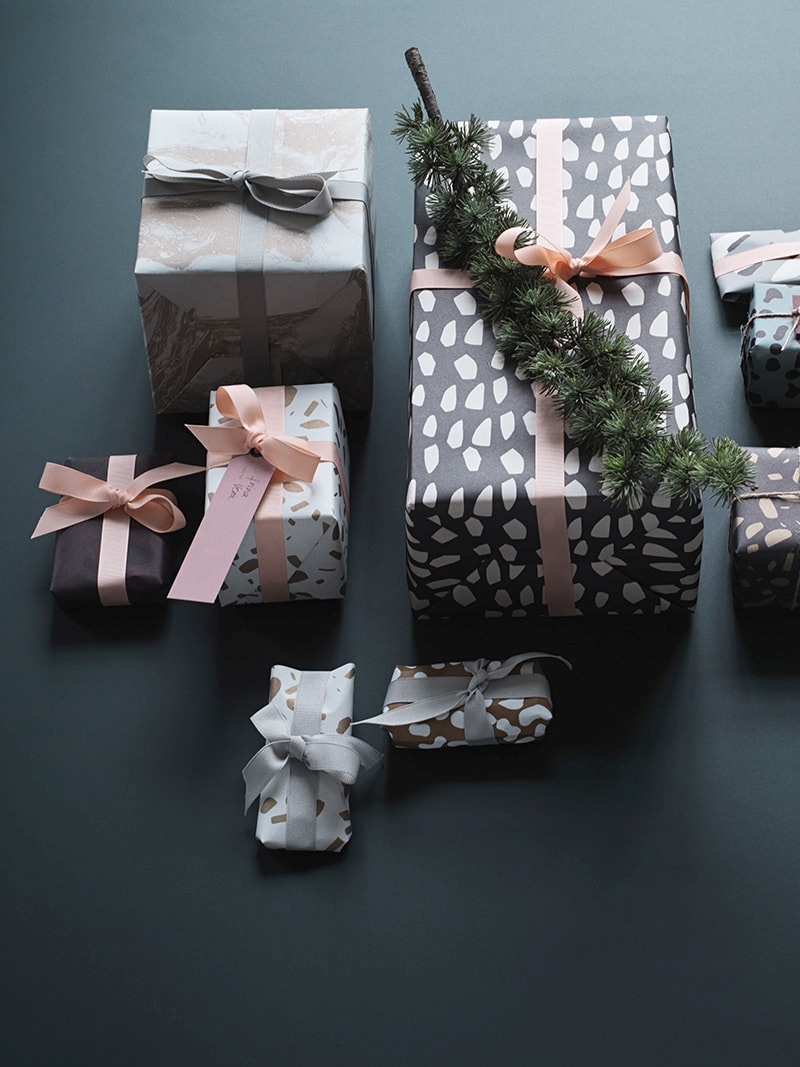 If you do feel like making your own gifts or you're on a tight budget, a special indulgence that can be created in batches is a great place to start. We can't wait to make this citrus-herb salt from Eyeswoon!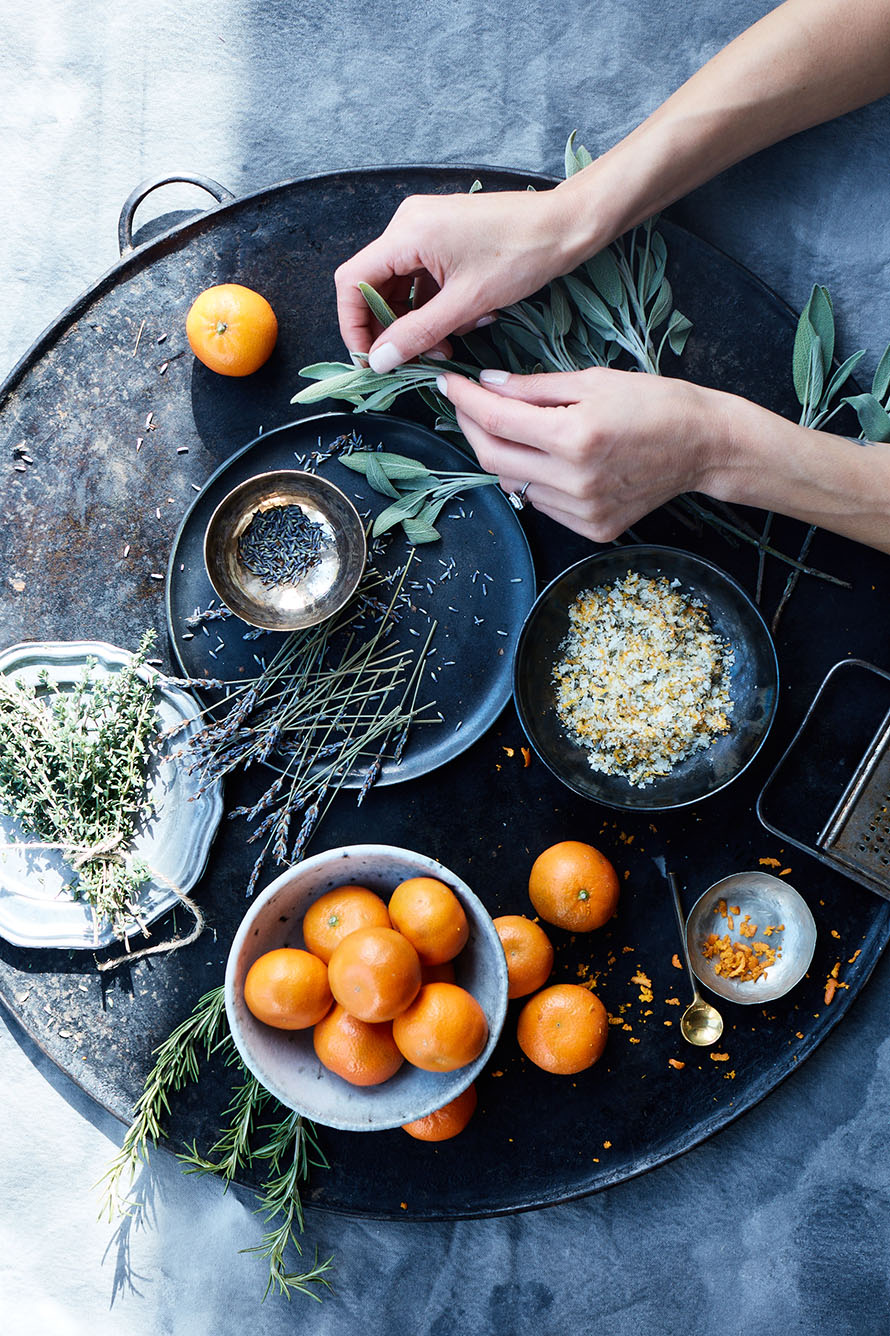 Look how beautifully it presents itself when placed in simple yet classic containers. We're tempted to tie a sprig of lavender to the rim!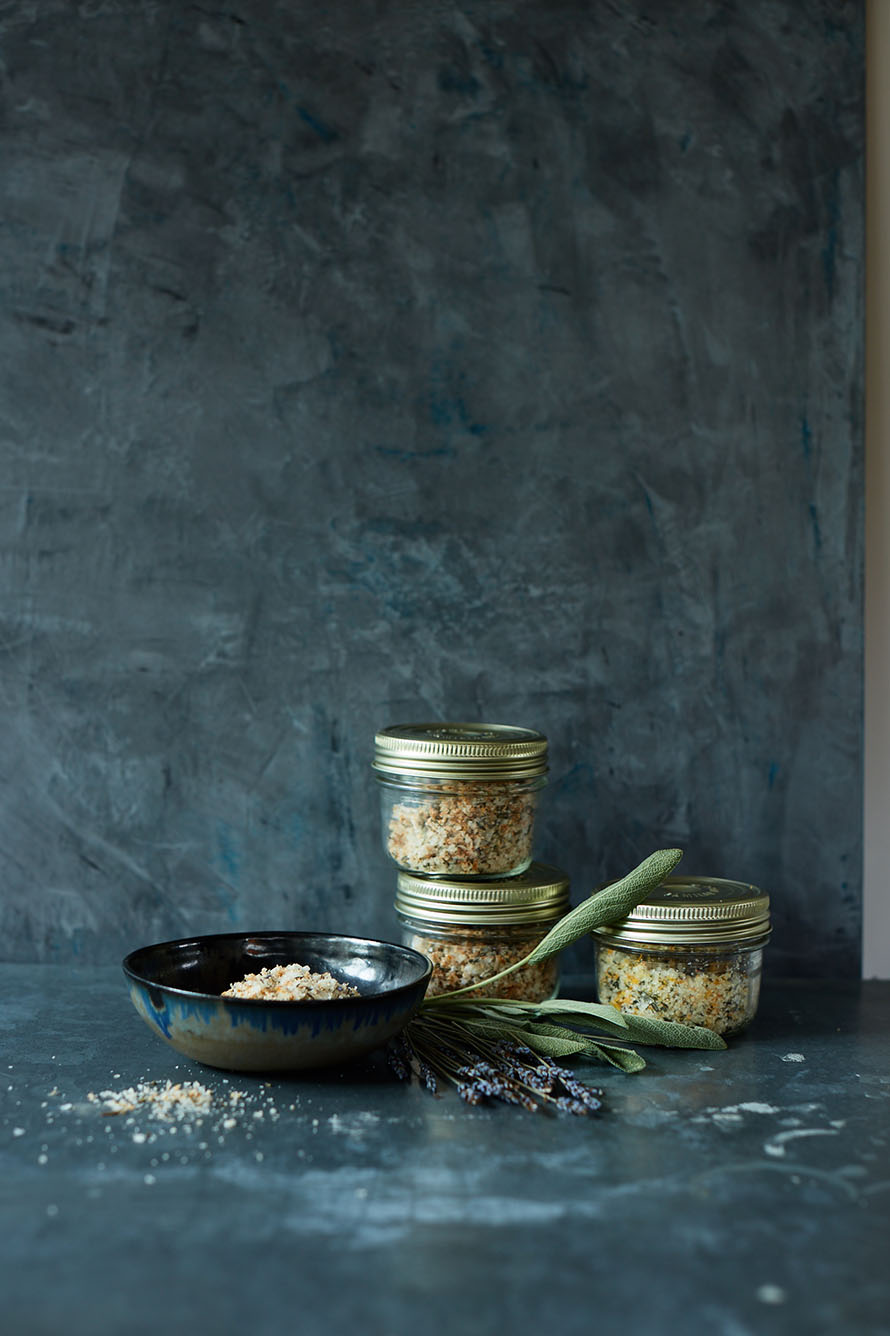 Can you tell how inspired we are by Athena Calderone and Eyeswoon this season? This beautiful bundle of foliage combines the best of natural and manmade materials. Spend a couple of hours grouping your favorite baubles and trim, and you have amazing gift toppers that personalize each item you deliver to your nearest and dearest!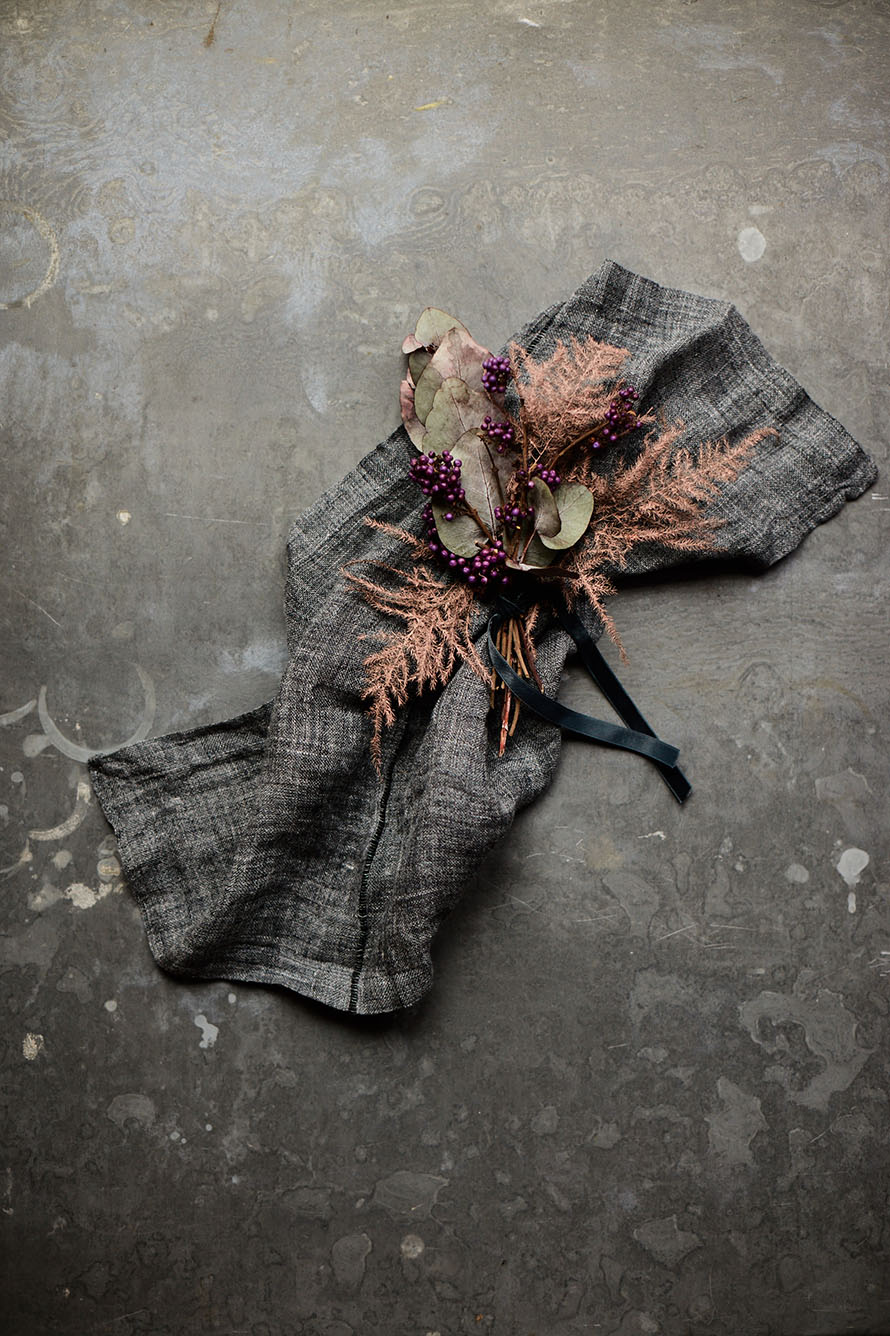 What's on your holiday to-do list? Thanks for reading!