Home architecture, decorating and interior design is no always serious business. In fact, for design aficionados like us, it rarely feels like serious or strenuous work. But even for those who love all things 'home design', there comes a time when we would like to move away from the usual parade of color schemes, themes and styles and delve into something much more whimsical. Taking such a fun and enjoyable journey today leads us to the eclectic, surprising and amusing world of bathroom signs. Yes, that is right; we will share with you today some dashing bathroom signs (not styles) and we are sure you will love them all!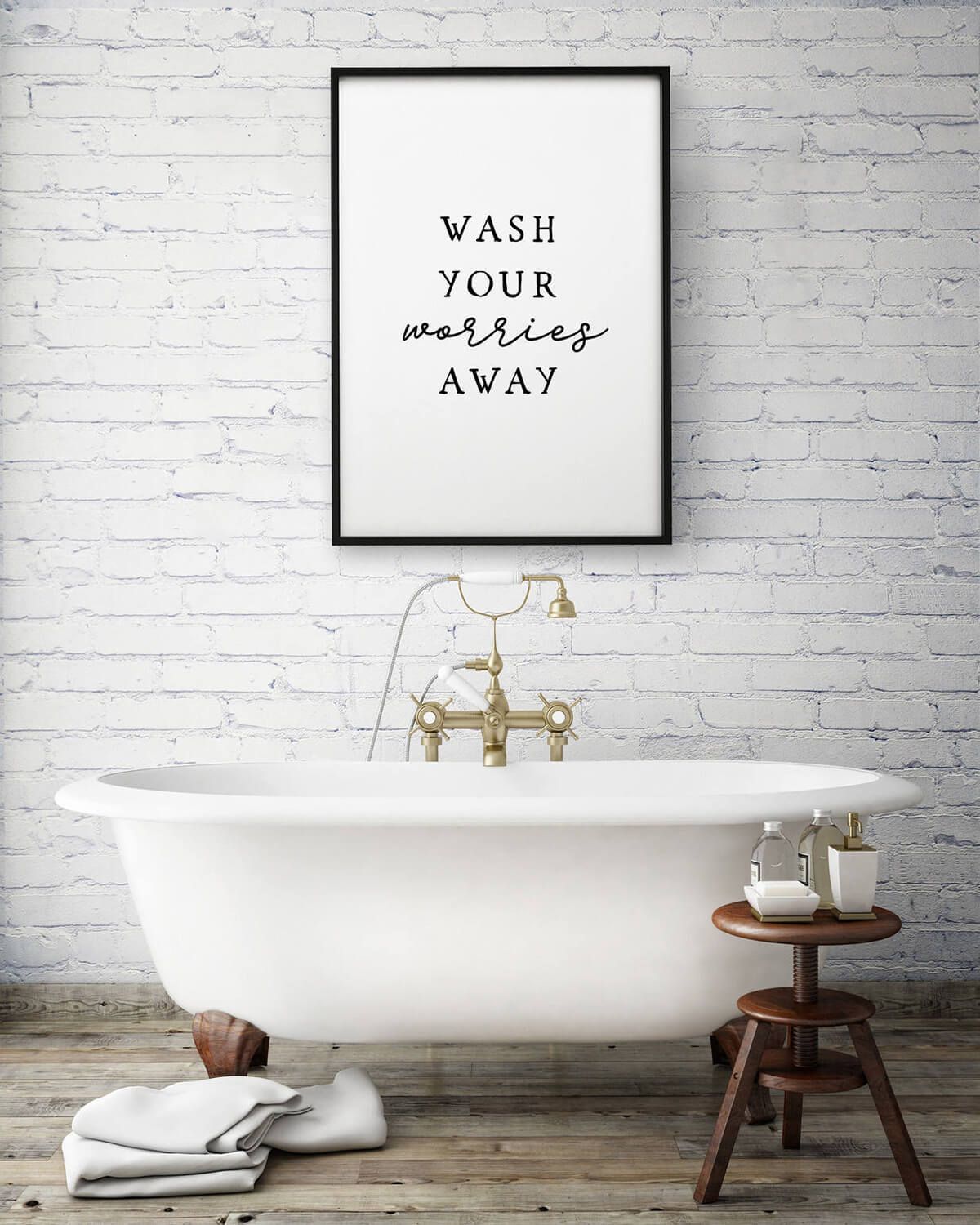 Bathroom signs move away from the mundane and they can bring a smile to the face of even the dreariest among us. This is as much about what you want in the bathroom, your sense of humor, and what you can find easily in a store near you as it is about the style of the bathroom and its overall dynamics. Whether it is in the guest bathroom or the master suite, a bathroom sign brings something unique and unexpected.
Say Something Crazy!
Bathroom signs from the rustic to the modern are more about what they convey rather than the colors they bring in or the pattern they have to offer. Instead of those boring and 'safe' decorative pieces in the bathroom, try out something much quirkier this spring with a crazy sign on the wall. Wall signs for the bathroom come in a wide range of shapes and forms and you need not limit yourself to just the classic 'wooden' sign on the vanity countertop. What else can we say… The signs below speak for themselves!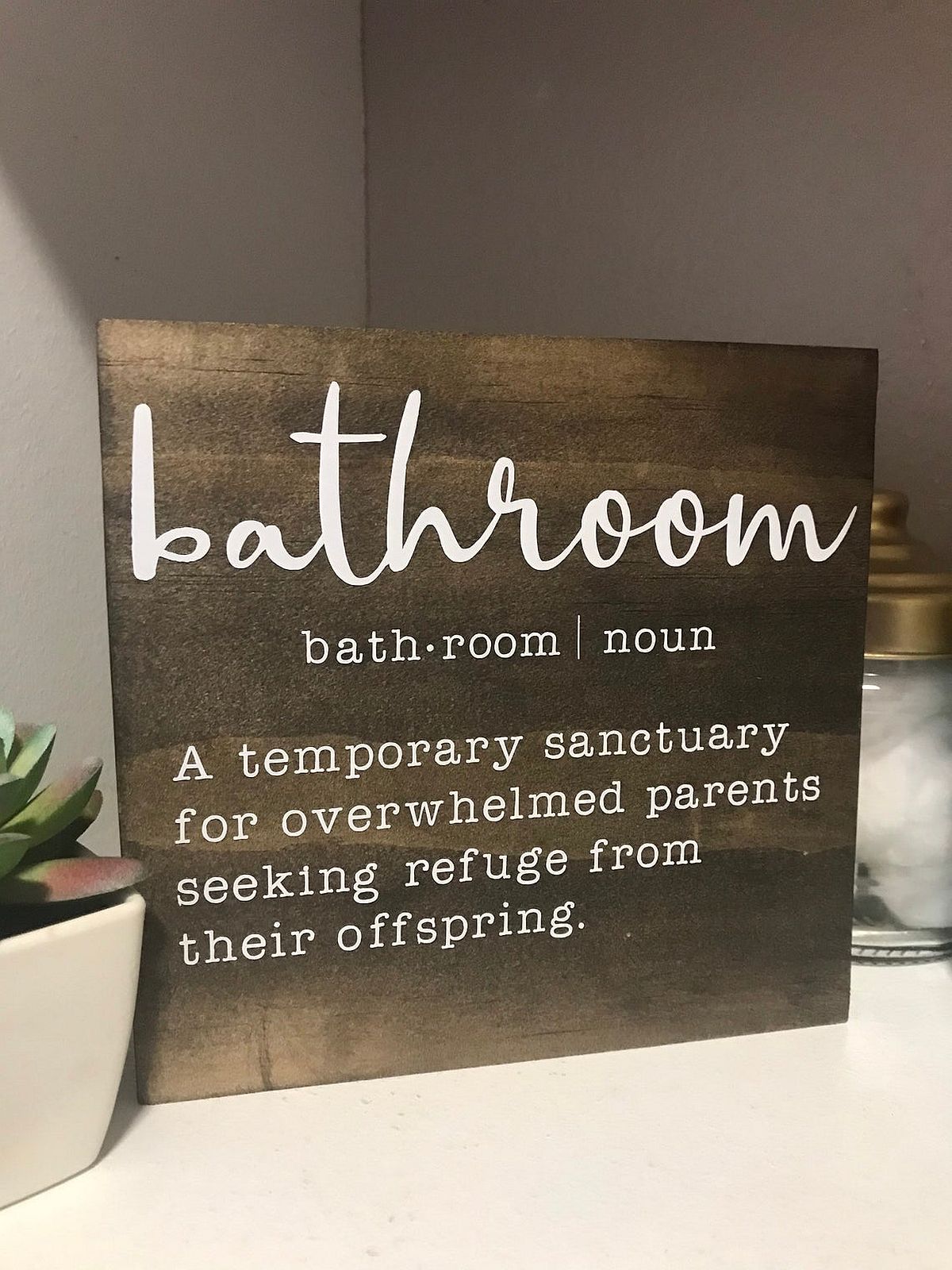 Parents everywhere know the struggle of trying to keep a bathroom clean and orderly. It's not an easy task so maybe it's easier just to have a sign that says it all.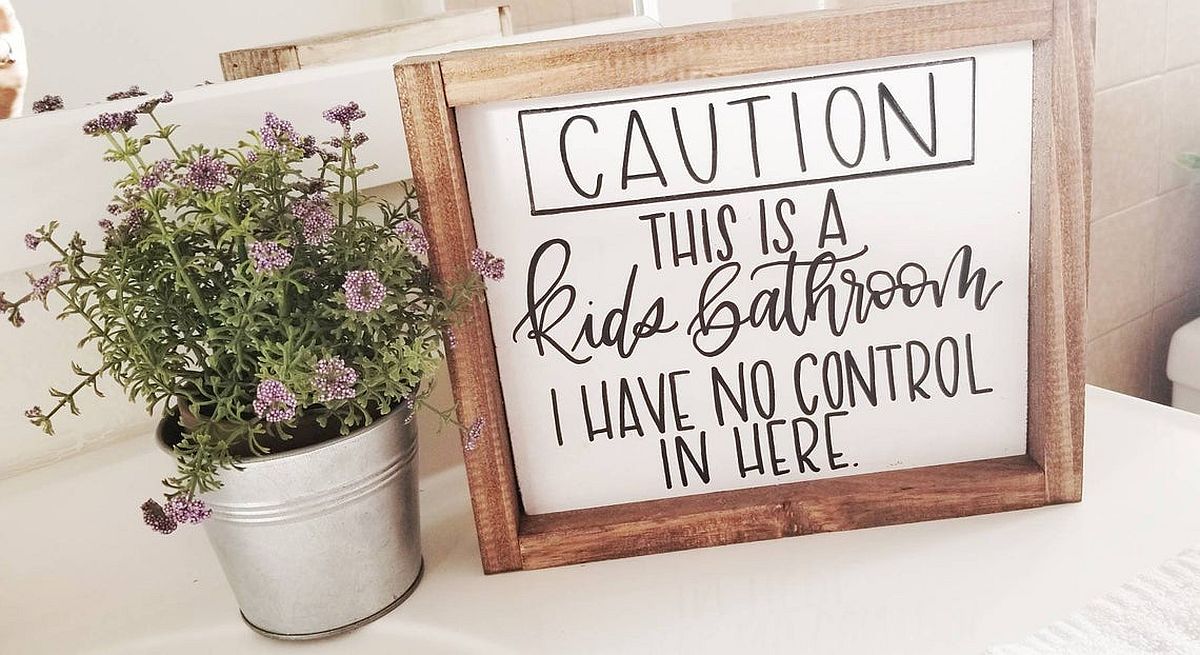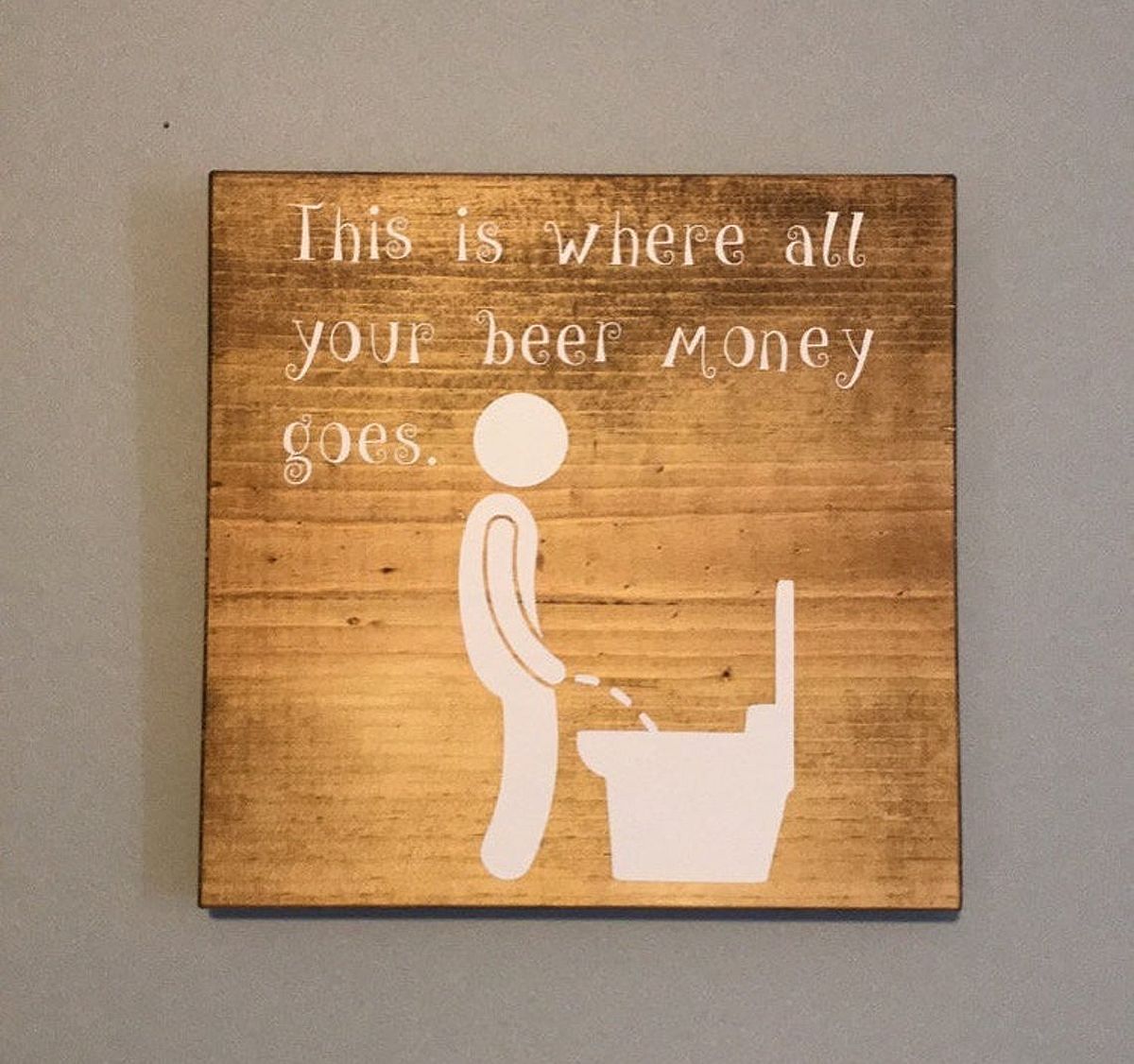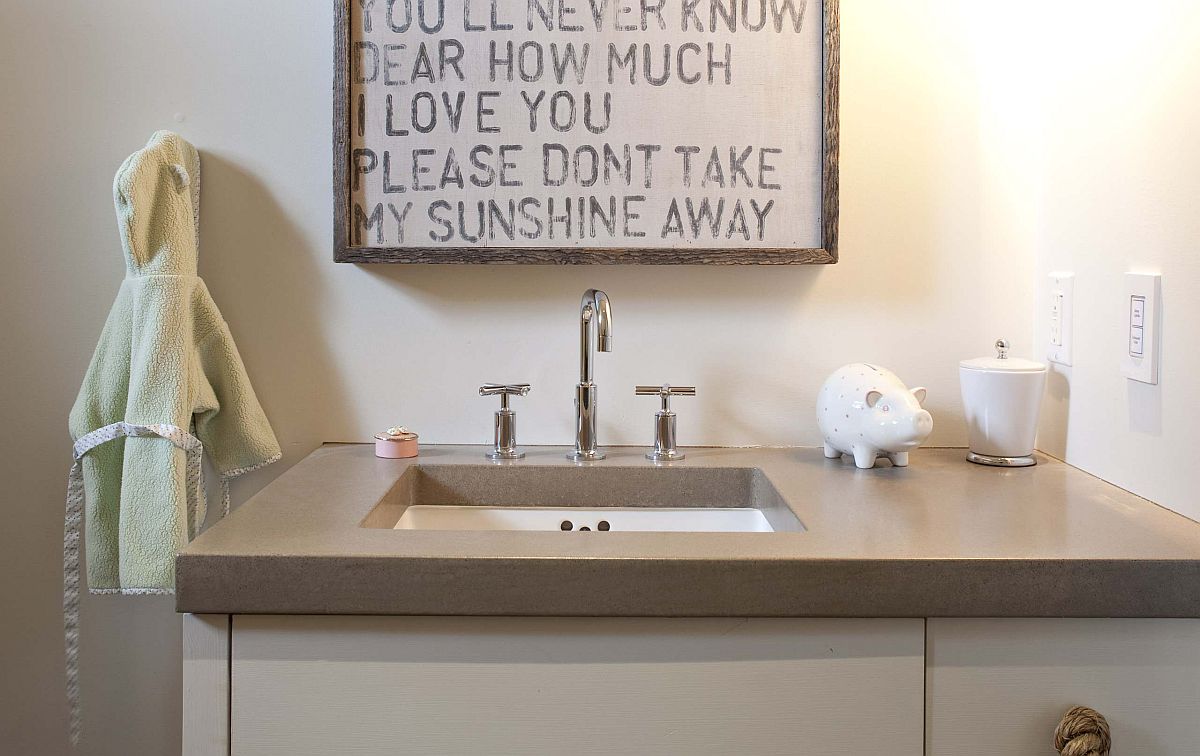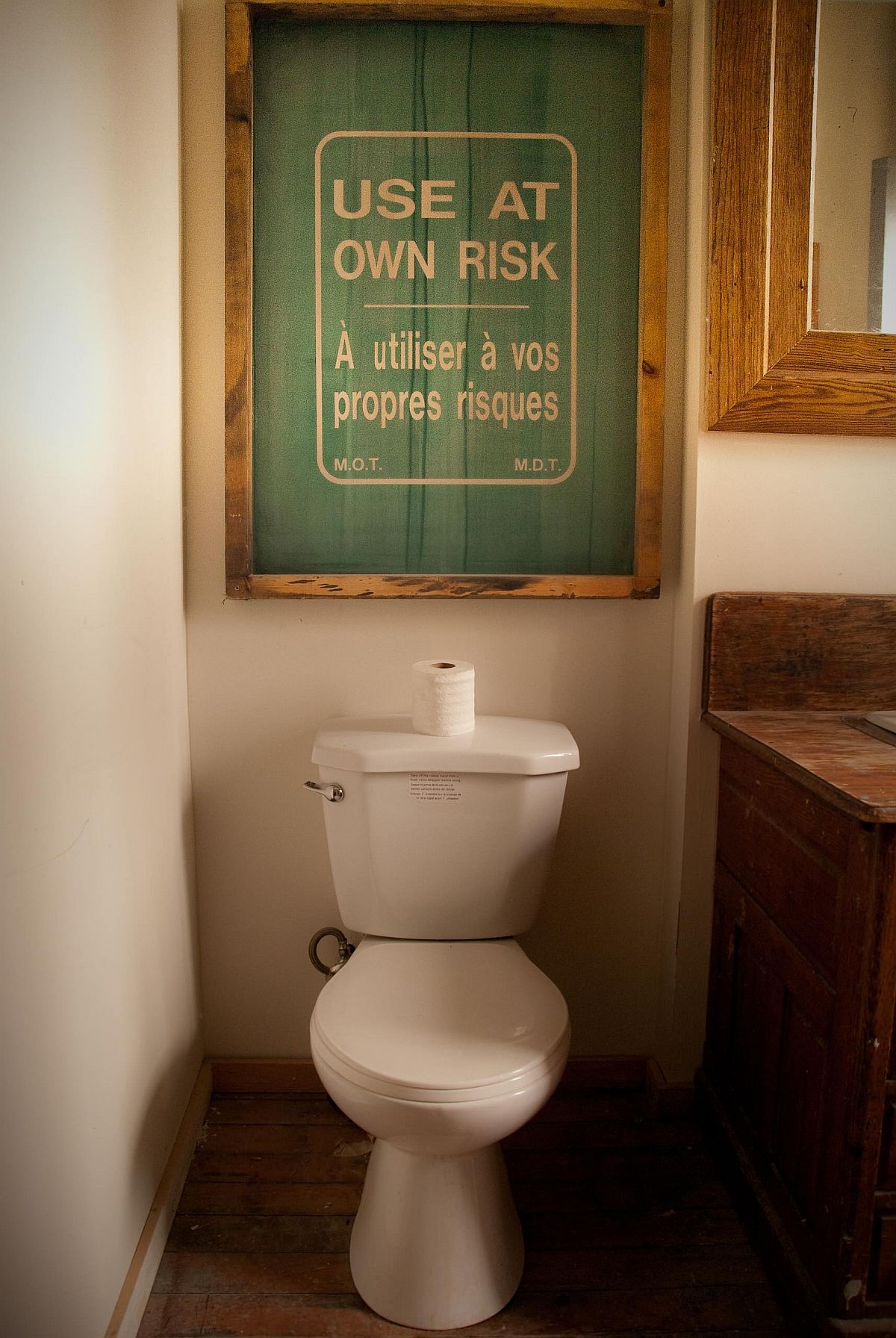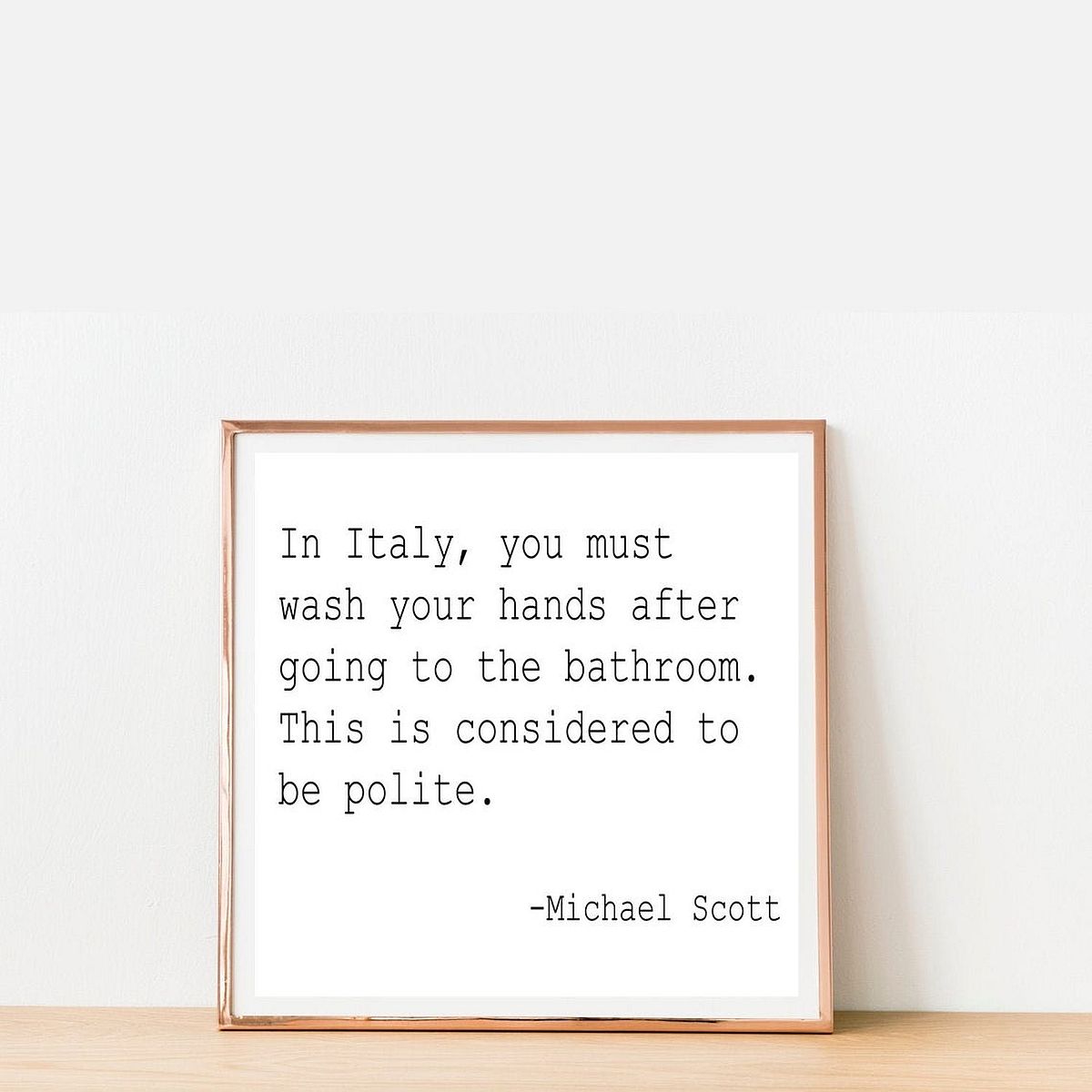 Rustic and Farmhouse Inspiration
One thing that is absolutely certain is that most bathroom signs feel much more 'at home' in farmhouse and rustic bathrooms than when used in modern and minimal ones. This is especially true for those giant wooden signs that can be just placed on a floating shelf in the rustic bathroom to get the desired effect. This is especially true when you are searching for custom-crafted signs on online stores like etsy. In modern bathrooms, these signs usher in a hint of textural and visual contrast.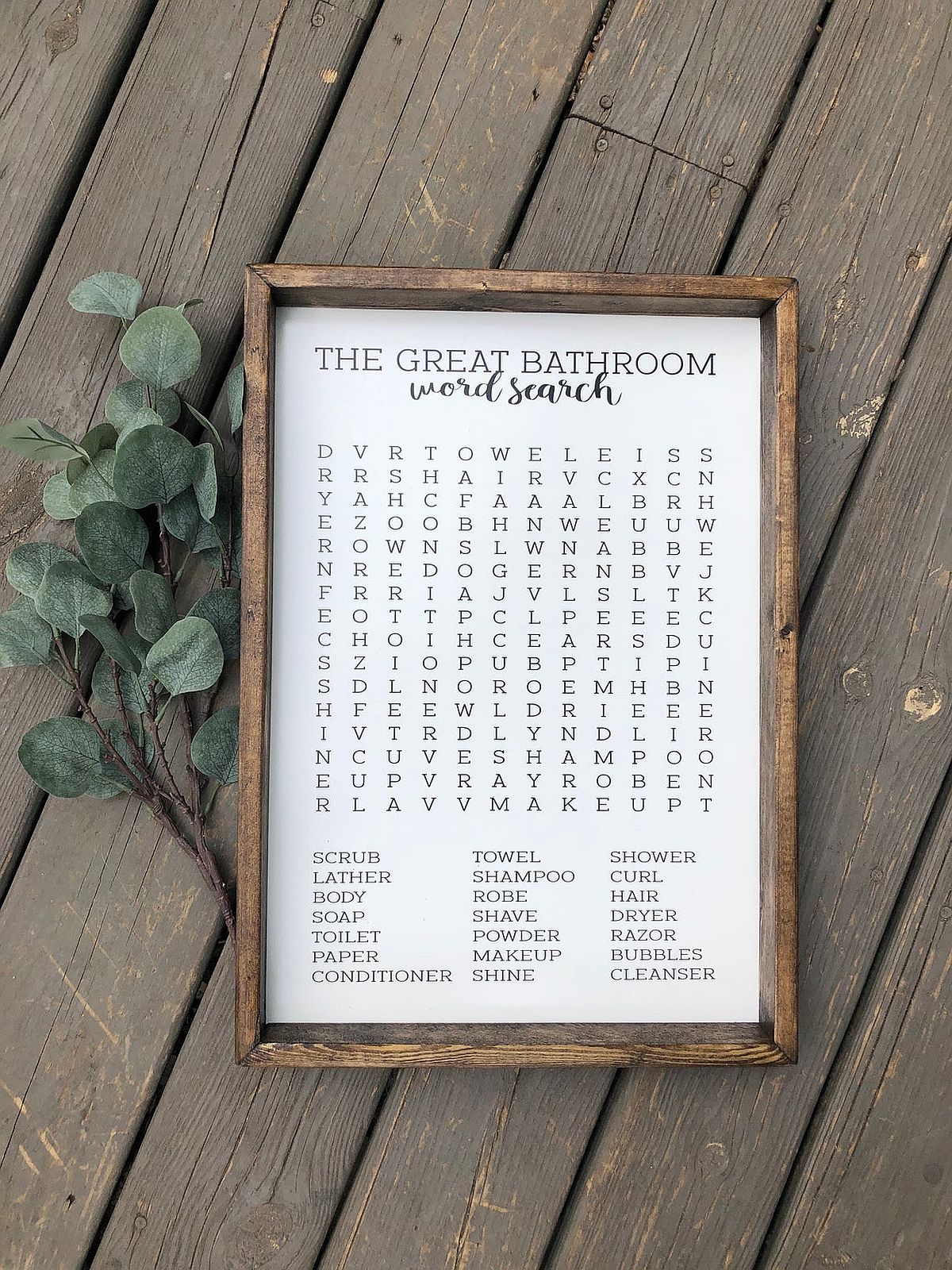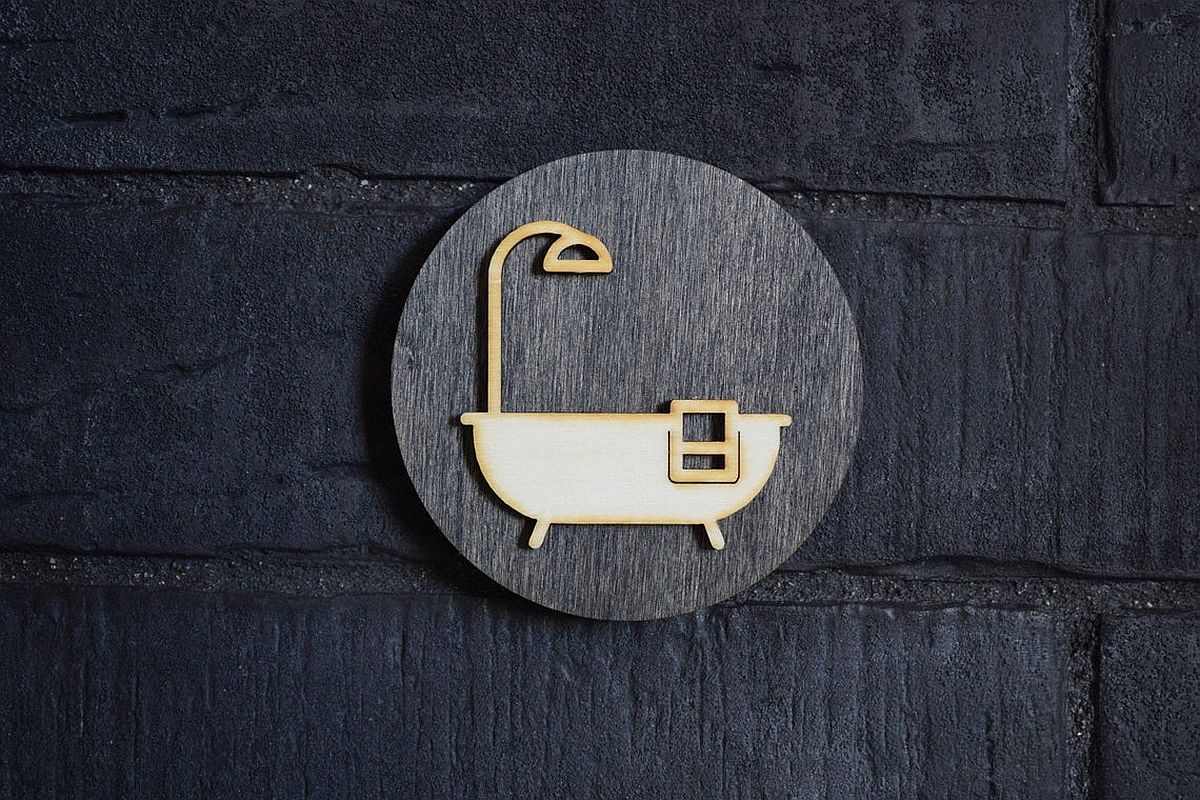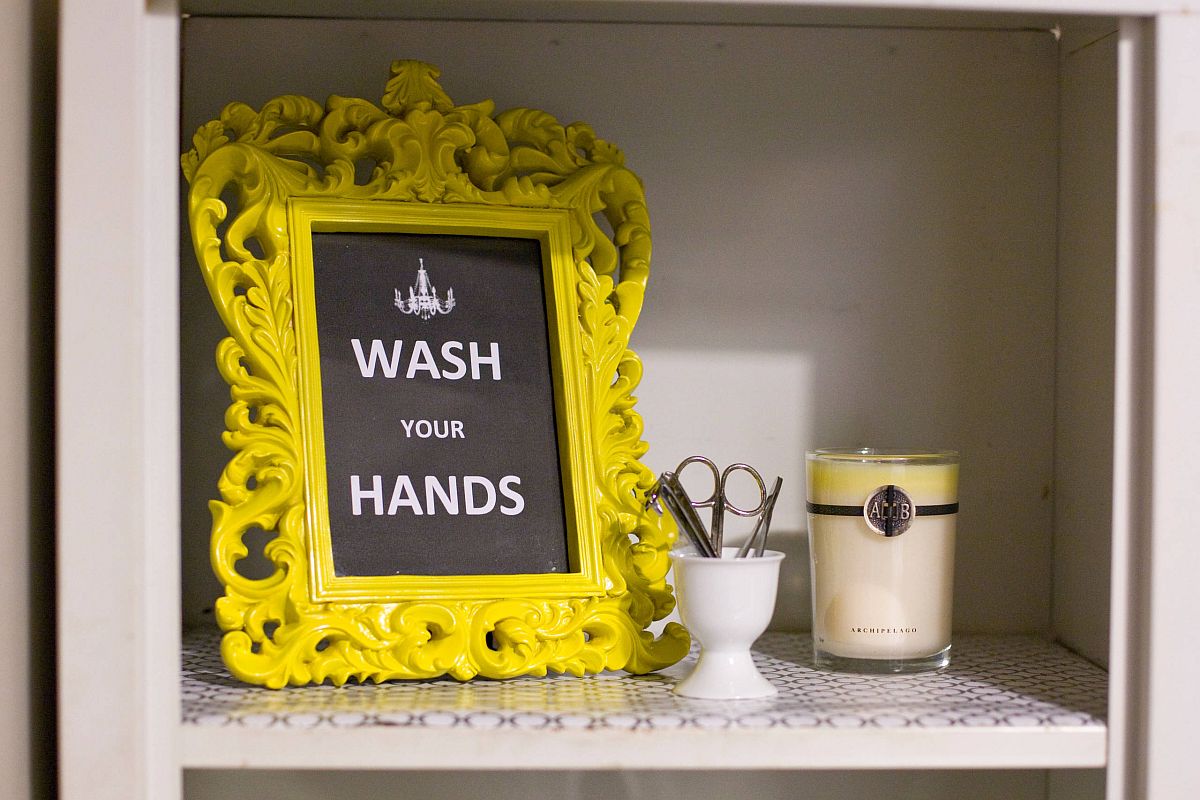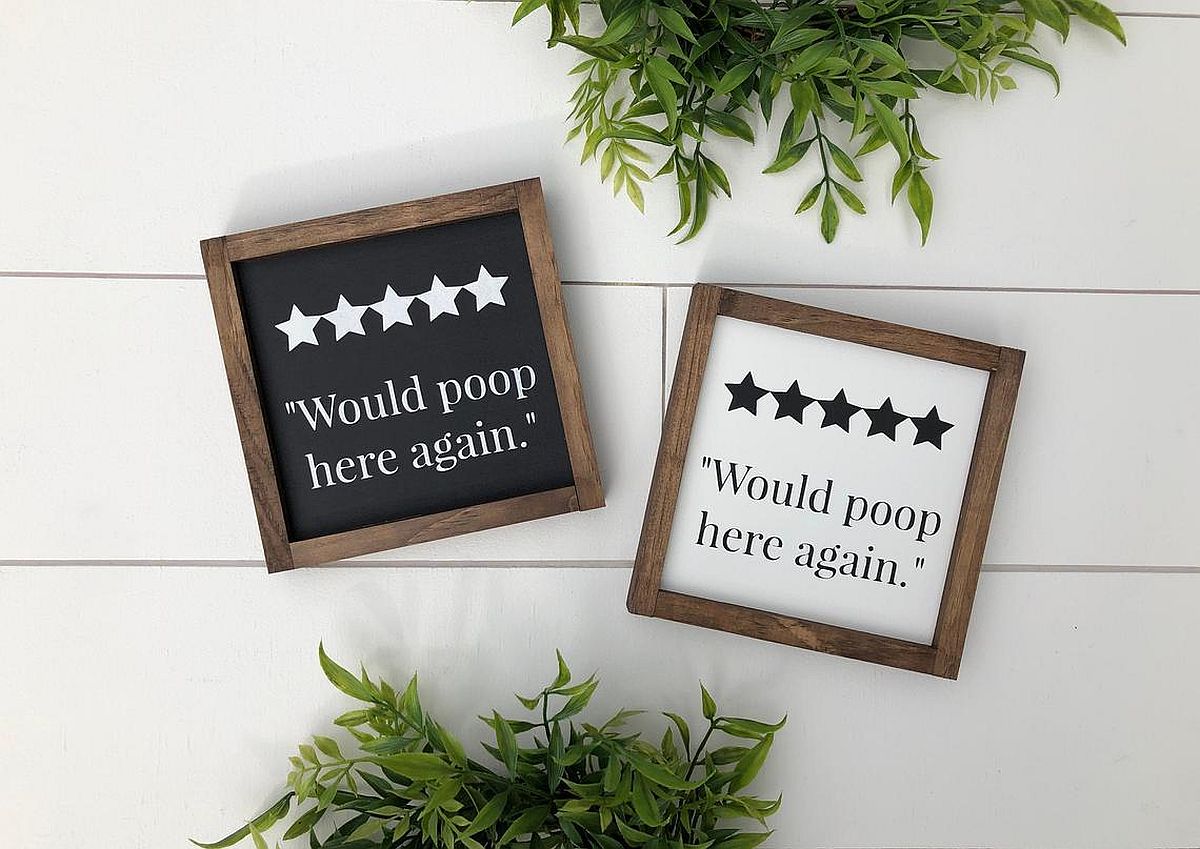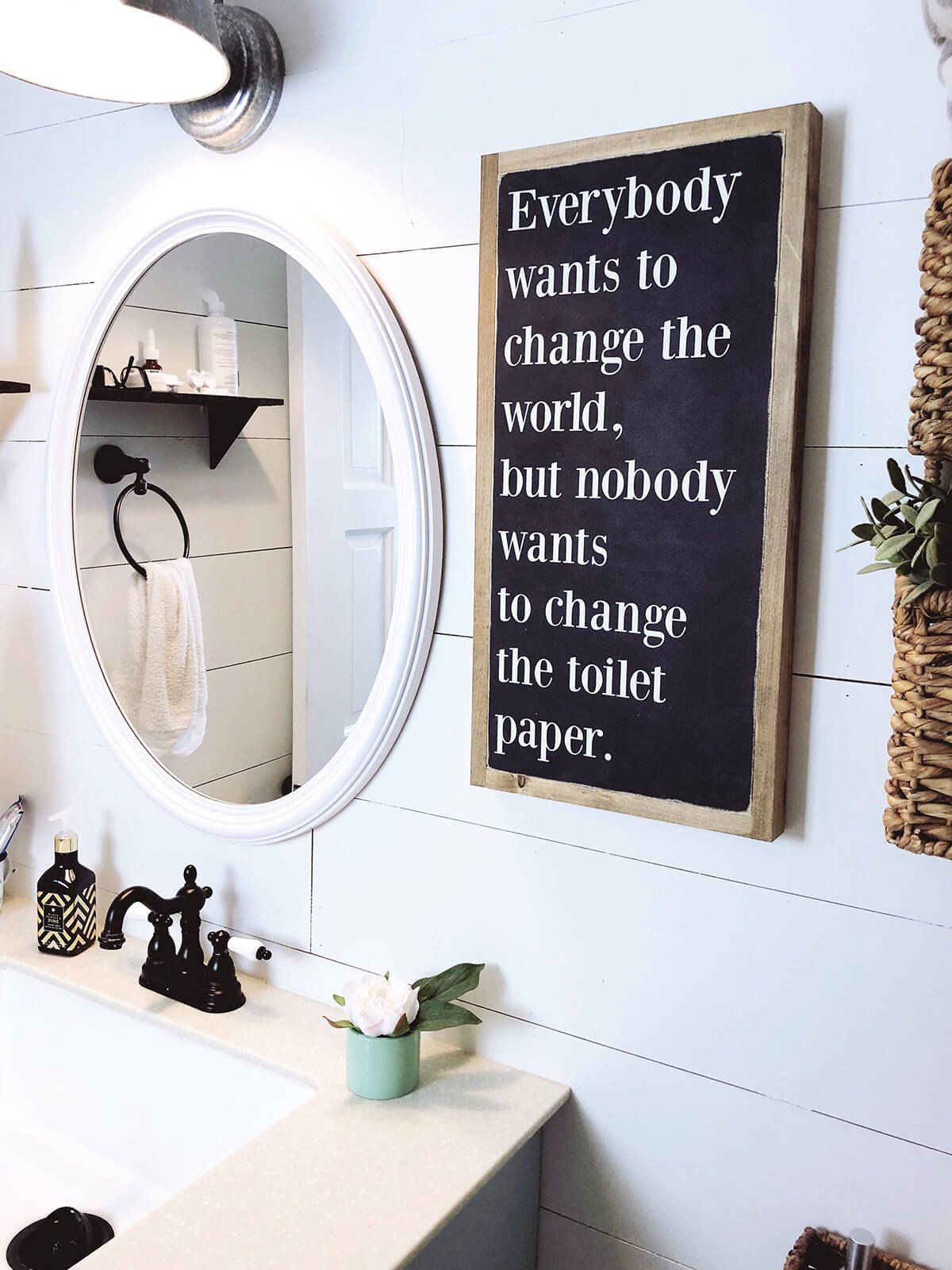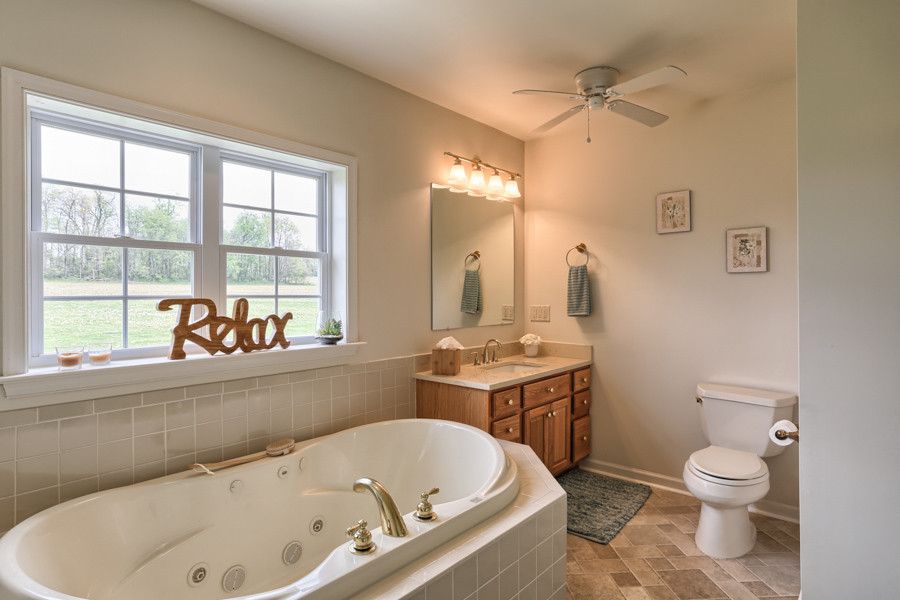 Size, Placement and Styles
With bathroom signs, you generally need not worry too much about the size of the sign in relation to overall sign of the bathroom. Even an oversized bathroom sign looks just fine and fashionable as long as it is placed at the right height. With the addition of the sign, it is best to make sure that there are few other accents placed on the same shelf or wall. If you have a style like French country, beach or nautical, then you can always add accents like seashells, ships in a bottle or a ship's wheel to accentuate the look.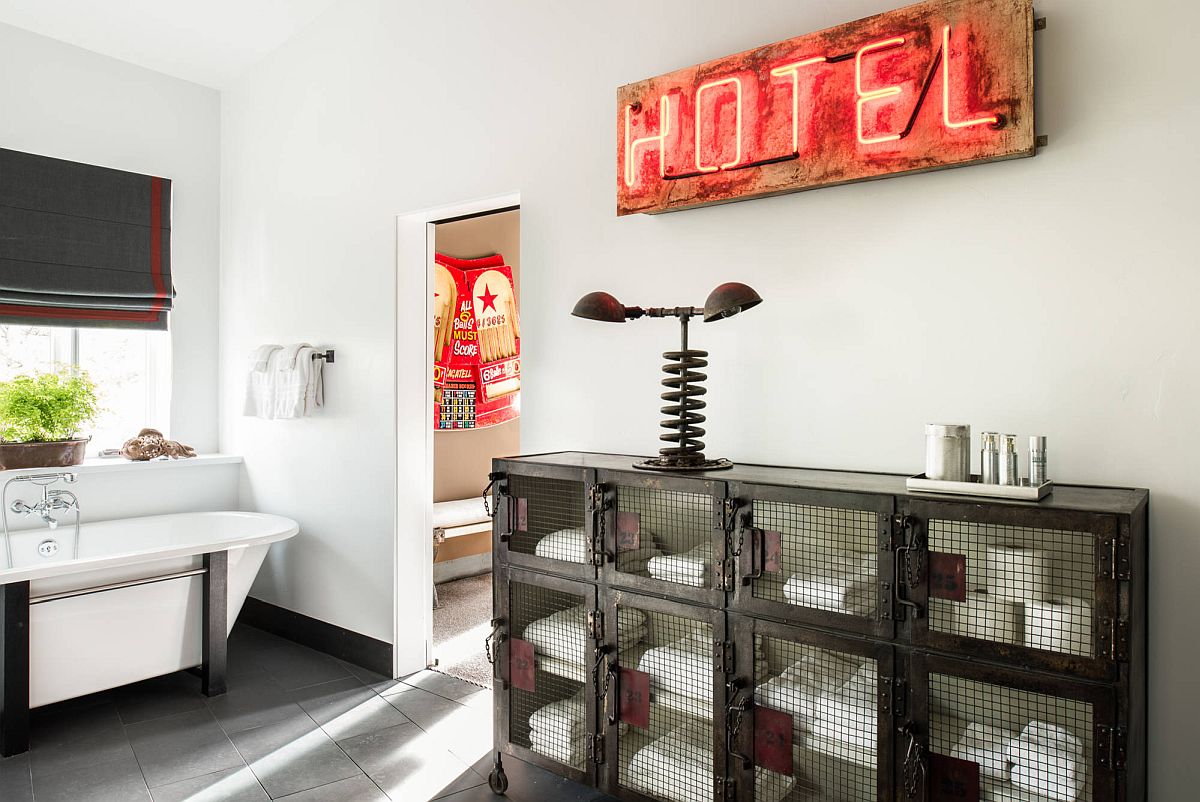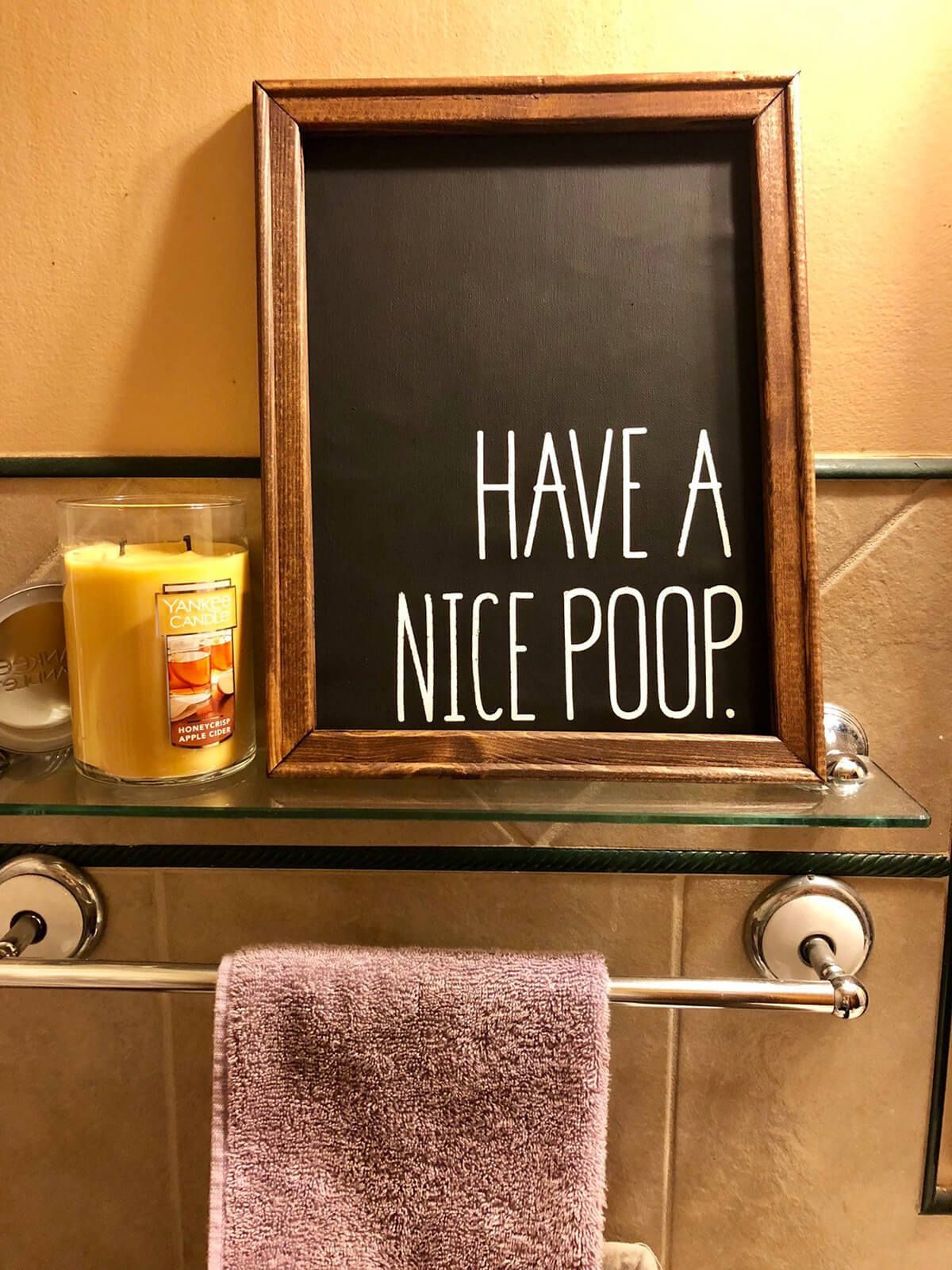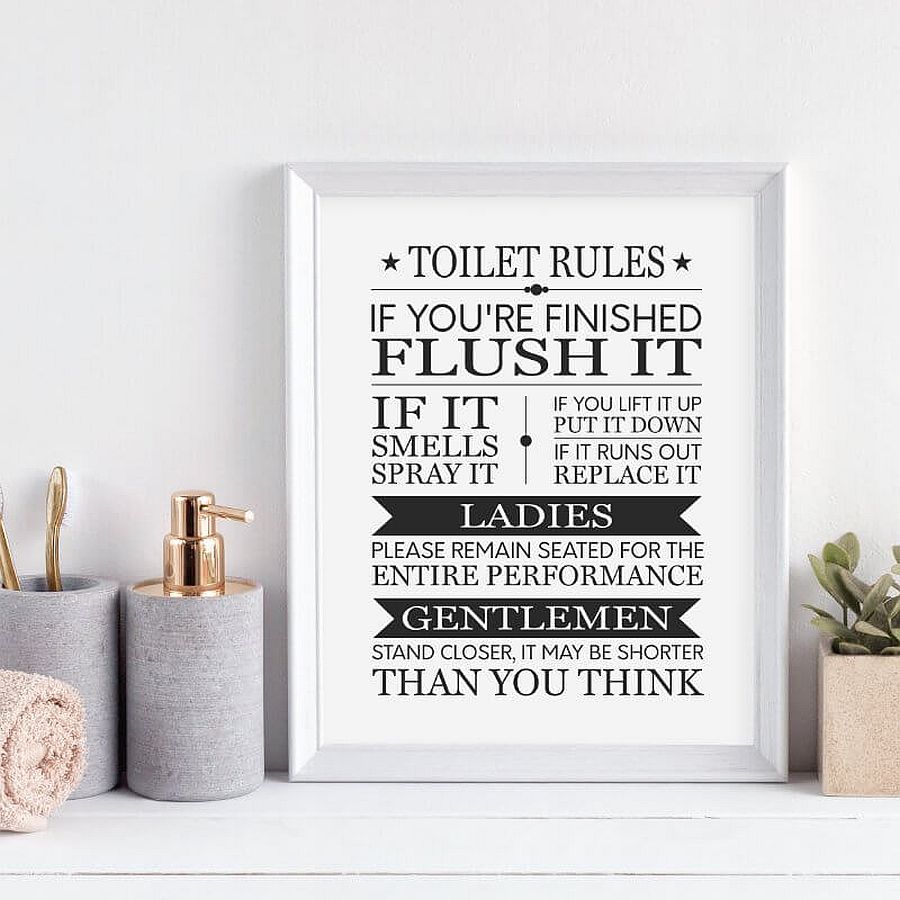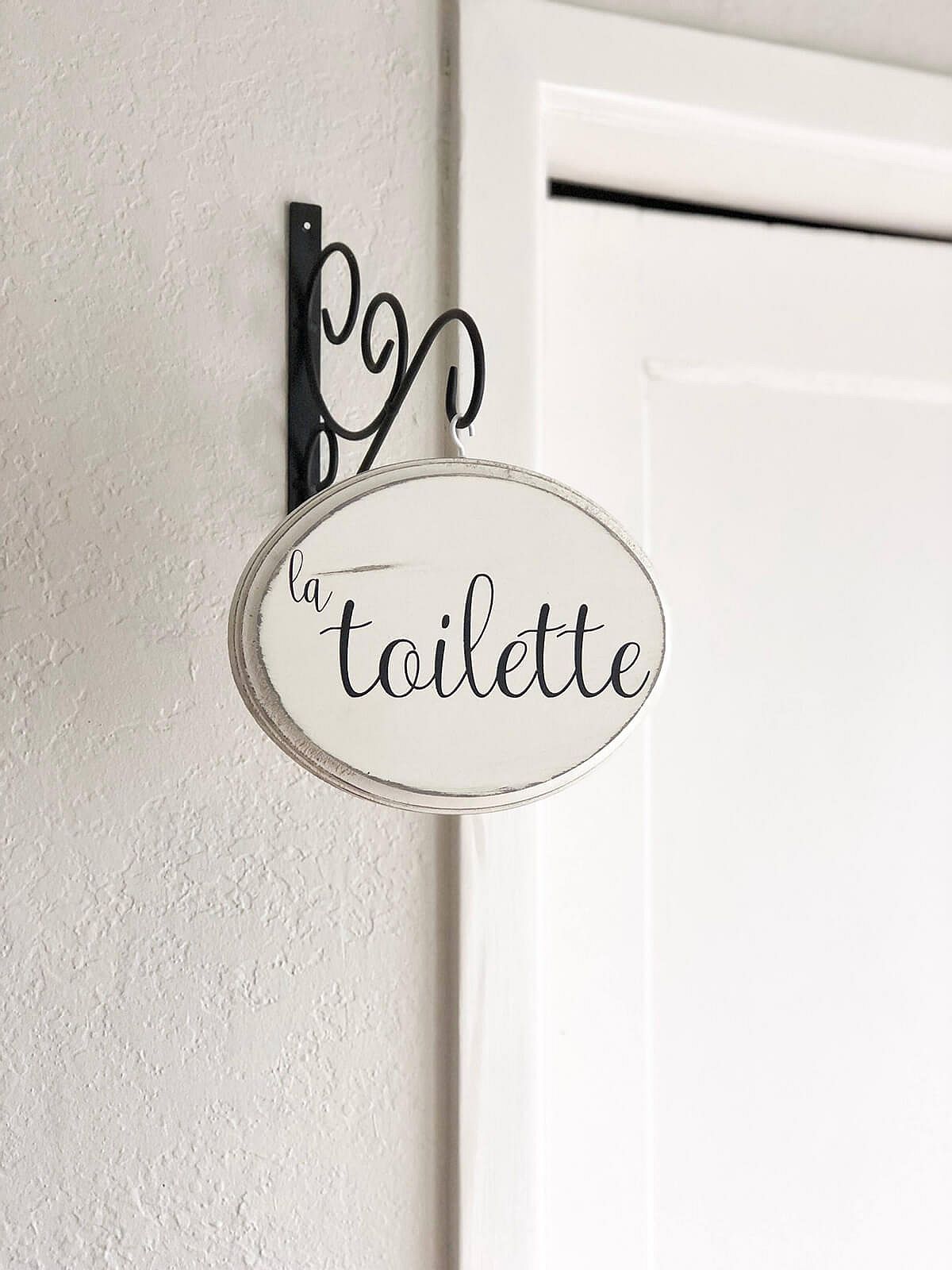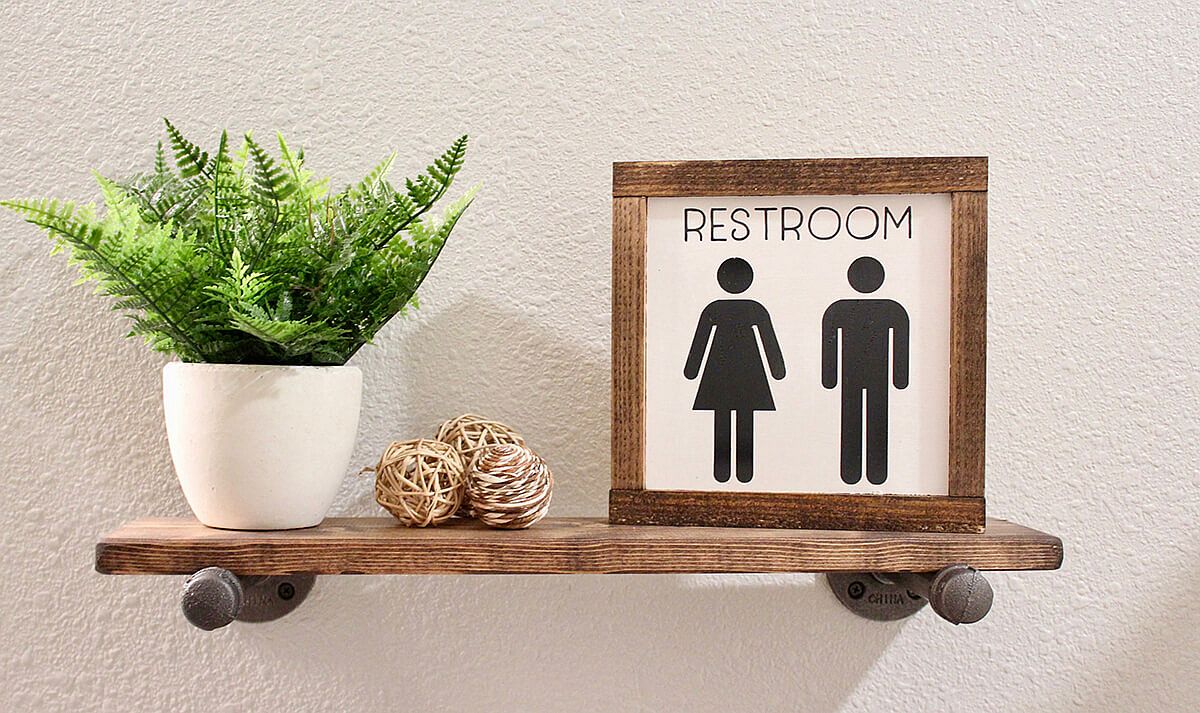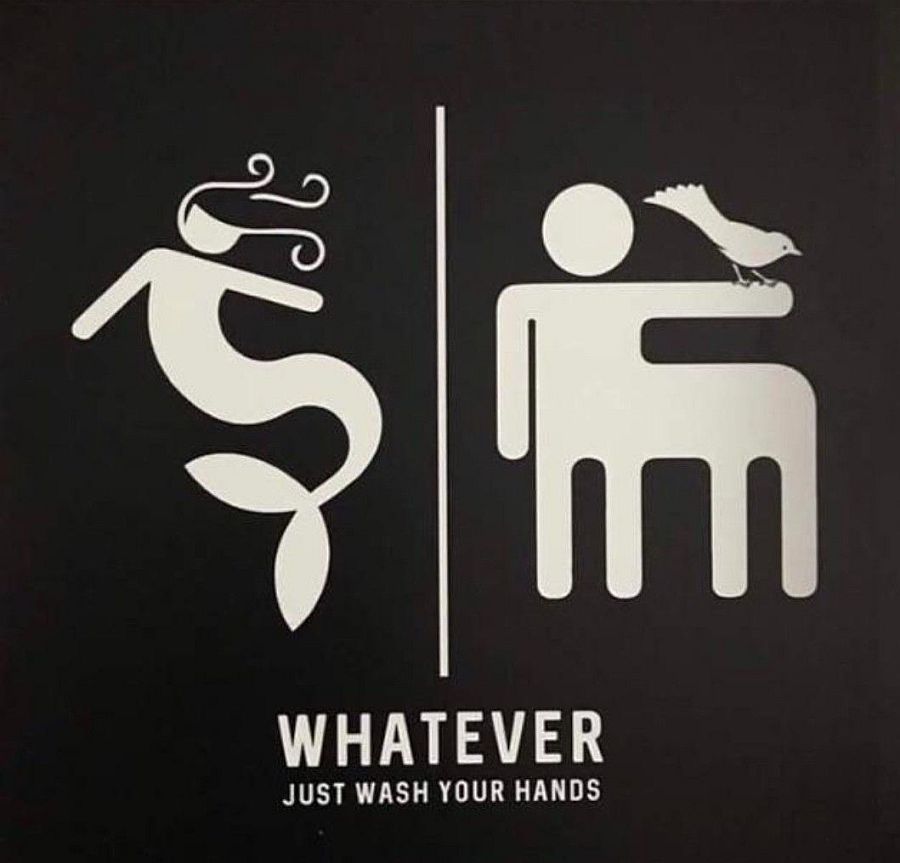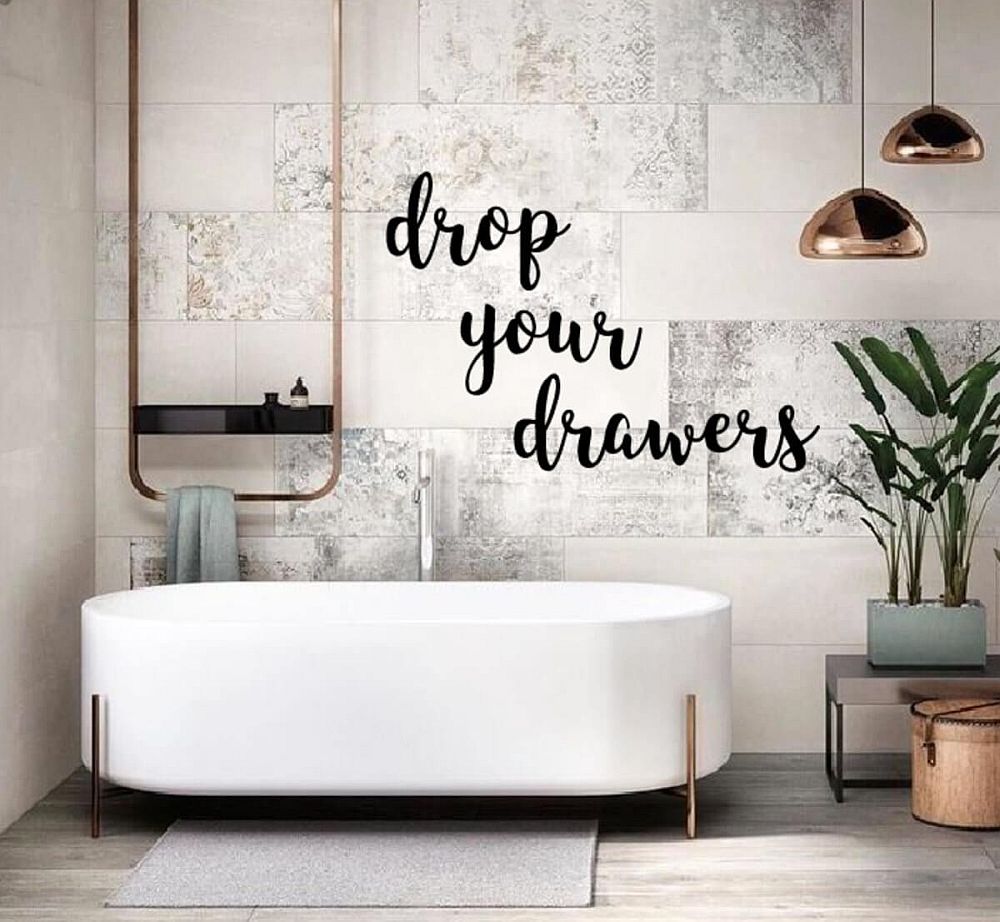 Don't just worry about the signs inside the bathroom — add flair and style to the outside of the bathroom by adorning the door with these adorable little wooden man and woman cutouts.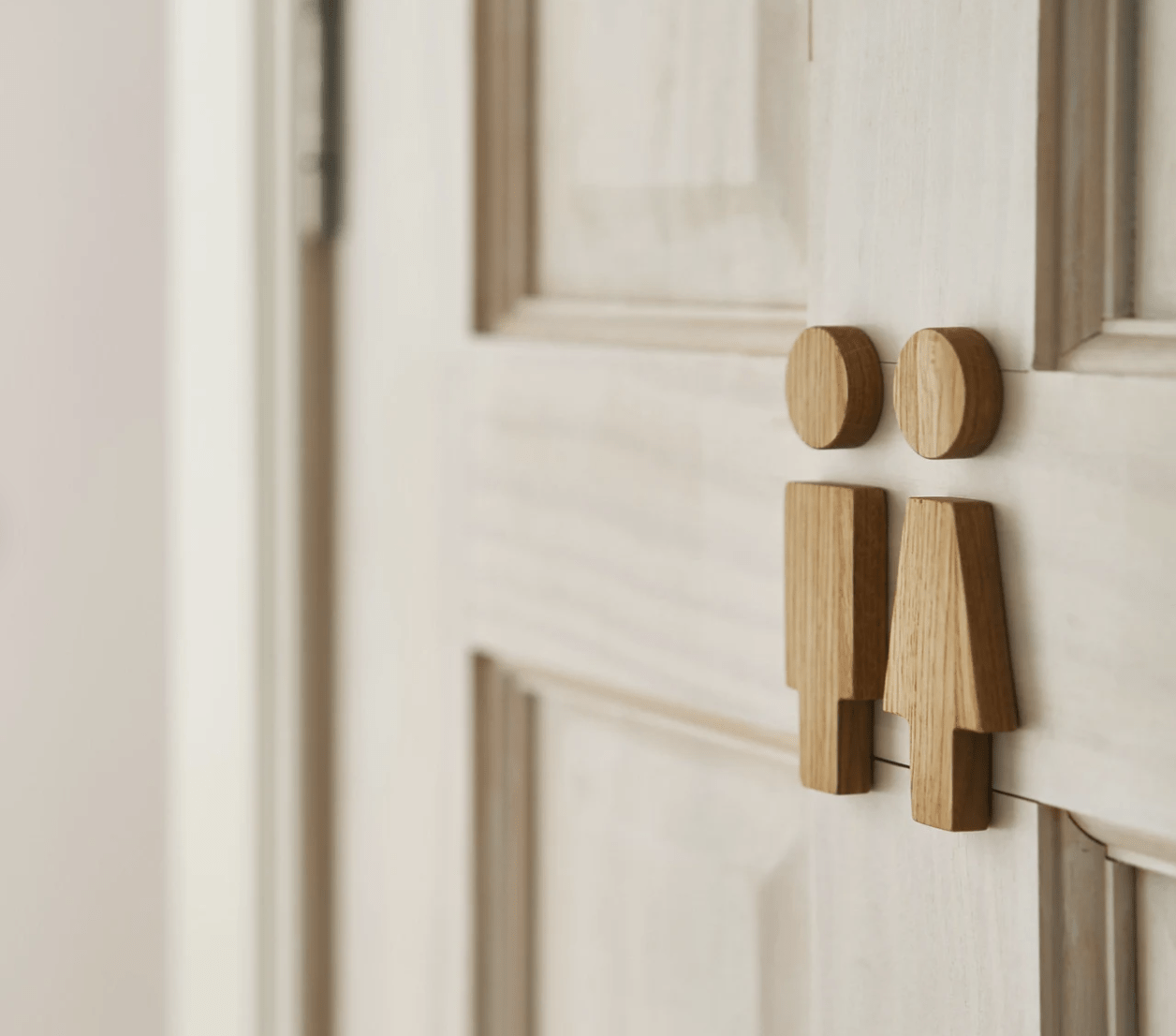 For those guests that just spend a little too much time in the bathroom. Just kidding… it's all in good fun, take as much time as you need. No judgment here.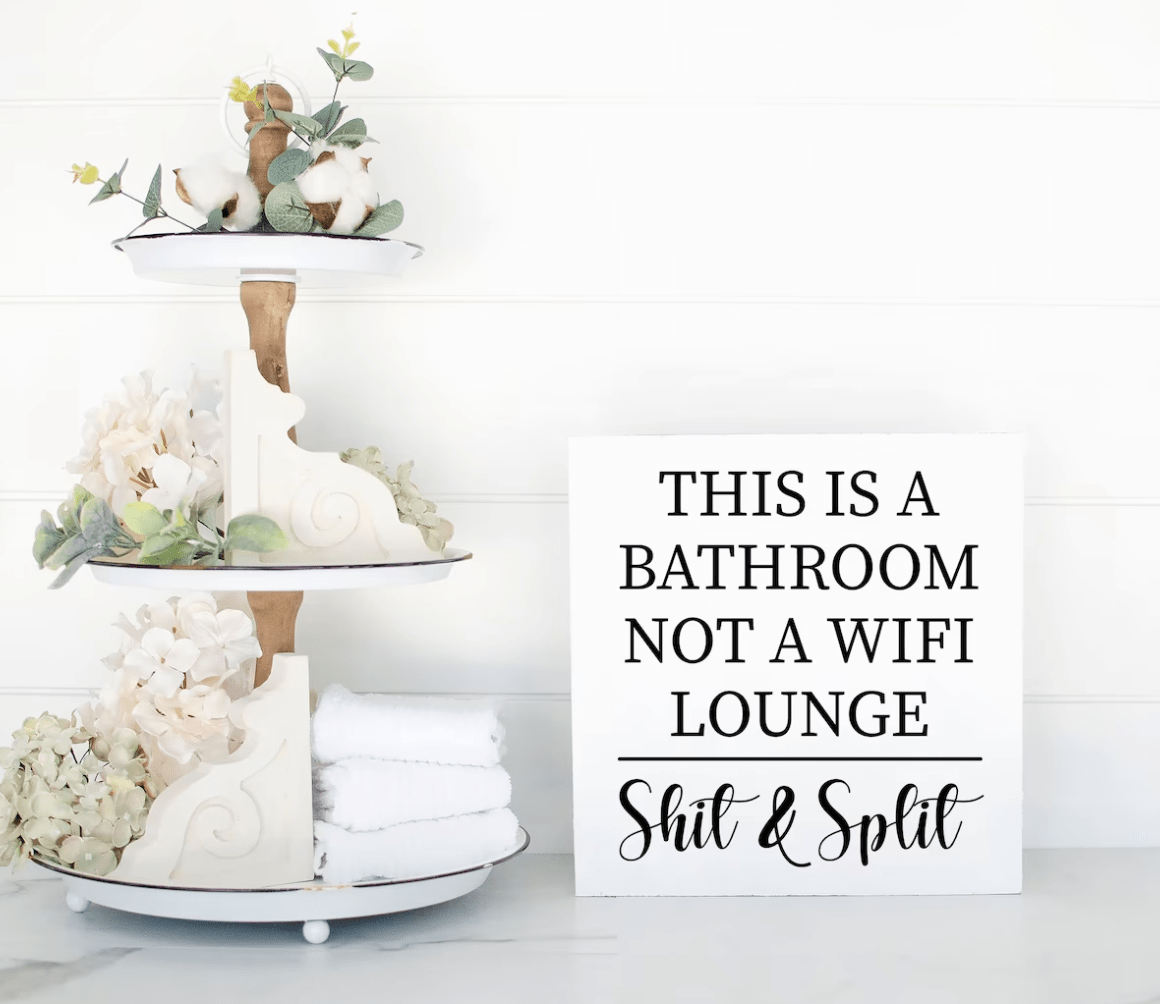 Not all signs are made of wood and framed. Consider going with something made out of wrought iron. This large "hello sweet cheeks" sign is cheeky (yes, I went there) and fun adding something different to the bathroom wall.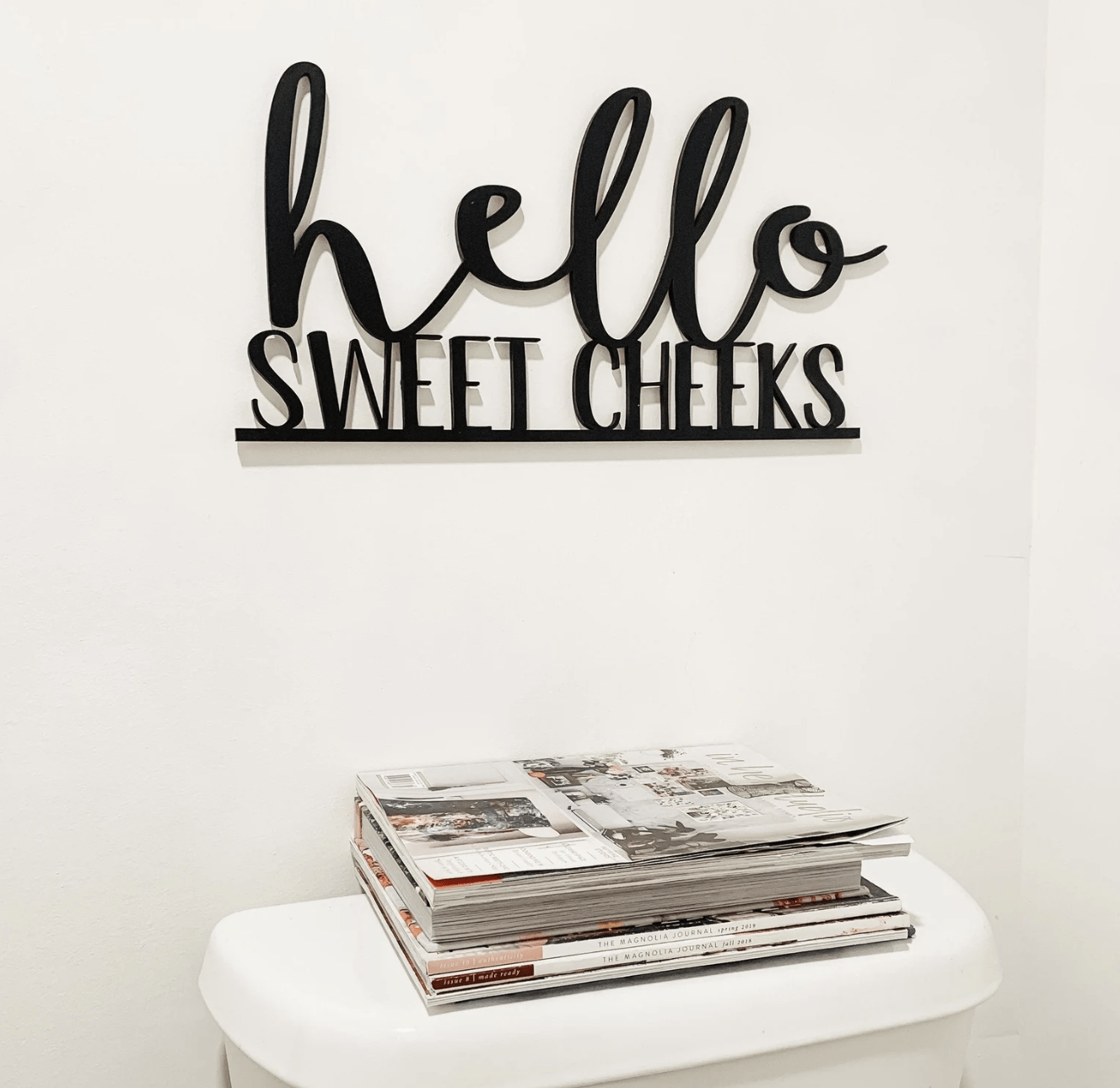 Does anyone need an eye exam? This one is a fun take on the old eye chart from the optometrist's office.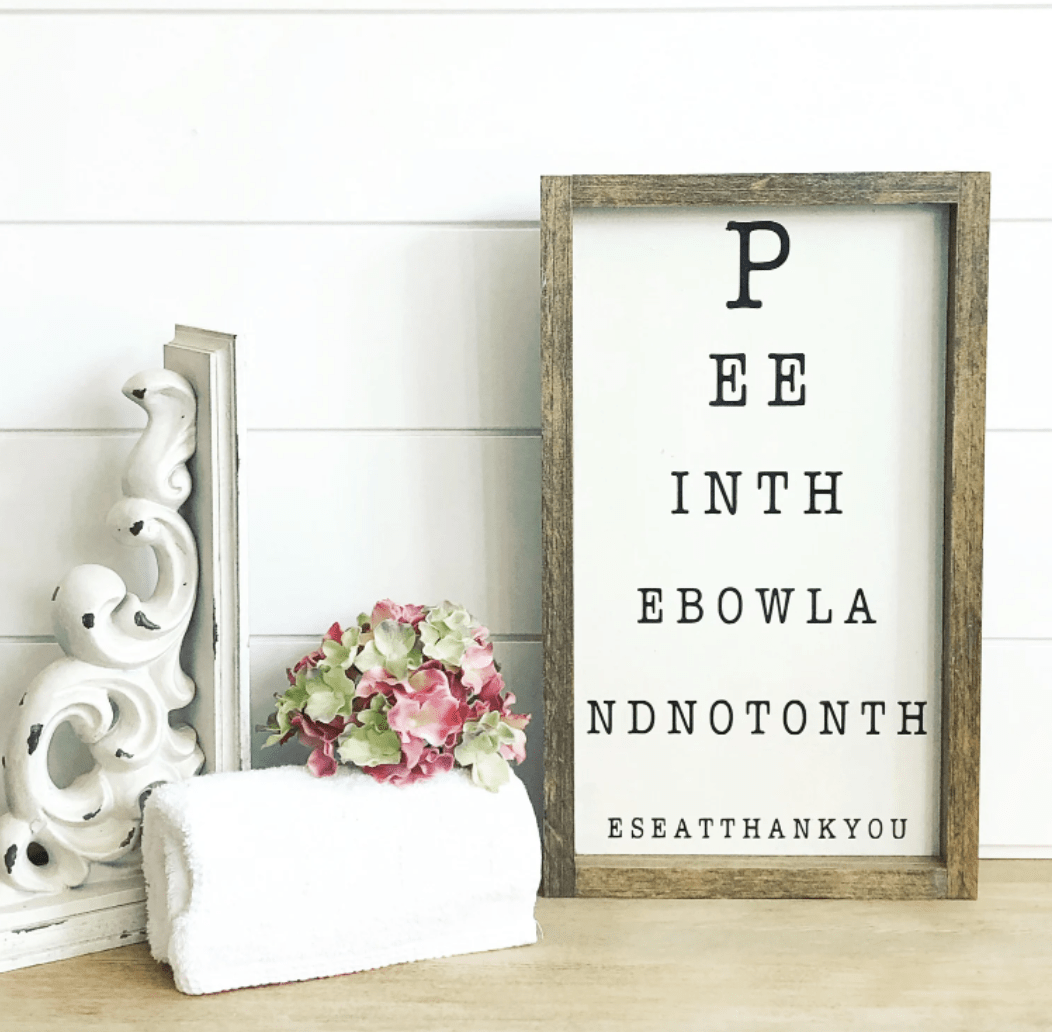 I'm sure we all remember this classic line from the playground. Well now you can reminisce and hang this classic childhood taunt in a classy vibe on your bathroom wall.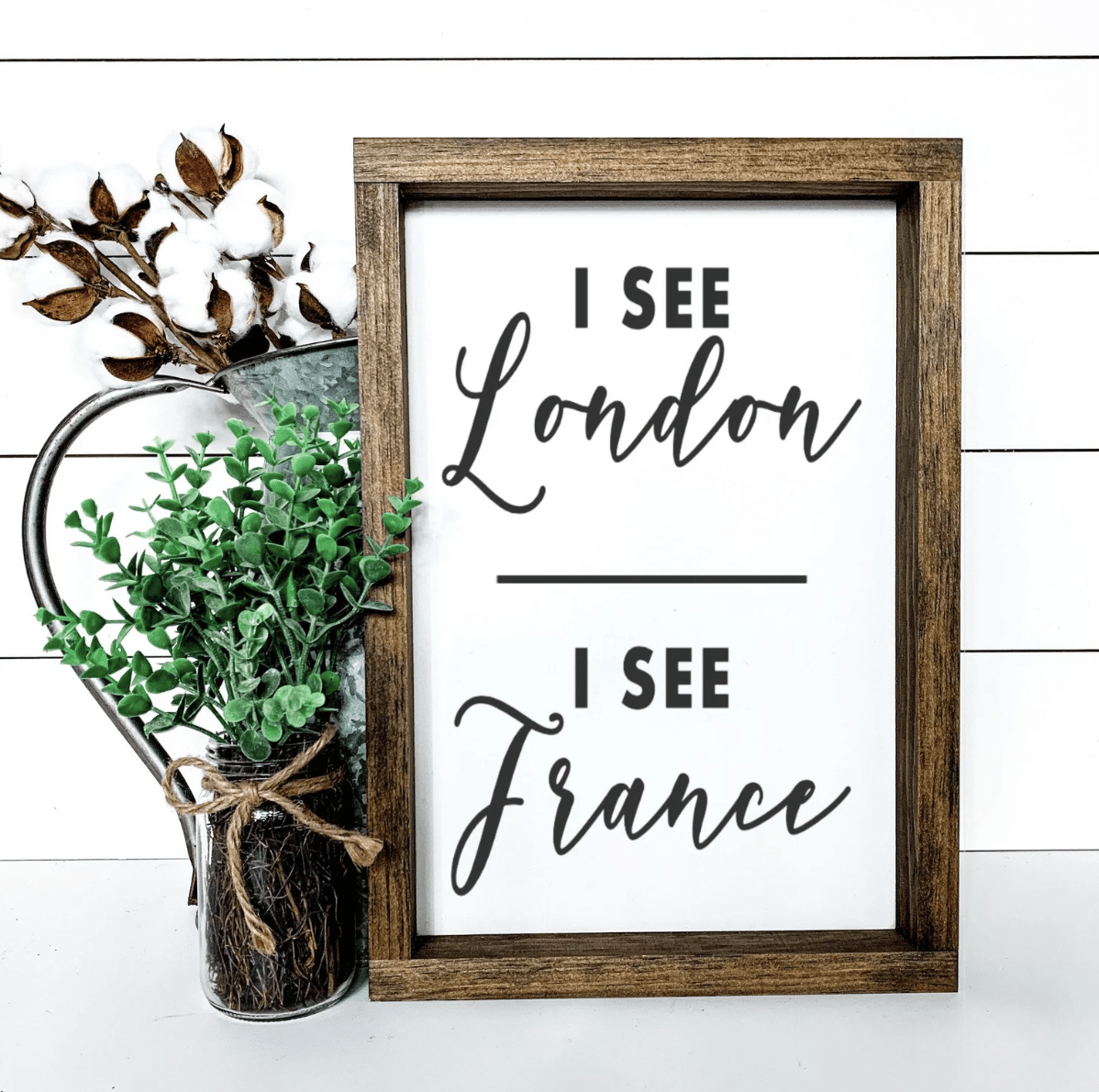 Life really is better in the country. I may be biased on that one given that I live in the country but not all bathroom signs have to specifically relate to the bathroom. Sometimes hanging up an unrelated saying to the bathroom can have just the same beautiful effect. Don't be afraid to go large with your bathroom art either — really make a statement.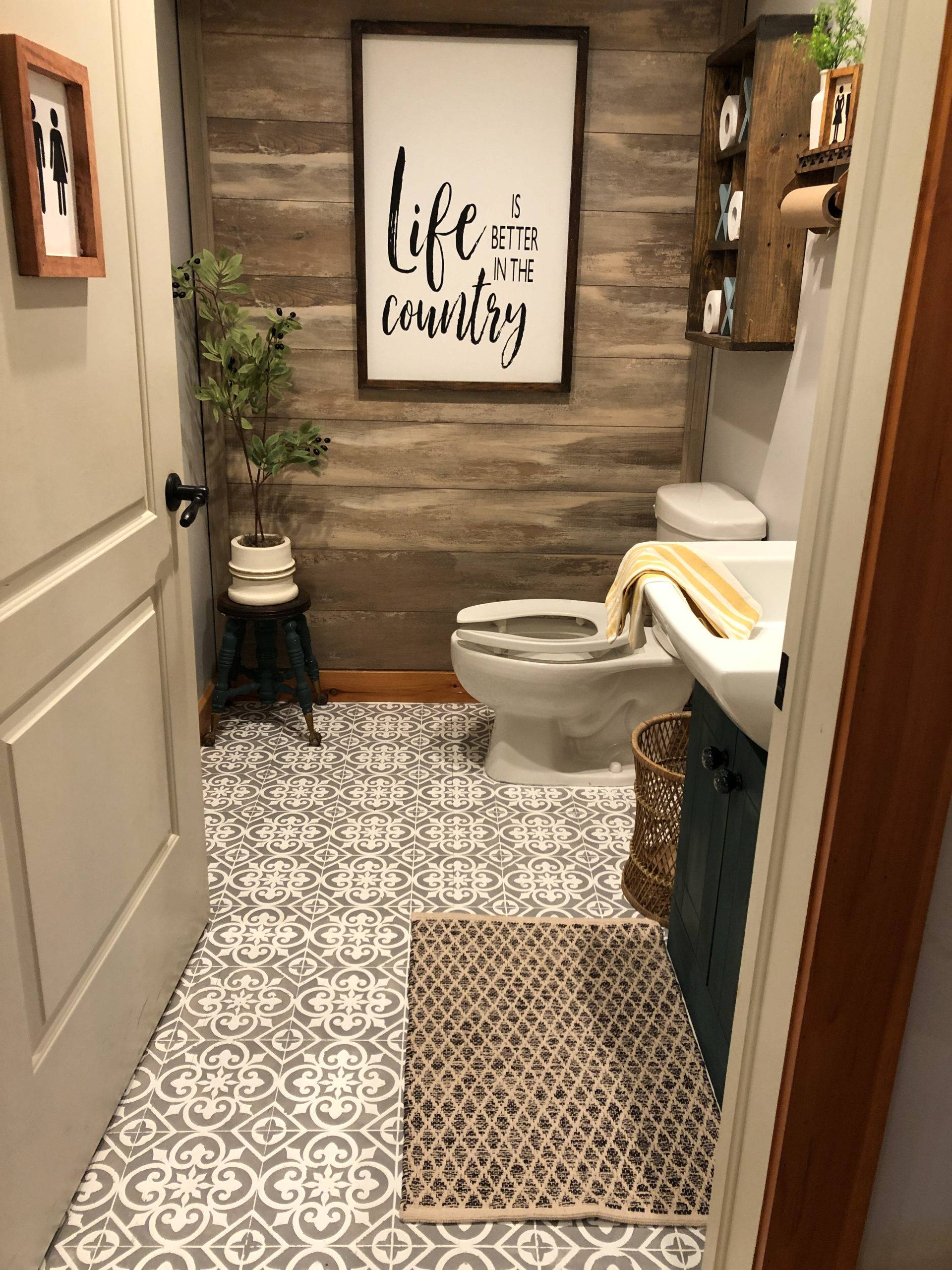 Home Alone is a family Christmas classic and one of the most quoted lines, 'Keep The Change, Ya Filthy Animal' is a perfect line to rip off of for the bathroom. With just a little tweak, this line makes the perfect bathroom sign that will have guests giggling every time they step into the powder room — and hopefully have them washing their hands.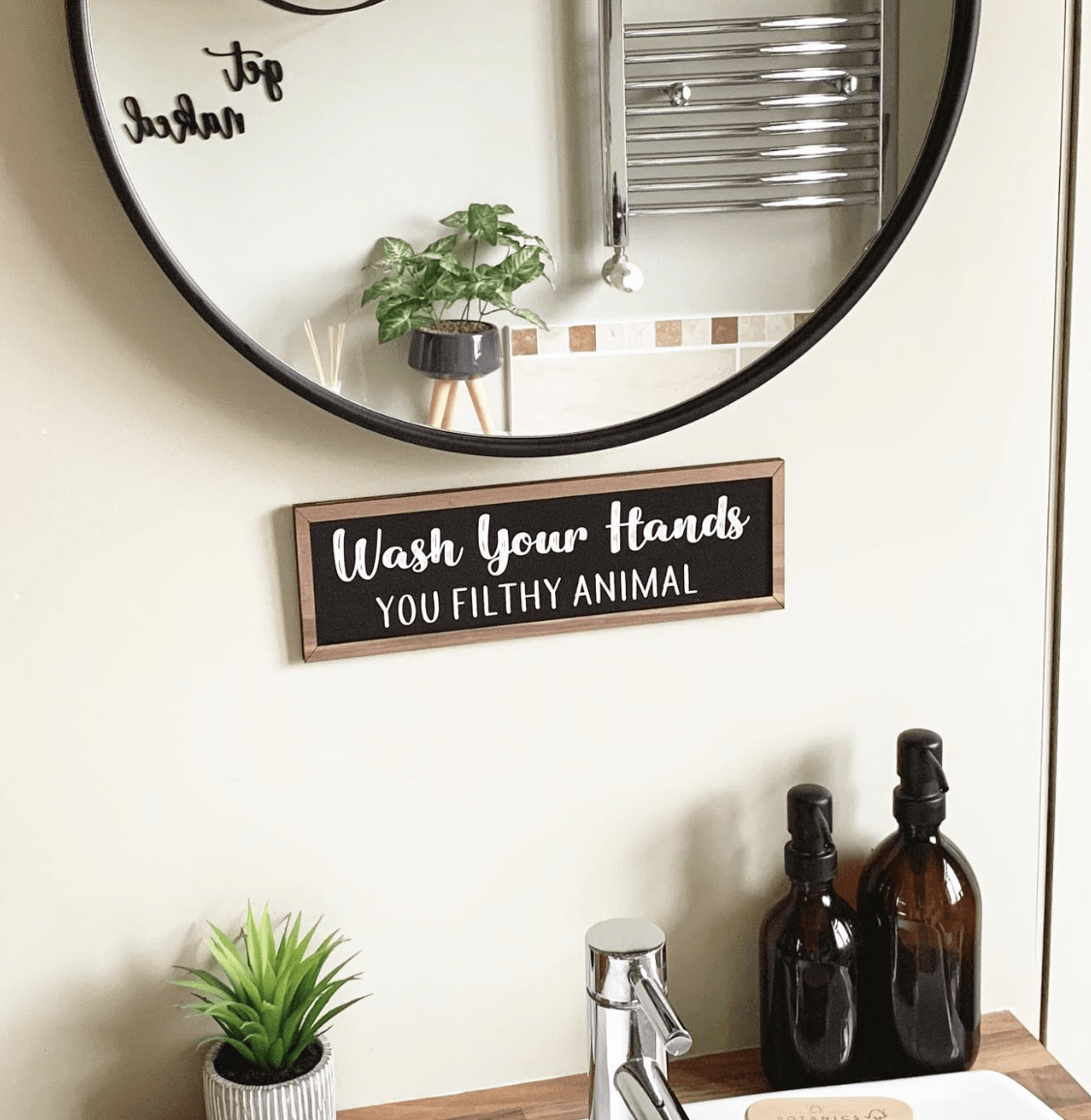 If guests are lost finding their way to the powder room, this sign will for sure catch their eye.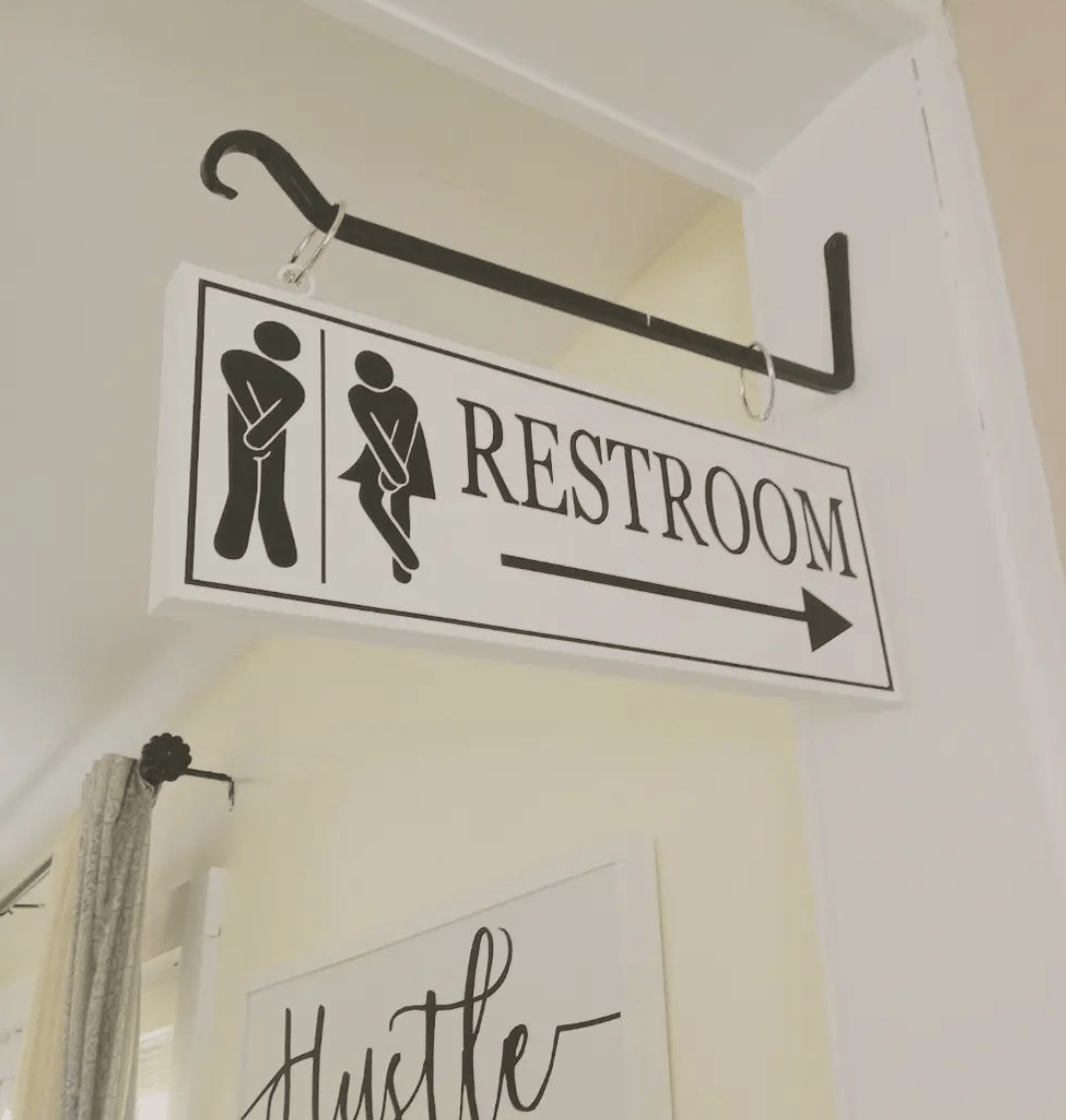 I love the way the words pop right off this sign. Makers are starting to move away from painted signs and are opting for 3D letters that stand out. Keeping with the farmhouse vibe but it adds in such a modern and elegant look.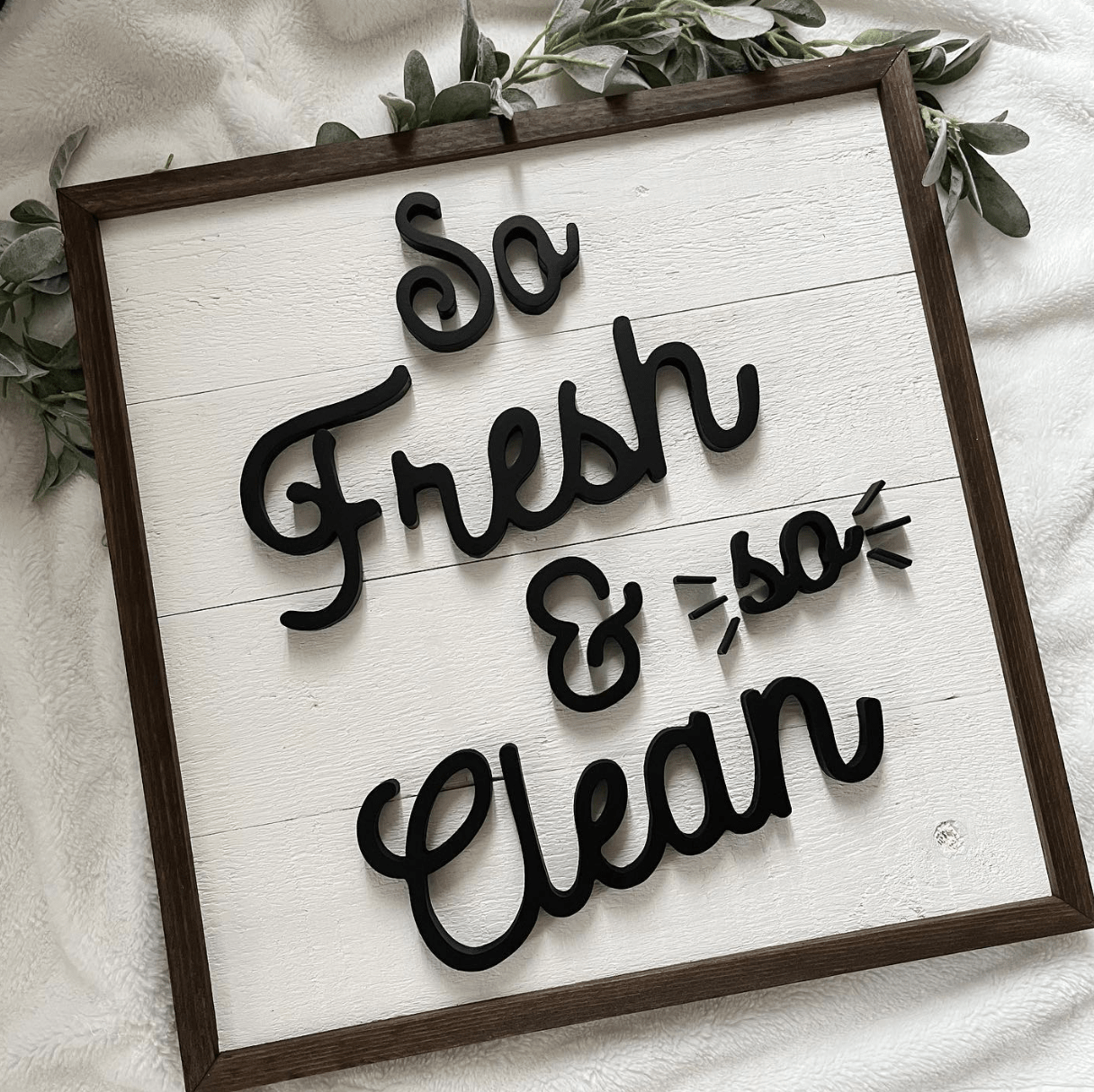 I'm a big fan of shelf sitters and I like signs that are small enough to still be set on a shelf but could also be hung, too. Depending on your preference, this sign could go either way, and with a 'sweet' message like this who wouldn't want this sign?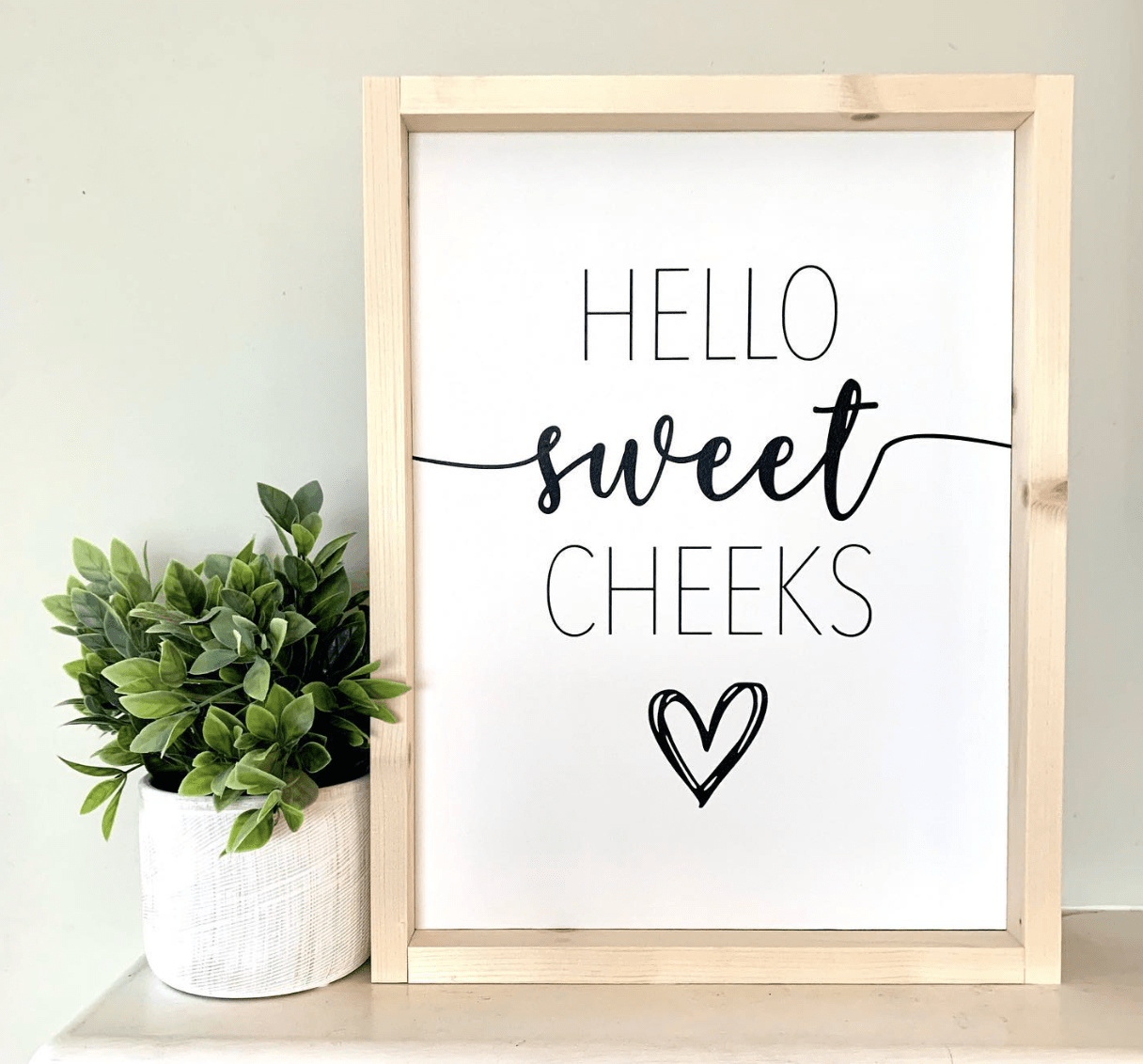 Double-sided signs are great! More bang for your buck and allows you to change it around when your bored with the other side.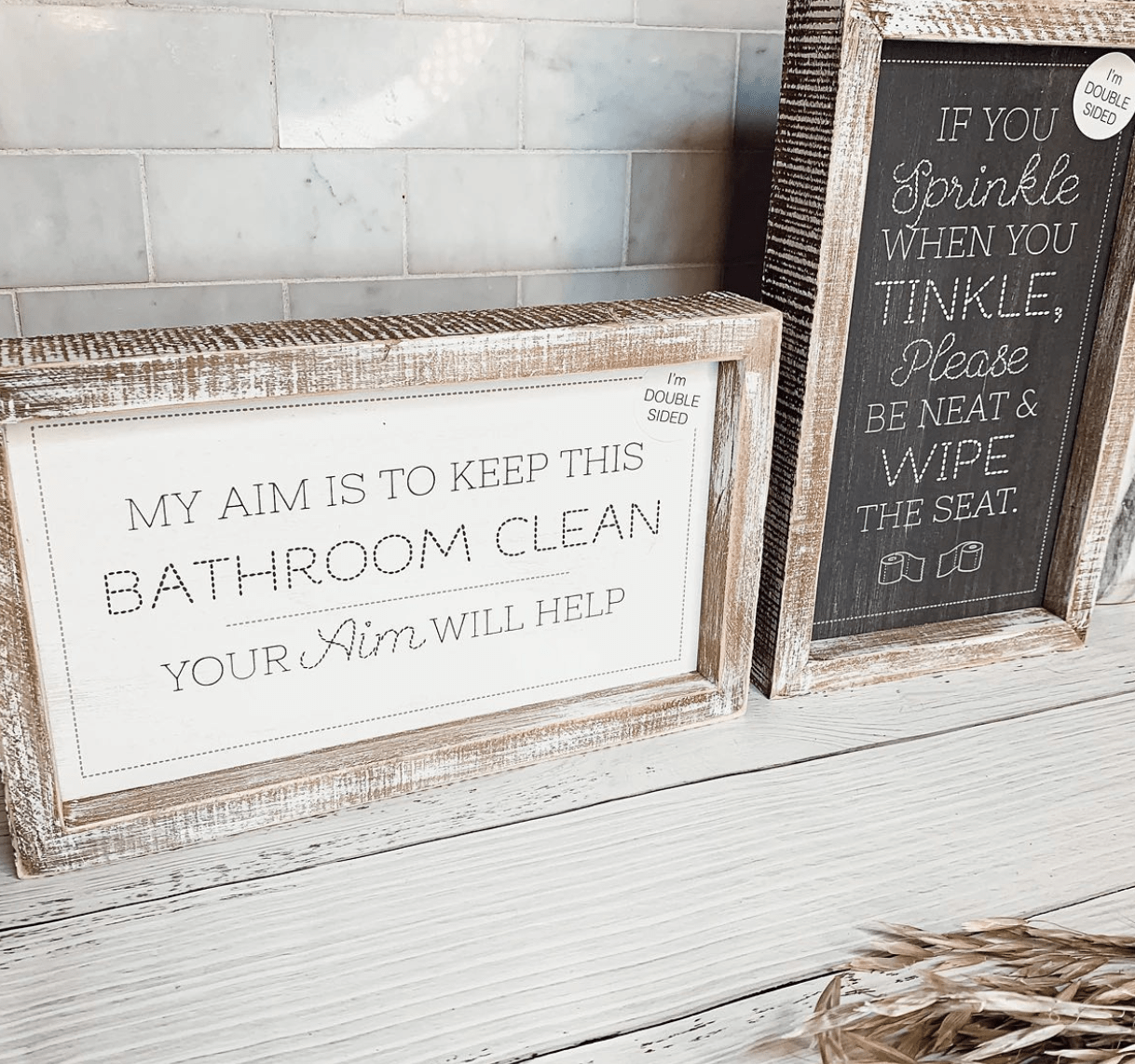 Ah, that age-old fight — which way do you place the toilet paper roll on the holder? This sign adds a fun twist on this dilemma and puts down mullets at the same time. Sorry for those that have mullets but when it comes to toilet paper you have to go with a beard.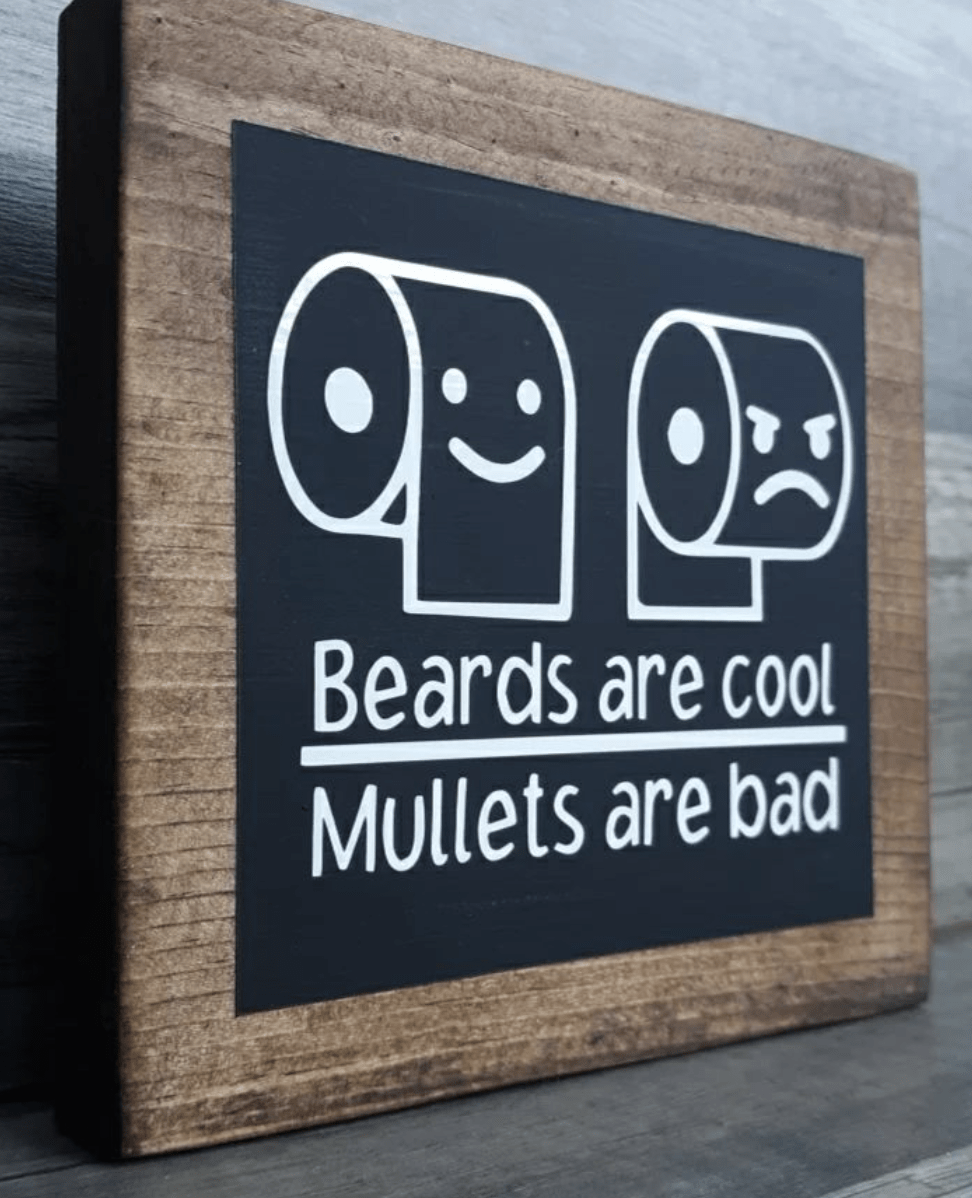 Antique wrought iron signs look great in a bathroom.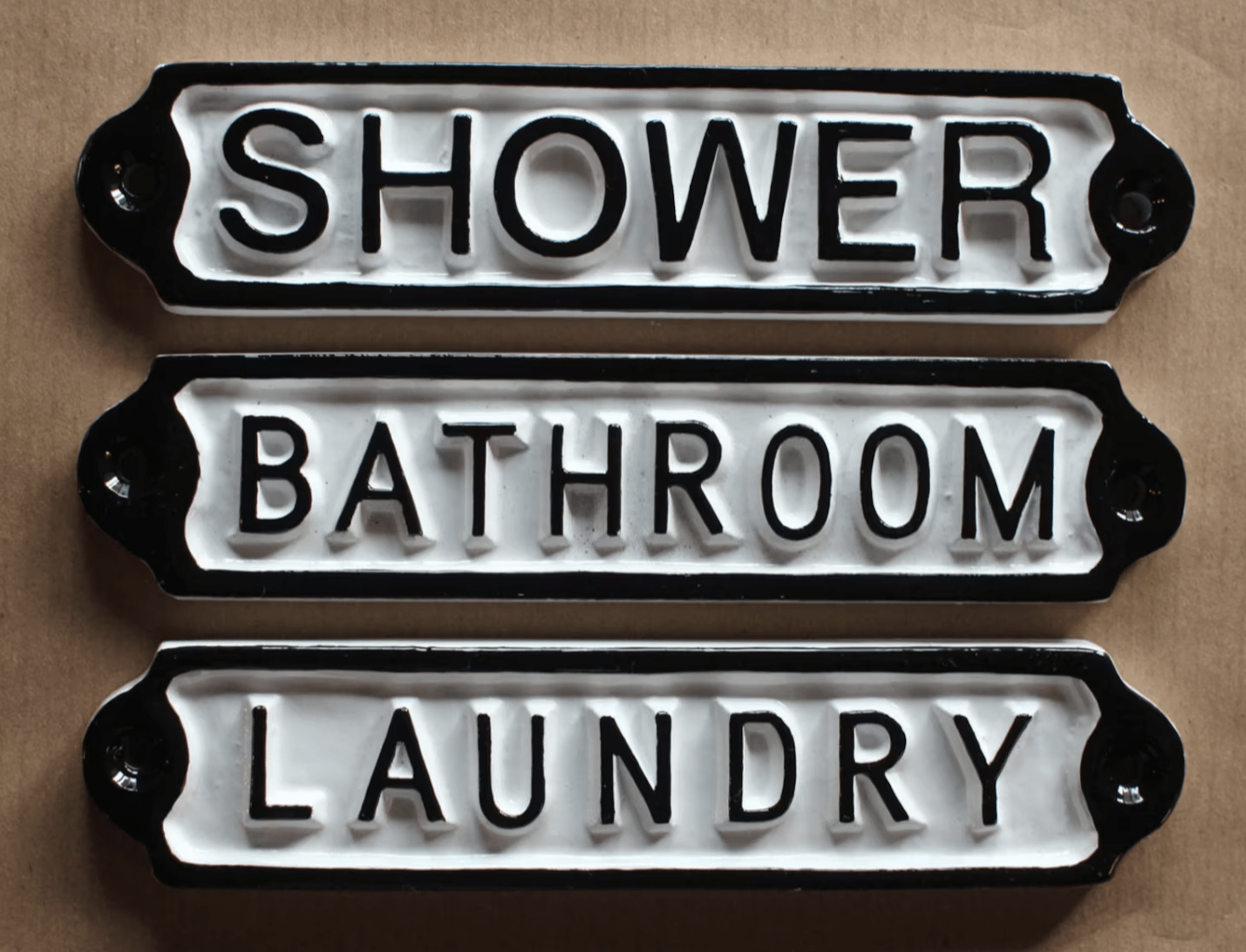 It doesn't always have to be rustic wood-framed farmhouse signs for the bathroom either. This sign hads a punch of pattern and color with a fun floral border.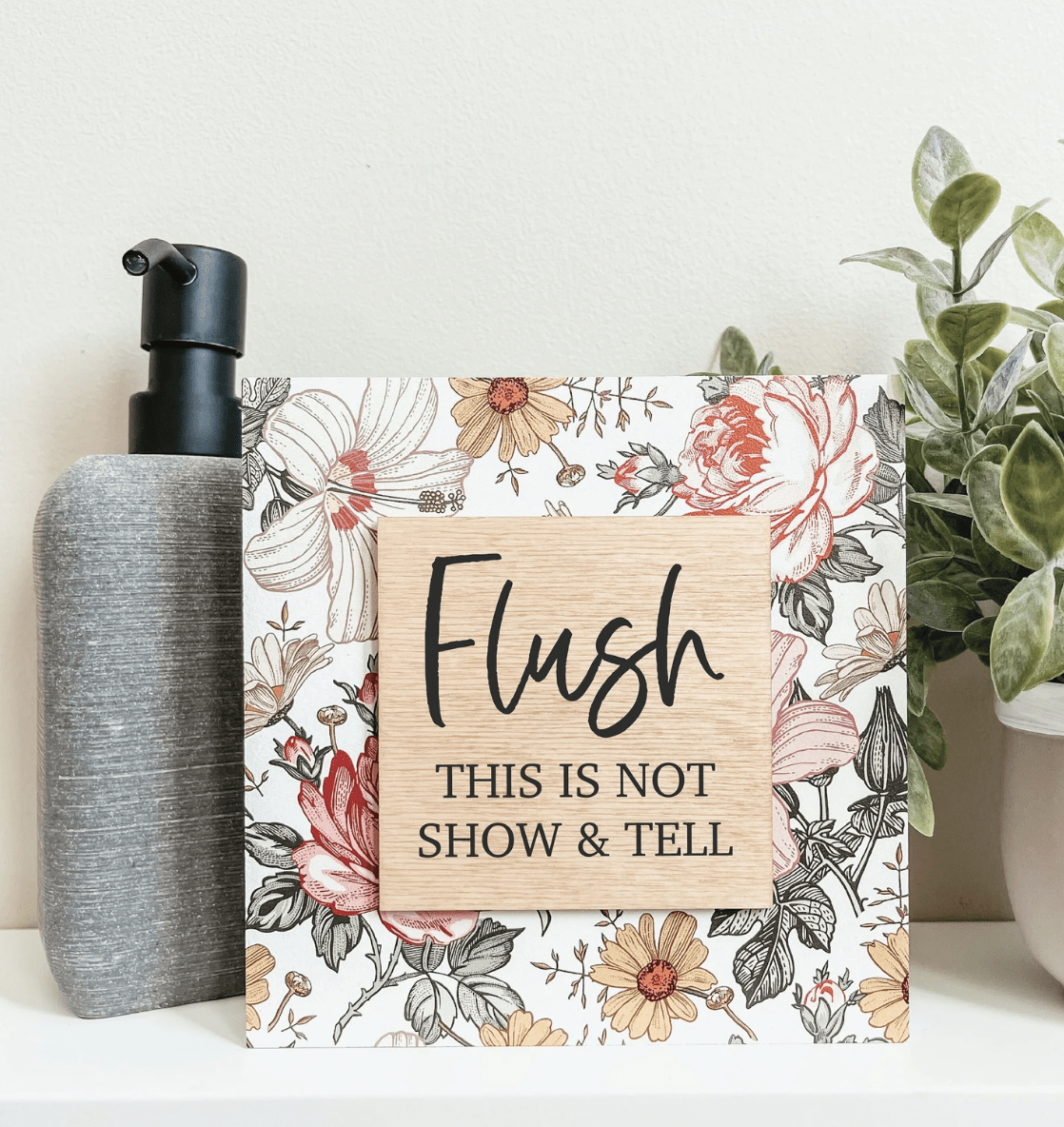 Think Practical not Just Funny
If you have something practical to let your guests know about your bathroom, why not say it with a pretty sign? Septic systems are no joke and coming from someone that has one I really appreciate a sign like this. It's just a bonus that it's also pretty, too.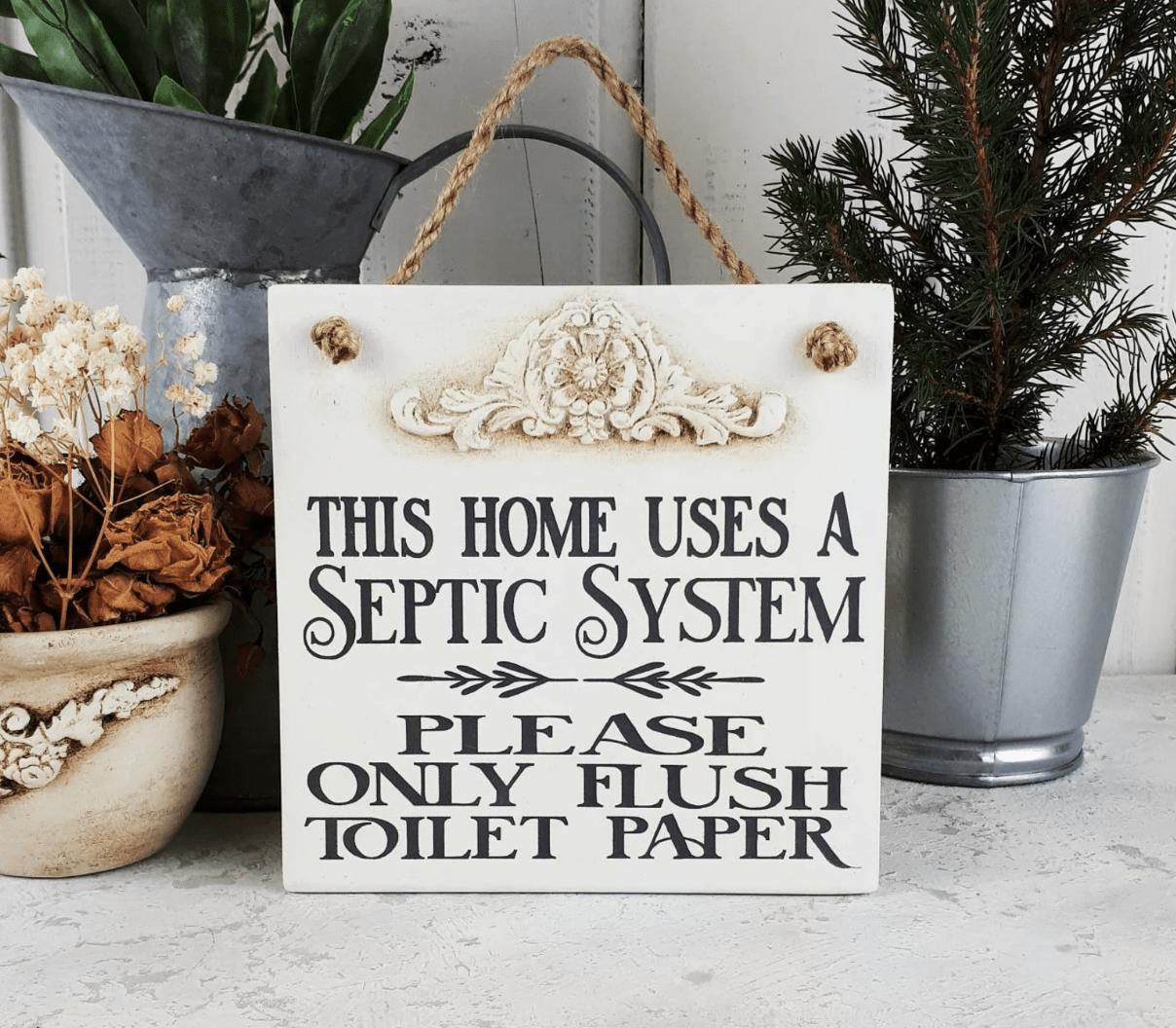 Another take on a sign that's good for those that have septic systems. This one just adds in a bit of humor.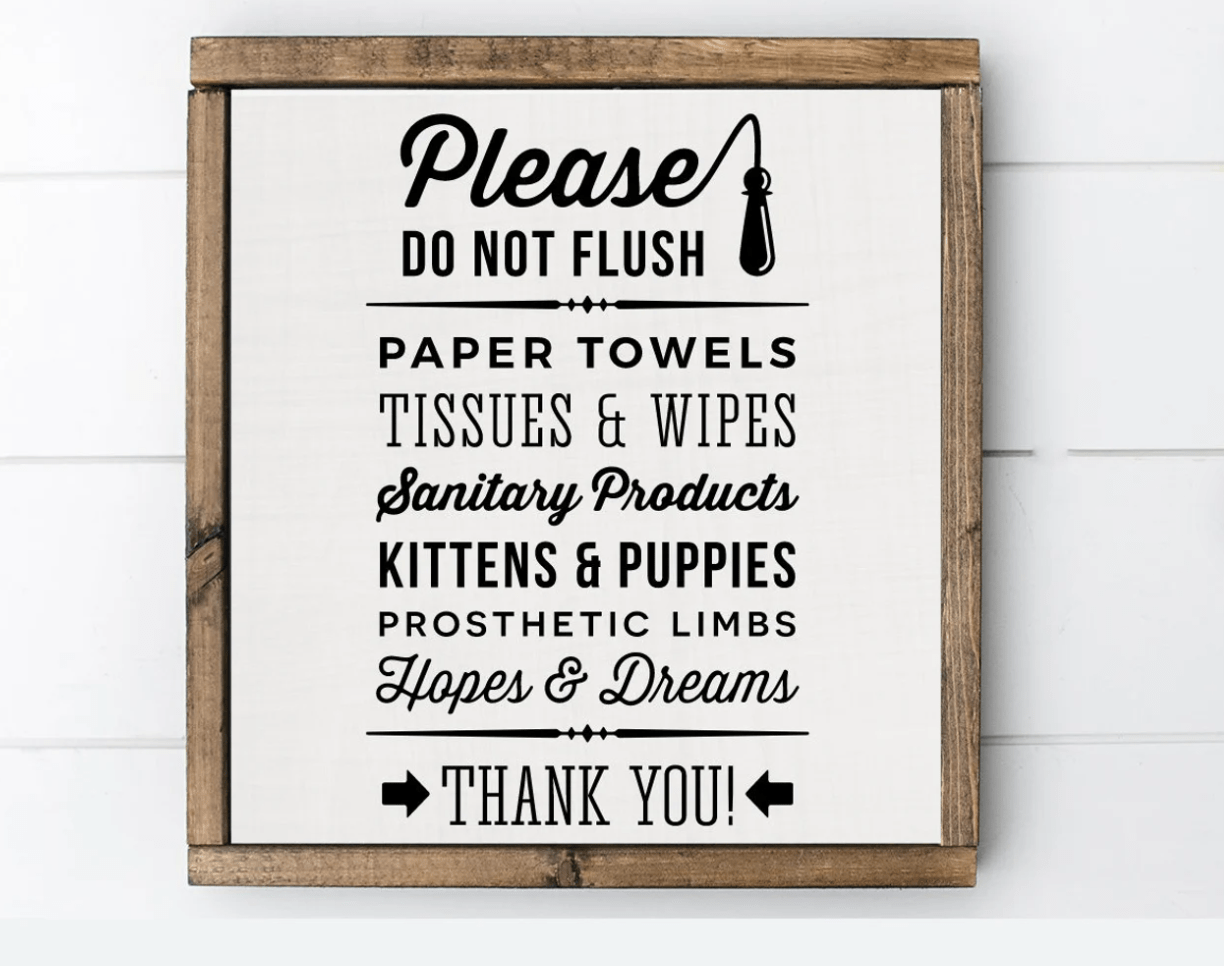 I love a good Star Wars pun.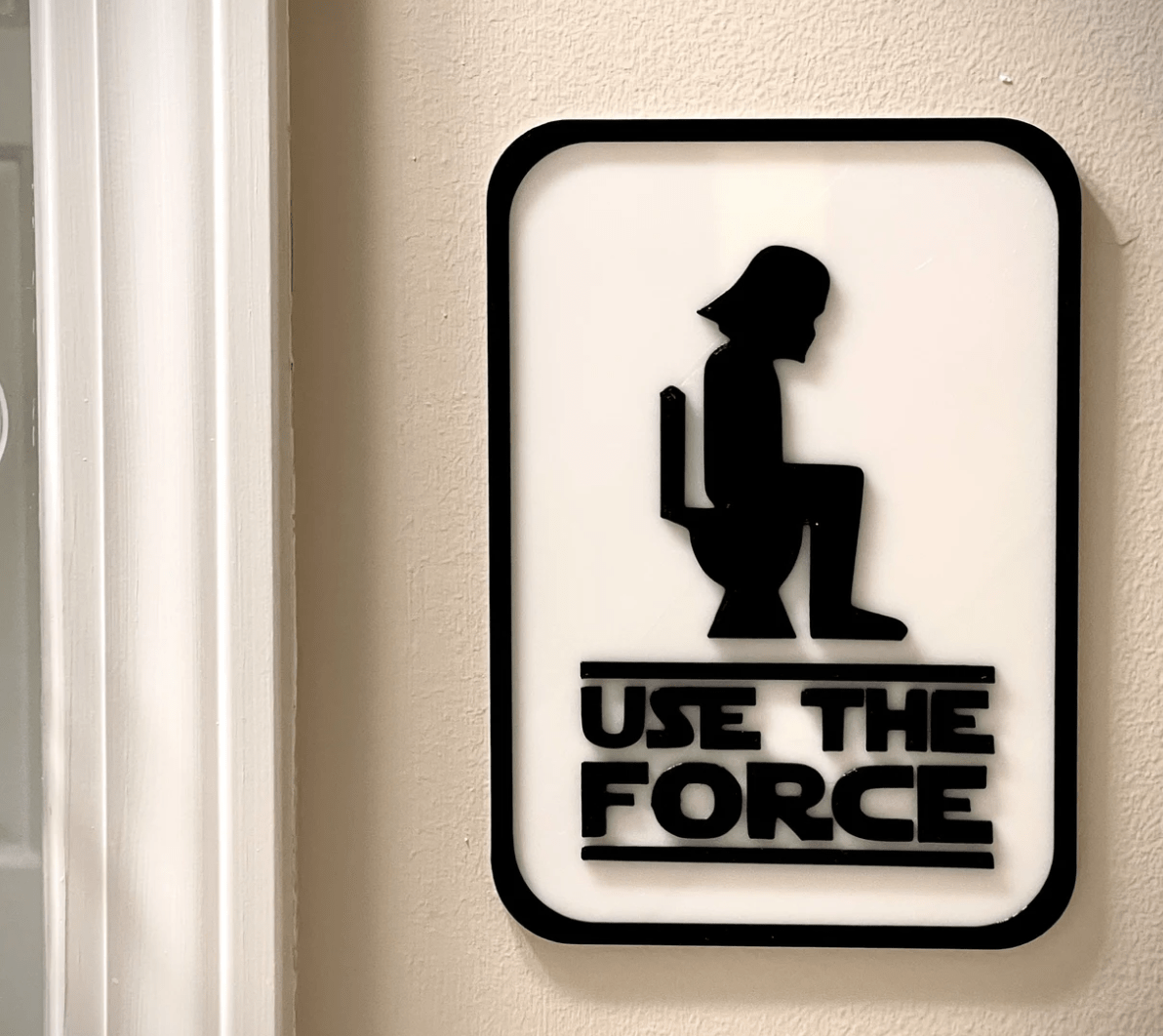 The simplicity and trendy handwritten font of this scroll sign are fantastic. This makes a quirky statement without going overboard.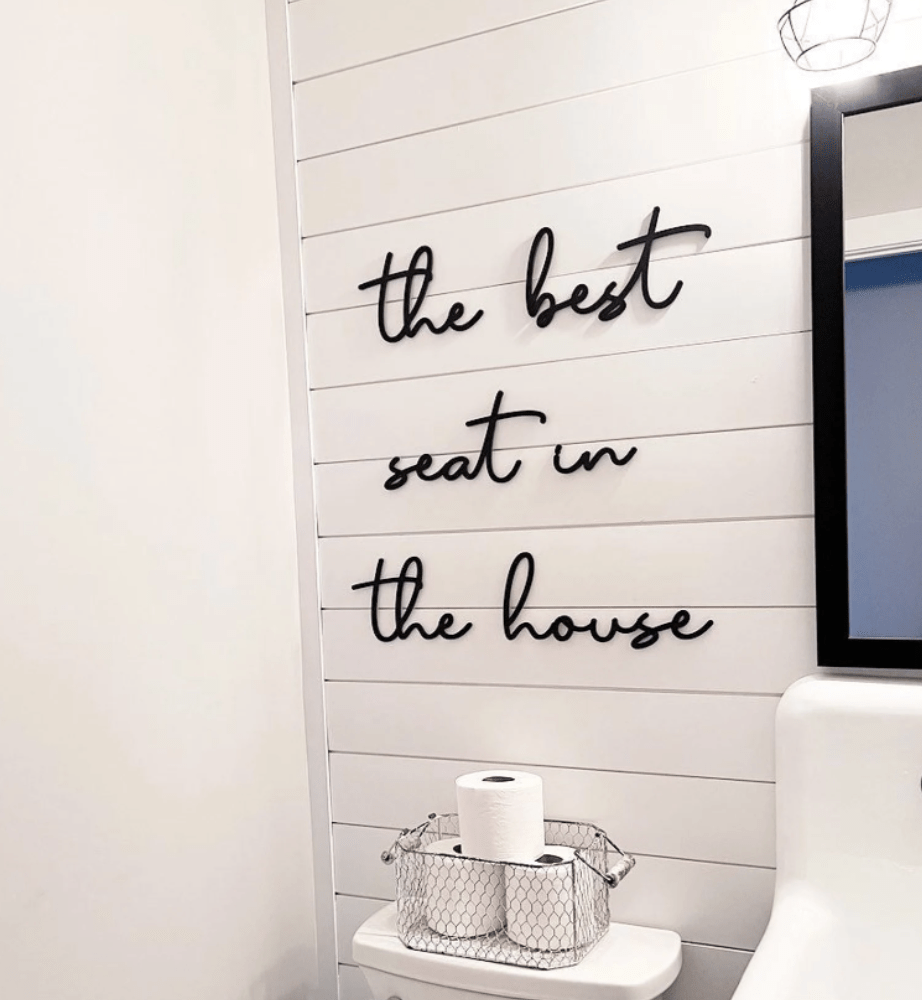 Go Vintage
When thinking about adding a little vintage style to your bathroom, it doesn't have to cost you a lot. You can get some pretty great vintage replica prints. I really like this toilet paper patent one.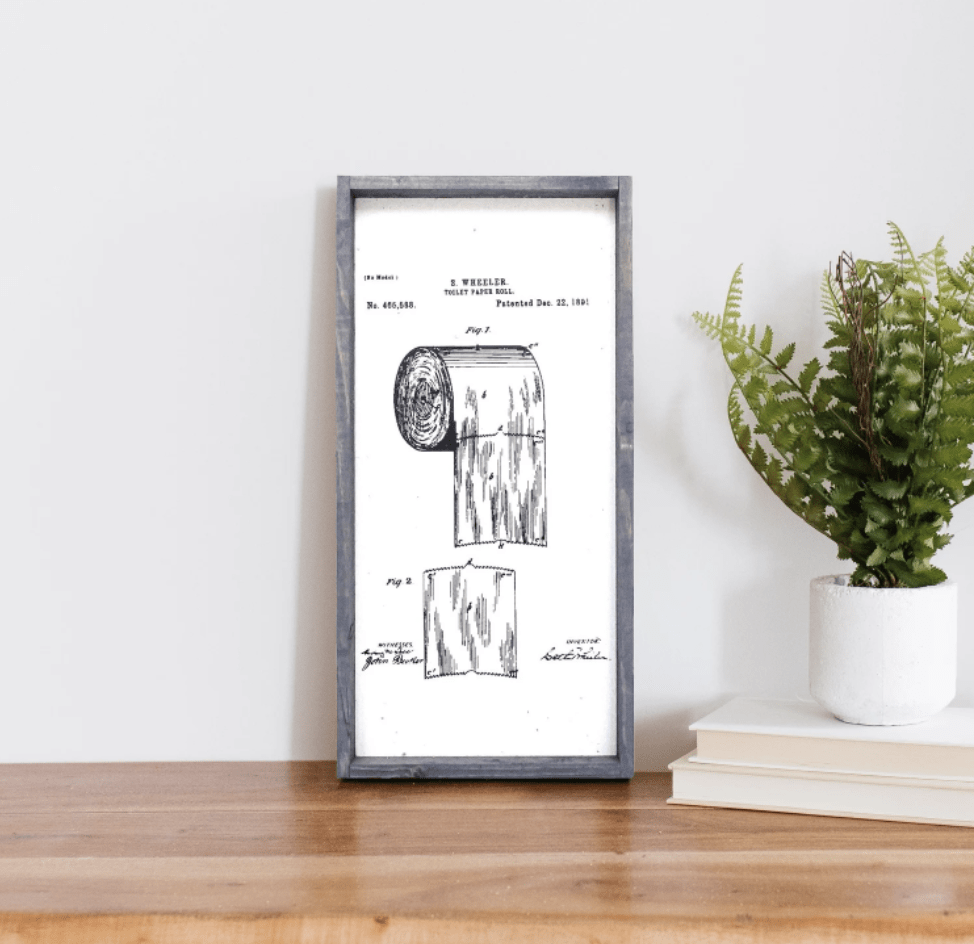 This is a customizable piece of wall art where you can have it done with your family name for your powder room.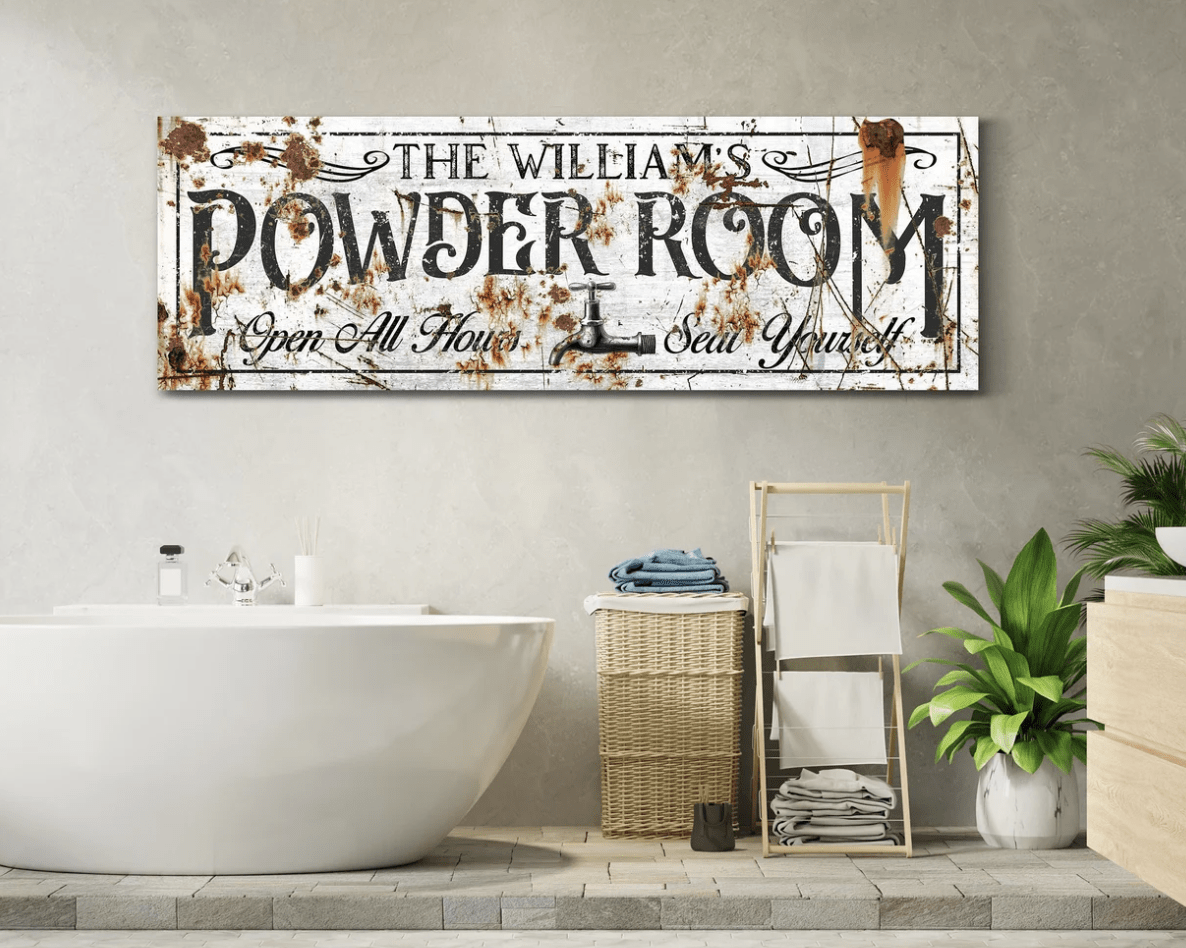 Where would we be without a good dad joke? Bathroom signs are no exception and I think that every bathroom needs a good dad joke sign.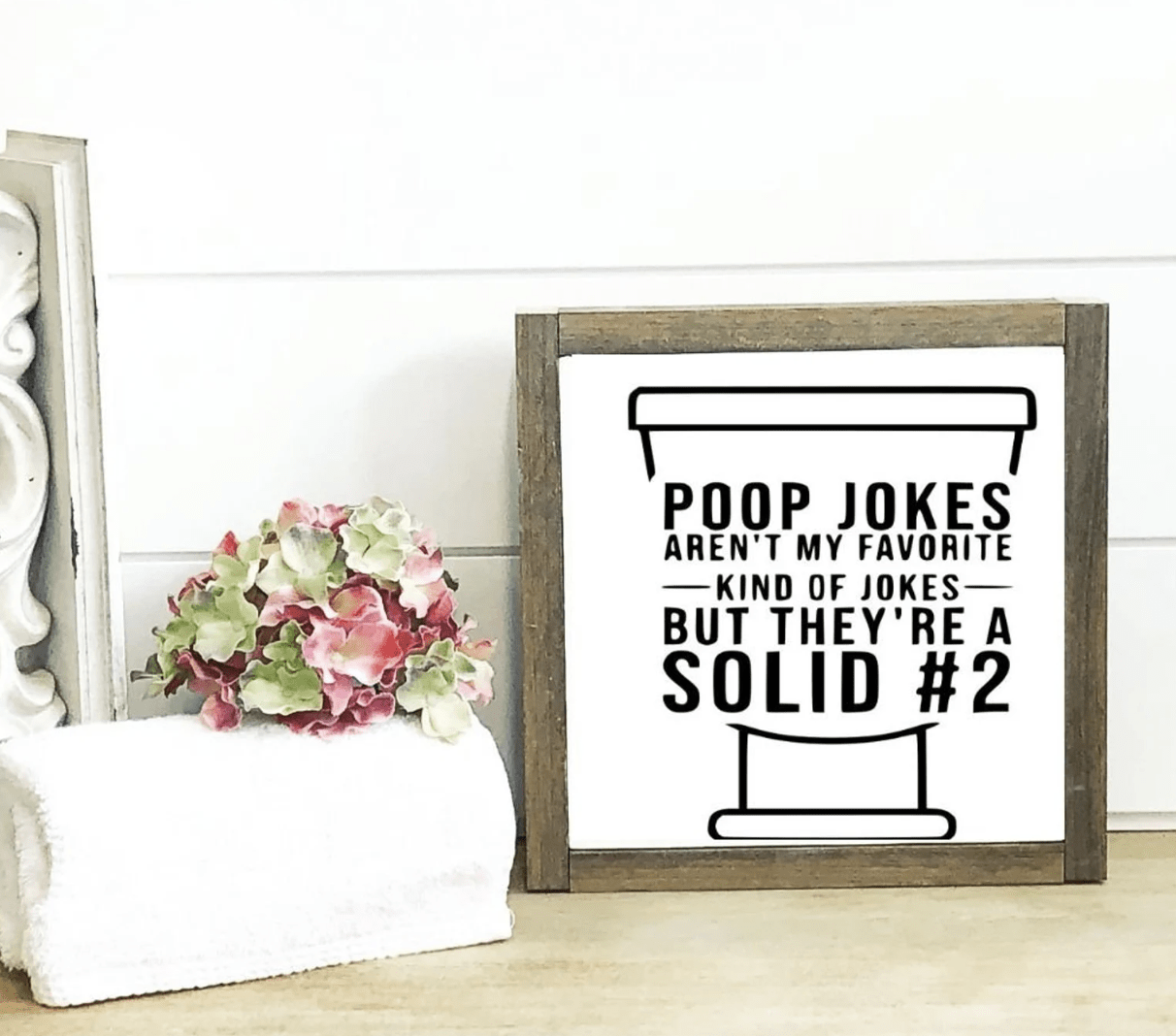 Calling all Jane Austen fans, your bathroom signs have arrived. I immediately thought of Pride and Prejudice when I saw these.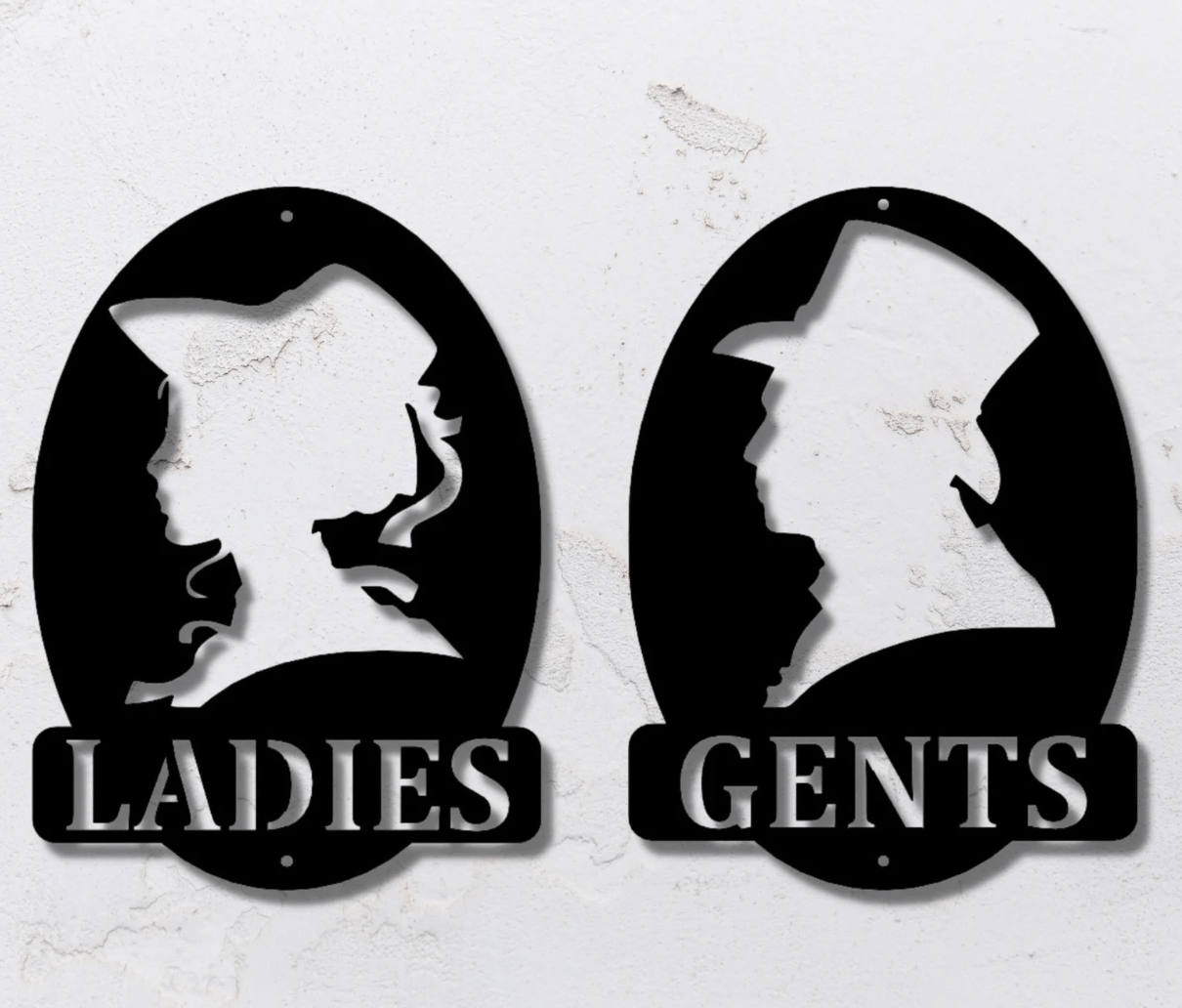 Add in a bathroom sign with a little color. This one is bright and fun and would make a perfect addition to a kid's bathroom.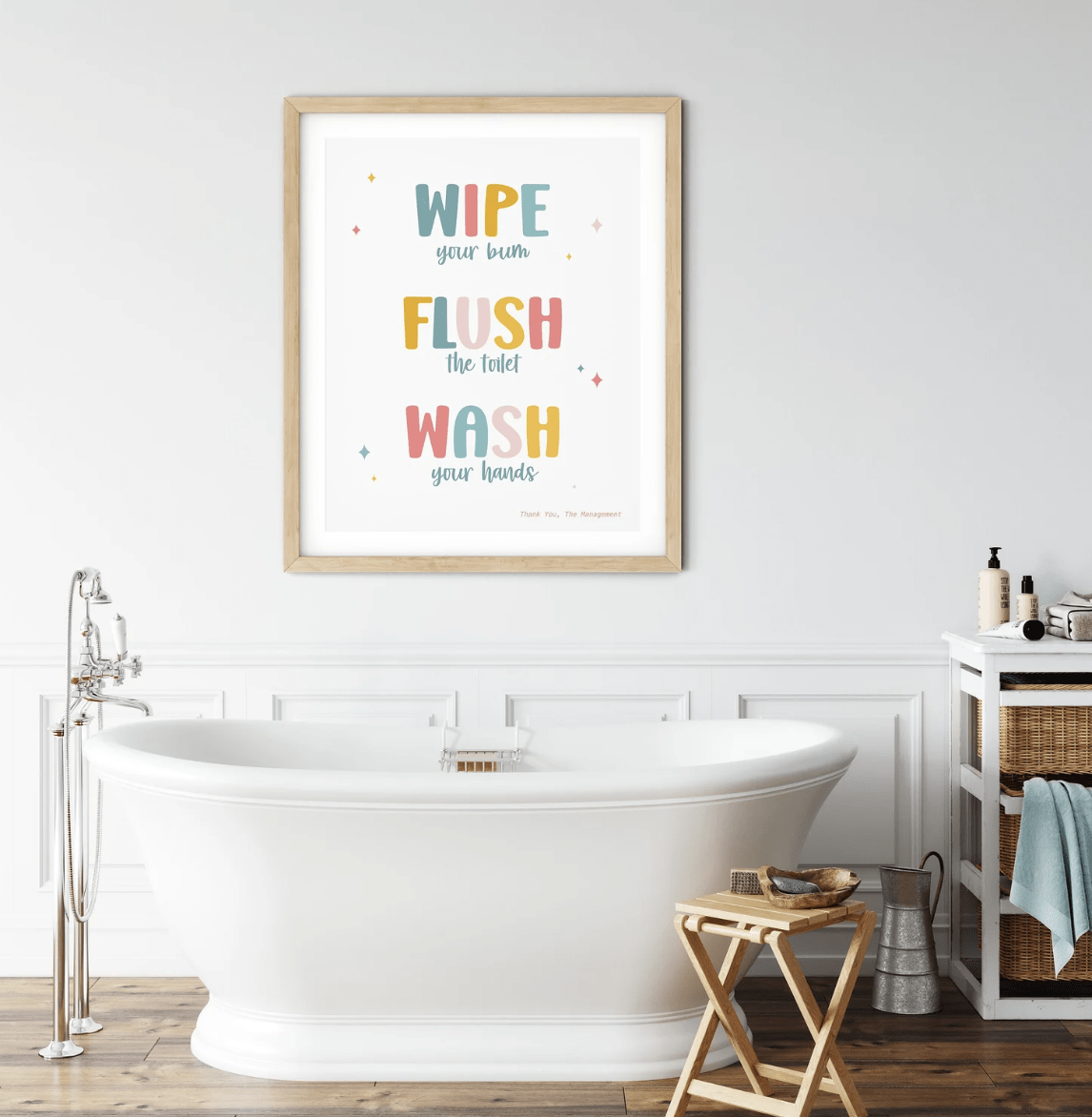 "Wash your worries away", well that's certainly what a bathroom is for now isn't it?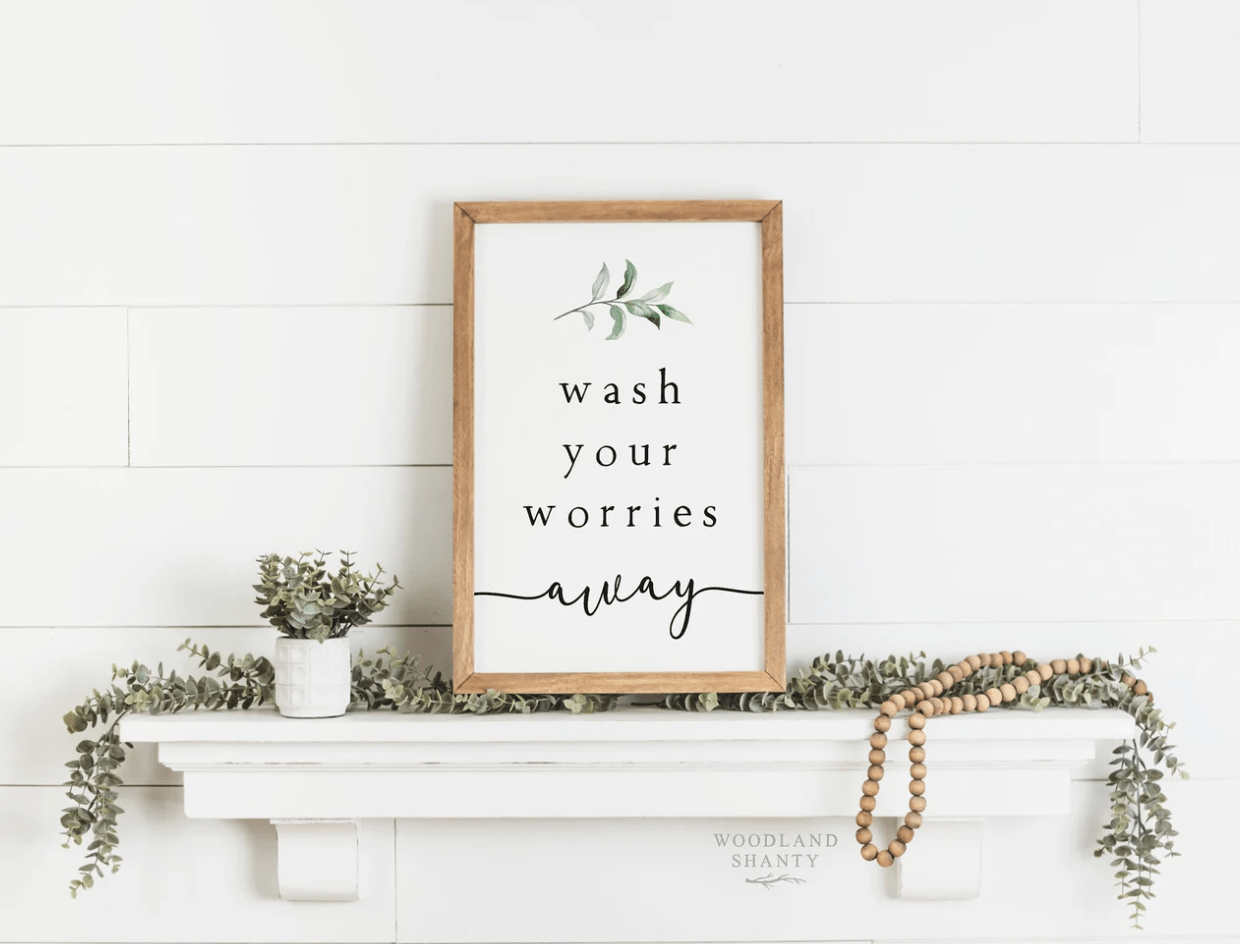 Framed prints are great for bathrooms. I like incorporating the old with the new for a modern take on vintage.