In decorating your living area, it helps to include furnishings that also evoke a statement in itself. The chair is the first thing that your visitor would look for when entering a room. So, make that first impression with our list of 20 perfect armchairs to accent your living room.
It is not just an armchair. But rather, it is that piece of furniture that can turn your dull space into a cozy little nook. Accent armchairs are excellent pieces to bring in more texture and color to your room. If you have a tiny place, then ditch the space-consuming sofa and grab an armchair instead. However, before you cash out, take a look at these 20 perfect armchairs to accent your living room.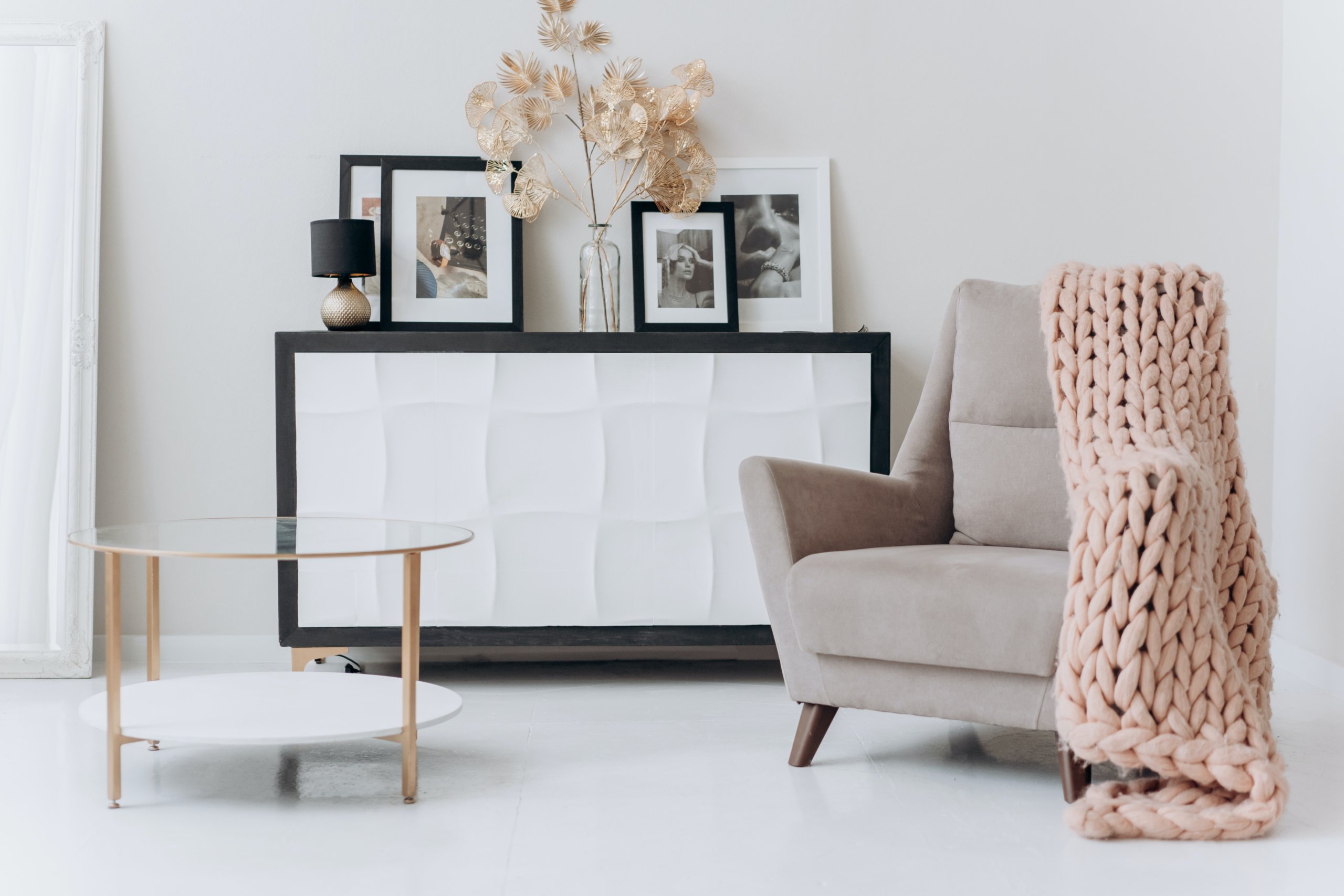 Classic Accent Armchairs
Green and Grey Delfina Armchair
Classic furniture is a gold standard in any home improvement as it never goes out of season. Take this Delfina armchair, for example. The appealing mix of rattan, wood, and foam has that intrinsic value that will go well with various styles. If you decide to update your room's theme later, classic furnishings still, and will always deserve a spot.
Lounge II Chair and a Half by Crate & Barrel
An armchair for two for that cozy movie night? Then take it from Crate and Barrel's ultimate family collection. This gray armchair has a super-soft back cushion. It has a soft and low seat with modern track arms for an added comfort. It will also make a perfect living room accent armchair with its max seating capacity. Simply sink into its relaxing comfort and make your guests feel at home every time.
Beige Accent Chair from Better Homes and Garden
The traditional-modern mix of this chair makes it one of our 20 perfect armchairs to accent your living room. It has a modern design with upholstered twill fabric and nail-head trim. Its legs are solid wood that also enhances its traditional and rustic finish. Its craftsmanship will surely make a subtle statement for your living room area.
Costes Oversized Armchair
Bring that European vibe home with this classic modern armchair. It has a comfy overstuffed seat and contoured backrest cushion. It also exudes luxury that will offer a relaxing little space in your living room. Moreover, this plush chair has a chenille pattern with a fuzzy and soft texture that spells comfort all over.
Rashid Armchair by Everly Quinn
Velvet furniture is a timeless classic that will never go out of season. They can also last for years making them a durable ensemble for living areas. This Rashid velvet chair further embraces a classical design. Take it from its unique square arm and matching toss pillows. It will never fail to bring that classic mid-century vibe to a room while serving as a functional decorative piece.
Rustic Accent Armchairs
Bowerman Armchair (Set of 2)
Inject an inviting and homey feel with 20 perfect armchairs to accent your living room in rustic designs. These feel-good traditional furnishings from Bowerman are simpler than classical furniture. It has curved seating in an open rattan weave complete with a cozy cushion. It conveys a rich and elegant feeling in a simplified form. Rustic furniture will surely convey natural warmth and character to any home.
Ankara Grey Wash Frame
This tropical cane seat with intricate hand-cut carvings will suit up your living room with a cozy appeal. A thick polyfoam cushion balances tradition with a comfy feel. The unorthodox design is also not something you would see anywhere. Thus, this armchair makes a stunning furniture if you love the uniqueness of rustic pieces.
Fields Cane Black And White Chair
You would probably remember retro caning shape furniture in your grandma's good old folding bed. But this Crate and Barrel exclusive is not something you would want to shove in your attic in due time. The barrel chair and upholstered cushion create a timeless inspiration for that chic vibe in your home every time.
Kirby Armchair
The earth color and texture of this rustic leather armchair from Kirby completes that good old day feels. The hardwood frame is draped with genuine leather with a tufted back accent. It screams of comfort, style, and antique feel that will make any room feel preserved and ageless.
Alfresco Armchair
White chairs work two ways in a design – as a base, or as an accent. Consider this Alfresco armchair with a loose pillow back, plush seating, and flared arm. It can provide endless possibilities for drafting an eye-catching detail in all living areas. The combination of graceful texture and trendy design will further flatter empty spaces with modern-rustic spin.
Contemporary Accent Armchairs
SoCaliforniaCo Accent Chair with Ottoman
Simple, minimal, yet bold: find it in the 20 perfect armchairs to accent your living room. Contemporary furniture like this SoCaliforniaCo set is a seamless piece to grace any living area. It has high arms and a deep seat complete with an ottoman to offer optimum relaxation. The bold color will also create a focal point to accent any living room.
Ted Armchair by Everly Quinn
Create a striking feature in your living area with this Ted Accent armchair. It has a simple design with luxe upholstery propped atop a gold-colored metal tube. The square, cut-out armrest is a design scheme like no other to ever grace your space.
Sean Faux Leather Barrel Chair
Enhance the aesthetic value of your room with a cross of leather and wood. Sean's accent armchair provides comfy seating and a stylish complement for a contemporary living room. It also has a flared arm and barrel design to add a splash of character to any living space.
Helder Armchair
Adding a bold color accent will add visual interest to any room while giving it depth. If you want to create a focal point, then this Helder armchair is a stand-out feature. The chic design and smooth texture will create a maximum impact while still keeping it relaxing.
Bima Armchair (Set of 2)
Spice up your coffee table with large pieces to make a striking statement in your living area. If you have ample space, then these accent armchairs from Bima are a perfect pair. It will keep the balance and harmony of a neutral-colored living room.
Eclectic Designs
Kettler Faux Leather Armchair
Your living room, your say. How you play up elements to either make a visual impact or create a subtle blend, is up to you. Here's another of our 20 perfect armchairs to accent your living room with a bit of personal taste. This Kettler chair is nothing like your ordinary accent chair. The unique shape and design sew together comfort and aesthetic in an ultra-modern fashion.
Garret Chair
Give your space an interesting twist with curvy furniture like Garret. This DUMBO house-inspired piece creates a whimsy appeal and a pampering vibe. Bring about that affluent taste in your living room with the rich curve of this accent chair.
Leopard Accent Armchair
Get creative with prints and colors and shove this leopard armchair in your dull living room. Its exciting color and welcoming texture will redress drab spaces with a comfy feel. Charming and fancy furnishings can do wonders in adding a personal touch. And, they can also give your room a new sense of style.
Ulla Petite Accent Chair
Embrace the exotic cultural luxury with this accent chair from Ulla Petite. It features a Moroccan design with bold geometry and playful texture. A combination of these elements can accentuate your living room without being too overwhelming.
Arcadia Steel Armchair
If you want versatile chairs that will fit both your living room and garden, make use of bare steel chairs. Arcadia Steel chair is crafted from durable iron, powder coating and colorful hues. It will give an industrial-themed living room a punch of colors without swaying away from its robust character.
Takeaway
There are countless ways of enhancing your living room with functional furnishings. But in choosing the right piece, select the one that will not compromise your interior design. Go easy with subtle colors, or offer a focal point with bold ones. Find the right match with our 20 perfect armchairs to accent your living room. We hope you make the best choice out of it.