Have you ever believed that space is relative? What might seem like a congested and constrained space for some could well be a comfortable living space for others! If you believe that 27 square meters of space is just not enough for a stylish and functional modern home, then Co+in Collaborative Lab prove you wrong with this innovative micro apartment in Jakarta. Turning a previously unusable tiny apartment into one that is much brighter, far more engaging and space-savvy, the new interior is draped in white, gray and wood. This gives the apartment a more cheerful and visually airy appeal while cutting back on visual fragmentation of space.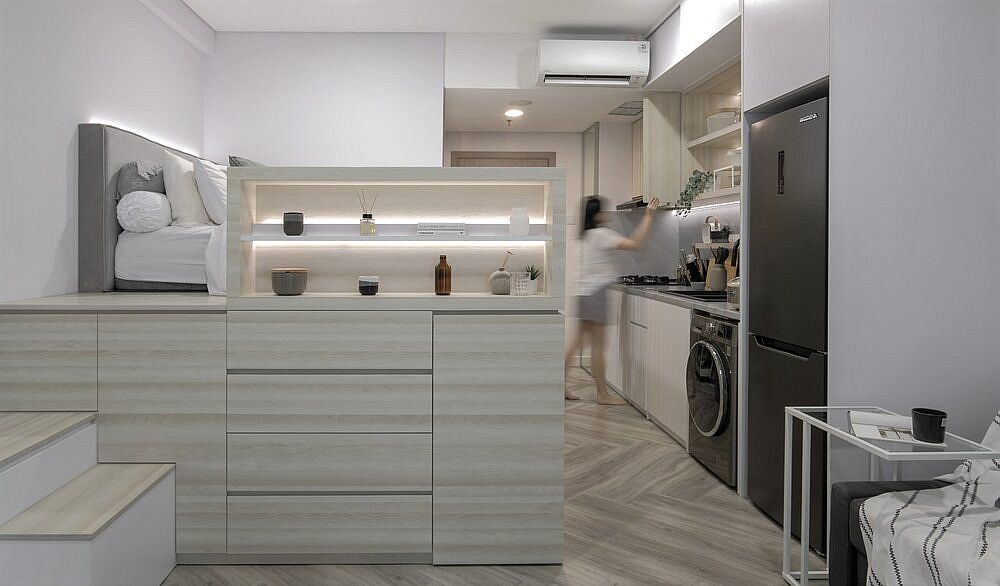 All the internal wall and partitions were removed to further enhance this sense of spaciousness with a loft queen-sized bed creating the central unit. The custom wooden bed frame with a steps conceals within it an abundance of storage options. This removes visual clutter and creates a more engaging and organized living environment. Next to the loft bed is the living area with a sofa bed that moves into the dining space, a guest space and a full-size kitchen that is illuminated by lovely LED strip lights.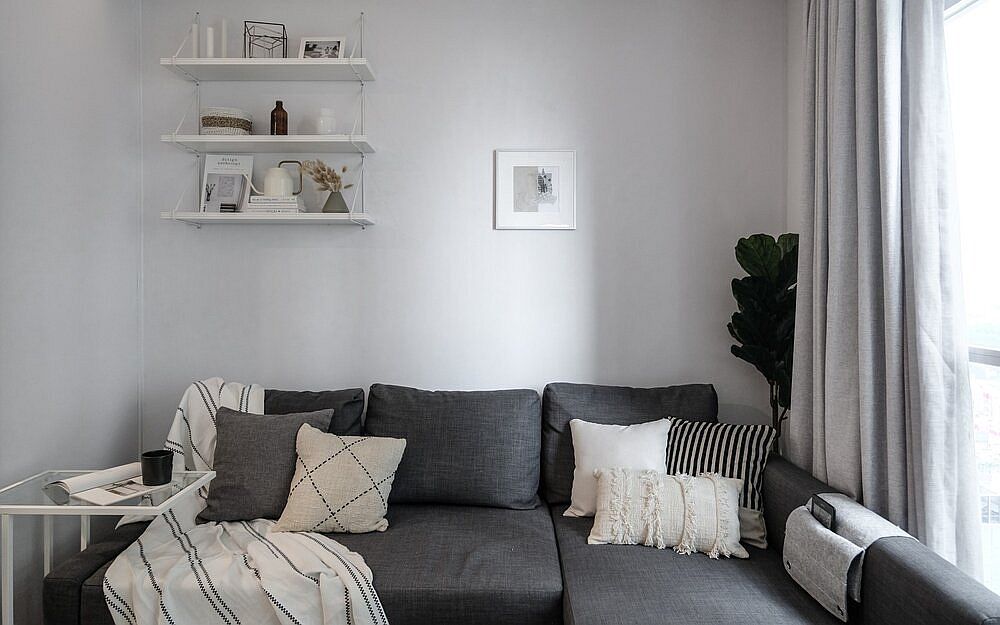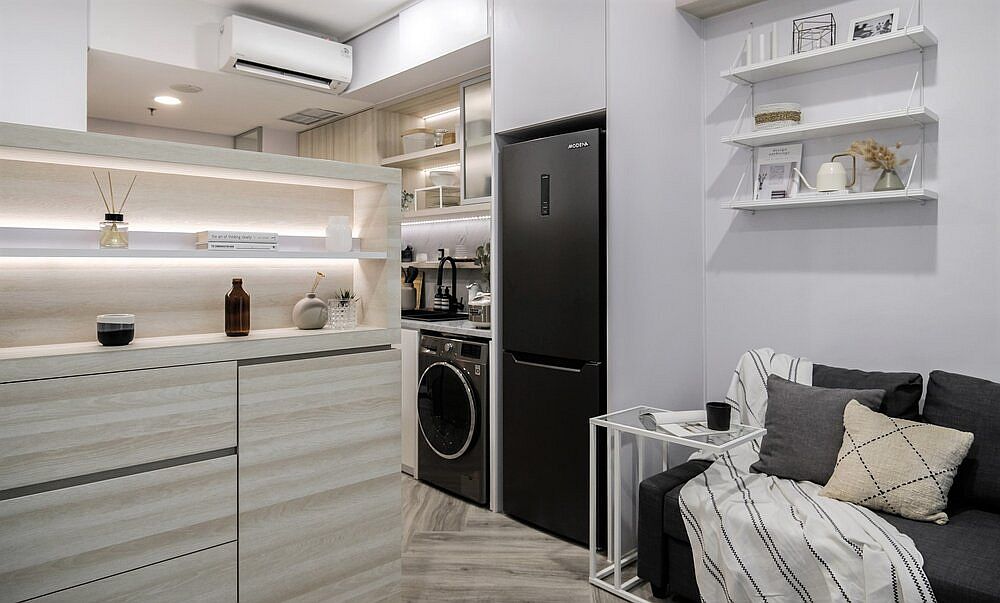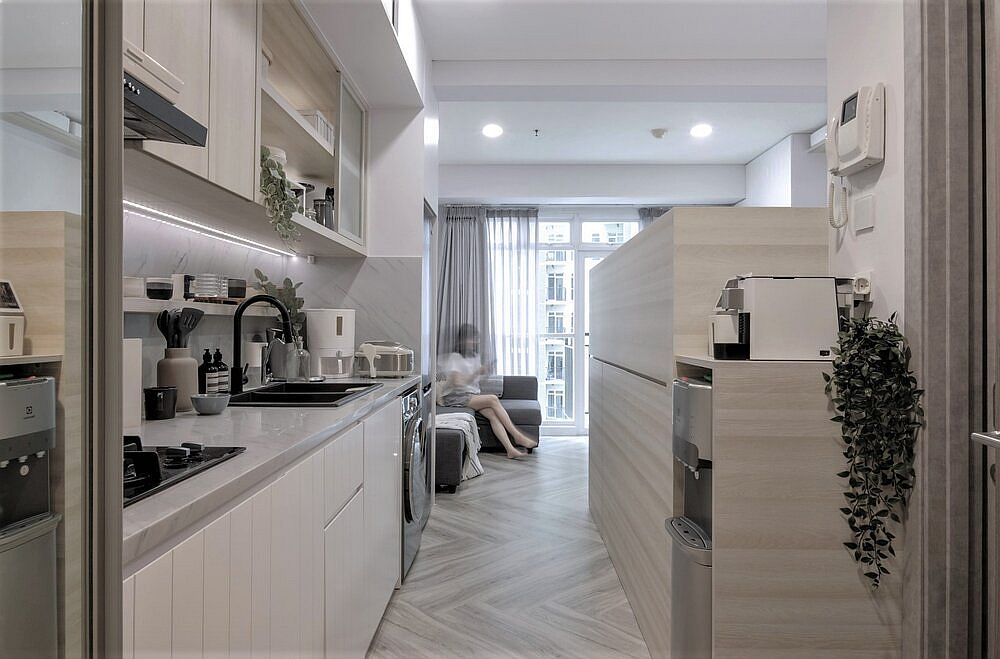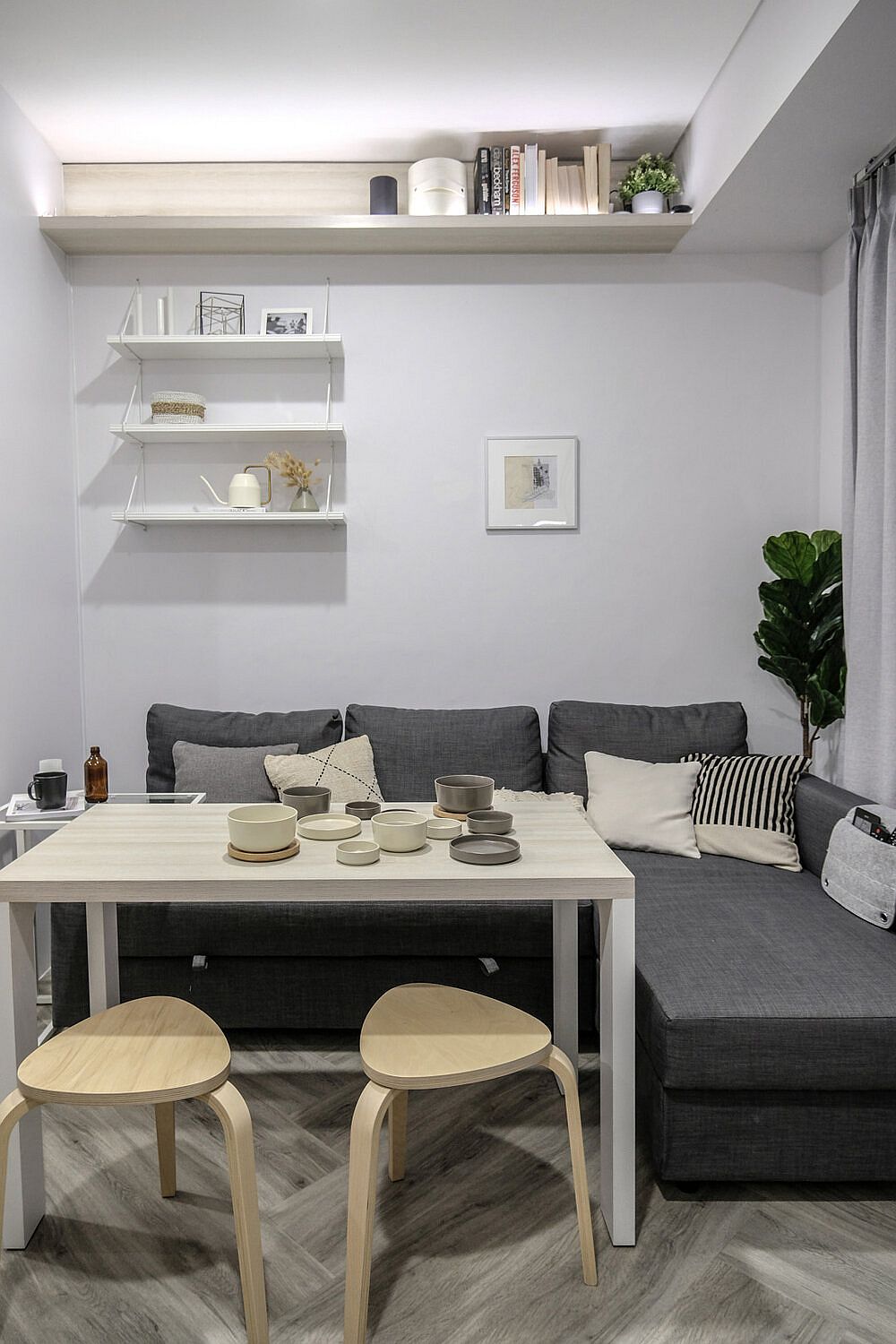 Every little detail has been carefully planned to ensure that there is no wastage of square footage inside the apartment. Even the grain of the wood chosen for the platform bed add to the modern-minimal vibe of a home where less is more!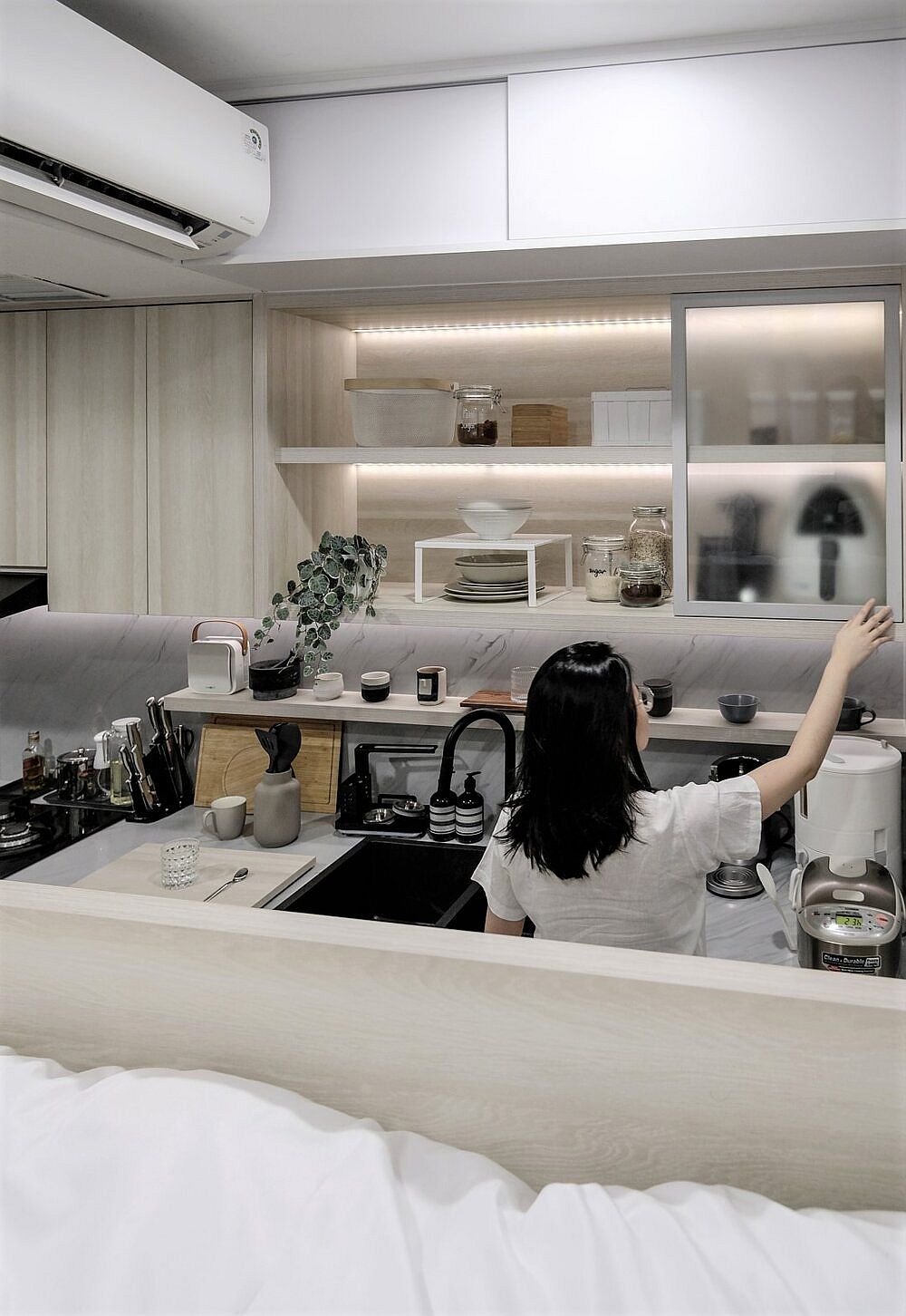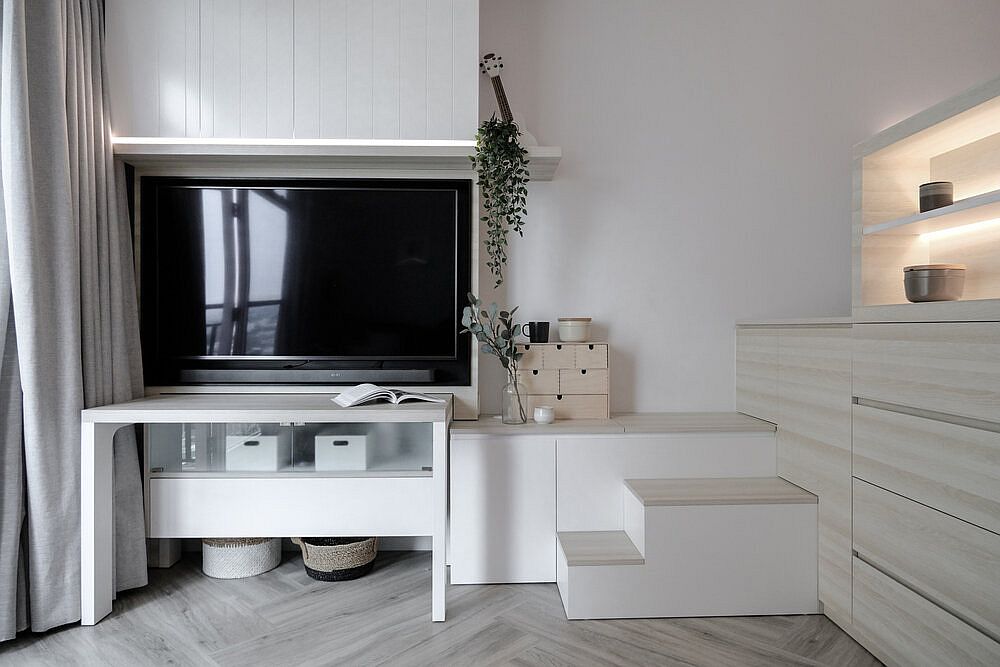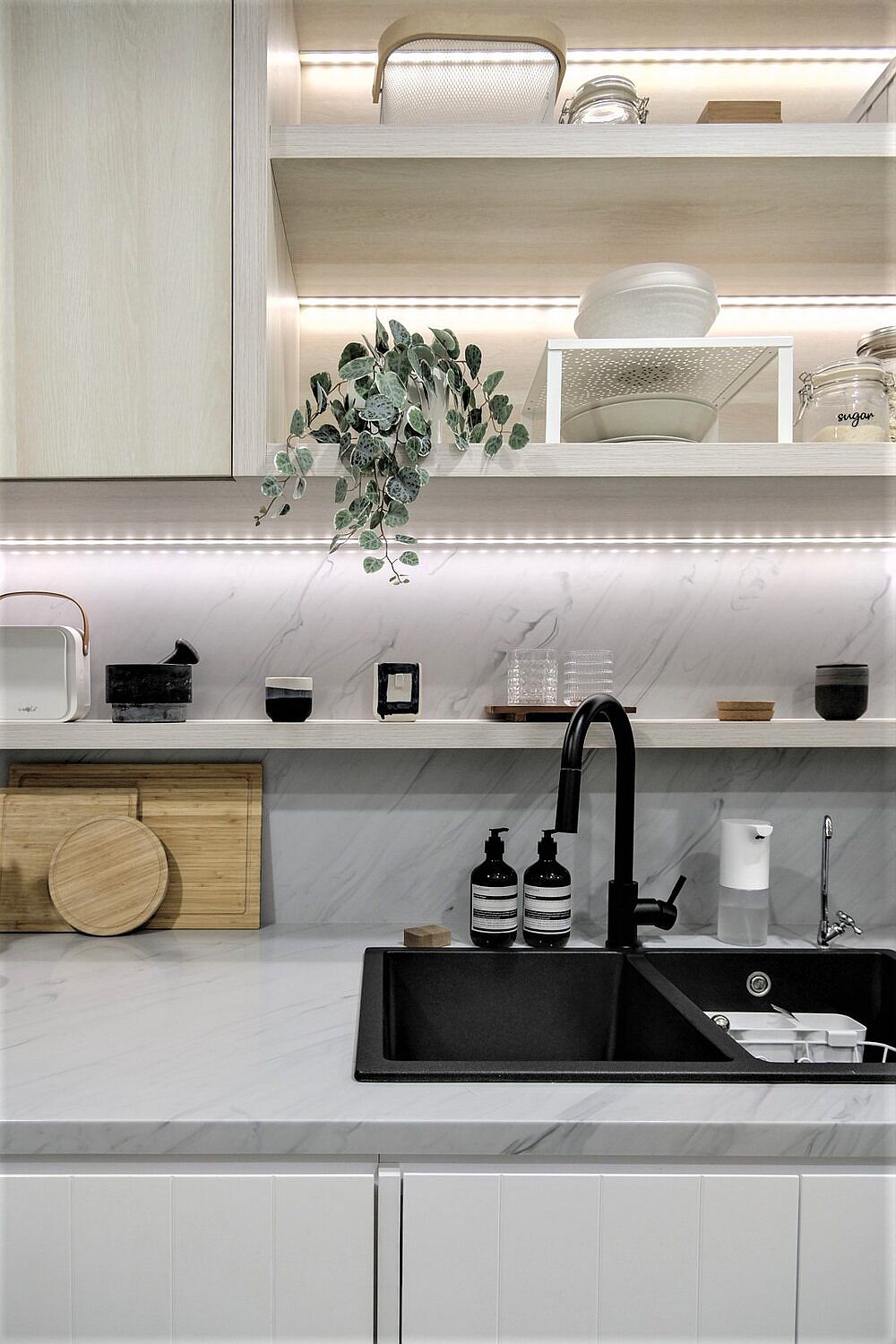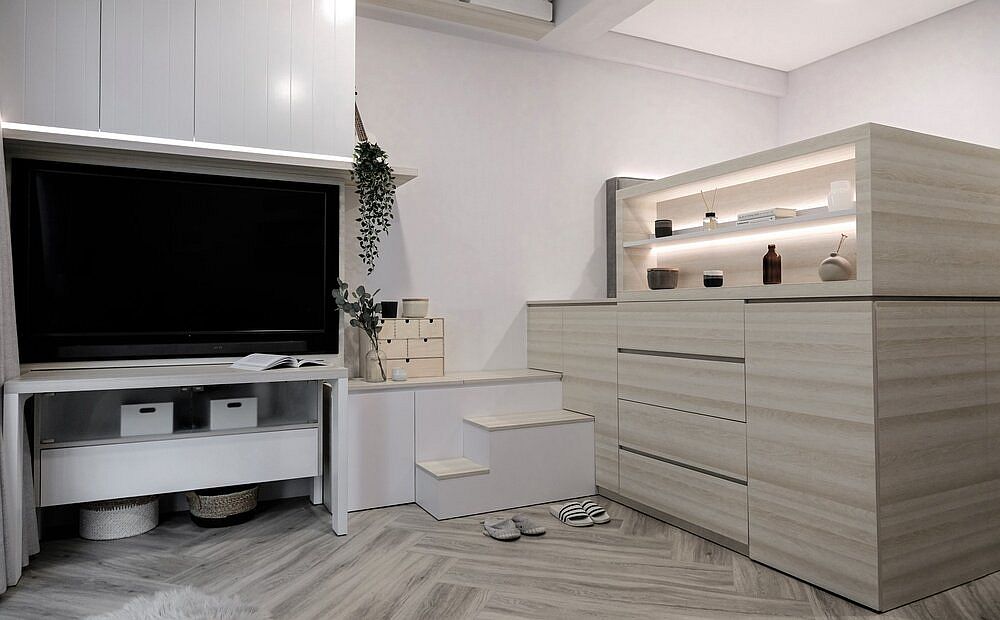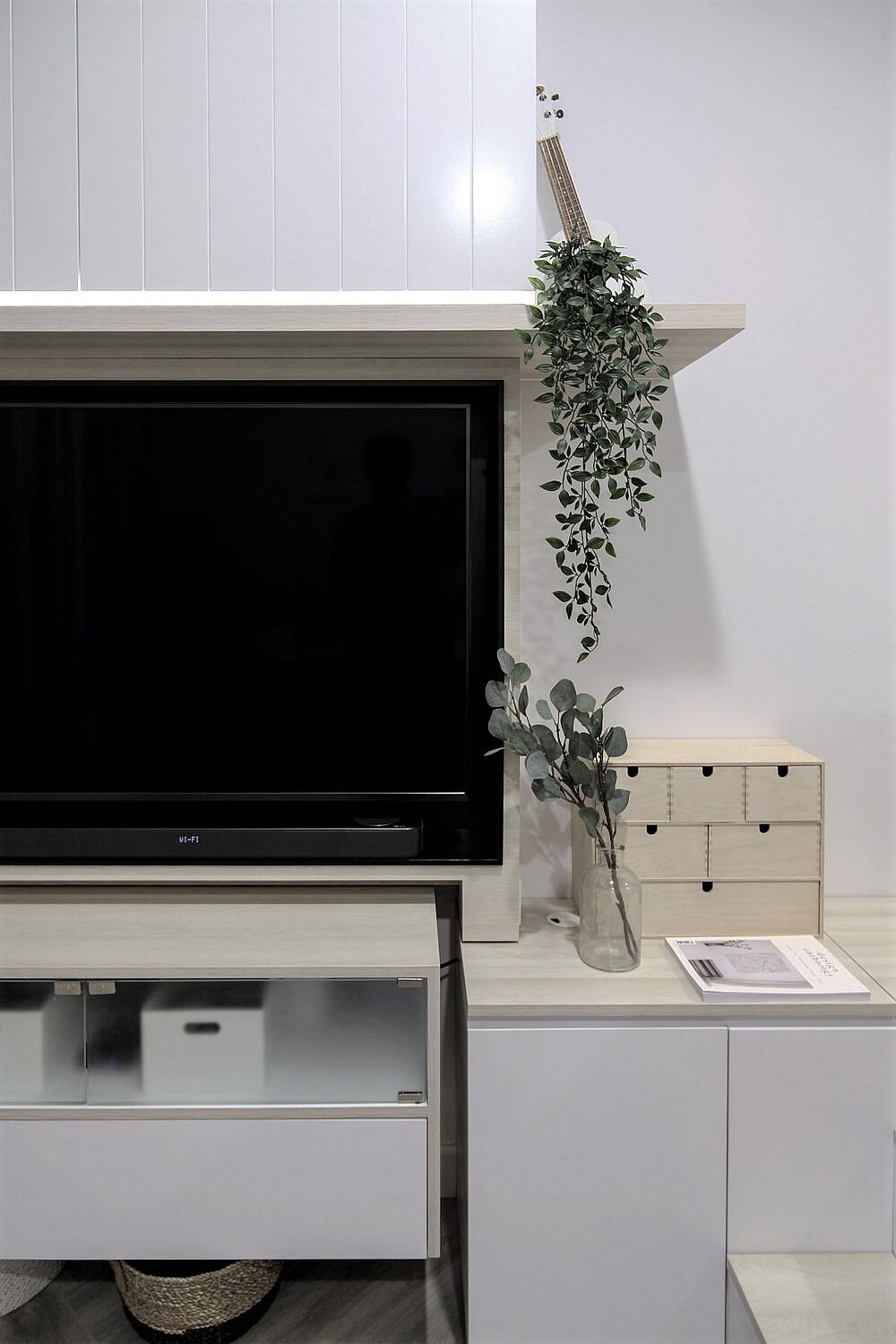 The space is equipped with a smart home system, combine with multifunctional storage cabinetry are doubled as stair for access to the bed area, the sofa is transformable as an extra bed, while the dining table is detachable from the TV cabinetry, allowing space-saving configuration.