Adaptive reuse is definitely breathing new life into discarded and often damaged structures, completely altering both their aesthetics and functionality. Nestled in Elisabeth Wolffstraat, Amsterdam, Netherlands, Ons Dorp is a project that sees the conversion of an old school building originally built in 1910 into a contemporary residential facility with multiple apartments. The elegant transformation was achieved by CASA architecten, while this specific apartment was designed by Standard Studio keeping in mind the specific needs of a young family of four. What was once the teacher's lounge is now holds both the master bedroom and kids' bedrooms, and the classrooms were turned into the living space!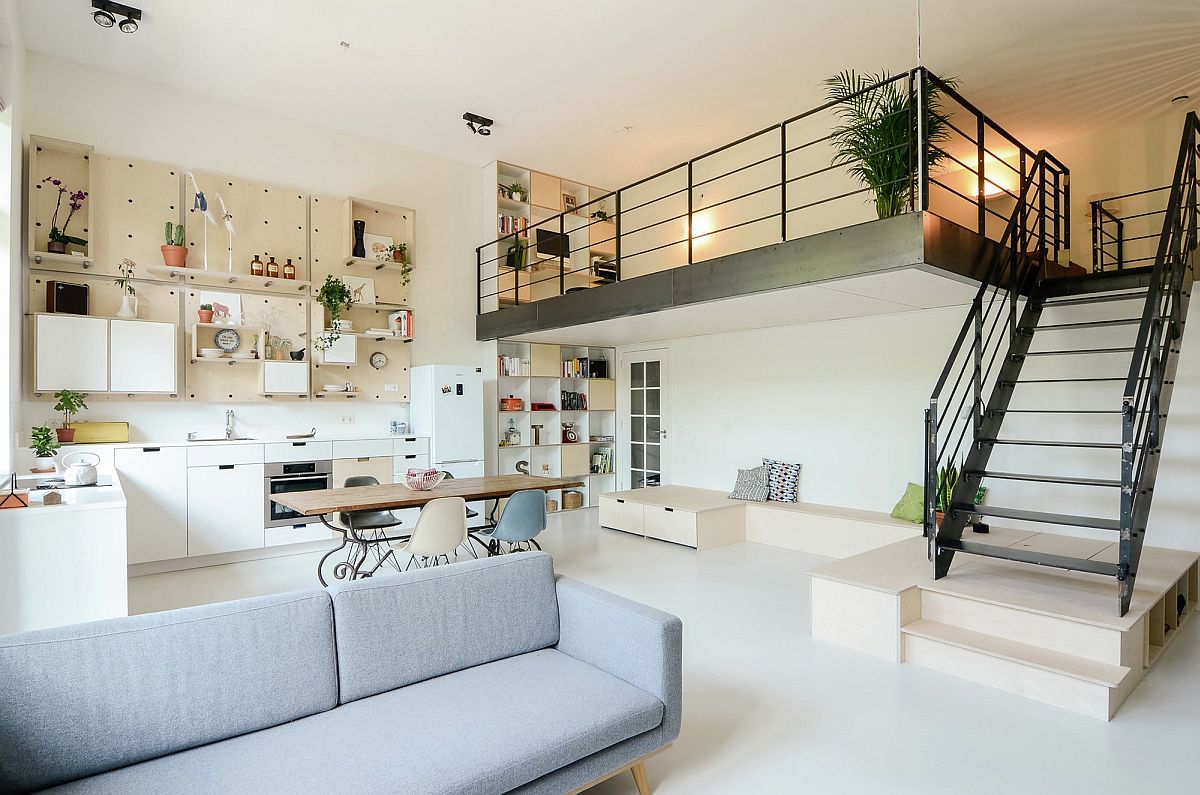 One of the distinct features of the apartment is the presence of a high ceiling that not only gives the interior a spacious and cheerful appeal, but also allowed the architects to make the most of the vertical space on offer. Loft levels carefully intertwined with both the living area and master bedroom provide additional and practical square footage and ensure that every need of the homeowners is met with ease. An open living area with a kitchen, dining area, sitting zone is complemented by the kids' playroom and home office on the mezzanine level – a perfect synergy that offers one seamless, yet cleverly delineated, interior.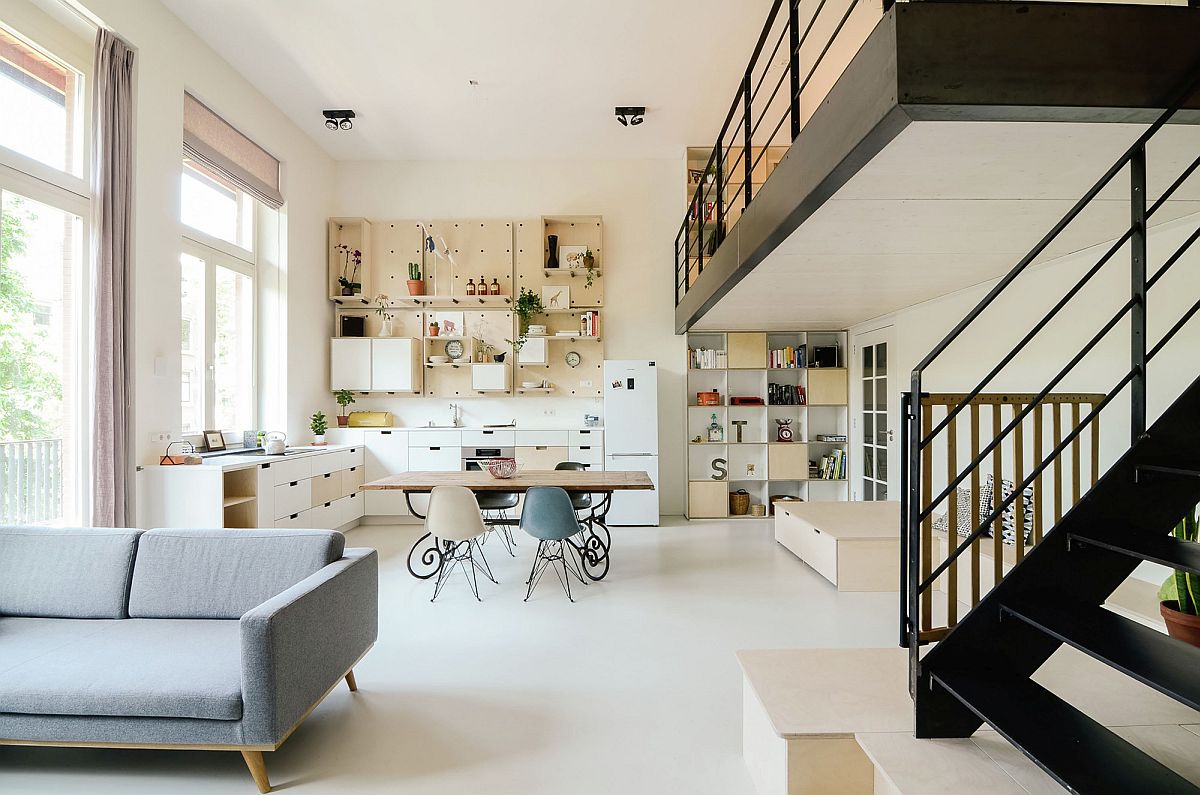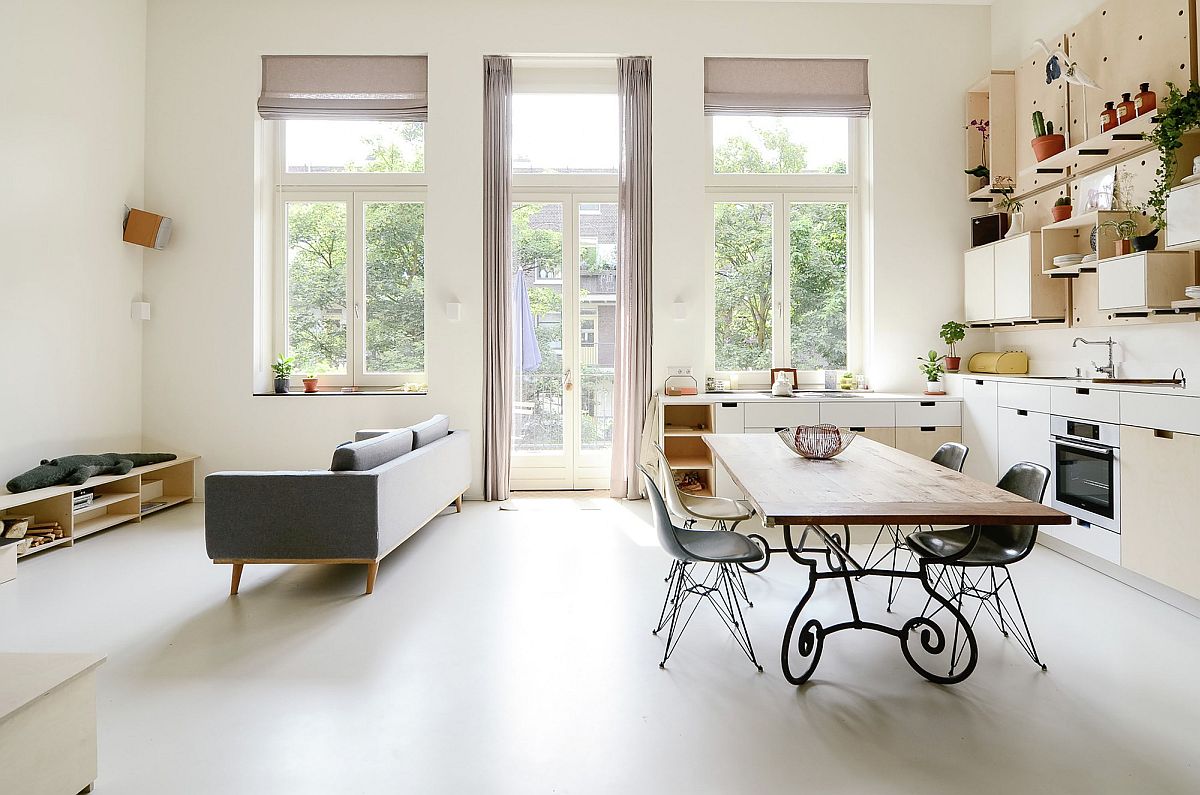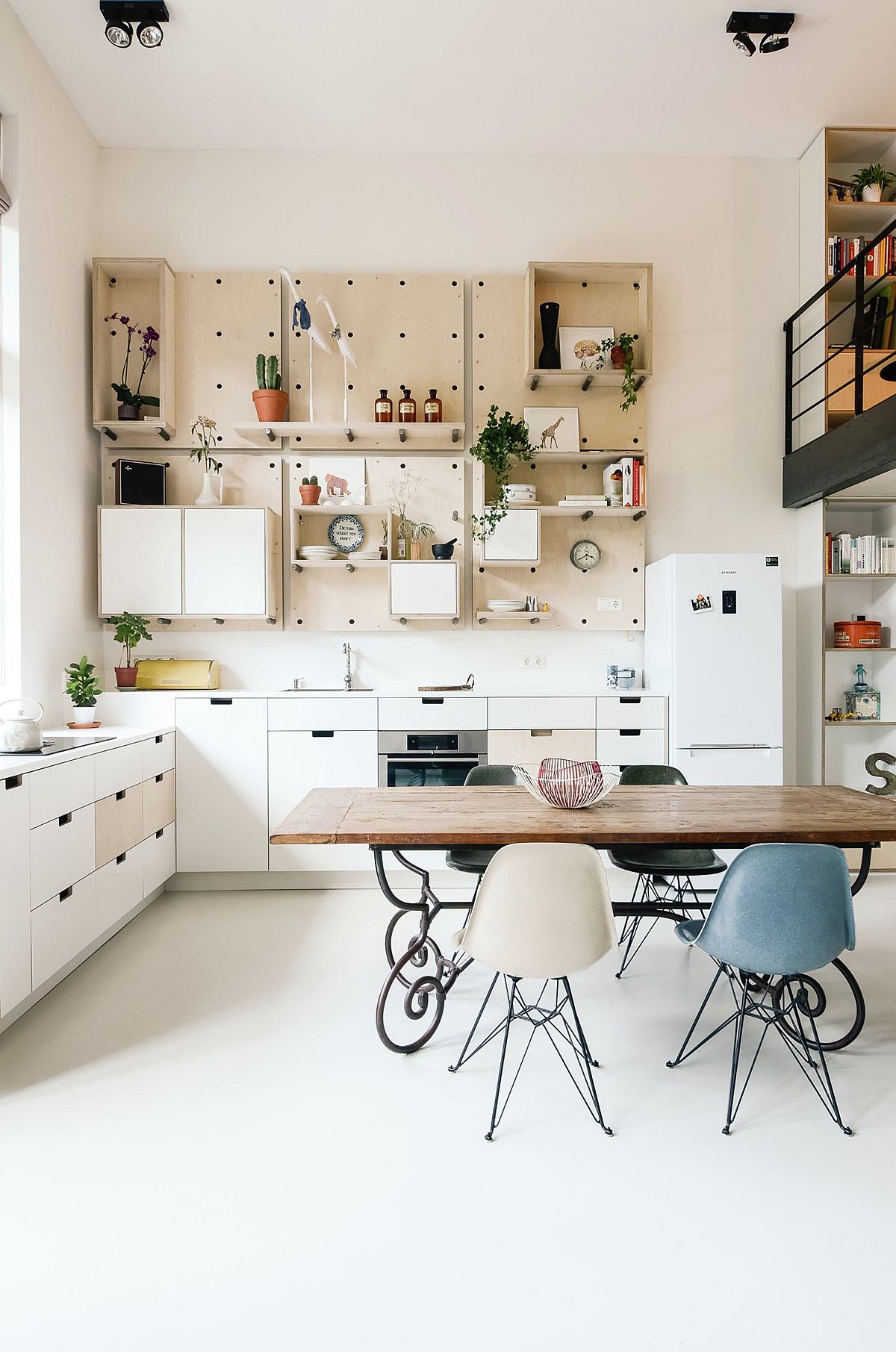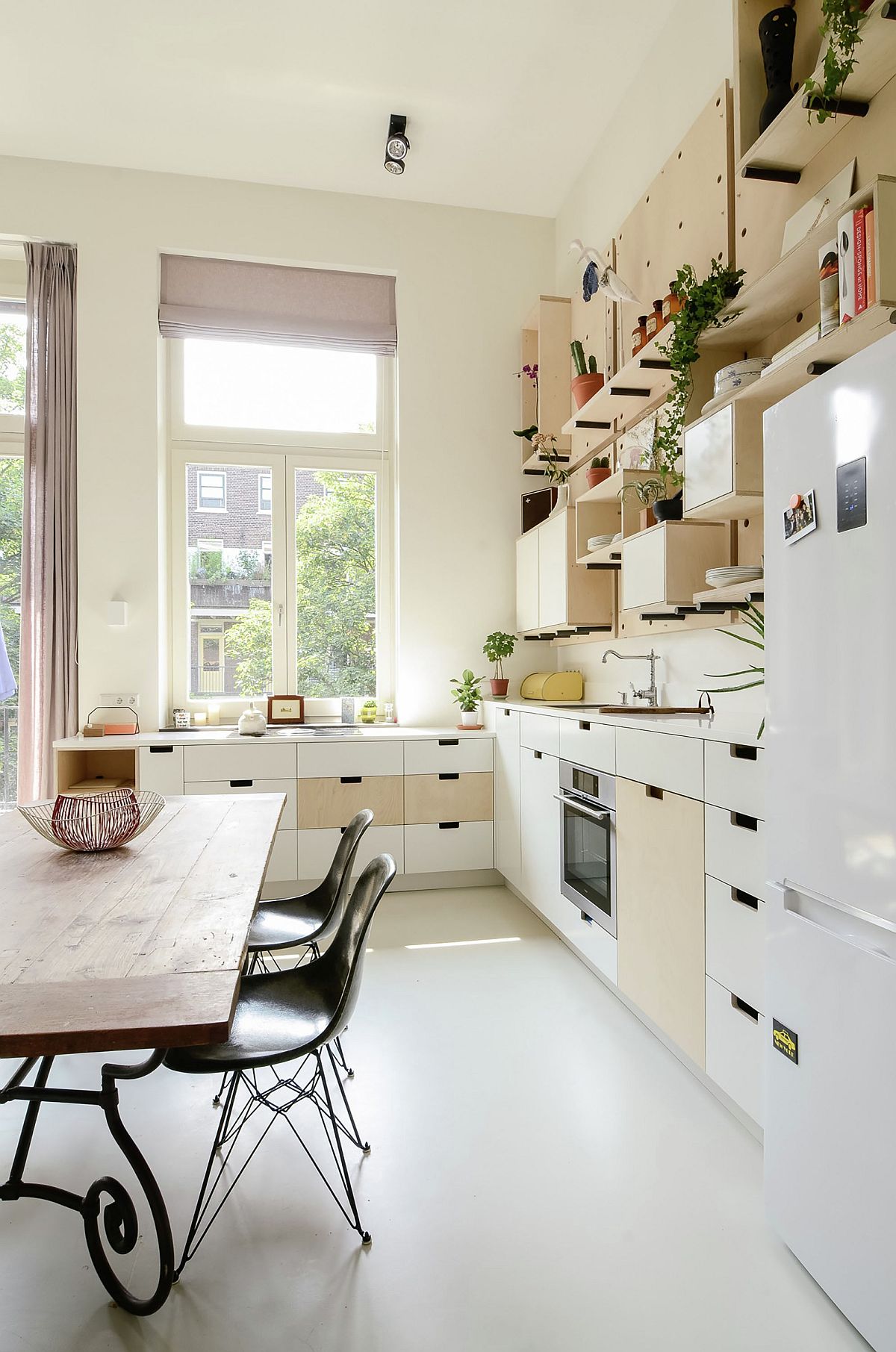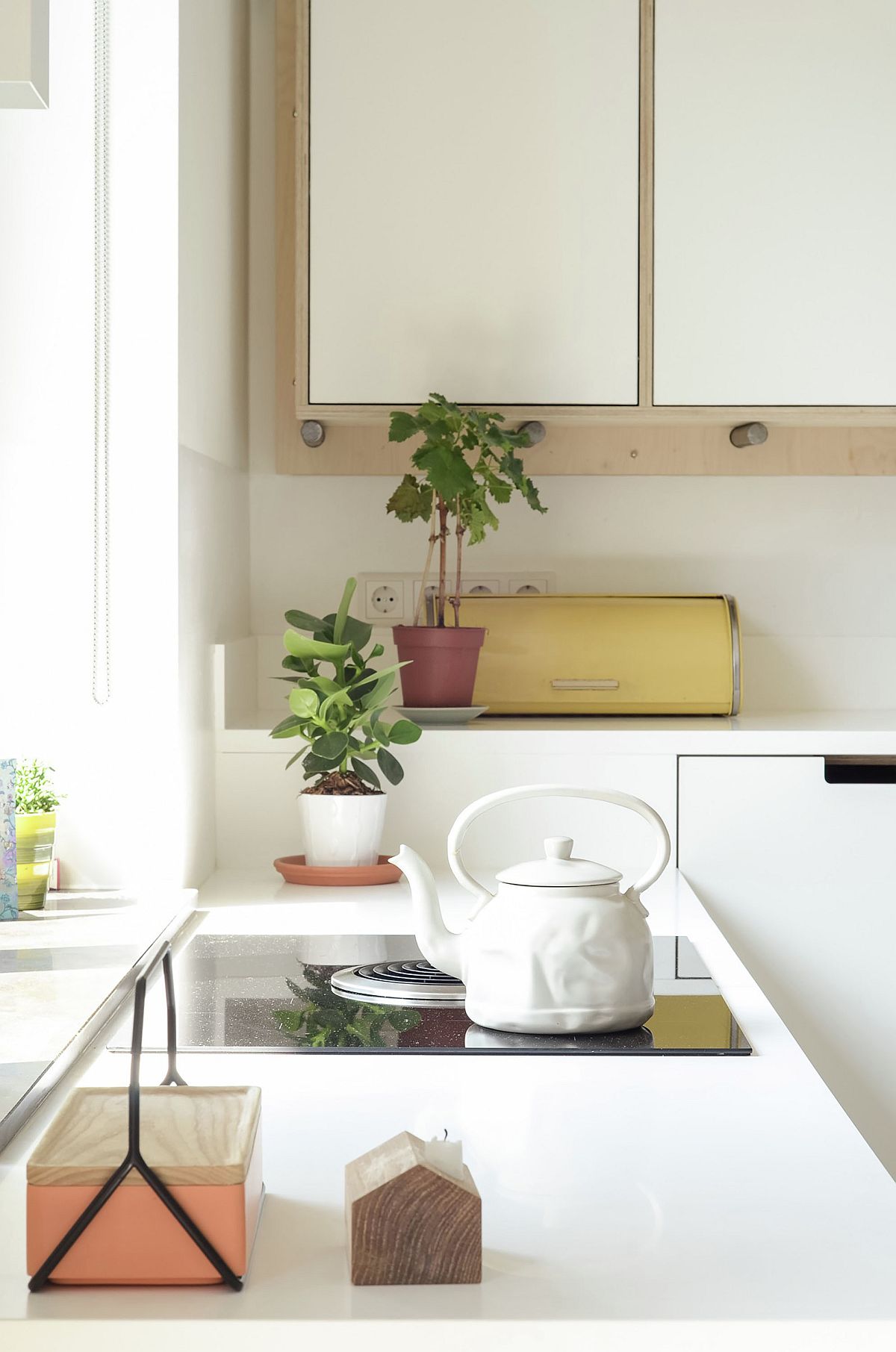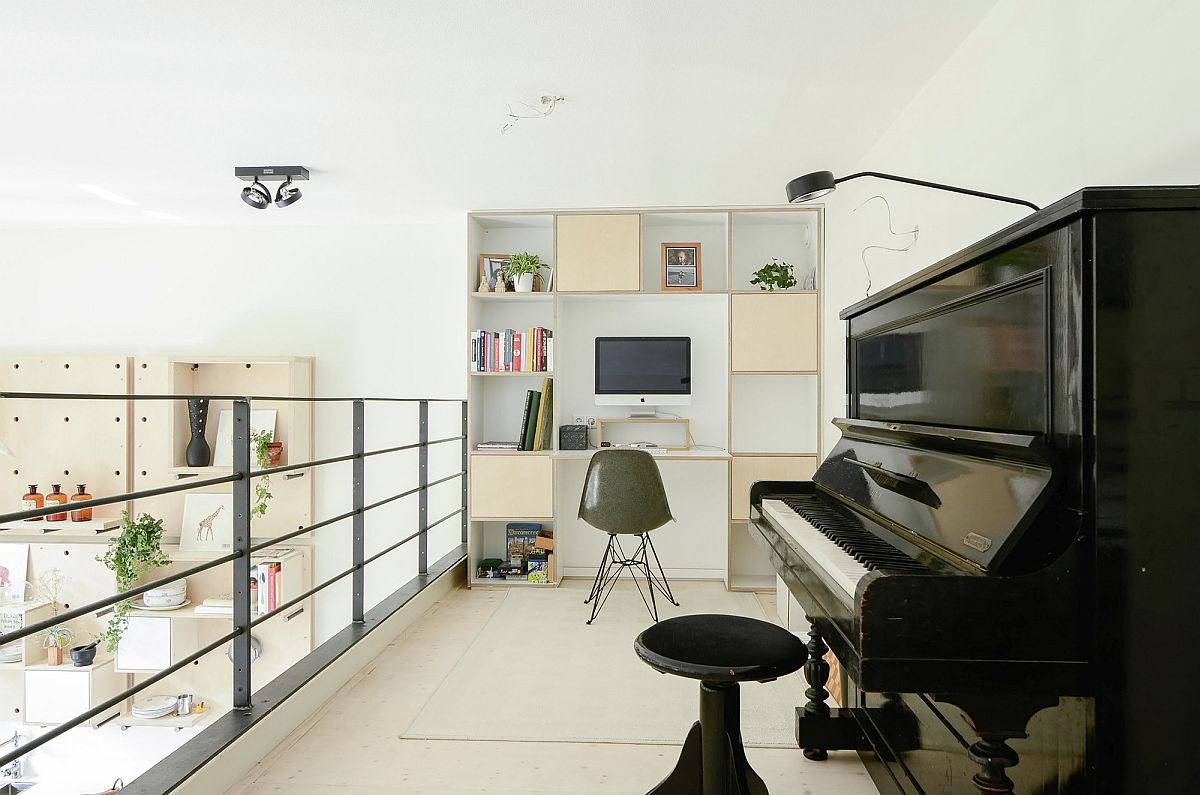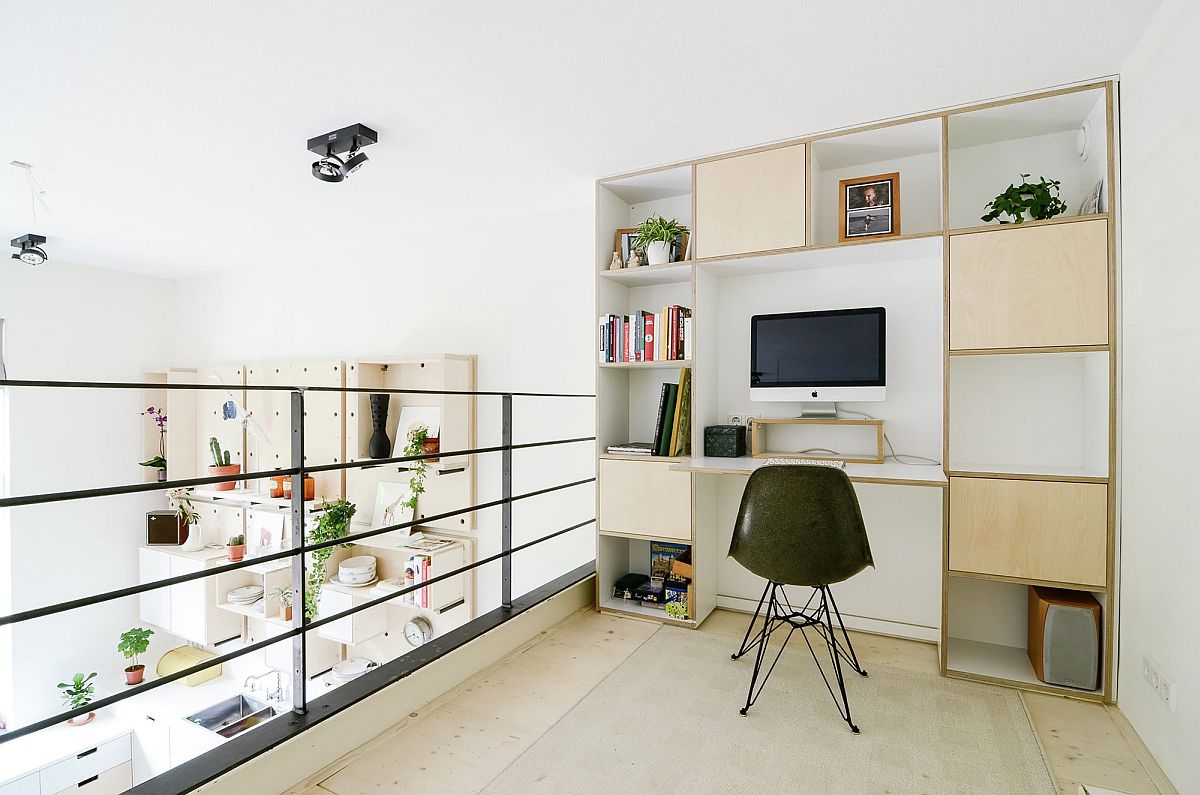 Nifty storage units in the kitchen, under the staircases and in the kids' room help in keeping the apartment organized and clutter-free, and lovely light wooden tones usher in a subtle Scandinavian vibe. The dark, stainless steel staircase brings both visual and textural contrast, even as one is left marveling at the amazing transformation, as the new apartment leaves no discernable trace of the original school!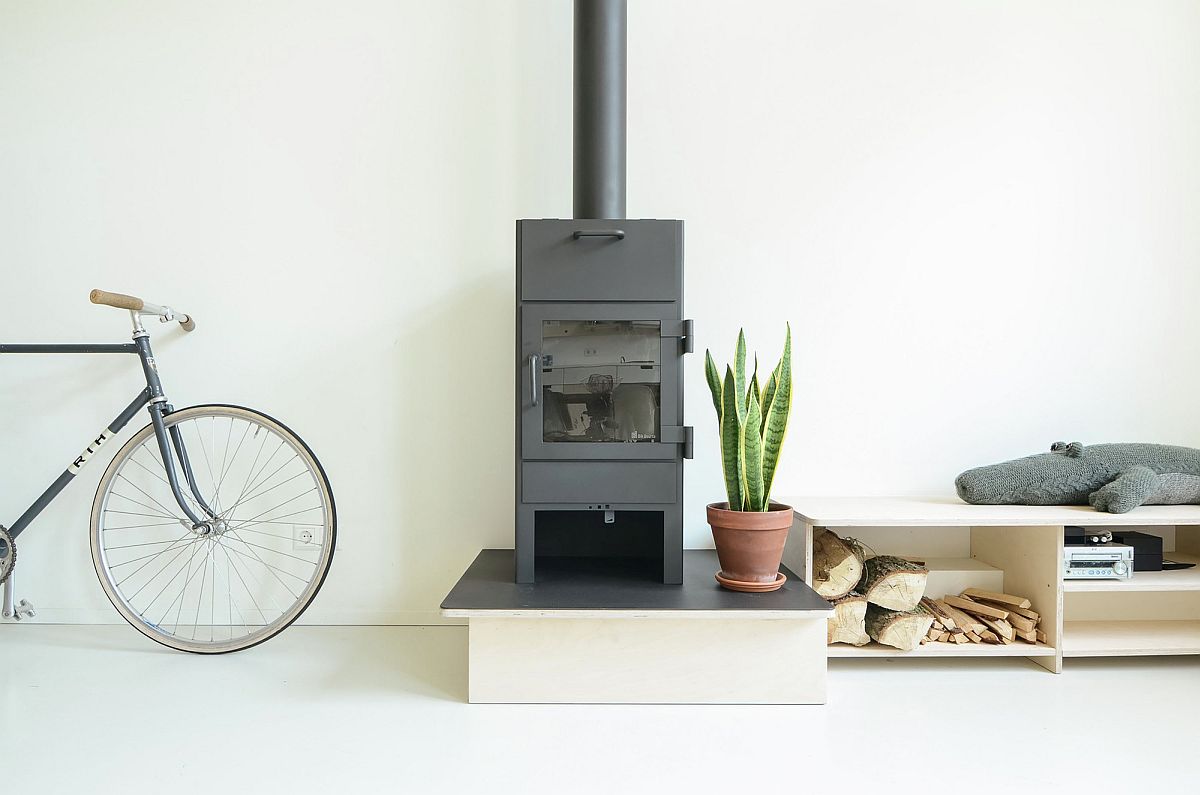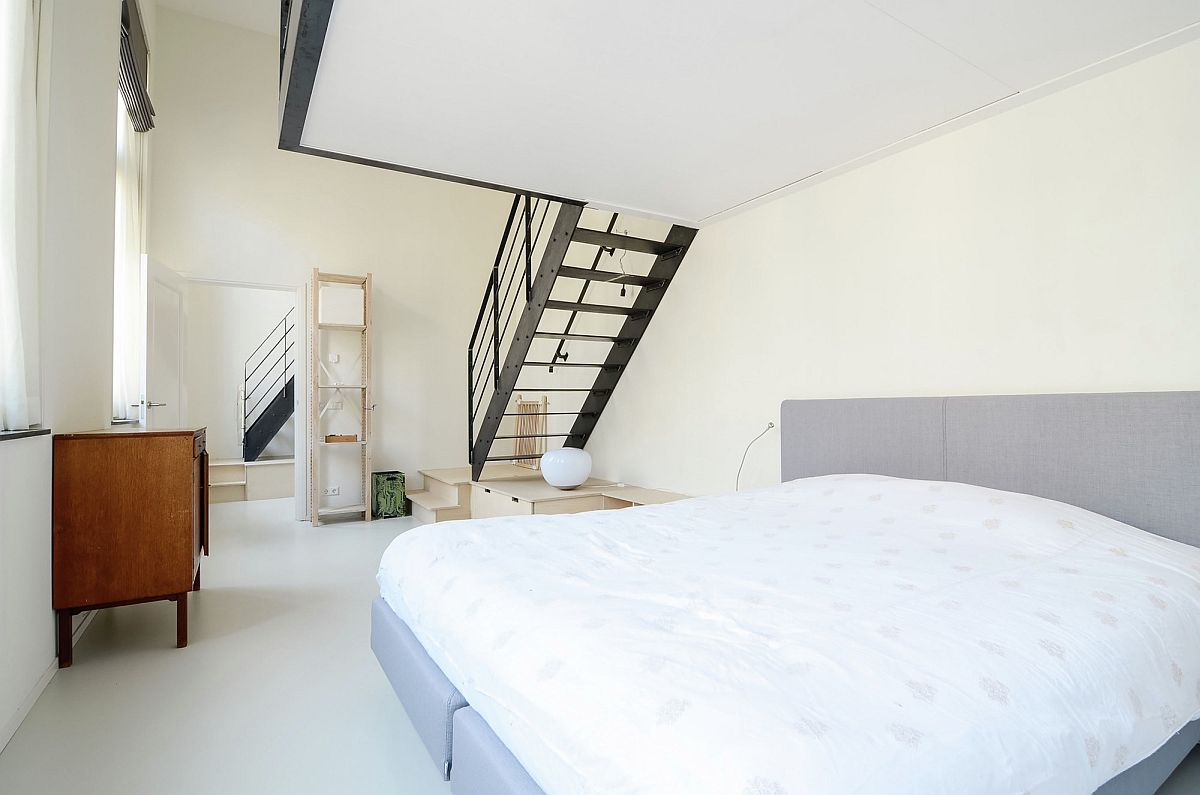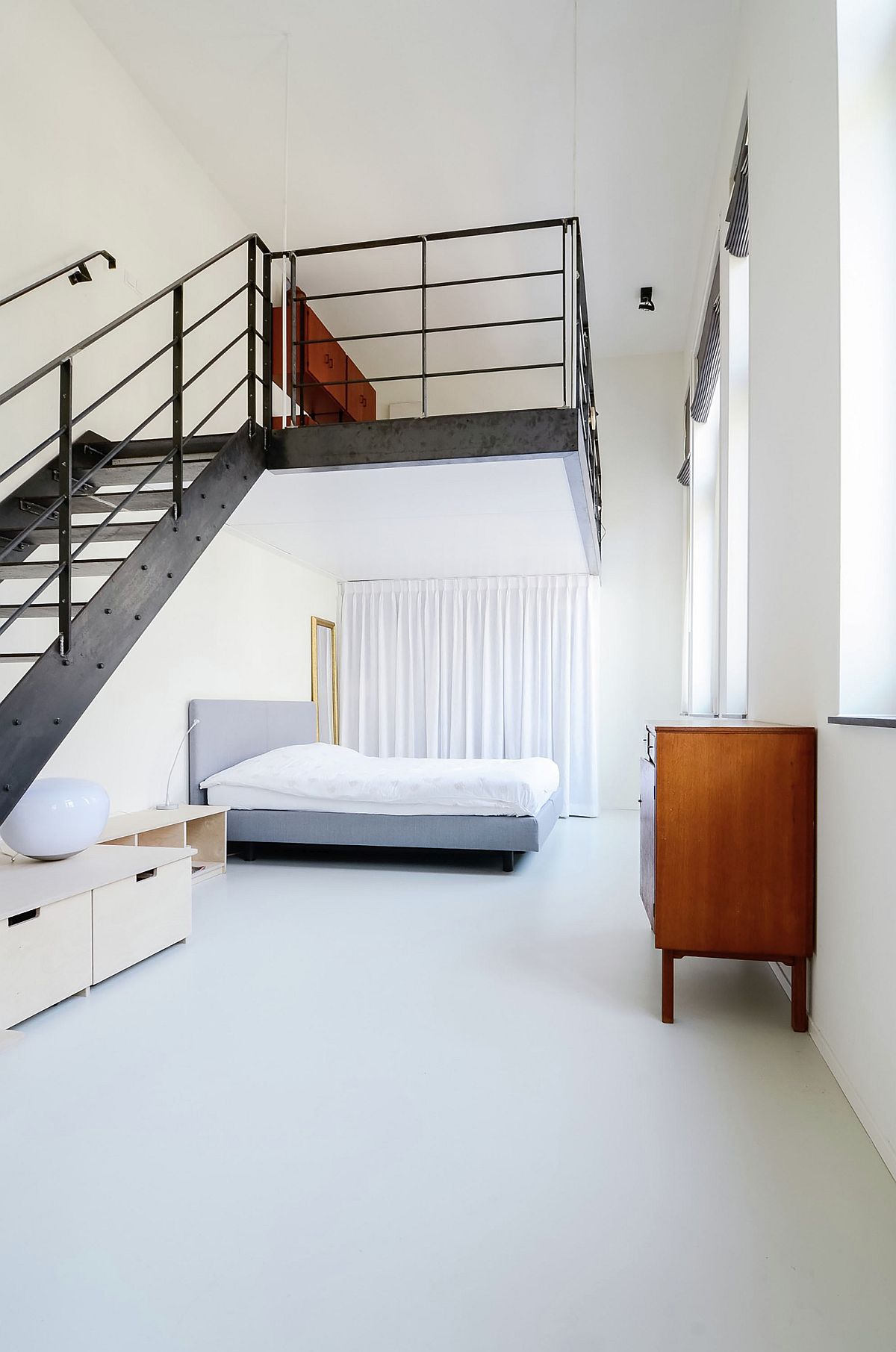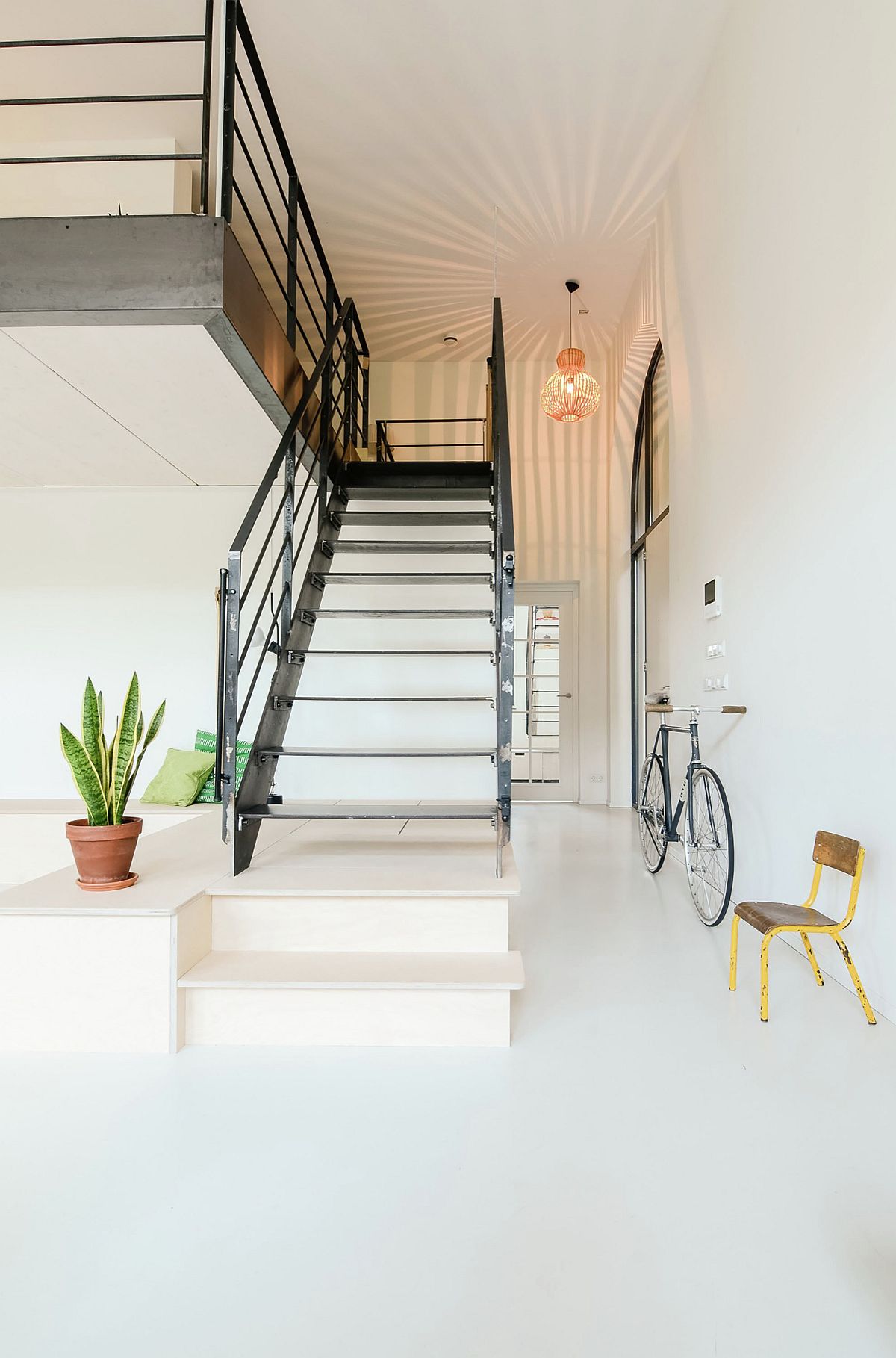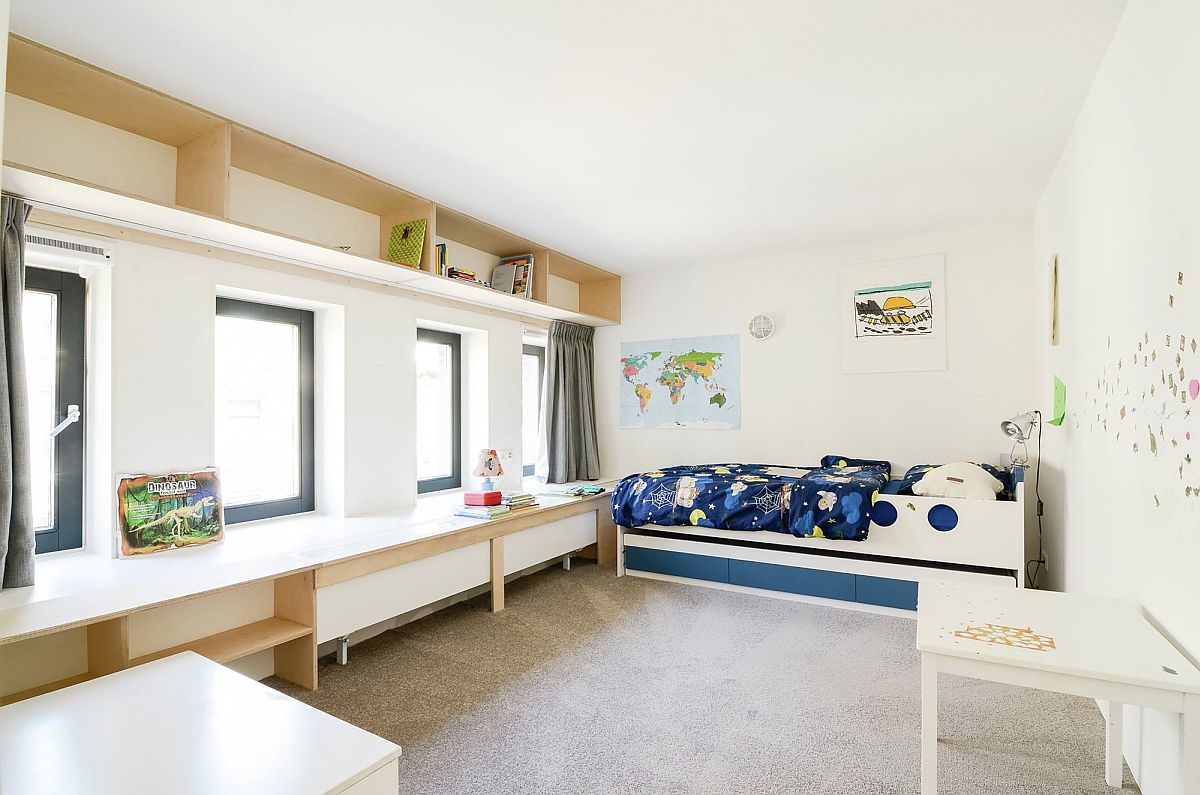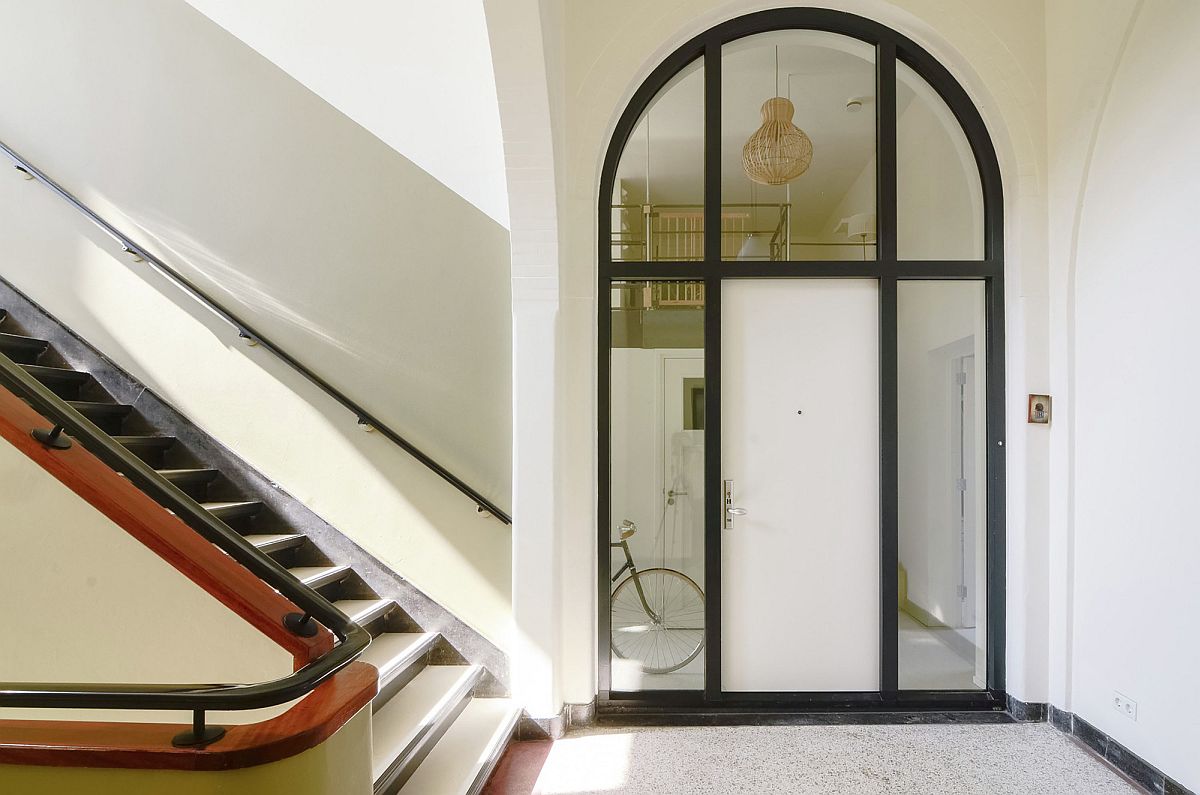 Liked the story? Share it with friends.