For those who are minimalists at heart, decorating a home with both style and sophistication can be a real challenging task. Minimalism requires discipline, order and an ability to keep the space as de-cluttered as possible. For some of us this is next to impossible, but not for the homeowners of Cronulla Residence, who have turned their waterfront Sydney home into a refined and inviting hub. To get this accomplished, they turned to Amber Road, who reinvented the living space, introduced sculptural decor and artistic accessories, and put in place shelves and storage units that offered better organization.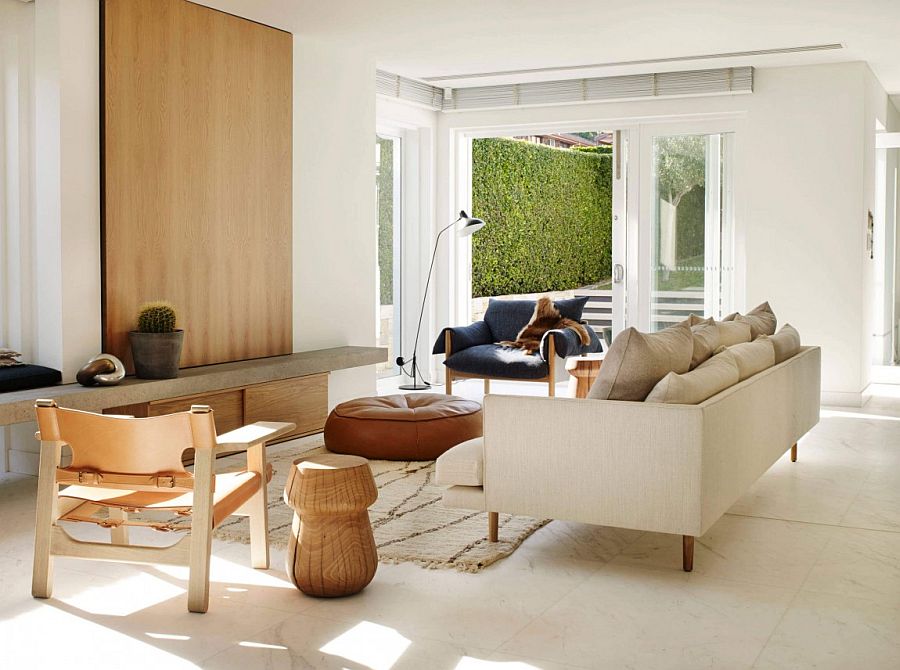 The showstopper in this minimal living room is the American Oak sliding panel edged in bronze that hides the television with ease. At the touch of a button, it gently gives way to the entertainment hub in the living room when needed and epitomizes the minimal style of the living room. Another interesting feature is the 10-meter-long, floating concrete bench that connects the two living areas and offers an enhanced interaction zone for family members. With dark black walls in the backdrop, fabulous contemporary decor in contrasting lighter hues and sculptural wall art in bronze, every little detail comes together to create a truly exquisite interior.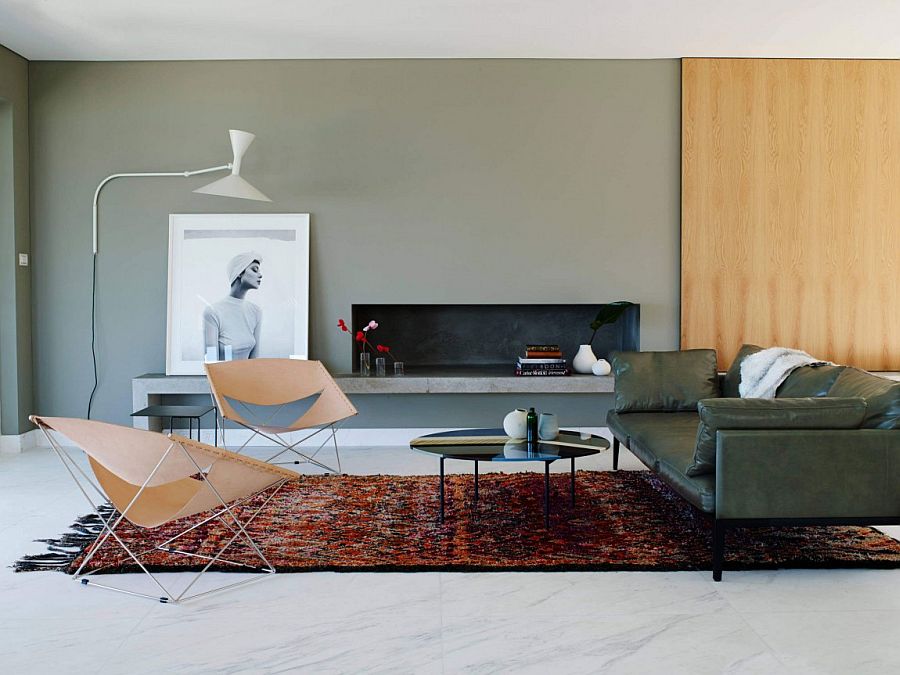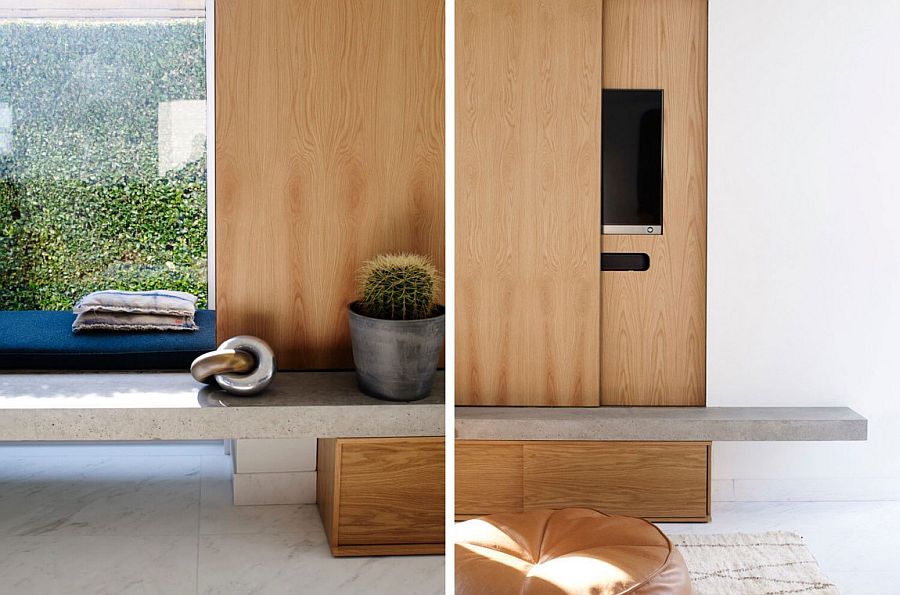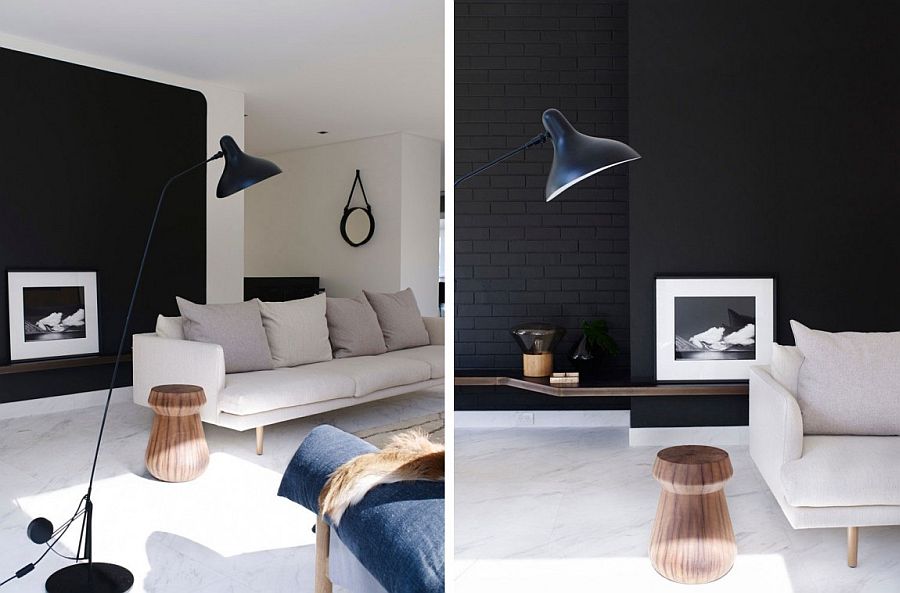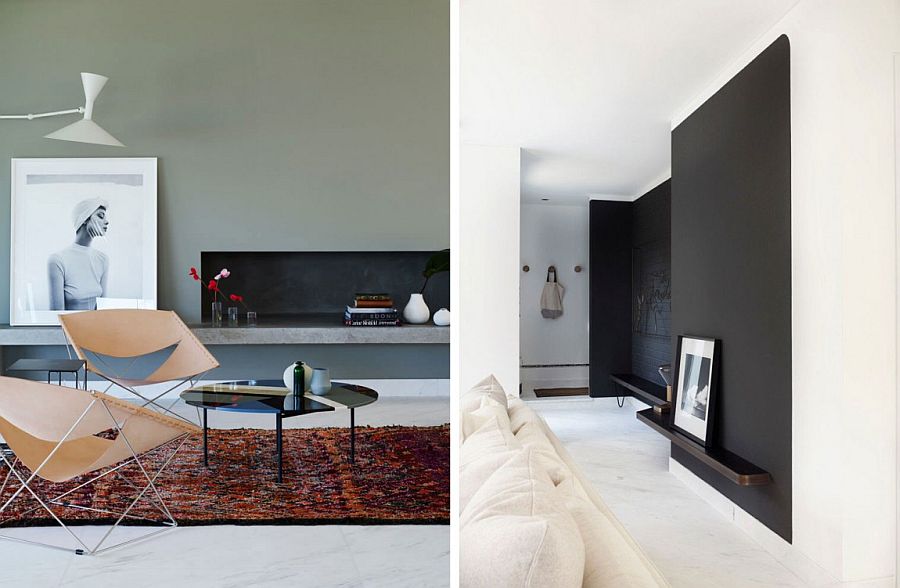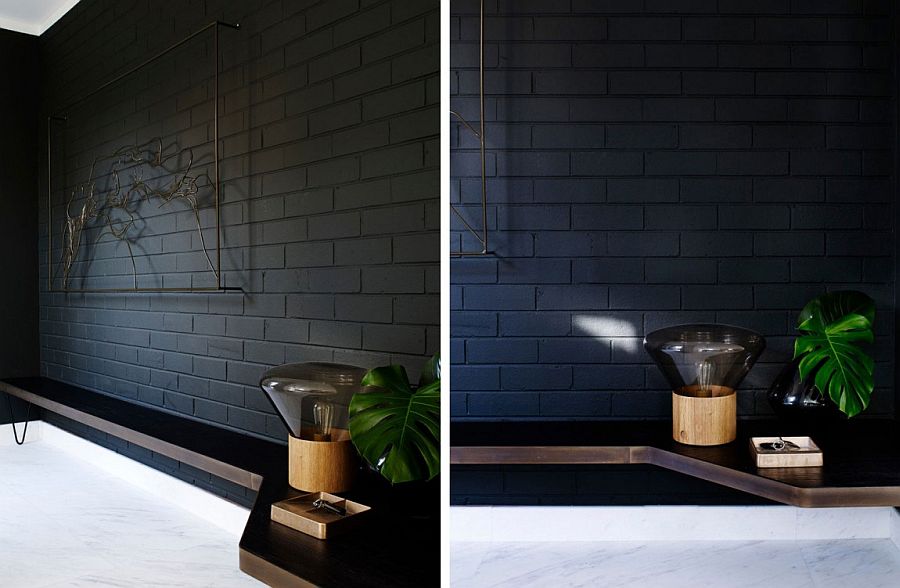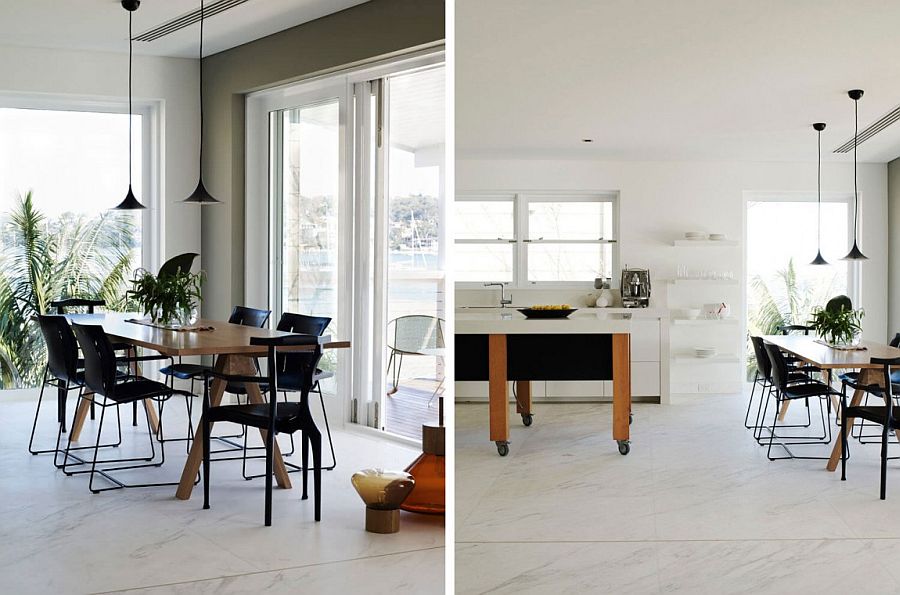 The dining room and kitchen of the once-boring cottage home now showcase a more modern sheen, with large windows bringing the outdoors inside. A minimal bedroom with walls partly covered in oak and a bathroom in black and white borrow from the curated, crisp and classy color scheme and style of the living space. Kids' rooms with multiple storage options and a space-savvy design complete the transformation for the Sydney home that is a cultured, urban delight!