The fanciful flair of Chinoiserie decor gained popularity during the French Rococo period and the court of Louis XV but remains just as relevant in modern design. The trick is to use furniture and fabrics bearing the ornate motifs sparingly, as they can easily overwhelm a room to the point of kitsch. The style shines the most when paired with sleek, minimalist pieces that emphasize the intricate details even more. Read on for a few inspirational ways to boost your home's style IQ with chinoiserie.
Glam for the Walls
This feminine bathroom layers sparkly sconces atop a custom wallpaper sourced from Silk Castle. The gilded fixtures add a touch of glamour that would make a task as mundane as going to the restroom a little bit more exciting.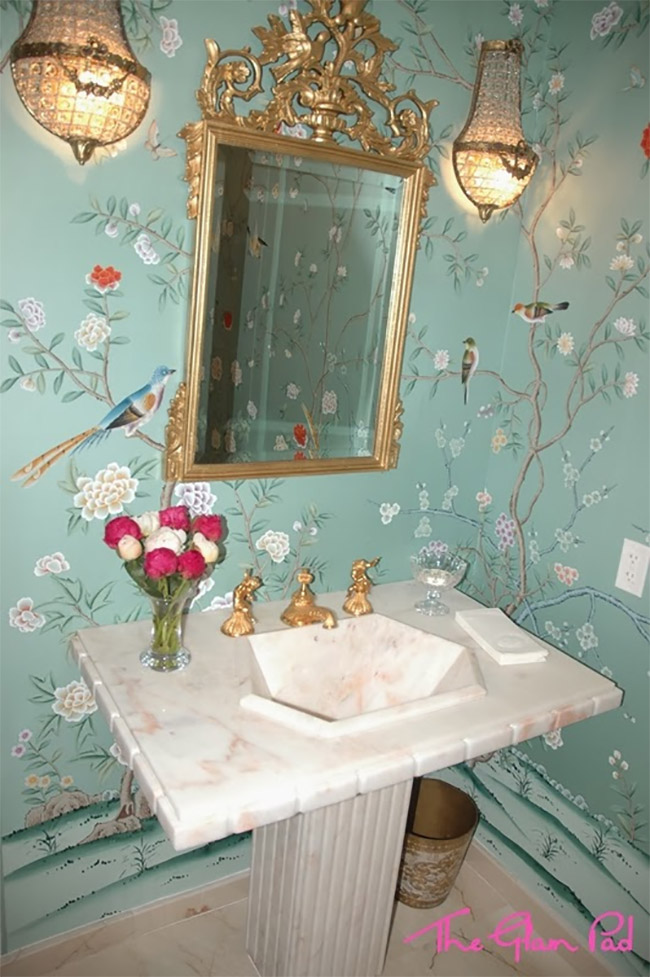 Curated Modern Spaces
You might think of chinoiserie as heavy and garish, but Andrea Brooks Interiors shows how it can be refreshing and even light. By bringing just a few pieces that hint at the style into this bright and airy dining room accented by seaglass blue chandeliers and upholstered ikat chairs, Brooks highlights a unique pagoda-shaped centerpiece flanked by two small trees that almost resemble bonsais.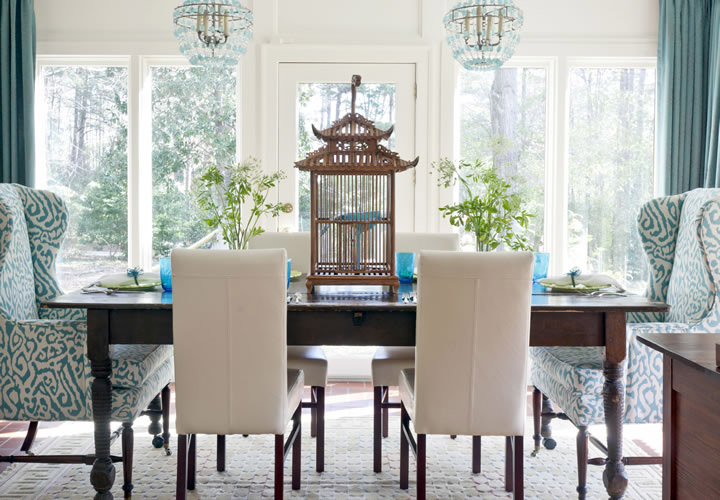 In the next room, bubble gum pink walls serve as a backdrop to a few blue and white chinoiserie vases that play off of the luxe Persian rugs underfoot.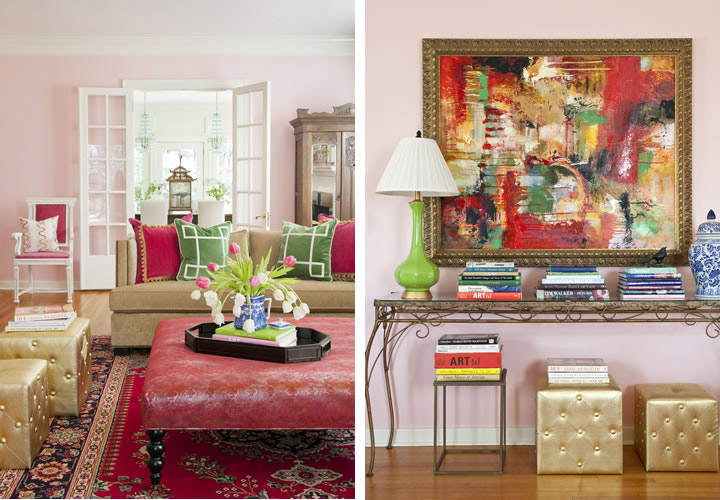 Pairing chinoiserie with an unexpected color instantly modernizes it and gives it a fresh feel. The Dania Orientale headboard from Horchow is a shining example in pink and gets an extra boost from a scallop of lime green.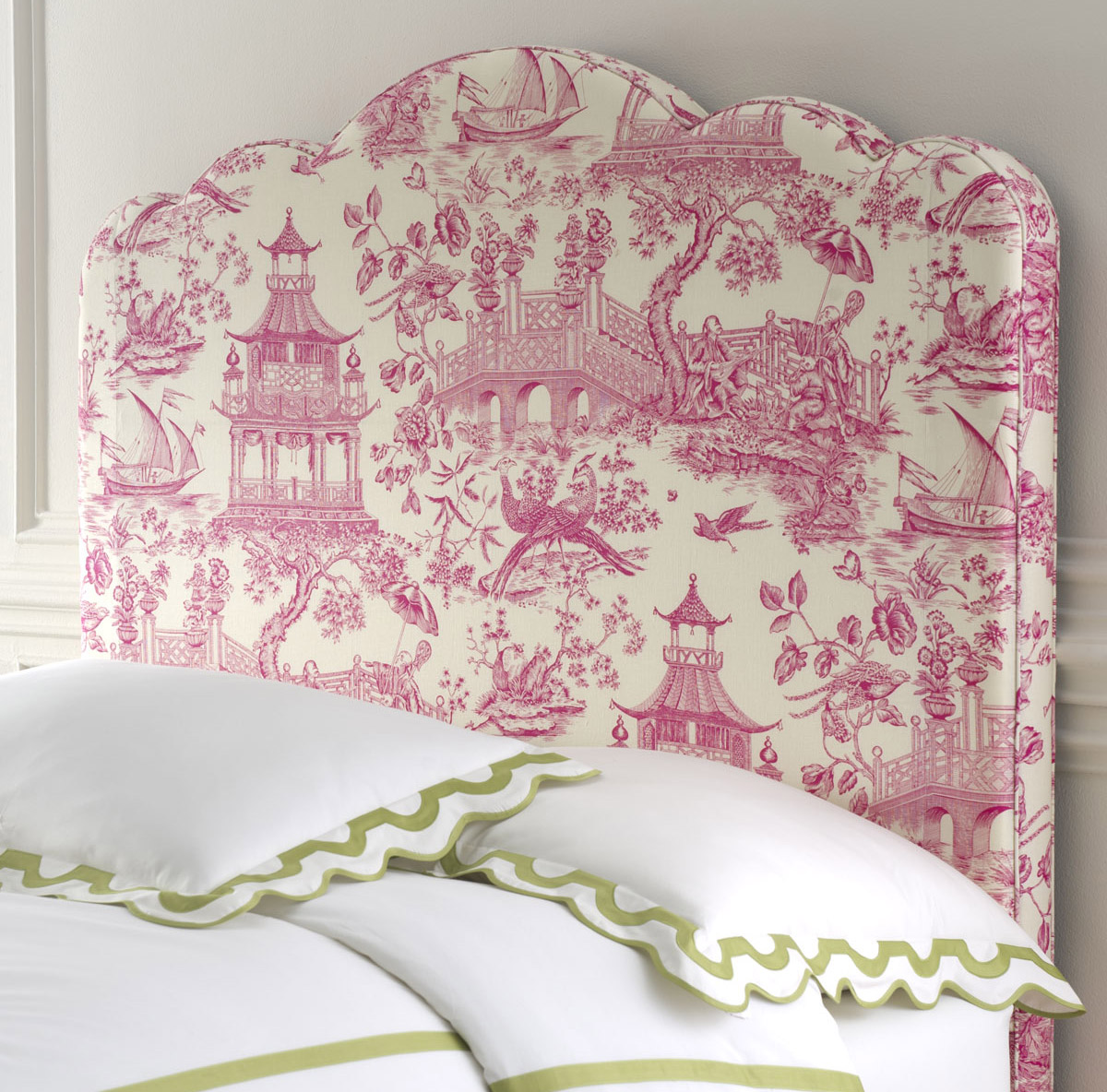 Splash of Color
And if you can change up the color, why not play with the patterns a bit too? Flavor Paper's Brooklyn Toile may look like a more traditional pattern at first, but take a closer look and you'll see that it's adorned with imagery that depicts Coney Island, Hasidic Jews and even the Notorious B.I.G.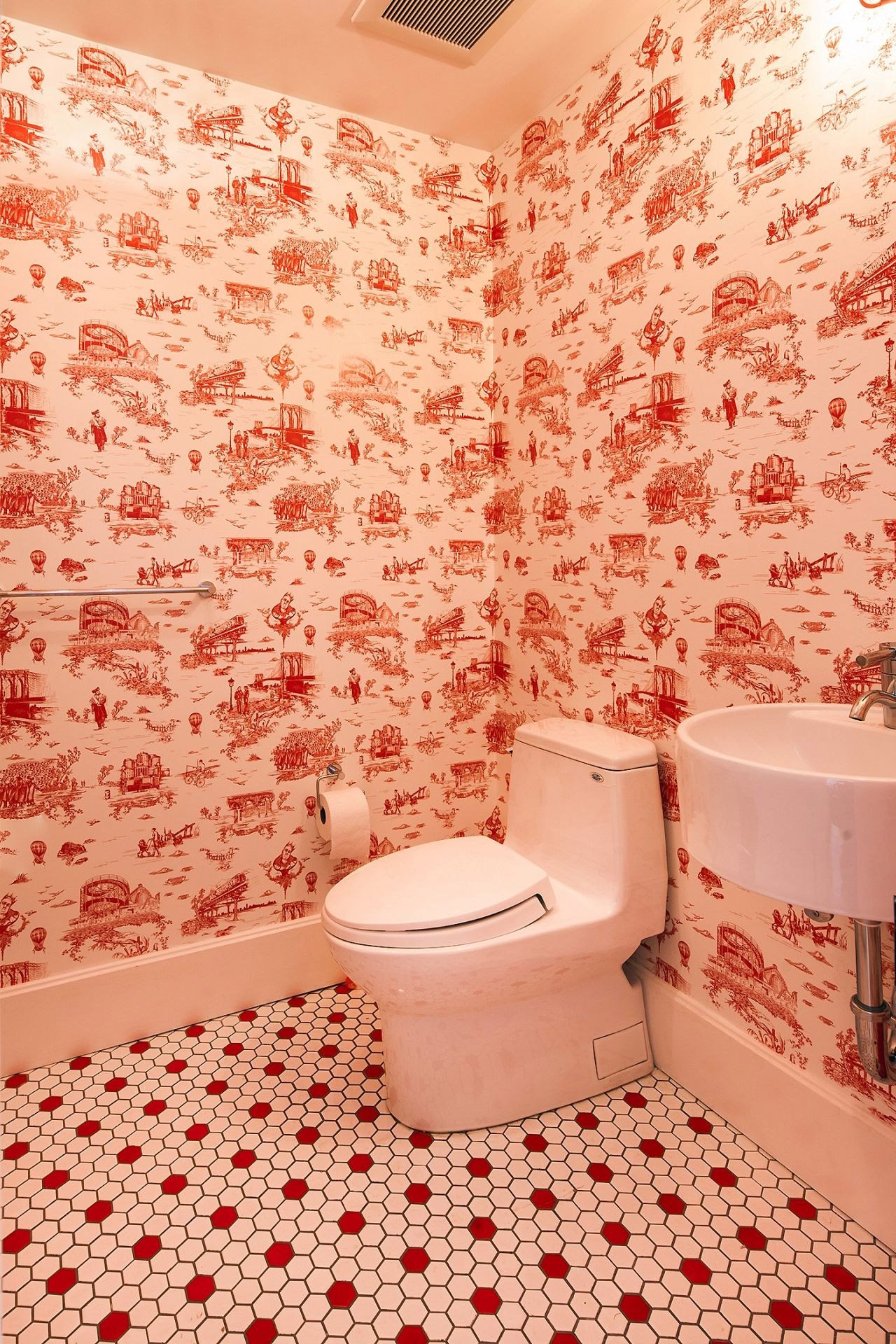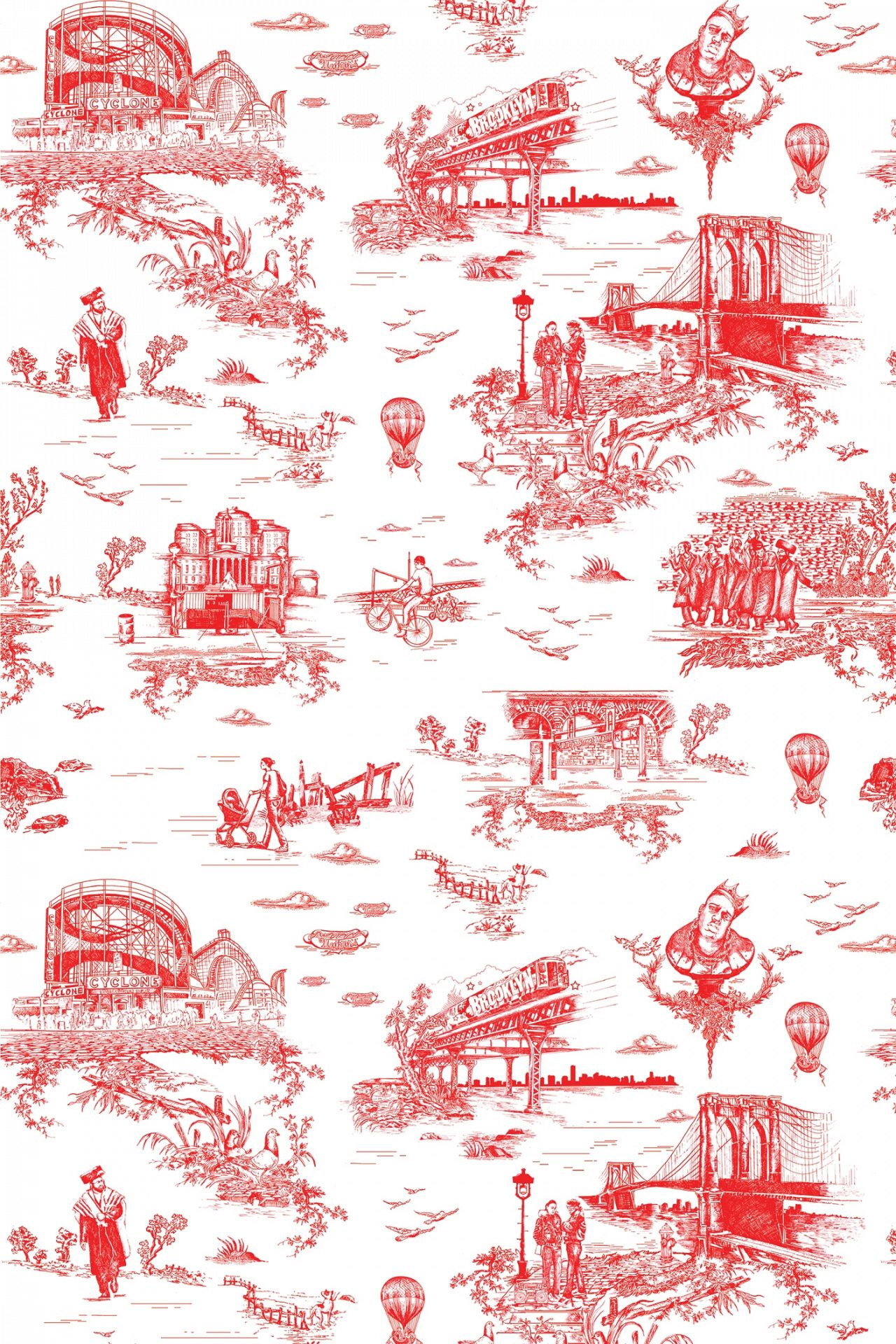 The slick shine of lacquer is another way to evoke the court of Louis XV. With their striking candy-coating finish and pagoda-style pedestal feet, these elegant blue and gold bedside tables are a bold starting point to build a chinoiserie-inspired bedroom around.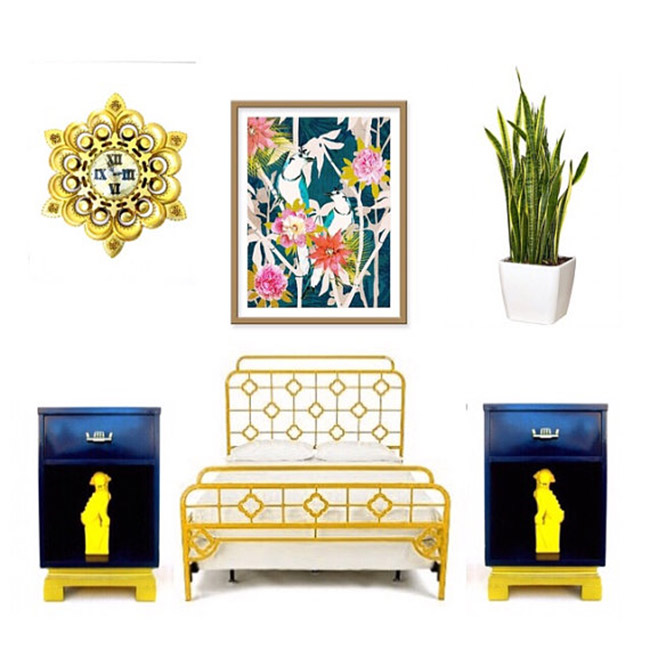 Reflection of Past
Evoking the grandeur of the Ming Dynasty, this trio of cobalt and white vases can be displayed separately or as a group. And at $60 for all three, you won't have to install a high-tech security system just to have them in your home.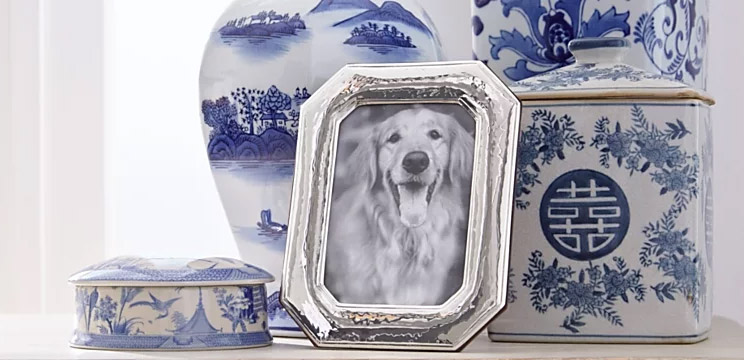 Now, if you're wondering how to juxtapose these pieces with more modern patterns, The Glam Pad has a wonderful example. Made over in peach, coral and navy, the cheerful office has an eclectic vibe that marries chinoiserie and floral touches with Lucite and ceramic in a decidedly unexpected way.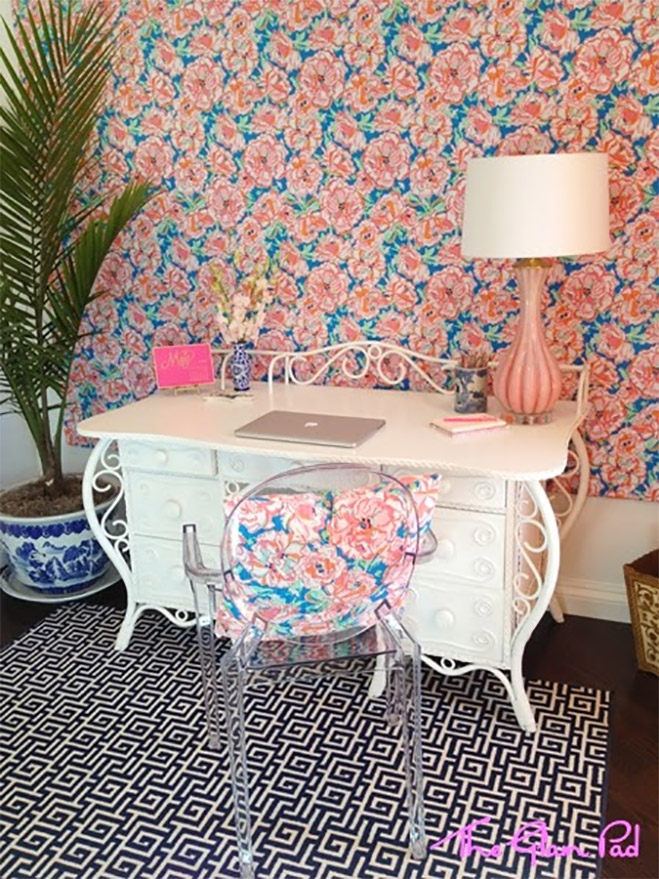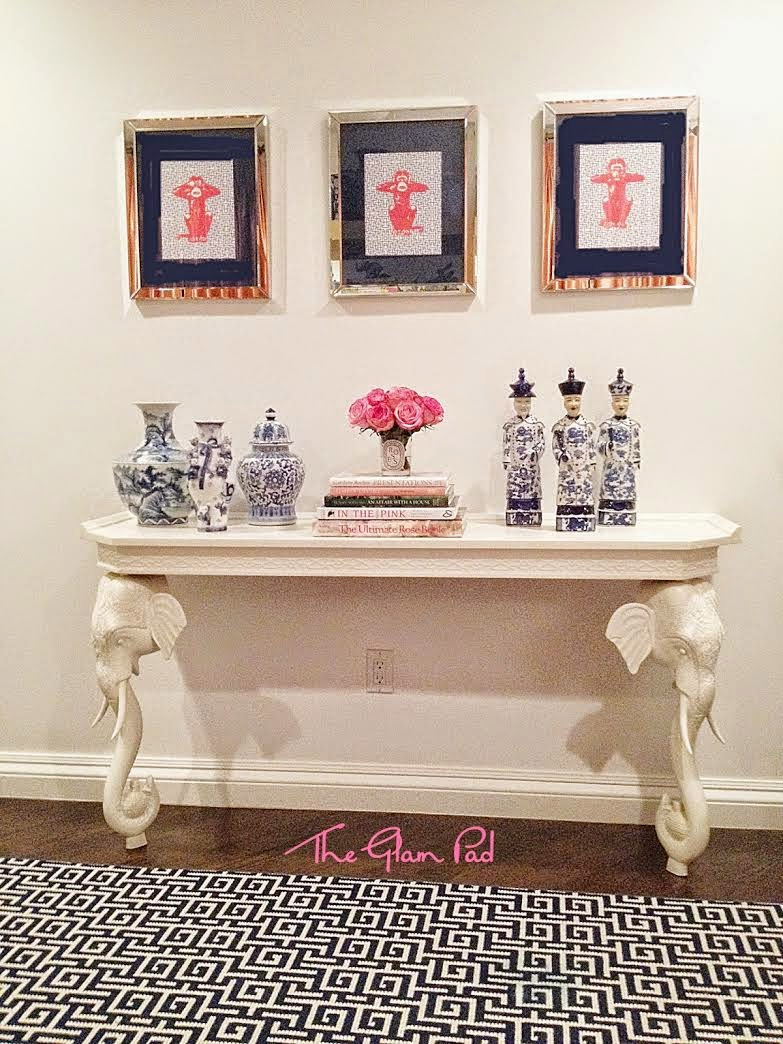 Think you've got the hang of it now? Which one of your rooms could use a touch of chinoiserie?