There is little doubt in the fact that the last few years have seen a newfound global interest in retro, vintage and midcentury design styles and elements. Many have topped the trends charts in the worlds of both interior design and fashion, and today we take a look at a fabulous kitchen that encapsulates this newfound love for all things vintage! Designed by Marchi, Nolita is a custom-crafted kitchen series that goes beyond mere aesthetics and combines effortless ergonomics with bespoke vintage panache.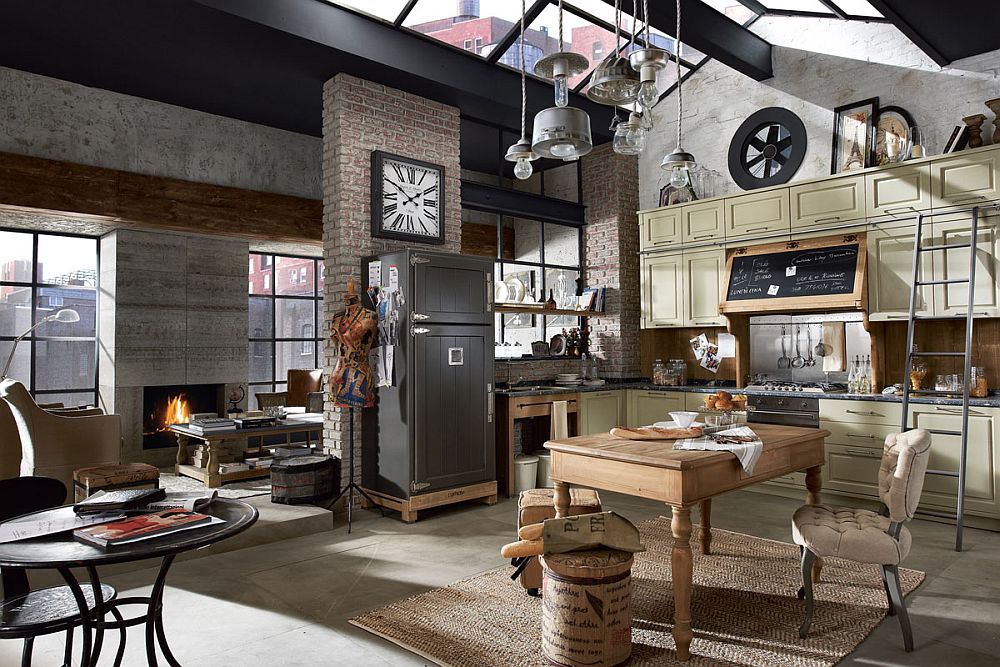 The lovely kitchen aims to create a cozy, inviting, yet sophisticated environment that brings the entire family together as it takes you back in time with its fabulous use of wood, stainless steel and marble. Further textural contrast and beauty is brought in by brick wall sections and slate surfaces that hold their own in this carefully curated world with intricate details and pattern. Even though it is the form of the kitchen and its unique aura that instantly draw you in, it is the multi-purpose cabinets, smart use of vertical space on offer and a blend of open shelves and wooden drawers that eventually leave you spellbound.
An alchemy of modern functionality and timeless visual appeal, it is additions such as the chestnut wood cabinets with chalkboard paint doors and the vintage pot racks that define this kitchen and defy popular convention.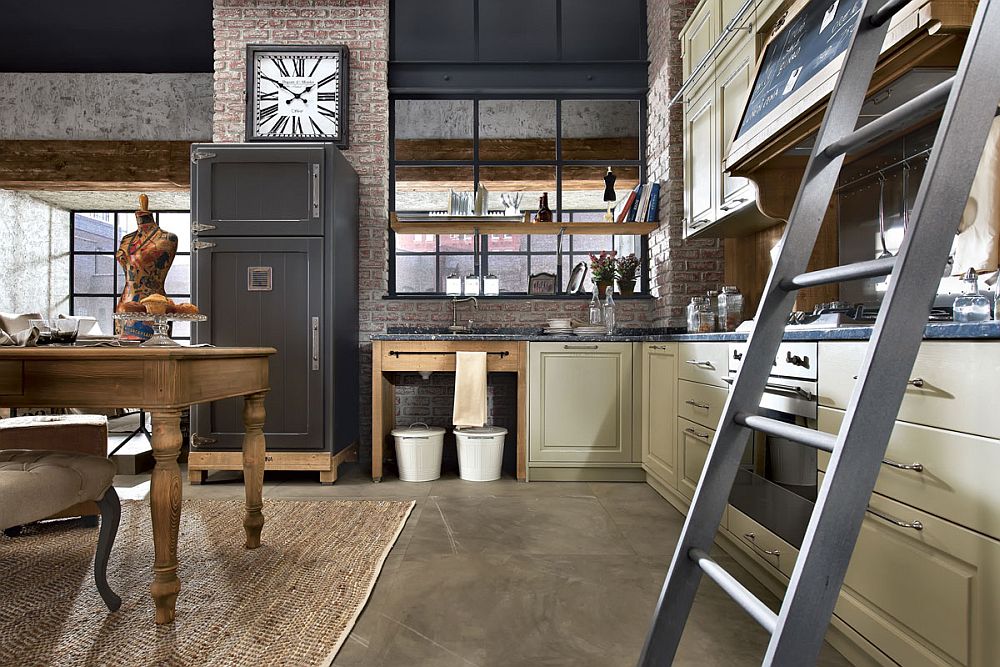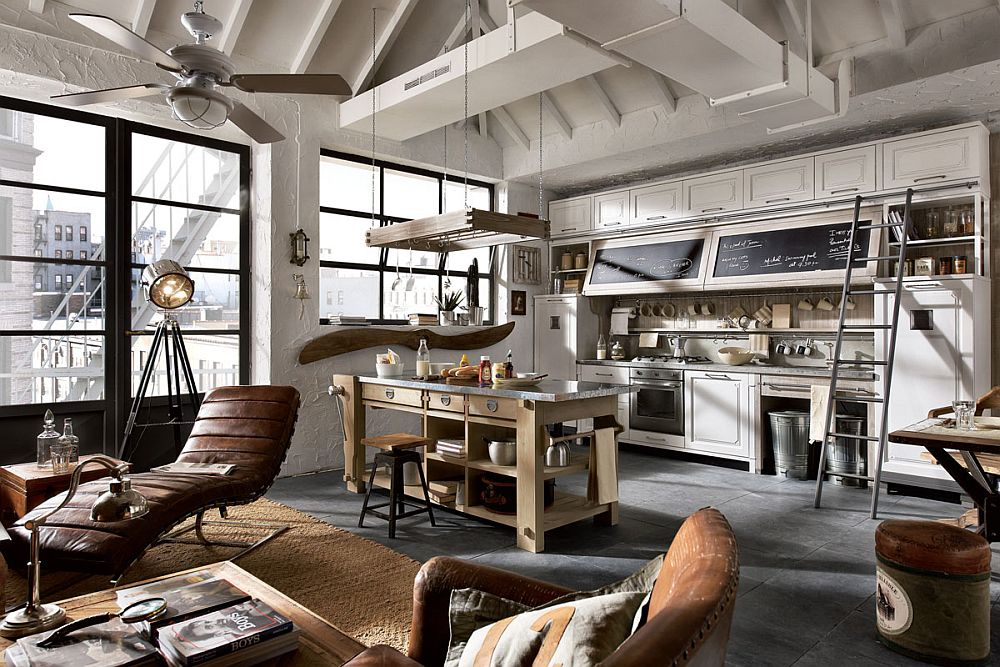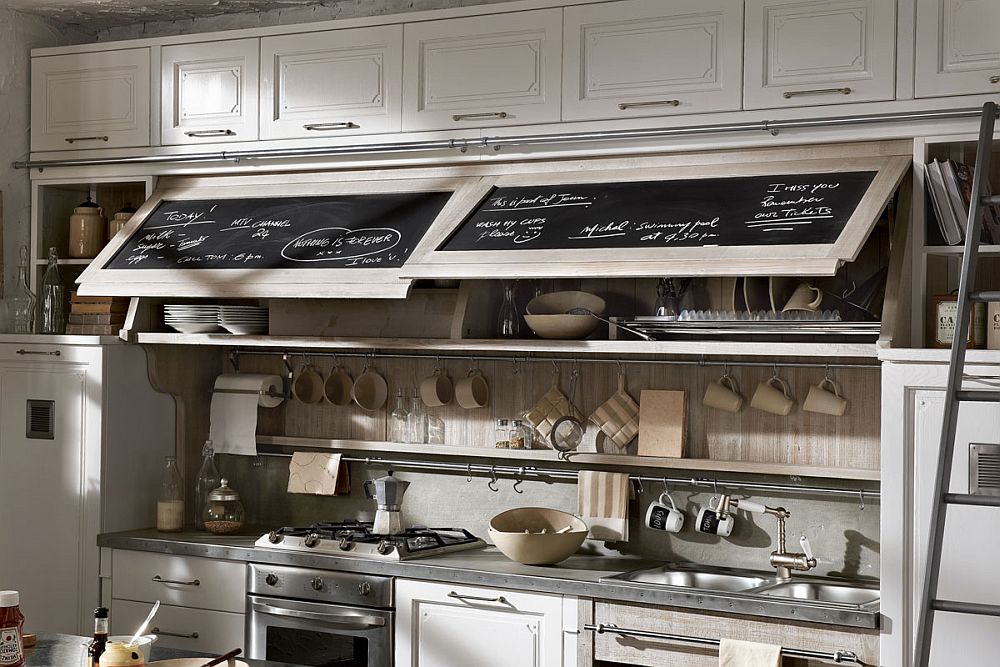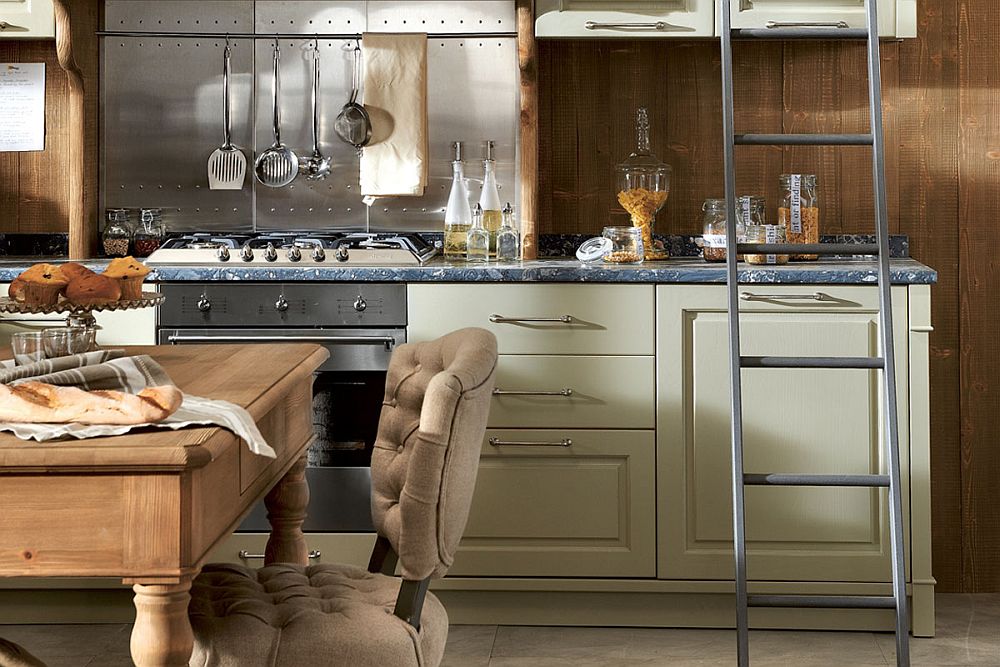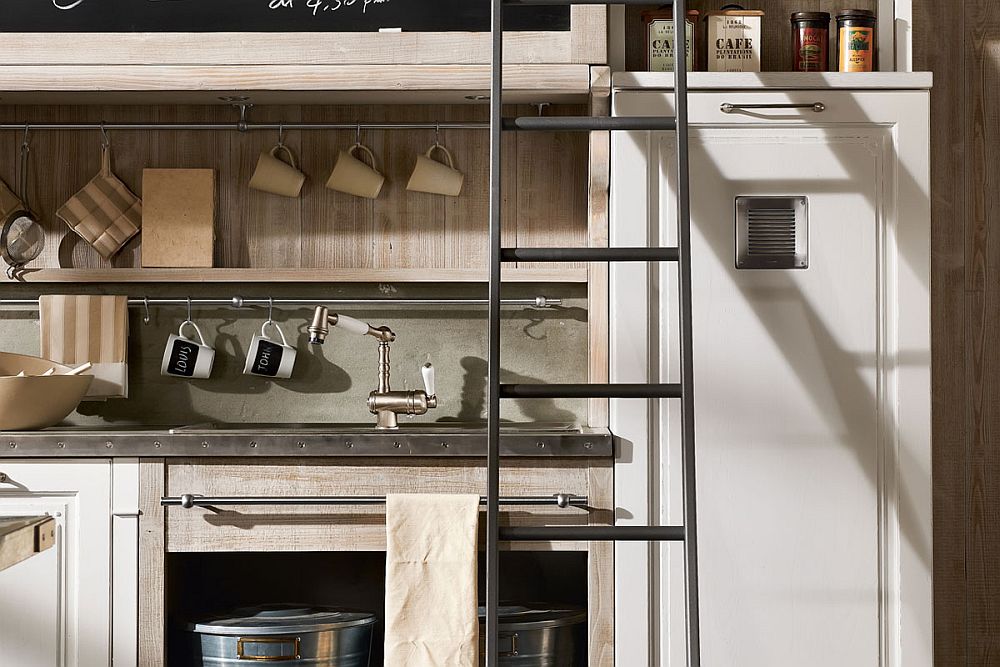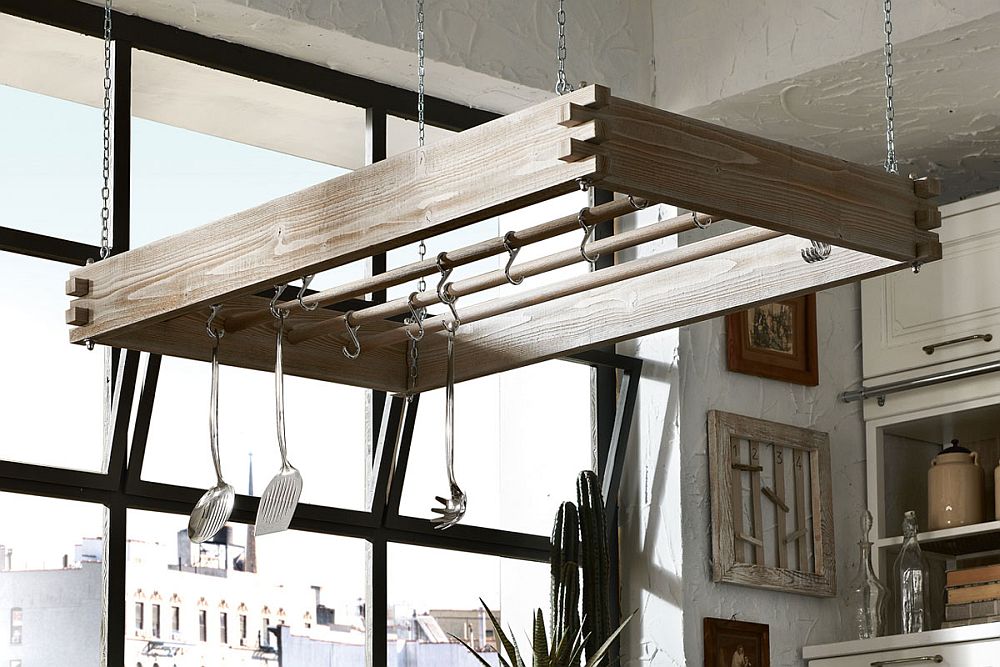 The kitchen features central components with slate inserts, used as a hood and storage space, framed by brushed fir wood that takes on a unique vintage look. The countertops can be marble or marble agglomerate, treated with special processing techniques…