What defines 'art' is a question that comes up with a wide range of answers, and almost no two people in the world ever entirely agree on the same thing. Yet, we all instantly recognize a beautiful canvas painting or a brilliant sculpture as soon as we see it. It captivates us, holds us with its uniqueness and beauty, and fills our hearts with joy. And much like an iconic piece of furniture or a dazzling new shade of paint, wall art can instantly transform the ambiance of a room and elevate it to an entirely new level. While our taste in art may vary, we can all agree that it is the perfect way to enliven a boring home!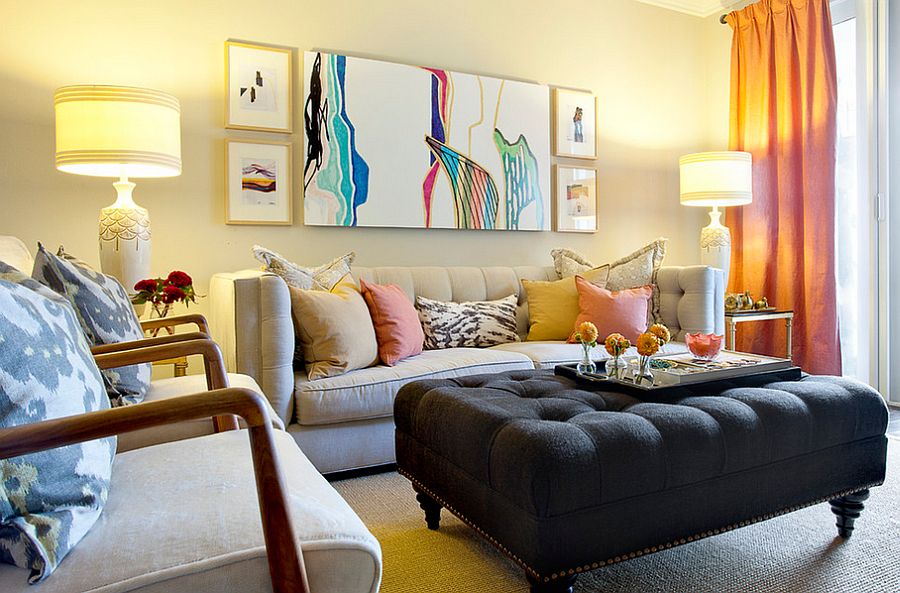 You need not always be a connoisseur or someone with an immaculate understanding of the origins of the artwork to truly appreciate it (though this helps in making a more informed decision). Filling your home with lovely wall art is all about finding the right balance between the exciting and the understated. The 50 stunning inspirations on showcase today will surely help you in making a more educated choice.
1. Modern Abstract Wall Art
Abstract paintings can leave you truly stumped, and while studying some of the experts in abstract painting can help, it still seems a challenge at the best of times! But do not let that stop you from picking a stunning piece of wall art with an abstract style that you love. Abstract art comes in many forms that include the mesmerizing 'color field' paintings with their sweeping hues to the incredibly popular creations that borrow from Picasso's cubism. Abstract wall art is sure to hold the attention of your guests while offering endless interpretations every time you see it!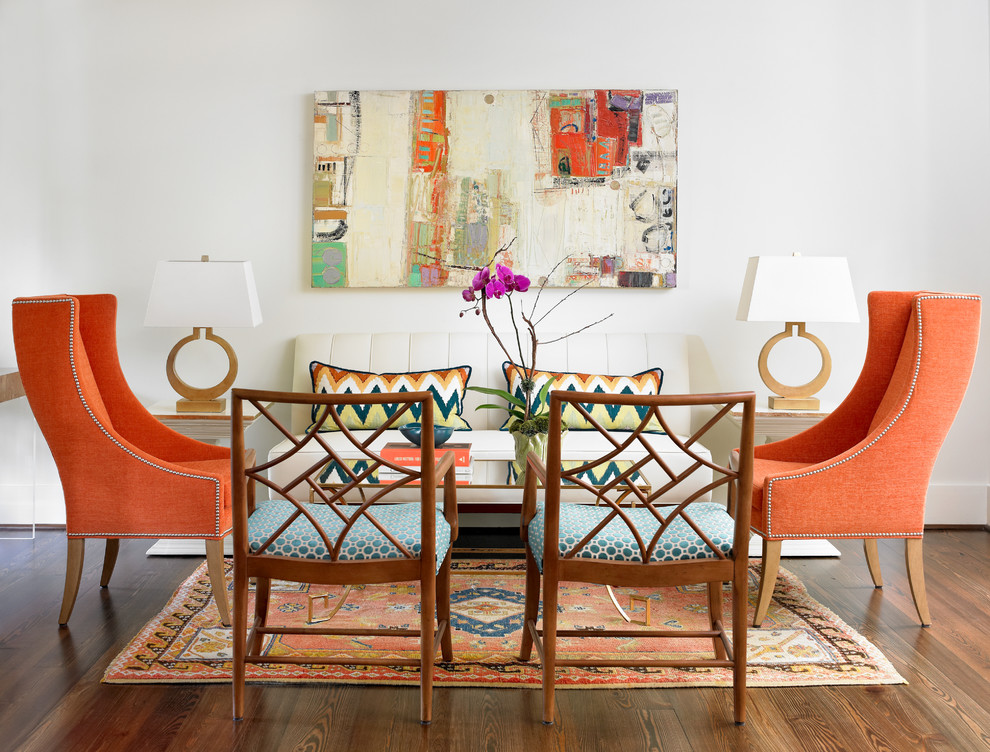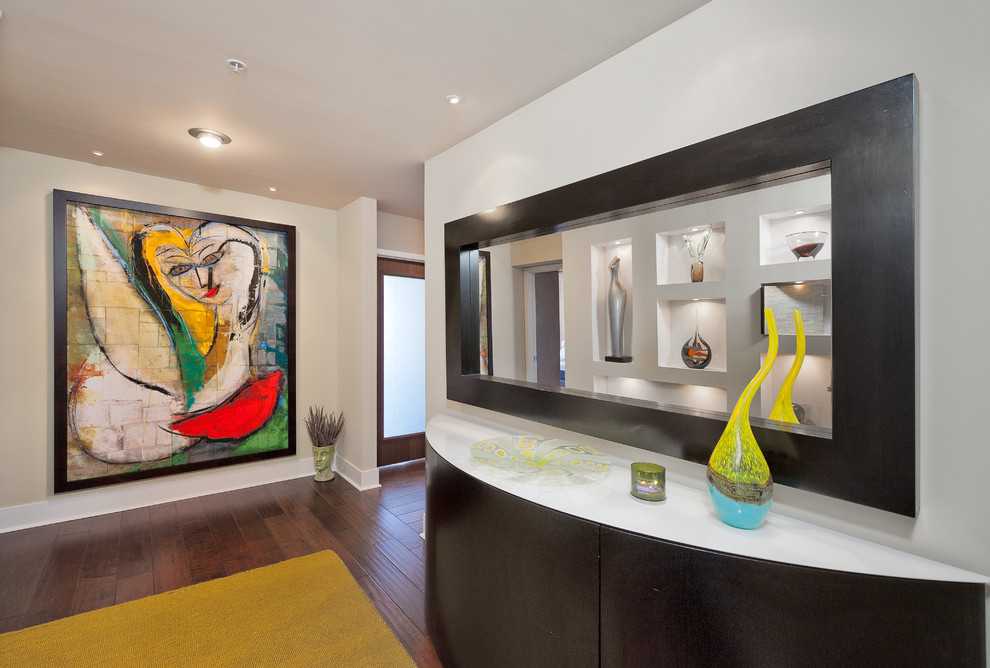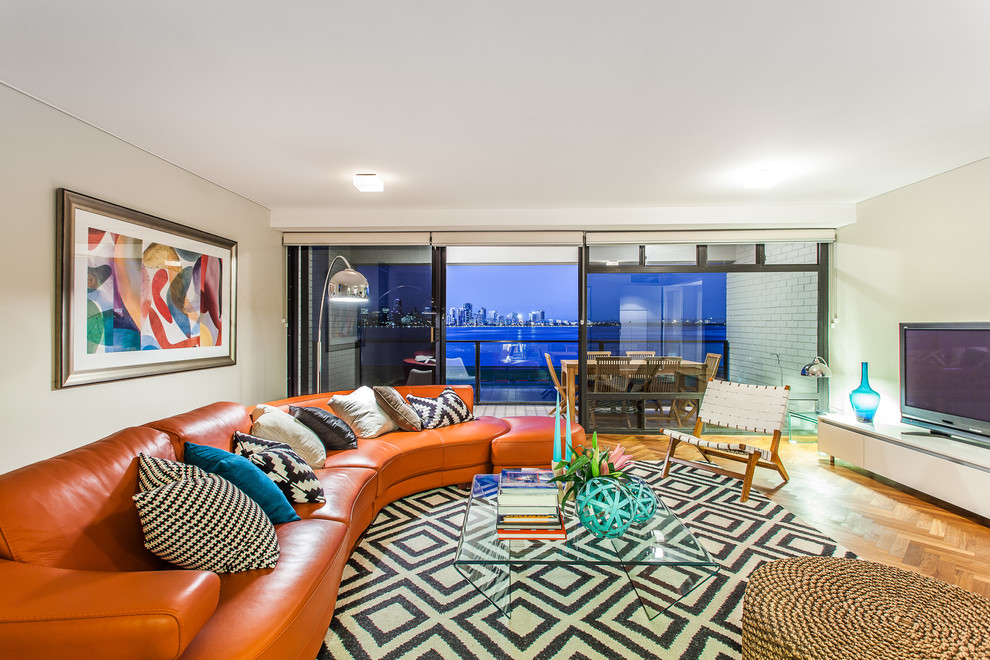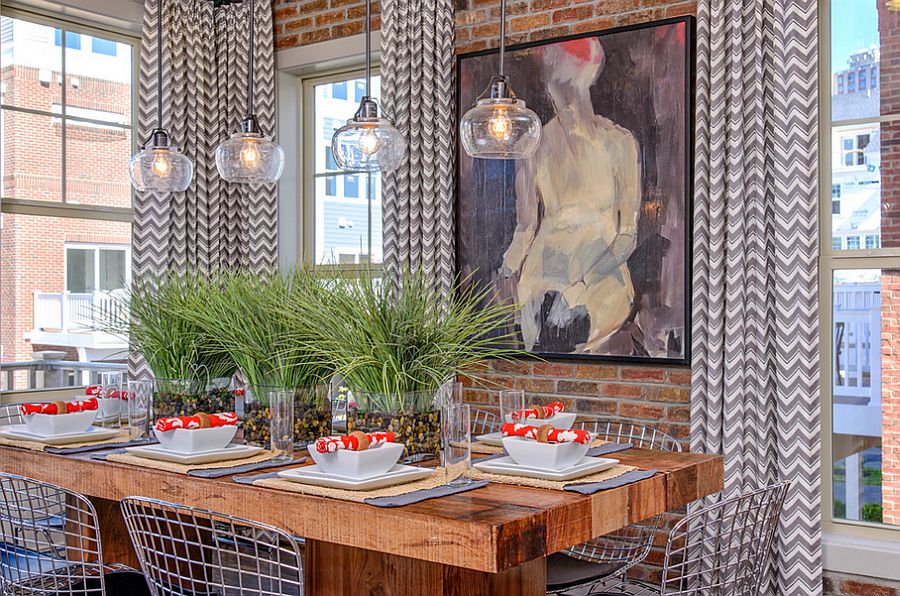 Abstract paintings and wall art generally seem at home in contemporary and modern settings with a neutral backdrop and sleek, straight lines. Yet, in the case of the right painting or wall-mounted sculpture, they can occupy an eclectic bedroom and a minimalist office space with equal ease. Since abstract painting is often about conveying emotions in a gripping fashion, make sure you know what you are getting into before making that final choice.
2. Modern Metal Wall Art
Metal and wall art might seem like an improbable combination, but it is currently a hot trend that is taking over the world of interior design. Metallic beauties are as classy as your conventional canvas pieces and make a grand visual impact while adding textural beauty to the space. These unique art pieces also double as '3D art works' that go beyond those boring old paintings and actually breathe life into plain, white walls. From custom pieces in copper and silver to vintage artwork that adds to your home's industrial style, the choices are indeed countless.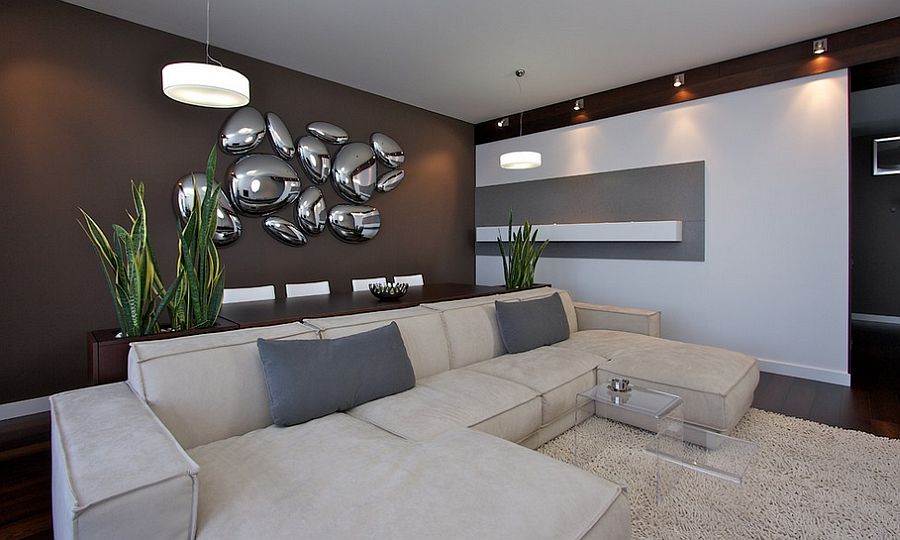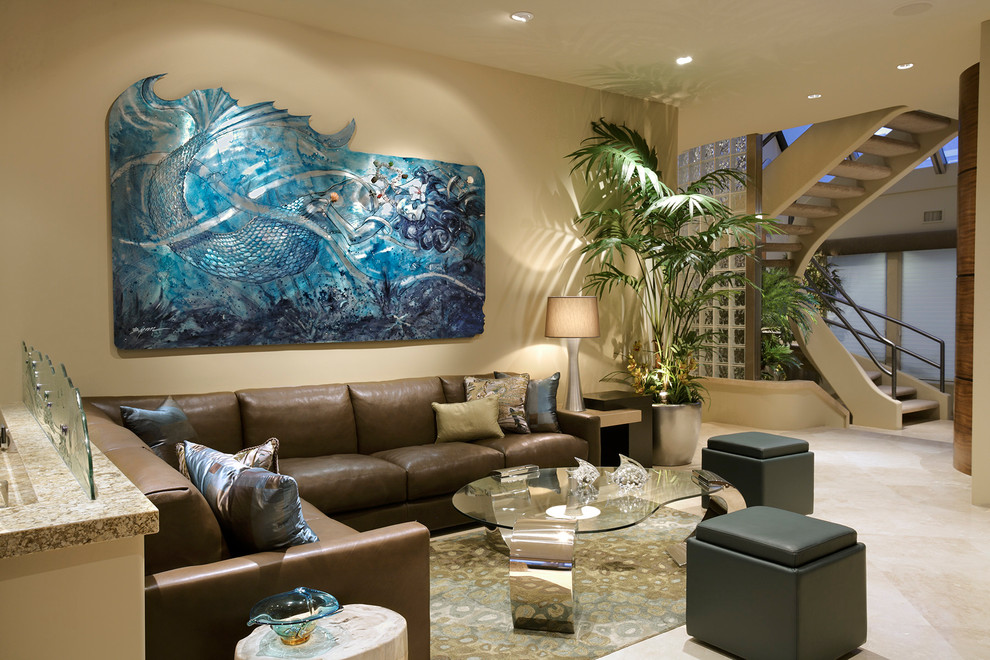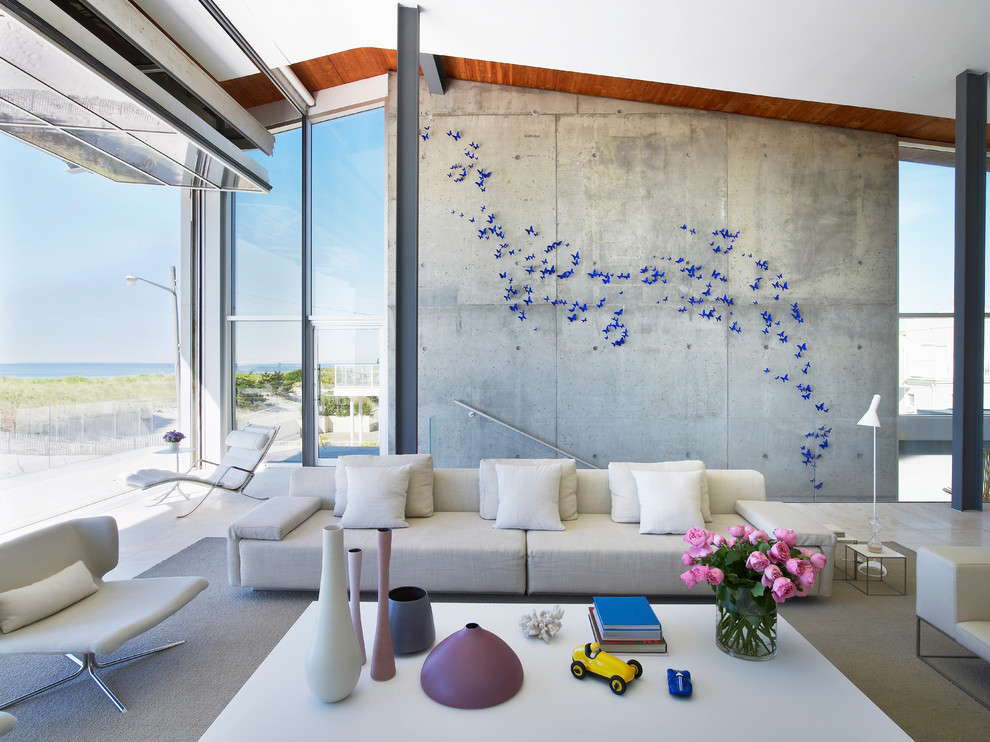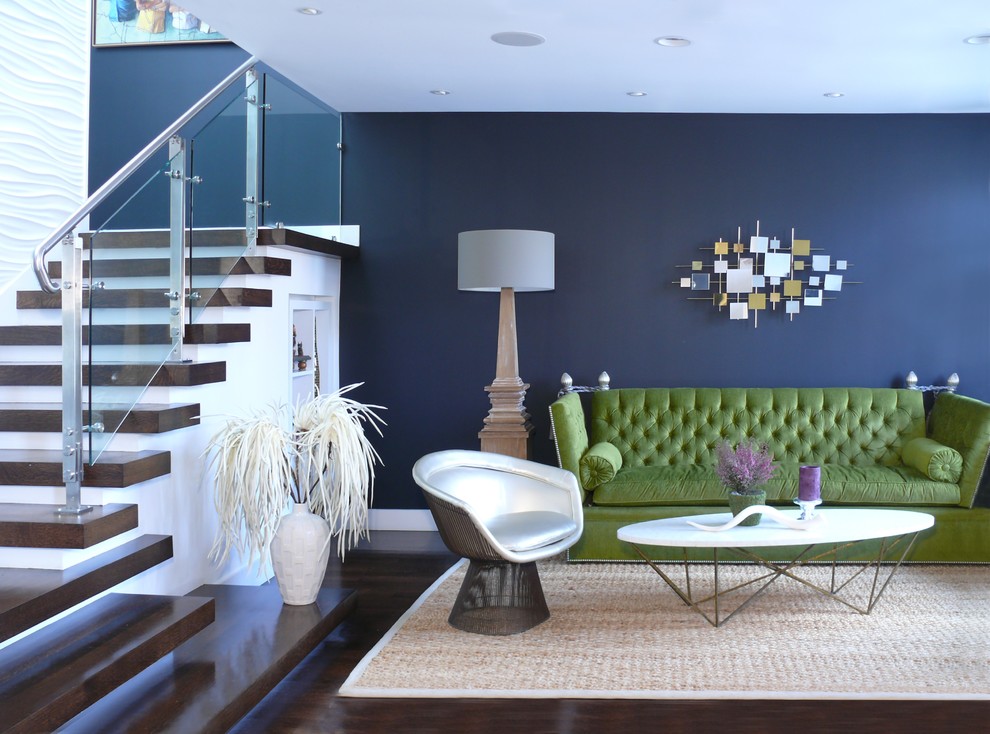 When it comes to decorating your home with wall art, it is not just about getting the right painting or sculpture. Knowing how to display art in your home is what makes or breaks the look. Displaying artwork involves taking into consideration the theme that you have going, the colors in the room, the available space and how the artwork interacts with the existing decor. But it is something that is easy to get a hang of. If you are still worried about getting it right though, then useful tutorials like this one from Made.com should guide you along and make it infinitely easier!
While metal wall art looks great in rustic, farmhouse, modern and industrial homes, it might seem out of place in minimal and traditional homes. Visualize the artwork in relation to the entire setting it will occupy before bringing it home.
3. Large Modern Wall Art
While living rooms and bedrooms look great with a gallery wall or a collection of artwork with coherence, others need just one statement piece to turn the corner. Large modern artwork can be tough to find at a bargain price, but with the magic of the internet, it becomes a lot less tedious. Remember that original works of art will always cost a fortune, and so do not hesitate to opt for cheaper, quality reproductions (which come from those art houses have acquired copyrights from the original artist) instead. Displaying large artwork in a room means you are automatically turning it into the focal point of the space.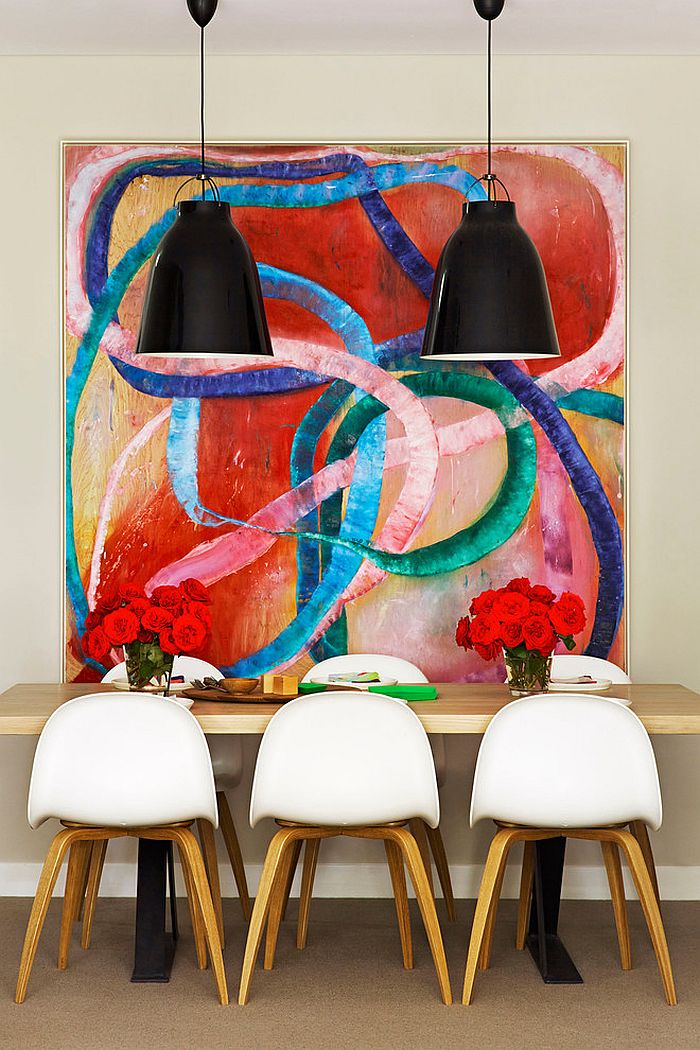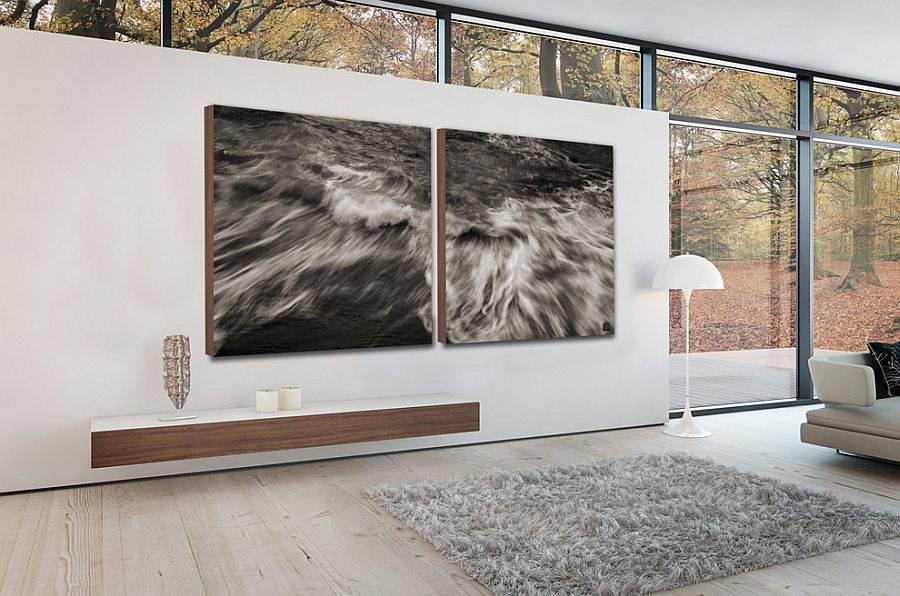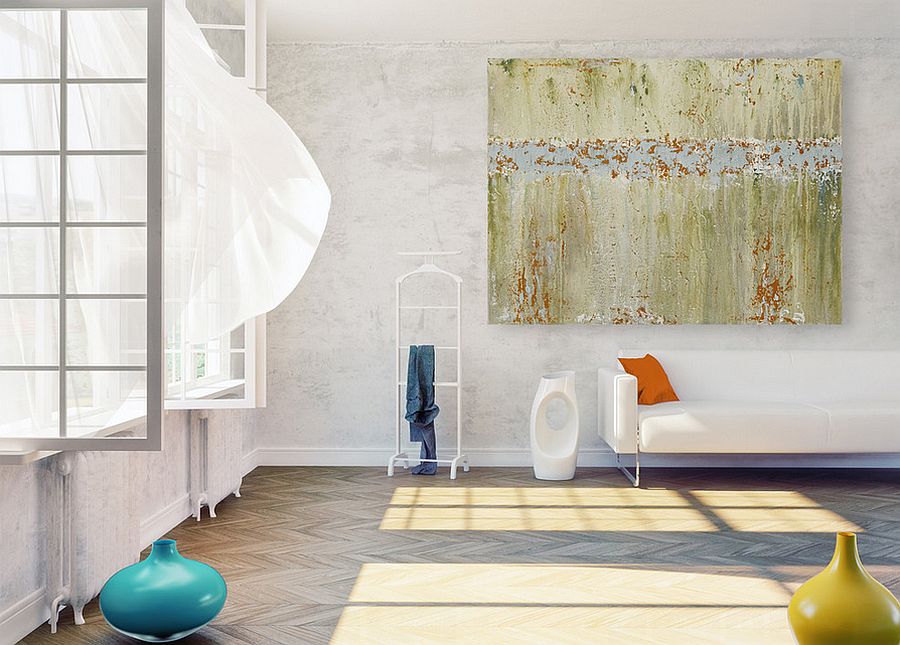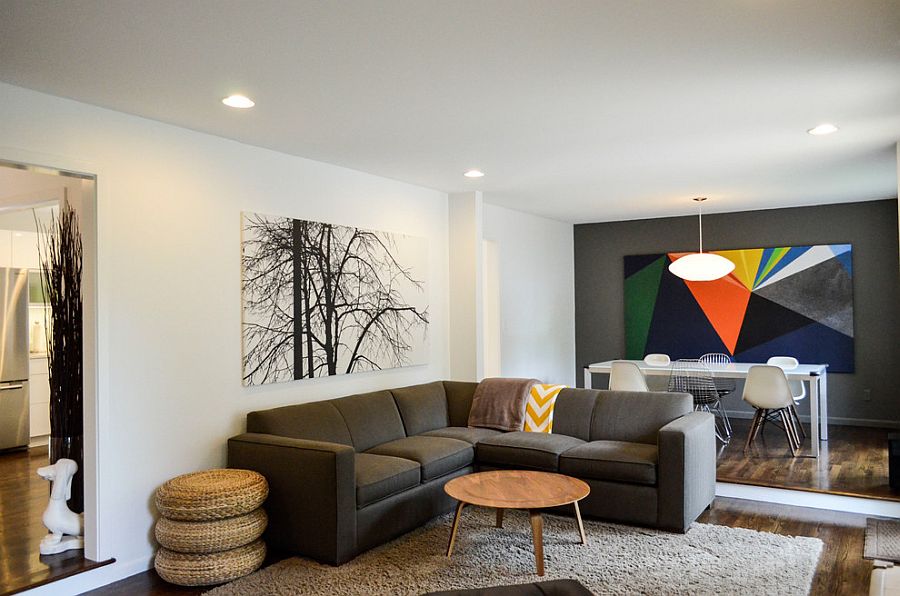 Large wall art looks best in a gallery-style setting where the rest of the interiors are as neutral and unassuming as possible. This puts the focus firmly on the definitive addition in the room, and with the right accent lighting, one can create a dramatic and tasteful setting.
4. Colorful Modern Wall Art
If you observe the current trend, then you will see that most decorators and homeowners prefer artwork that has plenty of color and character. This shift in taste from more understated pieces is largely defined by the popularity of contemporary color schemes that largely rely on white, gray, black and brown. In a quest to add color to these monotonous interiors, designers are turning towards multicolored wall art that is both energizing and sophisticated. By adding a couple of accessories to the room in matching hues, you have an interior that is far more exciting and far less generic!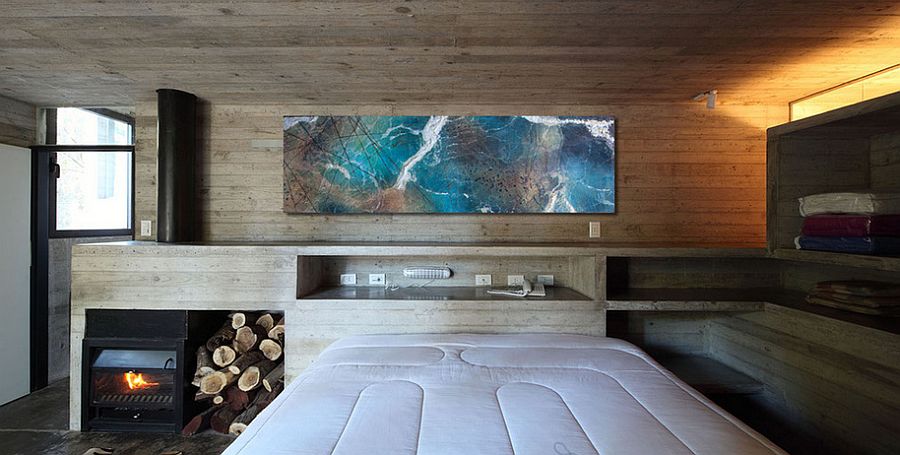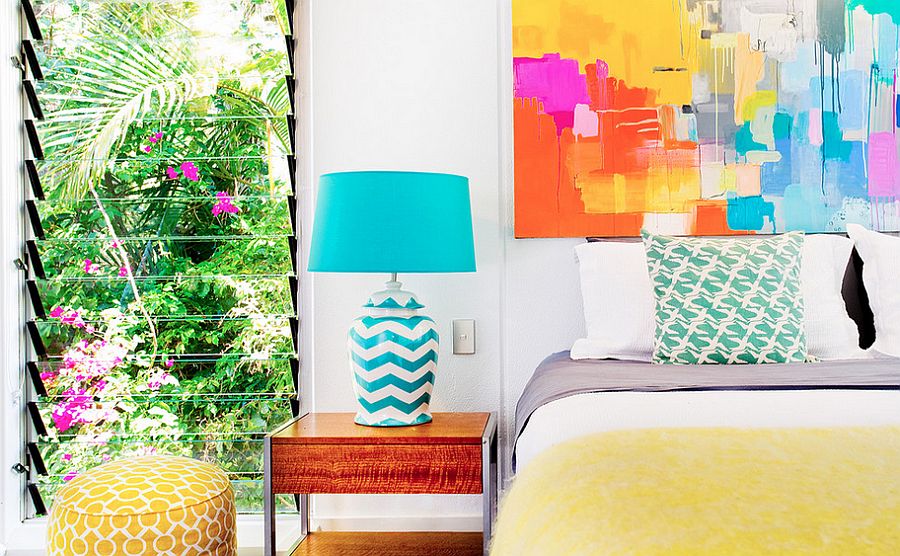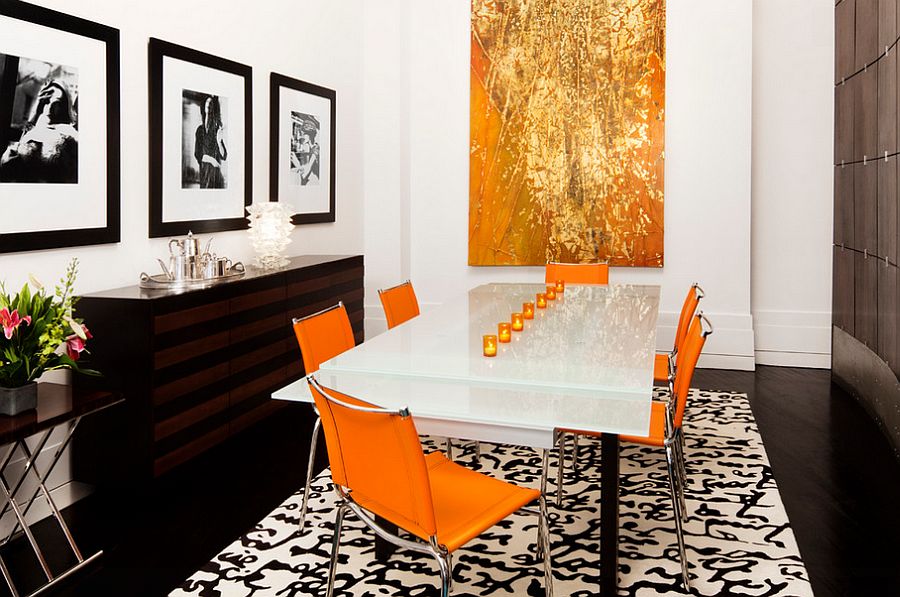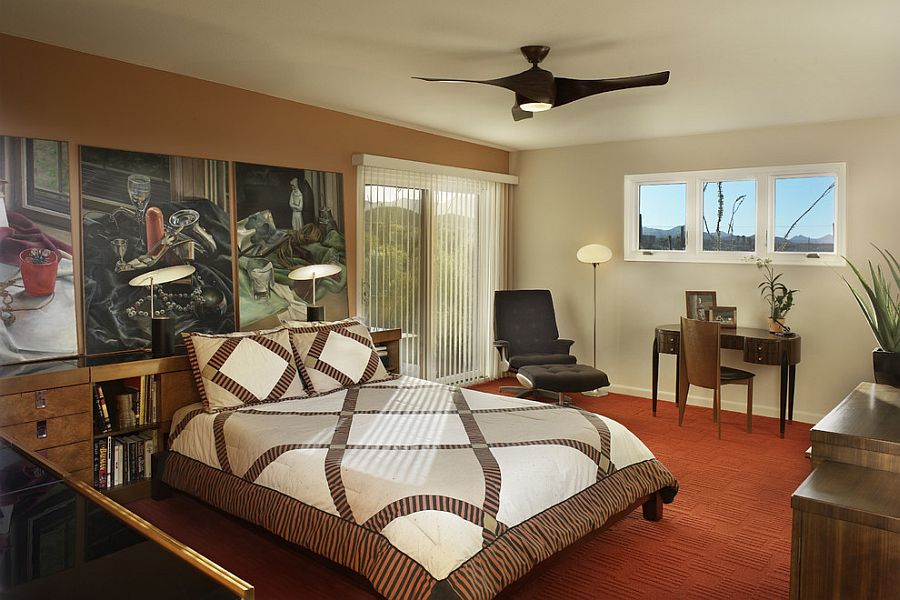 5. Creative Modern Wall Art
One of the biggest follies that many homeowners make is picking artwork that they know nothing about and cannot relate to. Remember that the choices you make should reflect your taste and personal style (much like the rest of your home). If you are someone who detests convention, then options like salvaged billboards turned into wall art, exclusive artwork crafted from unexpected materials and DIY creations are not too far away. There are also brilliant artists like Theresa Stirling who can introduce you to unknown fiery worlds that you never knew existed! Get creative and showcase your individuality through the artwork you adore.