There are few pieces that define the style of the living room and set the tone for the rest of the home like the plush couch and the elegant coffee table. Making up the central sitting space of the living area, picking the right sofa and coffee table goes a long way in giving your living area that trendy facelift it deserves. And today we are exploring the exciting world of tufted and upholstered coffee tables, which move away from the mundane and bring along with them a hint of sophistication and a dash of elegance.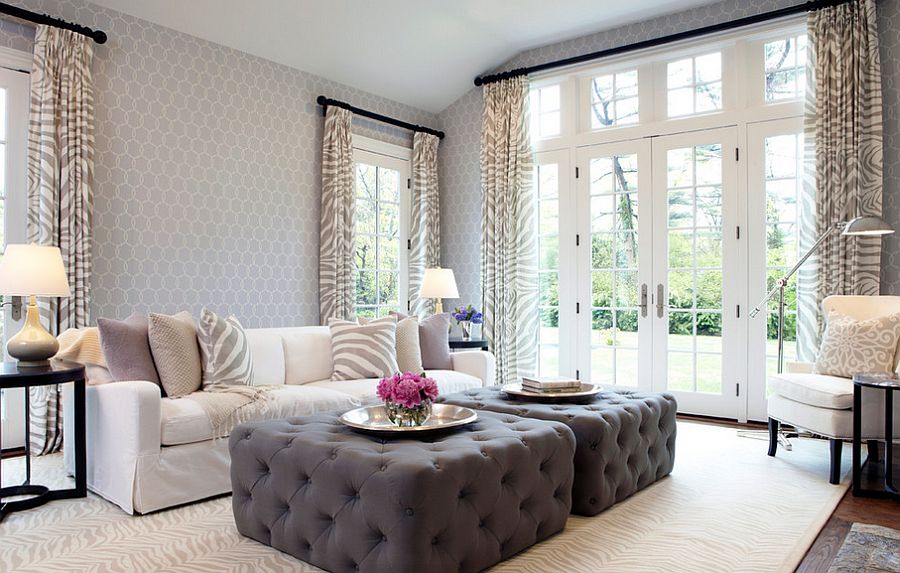 Sure, some of them are not 'coffee tables' in the strictest sense of the word, but this is not about technicalities and conventions. Tufted ottomans also serve as stunning coffee tables that are both aesthetic and versatile. The 50 gorgeous tufted and upholstered coffee tables that we have on display today should surely tempt you to give your own coffee table a swish makeover!
Colorful Upholstered Coffee Tables
Swapping your boring, old coffee table in wood for the flashy new alternative that is upholstered has many advantages of its own. For starters, upholstered ottomans and coffee tables are a great choice for those who wish to add some color to their living room in an understated and elegant fashion. The choices are obviously endless, and you can create a custom coffee table that complements the color and pattern of your existing sofa set. From pastel pink to beachy blue, an upholstered coffee table can add a fun twist to the color scheme of the living area without ever seeming out of place.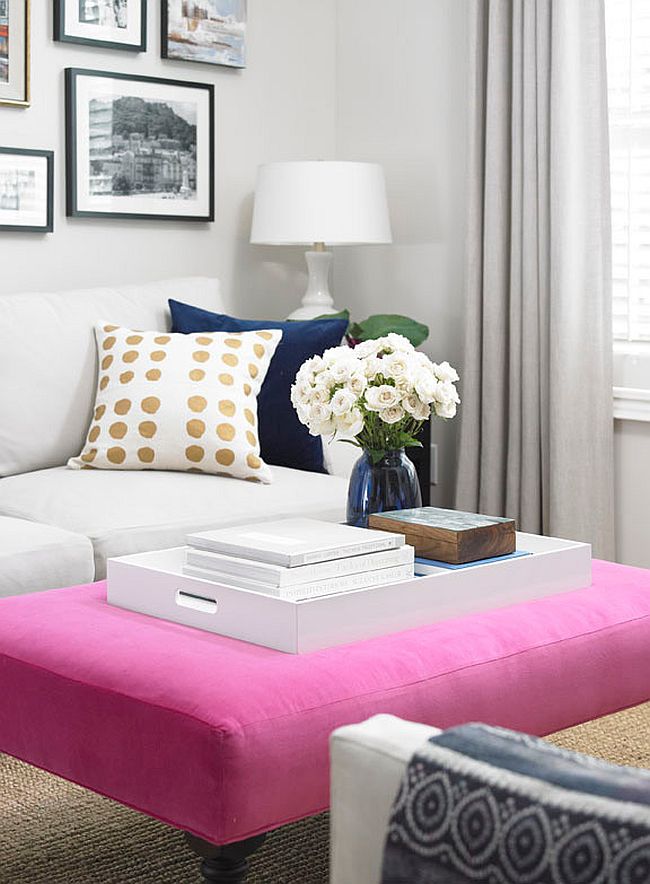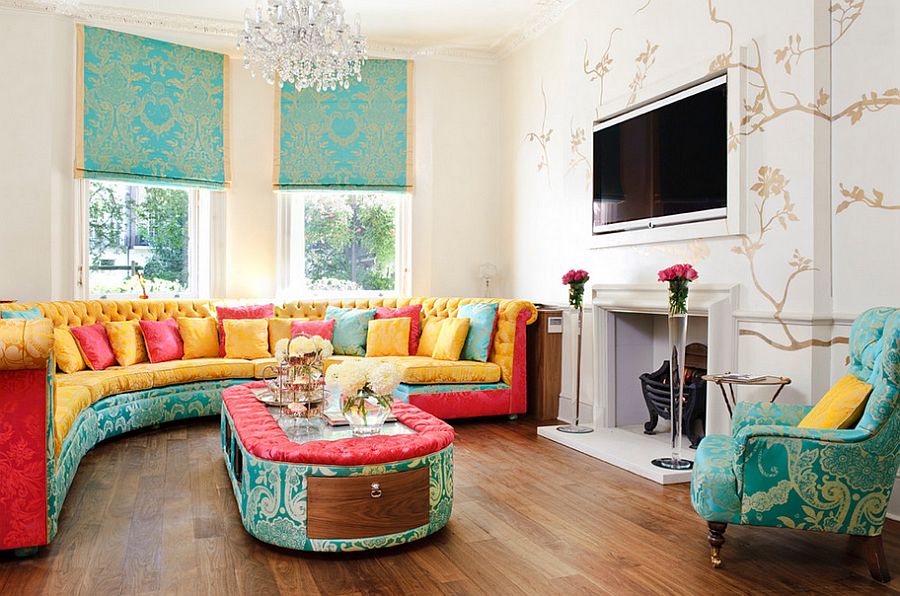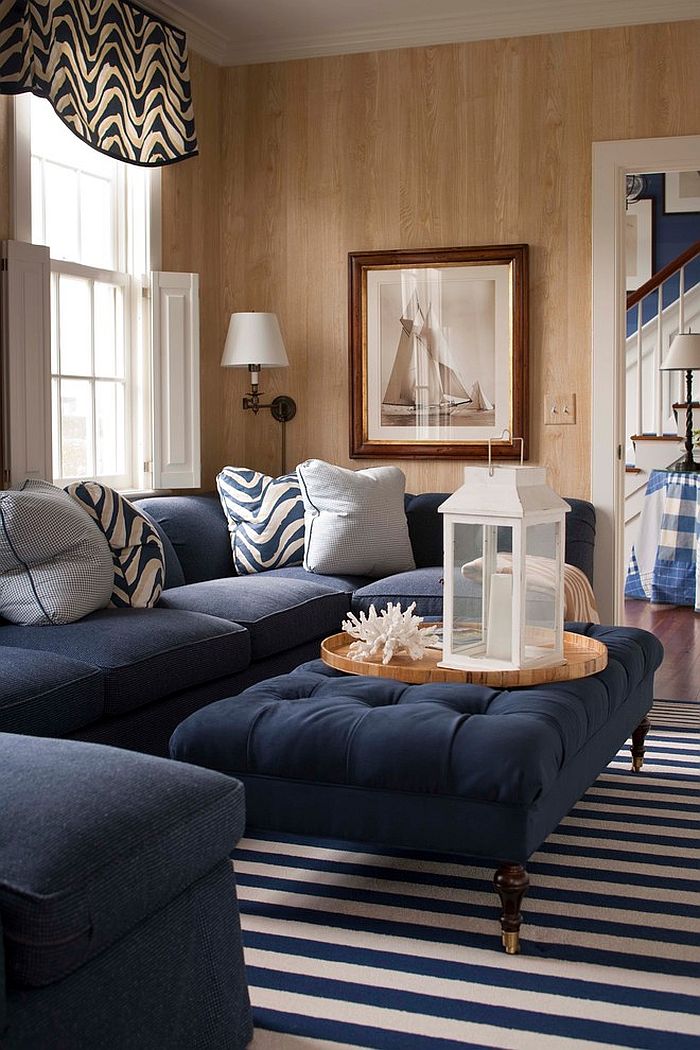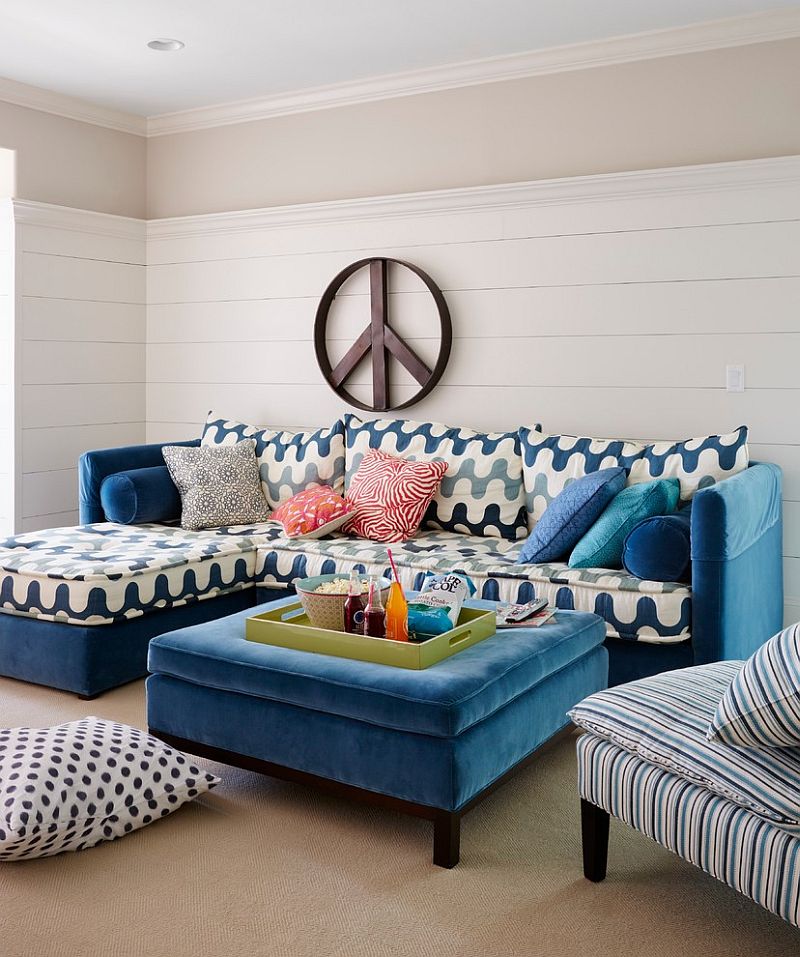 Invigorating Pattern
But it is not just about color alone when it comes to upholstered coffee tables, and you can use these plush delights to add some visual contrast and pattern to the monotonous, contemporary living room. A fabric draped in a paisley pattern, simple stripes or even colorful, eccentric patterns can create a smart coffee table that becomes the room's charming focal point. Of course, in the case of the upholstered coffee table, you will need a sturdy tray to place your drinks on, along with a vase or two. By simply doing away with the tray and the other decorations, you can turn that tufted cocktail ottoman back into an additional seating option at any time with ease.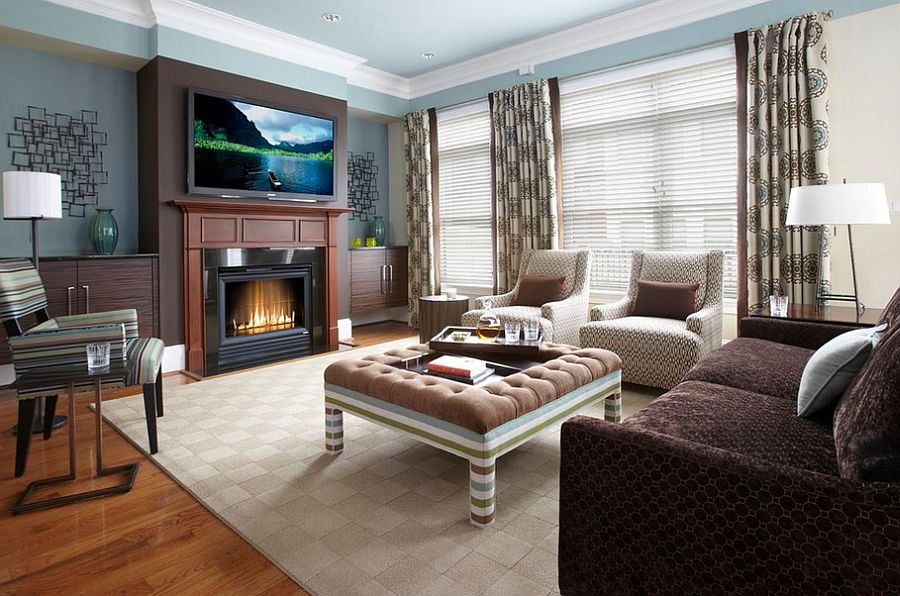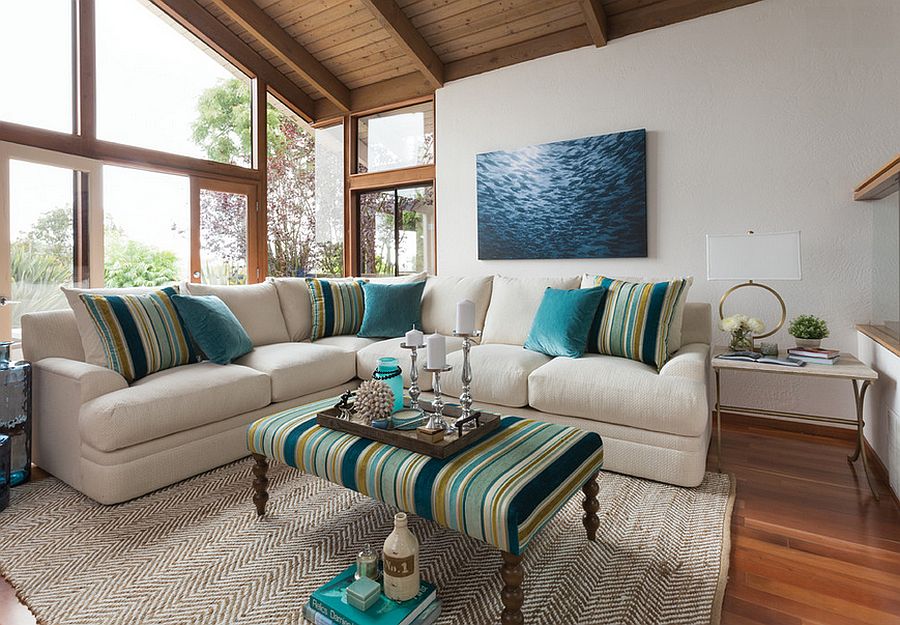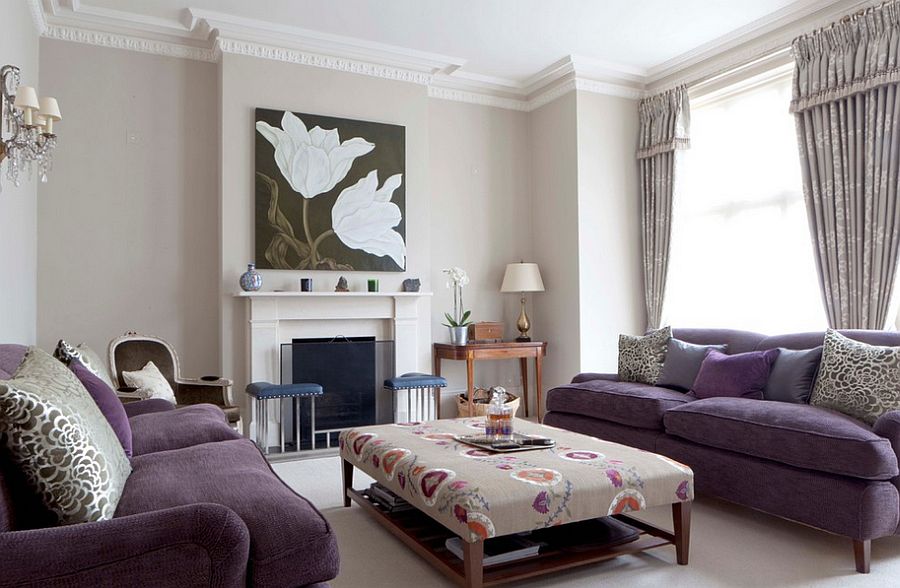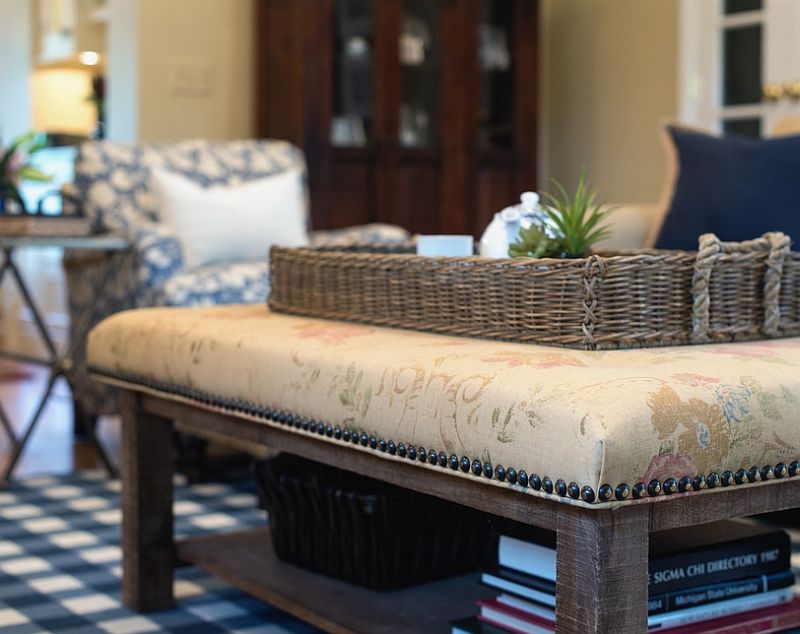 Bringing Textural Beauty
Tufted leather coffee tables are quickly becoming a hot trend in modern homes, and they fit in perfectly with diverse themes and styles. Leather is a surface that is easy to maintain and clean when compared to many other alternatives and is also far sturdier. Just keep the coffee table away from extreme heat and cold, and it should age beautifully over time. That is one of the great advantages of picking leather decor, as it seems to only get better with age. Plush leather ottomans that do double duty as coffee tables also bring an additional texture to the living room that stands in contrast to the usual glass, stone and concrete.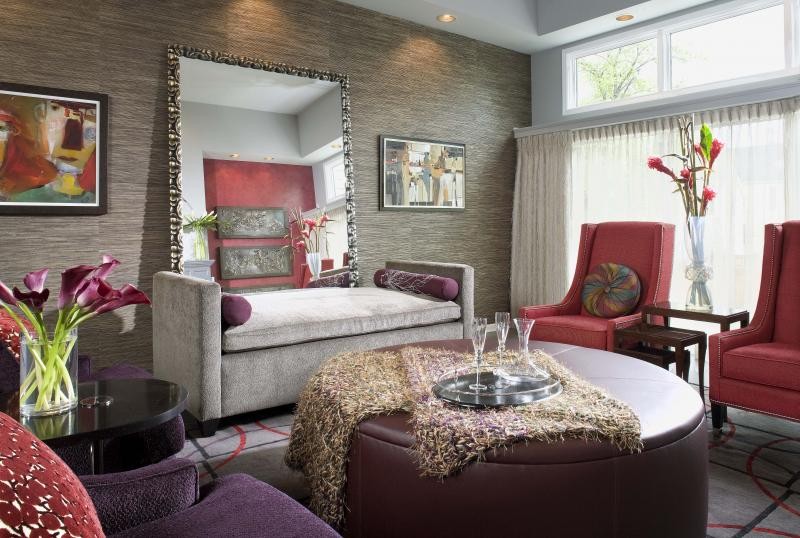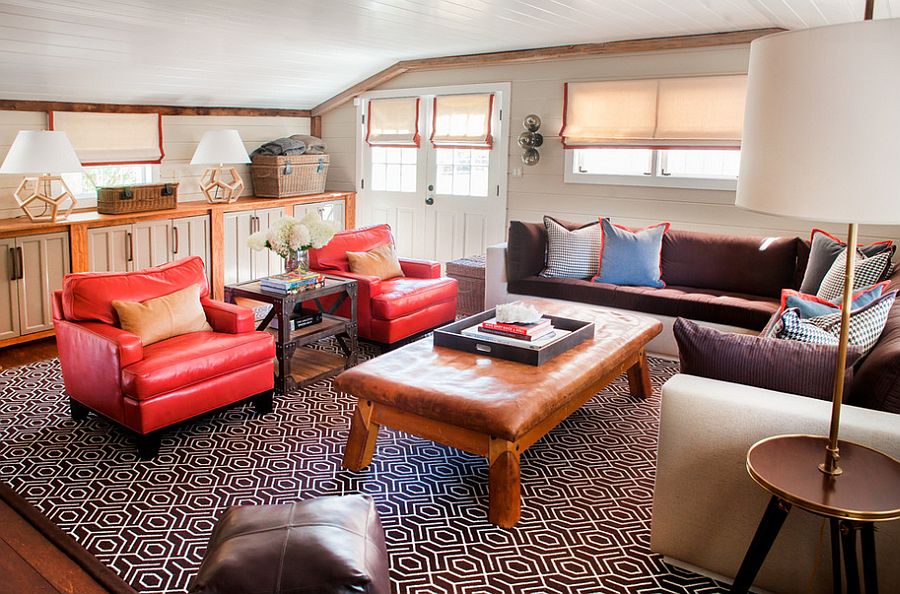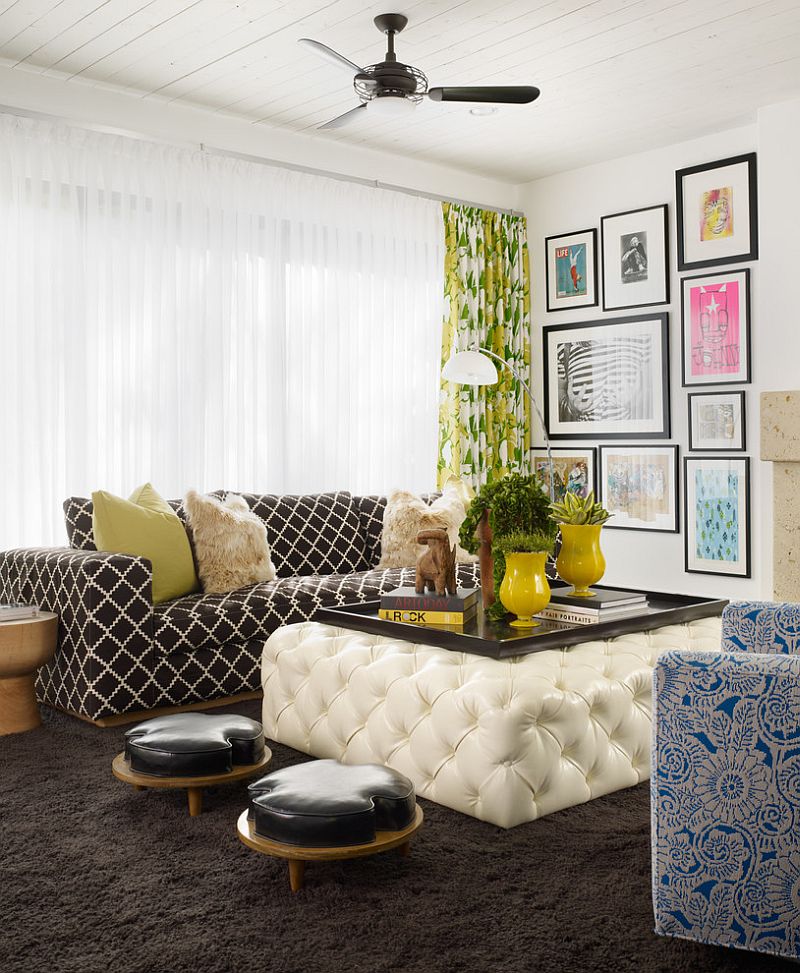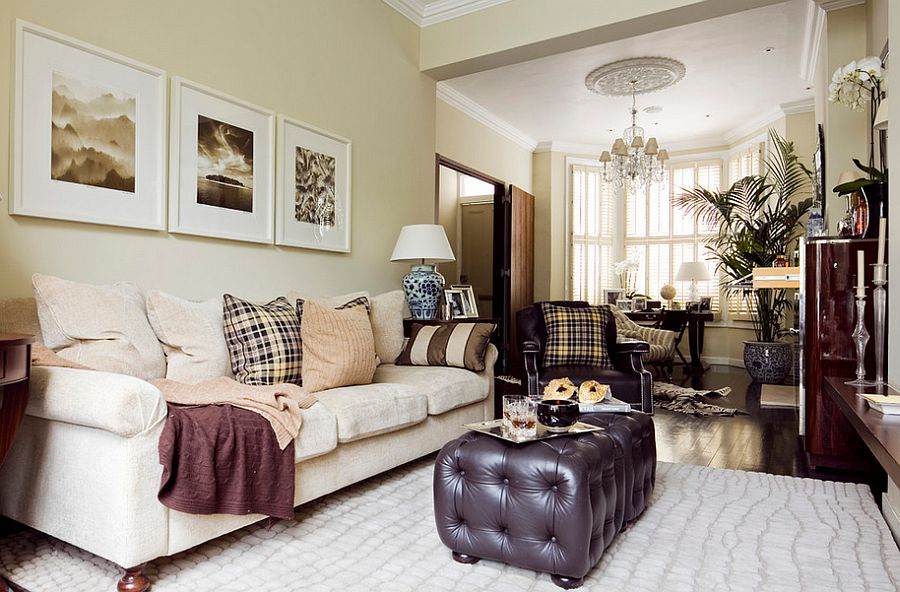 Of course, leather is not the only option here and a wide range of fabrics can be used for the upholstered coffee table to create subtle textural contrast in the living room. Just make sure though that the fabric, its hue and tone do not disturb the existing color scheme of the room…
Tufted Tables and Ottomans
The tufted ottoman or cocktail table is a classic that can be used in a variety of ways and is incredibly resourceful. It is no wonder that the last few years have seen an increase in the use of this adaptable piece as a cool coffee table that can be easily turned into an extra seat when guests arrive. Tufted designs bring along with them an additional sense of refinement and opulence. While the more classic designs with steel and wooden bases work well in traditional, midcentury and eclectic living rooms, the sparkling leather versions feel right at home in shinier, contemporary spaces. Once again, top it off with a tray, some books and a lovely vase to get that tasteful look!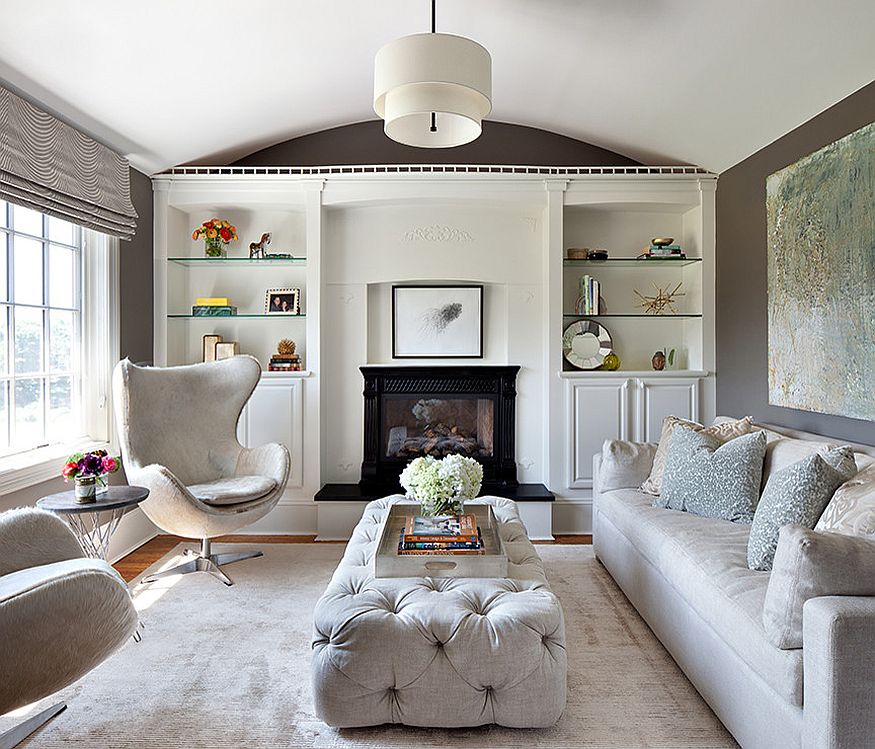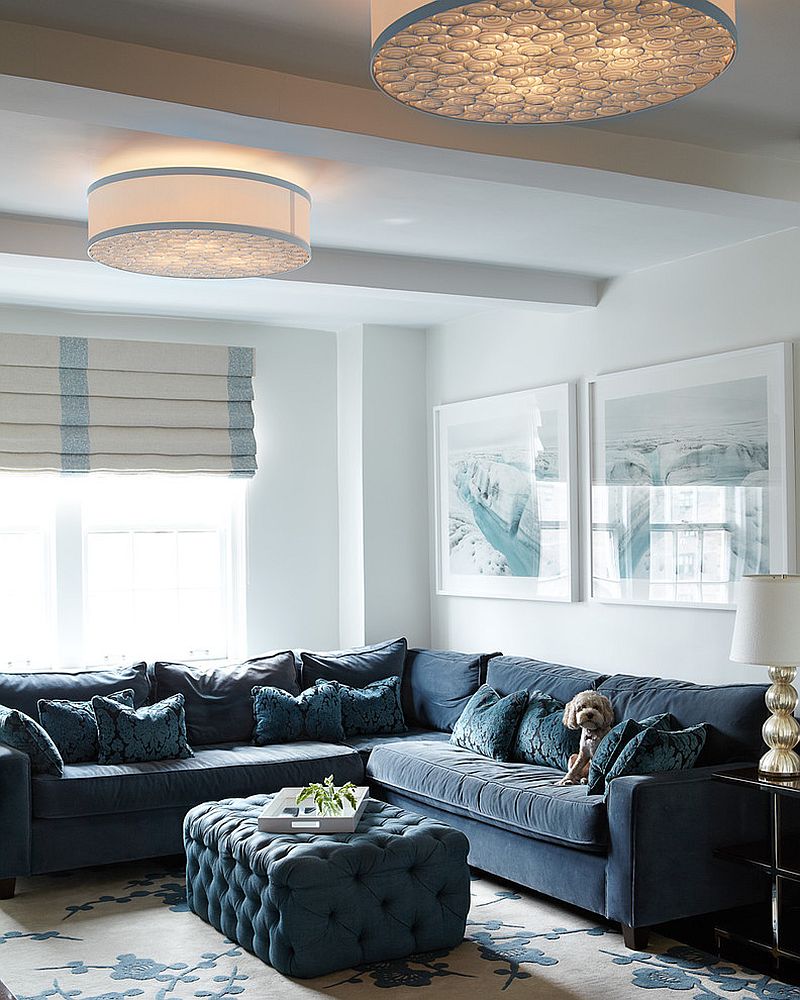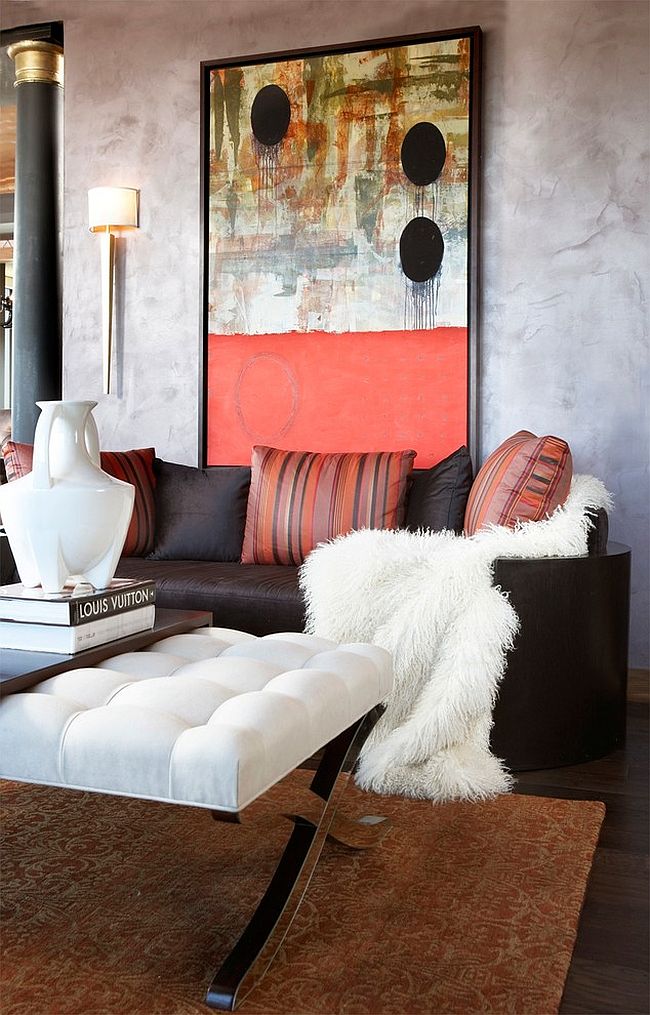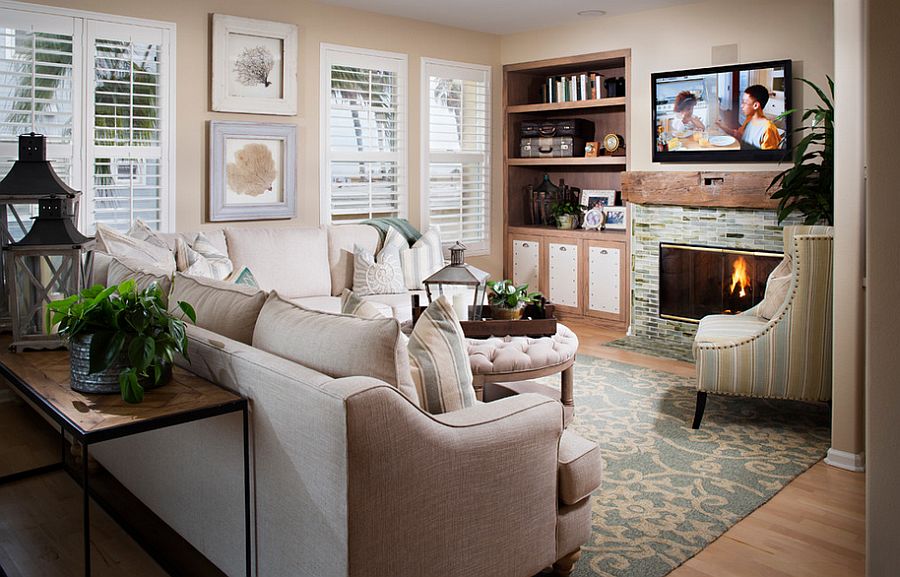 A Unique Focal Point
Admittedly, upholstered coffee tables are not for everyone. If you have little ones who spend a whole lot of time in the living room or pets that can't keep their claws off of your furniture, then things can get messy pretty quickly. While your old acrylic or timber coffee table might be able to take plenty of wear and tear, these cushy versions are not going to withstand the same rough handling. So, before you fall in love with one of the designs and bring it home, make sure that it actually fits into your lifestyle.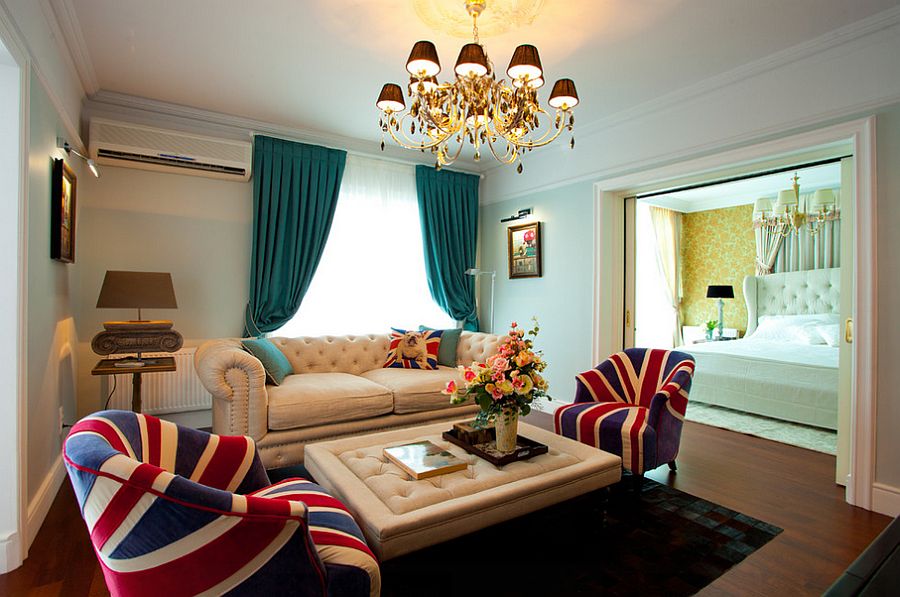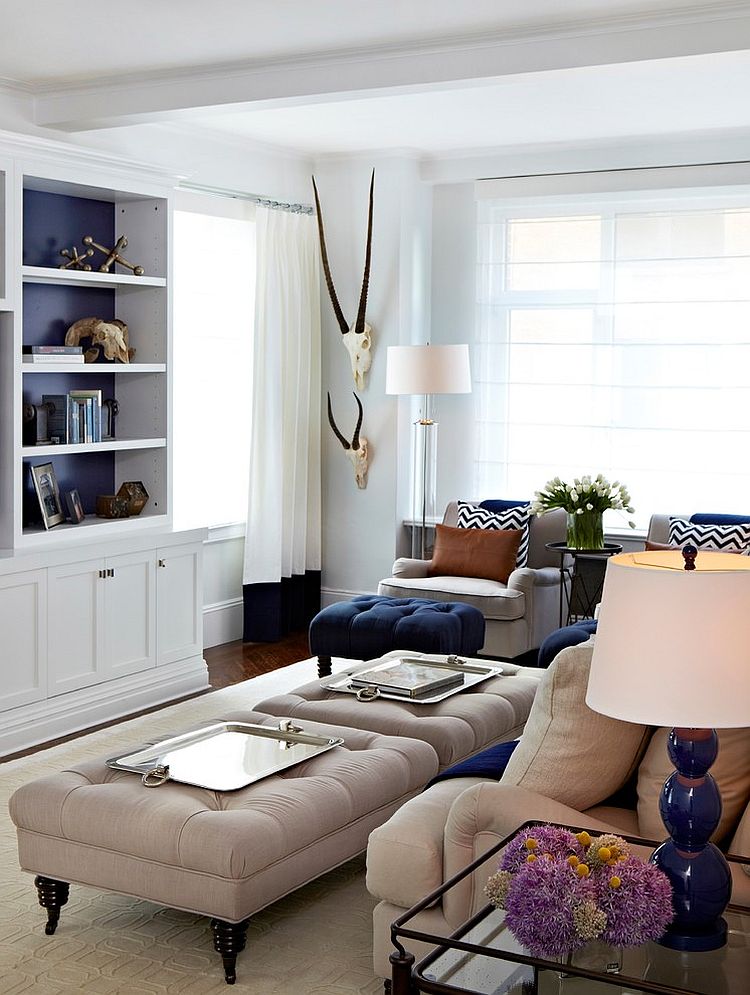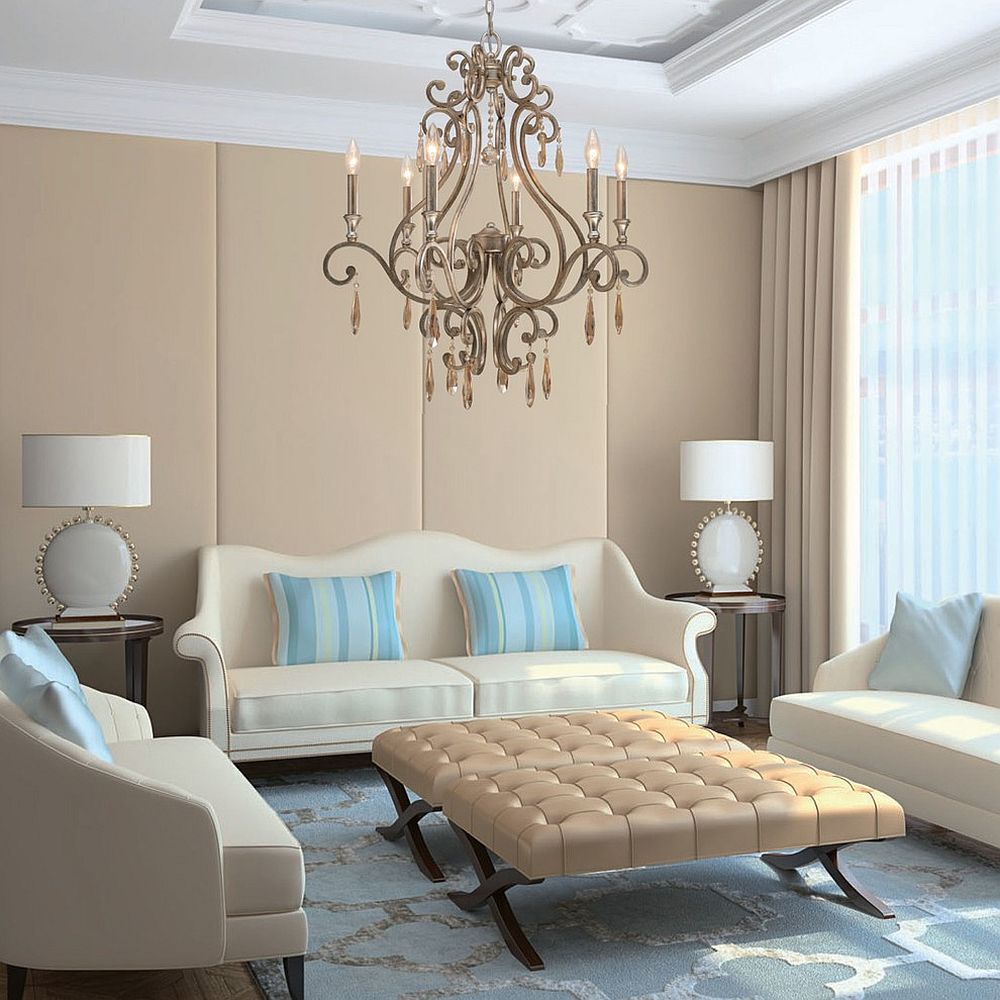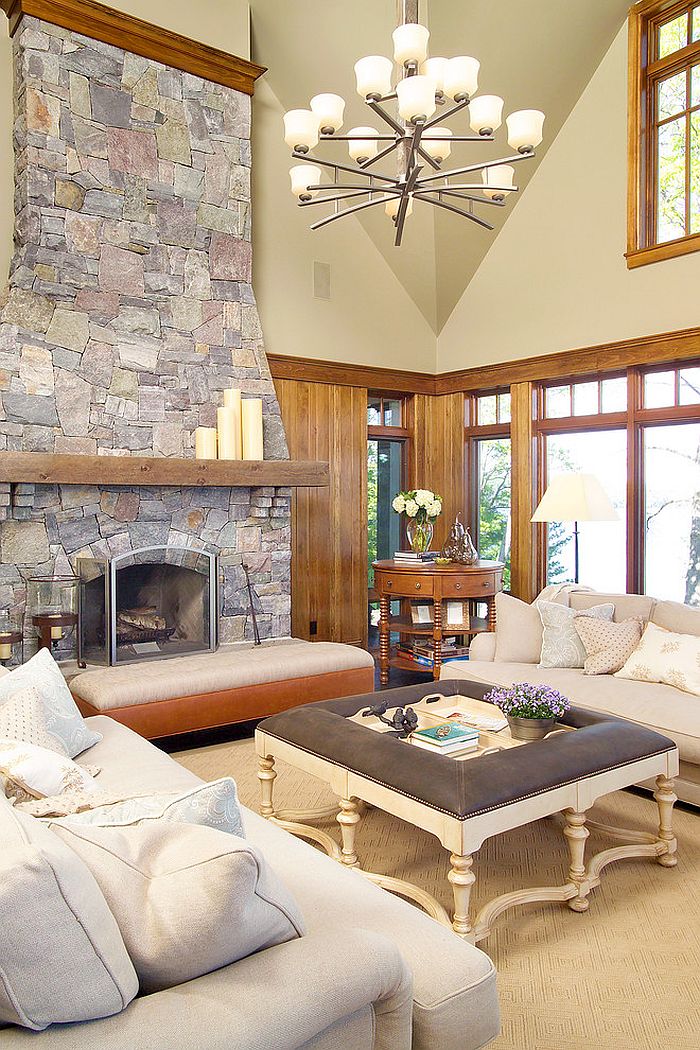 From overhauling your existing coffee tale to just buying an oversized ottoman you love and turning it into a stylish coffee table; the choices are endless here. Which of these is your favorite?