Just so you know, hammocking is a verb. It's what it means to engage in the act of half-dreaming, half-sleeping that only rocking gently in a hammock can induce in the relaxing human.
Summer is the best time for hammocking, because even if it's hard to catch a breeze, a rock in a hammock will bring one to your sweaty brow—but don't be limited, you can also hammock in spring, autumn and (depending on your chilly season's cold factor) even winter!
Freestanding Delights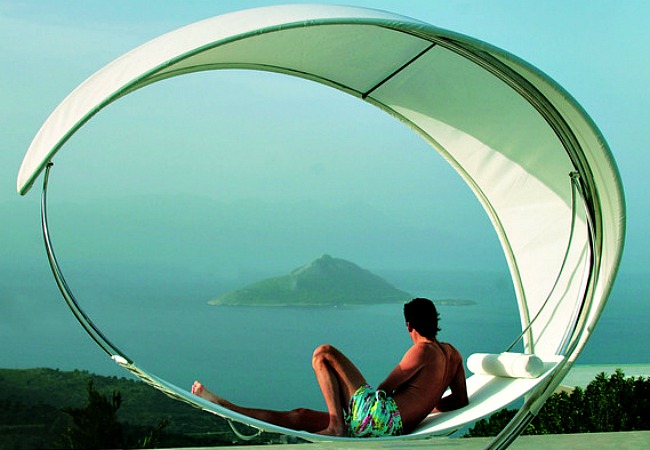 The gorgeous Petiole Hammock can easily accommodate two people, and is made in Sweden by hand. The sunshade keeps 86% of the UV rays off your skin.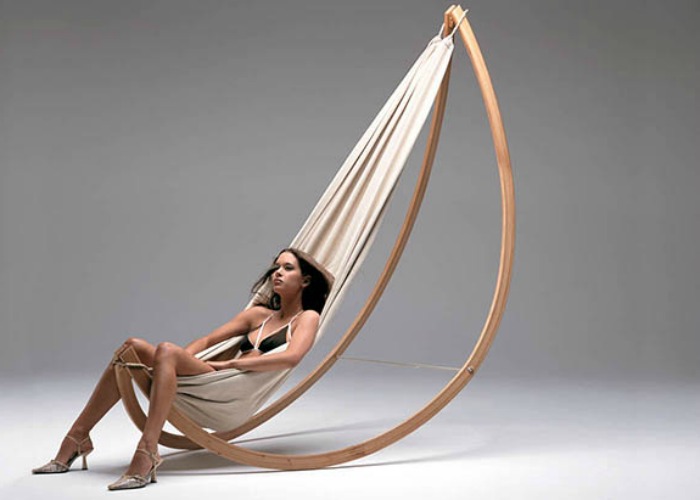 This hammock by George Bechter Arkitektur and Design is a self-contained unit, so you can use it as a traditional hammock (by lying in the middle) or as a giant, oversized rocking chair if you sit at one end, as pictured here.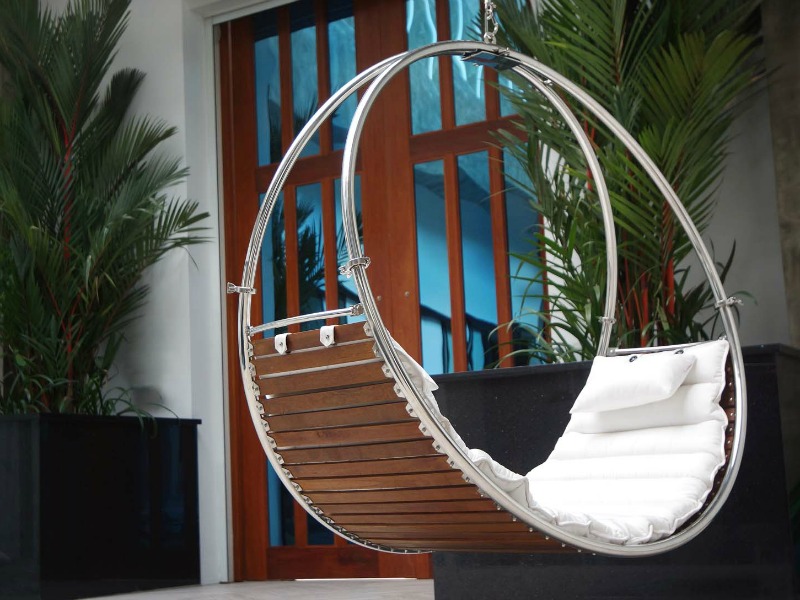 This teak and stainless steel Duality hammock by Trinity Hammocks is a high-design ideal for a smaller space like an urban back patio or even an interior area.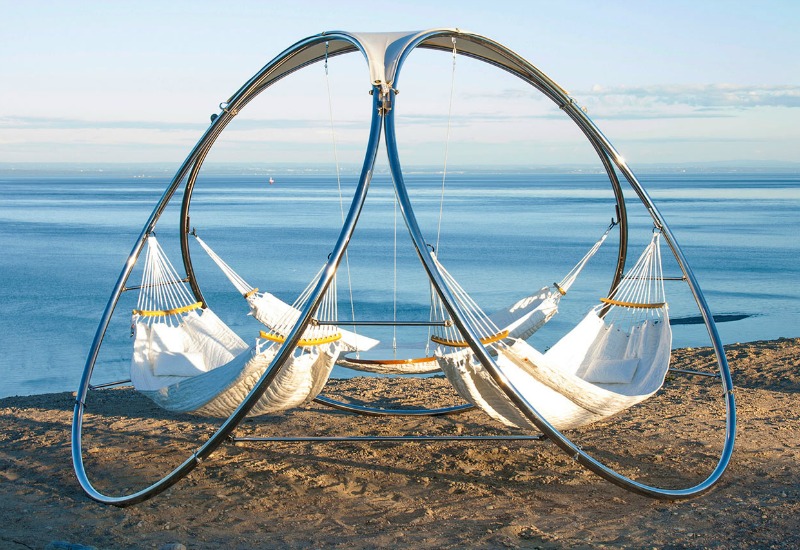 Why not relax on the beach (or on your lawn?) with a group? The stainless steel Infinity hammock is ideal for group activities.
For the Love of Water!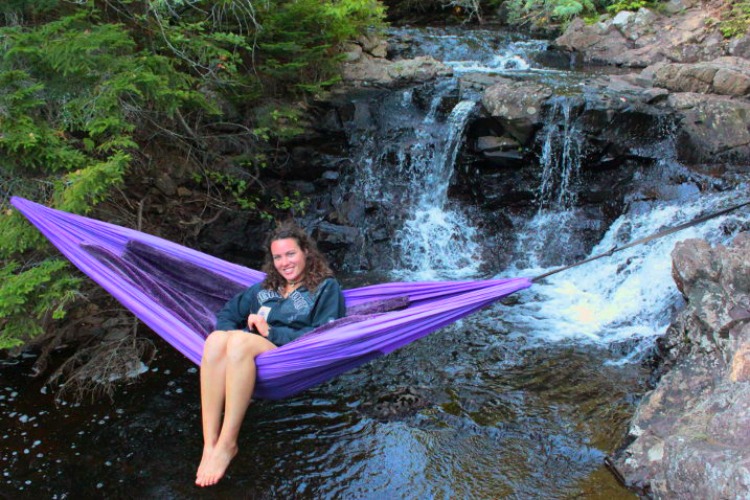 The Hanging Hug hammock is designed to be ultralight and portable. The company also uses its profits to donate hammocks to needy folks.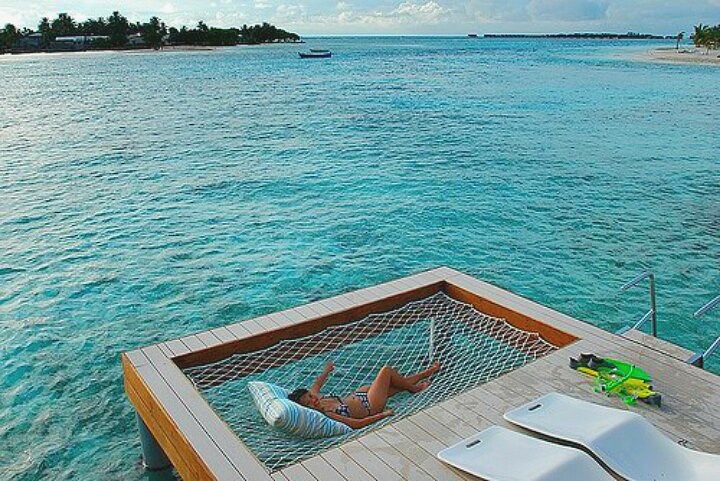 You can literally hang out over the water at this Holiday Inn in the Maldives, where this creative dock hammock steals the show.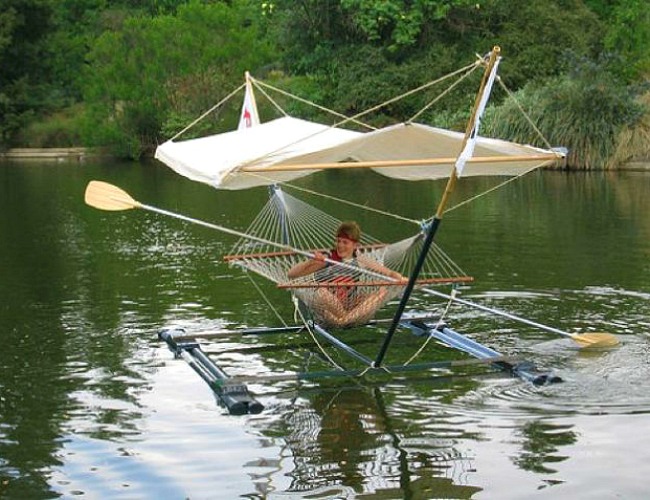 This hammock boat is one-of-a-kind, and it's not precisely known where it comes from (maybe UC Davis); but it is nothing if not inspiring. If you can put a hammock here, you can put one (almost) anywhere.
Dreamy Summer Retreats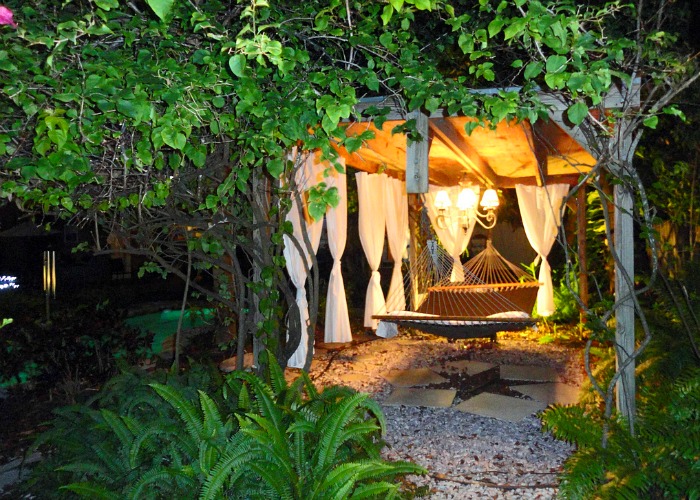 Why not create a whole room around your hammock? This one's at the Ed Lugo Resort in Florida.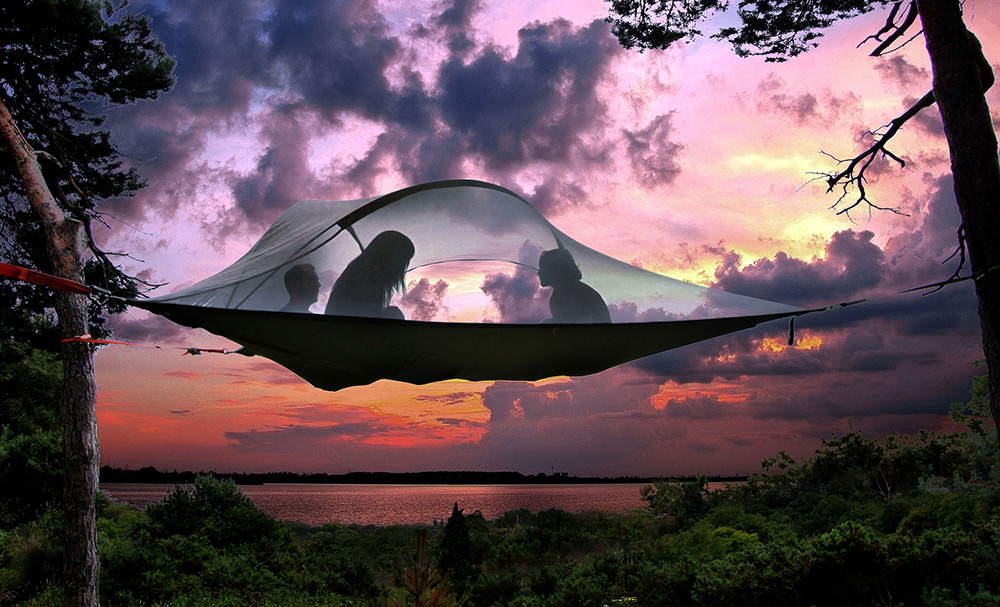 Keep off the wet ground (and set yourself up for epic views) in Tentsile's incredible hammock-tent. Just hook it up to three solid anchor points and you're good to go.