The Cambria, a brand-new hotel in NYC's flower district, just opened in April, 2015. A tall, slim building with 134 rooms (and one suite), it has a real sense of its place in the pantheon of NYC neighborhoods.
Distinct New York Flair
The decor is inspired by the flower district, which was purposeful—the designers wanted to provide a sense of place for this hotel, which is a boutique version of a Choice property.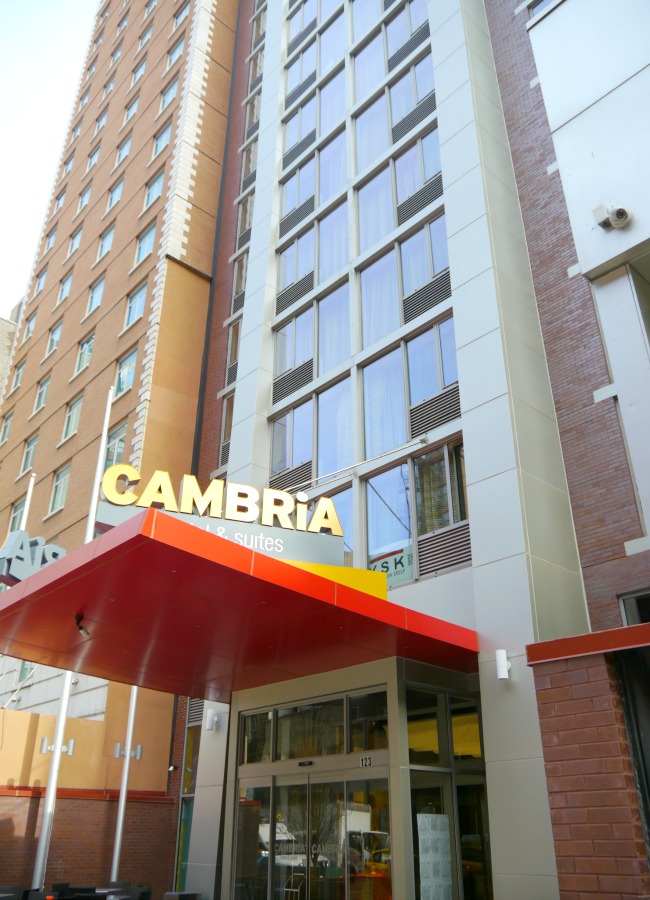 The Cambria faces onto 28th street, located between 6th and 7th avenues, and was designed with a softer, curvier look than the nearby Hilton Garden Inn next door and a Marriott across the street. (Another Cambria will open next fall in Times Square.) Located in the flower district, this is the part of NYC where the bulk flowers are imported for distribution throughout the city and into the rest of the country.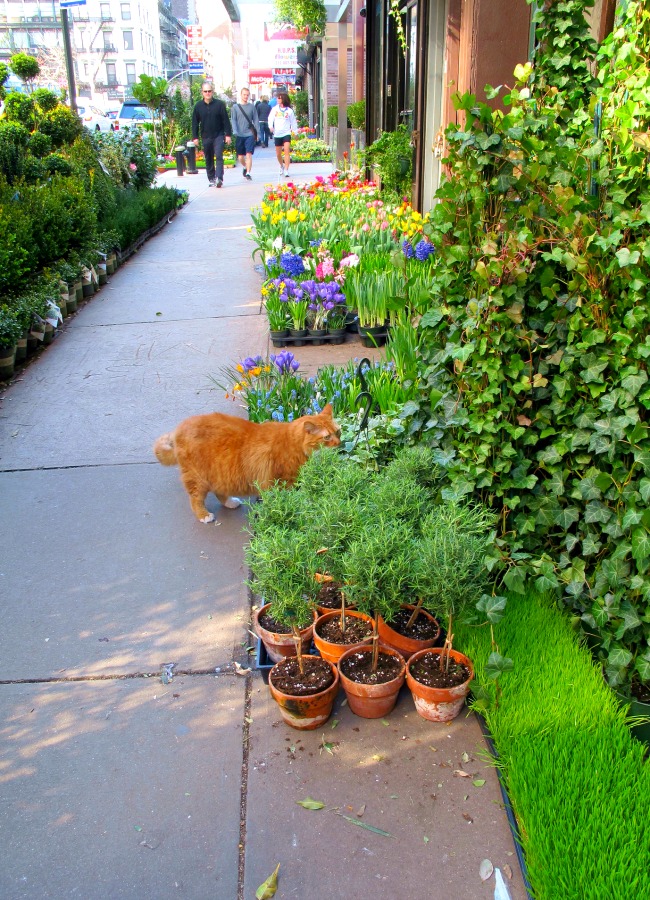 Walking to or from the Cambria on either side of the street, you'll pass through a veritable hallway of flowers and plants. What they are will change with the season, but there's always something pretty to check out.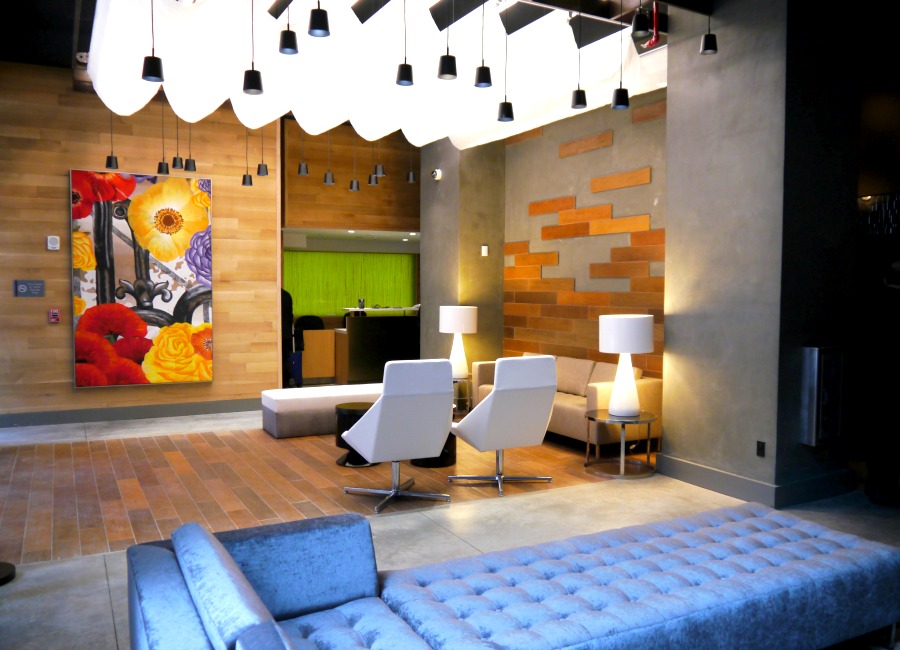 The Cambria is a truly modern hotel, designed by Gene Kaufman Architect (GKA) both inside and outside."Choice invited us to completely reimagine Cambria's interiors, and that's what we've done. The layout and design of both the common areas and the suites work together to maximize open space and deliver a fun, fresh and distinctly New York sensibility," said Gene Kaufman, head of GKA.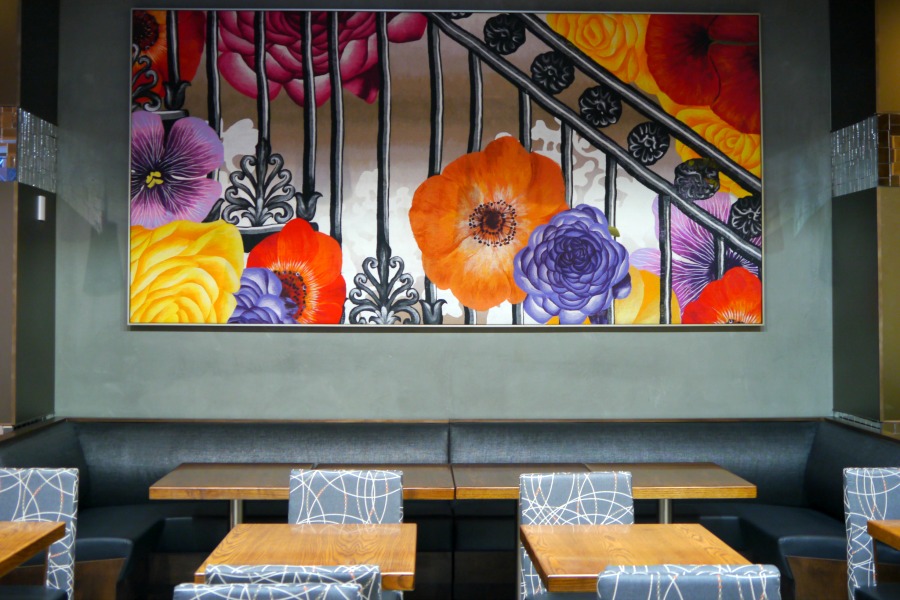 Reception, the lounge/bar and dining areas all flow—and feel more like a large and comfortable loft than a hotel—which was exactly the point. Groups of Munrod custom-upholstered couches and sectional pieces, and streamlined Nios lounge chairs by Arcadia lend to the clean-and-casual yet homey feel, a nod to the area's well-known and popular apartment lofts.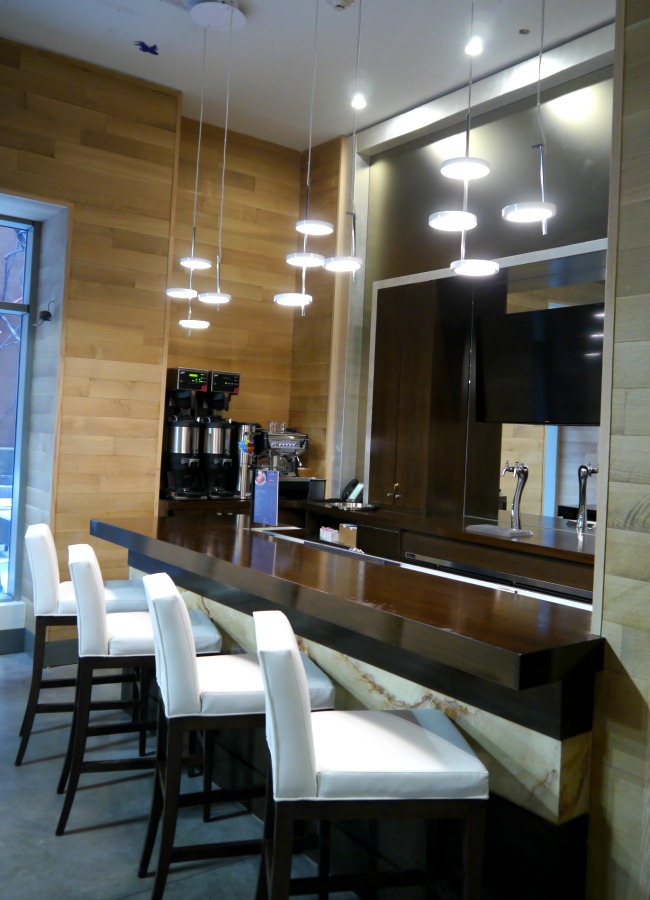 Reminding visitors that they are in NYC, and specifically Chelsea, which has a strong history of manufacturing (hence the lofts that proliferate in the area!), RKA contrasted areas of raw concrete with raw-wood planked floors for a warmed up industrial look. Even the overhead light fixtures by Eureka and Marset reference the kind that might have been used in industrial spaces in the past.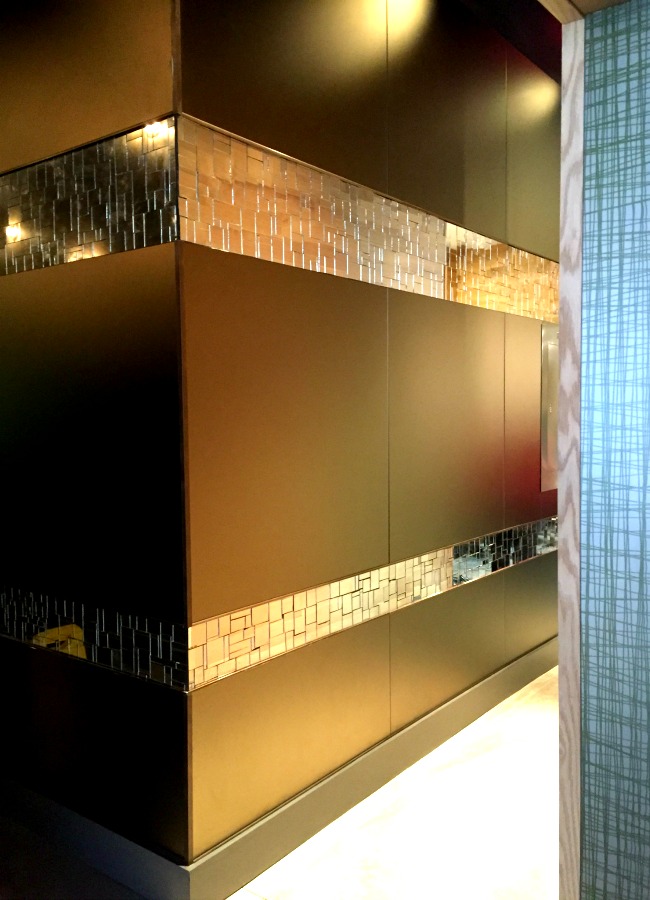 Surrounded by Floral Beauty
Wall finishes by Get Real Surfaces, fragmented mirror mosaics by Mixed-Up Mosaics and bronze-tinted glass lend interest and keep the spaces from feeling too cold and monochrome.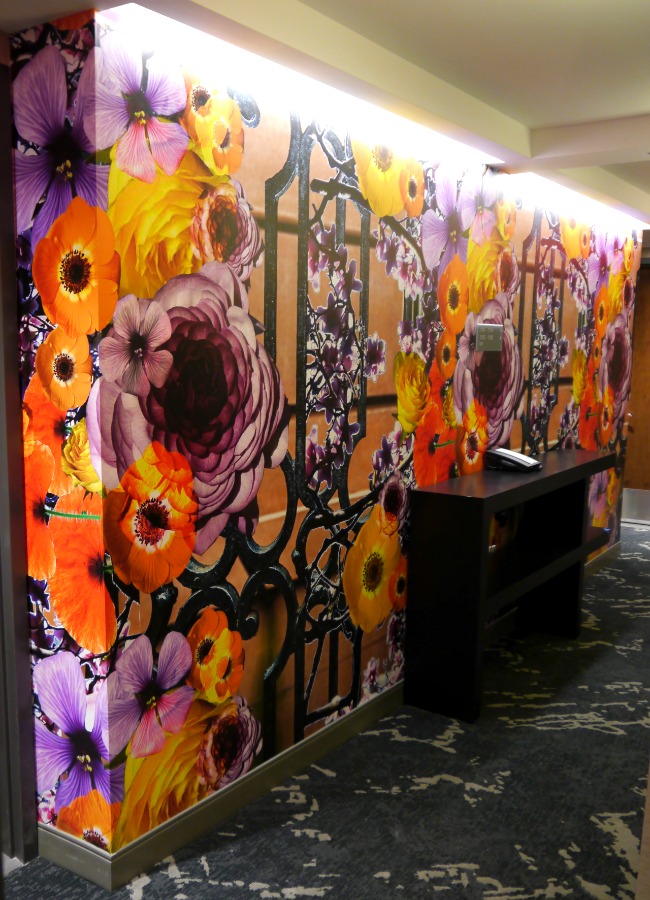 Contrasting with the industrial finishes are the jewel tones of some gigantic floral wall hangings, handmade in felt by local artist Liora Manne using a needle-punch process. Images of the wall hangings are used elsewhere in the hotel in photo collages printed by Koroseal lining the hallways, and in framed artwork in the rooms, again reminding guests of where they are in NYC—Chelsea's Flower District.
For NYC, the rooms are well-sized, ranging from 230 to 400 square feet. They all include work space, comfortably sized bathrooms and smartly integrated, custom wardrobes and dressers. As a guest, this means you can put your stuff away and maximize your space even more. Floor-to-ceiling windows in some of the rooms let in plenty of natural light, and wood flooring feels more homey than the usual hotel wall-to-wall stuff.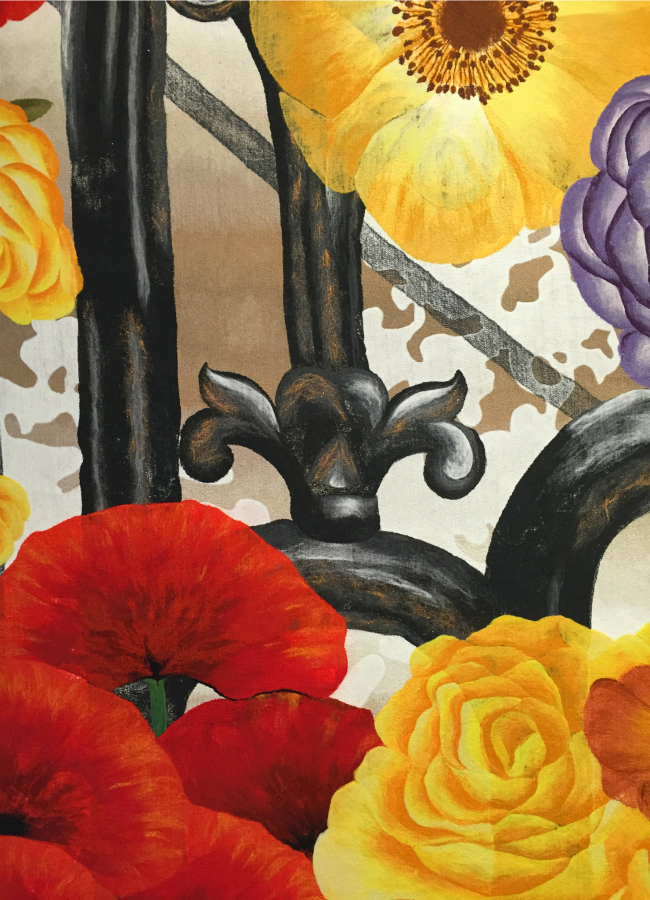 Hope you enjoyed today's tour of The Cambria!