It is barely surprising that the fundamental design principles of the Scandinavian style established way back in the early 1930s and brought to this side of the Atlantic in the 50s still hold sway both in the world of fashion and interior design. The style has evolved with the changing times and needs to incorporate individual tastes and nuances, but it still remains as captivating as ever. Showcasing this timeless design with an urbane, chic twist is this lovely apartment in Gothenburg, Sweden that we found on Alvhem Mäkleri & Interiör. With a simple color scheme, elegant use of accent hues that remain firmly pastel, and curated decor collection, the apartment is a showstopper!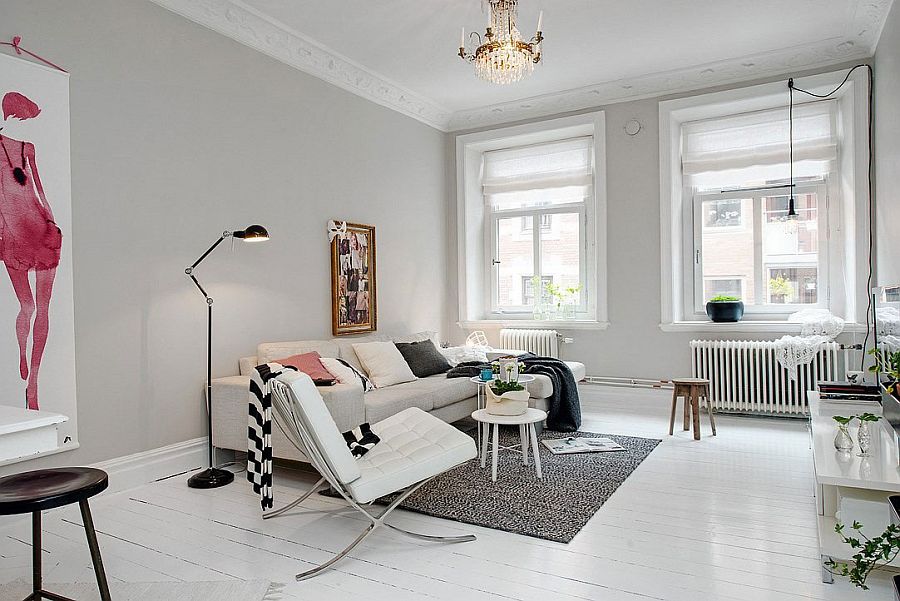 White is the obvious dominant color in this apartment, and it offers a wonderful backdrop for even the tiniest accents to pop out and hold your attention. Due to the limited space, the floor plan is kept uncomplicated with one room flowing into the next. A small living area welcomes you indoors, while a cozy couch and Barcelona chair in white define this area. Large windows bring in ample natural ventilation, even as the kitchen and dining area ends up acting as the hip social zone that brings the family together.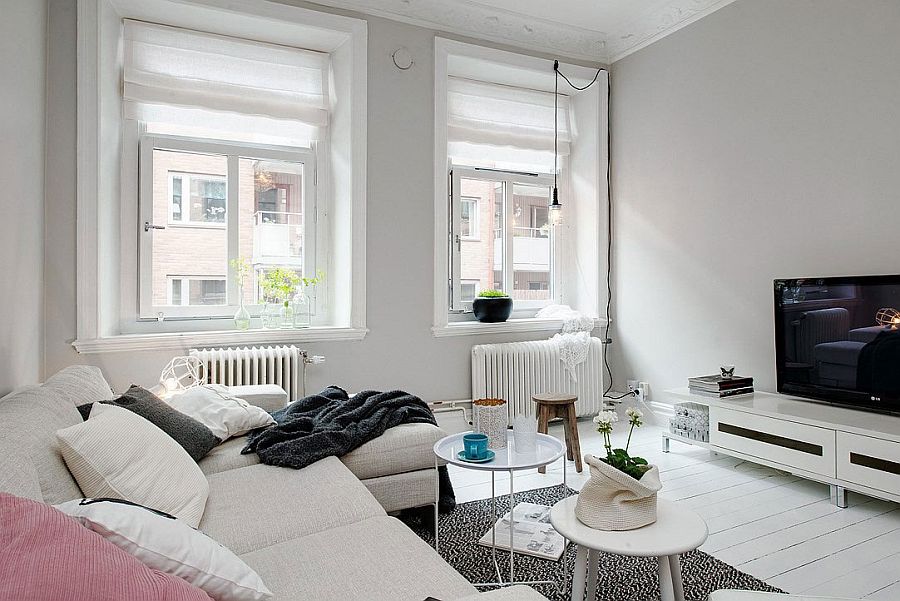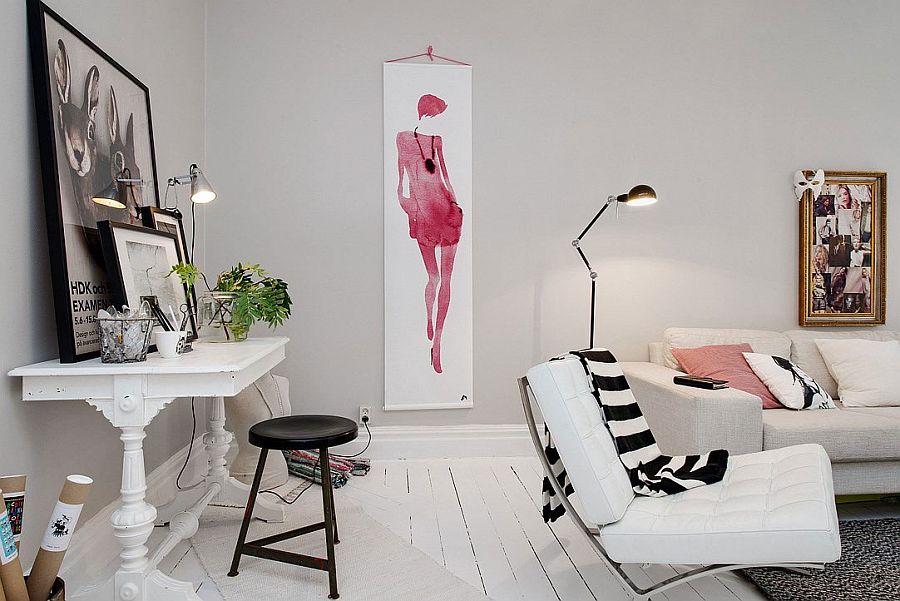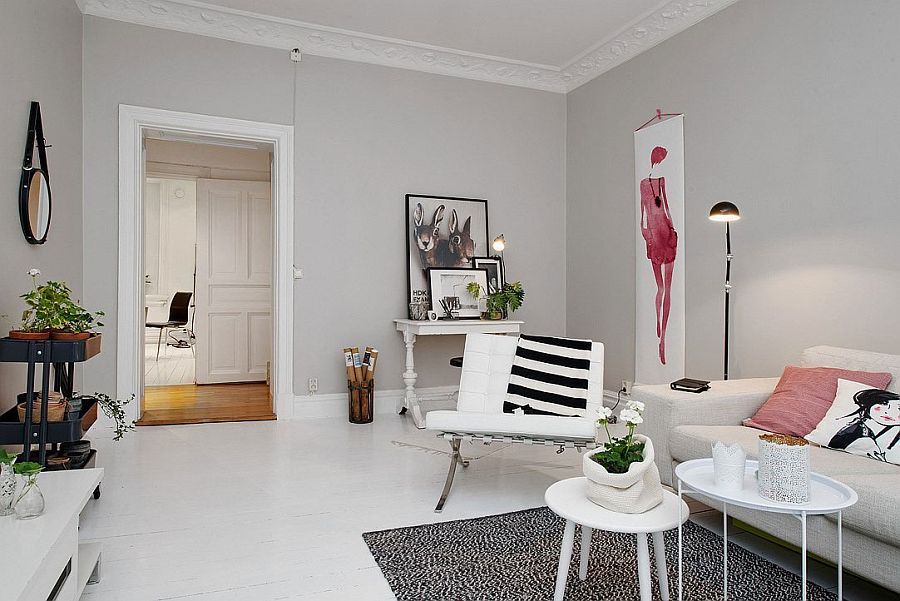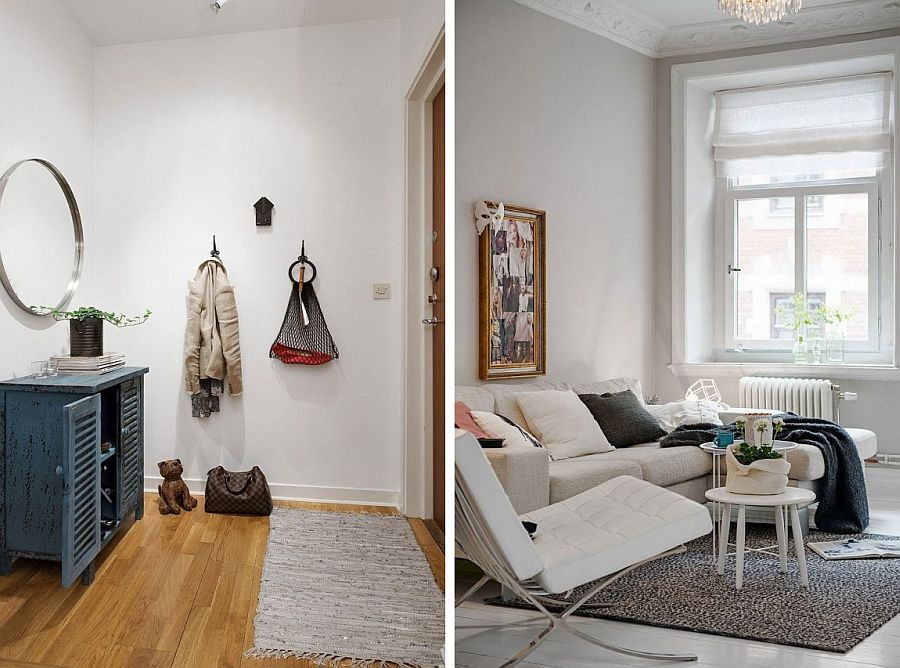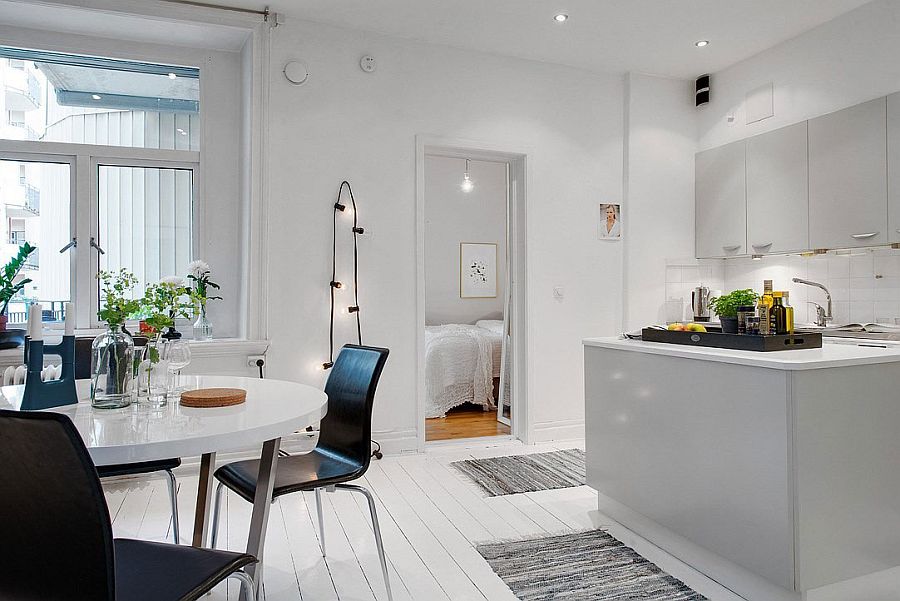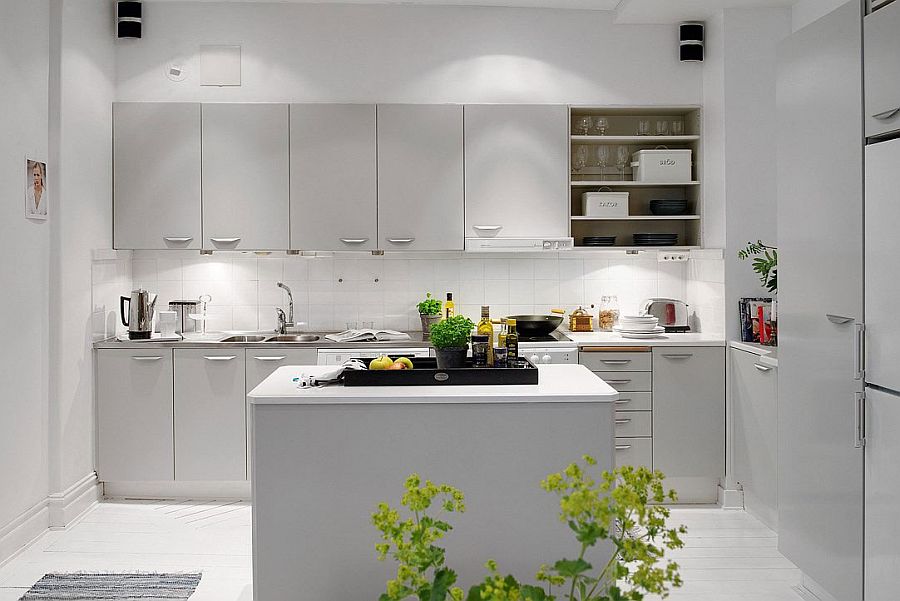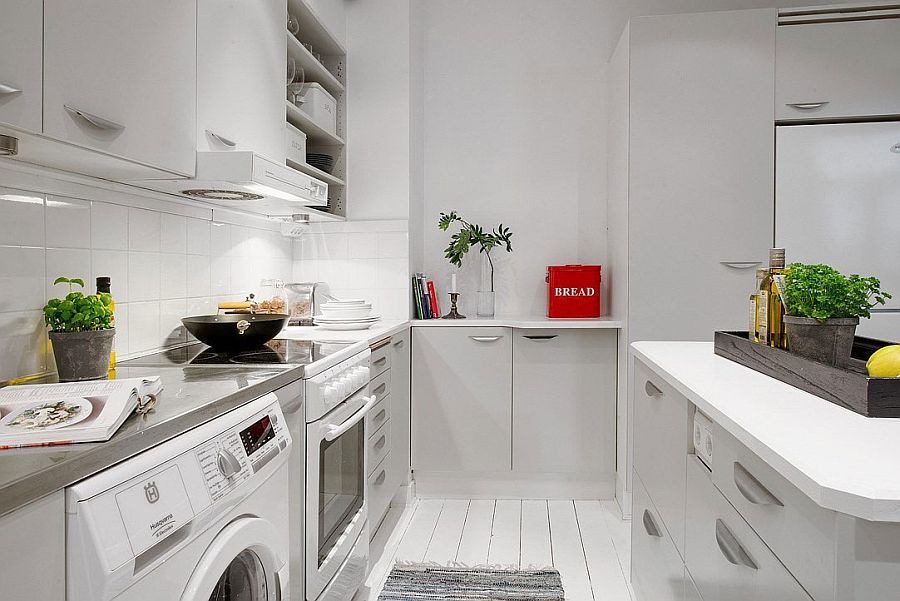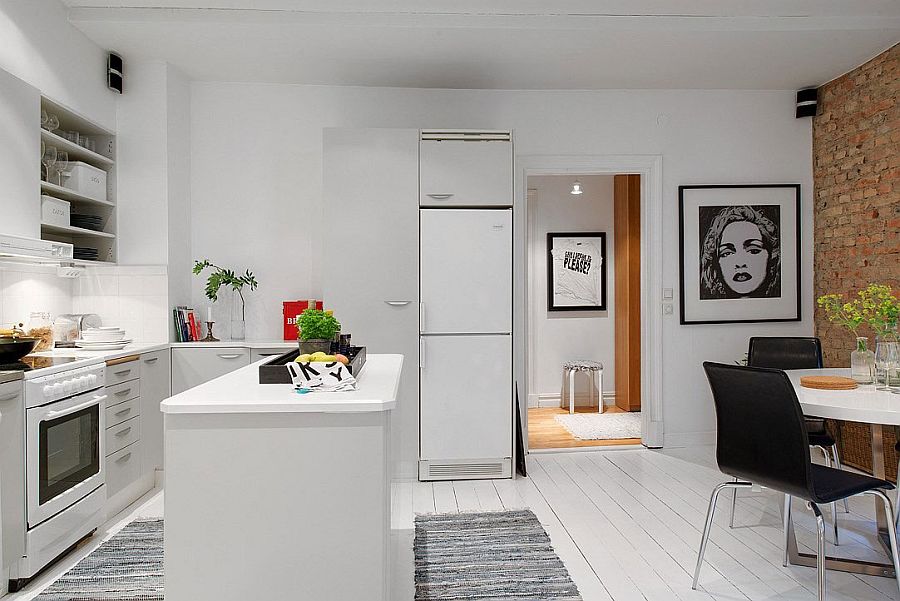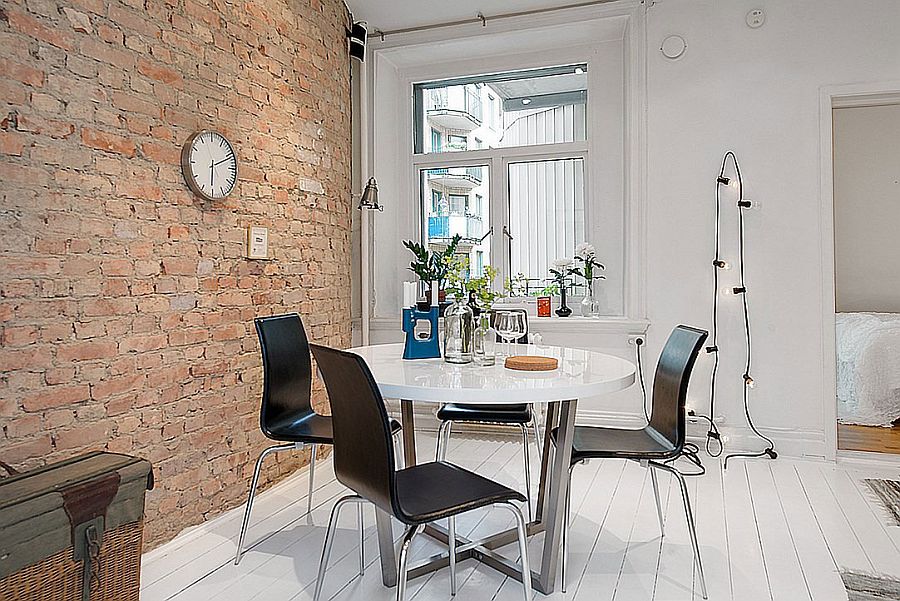 A large brick accent wall in the dining room adds textural contrast to the setting, while sleek white shelves in the kitchen next to it disappear into the backdrop and remain inconspicuous. A small bedroom with a tiny balcony and a beautiful bathroom in white complete this exquisite Gothenburg apartment. Another Nordic beauty that is both trendy and timeless!