Brushstroke motifs range from paintbrush-style markings to hand-drawn designs, both of which add a charming yet chic touch to interiors, especially since these abstract patterns make the perfect complement to accent walls, decor and more. We at Decoist enjoy exploring popular design trends, from color blocking to modern pastels. Plus, it's easy to explore these trends on a budget, especially if you aren't afraid of a DIY project here and there. Below you'll find some our favorite decor finds and design ideas that celebrate brushstroke style…
Brushstrokes on the Walls
We begin with the walls, because there's nothing like being surrounded by brushstrokes! For a subtle yet striking design that's super easy to create with a 1″-wide craft brush and some grey paint, head on over to A Beautiful Mess for a patterned wall tutorial.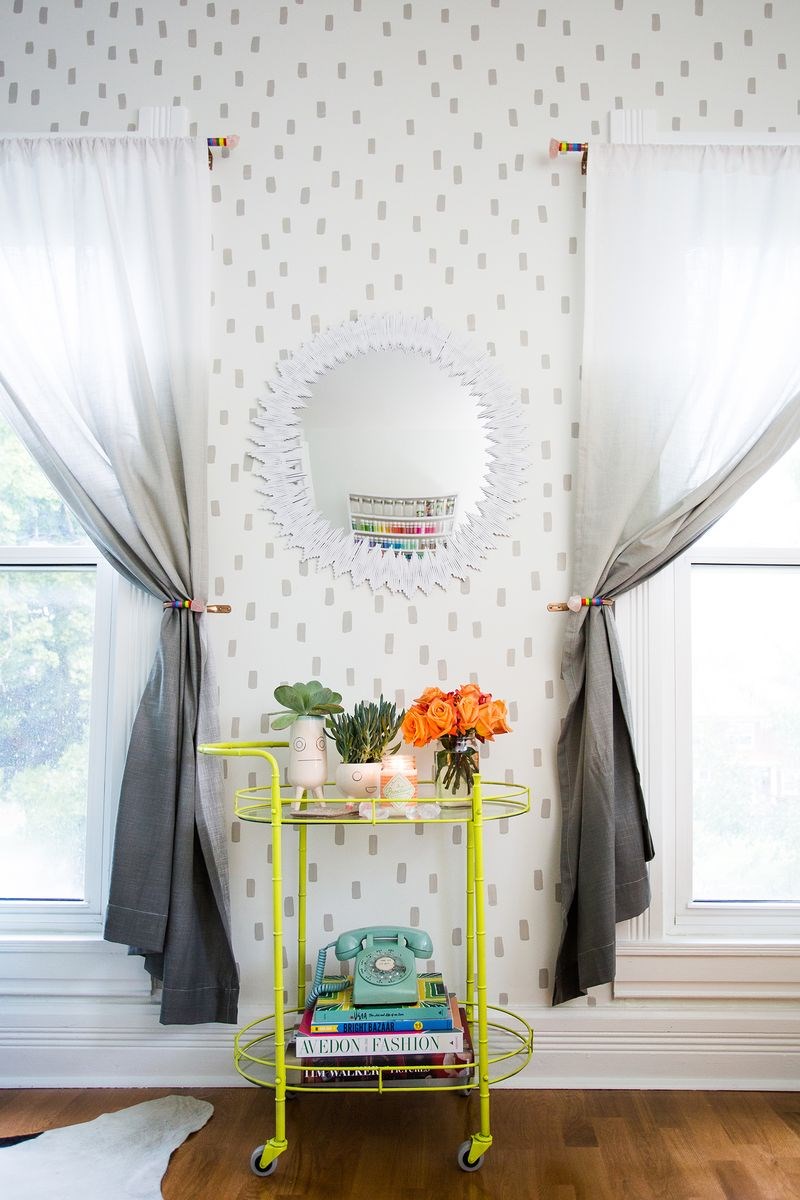 Ever since Kelly Wearstler decked out her foyer in the custom wallpaper below, it's been making waves. The rosy tones and free-form design is irresistible, especially when paired with black and white. [featured at Made by Girl]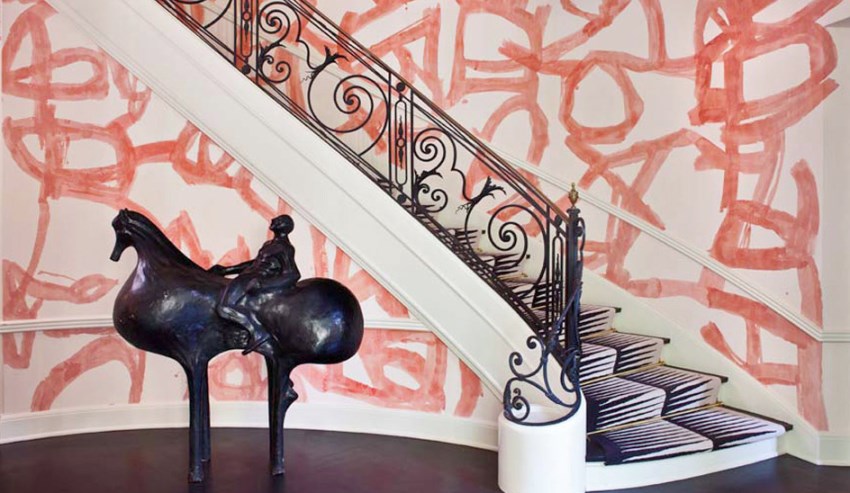 In fact, Kelly Wearstler's brushstroke style inspired this hand-painted foyer from Sketch42, as did the art of Keith Haring. There's something liberating about taking a paintbrush to the walls and going for it!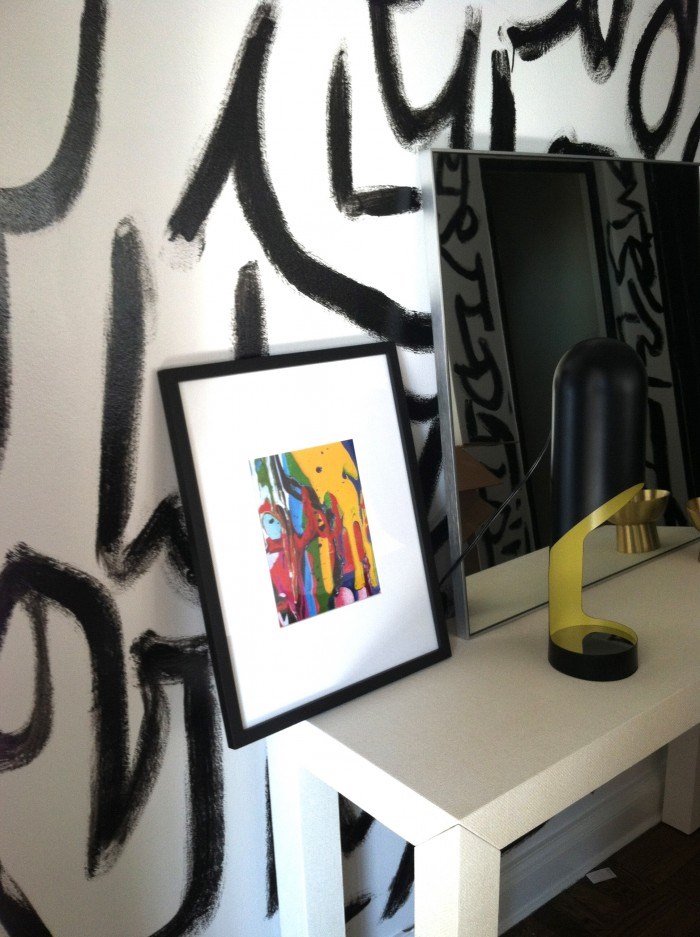 Brushstroke style meets linear motifs in this Easy Abstract Art from Mandi of A Beautiful Mess. With drywall spatulas, a painter's brush, acrylic paint and a lot of layering, you too can create the look: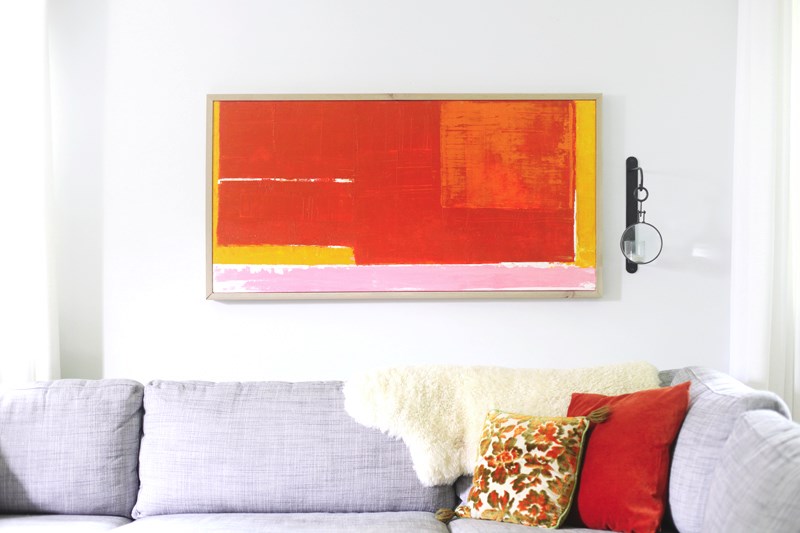 In fact, wall art is the perfect way to experiment with brushstroke style if you're not wanting to cover an entire wall in the motif. This Abstract II Wall Art from West Elm is a colorful, free-flowing conversation piece: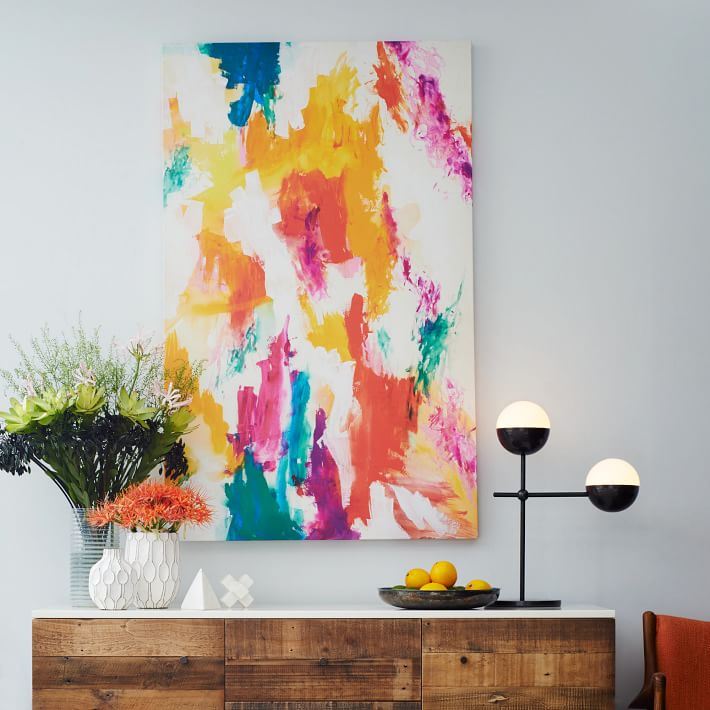 Decor Featuring Brushstrokes
From the walls to the icing on the cake, we now zone in on some brushstroke decor that demands to be noticed. This Hand Painted Brushstroke Lamp from Bek Design can be created for you in the color of your choice. We're loving the vivid hue below: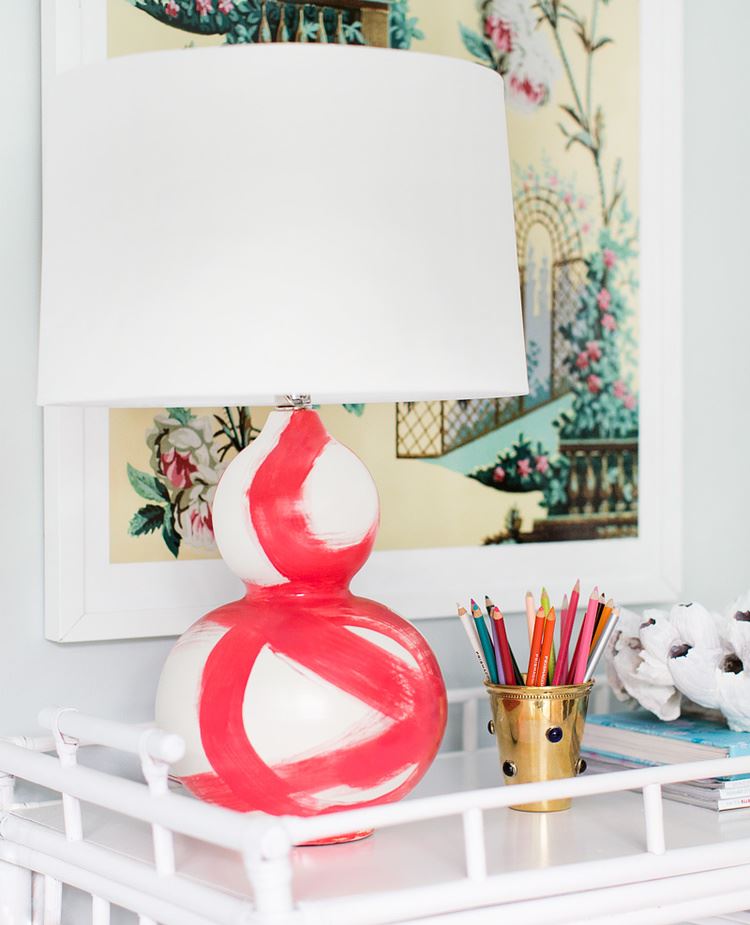 While these Leah Durner Pillow Covers in a variety of palettes (such as Hyacinth) are no longer available, we couldn't agree more with West Elm that they're truly abstract art for your sofa. Has artist Leah Durner inspired you to take some fabric paint to your own pillows?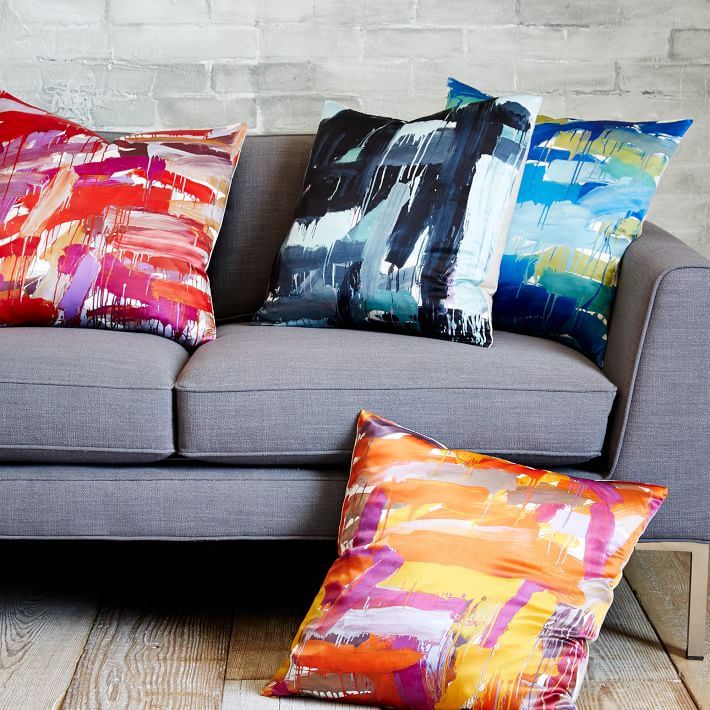 Color blocking meets brushstrokes in these Colorblocked Sunset Pillows from West Elm, based on an original painting by one of the brand's designers. Inspired by nautical flags, these 100% cotton canvas pillows are crisp, refreshing and perfect for summer!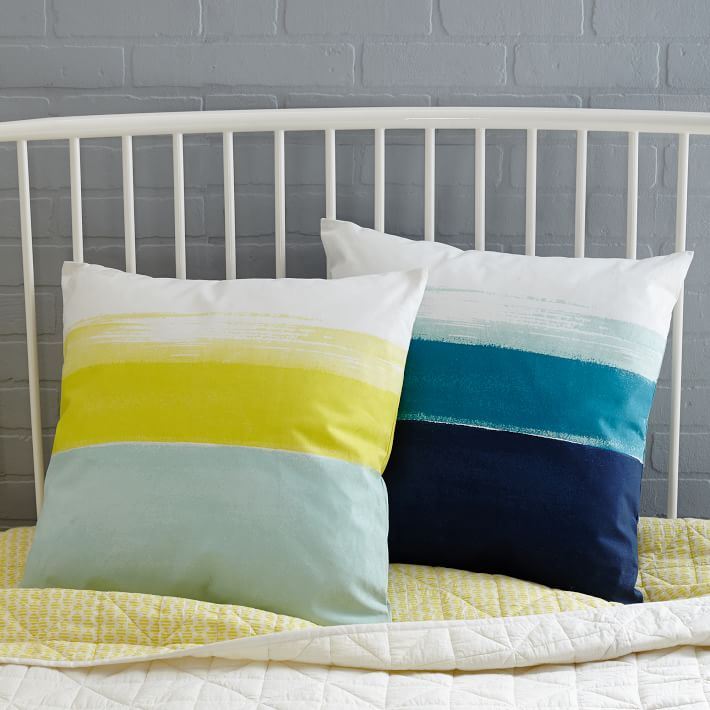 In the image below (featuring the office of Caroline Harper Knapp of House of Harper), we see how easily brushstroke motifs blend with elegant details such as Lucite furniture and a tufted sofa. [from My Domaine]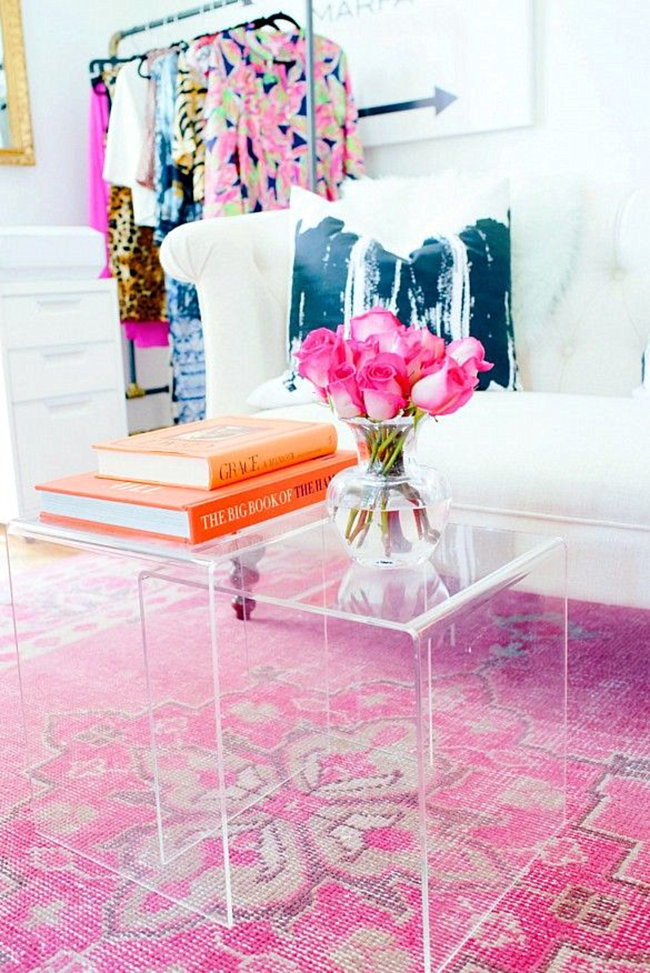 Our final three decor finds come from Etsy, where brushstroke style is alive and well! Let's get started with the Golden Brushstrokes Linen Pillow Cover from Etsy shop Cotton & Flax, which features curry-hued fabric hand silkscreen printed with a brushstroke pattern: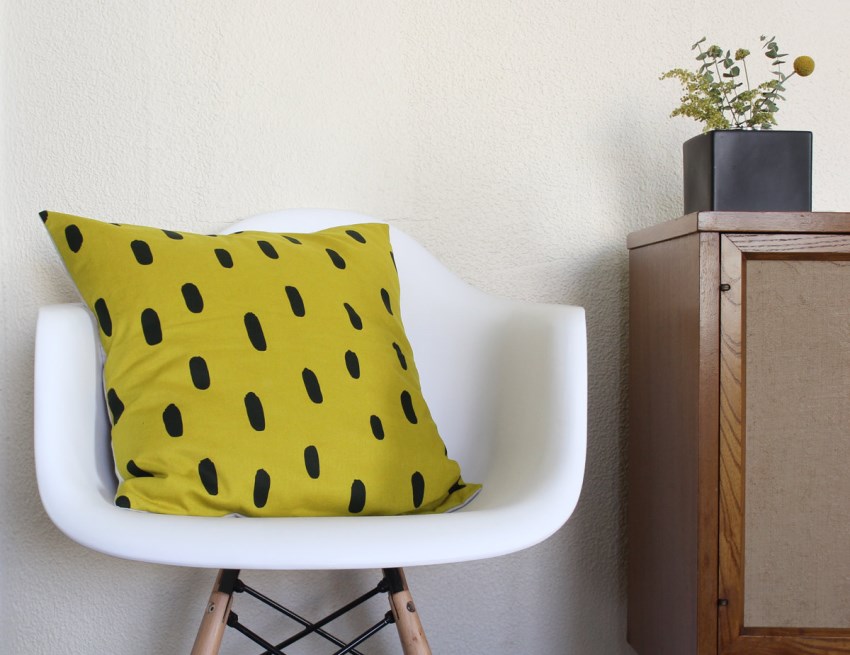 The only thing better than an amazing tablecloth is one that you don't have to iron! Which is why we're smitten with this No Iron Brushstroke Pattern Tablecloth from Etsy shop Nadine Westcott Fabric. Add the fact that the fabric features eco-friendly water-based inks, and we truly have a winner: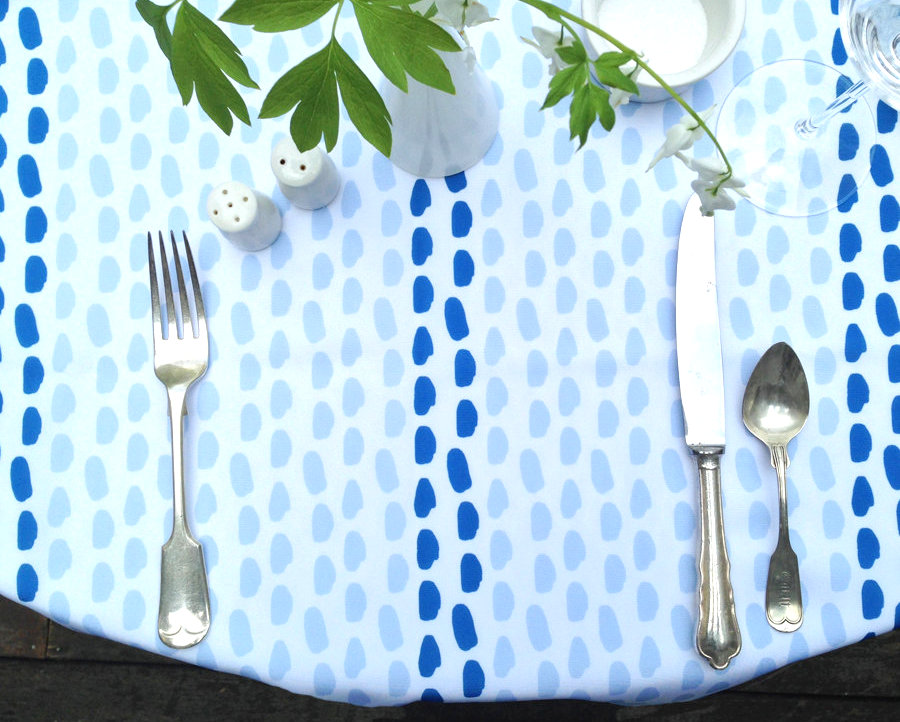 Don't hesitate to add a dash of charm to the kitchen with this Black Brushstroke Tea Towel from Cotton & Flax. Natural flax linen-blend fabric is the perfect canvas for each flowing stroke: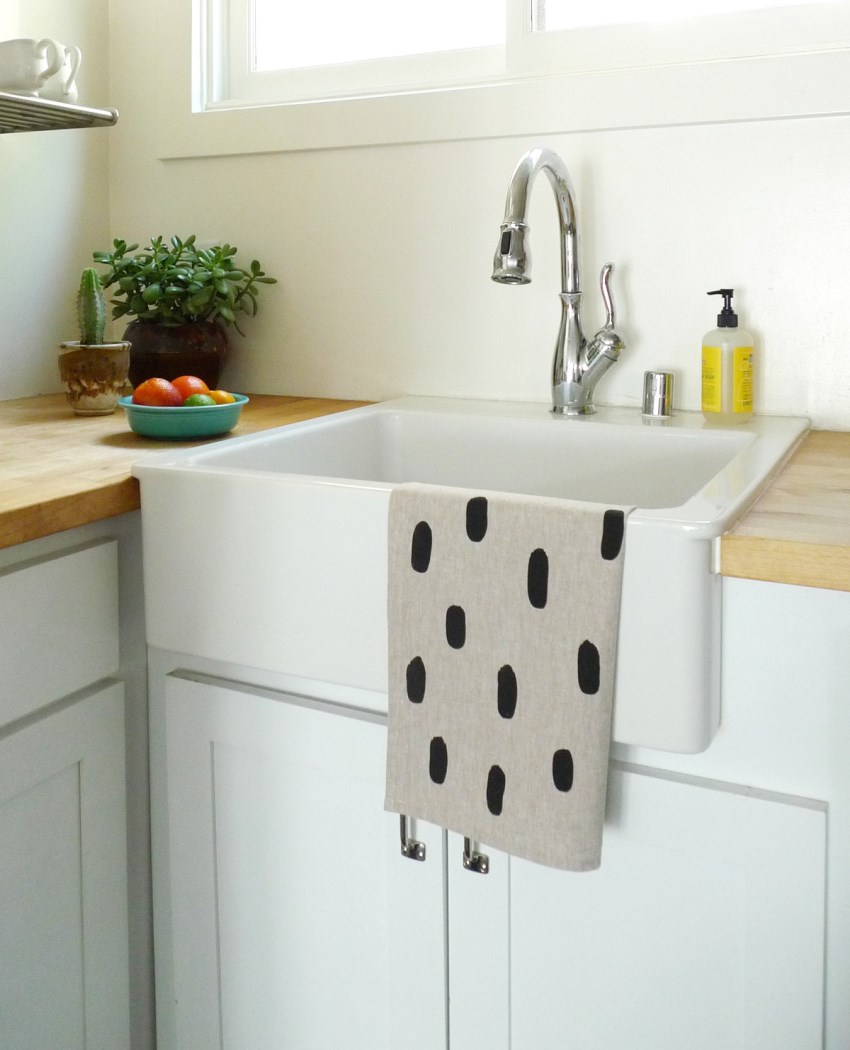 Did any of today's brushstroke designs catch your eye? Share your favorites by leaving a comment below…