The idea of adaptive reuse of old structures along with smart revamps and additions that transform dreary, old homes from a previous era into engaging modern dwellings is nothing new. But the ALH Residence by Mim Design in Melbourne takes a slightly different path, as it presents an entirely different take on restored interiors. An extension project that saw an old Spanish mission home being transformed into a posh, contemporary hub, the interior of this reinvigorated family home opts for a moody, dark look instead of the more common light and breezy ambiance.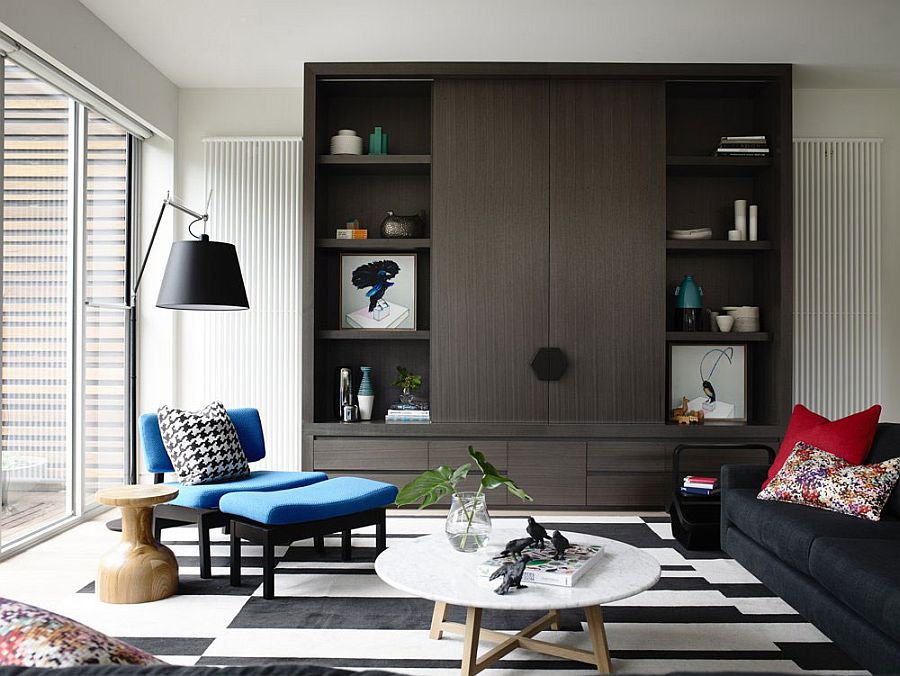 It's the lovely sitting room and the master bedroom that completely embrace this dark, sophisticated look with Arcadian Oak finishes, an abundance of contrasting textures and a monochromatic color palette. Bright pops of color in the form of a brilliant blue chair and ottoman and a few dark red throw pillows provide the only color here. Even the wallpaper in the bedroom adds pattern without moving away from the black, white and gray color scheme. A spacious contemporary kitchen, formal living room and dining area exude a bright, relaxed vibe, thanks to a flood of natural light.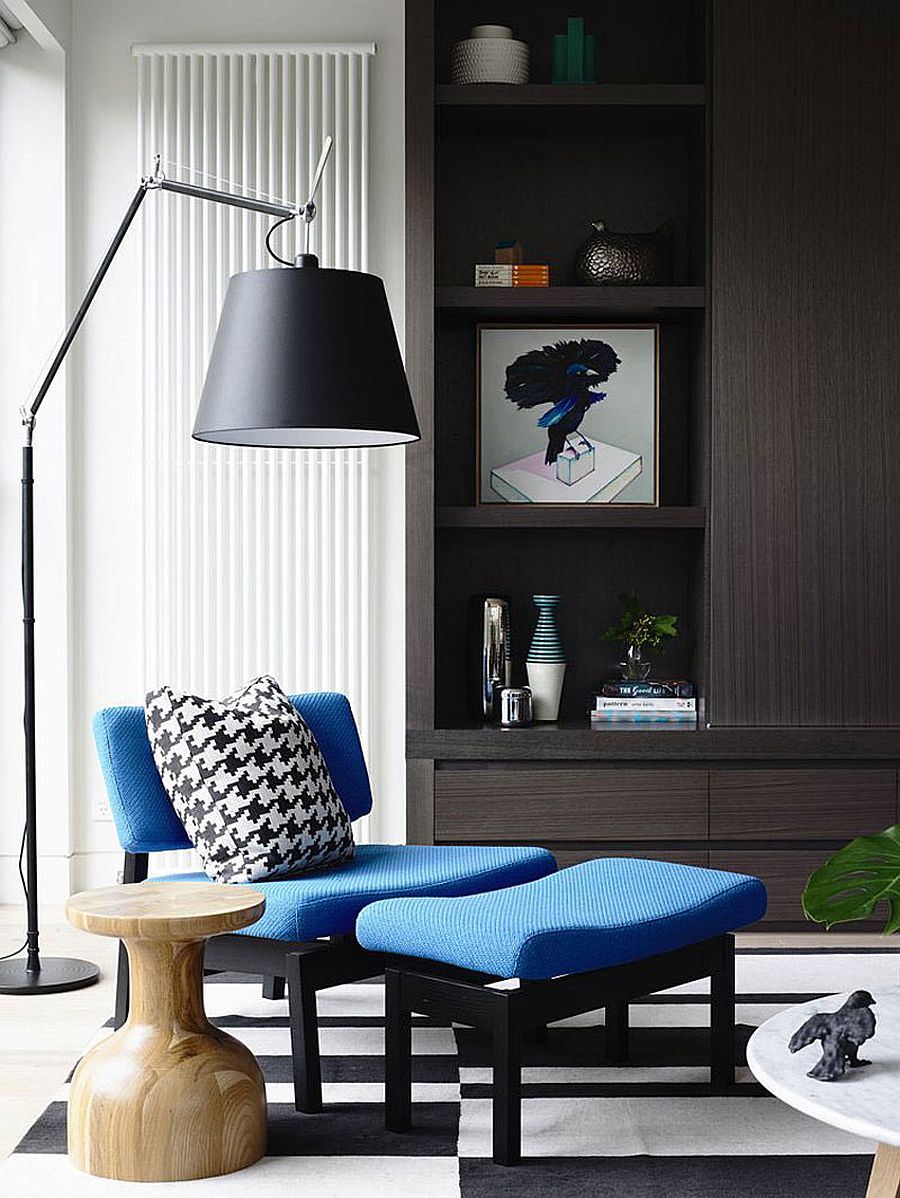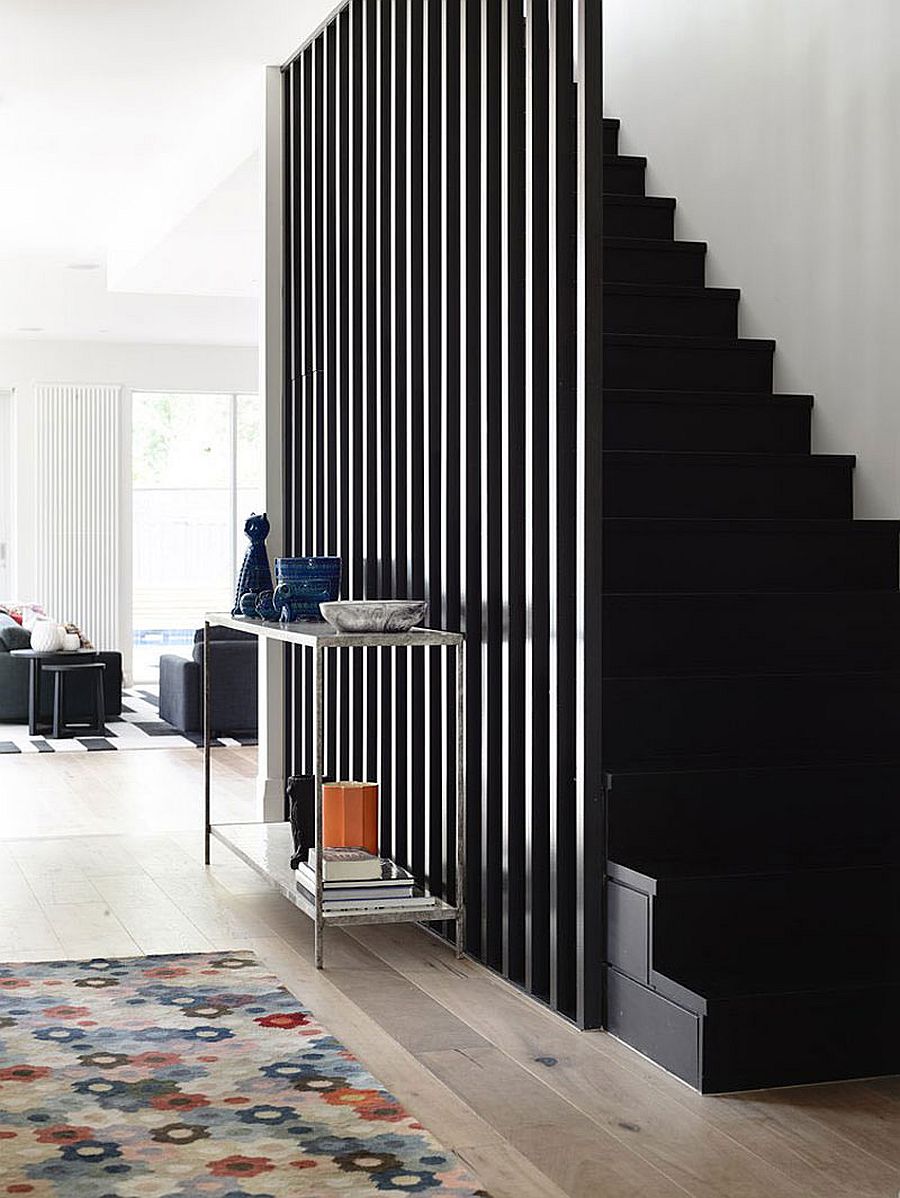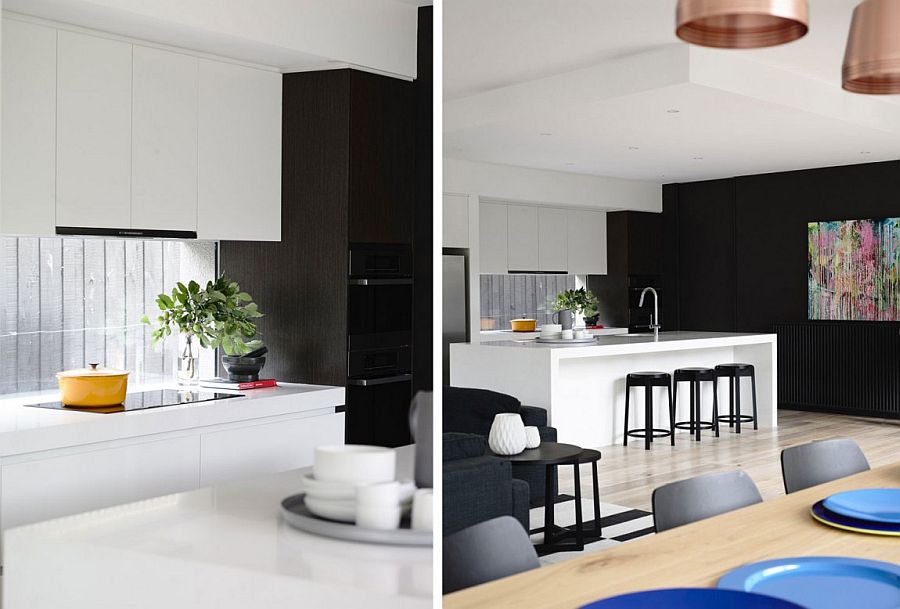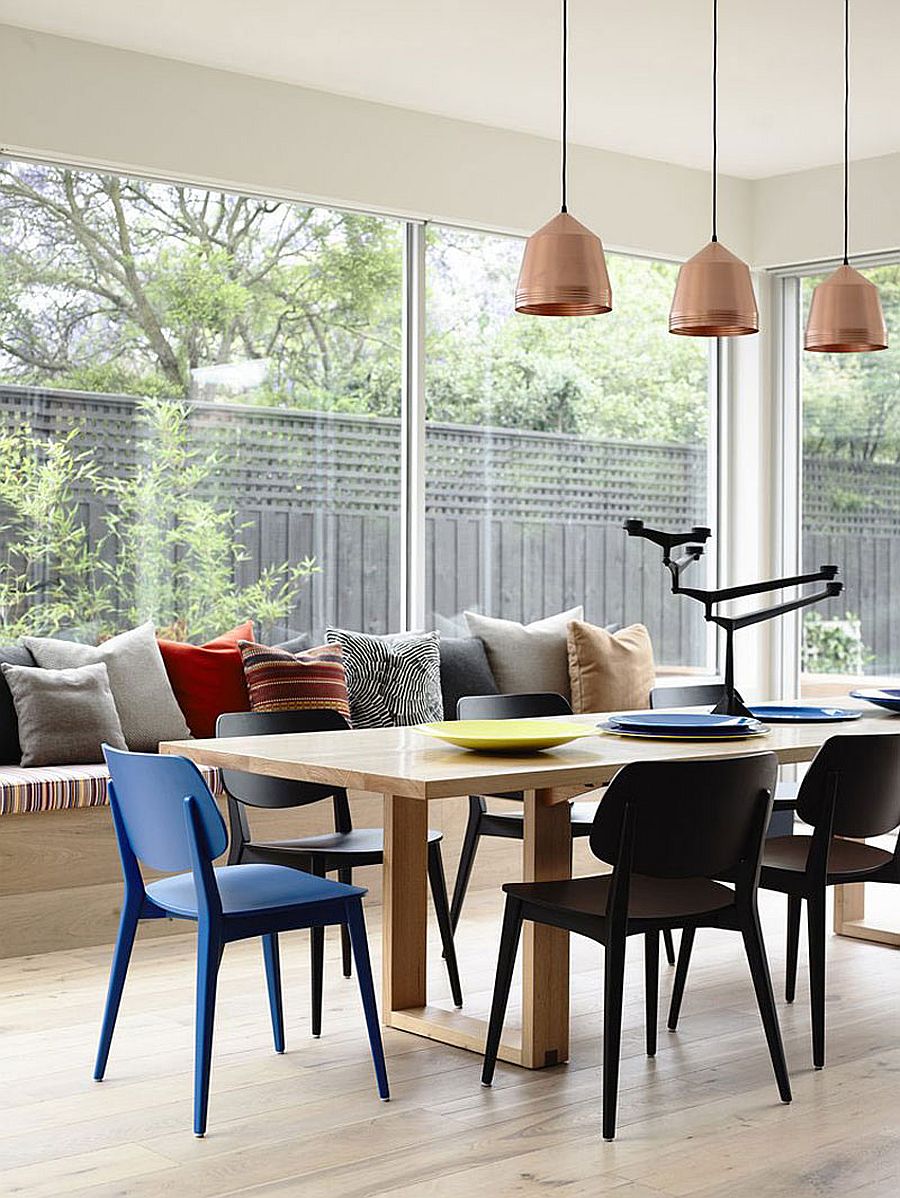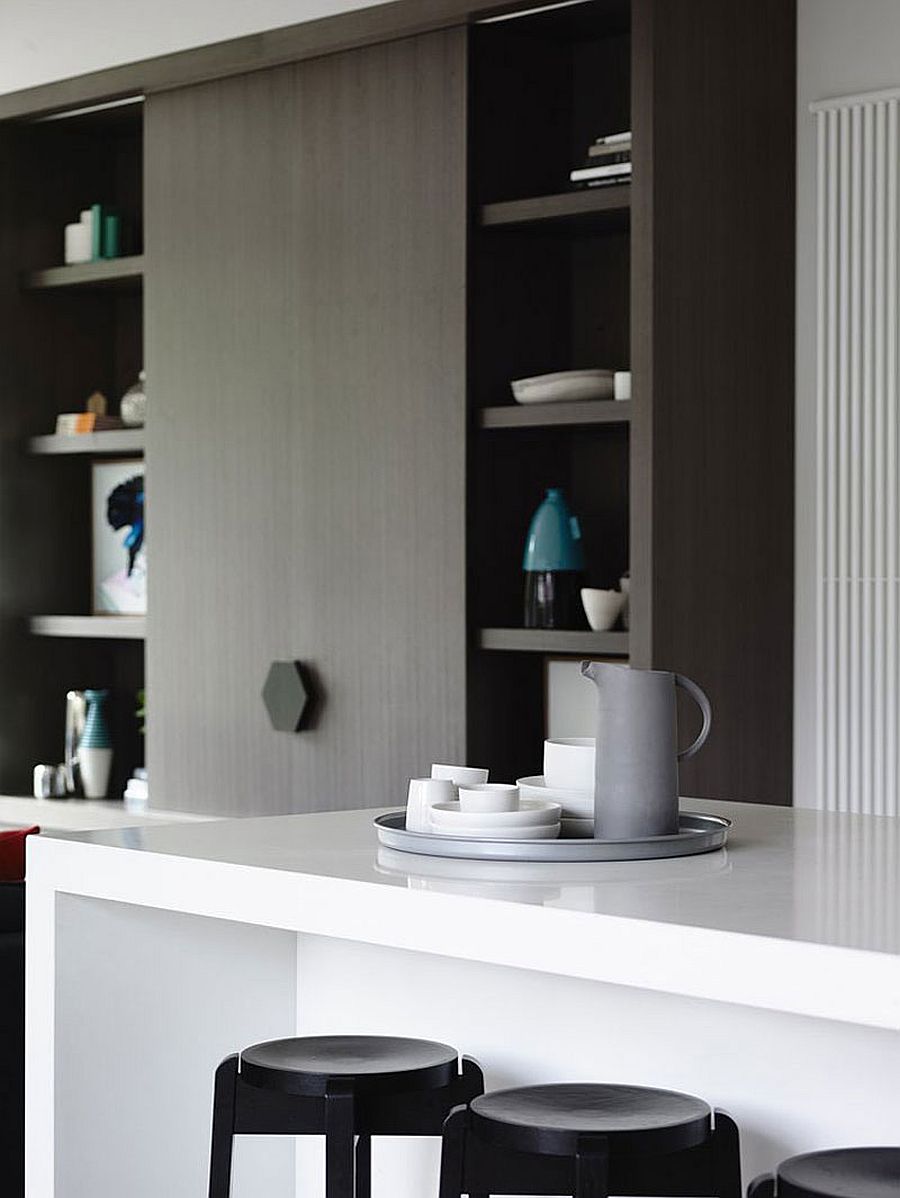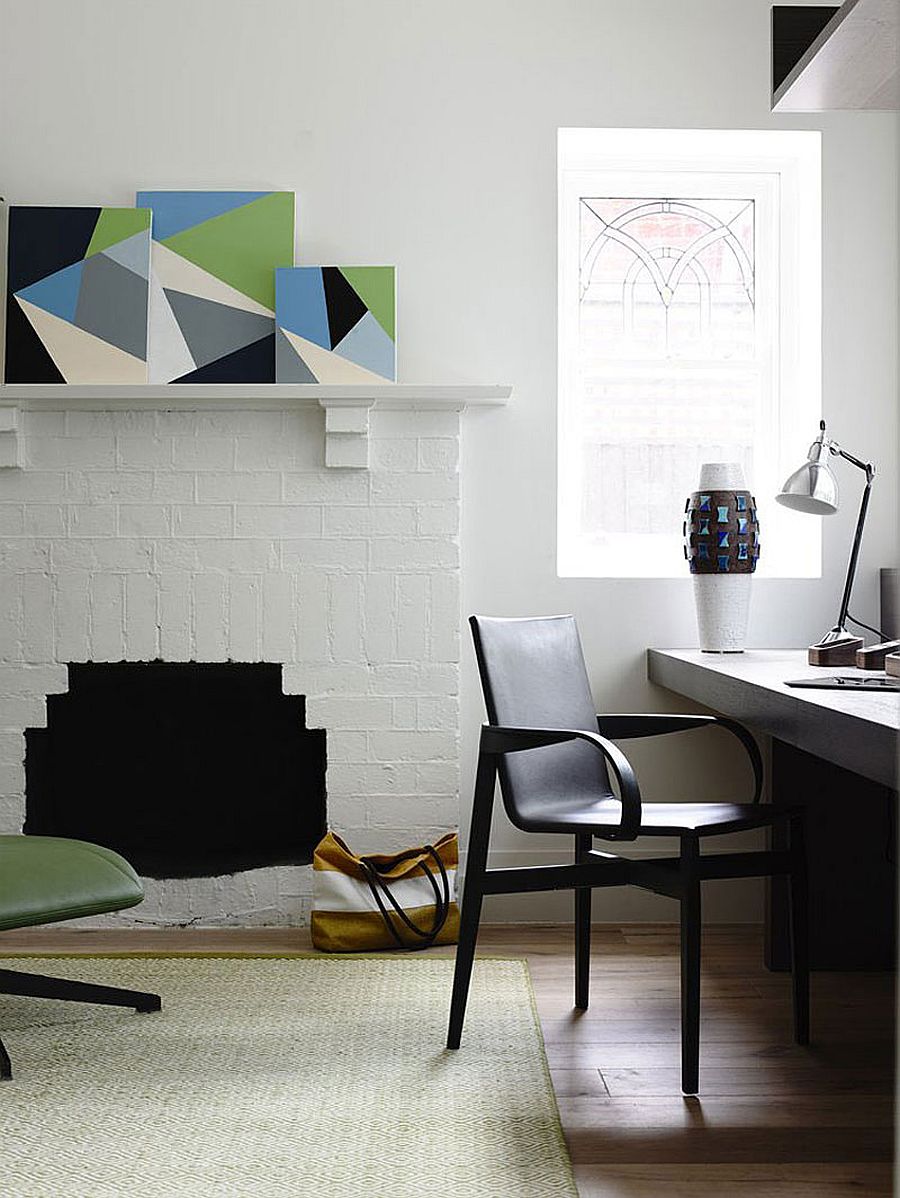 The exquisite use of black creates a perfect backdrop that allows the colorful decor and the bright pendants with a copper glint to make the best possible impact visually. A smart home office, sleek shelves, space-saving solutions and an array of brilliant floor lamps complete the polished makeover. And all this was accomplished while keeping the classic exterior of the home intact!