We have seen plenty of tiny houses before that make use of spaces that are as small as even 20 square meters. But it is not very often that you come across a full-service guest apartment that is as small as just 93 square feet! That sounds like an incredibly small space to work with, but architect Christi Azevedo tapped into the smart use of vertical space and creative, space-saving solutions to convert what was originally a 1916 laundry boiler room in a cool guest space. With a footprint of just 2.5 X 3.5 meters, this little delight in San Francisco blends functionality with elegant, timeless charm.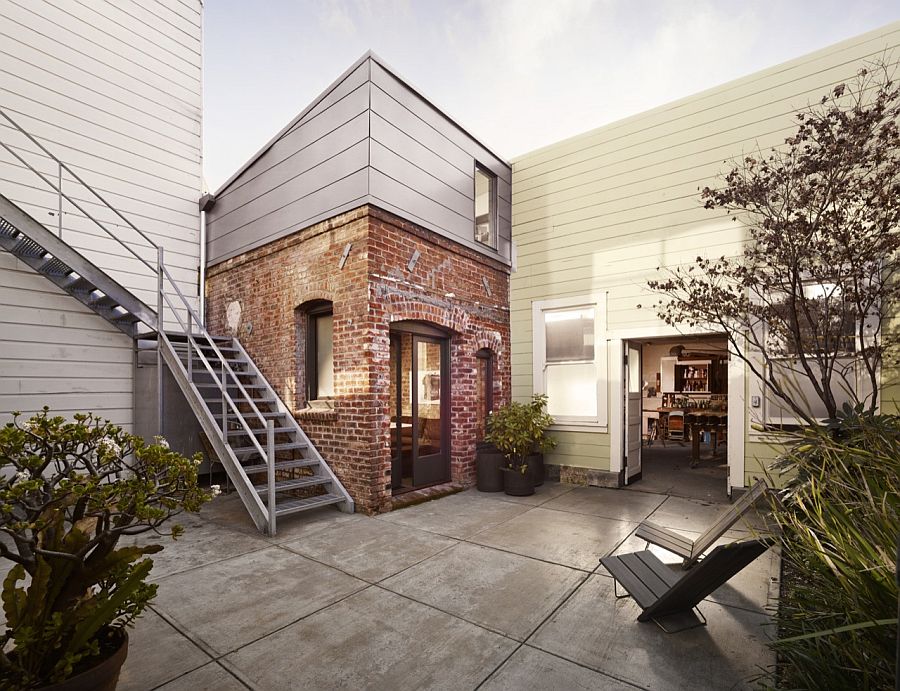 The design of the guest apartment borrows from an industrial loft template that turns the lower level into a living area and kitchen, and the loft level houses the bedroom and bathroom along with a dressing area. The design is obviously kept as simple as possible, and a couch, coffee/dining table, ergonomic kitchen and fold-out cushions make up the lower living space. A ladder-like staircase leads to the loft level with a glass landing area, a tiny bathroom and a bedroom that also comes with bookshelves and some storage space!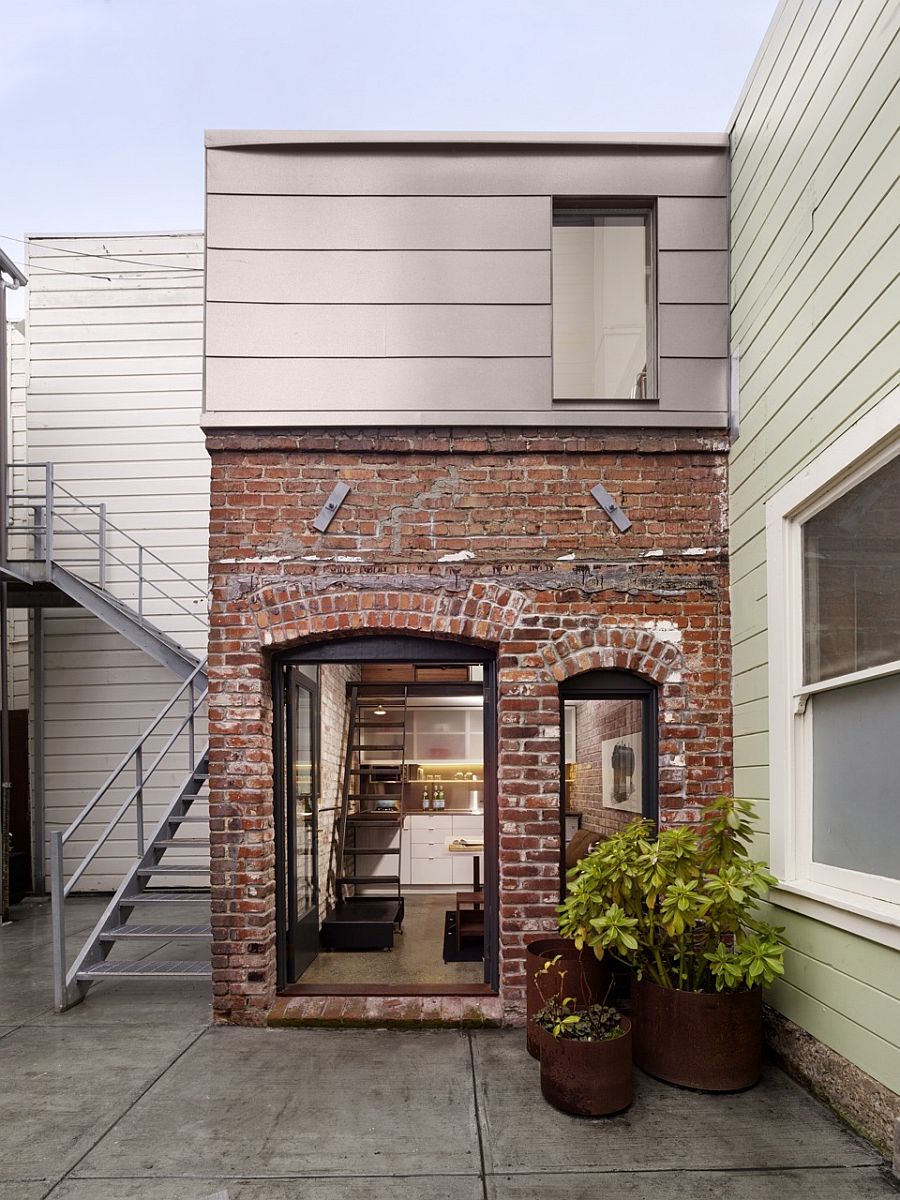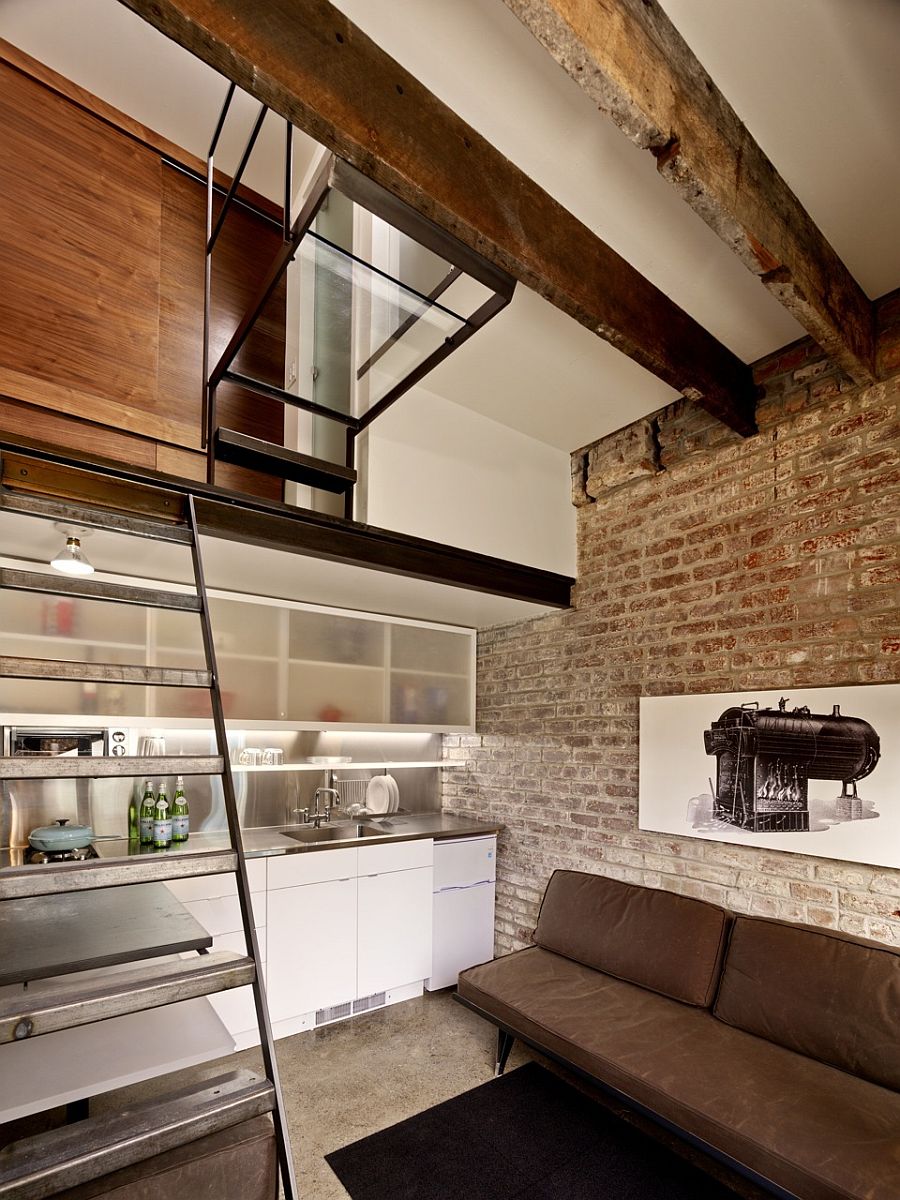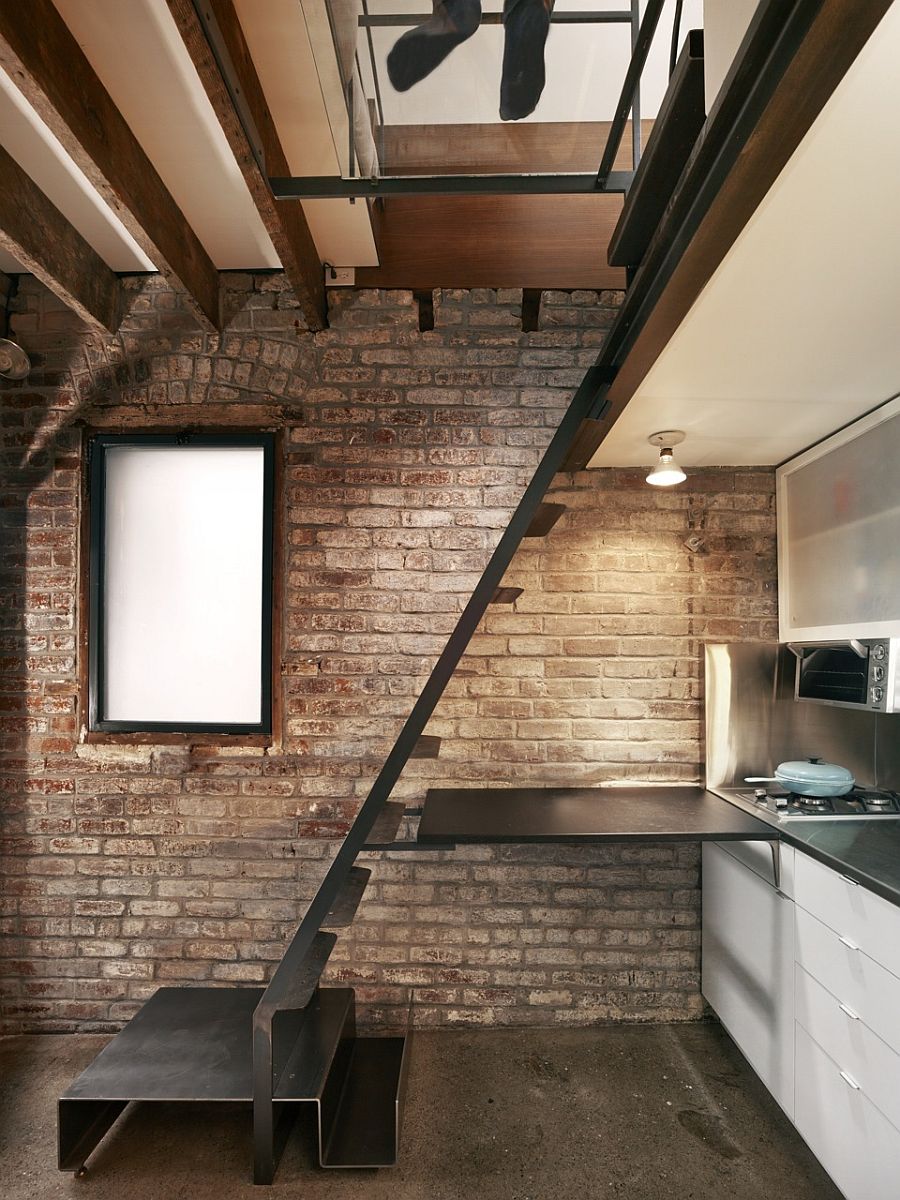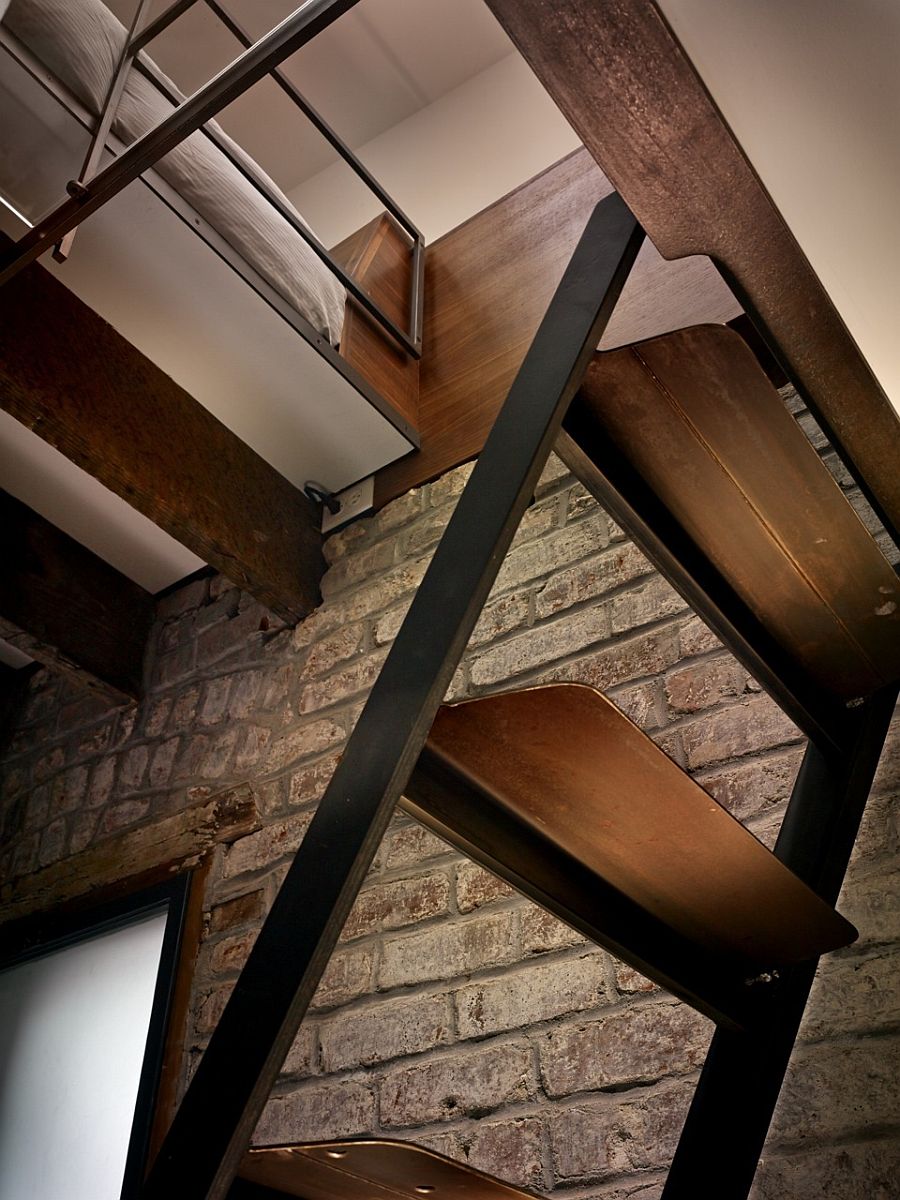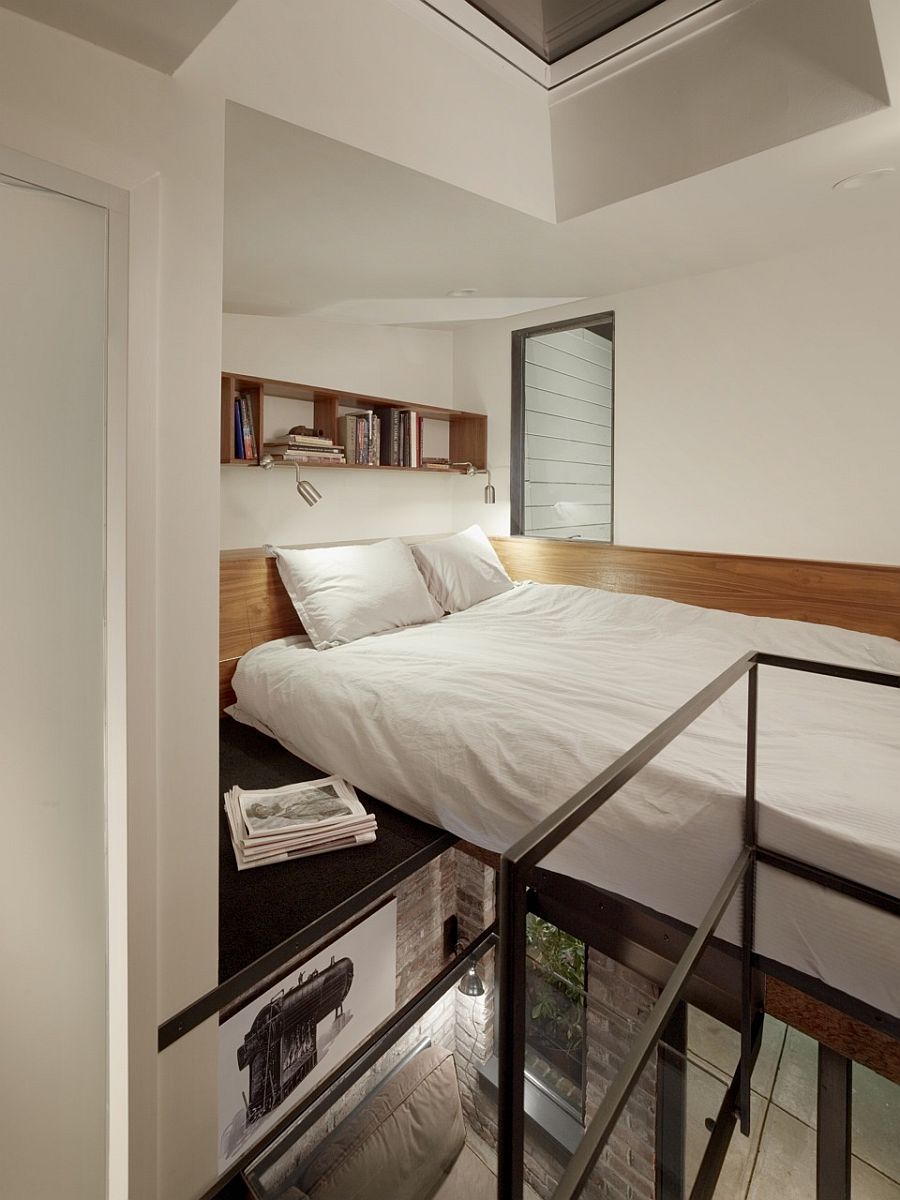 Sure, the uber-tiny guest house might not be ideal for a family with kids, but it works very well for a young couple who might be in town for just a day or two. Keeping the original red brick façade and walls on the inside intact, the architects preserve the sense of nostalgia and the rich past that comes with this remarkable home.