The small house movement, also known as the tiny house movement, celebrates minimalist living and the beauty of well-built compact spaces. Eco-friendly materials are often used, and the small scale of these residences encourages clutter-free interiors. A large number of compact homes built in recent years have been modern in style, as the simplicity of these small structures blends seamlessly with contemporary design.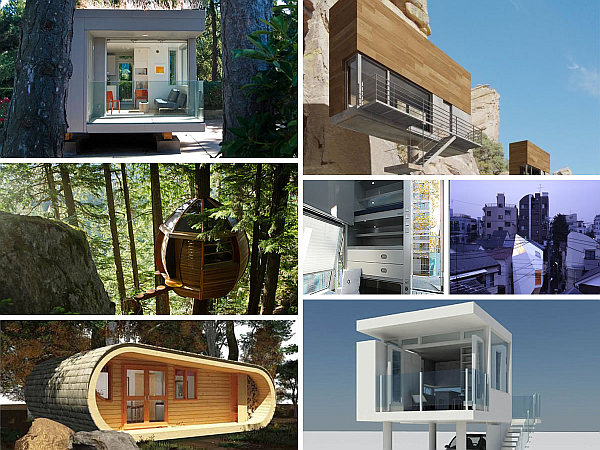 We've compiled a collection of our favorite tiny houses, complete with breathtaking photos. From a billboard-inspired home to a mineral-shaped downtown dwelling, these houses are amazingly innovative, not to mention cozy. Yet somehow impeccable design keeps them from seeming claustrophobic!
Single Hauz
If you've ever wondered what it would be like to live inside of a billboard, Single Hauz is the home of your dreams! Designed by Poland's Front Architects, this dwelling is meant for one and one alone! The single life has never been so architecturally interesting… Single Hauz is recommended for scenic spaces. After all, what could be more beautiful than overlooking a blue sea, a dense forest, tall mountains or a city skyline?
The pictures below envision Single Hauz in a variety of unforgettable settings. With large glass windows and a spacious balcony, we think this residence is well worth the stair-step climb! [images from Front Architects]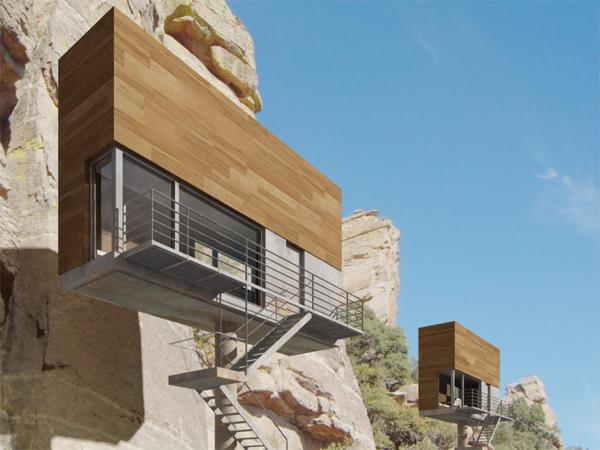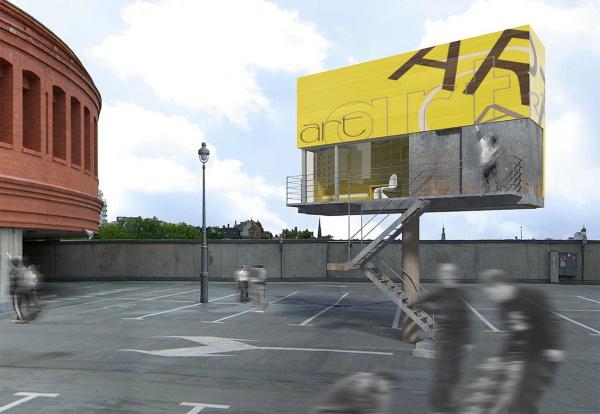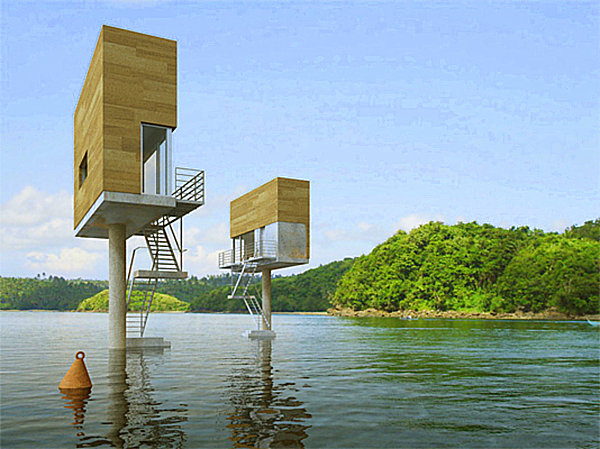 The HemLoft
This next home takes the tree house concept to an entirely different level! Uniquely orb-like in shape, The HemLoft was built by Joel Allen after an attempt to retire at age 26 proved unsuccessful. Yes, behind this interesting dwelling is an equally interesting story! Not to mention, the abode is named for the hemlock tree around which it is built. Check out the details at The HemLoft.
In the meantime, enjoy these images, which show the truly stunning views from this Whistler, Canada home, as well as the practical yet stylish side of small-space living. Let your childhood tree house fantasies live on… [images from The HemLoft]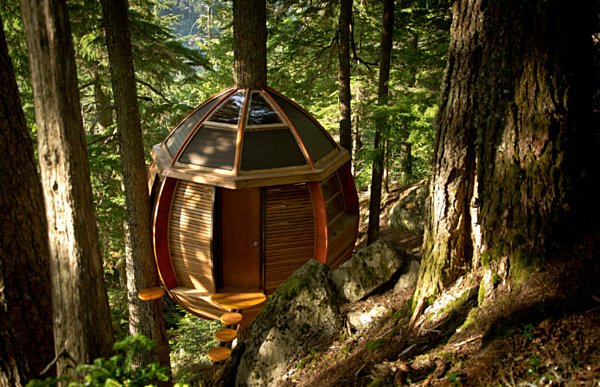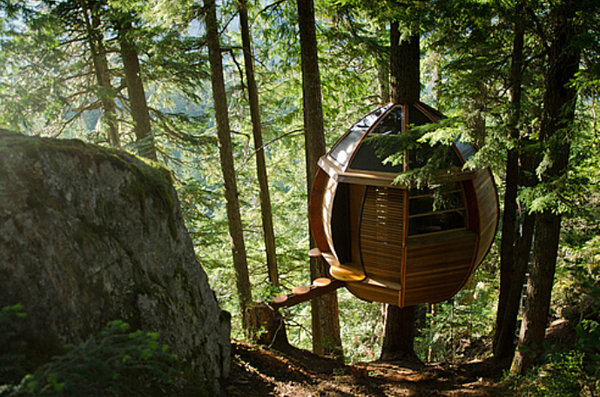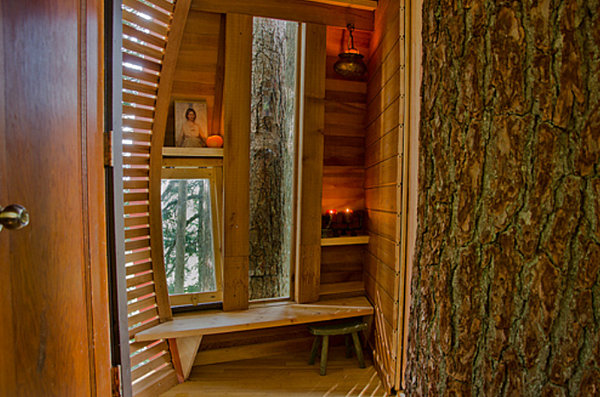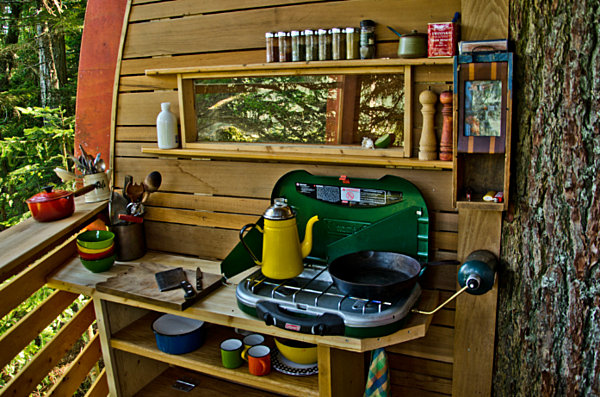 The L41home
Designed by Michael Katz and Janet Korne, the L41home is a sustainable, energy-efficient house that truly puts the style in compact living. In fact, these designers are committed to providing modern architecture at an affordable price. The best part: L41 homes can stand alone as single units, or they can be configured as multi-bedroom houses or high-rise structures!
In fact, these contemporary dwellings can serve as ideal housing options for first-time buyers, students, military personnel and many others. You have to give snaps to designers who prioritize making cutting edge housing available to all. As the L41 website states, "Small is beautiful." [images from L41].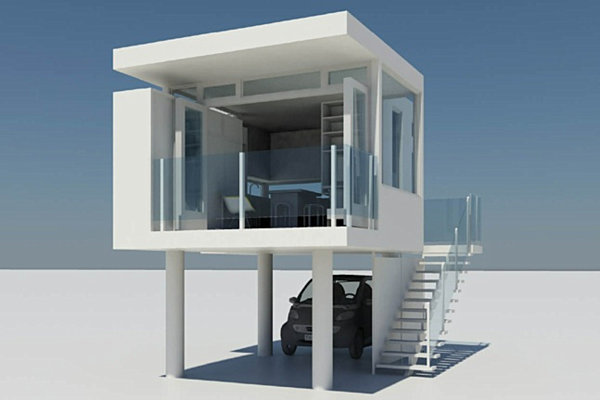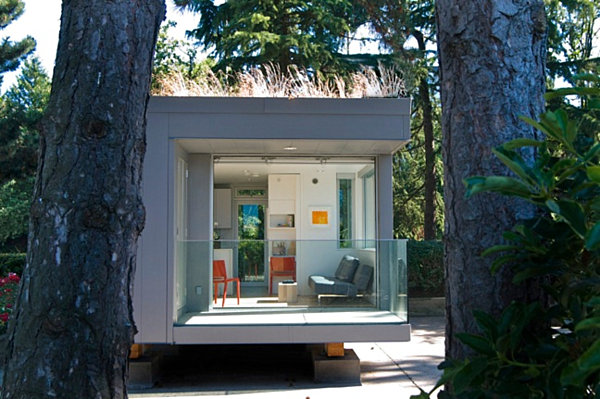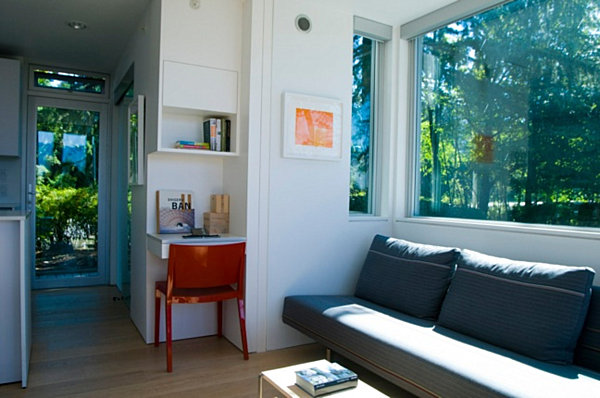 The eco-PERCH
Our next featured compact living space is different in the fact that it is advertised as a four-bed retreat for guests rather than a residence. At the same time, it can serve the function of your choice, including filling your home office needs. Designed by Blue Forest, a company known for their luxury tree houses, eco-PERCH can be installed on site in around five days! An organic shape helps the dwelling to merge well with a variety of natural surroundings.
The eco-PERCH is stunning on the ground, or it can be raised so it rests in the treetops, as shown below. Features like internal softwood floors, low voltage LED lighting, double-glazed windows and a flat-screen TV give this lodge modern flair. Plus, you've gotta love that outdoor deck! [images from BlueForest]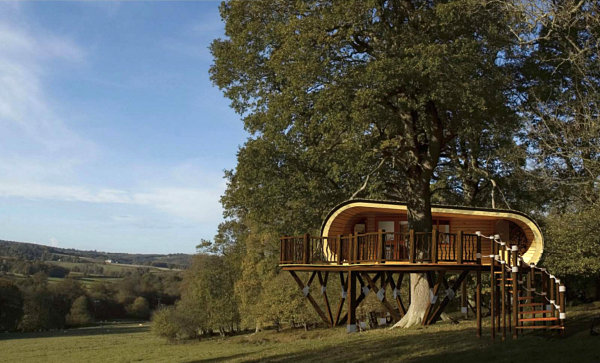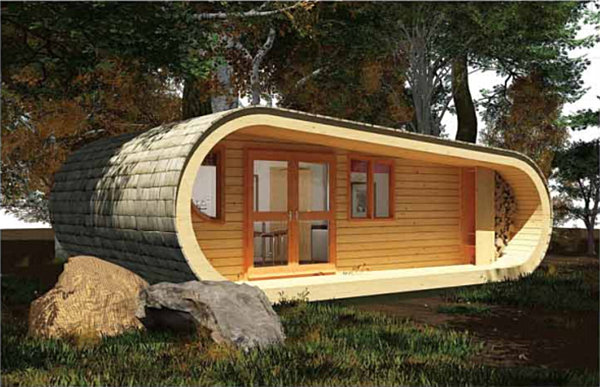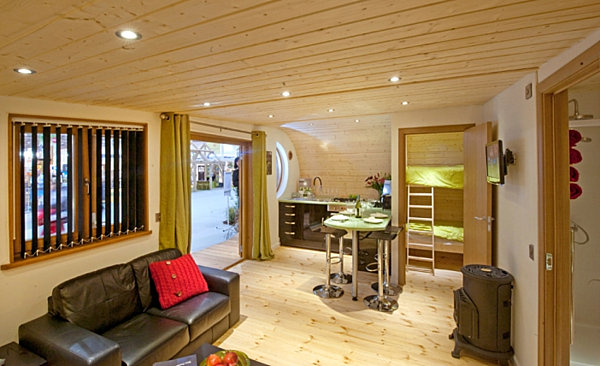 Reflection of Mineral
Like a gemstone in the middle of the city, Reflection of Mineral is an angular abode that measures 480 square feet. Located near the center of Tokyo, this home proves that a little bit of geometry goes a long way! With the definition of a carefully cut crystal, Reflection of Mineral is a neighborhood standout, yet it enhances its surroundings rather than fighting them. In fact, the house is designed to be dynamic, with reflective surfaces and natural light playing off the dwelling's many angles to create a compelling living space.
Check out the images below to see why Reflection of Mineral is equal parts residence and work of art. Be on the lookout…the interior is full of architectural surprises! [images by Makoto Yoshida, from Atelier Tekuto]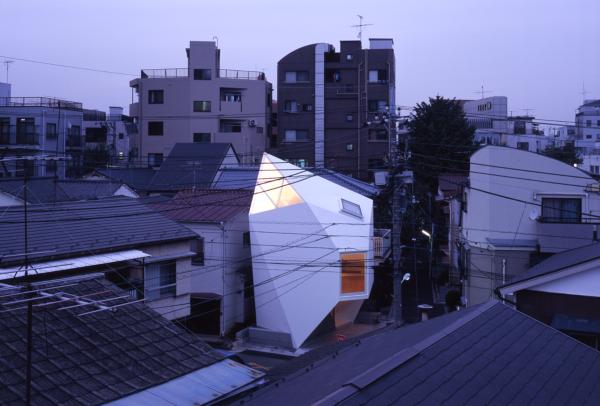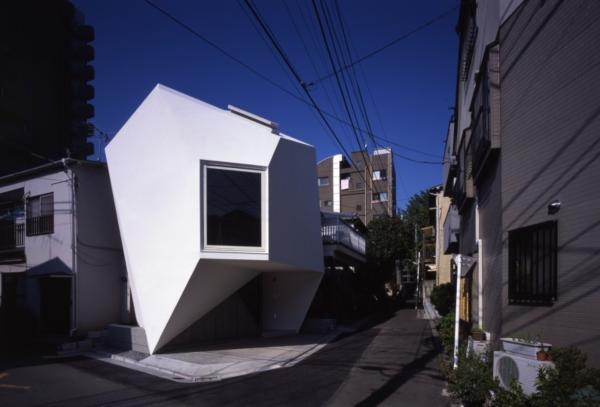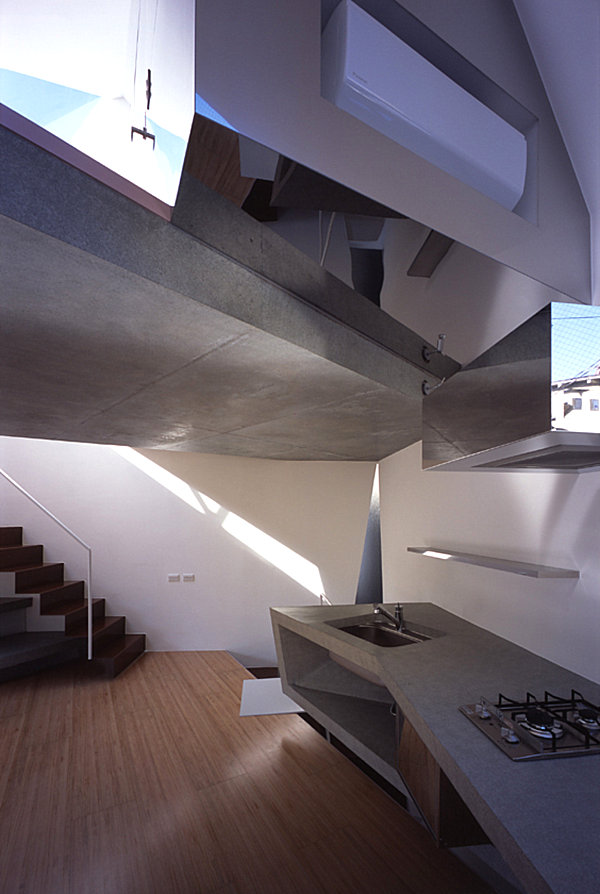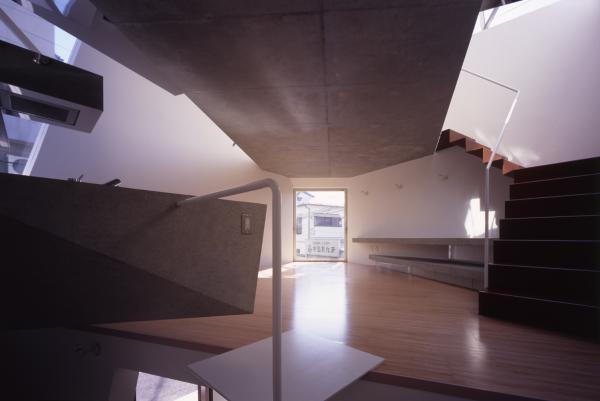 The Micro Compact Home
We end with the micro compact home (m-ch), an airy dwelling for one or two inhabitants. Inspired by aviation and automotive design, this residence is cube-like in its shape and undeniably modern in its style. Designed in response to a demand for short stay living (think students, weekend travelers and business people), m-ch brings the "less is more" philosophy to life!
Researchers and designers based in London and at the Technical University in Munich are responsible for the design of m-ch, which mirrors the scale of a Japanese tea house. Functional and sleek, the micro compact home makes efficient living a reality. [images from micro compact home]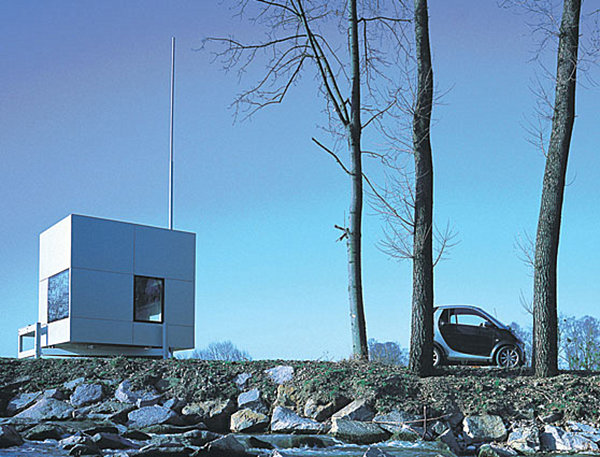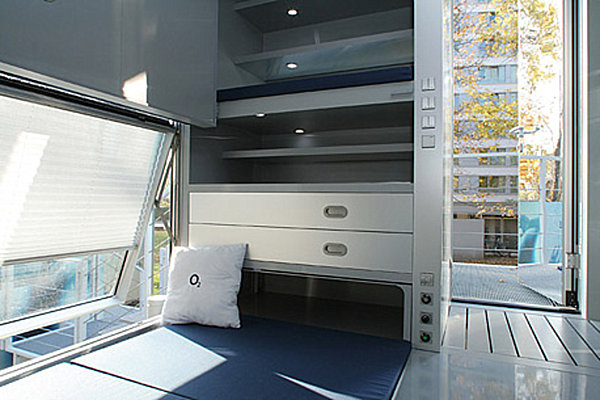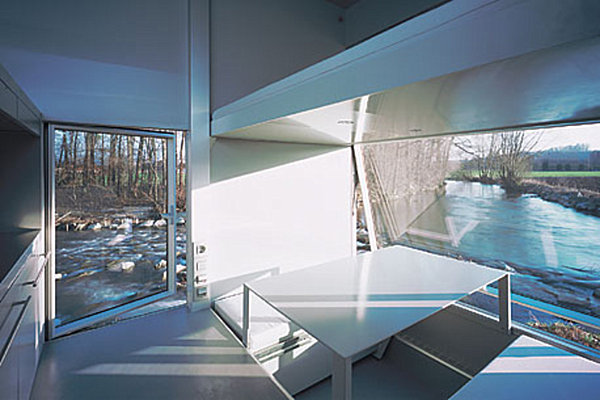 While these compact homes reflect the best in modern architecture and design, they also show the undeniable appeal of small-space living. Who doesn't love a challenge? And what could be more challenging than stripping life down to the barest of essentials, especially in an age of excess?
While some will purchase tiny homes to make their compact living dreams come true, others will build their own! That's right–these dwellings are little nuggets of inspiration, proving that anything is possible. Furthermore, these amazing homes make it clear that minimalist, eco-friendly living can be chic and affordable. Now that's some good news!