Combining the timeless with the trendy contemporary style with a world of contrasting textures, Cottage de Bordeaux in Montreal is truly a one-of-a-kind modern residence. But having previously come across some lovely Canadian homes by Boom Town, it is barely surprising to see such an array of almost 'rustic' materials being used so elegantly to shape the unique interiors of this home. Even though the color palette used to create the backdrop in each room is largely neutral, bright pops of color jump out to add a fun element of surprise. The result is a living space that steals the show with its individuality and inimitable personality!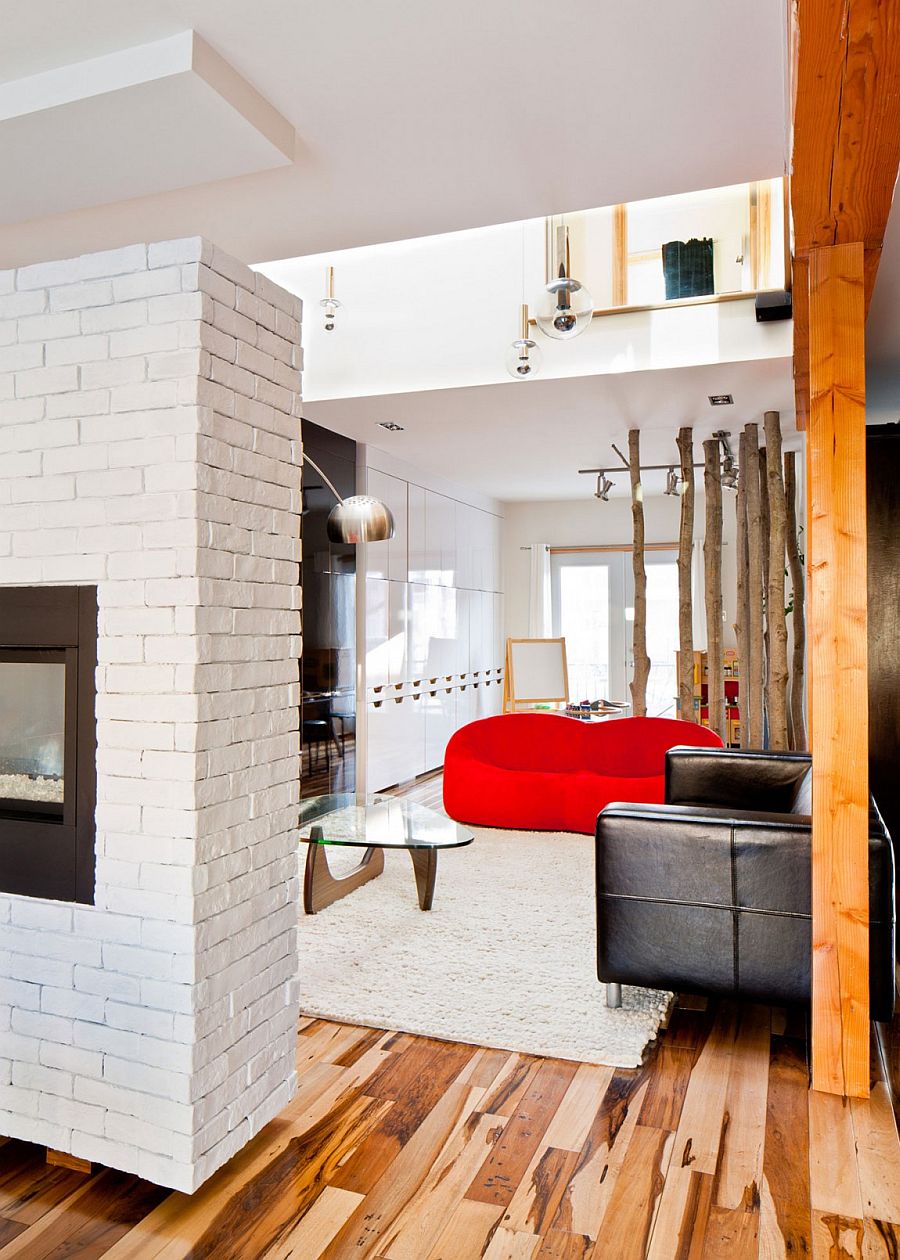 The living area on the lower level of the house comprises the sitting area, dining space, work area and a contemporary kitchen, and each area flows into the next. A nifty partition made out of tree trunks adds as a visual separation next to the small workspace that can also easily double as a breakfast nook when needed. Sleek wall shelves in black and white, a cozy couch in black, the iconic Isamu Noguchi coffee table and the playful Pumpkin chair and sofa by Pierre Paulin in bright red make up the living space. A snazzy dining room with acrylic chairs sits next to the kitchen, and warm wooden surfaces add further elegance to each area.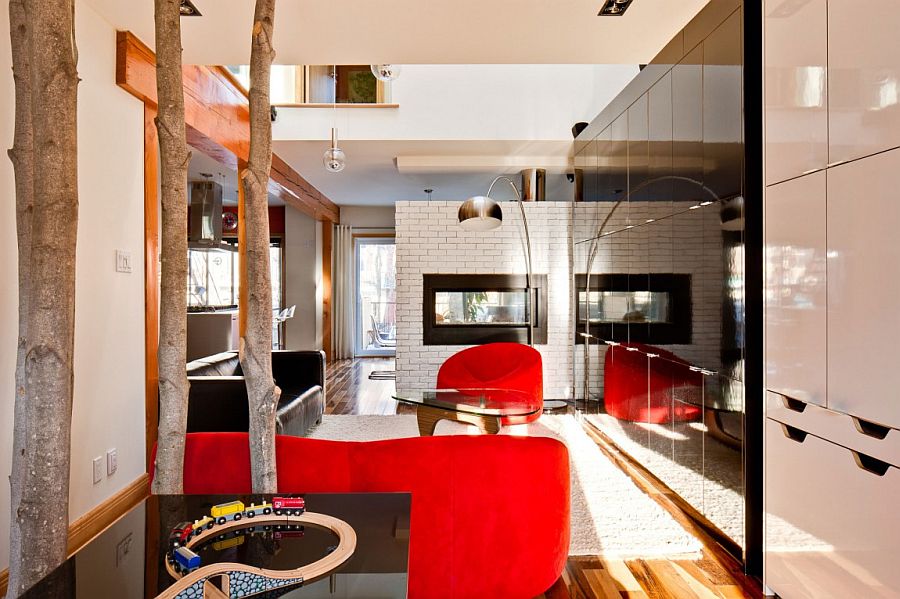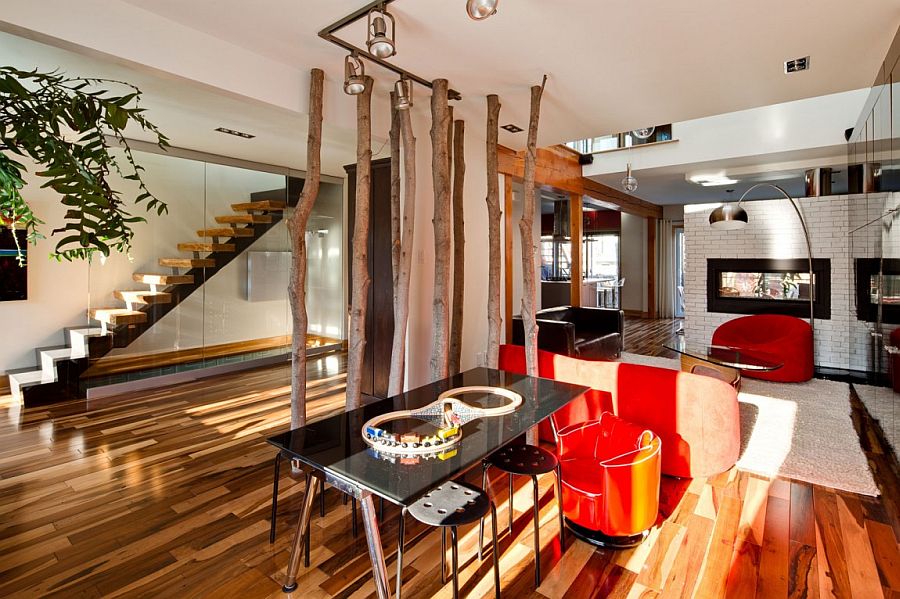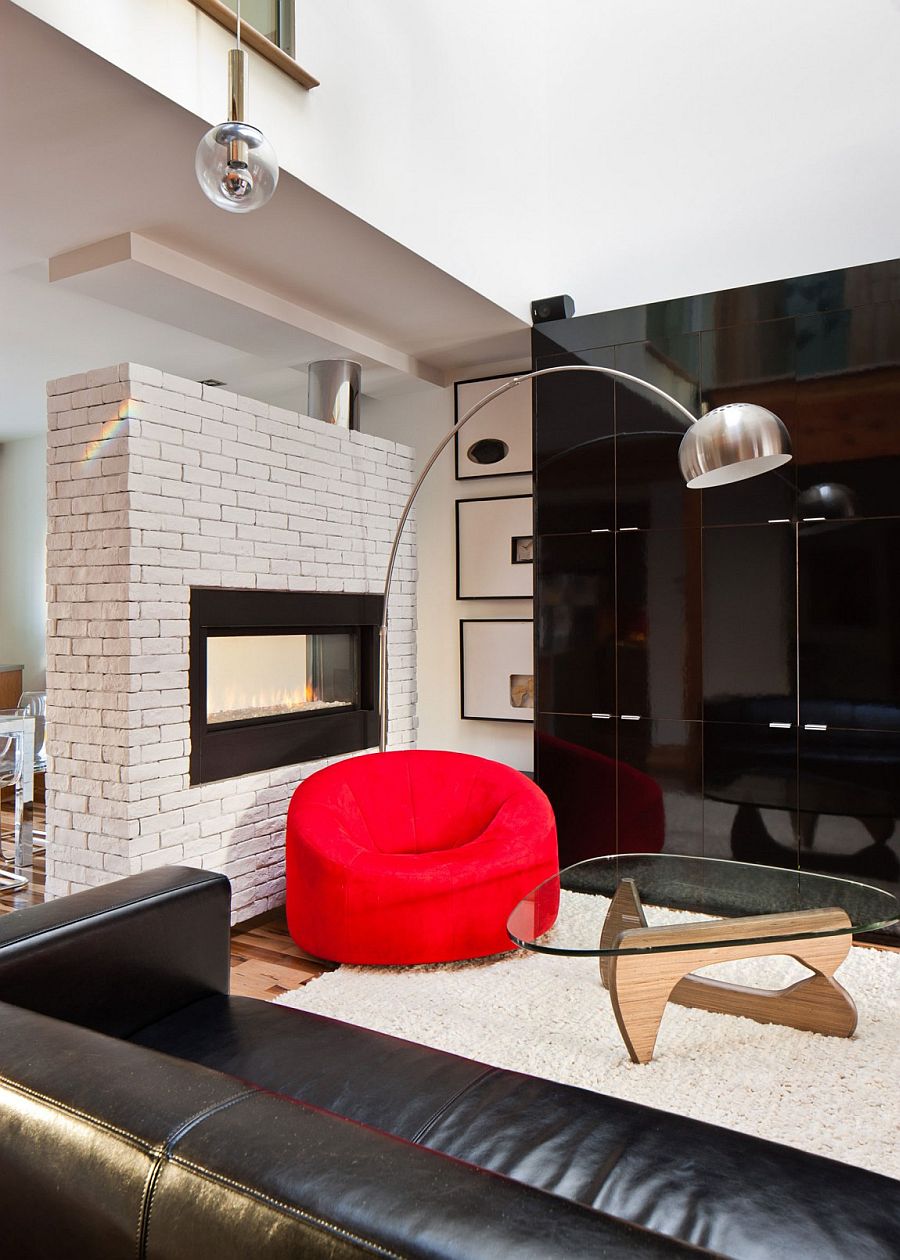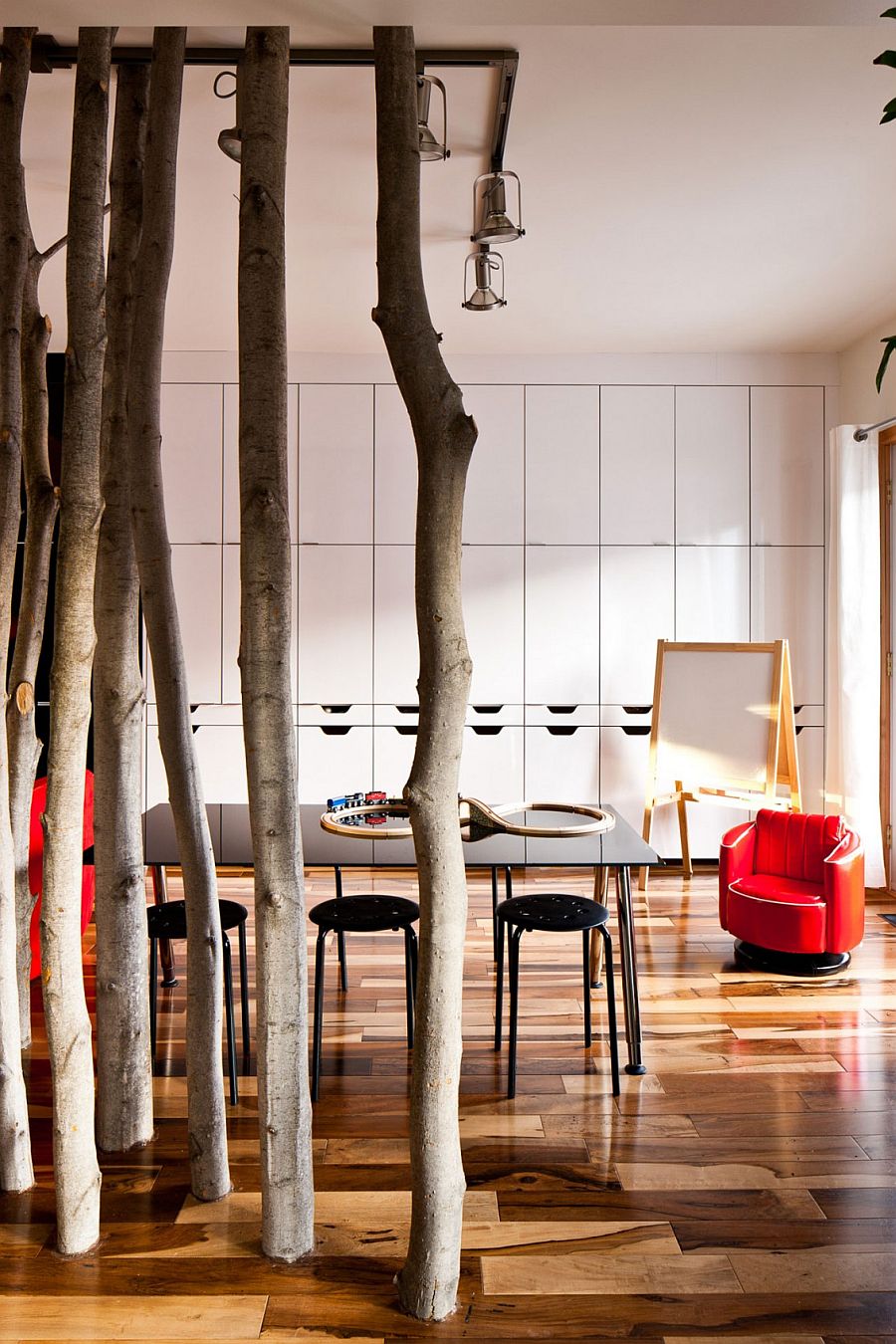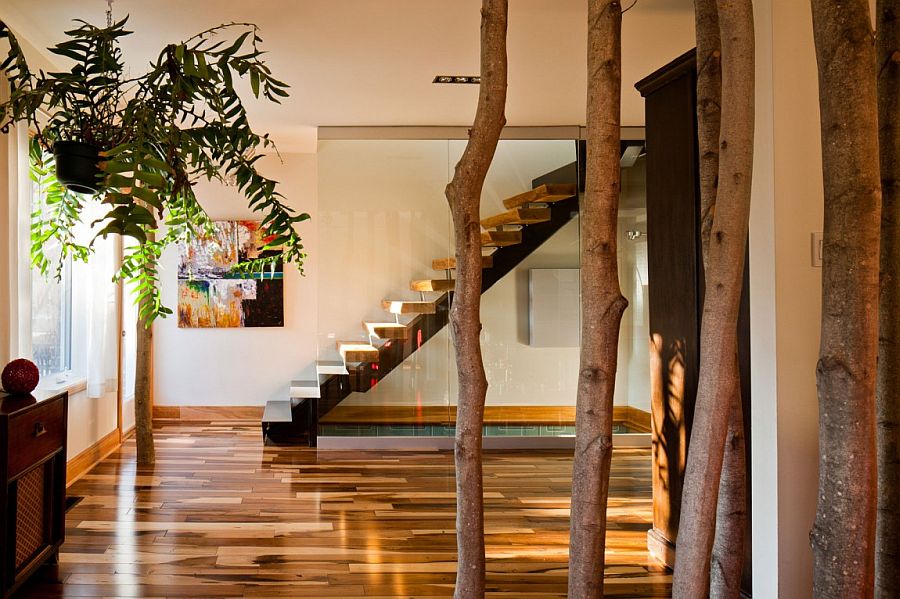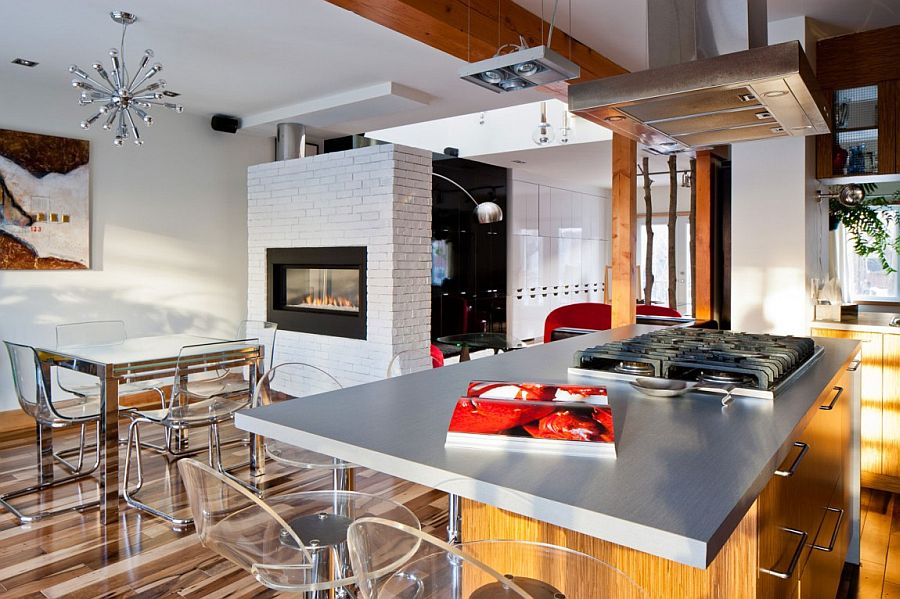 A white brick wall with a two-sided fireplace stands as a curious focal point in the contemporary setting, while a sleek staircase with floating wooden steps leads to the top level with private quarters. A fabulous use of accent colors, curated decor additions, interesting finishes and ample natural ventilation combine to transform this residence into an exceptional showstopper.