After having made it through the chilly bite of another cold winter, many of us are just starting to put away the cozy winter wardrobe for more effervescent spring hues. Spring not only brings new life and warmth, but also kick-starts that wonderful time of the year where you can once again enjoy the outdoors and relax on the pool deck in style. And as you head into the summer months, the pool deck often morphs into a happening social zone where the family comes together for some fun times. Today we focus on a strong, versatile material that is quickly becoming the preferred choice for such hip pool decks across the world – Concrete!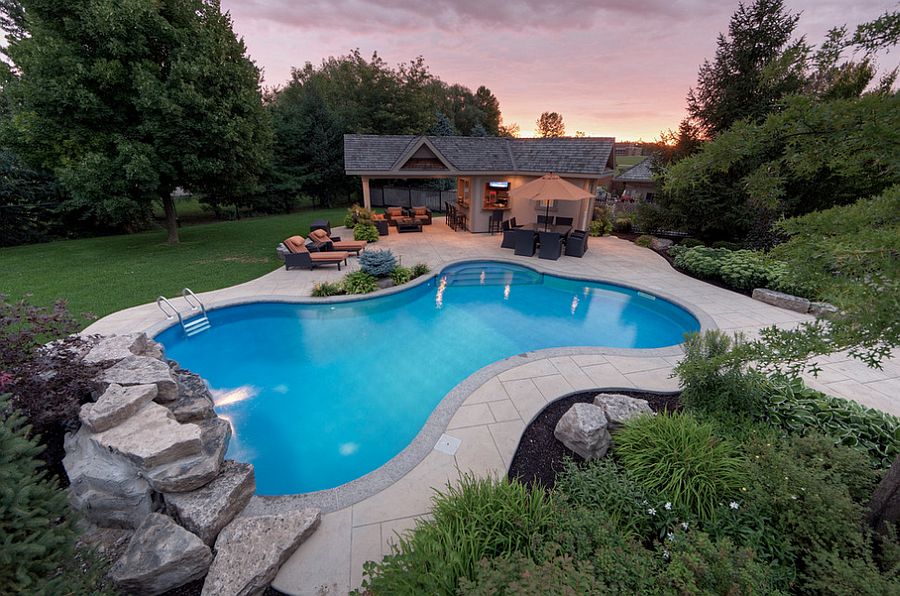 A decade ago, the idea of a concrete pool deck might have seemed both unappealing and ludicrous. But with changing times, innovative new techniques and architects who are willing to push the envelope, the concrete pool deck has gained prominence. So much so, that it is one of the hottest outdoor design trends in spring/summer 2015. So delve in to find out more about these stoic wonders as you flip through 23 trendy inspirations.
Versatile Stamped Concrete
For a long time, concrete was perceived as a cold and boring material that needs to be covered up with stone or paint to hide its sterile presence. But a stunning revival of industrial style along with homeowners' desire to embrace minimal and unfussy designs has seen it take center-stage in many contemporary homes. Extending this look outdoors is the concrete pool deck, and making this possible is the adaptable, elegant and resourceful stamped concrete. Patterned or imprinted concrete pool decks move away from dull gray and offer color and variety as they mimic stone, brick or other finishes with ease.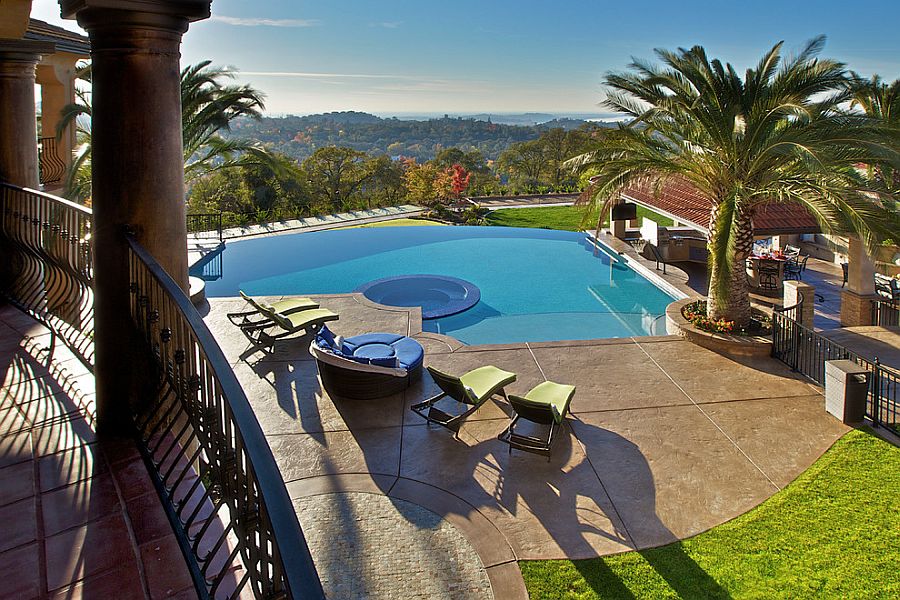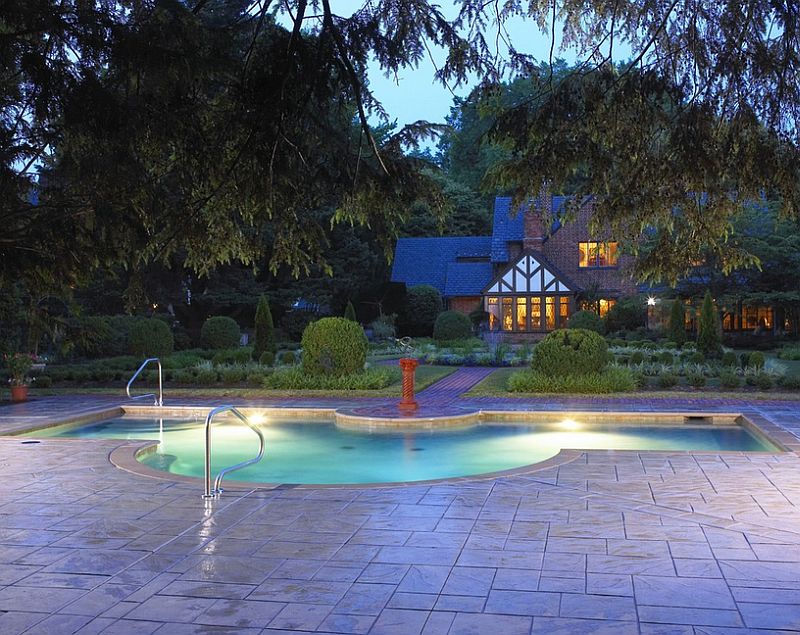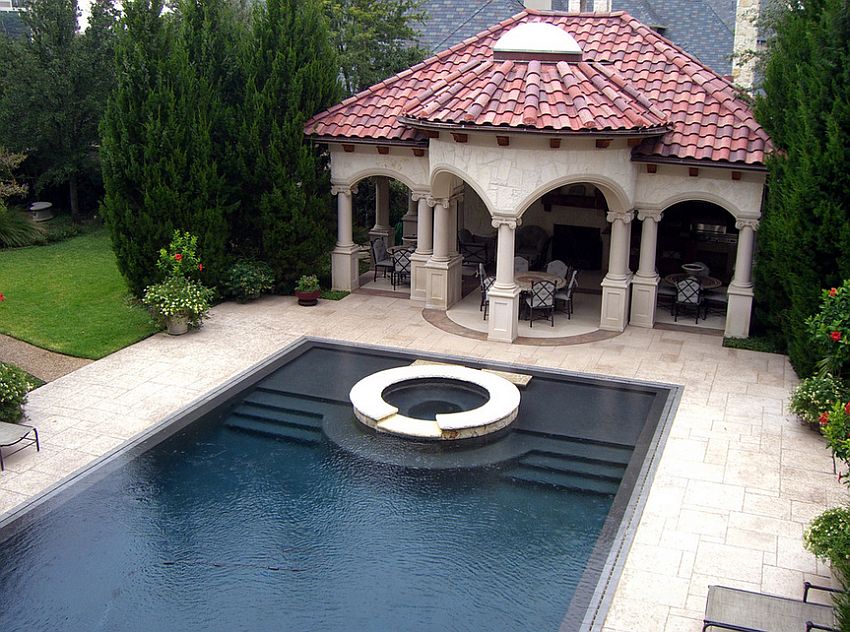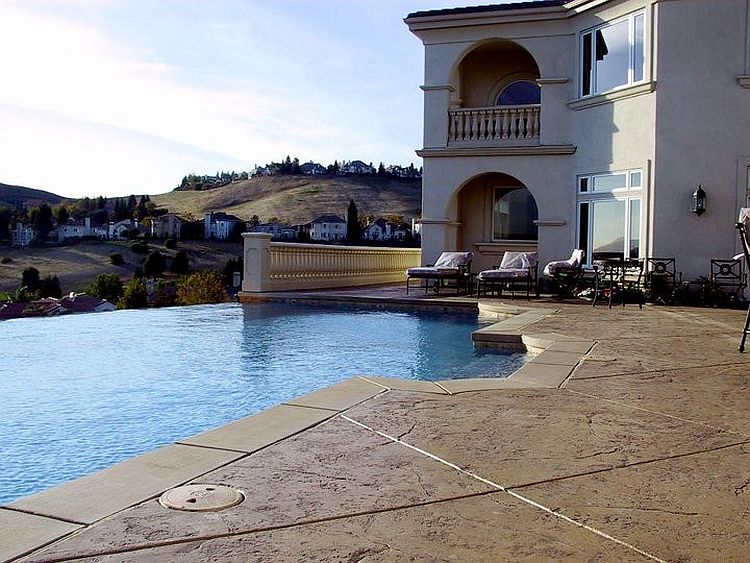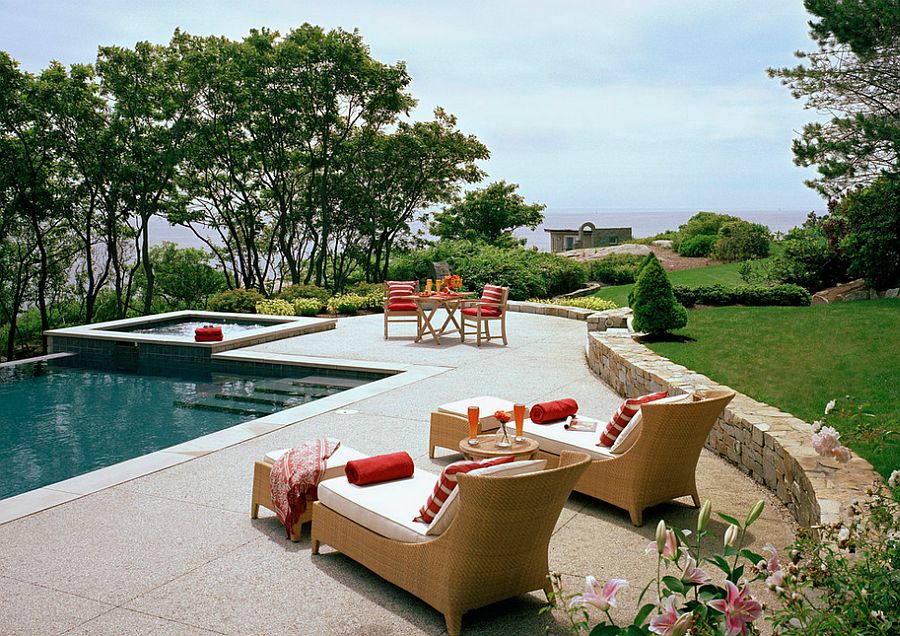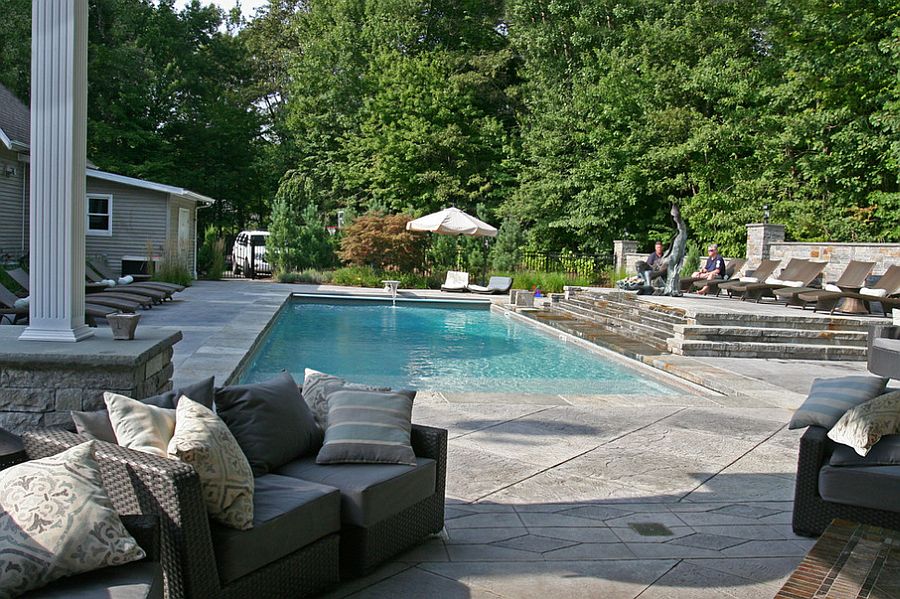 Add Some Color and Texture
Using stained, stenciled or stamped concrete instead of just the plain, poured version is a perfect option for those homeowners who want a beautiful yet cost-effective pool deck. Concrete decks typically cost a lot less than those that involve expensive stone finishes. Yet they can offer you the same aesthetics, thanks to chemical stains and dry-shake hardeners. Taking this to a completely different level are exposed aggregate pool decks that deliver a chic, pebble-like finish using concrete; a perfect solution for those who wish to imitate the appeal of a sandy beach!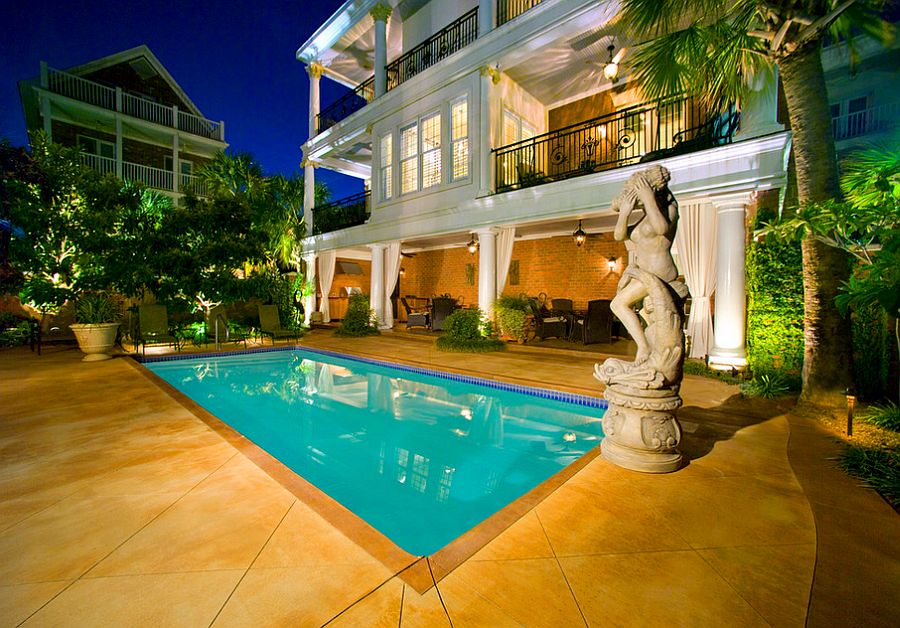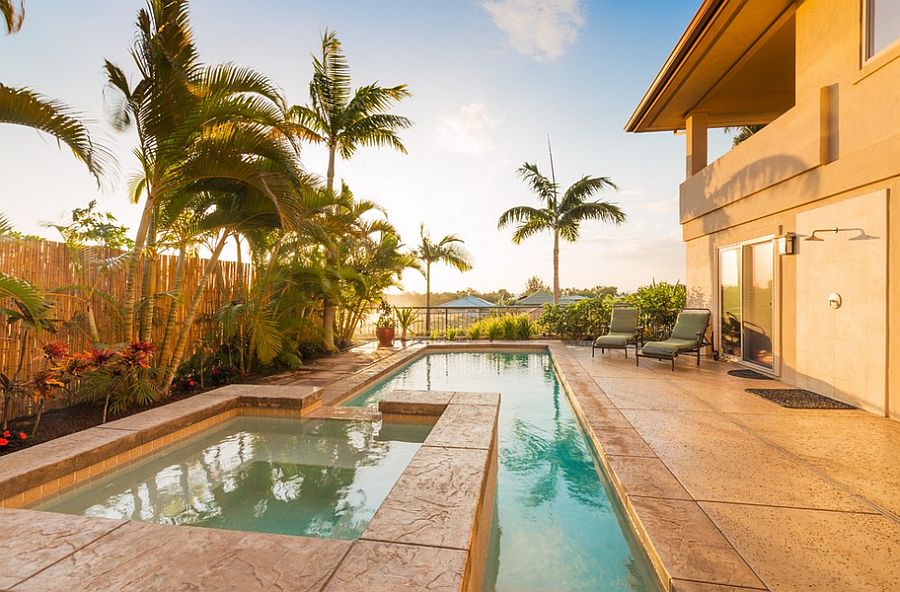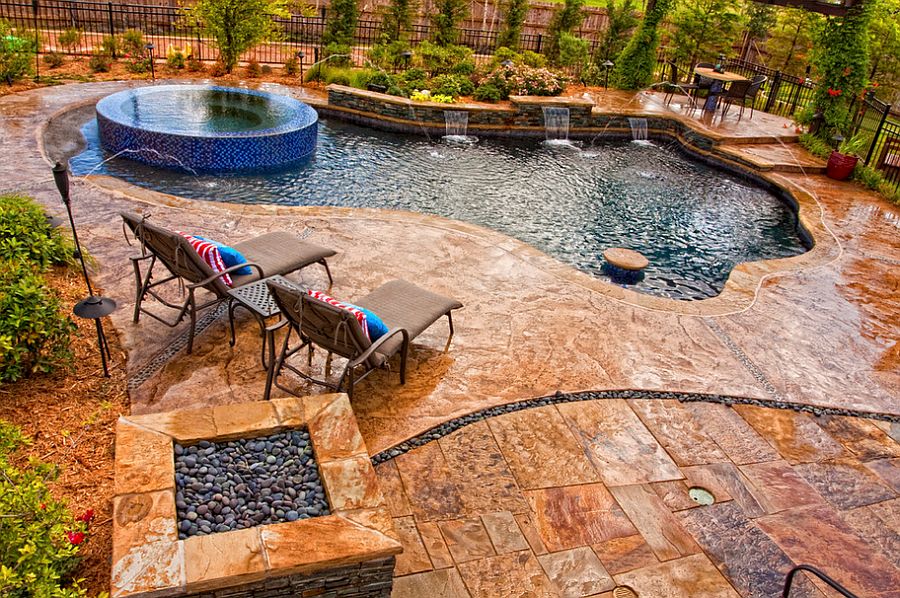 Texture to the concrete deck is often given using sand finishing or an acid etching process, and both of them ensure that the pool deck is slip-resistant and completely safe for kids, even during the wet season. Acid etching also helps in creating a pool deck with the visual appeal of limestone or sandstone at a fraction of the cost.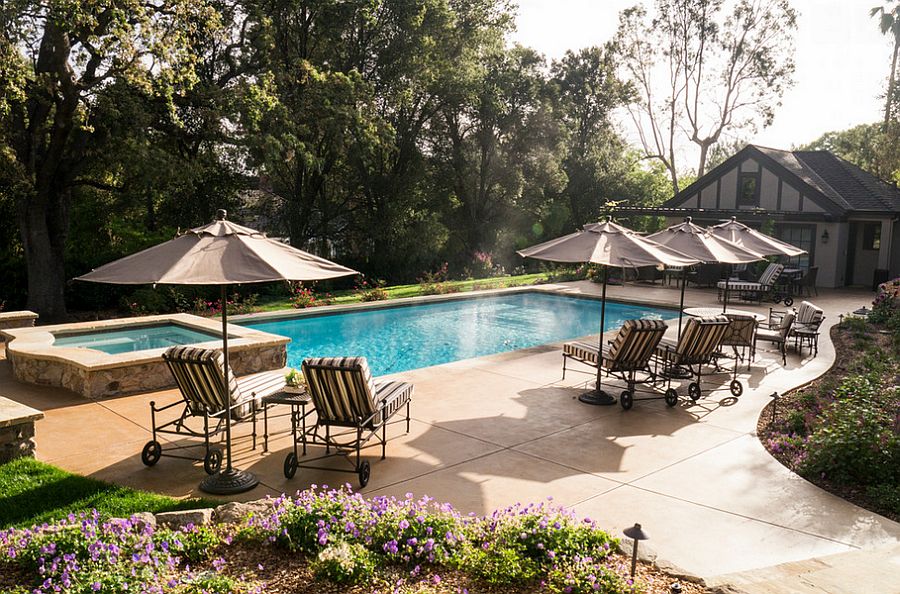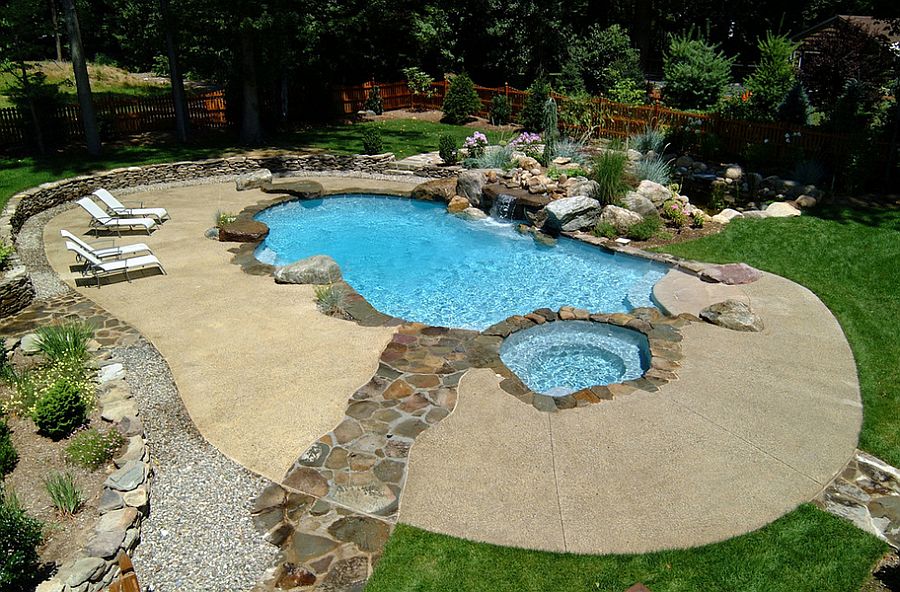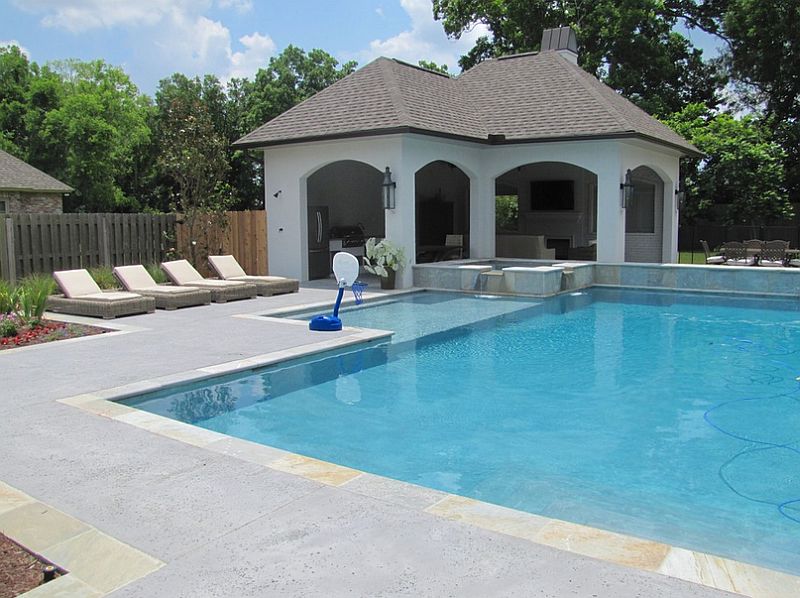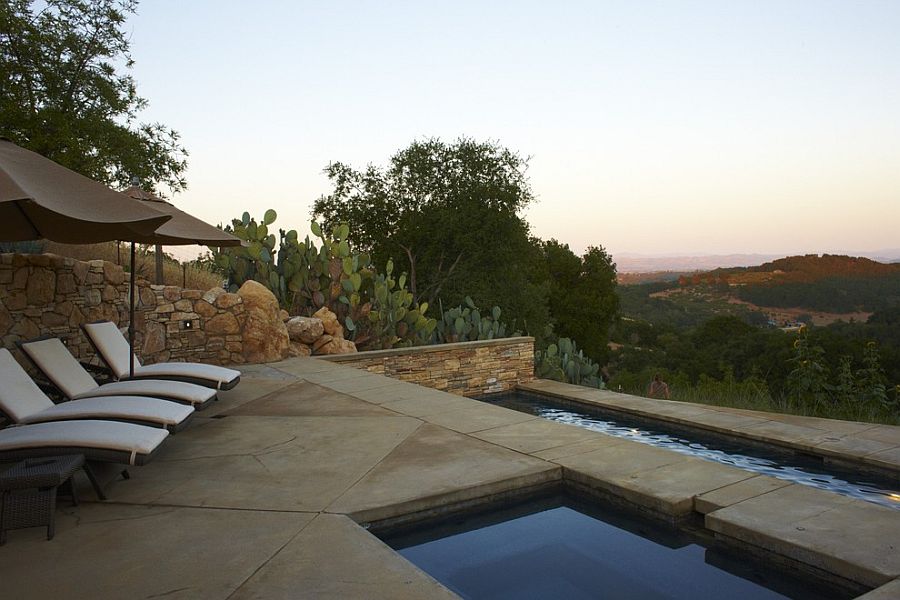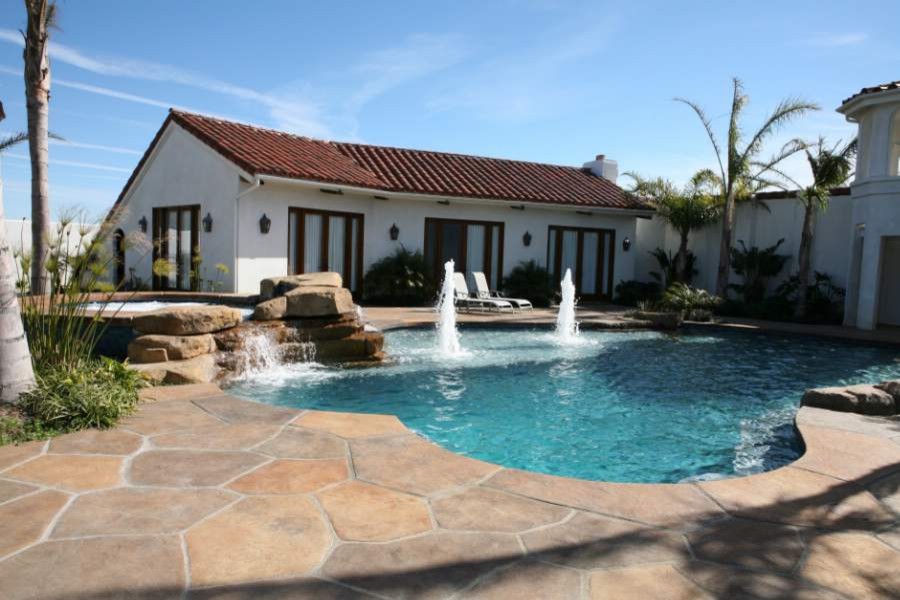 Classic Concrete Look
Many of us dream about that perfect backyard retreat complete with a modest pool, a cool hangout next to it and a fireplace to warm things up on chilly days. Yet it is often budget constraints that put an end to this dream. The classic concrete deck can drastically bring down these costs and make the entire project a lot easier on your purse strings. Forget about the fancy finishes and the stamped concrete decks, this one is for those who love simple, minimal and low-maintenance pool decks. Concrete decks might also be the ideal choice for those who want their backyard to feel like an extension of their cool, contemporary home draped in neutral hues.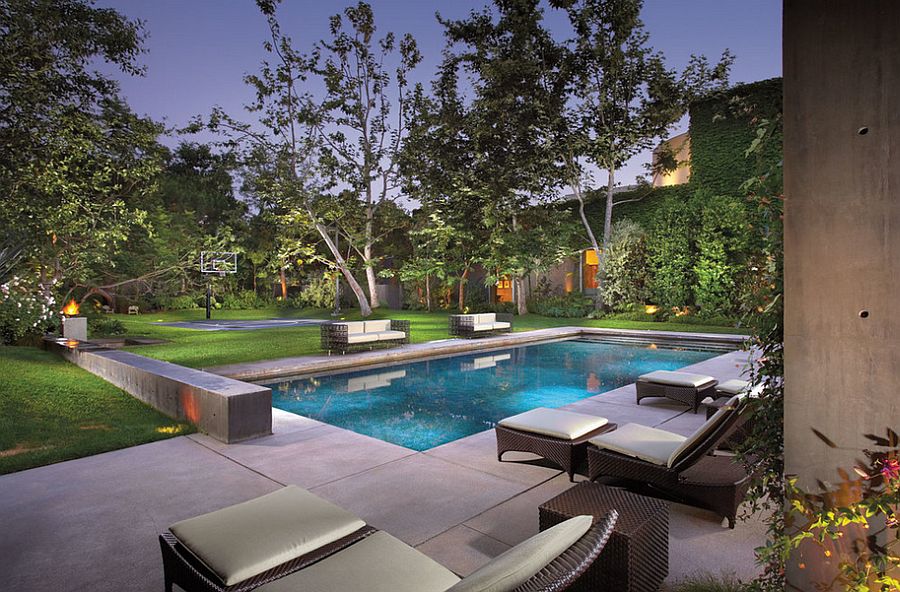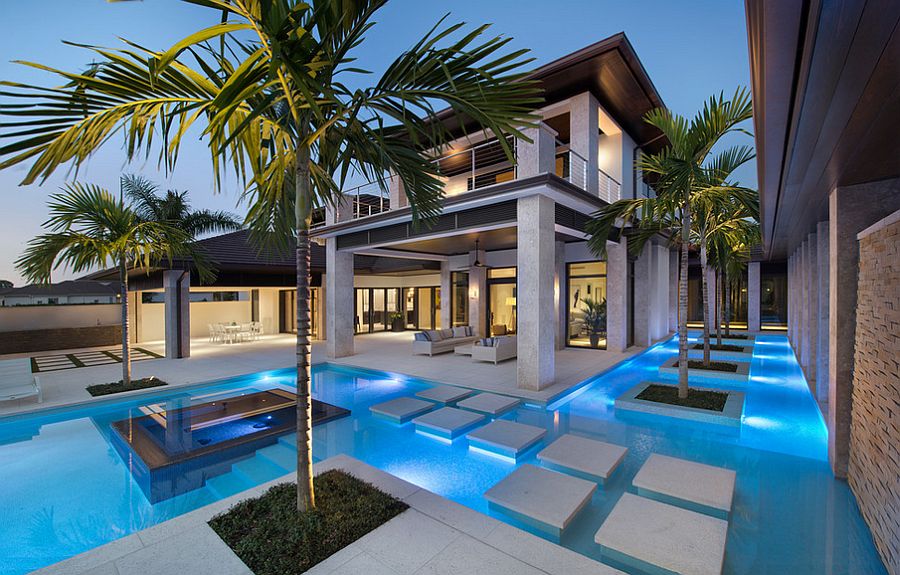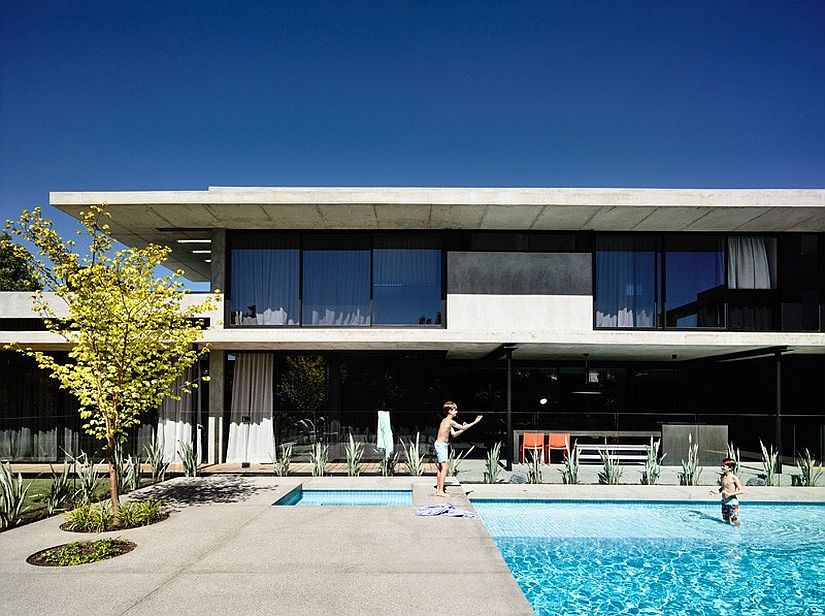 Many of our readers might already be wondering if we conveniently left out the fact that concrete is prone to cracks and no, we haven't! While it is true that concrete pool decks can be susceptible to heat and temperature changes over time, smartly placed control joints can take care of this problem. A well-built concrete pool deck will definitely outlast those crafted using other fancy stone and wood options.