This year's spring collections are filled with neutral tones, with grey continuing to take the lead. But when the colors do shine through, they can't help but captivate. Today we're zoning in on a collection of ultra-radiant find that showcase bright colors. The perfect counterparts to neutral hues such as grey, cream and beige, these decor items are showpieces in their own right. Wake up your interior with one or more of them, and you'll have an instant focal point! Ready for a closer look?…
Colorful Furniture
Let's start with home furnishings! These SAIC Paradox Nesting Tables from CB2 were created as part of the retailer's Design Collab program. The clever work of the School of the Art Institute of Chicago (SAIC) student Arianna Petrich, the nesting tables can be grouped to form one low coffee table or scattered for a trio of colorful statements throughout the room. Liquid enamel adds radiance in shades of olive, emerald and neon peach: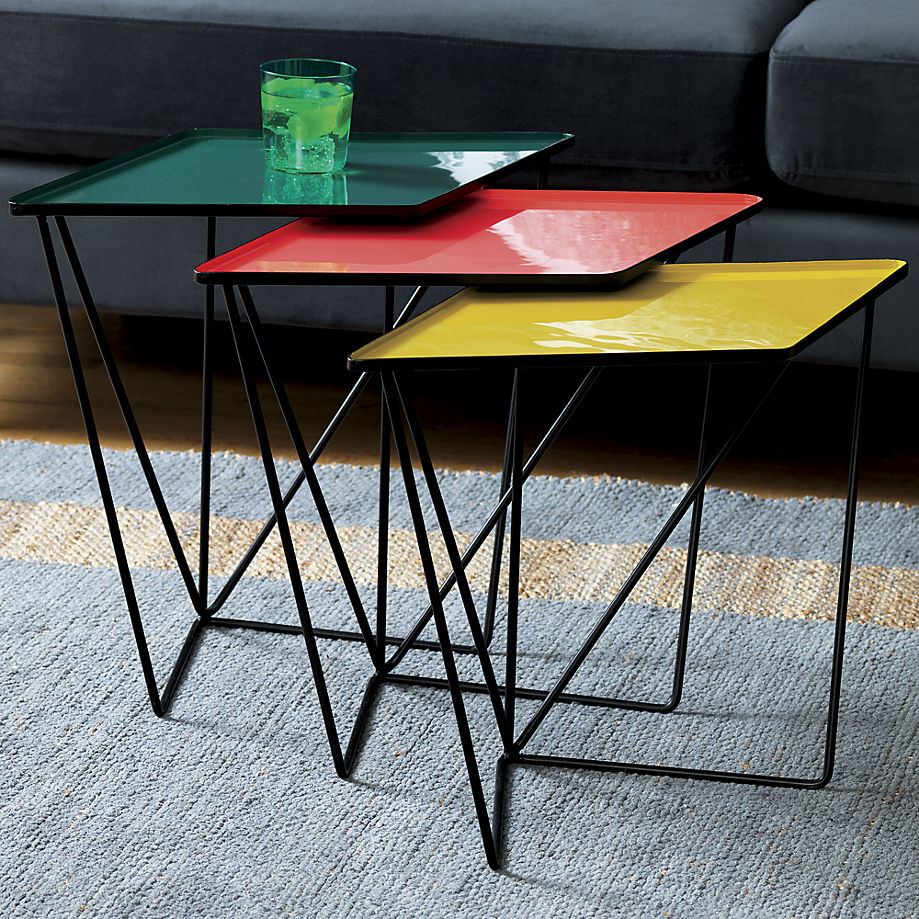 These Lucida Orange Stacking Chairs from CB2 put a vivid spin on the café chair. A slick orange powdercoat creates an irresistible finish to the sturdy iron stackable seating: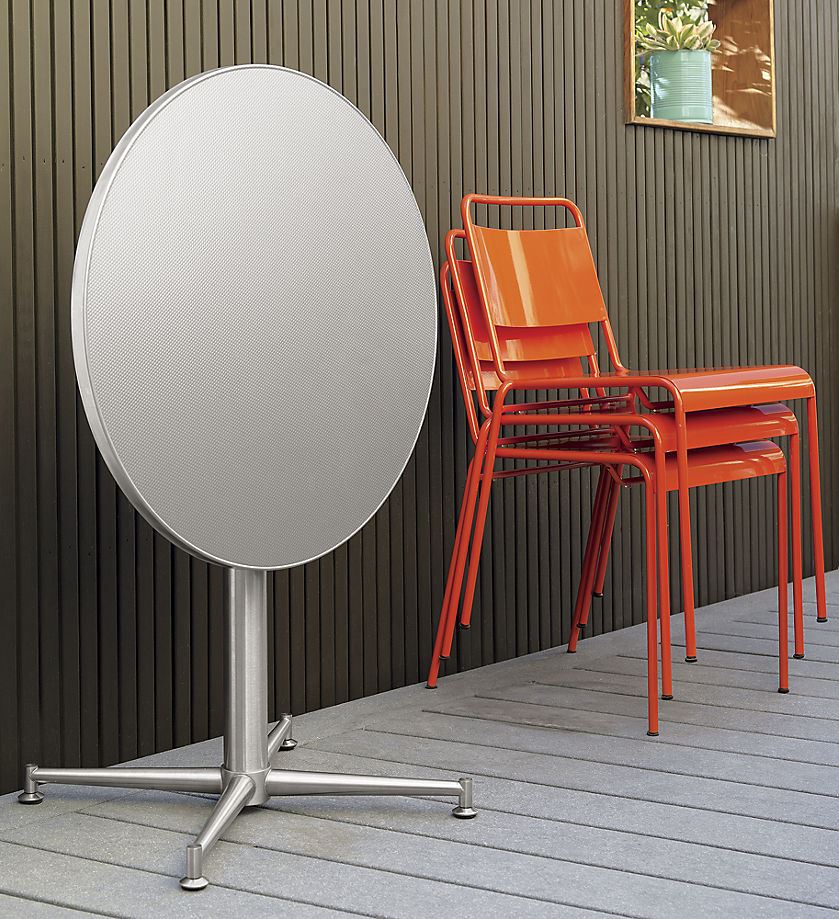 Rugs and Cushions
Ready to add some softness and texture to your space? Designed by Matthew Lew, the Reinas Rug from CB2 was inspired by bold color, including the bright stripes on circus tents. Burnt orange, grey, blue, carbon and dark taupe combine on this hand-tufted European wool piece.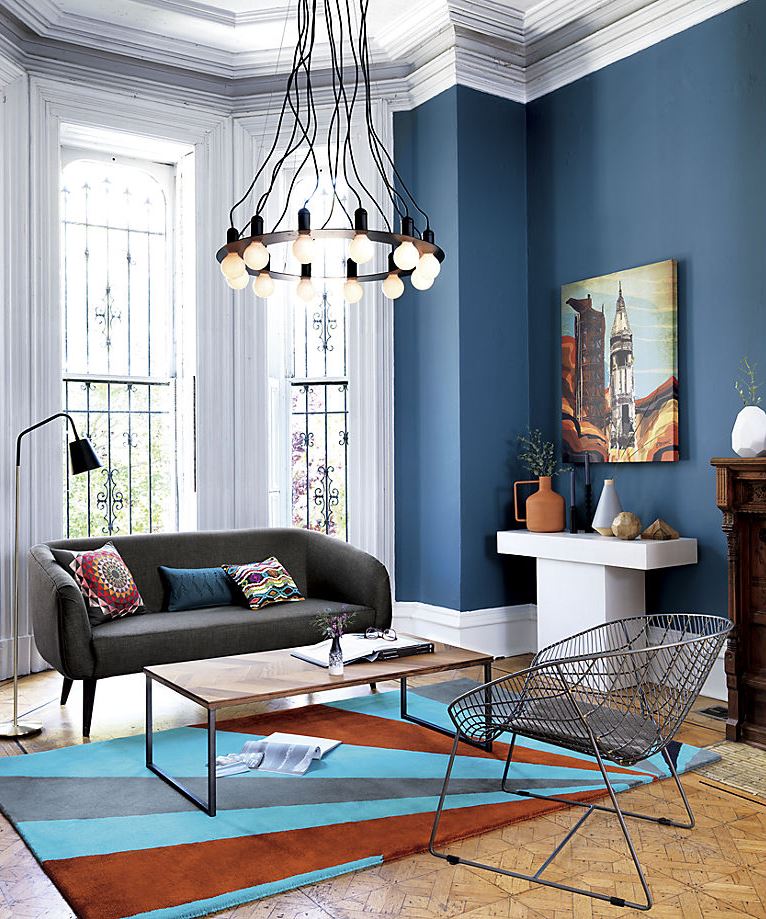 These Tufted Corduroy Floor Pillows from Urban Outfitters bring the overstuffed look home. Soft and comfy, they feature 9 buttons on each side. Why isn't floor seating always this vibrant?!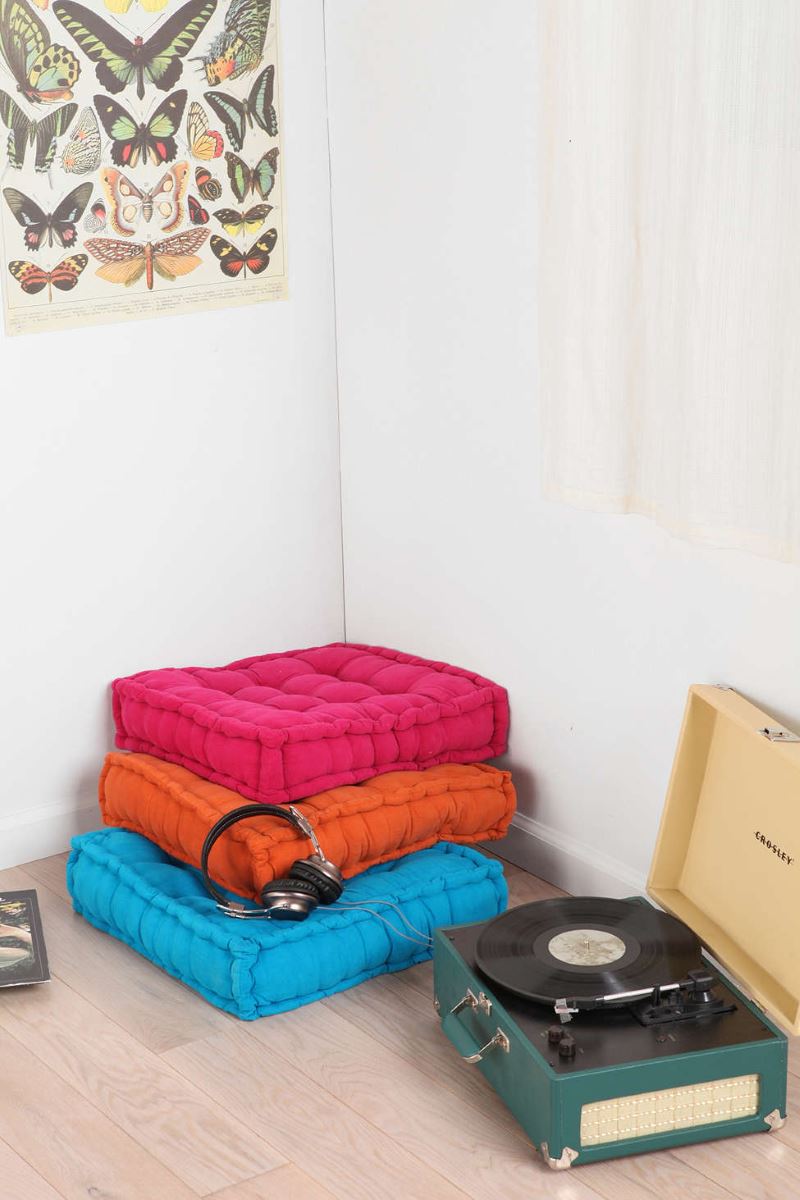 These Leah Durner Sunglow Pillow Covers from West Elm are just dripping with modern abstract design. Pure silk has never been so alluring, thanks to the New York-based Durner, whose paintings are the very designs depicted on the pillow covers.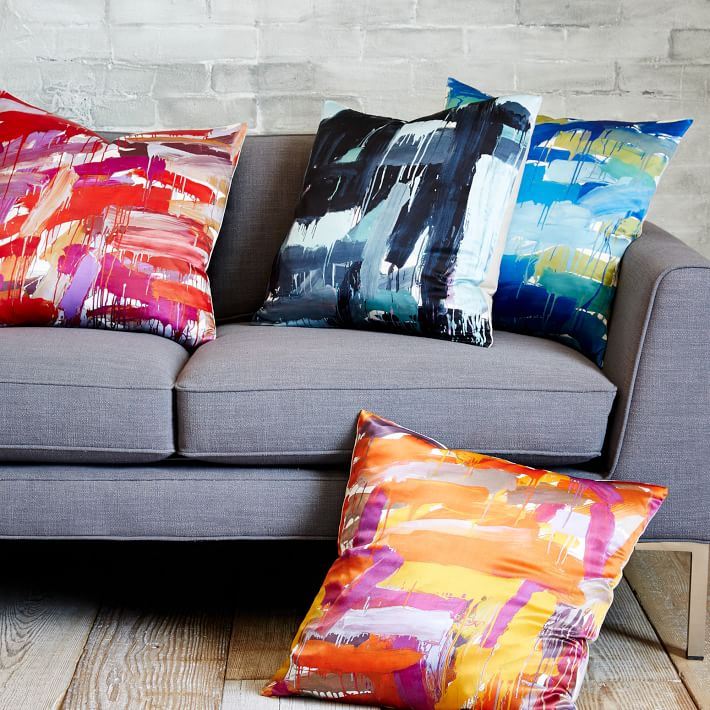 Let's hear it for the texture! This New Friends X UO Lighting Pillow from Urban Outfitters is irresistible, thanks to its wool construction and eye-catching colors: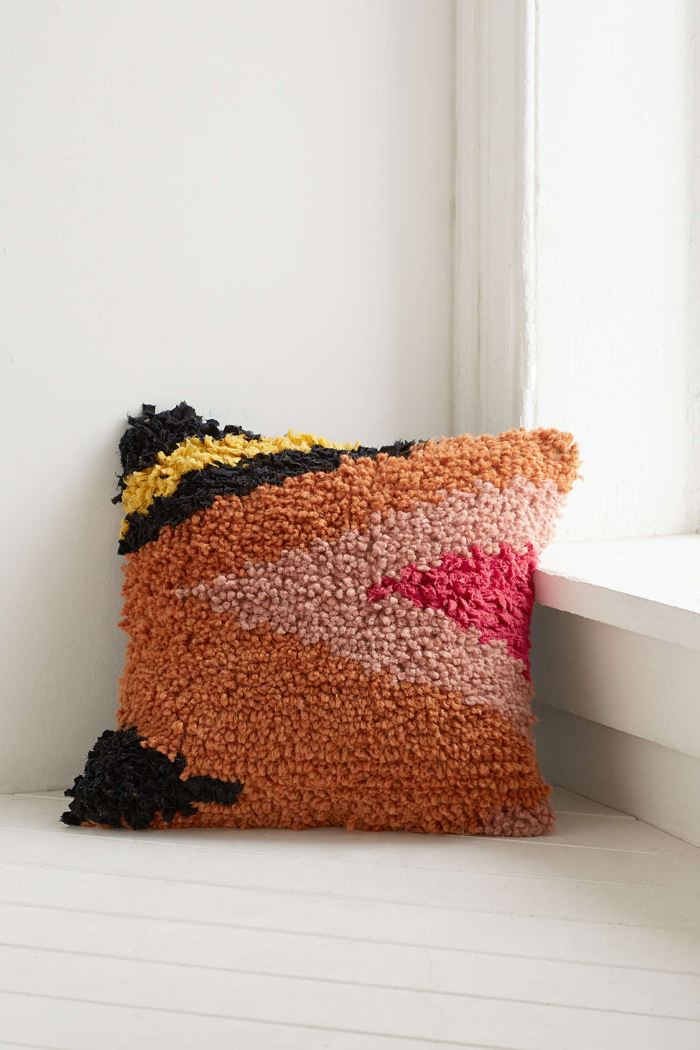 Vivid Decor
Sometimes bold color can be found in the smallest of statements, or the most functional of items. Ready for a drink on a sunny afternoon? With the help of these Zuma Trays from Crate & Barrel, your beverages will receive a radiant backdrop. Crafted of wood with a painted finish, the trays are available in a variety of colors: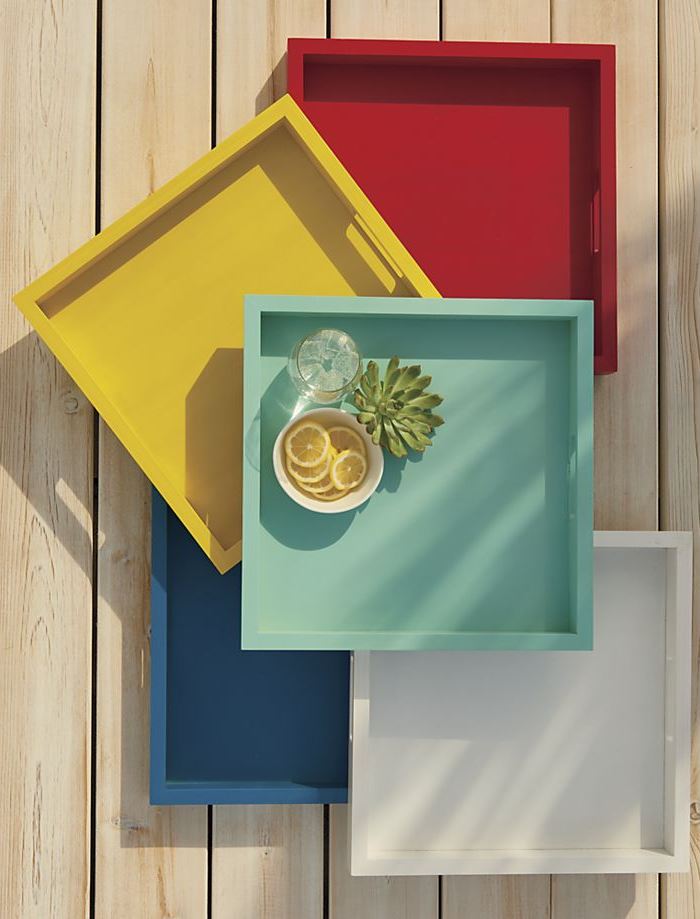 Fiesta style comes home to play with these Cantina Stripe Napkins from CB2. And they're cotton, making them as practical as they are colorful. Who's ready for spring?!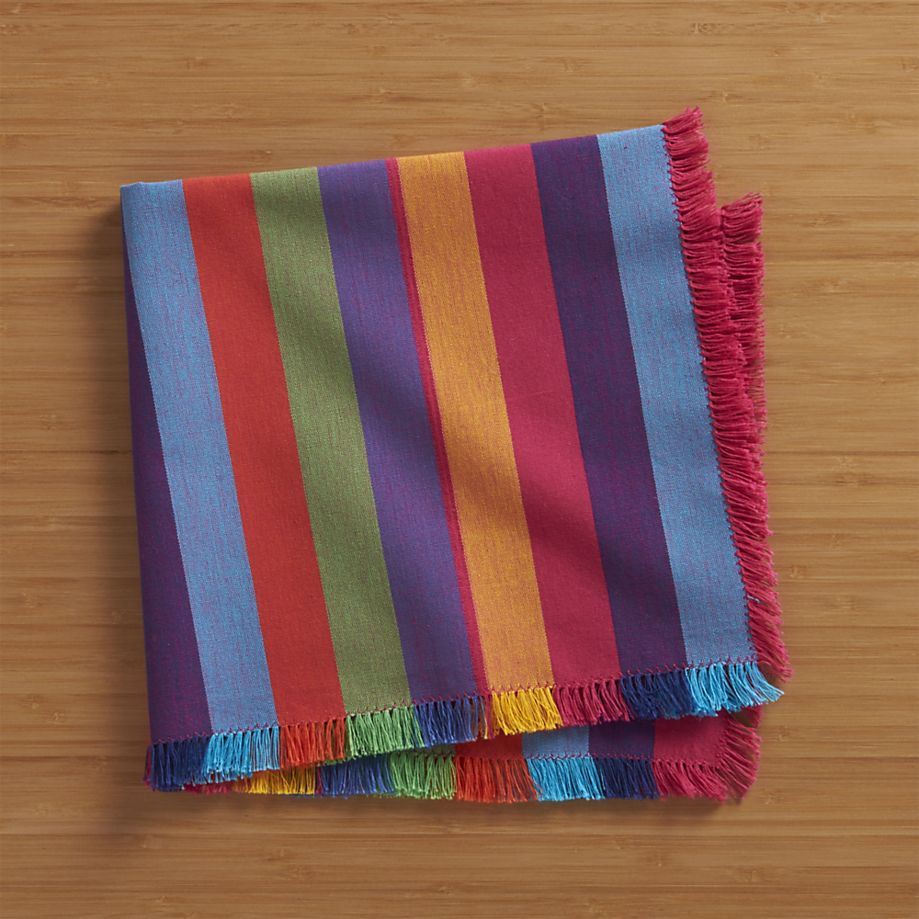 Add some artistry to your side table, console or coffee table with a Graphic Enamel Tile Box from West Elm, crafted from engineered wood and metal. Colorful triangles combine on each square lid: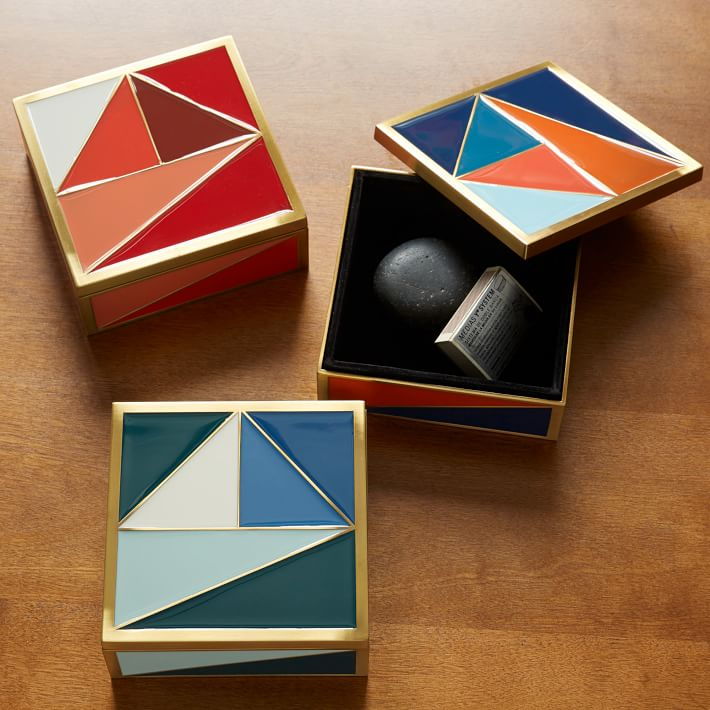 And nothing will perk up your work surface like these Feather Pens from Anthropologie. Stripes, circles, dots and fronds create unique designs in oranges and blues, with a dash of yellow: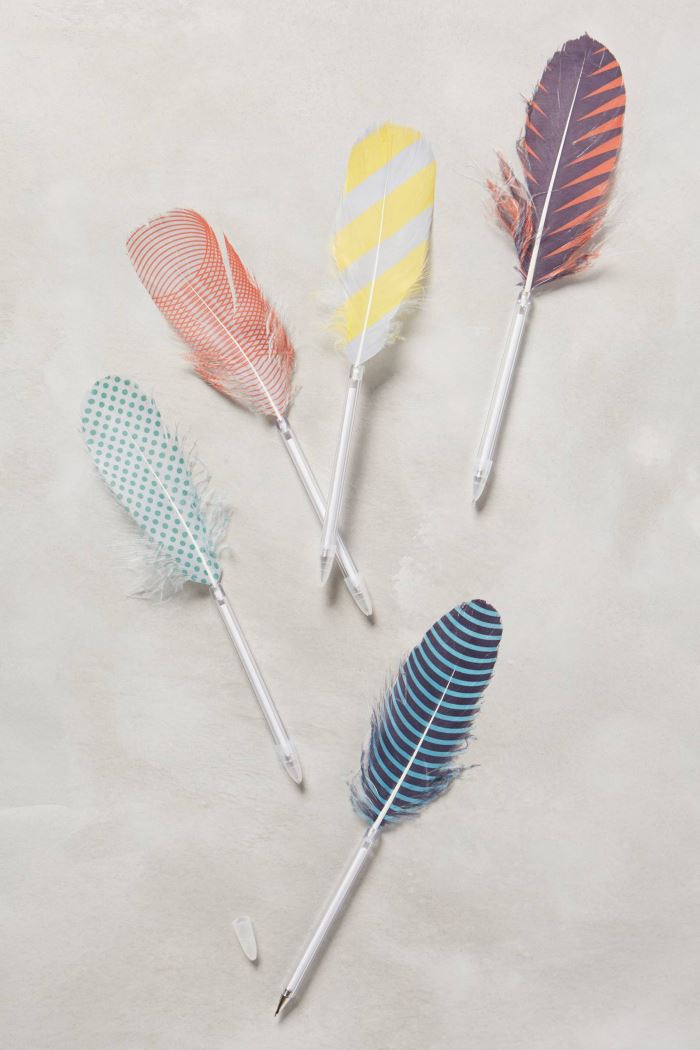 Are you starting to recognize some color trends for spring? Blue is definitely a contender, with radiant reds, oranges and yellows adding interest. Happy shopping!