If you grew up reading—and being read—fairy tales, you might see stone cottages as romantic hideaways, or cozy spots to keep warm, or as warm defenses against cold nights (or maybe a combination of all three). As one of the oldest types of structures, stone cottages are still popular today, especially in places where there's plenty of extra rock lying around. For instance, in New England and the UK, stones were used as a building material to get them out of farmers' way as they plowed their fields.
Stone cottages are great at keeping heat in during the winter (stone is naturally insulating), and cool in during the summer, so they are ideal for places with a varying climate. As long as they are kept up and repaired, they can last for centuries.
Classic Cottage
The classic stone cottage is a simple structure; but it can be dark inside. Updating a small space with natural light can make all the difference and won't affect the basic structure.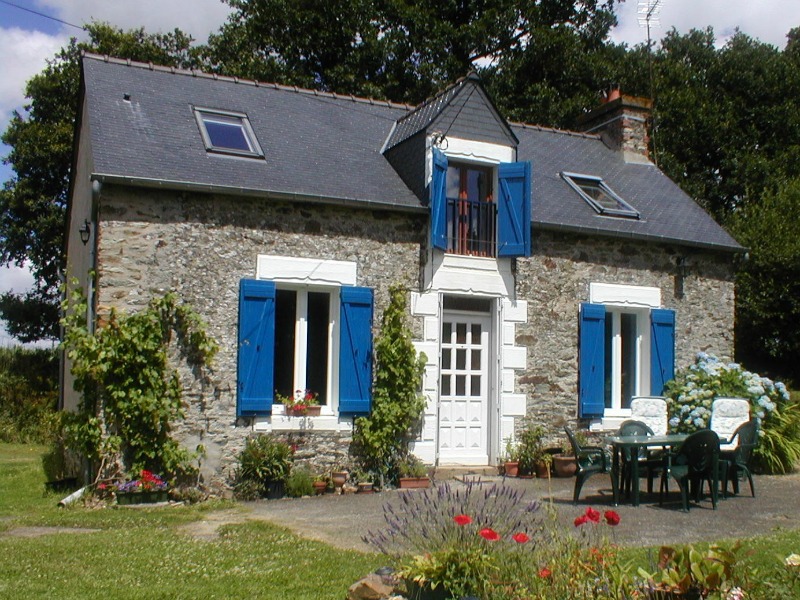 The highlands of Scotland are home to many stone cottages and lodges; many are still used as primary residences today, while others are available for short stays like Tigh Phadraig in the Elgol region.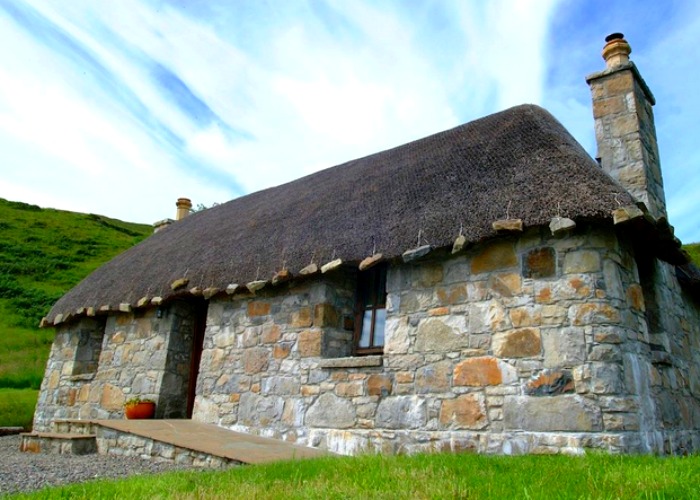 Modern Cottage
According to the Examiner, this Belgian cottage was turned into a B&B by adding the modern glass living room in the rear of the building. Architects Atelier d'Architecture Bruno and Partners, "…introduced steel sheets into the existing structure to create a mezzanine floor; the aim then was to extend these sheets outdoors in order to create a living room enclosed solely in glass which opens out generously into the natural surrounding environment."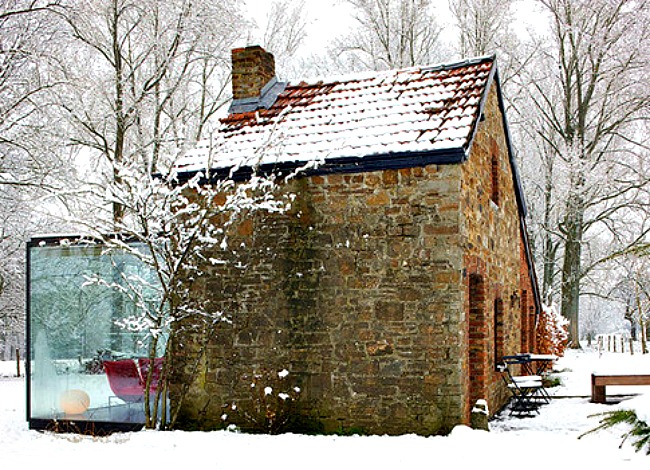 Even in Scotland, the stone cottage has gone modern, proving that this style can endure the ages. (This structure, from Croft 103, is sustainable too.)

Two neighboring derelict cottages on the Irish coast were rebuilt and then combined, using a modern addition of a glass vestibule. The result is an incredibly modern dwelling by Peter Legge Associates.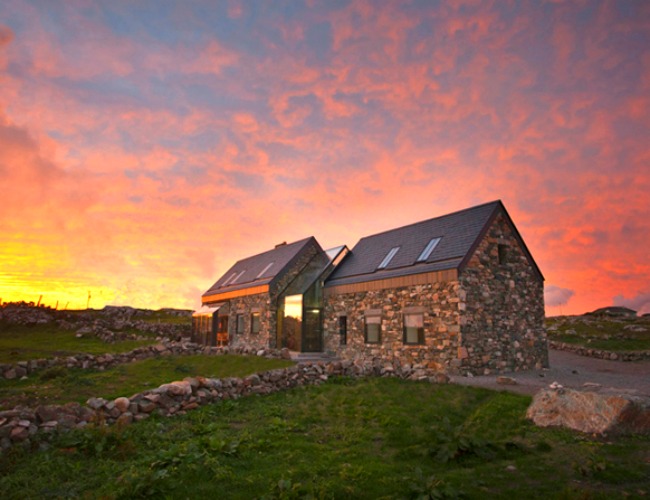 Large Lodges
Not every cottage is tiny; this one has multiple chimneys indicating no fewer than 9 fireplaces—so you can enjoy a toasty fire almost anywhere.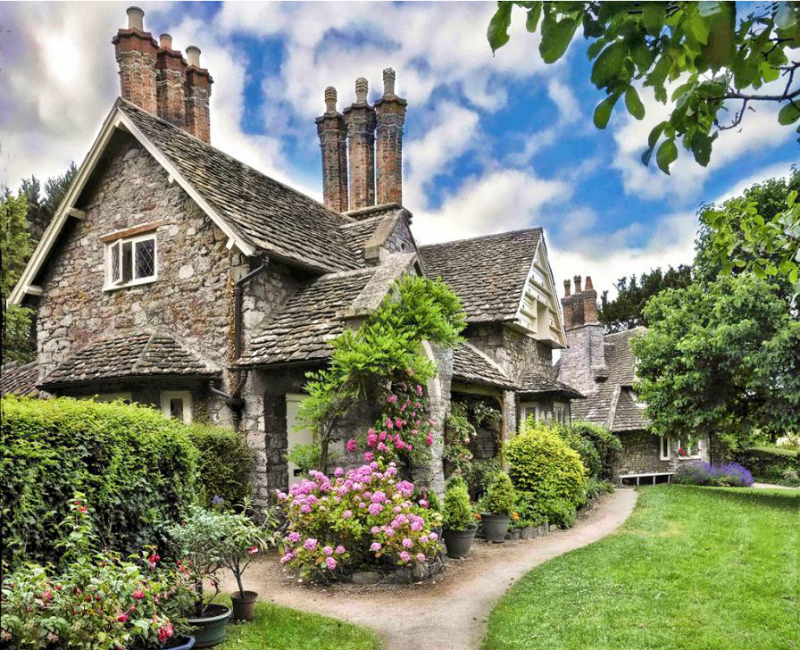 Other features, like stone walls, or in this case, a bridge, complement stone cottages and create harmony with the landscaping, in some cases meaning that minimal attention needs to be paid to gardening. Here the local grasses and ivies beautifully combine with the stone architecture, and make a large building seem cozier: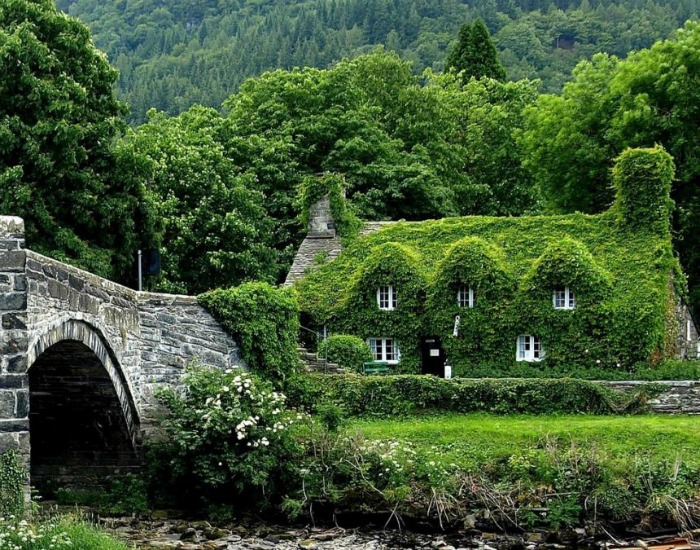 Unexpected Interiors
This Game of Thrones-style room shows what is possible when you think modern with a traditional cottage (here, they've simply taken out the attic floor of a traditional cottage to give the space a cathedral ceiling).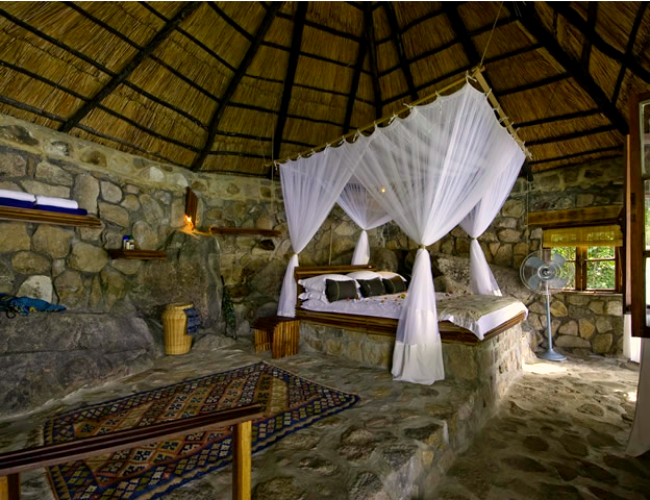 Again, interiors in stone cottages can be unexpectedly modern; this staircase brings light and style in while keeping the traditional architecture intact.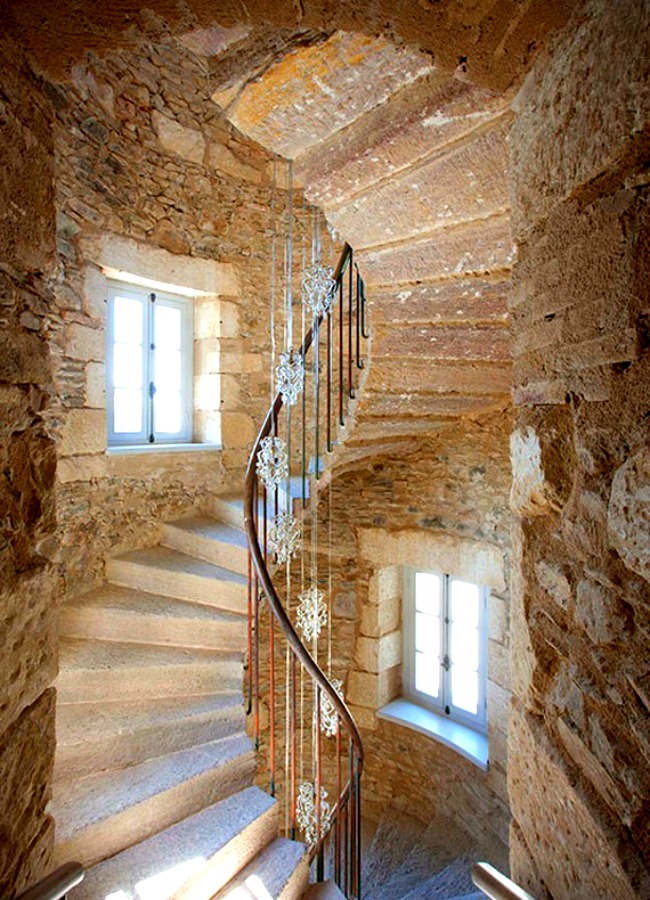 Which of today's featured cottages is your favorite? Share your thoughts by leaving a comment below…