We love renovation projects that preserve the old while giving outdated structures a sparkling new lease on life. Originally built in 1951, this beautiful home in Moshav, Central Israel was in need of an urgent revamp to meet the growing needs of a modern family. Planned and executed with perfection by interior designer Rotem Guy, the makeover gives the interior a fresh and airy ambiance while carefully preserving some of the original features of the home. Exposed wooden ceiling beams and old bookshelves were given a facelift, while a clean and crisp color scheme refreshed the rest of the space.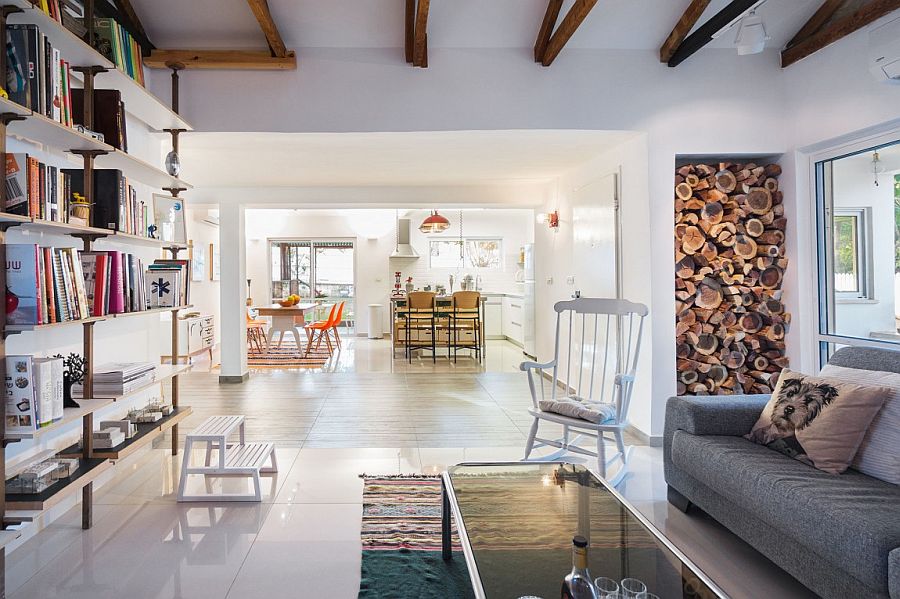 The living area of the house is draped in neutral hues with elegant decor in gray and open shelves shaping a tranquil environment. Visually connected with the living space is the dining and kitchen area that comes alive with pops of orange and turquoise. Understated wall art, a cool backsplash in white tile and a colorful carpet give this area its unique personality. Floor tiles are used cleverly to visually demarcate spaces in this open floor plan without using walls.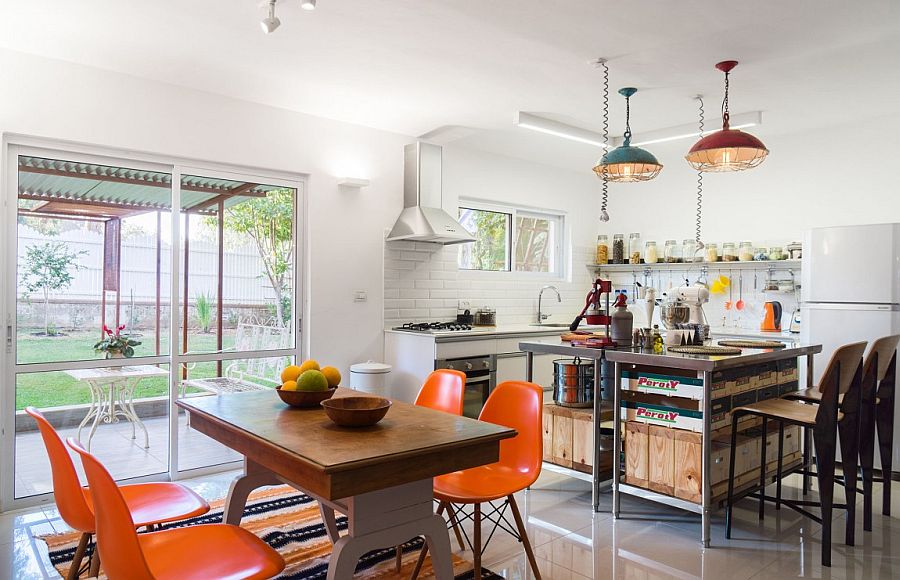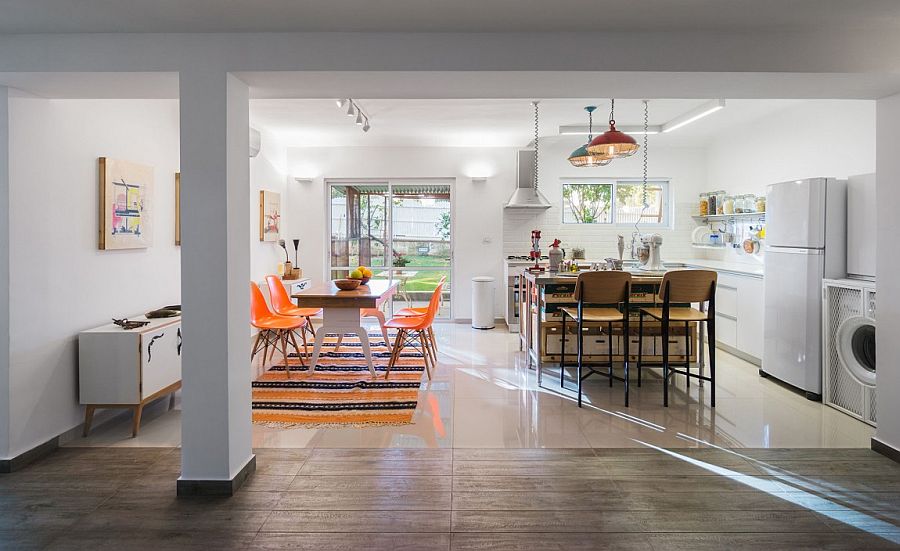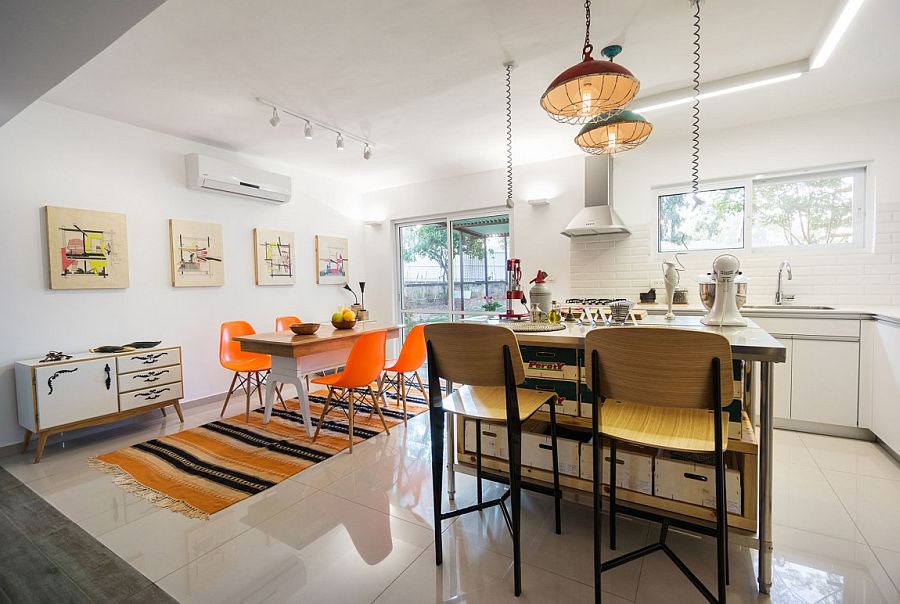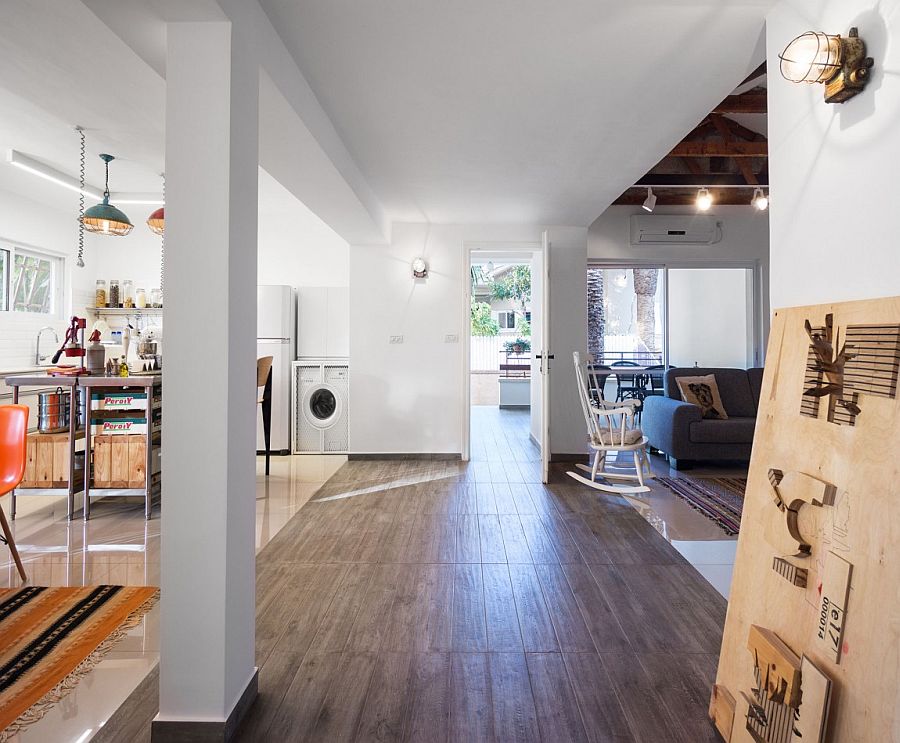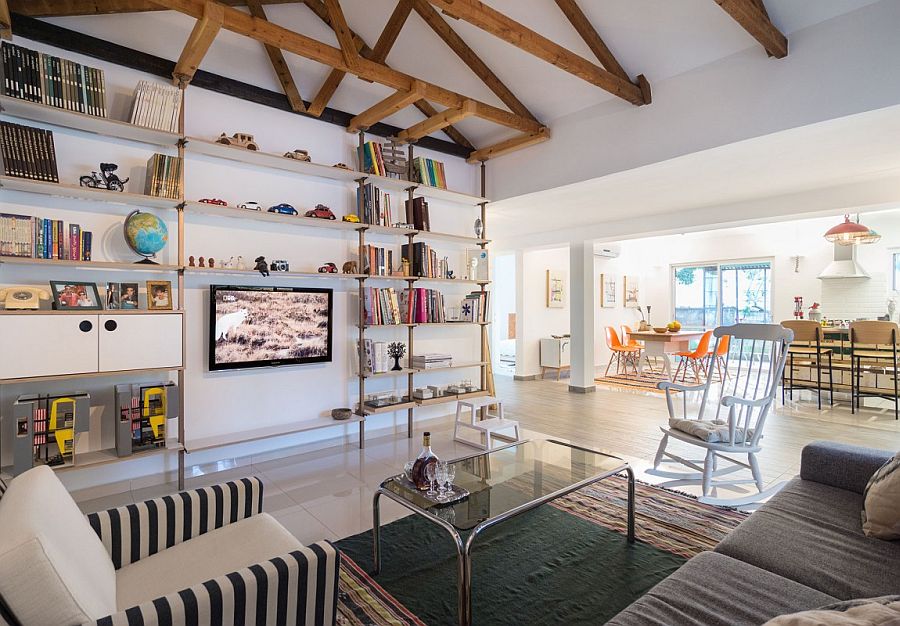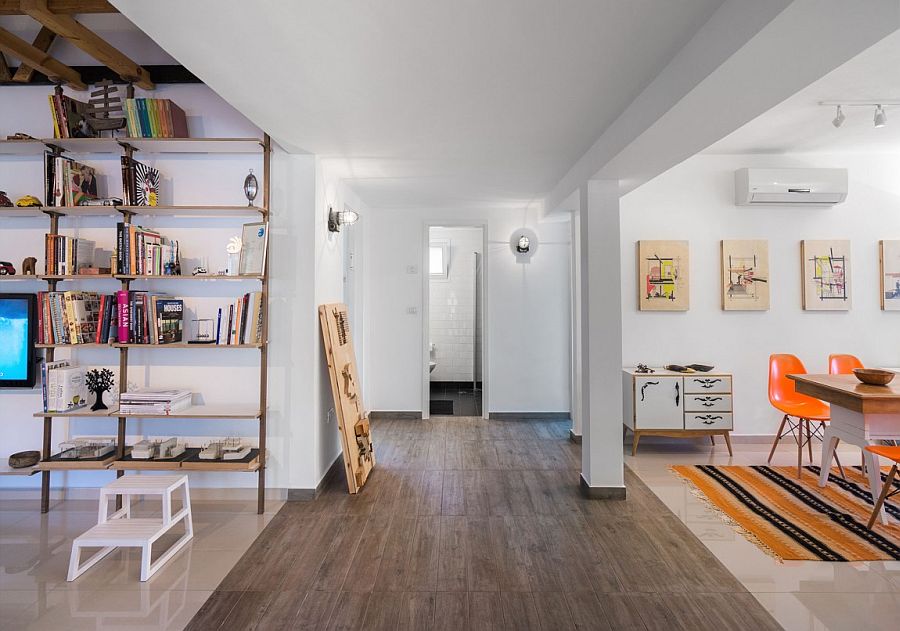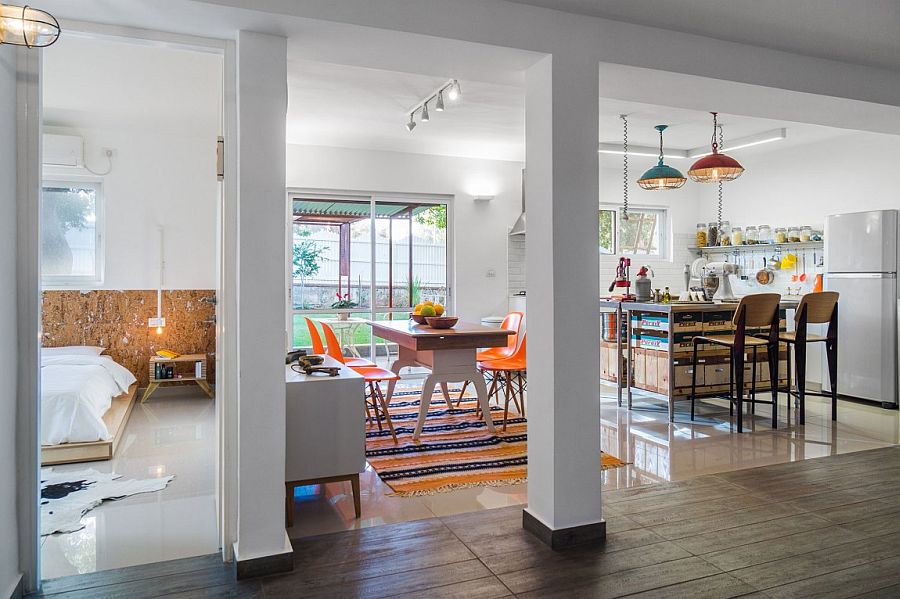 A cozy bedroom with a platform bed that brings along with it an air of minimalism, a black and white bathroom, and an ergonomic home office complete the lovely home. The landscape around the house becomes a part of the interior, thanks to the clever use of windows and outdoor seating spaces that extend the living area. A renovation that places value on practicality and simplicity…
[Photography: Peled studios]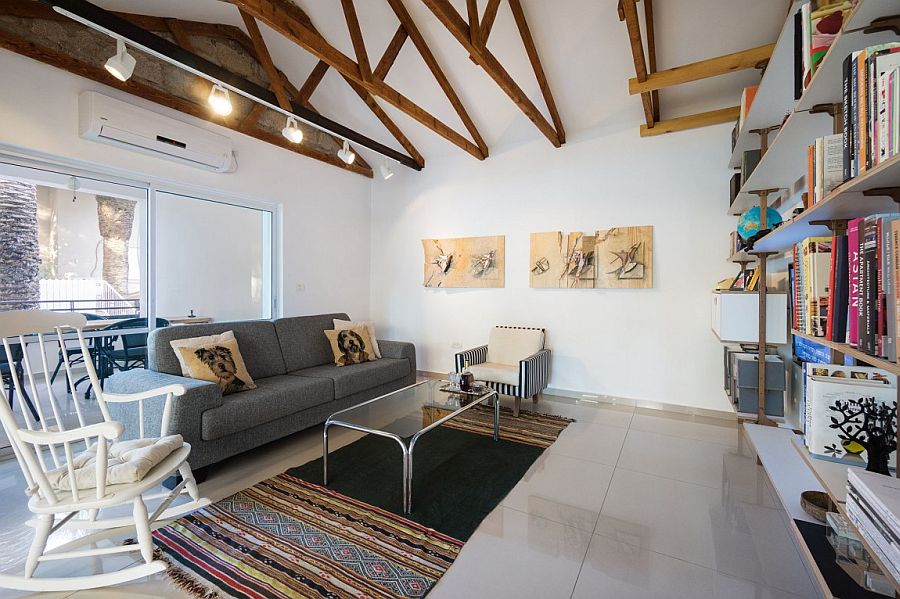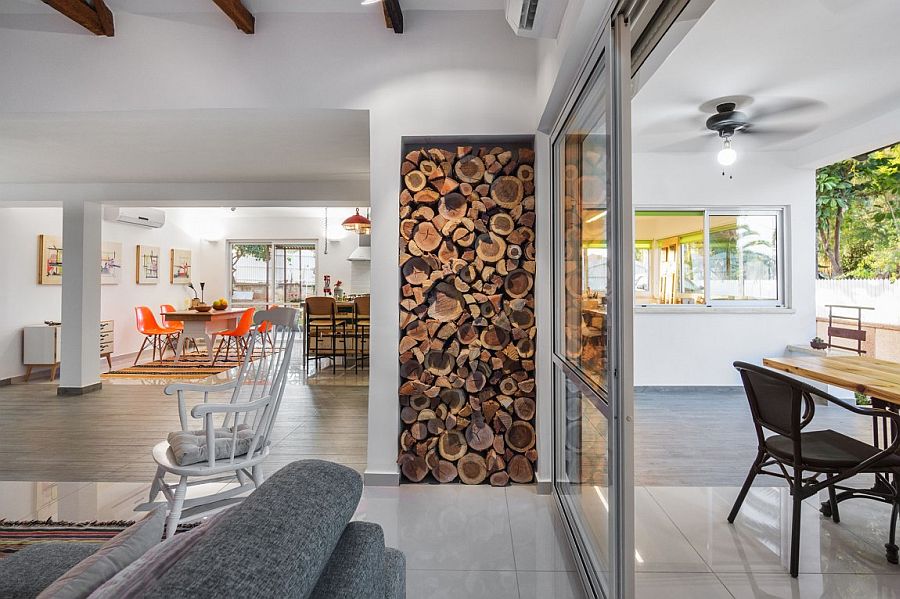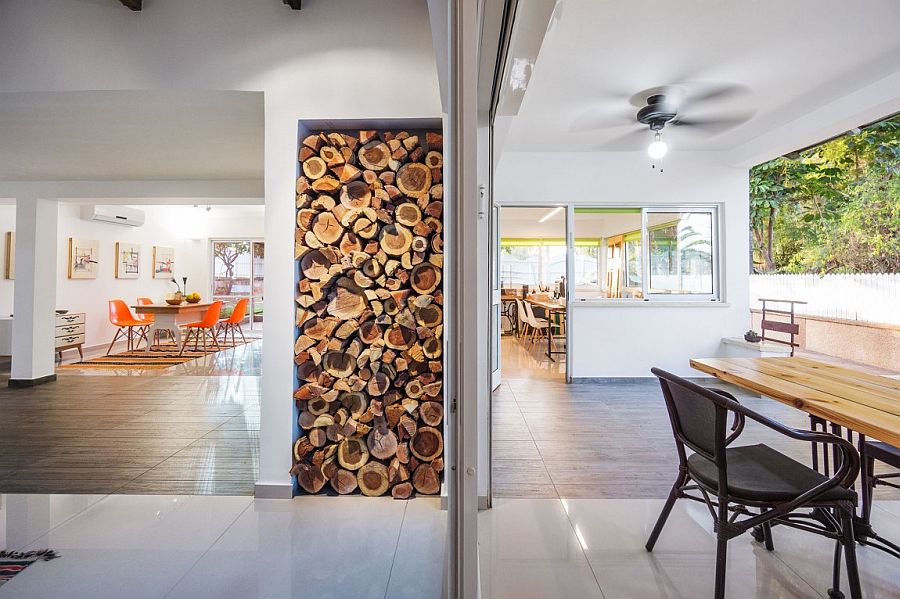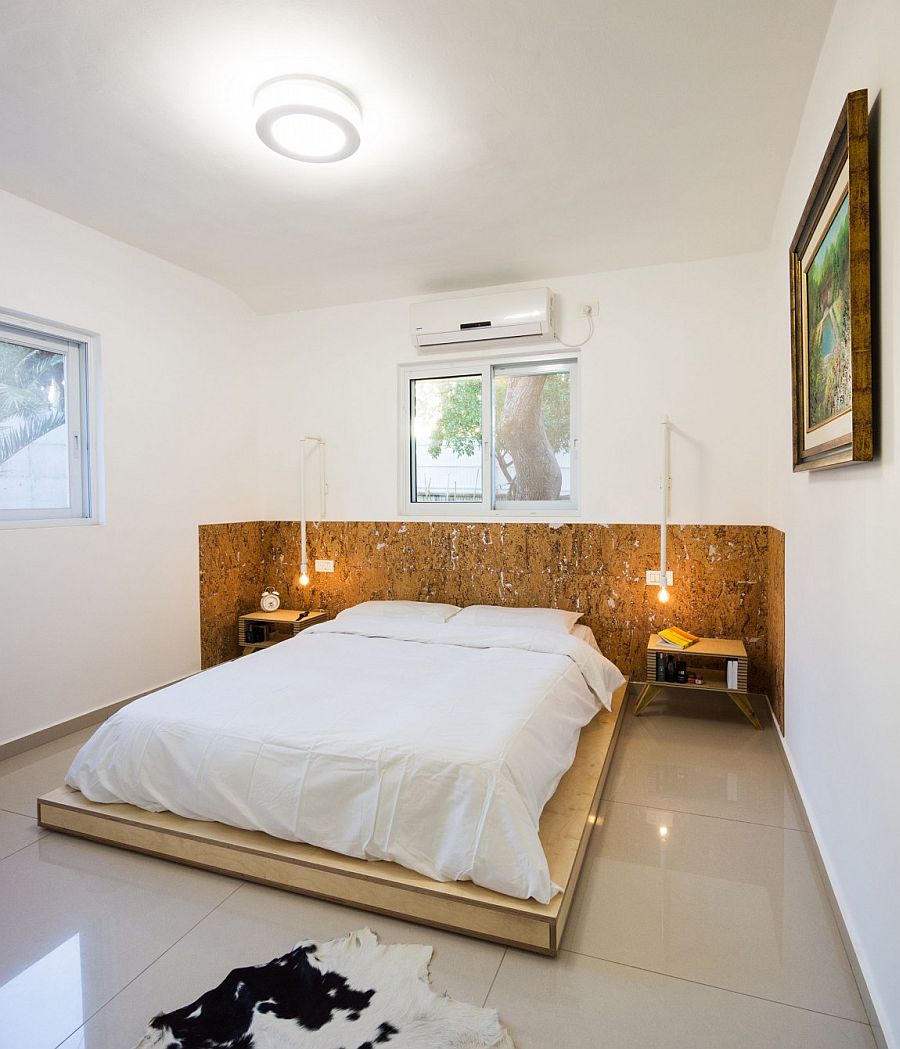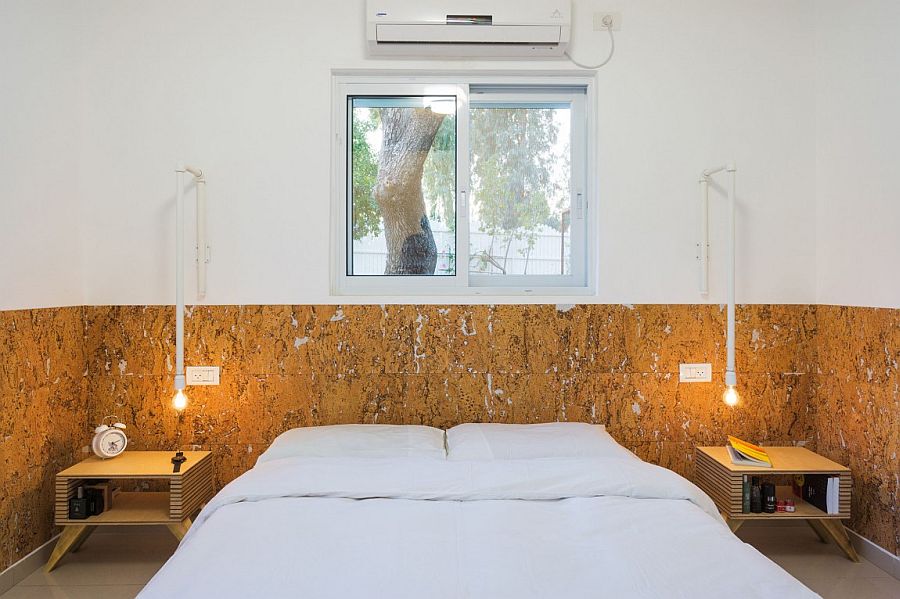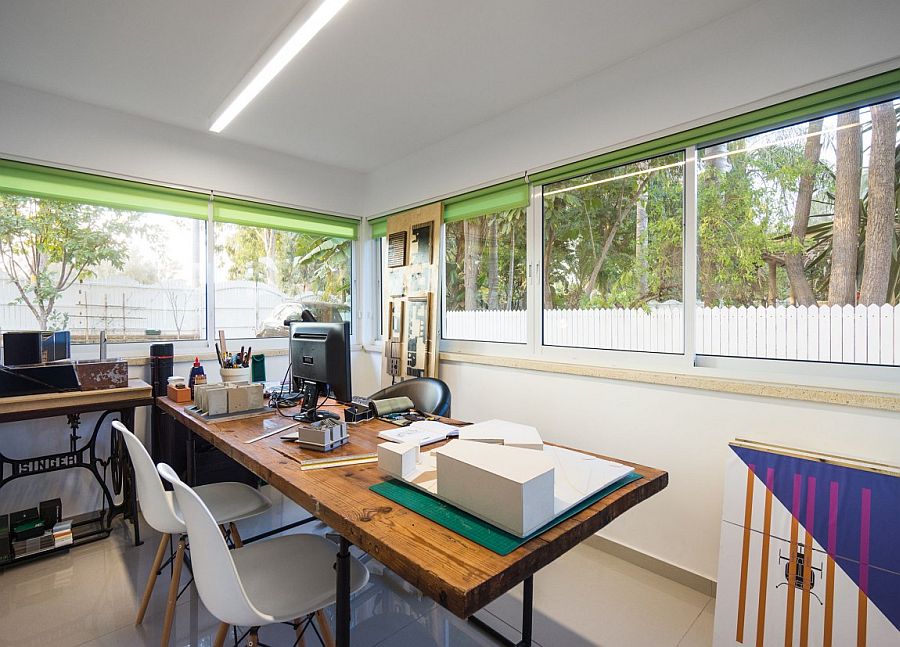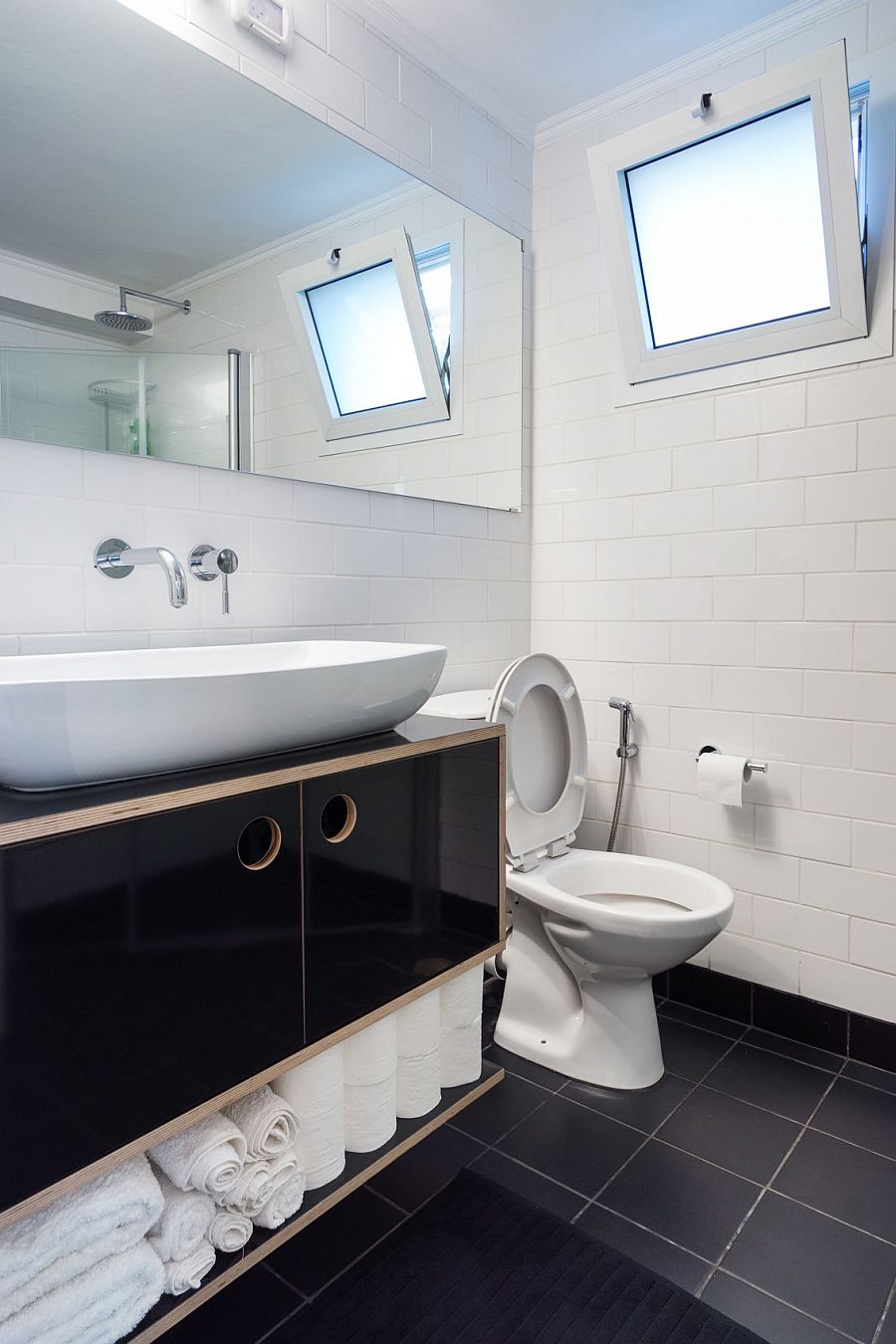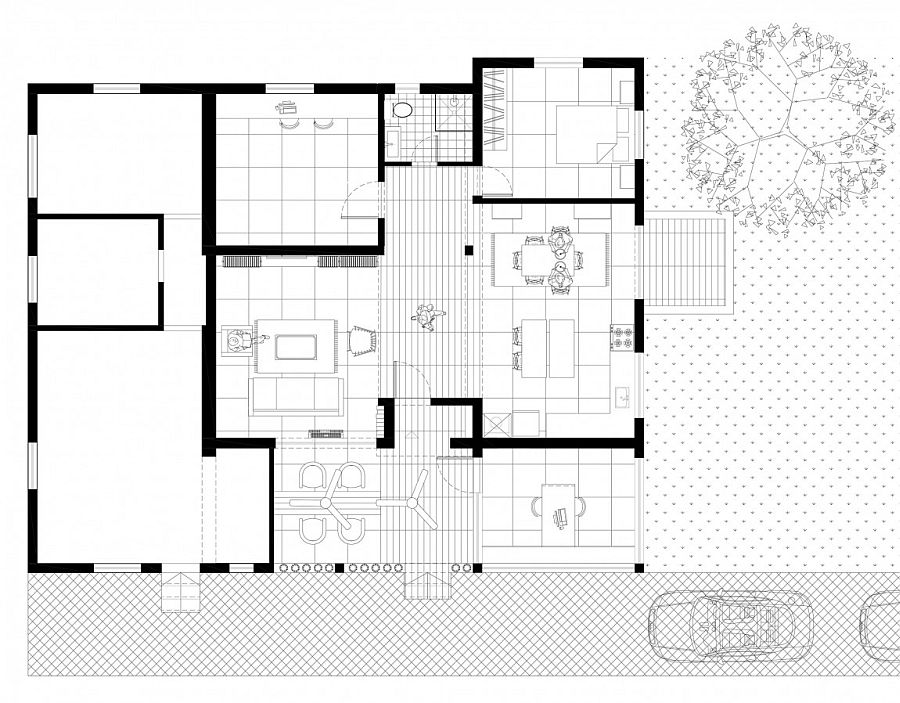 Liked the story? Share it with friends.