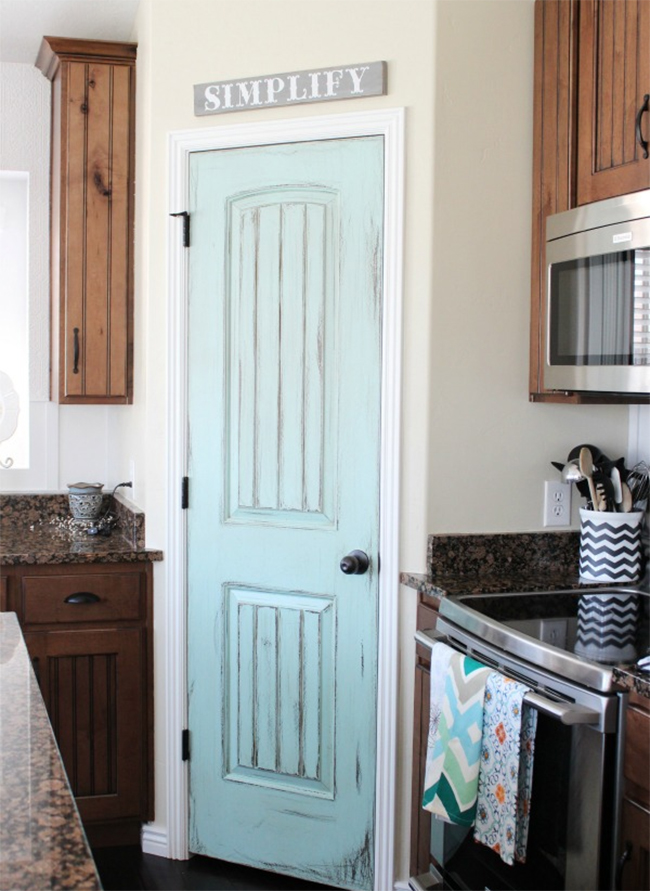 You may view your pantry as more functional than fun, but if you're lucky enough to have one, why not highlight it as a feature in your home? All it takes is a pretty pop of color, some interesting architectural details or some quirky signage. Read on for eight ways to take this often-overlooked room from storeroom to star!
Pop of Color
Shannon of Shannon Makes Stuff was bored of her plain white pantry door until she had the bright idea to give it a pop of color and added function using some paint, some soap, a pumice stone and chalkboard paint. The resulting chalkboard door is the perfect place to announce the weekly menu to the whole family.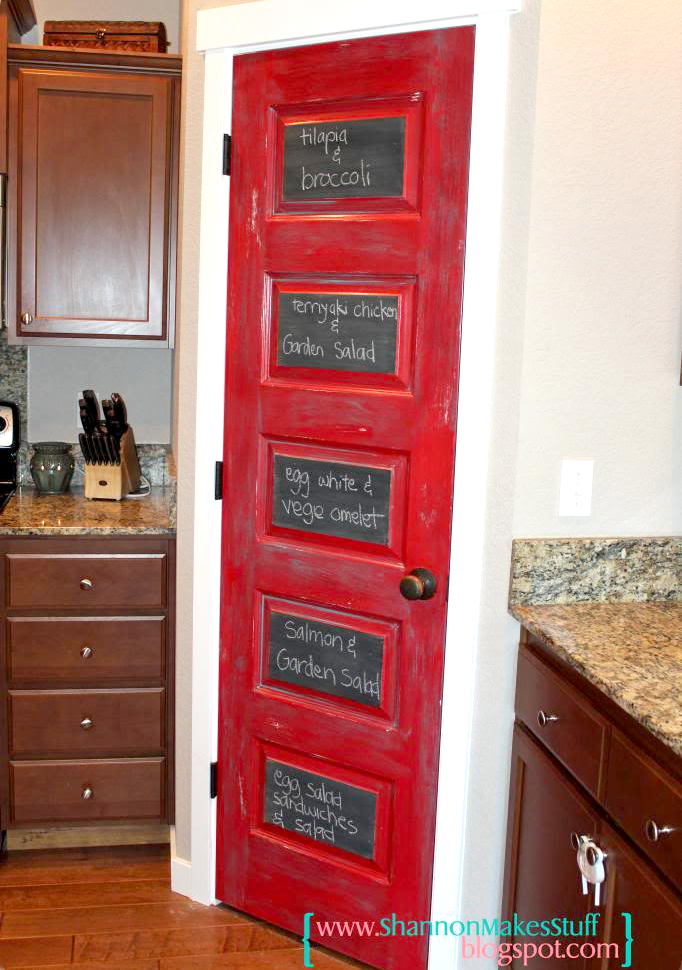 People tend to want to hide their storeroom doors, but The House of Smiths chose to turn theirs into a focal point for the whole room. All it took was a splash of aqua paint, some distressing, and a word that puts it all into perspective: simplify.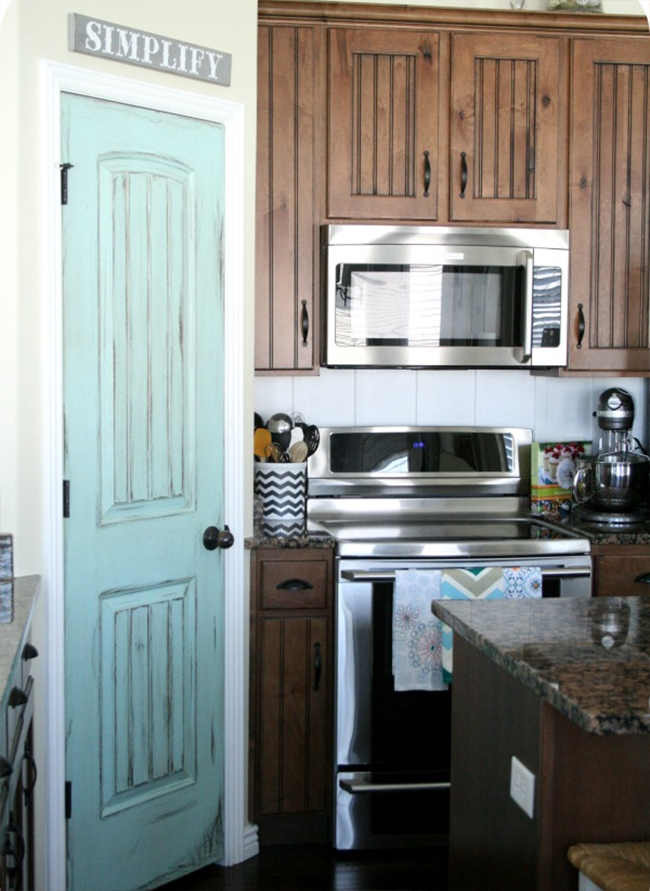 Show Off Your Style
A glass door is a great way to let light flow from your kitchen into your pantry, but what about when your shelves aren't quite as neat-looking as you want them to be? LollyJane has a solution that's the best of both worlds: She used a Wallpaper for Windows decal to give her door a pretty frosted pattern that also hides what's inside when it's not so tidy.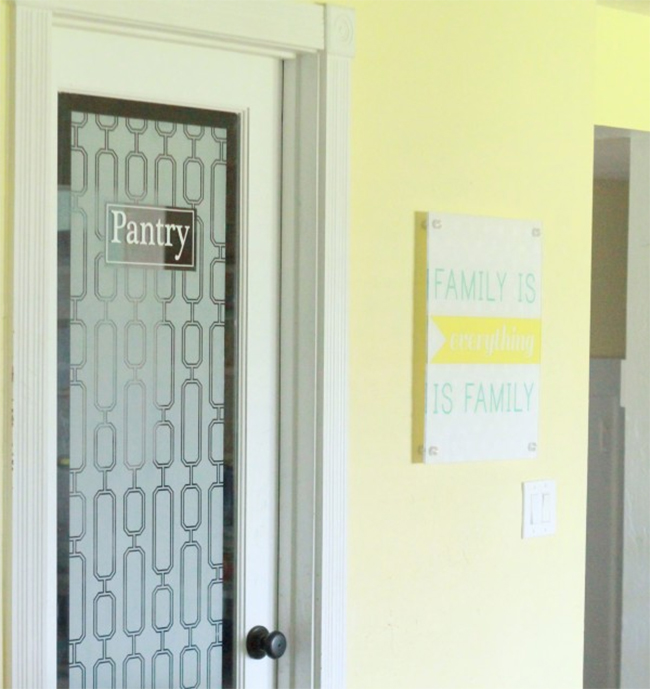 If you've got some items in your pantry that you'd like to show off (pretty pickled veggies), as well as some less attractive foods you wouldn't mind hiding (sorry canned beans), how about opting for a half-open, half-opaque door like this one repurposed by interior designer Lucianna Samu? Formerly an old horse stall door, it's an amazing piece that would add intrigue to even the most mundane of kitchens.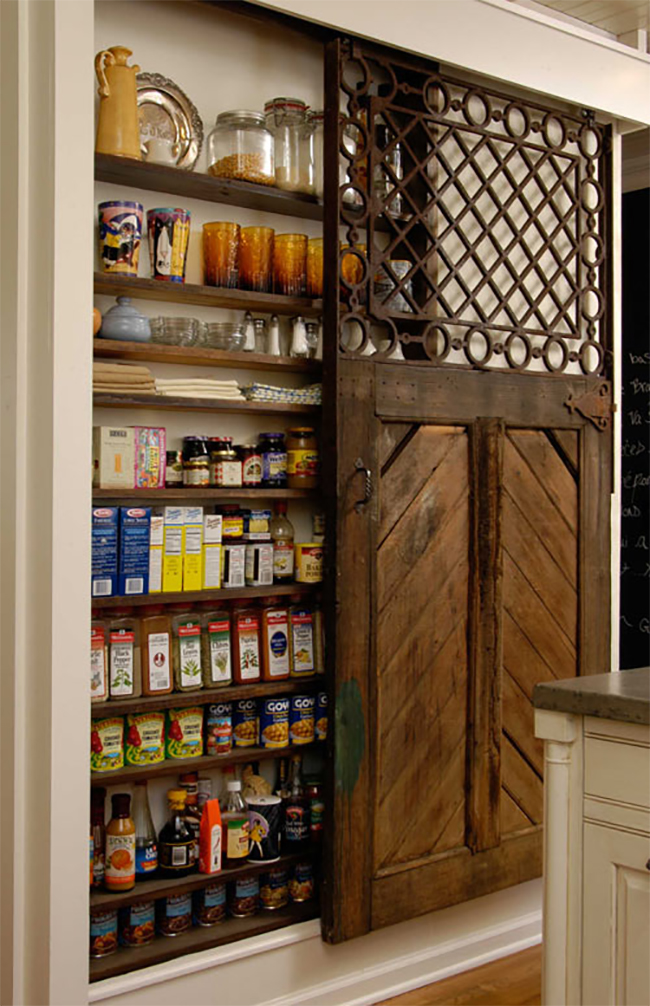 Textural Beauty
There's just so much to love about this quaint pantry door recycled from an old screen door. From the decorative molding to the adorable fork handle, it's enough to make you smile every time you reach for a box of pasta.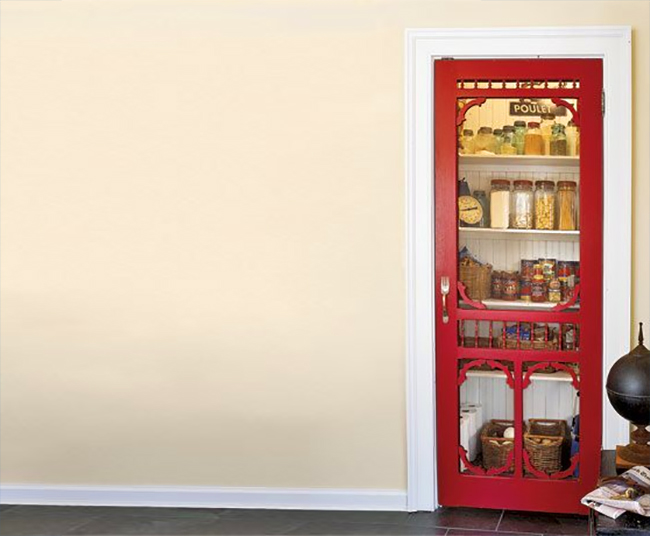 Part industrial loft and part country cottage, this combination of a sliding metal door and a green chalkboard wall creates a harmonious and playful vibe while providing access to a well-stocked larder and wine fridge.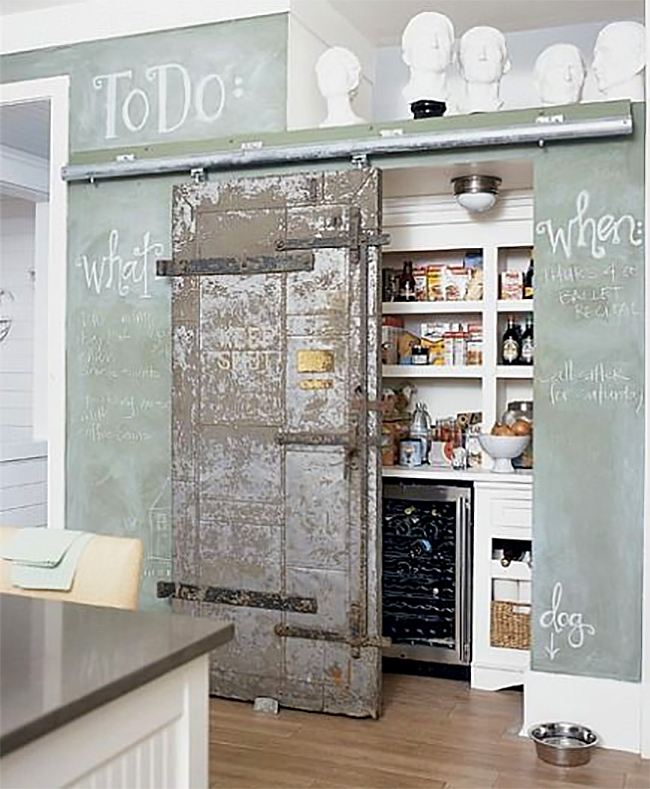 Photo via Atticmag
Maximizing Space
Not everyone has the luxury of revamping a pantry door – especially those who don't even have enough room for a pantry! If you're living in a smaller space, Classy Clutter has an ever-so-handy DIY for turning that awkward wall between your fridge and the wall into a useful canned food storage cabinet.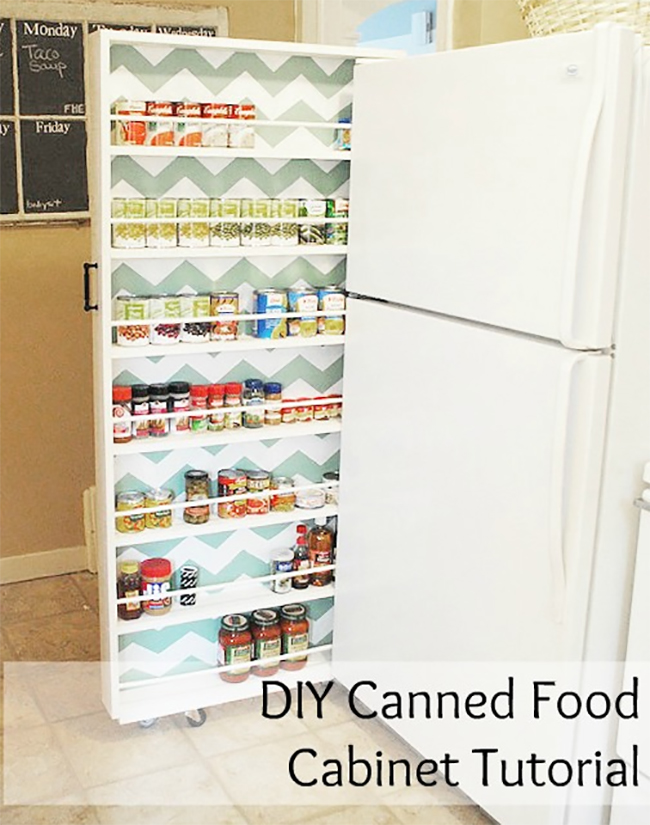 You may think you're already using your storeroom's space to the maximum, but you may be missing out on a piece of valuable real estate – the back of the door. In order to put this space to good use, Shanty 2 Chic built this smart pantry door spice rack using plans by Ana White. Get the free instructions here and build one of your own.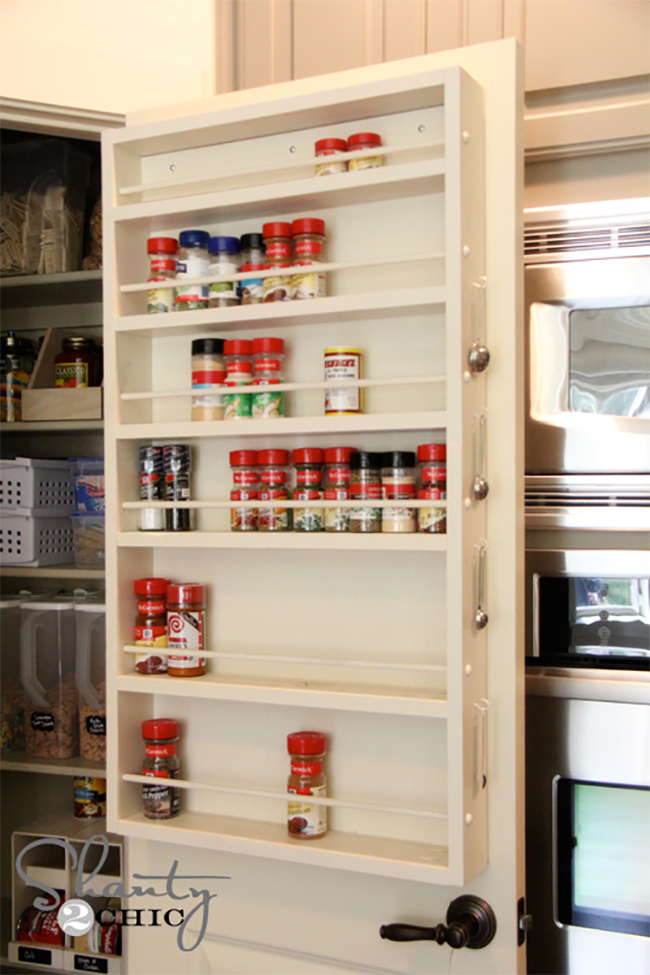 Do you have any big plans for your pantry door? Please share them in the comments below!