The last few years have seen a revival in design trends that were shunned away during the 90s as both unnecessary and unappealing. These include a turn towards midcentury modern, the newfound love for wallpaper, grasscloth wallcovering and even the good ol' chalkboard paint! For a long while, chalkboard paint was relegated to the walls of the kids' playroom and the kitchen. But few rooms in the house seem more apt for a wall clad in chalkboard paint than the ergonomic home office.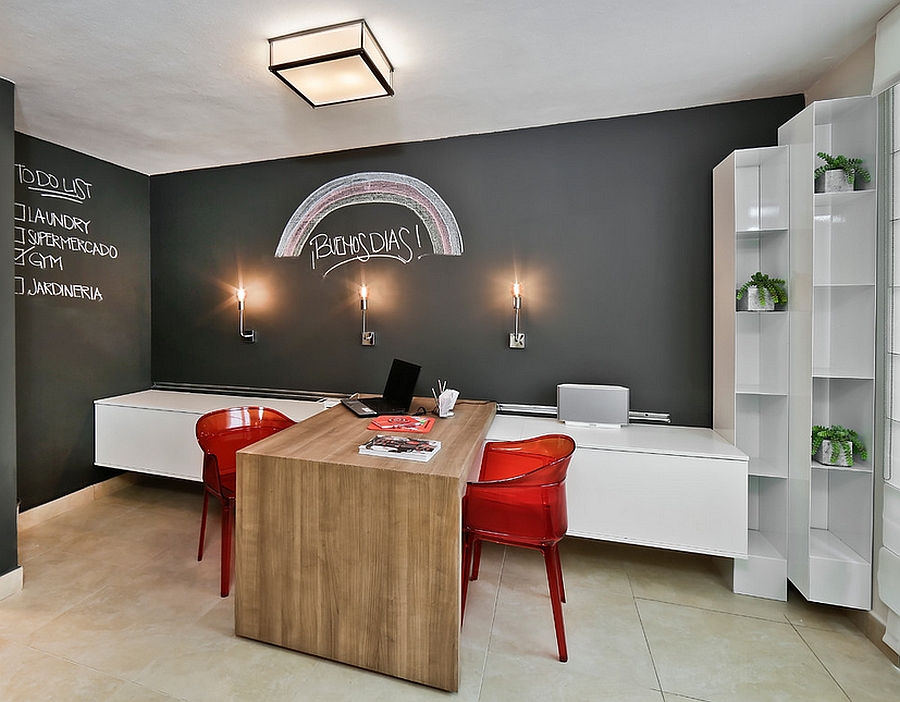 It is obviously easy to imagine why the chalkboard wall is gaining popularity in a world where laptops, smartphones and other high-end gadgets seem to be taking over. It reminds us of simpler times and maybe even brings back a nostalgic memory or two! Of course, beyond that lies the simplicity and practicality that it brings without being an expensive addition. Here are 20 home offices that unleash the beauty of the chalkboard with panache!
A Dynamic Accent Wall
Do not look at the chalkboard wall as a mere practical addition that lets you scribble down chores, upcoming events and the appointments of the day. Think of it as an aesthetic accent wall in the home office and let it elevate the overall appeal of the home office. Most home offices employ a neutral or cool color scheme, and an accent wall in black chalkboard paint seems absolutely perfect to add a hint of playful sophistication to the setting. Black also works beautifully with other bold colors such as red, yellow, orange or even blue. And if you are not too happy with black, remember that chalkboard paint comes in other vivacious colors as well!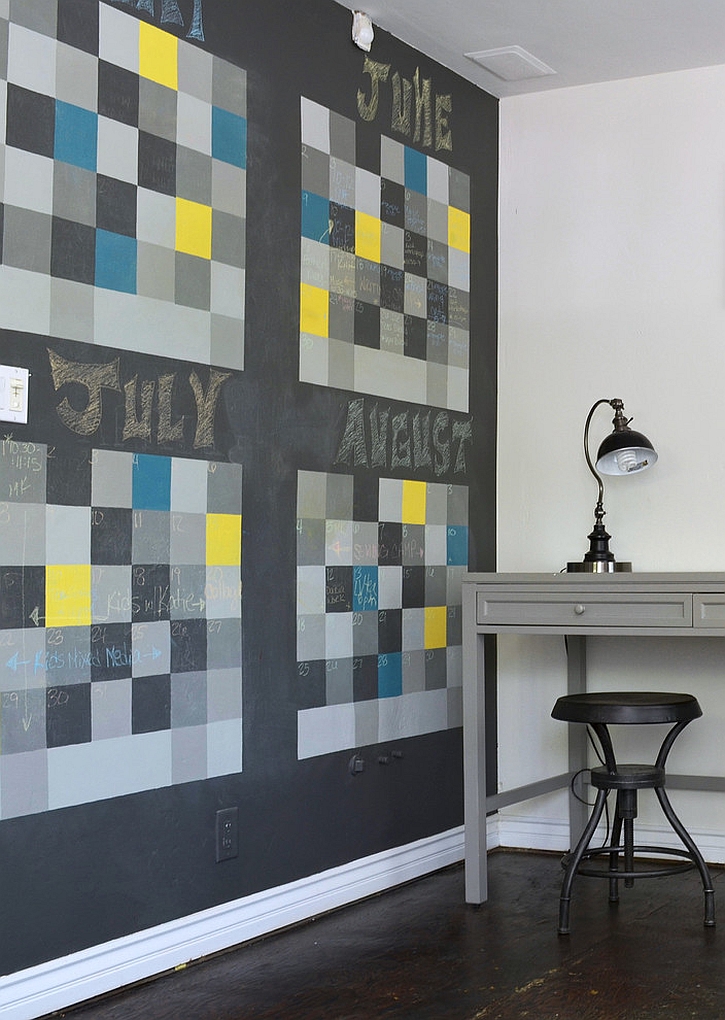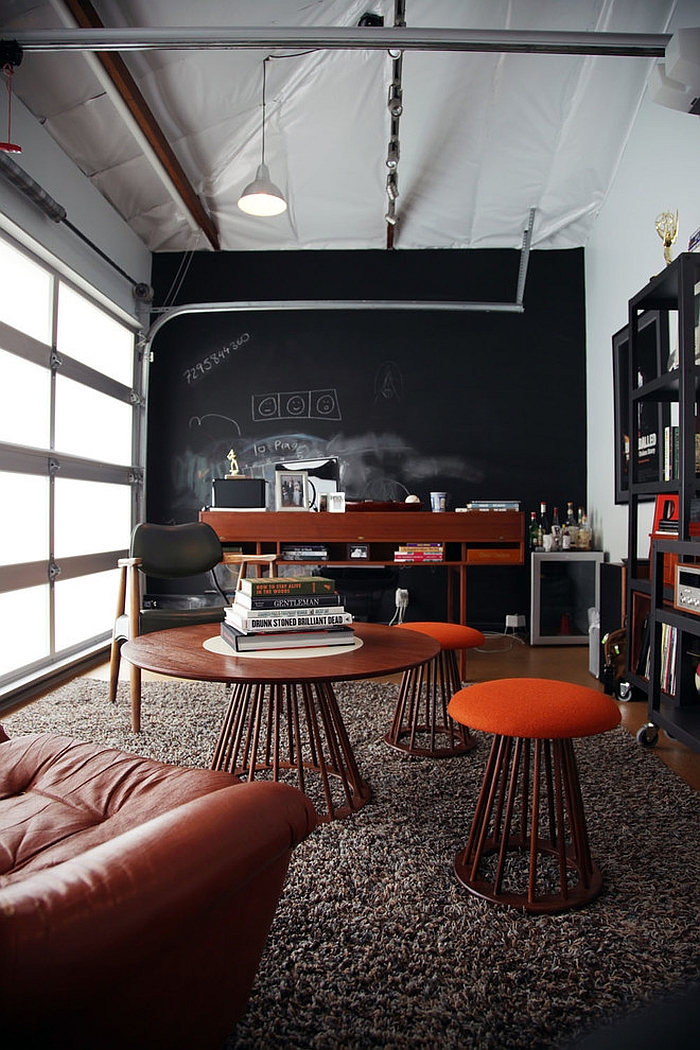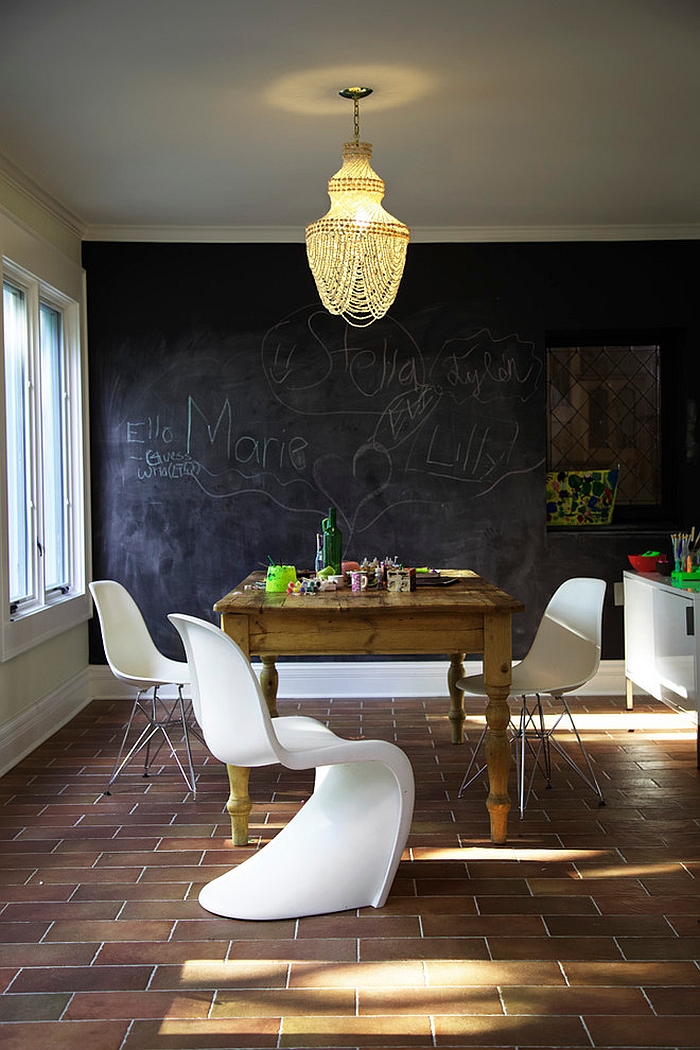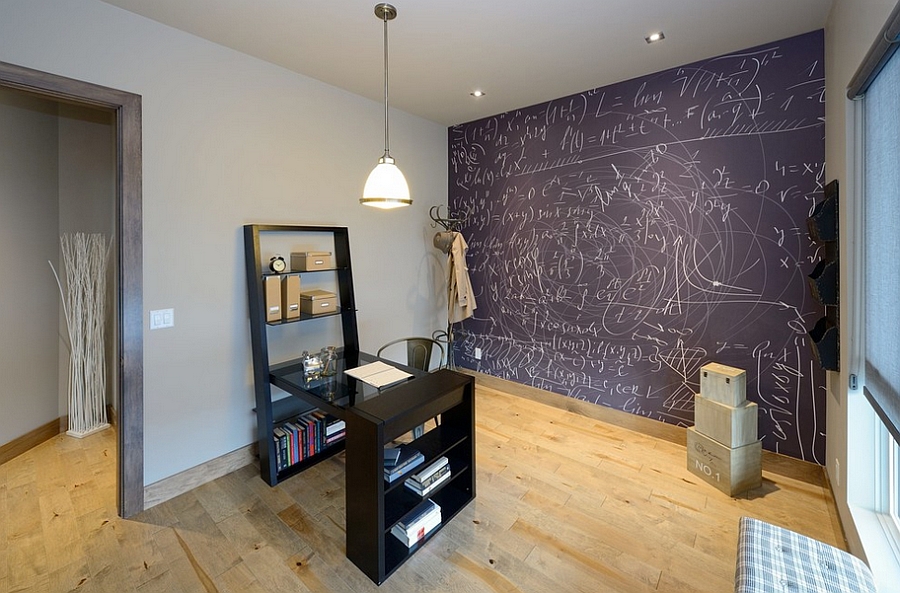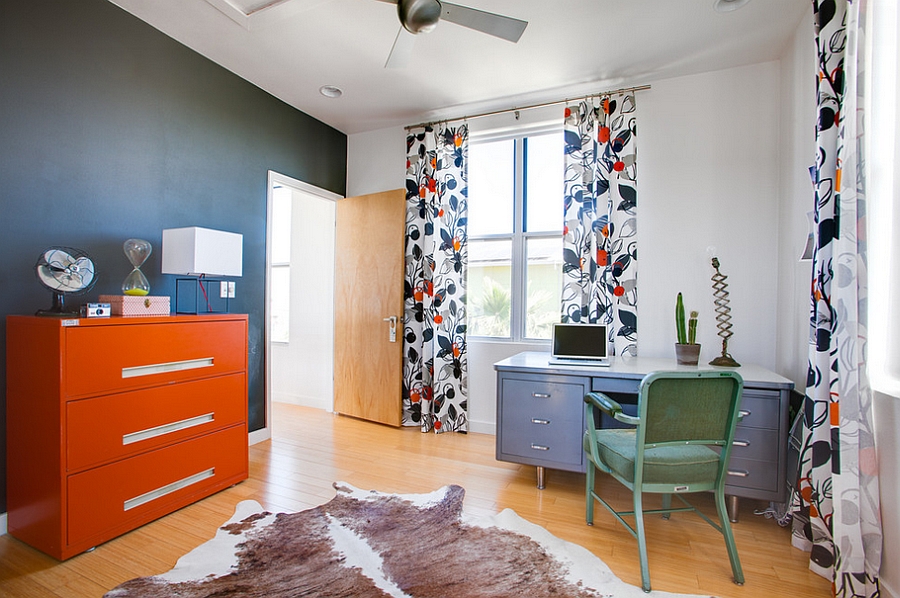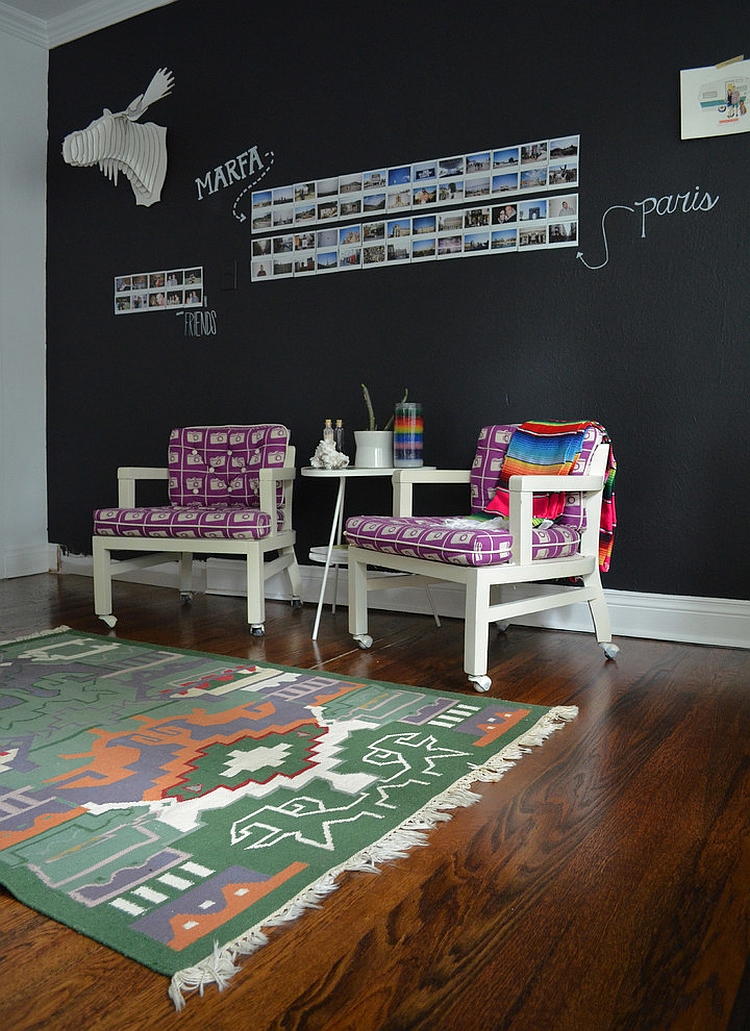 Small and Space-Conscious
Small home offices do benefit from the addition of a cool chalkboard, even if it is not an entire wall completely covered in paint. In case you are trying to convert a quiet little nook in the bedroom or a lonely corner in the kitchen into a functional, practical home office, use the chalkboard paint to delineate the space from the area around it. Creating a simple home workspace in the kids' bedroom with chalkboard paint is also an easy way to add some creative fun to the space. In small home offices, make sure that you do not use more than two or three colors, and keep the color palette as neutral as possible to ensure that there is no visual clutter.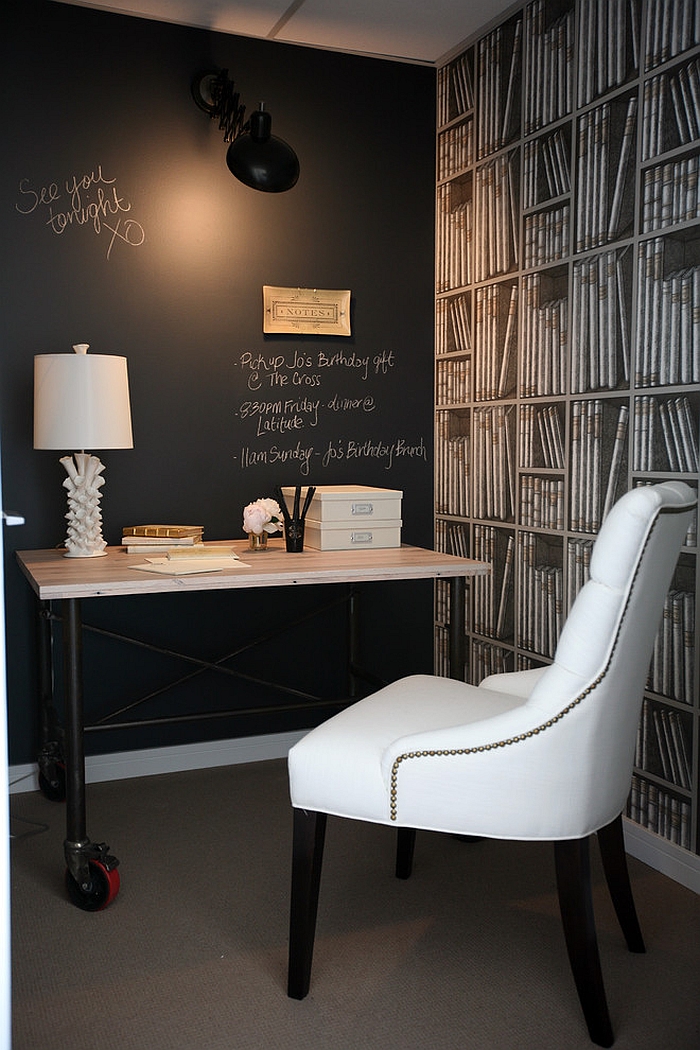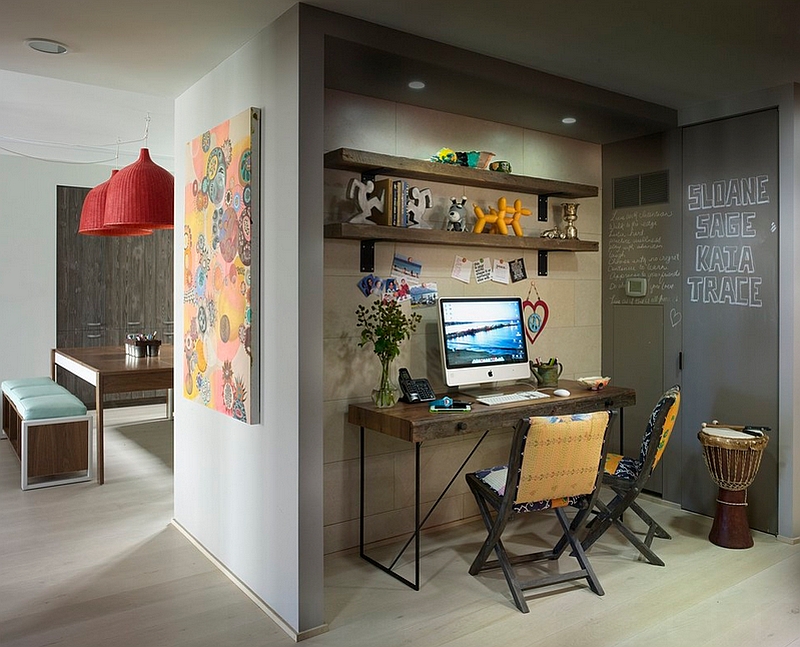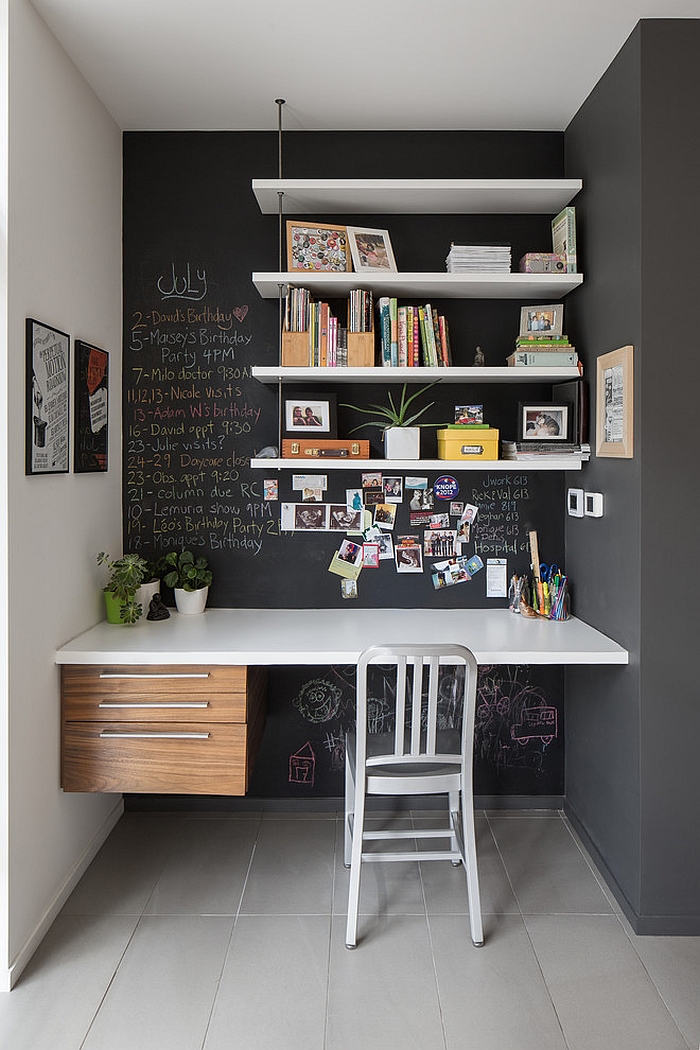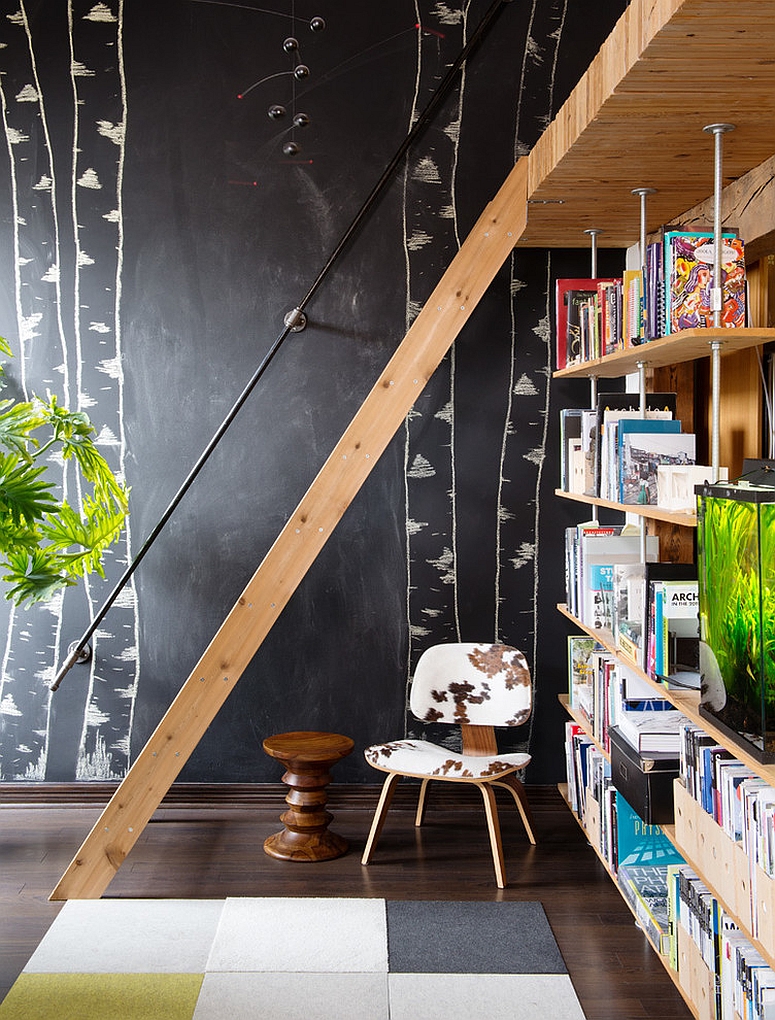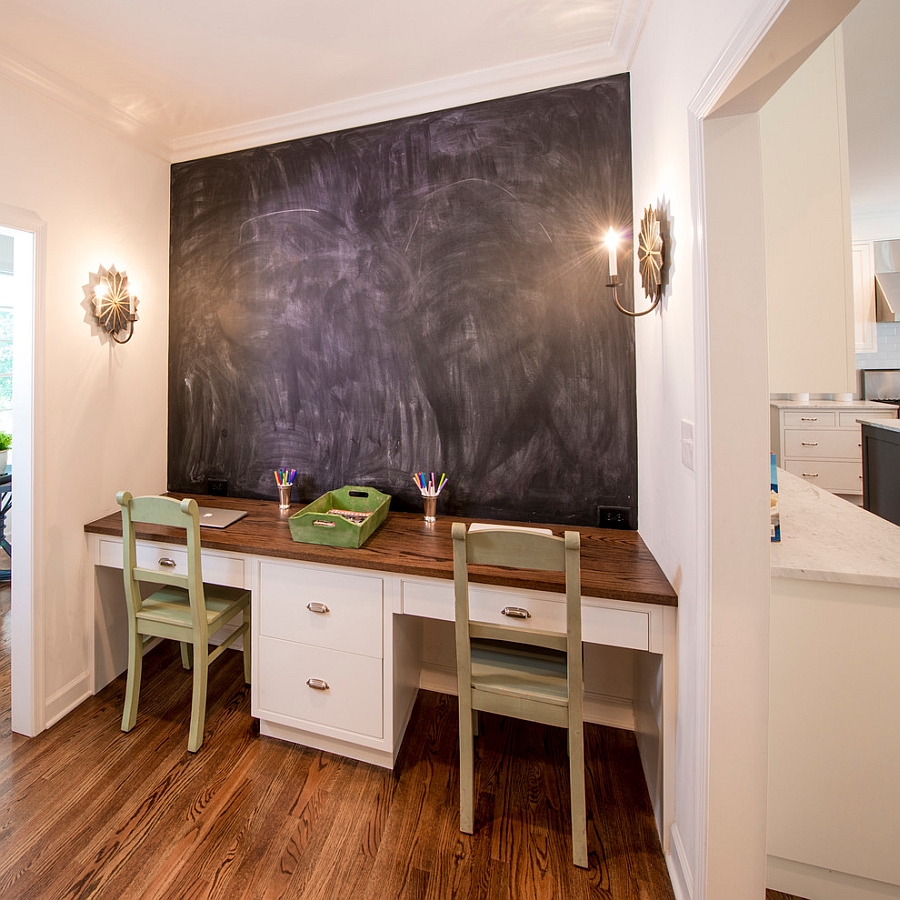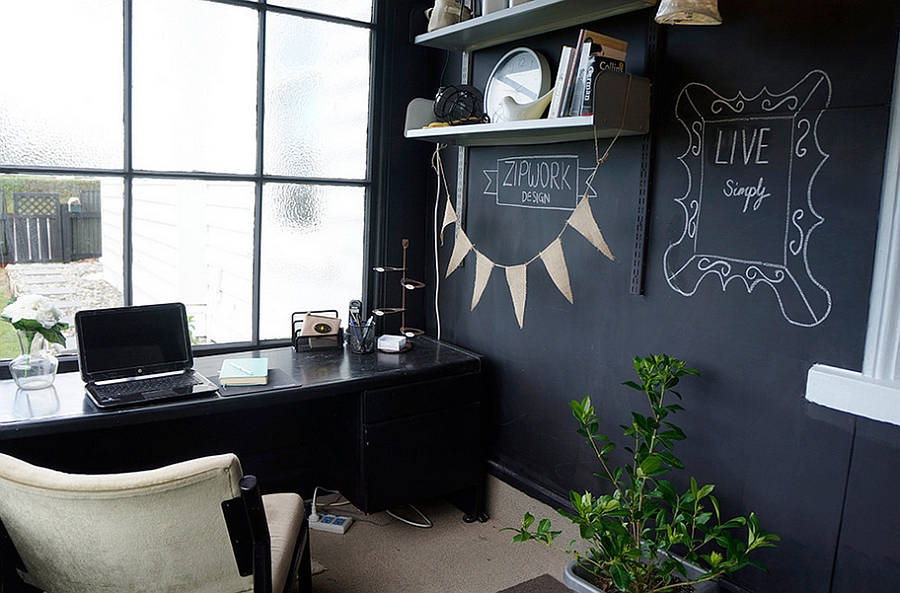 Fun beyond the Walls
There is no doubting the fact that chalkboard walls are a great way to save your newly painted walls from the creative scribbling of your kids. They also do a brilliant job at providing the perfect sounding board for all your wacky new ideas! But what if you do not want a giant black wall in your home office? Simply turn to other surfaces such as cabinets or wardrobe doors to usher in the same advantages, but on a smaller scale! A really small chalkboard fixed to the wall above your work desk or a freestanding chalkboard that can be moved around with ease also are ideal solutions for those who want to stay away from repainting the walls.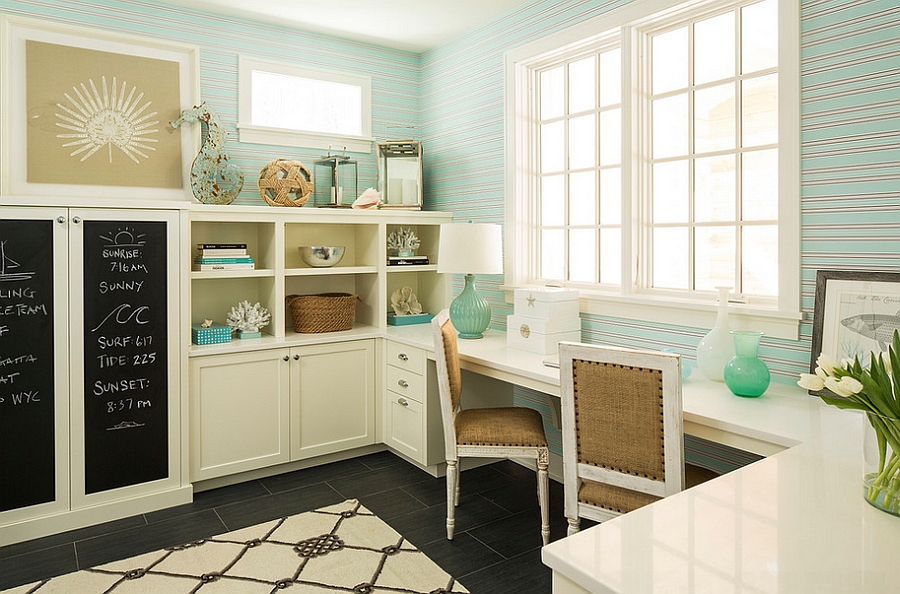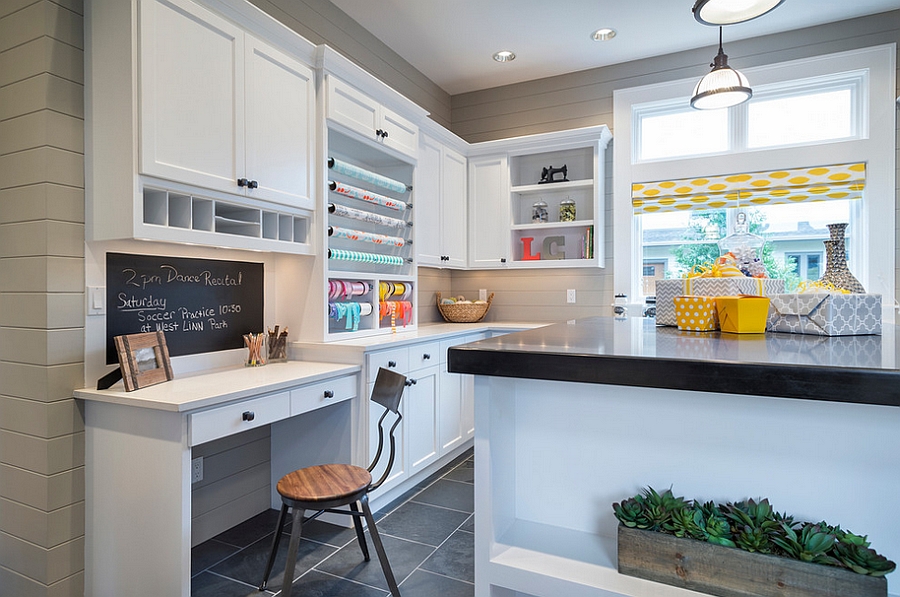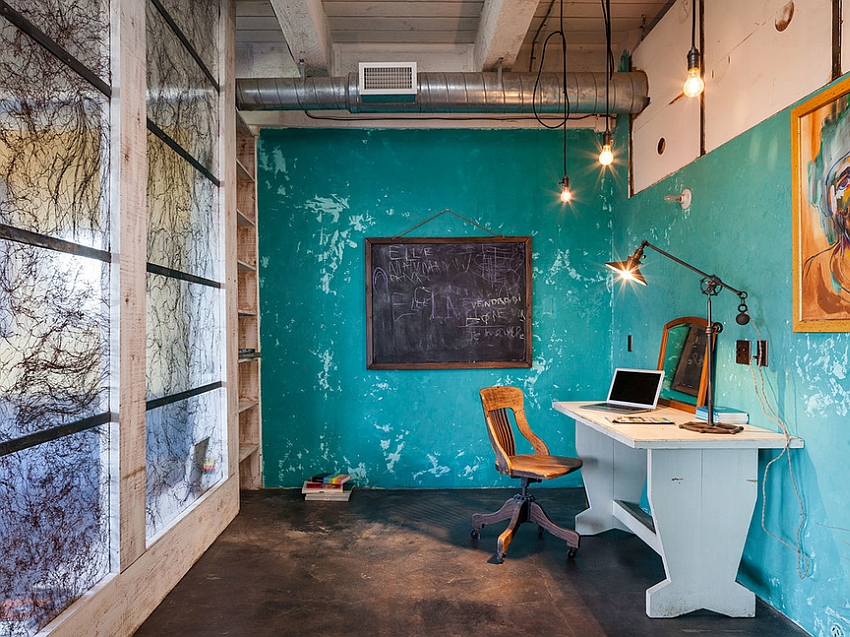 You really do not need an entire wall clad in chalkboard paint if you are aiming for functionality ahead of form. Even the tiniest of home offices with minimal wall space can benefit from the makeover, and it also creates a personal, beautiful focal point. If you do fancy your artistic skills, then you can even use it as a canvas to showcase your hidden talent… The possibilities are simply endless!