Long gone are the days when bachelor pads reminded you of cluttered college dorm rooms filled with unnecessary posters and a whole lot of mess. Today's bachelor pads are sleek, stylish and curated spaces that exude a sense of 'cool sophistication'. Located in Barnes, a district in south-west London, this charming hub combines midcentury modern brilliance with vintage accessories and a captivating blend of colors and textures. The defining aspect of this exquisite bachelor pad crafted by Daniel Hopwood Interior Design for a couple of brothers is the use of high-end furniture that takes the ambiance of the interior to a whole new level.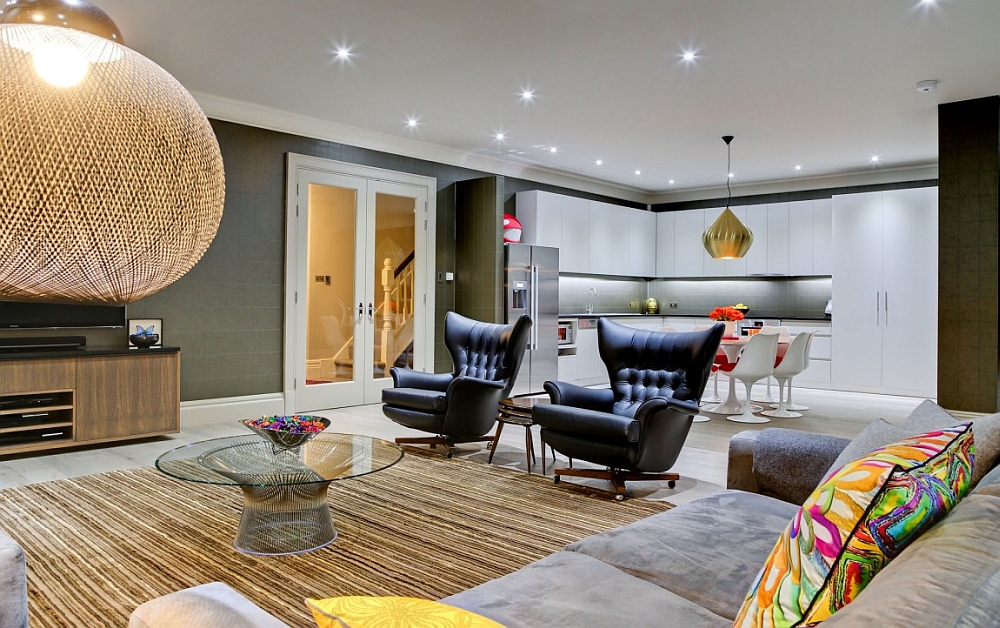 The idea was to create a dark and moody setting that offered the ideal backdrop for bright pops of color, all the while keeping the 'trendy bachelor pad vibe' intact. The smart use of focused and ambient lighting ensure that there are no dull, dark corners despite the obvious lack of natural light, while sculptural pendants add both texture and pattern to the contemporary setting. The living area plays host to large Moooi Non Random Lights, the unmistakable Platner coffee table and twin comfortable swivel chairs with a distinctive winged design from G Plan Vintage. Wallpaper in cool gray shapes the backdrop, while plush choices and colorful cushions complete this space.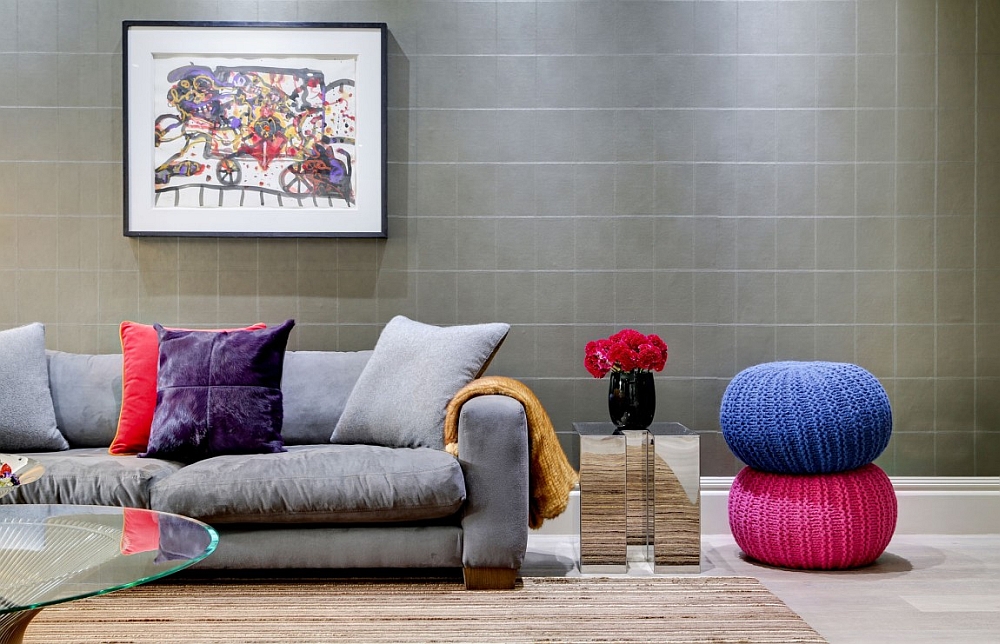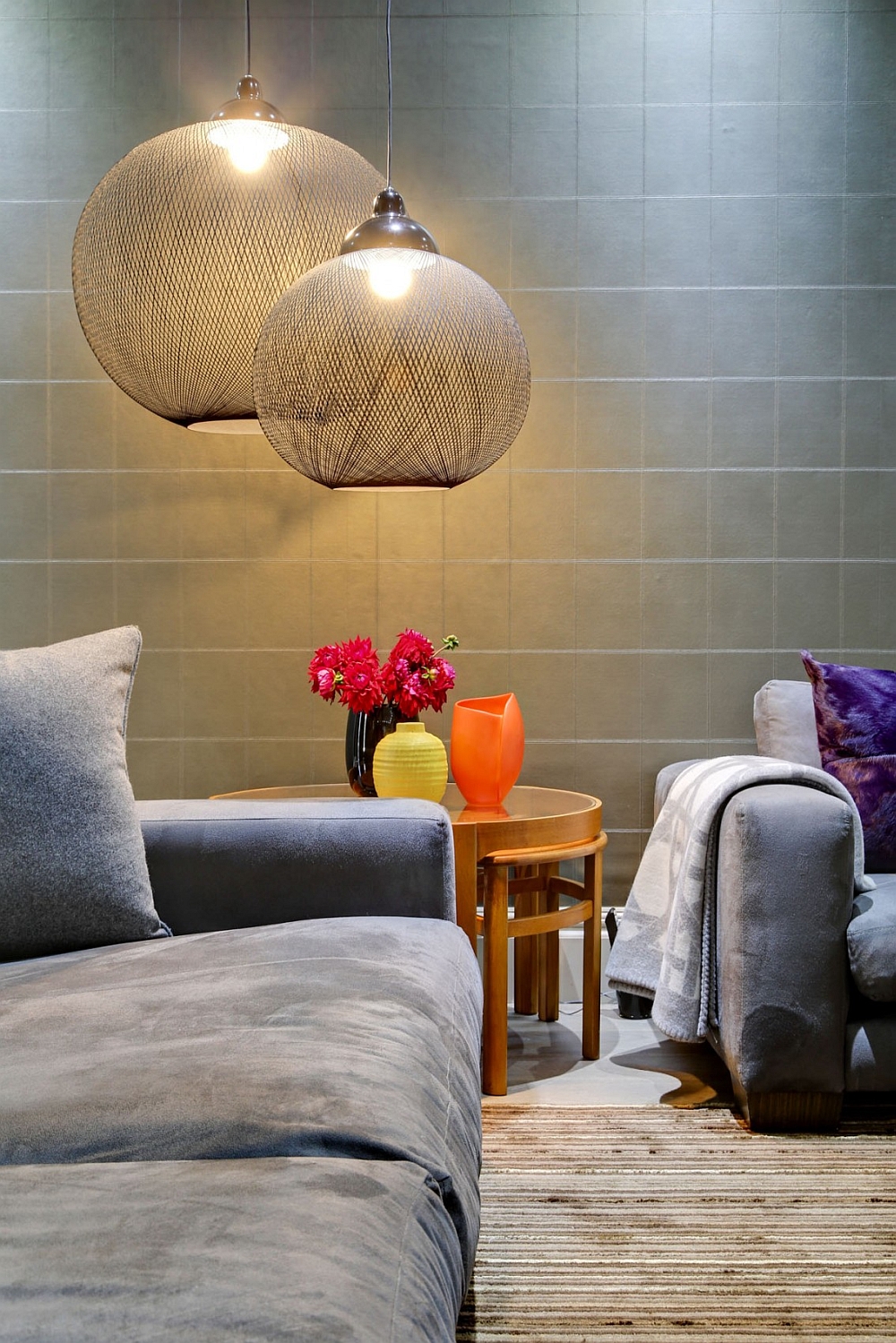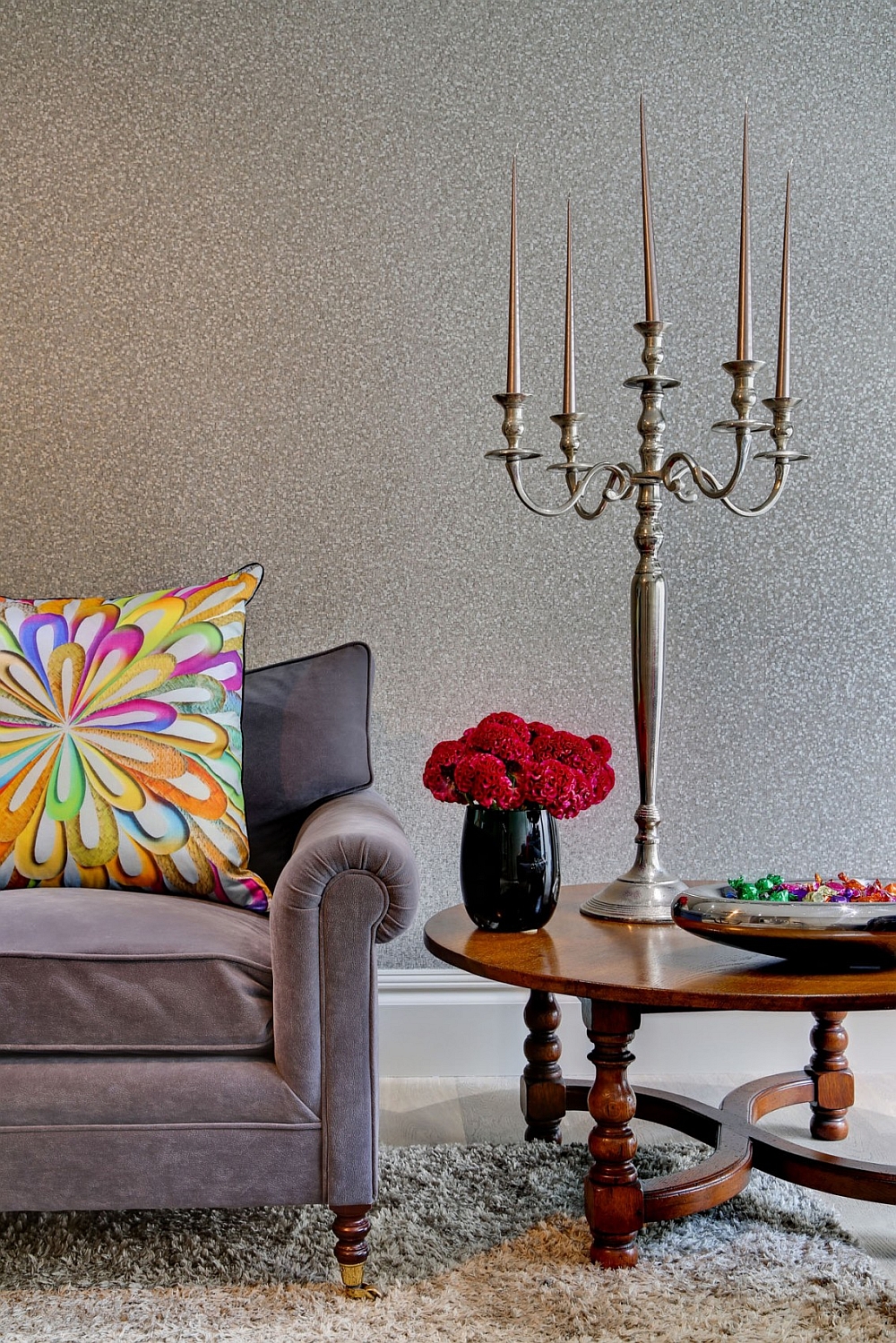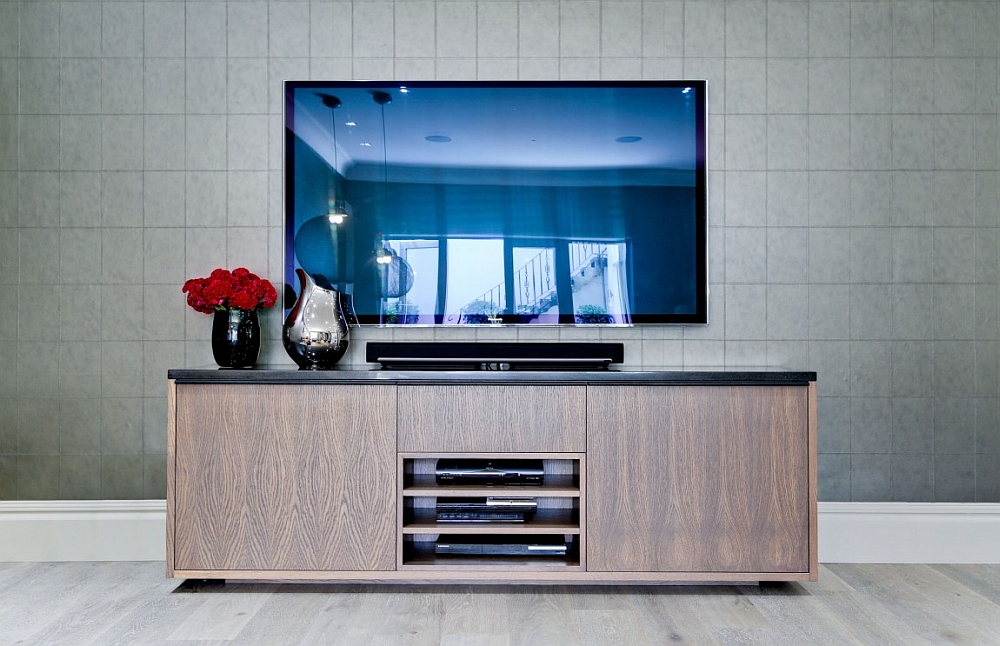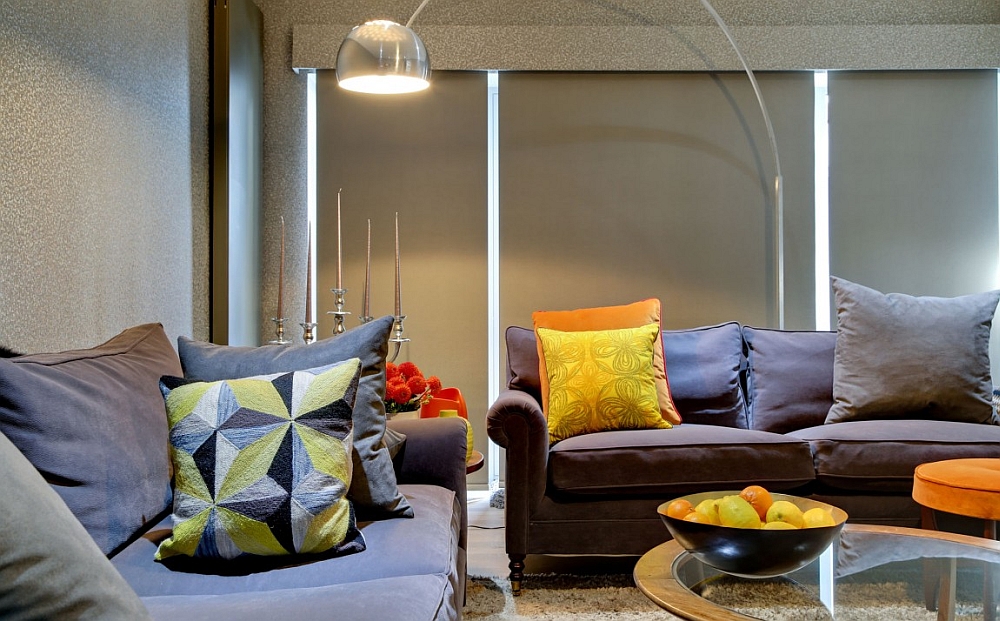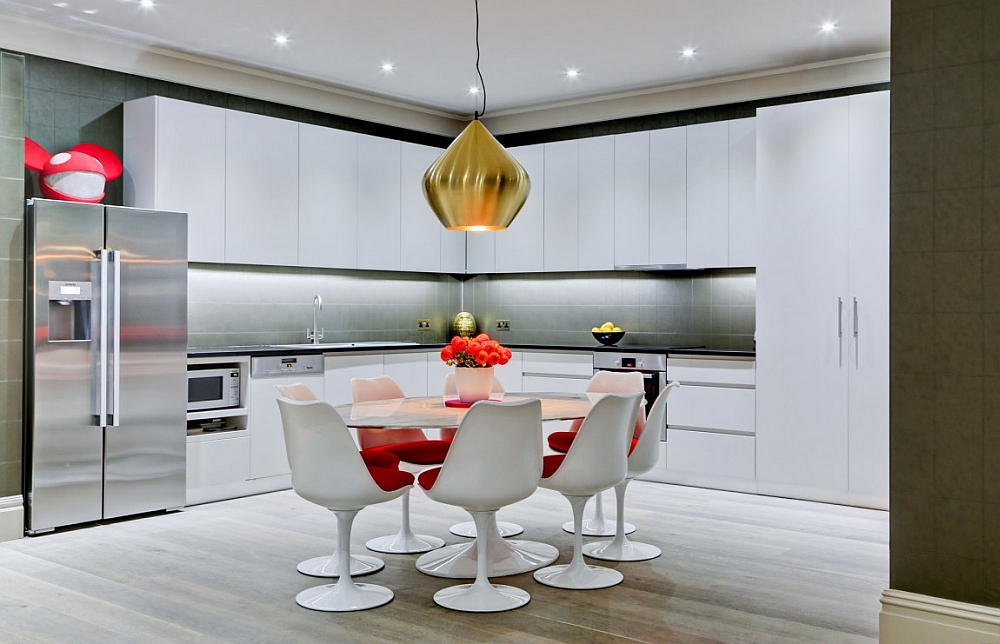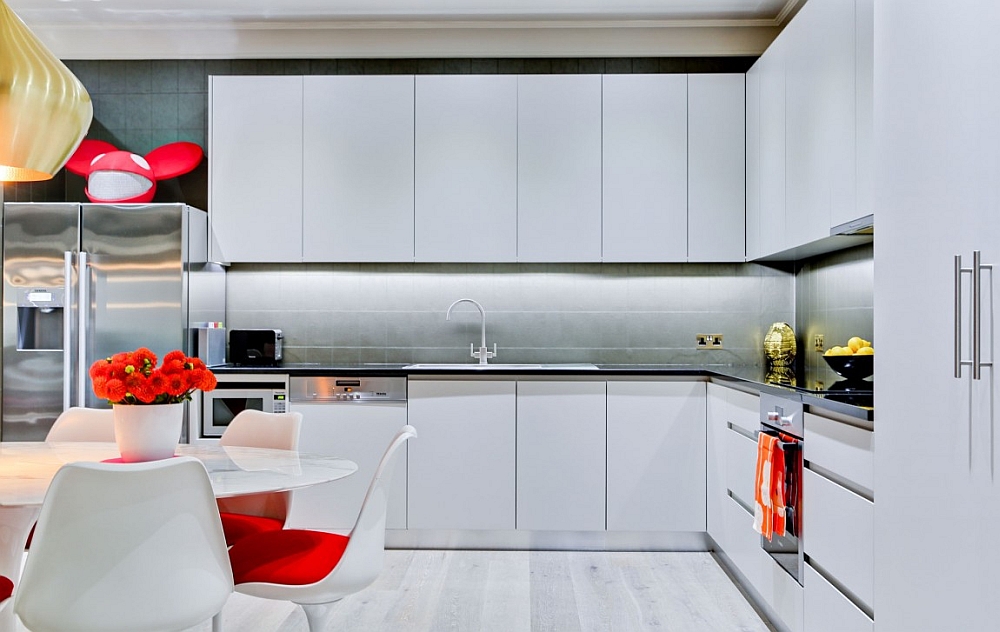 The minimal kitchen and dining area in white offers the perfect backdrop for the large Tom Dixon Stout pendant in brass to shine through. With the timeless Tulip chairs and table shaping the dashing dining room, the entire bachelor pad seems like a treasure chest for those who love their midcentury pieces. Sliding doors, smart space-saving cabinets and a clever floor plan ensure that the available space is put to good use. When it comes to remarkable bachelor pads, few come close to this London masterpiece in terms of sheer quality!