Winter is an exciting time of the year, as the spring collections are unveiled! Like a beacon of light in the gray skies of the coldest season, an array of beautifully designed products debuts, and we can't help but celebrate the standouts. On that note, today we showcase the Spring/Summer 2015 Collection of ferm LIVING, a design company founded by Trine Andersen. If you're a fan of modern design that honors Scandinavian style and retro flair, you'll definitely want to check out today's featured finds…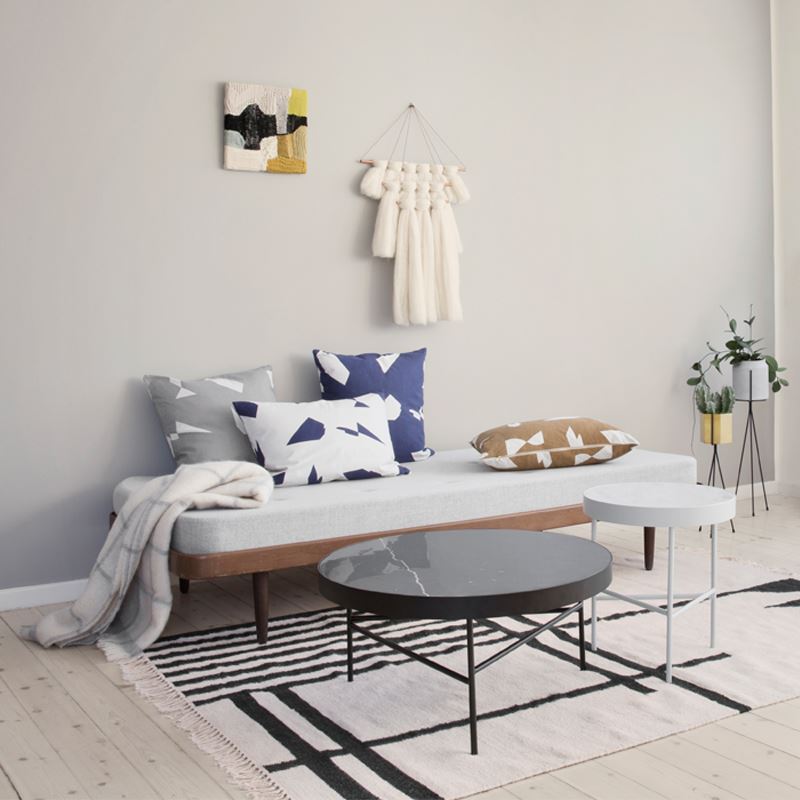 Rugs and Textiles
We begin with rugs and textiles filled with clean-lined motifs. Above and below we see the Kelim Rug, which highlights one of today's top trends: a combination of black and white hues. Black and white rugs have the power to anchor virtually any space, which is why we see them time and time again in modern homes. Side note: aren't those diagonal-lined Plant Walls below amazing?! Add them to your favorite pot, and let the vines begin to creep!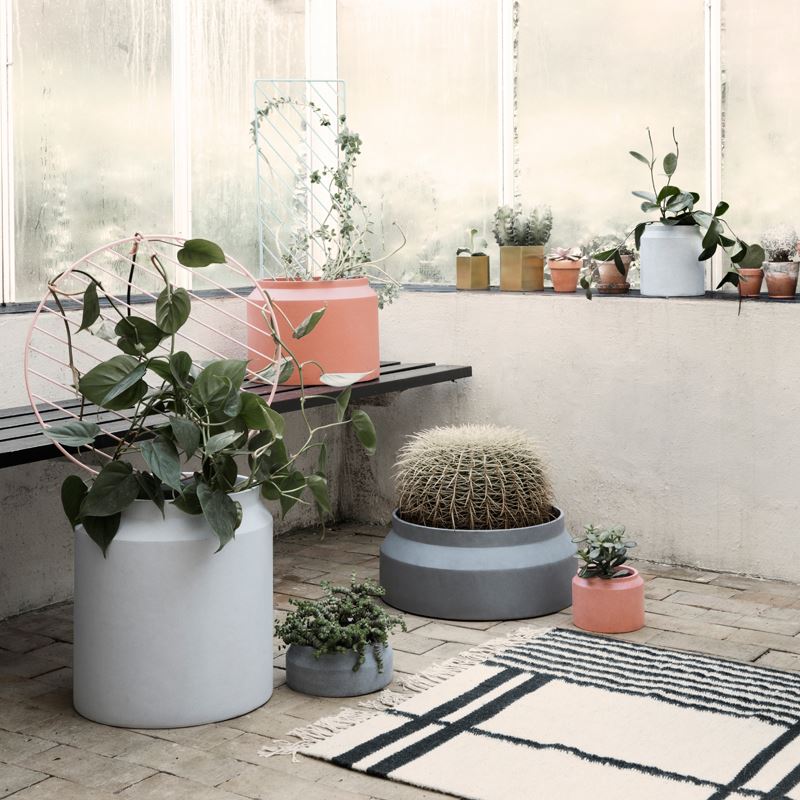 With illustrations by Alyson Fox, the Cut Cushions below make an impact, thanks to a unique geometric pattern and special details such as 100% organic cotton and brass zippers. In blue, grey and brown hues, these pillows thrive in warm- and cool-toned spaces alike: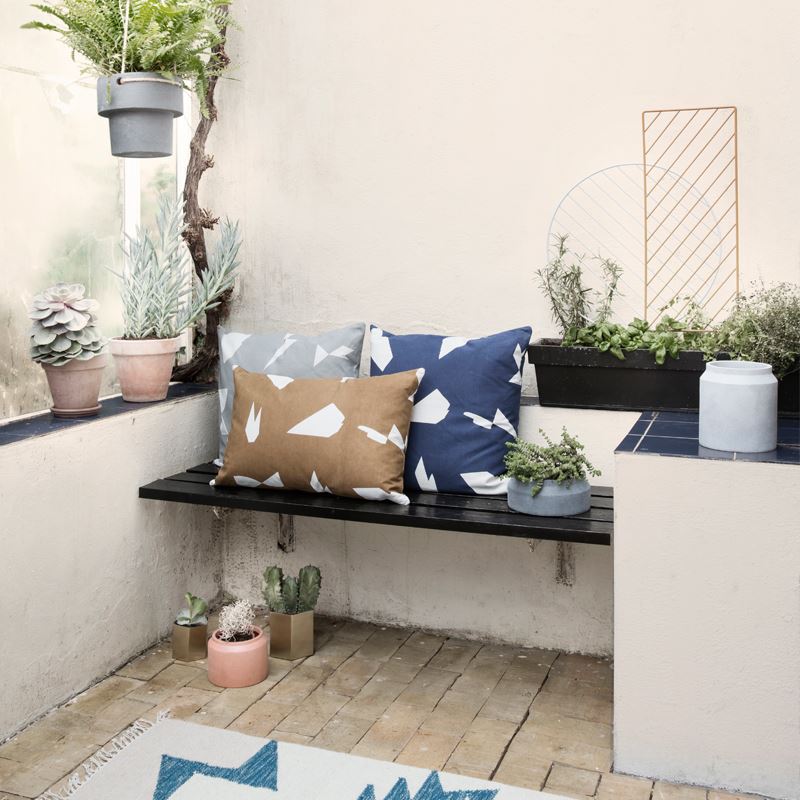 If you're looking for additional ways to incorporate Alyson Fox's geo pattern into your home, opt for the Cut Bed Cover in Blue (or Grey). Mix and match patterns by adding an array of throw pillows to your sleeping space, as shown below: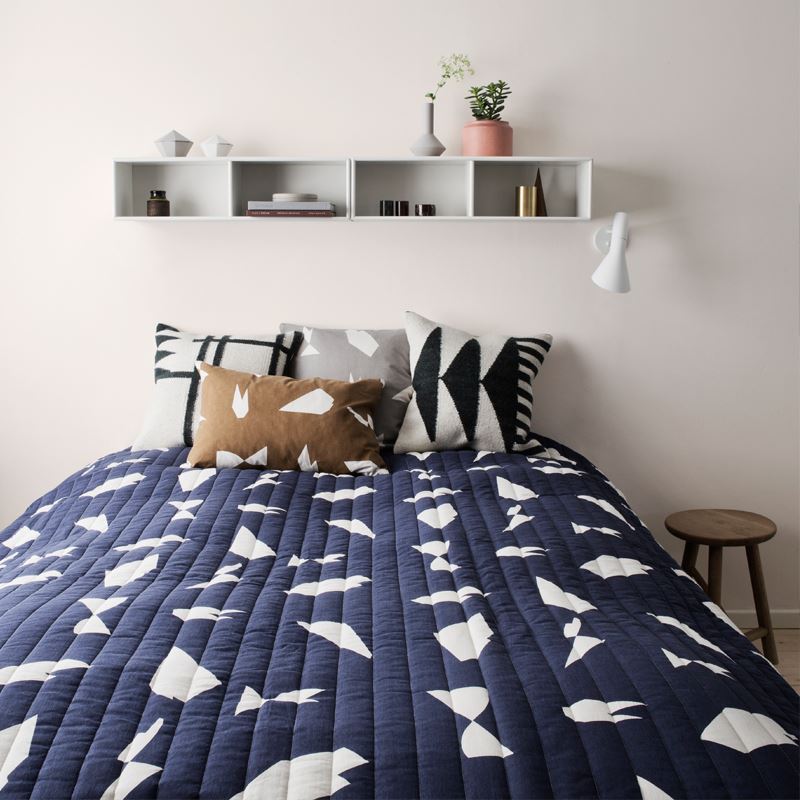 It's exciting to see so many fresh patterns on display in ferm LIVING's new collection! The Cone Cushions in the next image are boldly geometric, yet there's a touch of playfulness involved. Perfect for kids' rooms and grown ups' rooms alike!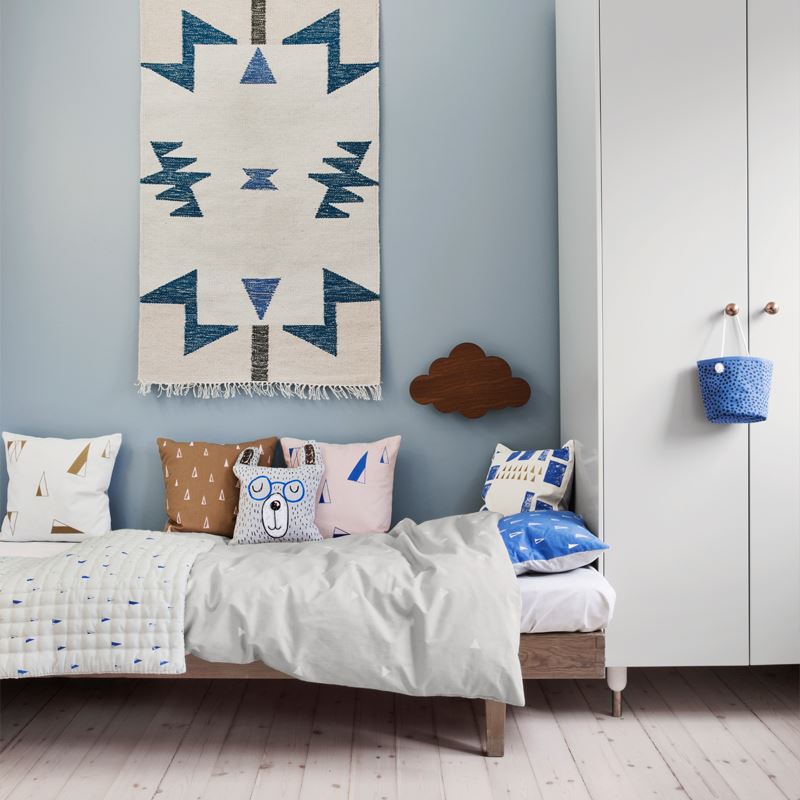 The Stamp Tea Towel is available in colors such as Aubergine, Blue and Black. Crafted of 100% organic cotton, these towels are the perfect way to wake up your kitchen with a soft yet powerful presence: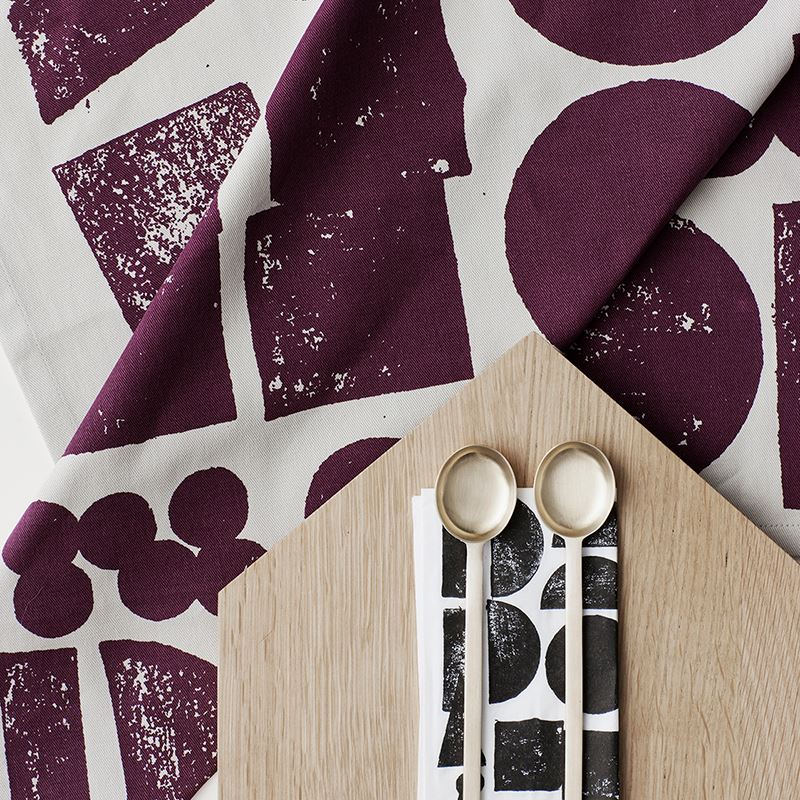 Modern Decor and Accessories
We now leave the realm of rugs and textiles and enter the world of decor and accessories, starting with pieces for the kitchen! A range of "neu" offerings enhances ferm LIVING's popular Neu stoneware collection, including the Neu Plate (shown below), which is finished in a grey glaze. Also pictured: a set of 2 Brass Spoons.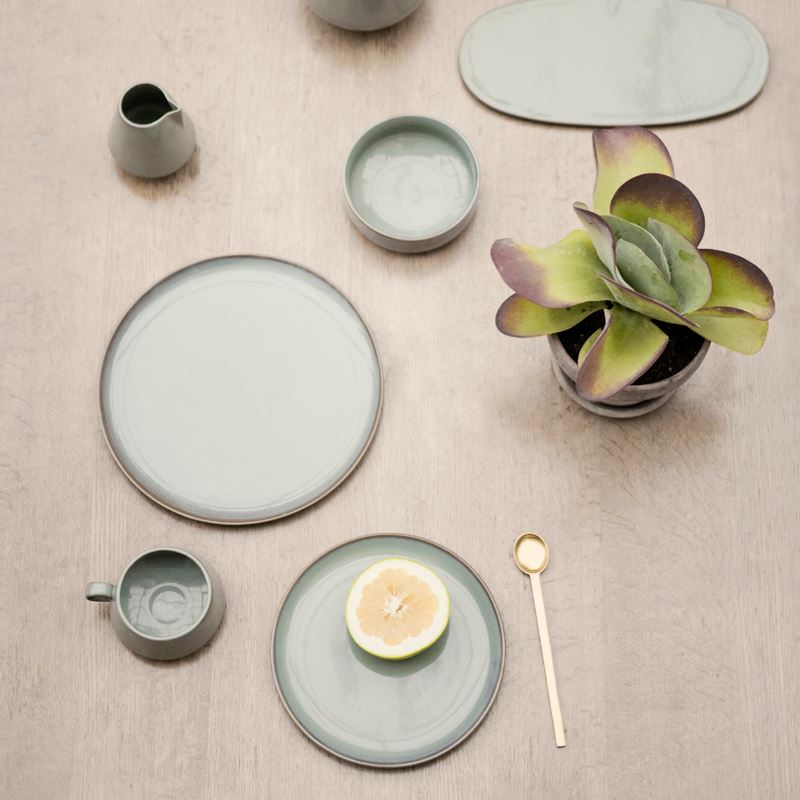 Black stained oak and black metal combine in the Black Toilet Paper Holder, which adds sleek modern style to the most functional of items. Now if we can only track down that grey striped toilet paper…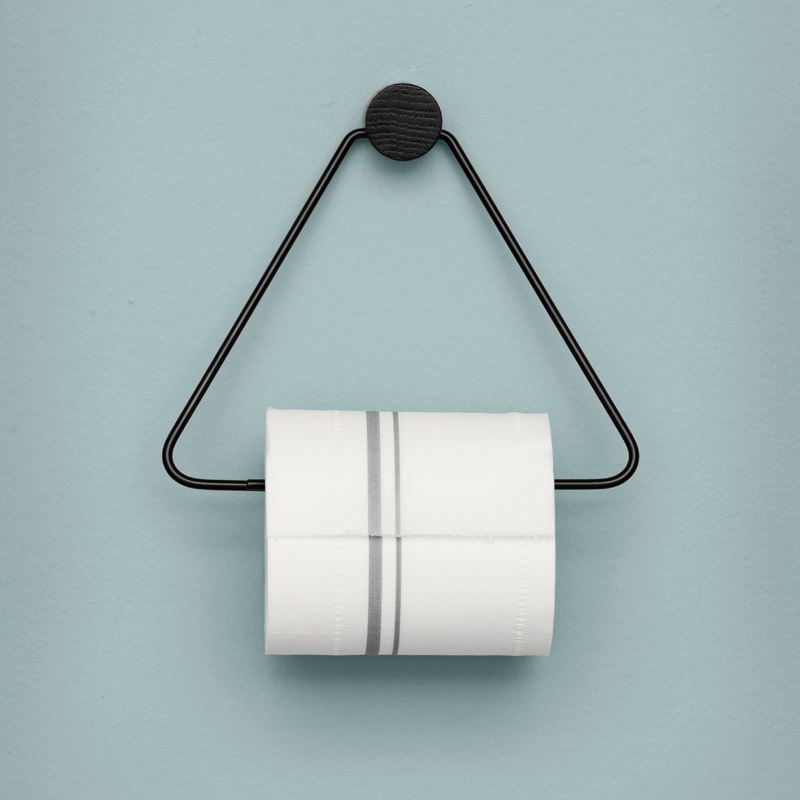 If you collect objets d'art, you'll want to check out ferm LIVING's Collect Vases, crafted of ceramic and adorned with soft rubber paint. The beauty of this set is its versatility. Use each piece individually or combine them all to make one modern statement: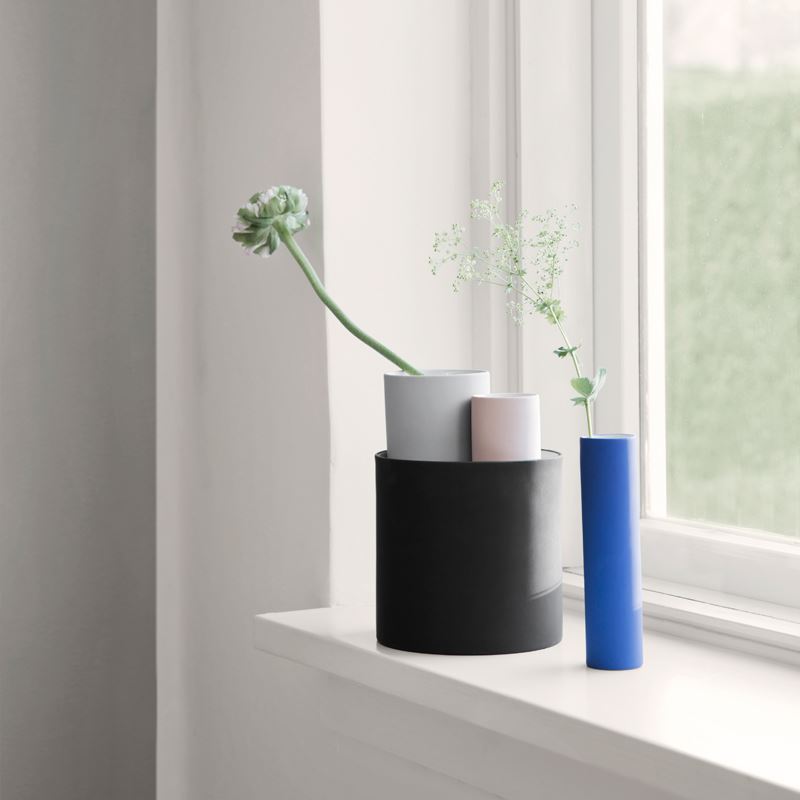 Frost-proof concrete is the material of choice for ferm LIVING's new collection of Pots. Neutral hues such as Dark Grey, Ochre and Light Grey make these items universally appealing (and able to work in any room of the home, as well as outdoors)!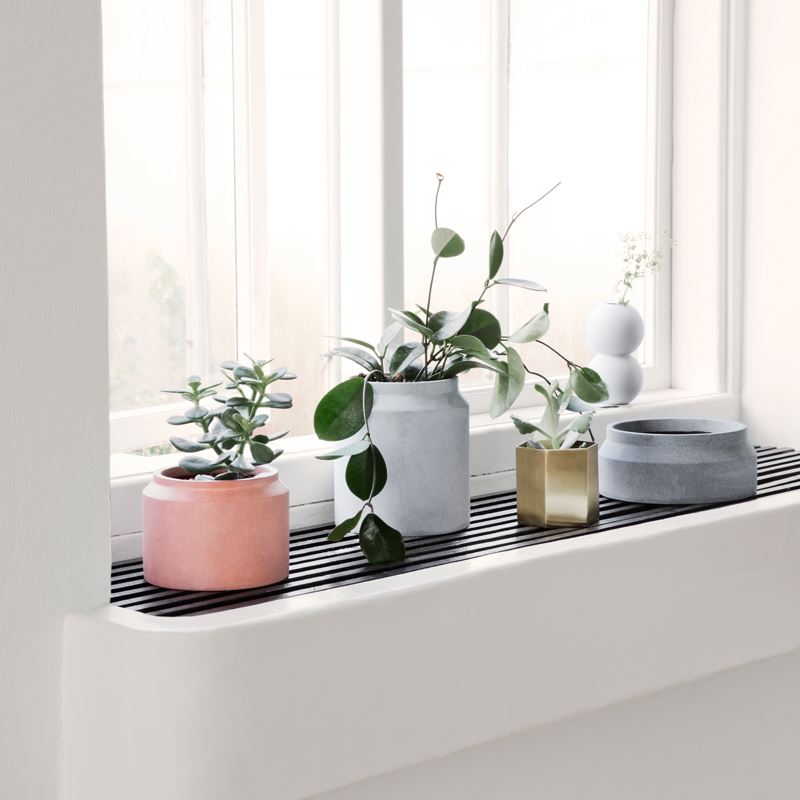 While ferm LIVING's House Blocks are great fun for kids ages 3 and up, they're also great fun for adults looking to add a whimsical touch to their interior! Aren't these patterned blocks extra fetching when displayed on the Round Dorm, shown below?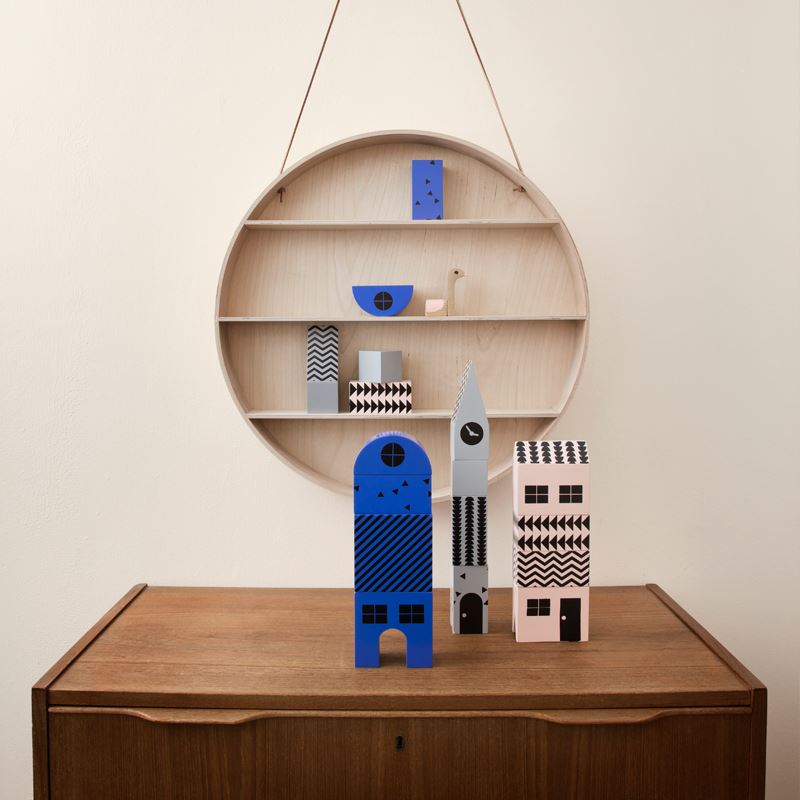 Are you eager to start shopping? These new finds will be available in the near future, so mark your favorites and begin dreaming of ways to freshen your space for spring!