Is your gorgeous bedroom in gray starting to feel a touch too boring and bland with a change in the weather outside? While gray has been a 'hip' neutral that has ruled interiors for the past couple of years, a bedroom clad completely in gray can seem both sterile and a bit too dull. With experts suggesting the use of bright colors for a balanced bedroom that promotes a good night's sleep, it is definitely time to give the gray bedroom an exciting new look. And what better color to bring in vibrant beauty, energy and passion than fiery red!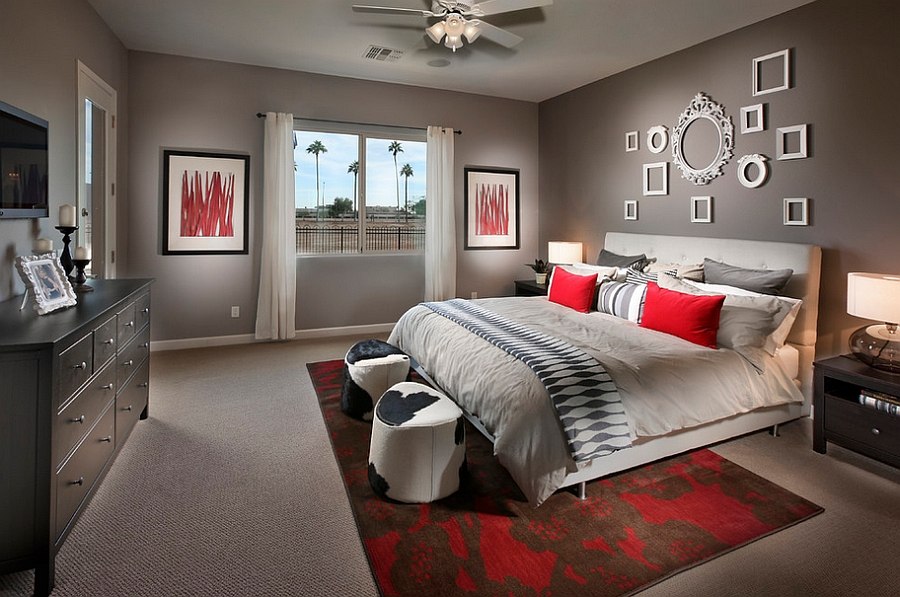 Red and gray bedrooms seem like a clever combination of the opposites; the yin and yang of the modern interior decorating universe that bring both serene balance and exciting playfulness. A bold splash of red not only creates an instant focal point, it will also aid you in beating those early morning blues. It is indeed time to paint it red… and gray.
A Classy Gray Backdrop
In case you already have a bedroom clad in gray, adding a bit of red to it becomes a pretty simple task. But for those starting out fresh, pick an elegant shade of gray that will serve you well across the changing seasons. While the temptation right now might be to opt for a darker shade like charcoal gray because of the snow-filled landscape outside, you might find it a touch unappealing in the summer months. Find the right balance by choosing a shade and a hue that you love regardless of the scenery outside! Gray can be used either to shape the accent headboard wall in the room or in a more extensive fashion for all the walls and the ceiling.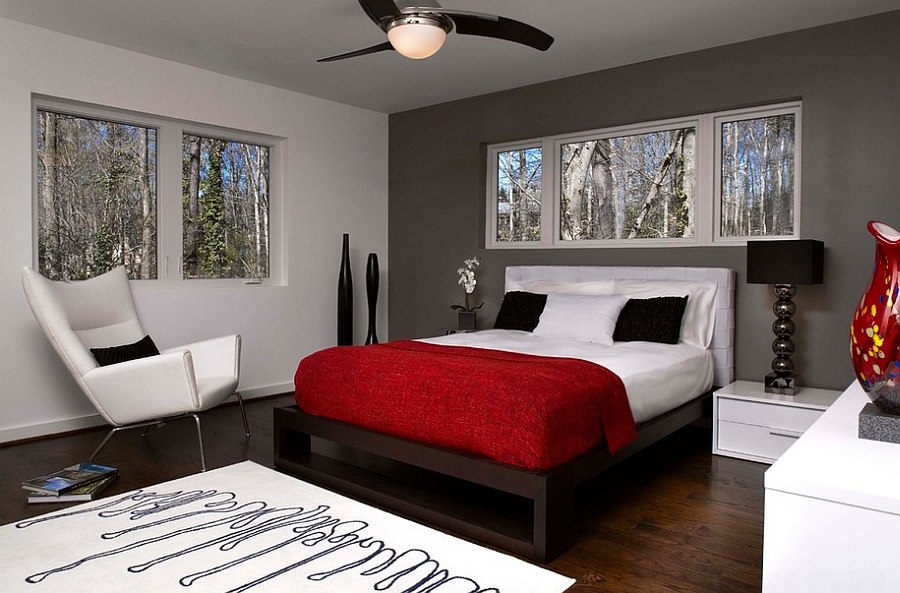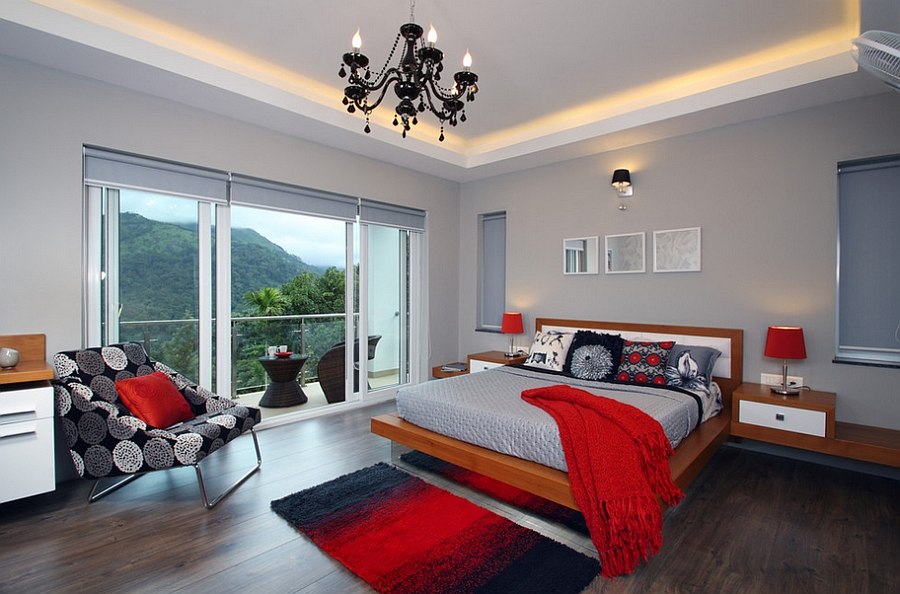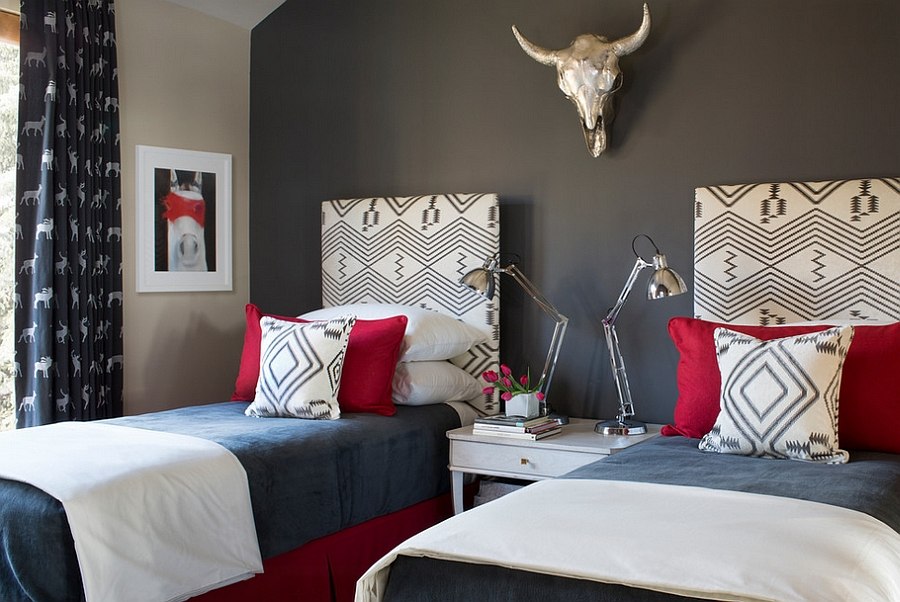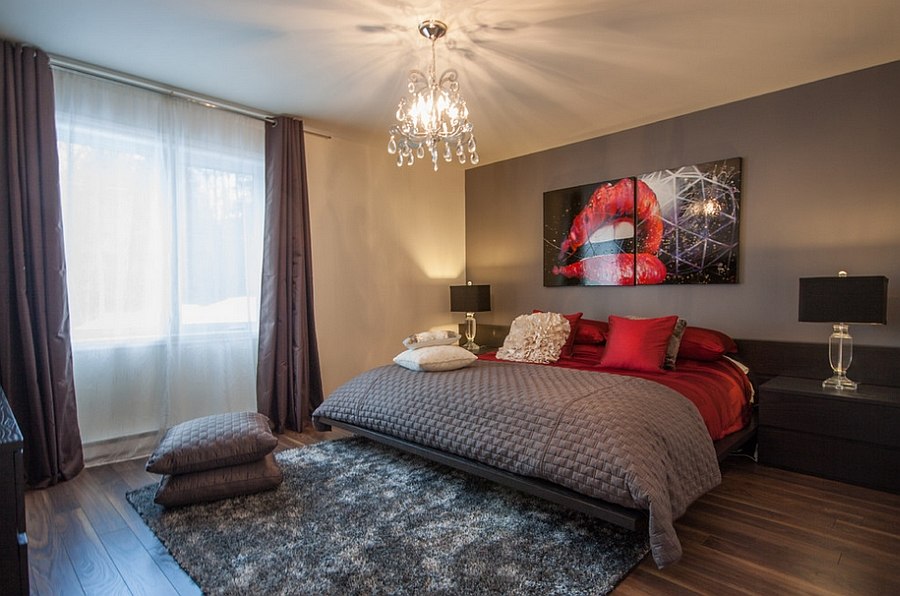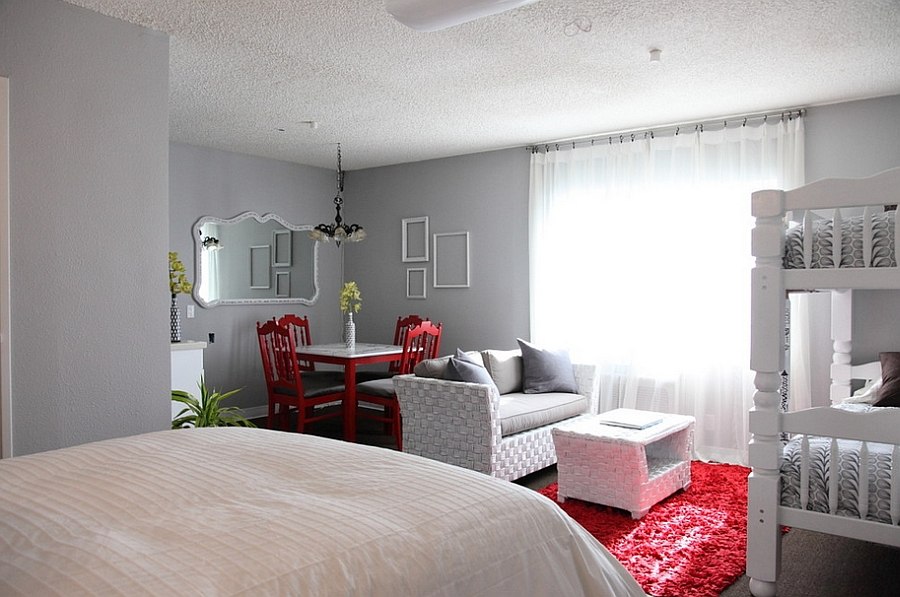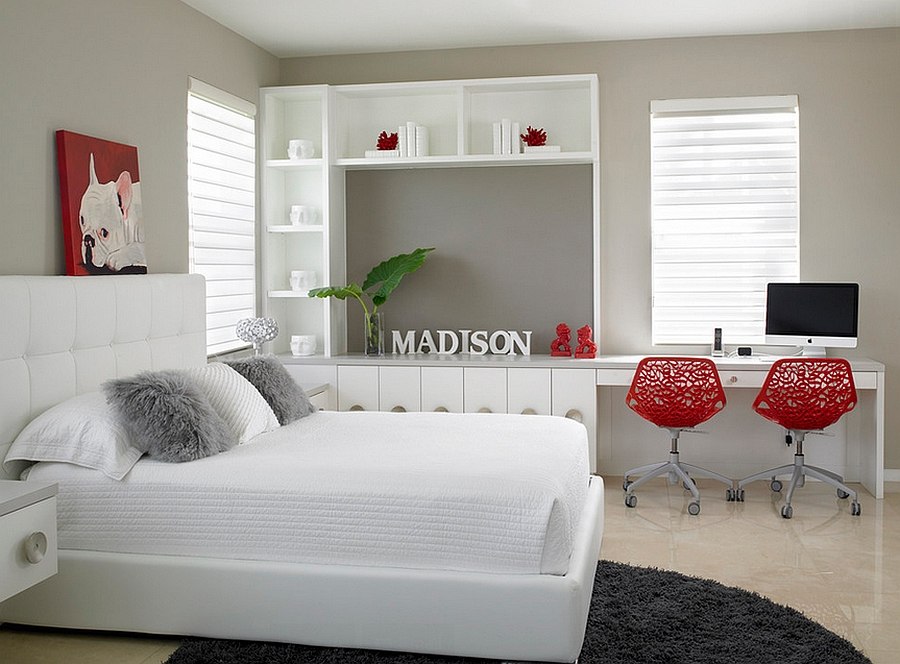 Interchangeable Red Accents
Committing to red in the bedroom need not be a choice that you're stuck with despite changing color trends and seasons. Interchangeable accents allow you to bring in red without much effort or fuss. All you need are a few gorgeous throw pillows in bright red, or cozy bedding in elegant scarlet along with a plush rug or a cool vase on the bedside table in a matching hue. As a rule, the more neutral the backdrop, the more visual impact your red accents will make. Gray is perfect in this regard, as it lets your red accessories, bedding or furniture shine through beautifully. Since red is such a powerful color, this approach offers the ideal solution for those who want to use the color while keeping a 'tranquil sanctuary' look.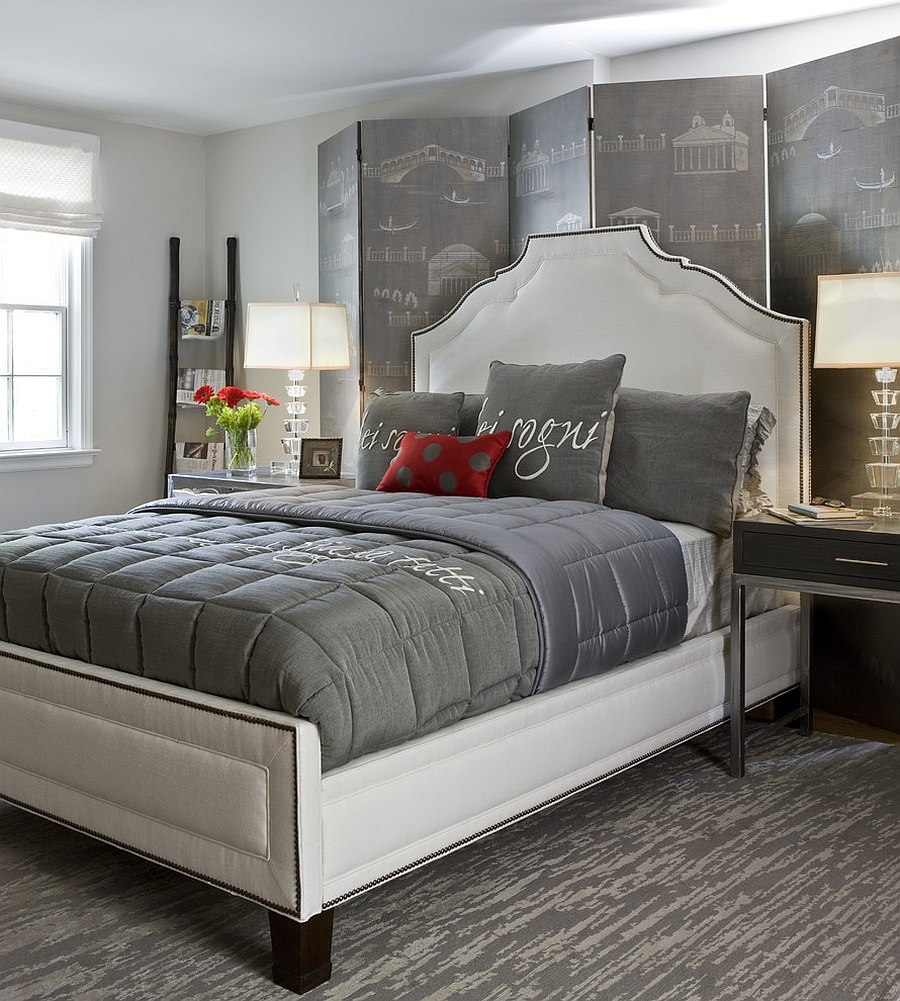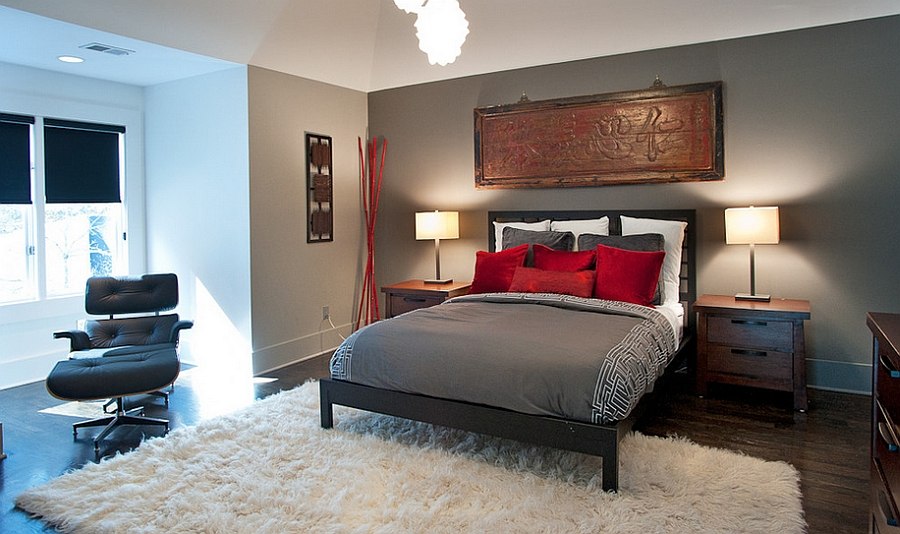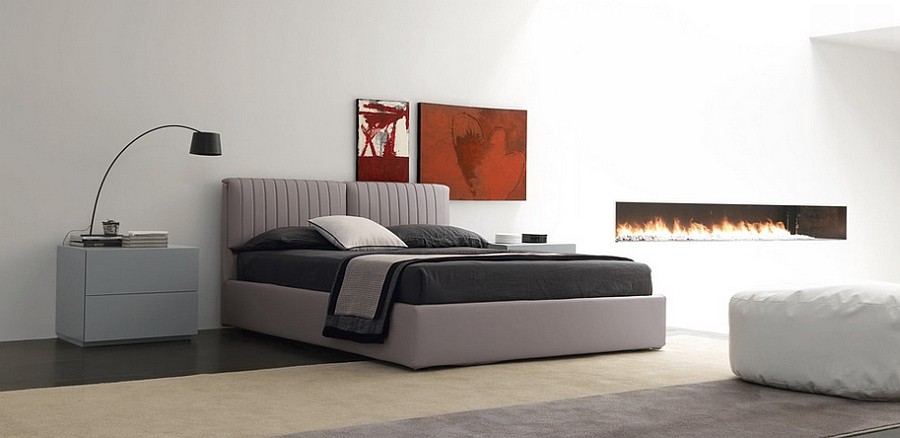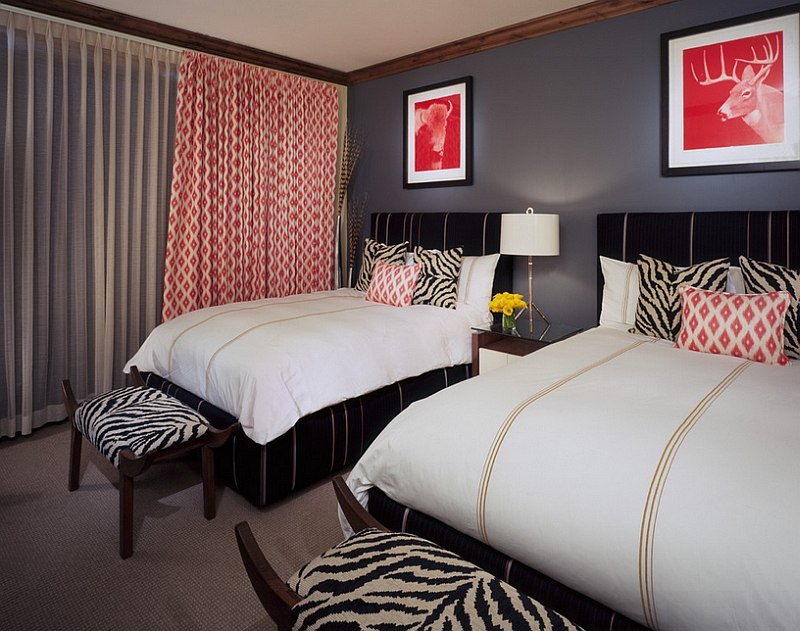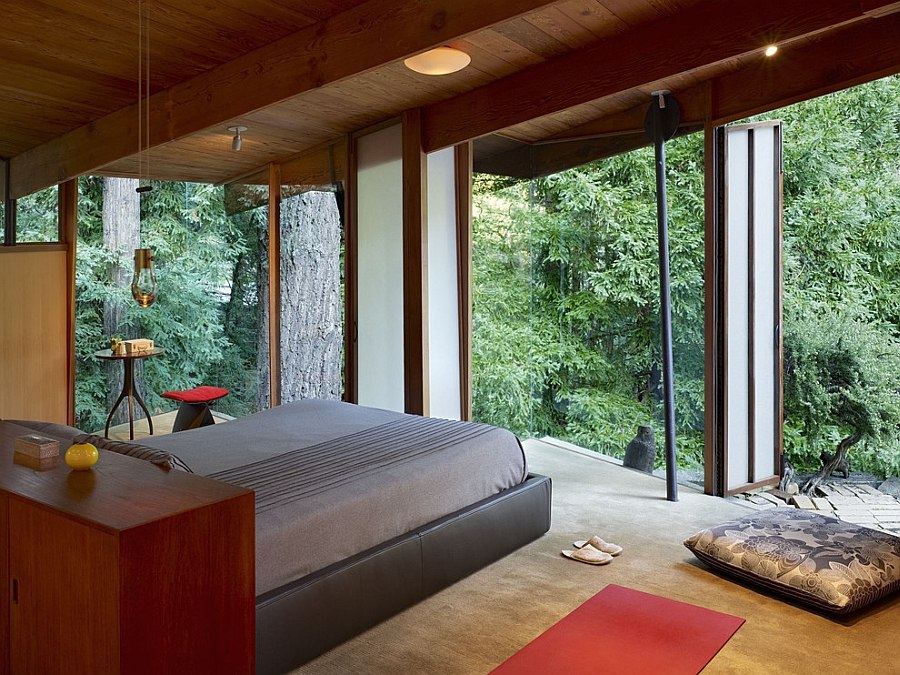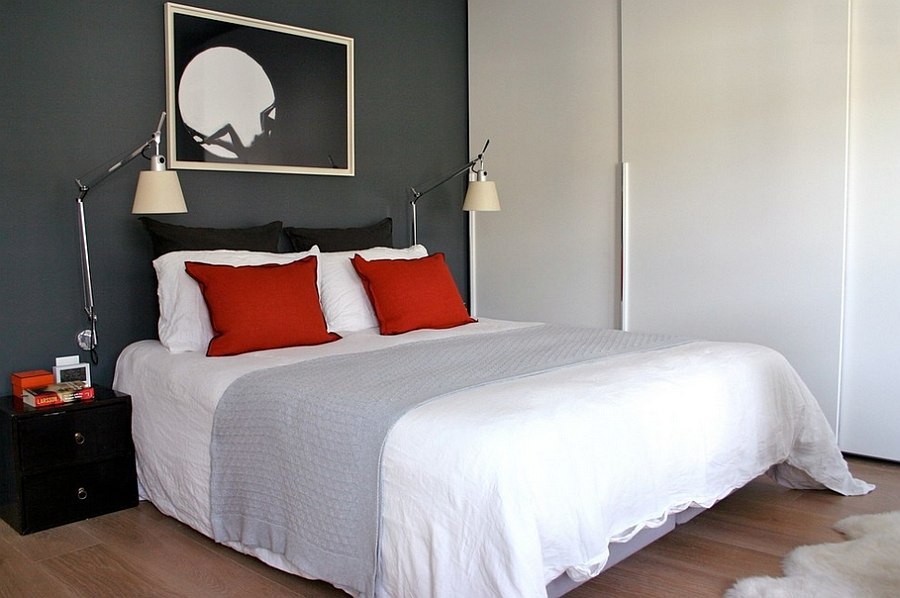 A Red That Fits Your Style!
Just like choosing the right gray for the bedroom, picking the perfect red is an essential component of this look. No matter how small the red accents might be, the shade you pick will make a big impact on the style of the room. Glossy, velvety reds work well in opulent bedrooms with a Hollywood Regency or chic glam style. With Valentine's Day a month away, this will also add a touch of romance to the bedroom just in time! Calmer reds with a matte finish are apt for rustic, vintage or traditional bedrooms and look lovely when paired with natural wooden textures. Find a compromise between the shades you love and the style you desire for a bedroom that you're comfortable with.
So, is your bedroom draped in red and gray?