One look at the gorgeous L. A. Modern, and you would totally believe that it is nestled in a hip neighborhood in sunny California or beautiful Florida. This contemporary residence located in Lodi, Italy was designed by Carlo Donati Studio to mimic the cheerful and laid-back style of a villa in Palm Springs, even while blending in beautifully with the scenic backdrop. Spread across 500 square meters, the lavish single-family villa offers complete privacy, as its street façade is devoid of any large windows. Yet the rear of the L-shaped home opens up towards the generous backyard and pool area, thanks to the use of large sliding glass doors and circular wall openings.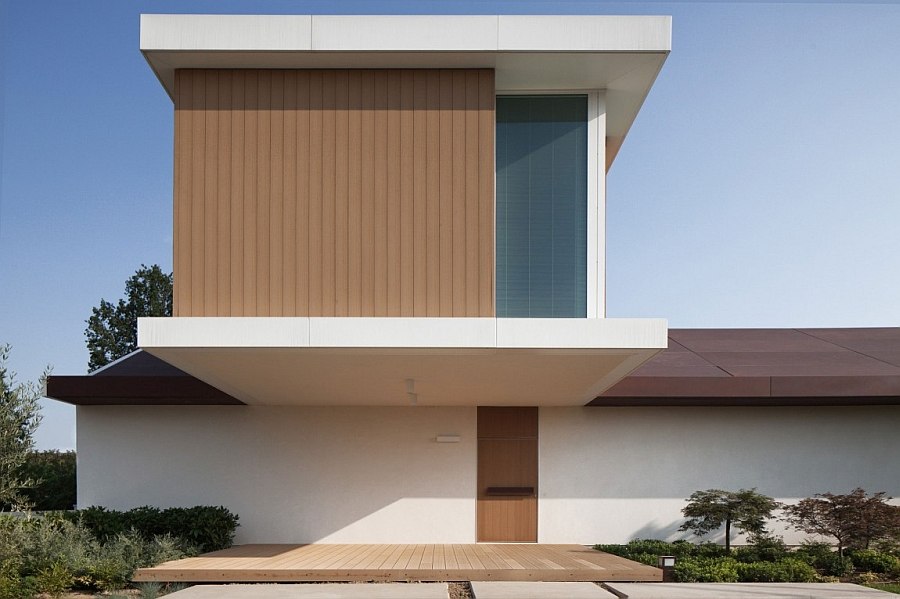 The open-plan living area, kitchen and dining space are visually connected with the backyard at all times, even as a simple, neutral color palette gives the interior a contemporary vibe. Ample natural light along with the high ceiling of the living area ensures that the villa has a spacious, airy interior. Midcentury modern decor adds to the elegance of the space, while smart lighting takes over after sunset. White stucco, corten steel and wooden slats shape both the interior and exterior of the house, combining form and functionality in a seamless fashion.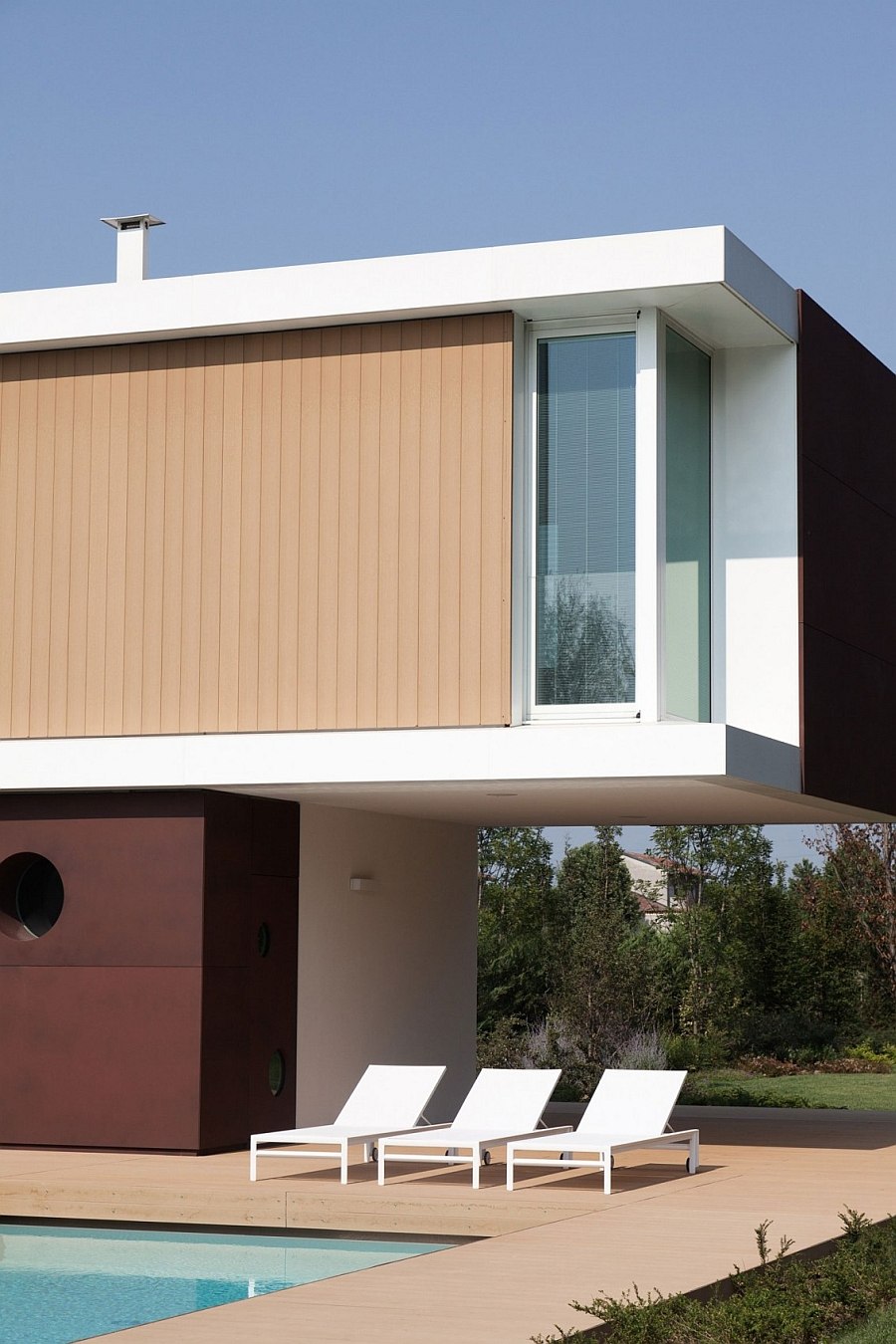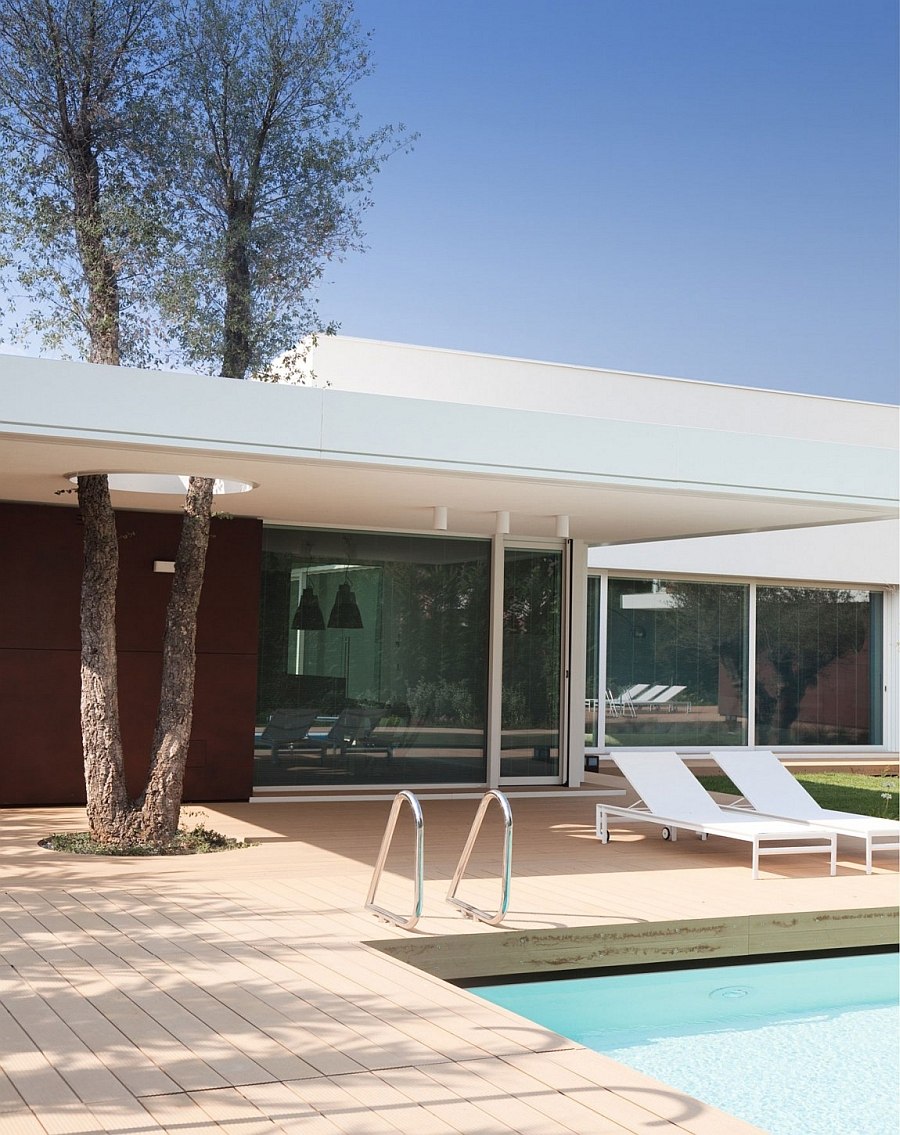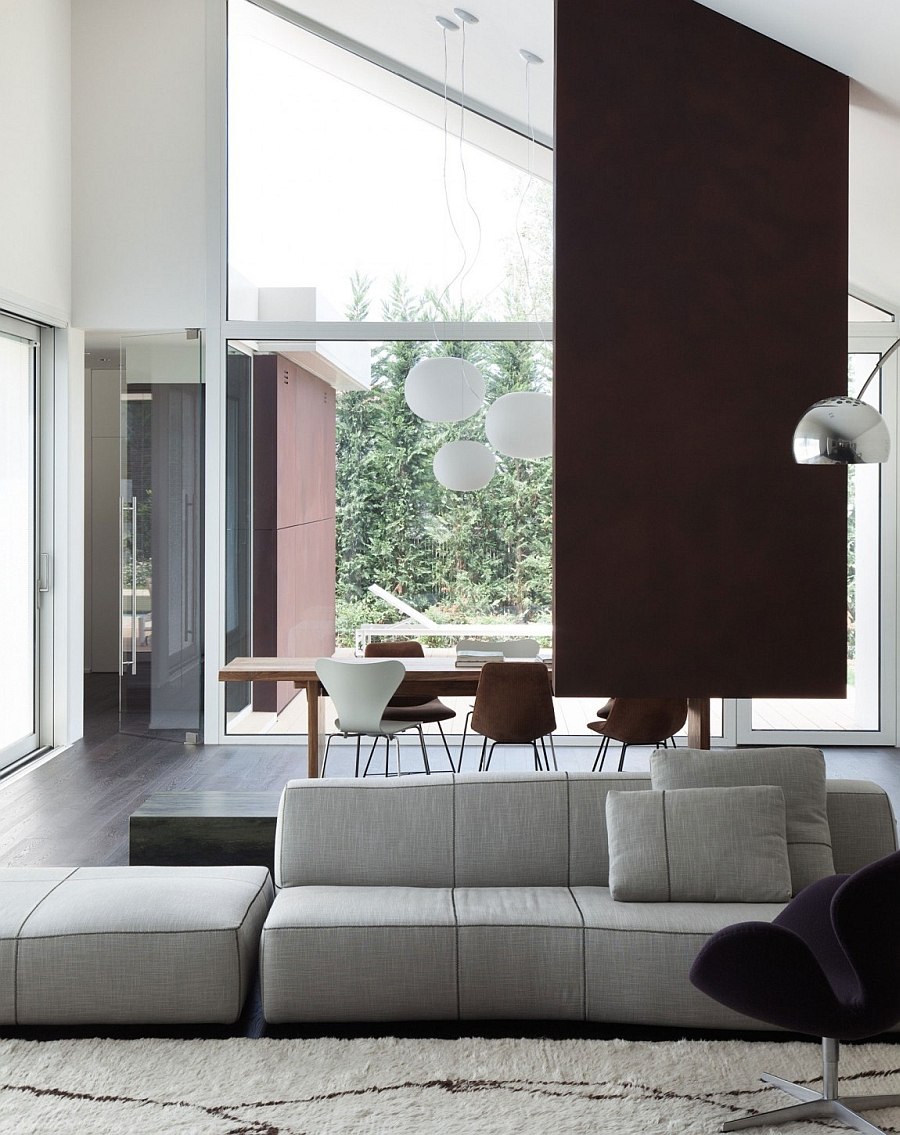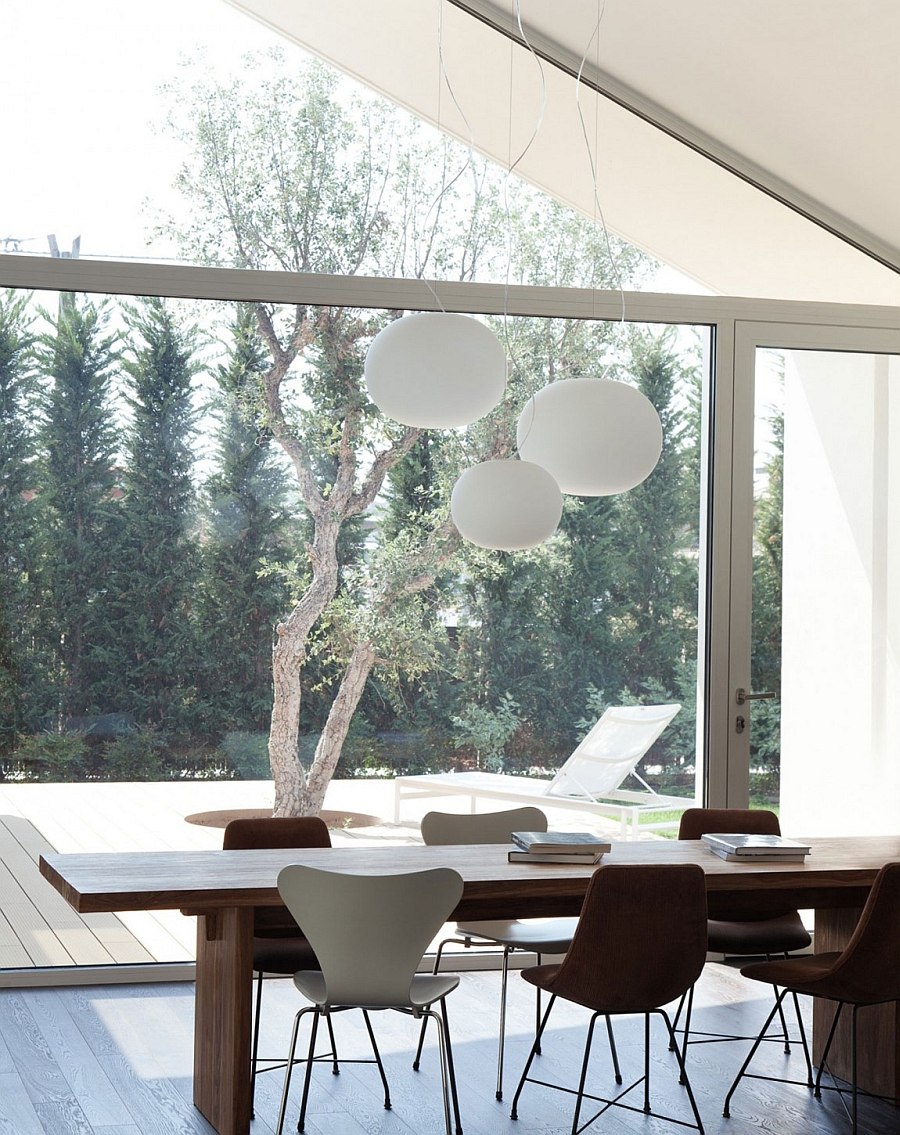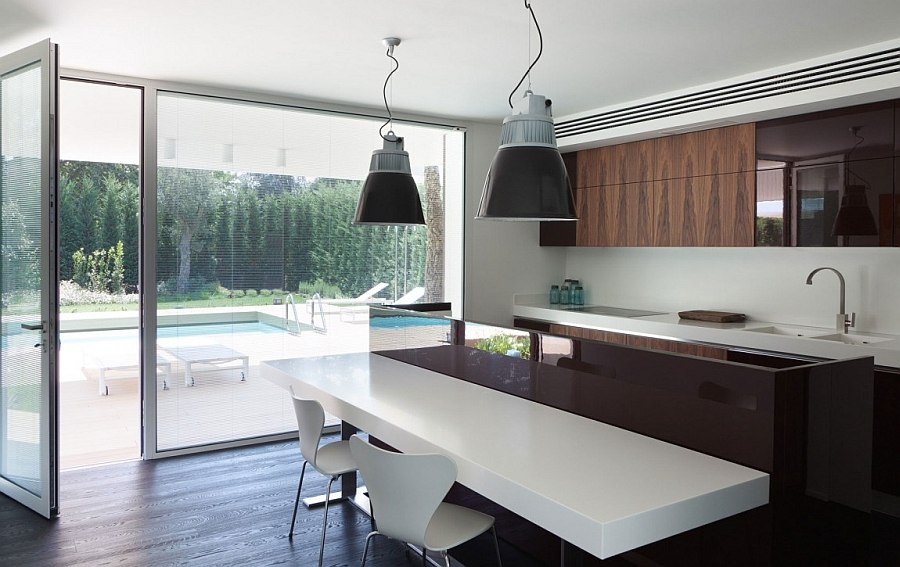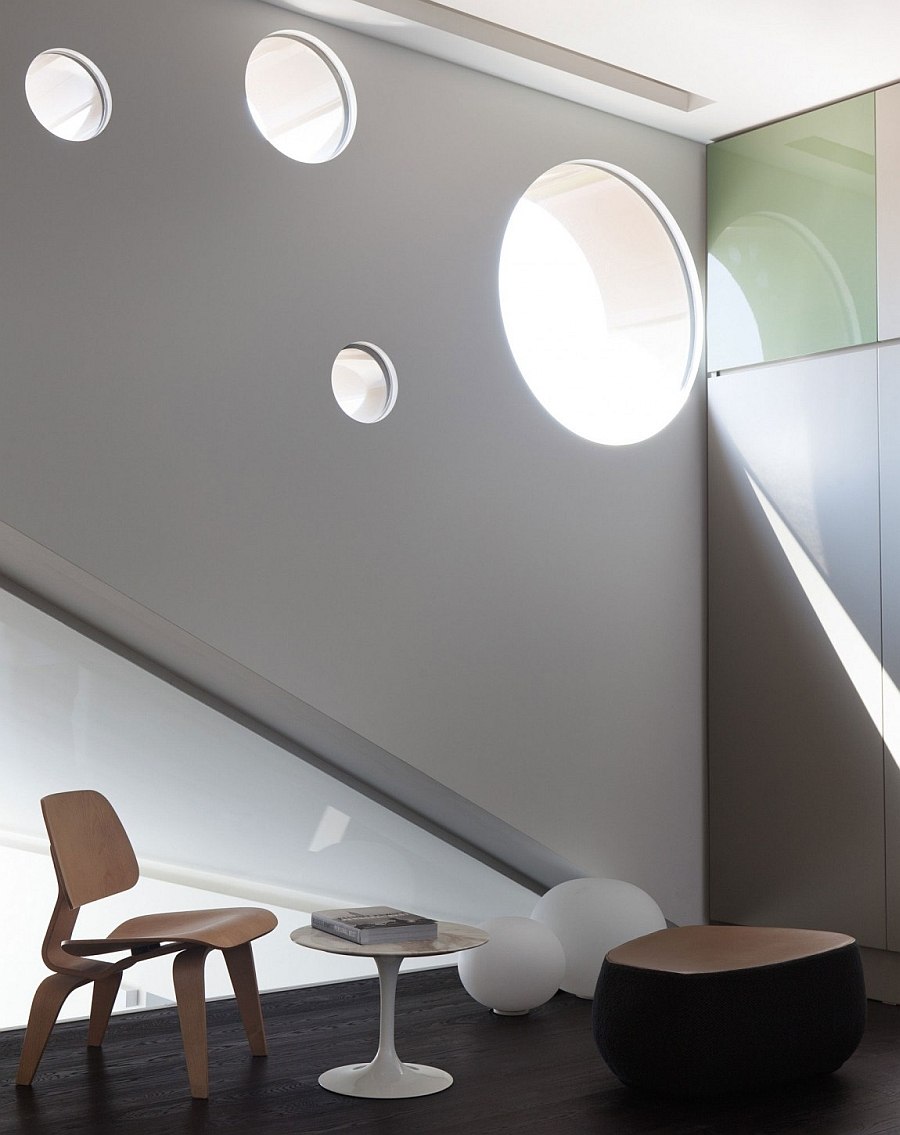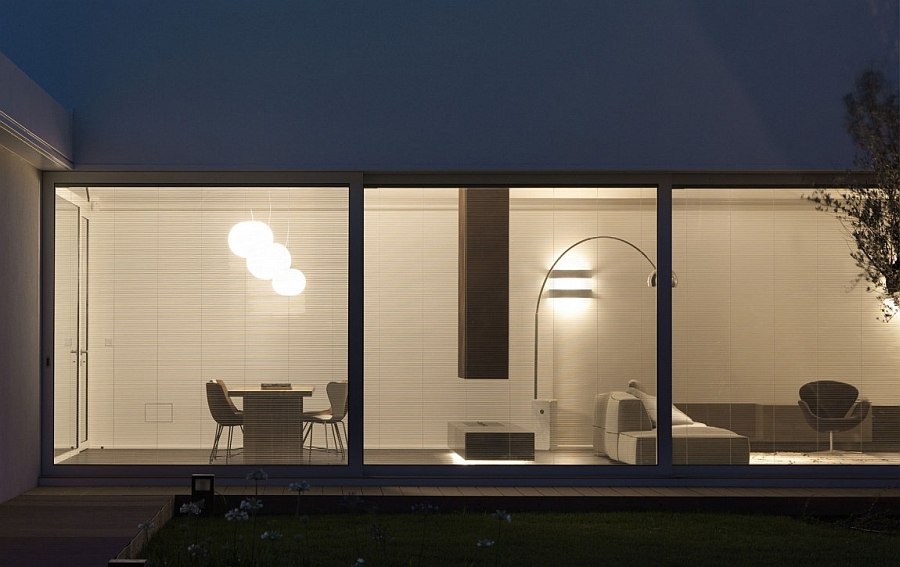 The circular holes in the façade make up the most interesting visual feature of the home, even as they bring natural ventilation indoors during the day and add ambient lighting to the walkway outside at night. Complete with cozy bedrooms, lavish bathrooms and a home spa, this villa tries its very best to bring classic California charm to the Italian countryside!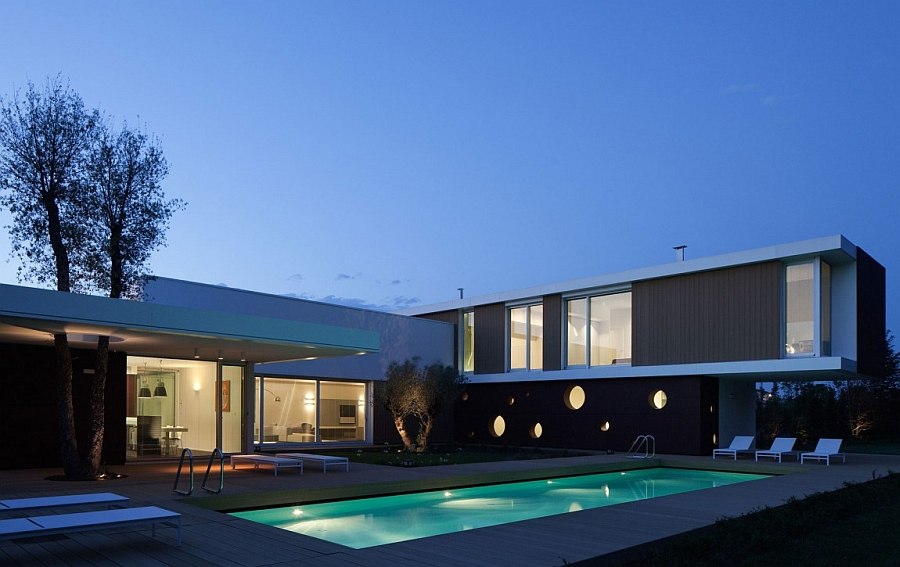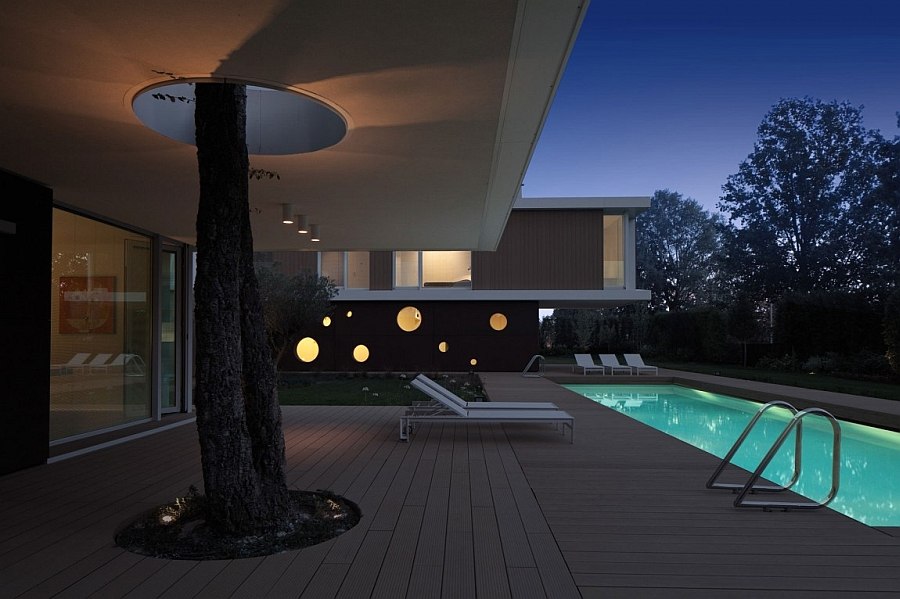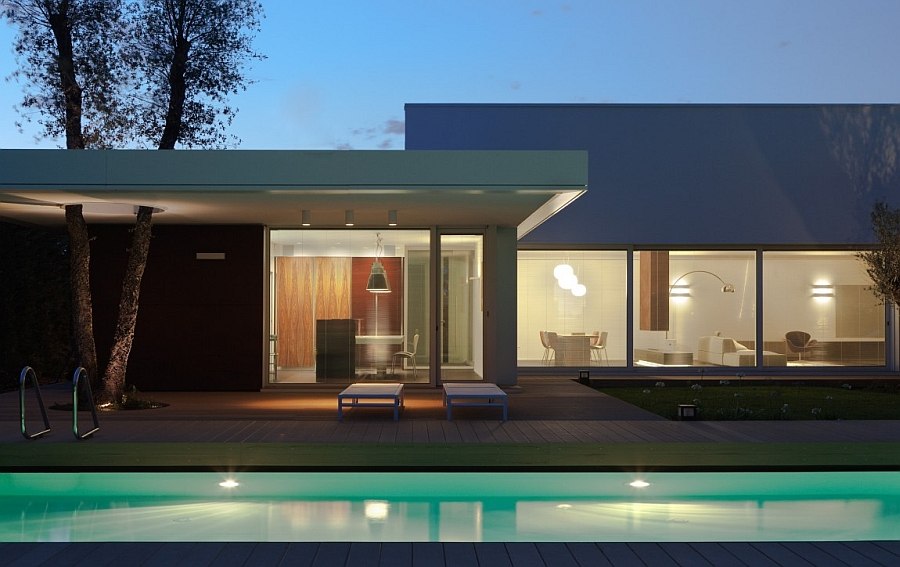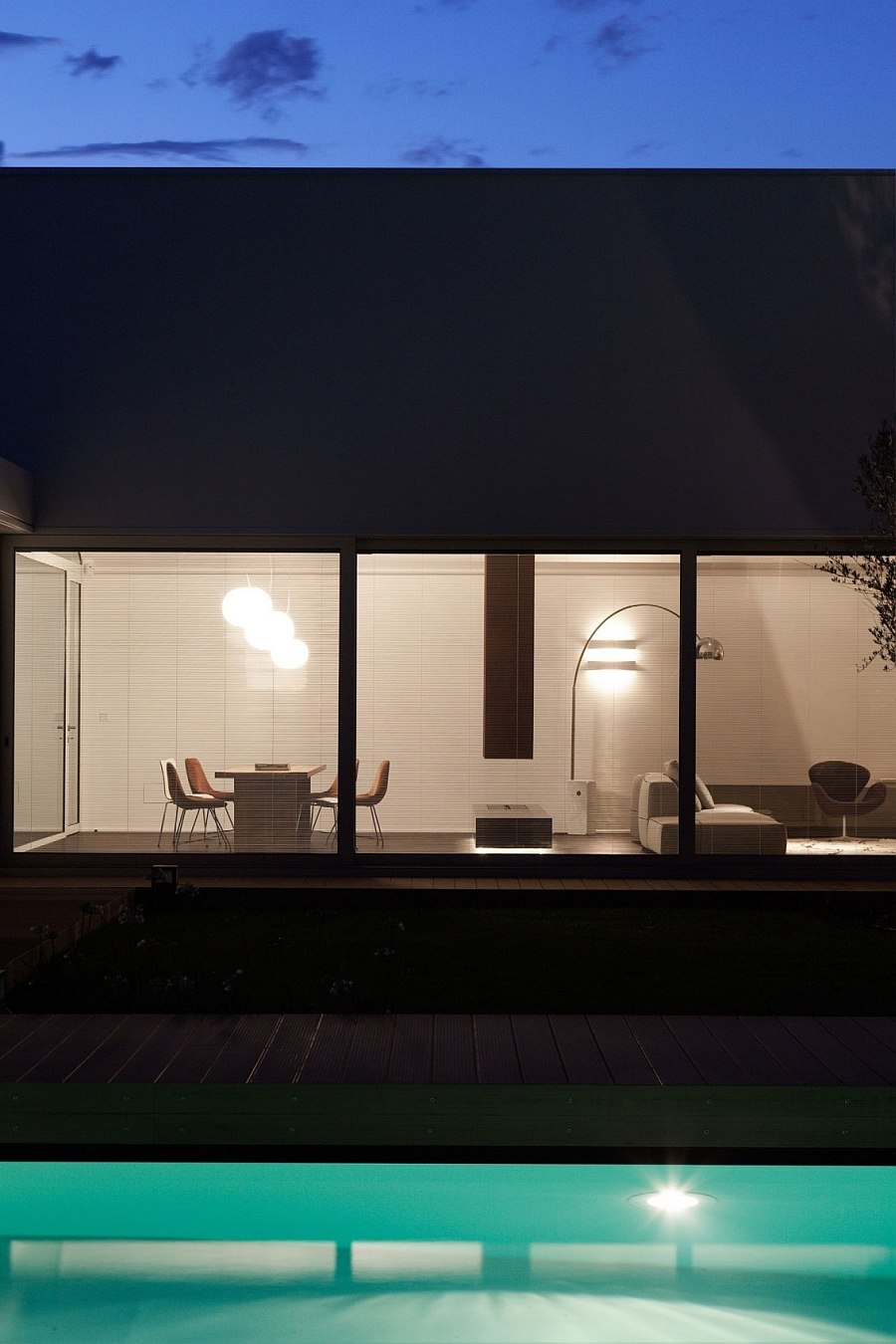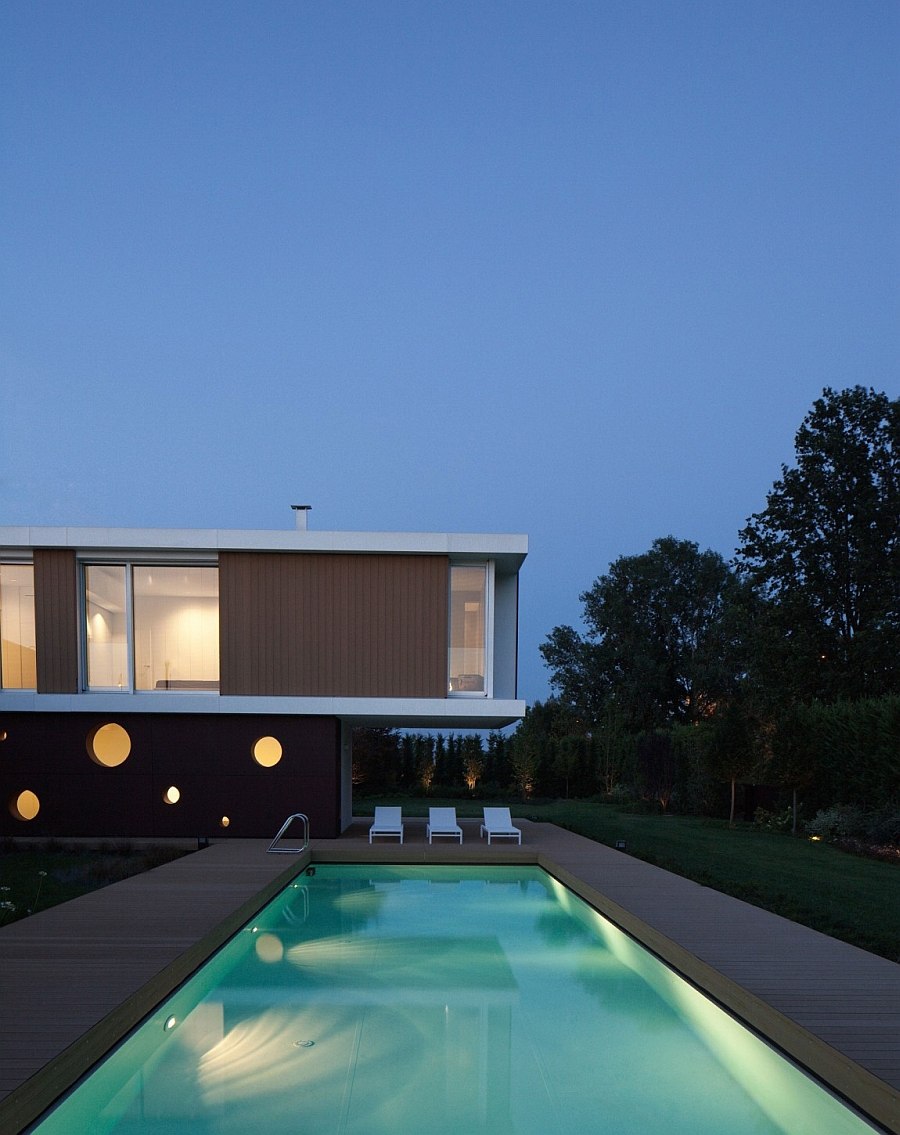 Liked the story? Share it with friends.