Building an unabashedly contemporary home in a neighborhood filled with classic Edwardian homes can be a challenging task indeed. But the creative folks from b. e. architecture took up this challenge and delivered a stunning private residence that combines sleek minimalism with a restrained color palette and textural contrast. The exterior of Cassell Street House in Melbourne uses natural and aged materials that include travertine blocks in various shades, giving it a unique and exceptional façade. This is combined with rusticated timber, concrete and steel to shape a house that blends complete privacy with lovely outdoor living spaces.
One of the important factors that defined the overall look of the house was its placement on a corner block. This meant that the top floor needed to be completely hidden from the street to ensure adequate privacy, while the rear opens up towards the sheltered backyard. The interior of the home embraces a similar color palette dominated by white and several shades of gray, even as gorgeous wooden surfaces usher in the necessary warmth. The ground floor contains the living areas divided into two zones, with one facing the pool and the outdoor dining space while the other is tucked away neatly towards the backyard and serves as a 'winter hub'.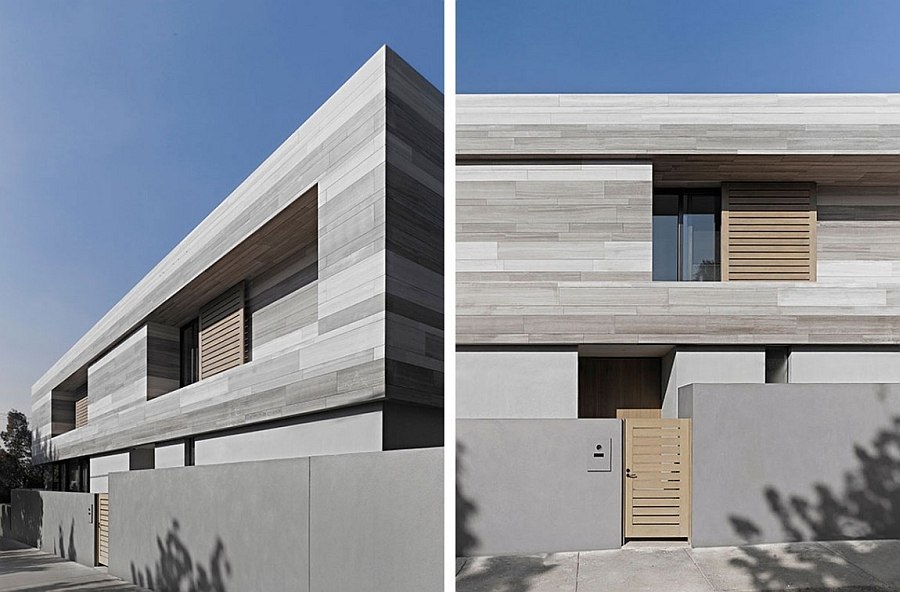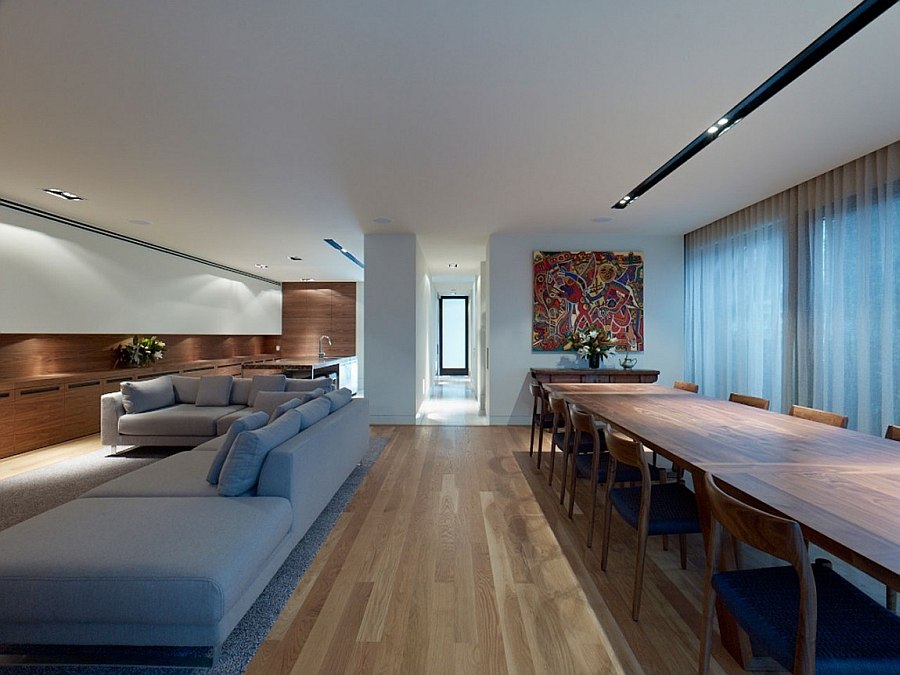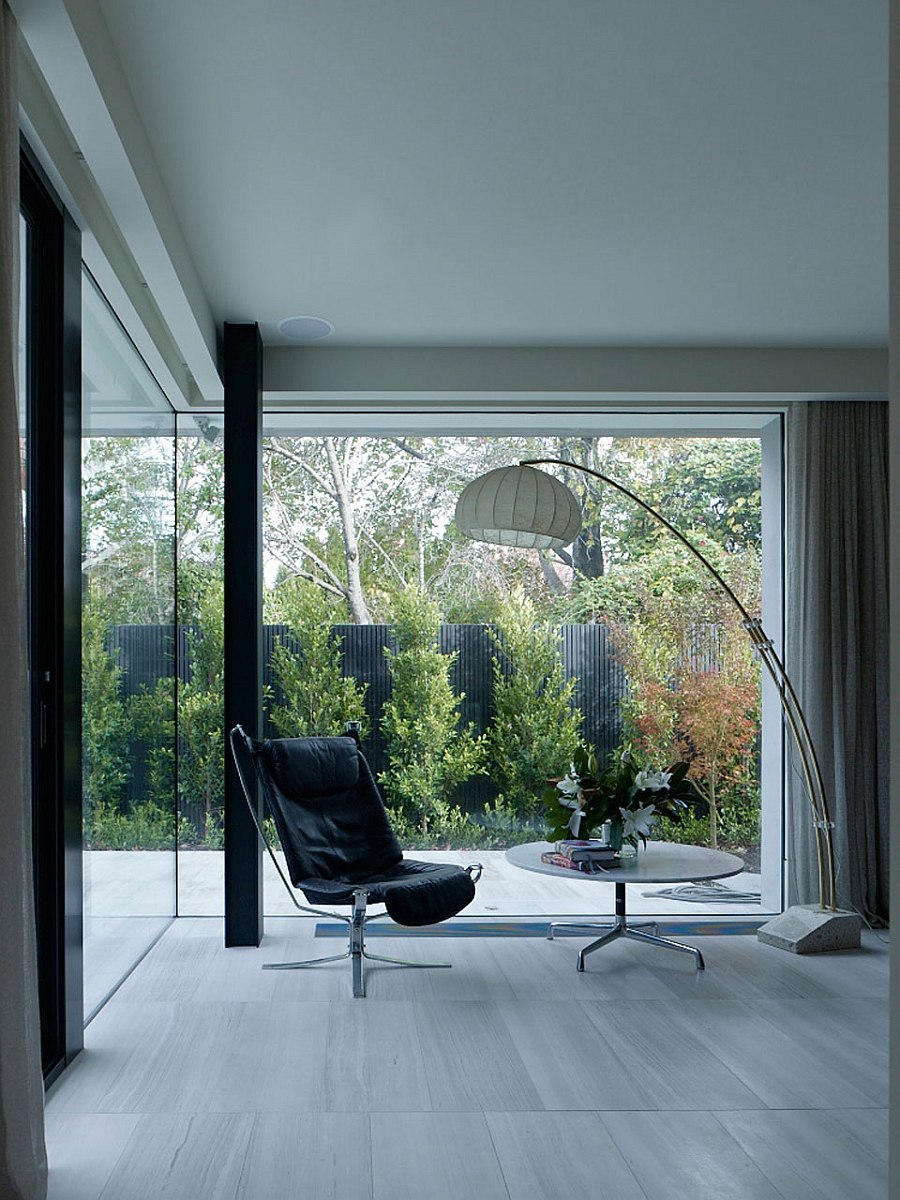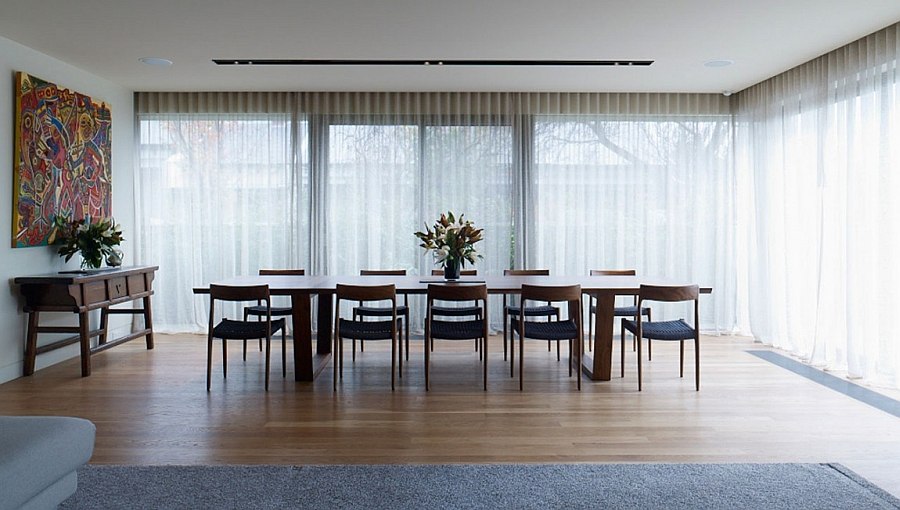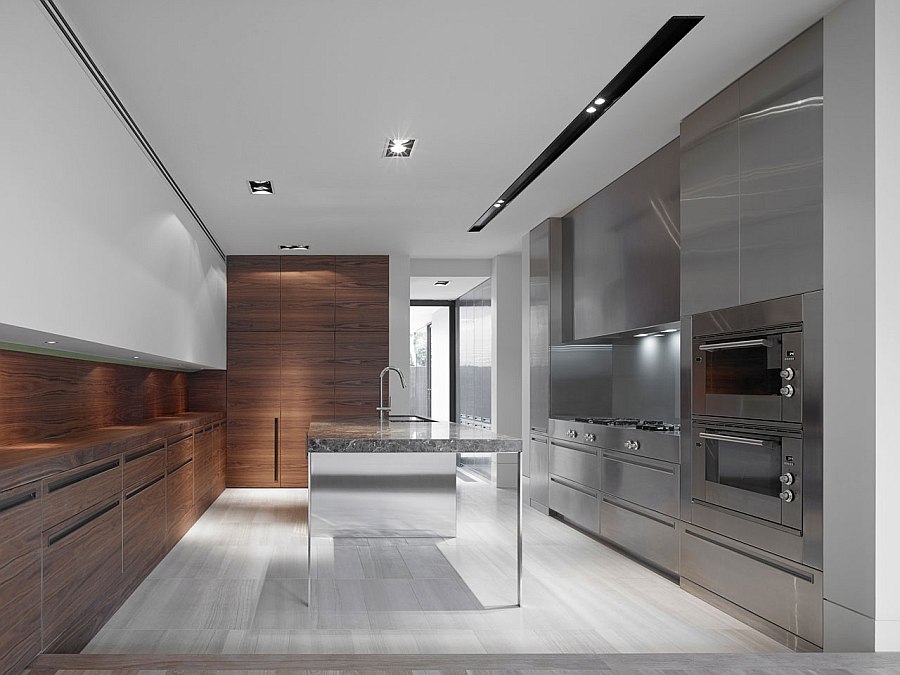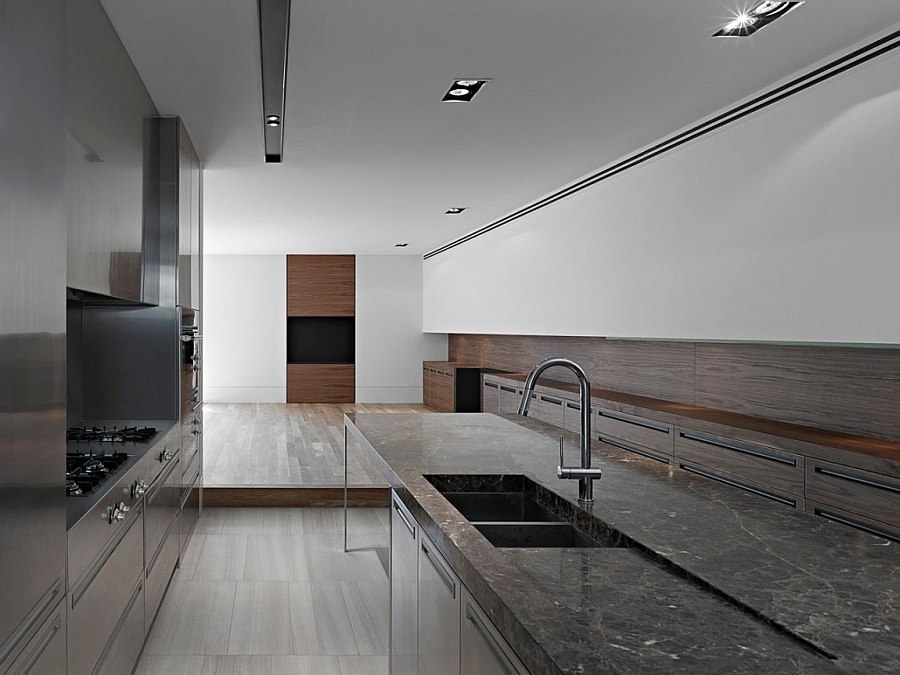 A striking staircase connects the various levels of the house while offering geometric contrast in a space that is dominated by clean, straight lines. The curving staircase also acts as a divider between the master suite and the kids' wing on the top floor. Understated, classy and contemporary to its core, this fabulous Aussie home is indeed the perfect urban refuge!