Designing the perfect living room is all about finding that ideal balance between form, function and the elusive 'it' factor. While choosing the right hues and decorative pieces is an essential part of it all, shelves and cabinets that tuck away the mess and help create a perfect hub for all your entertainment needs are also an absolute must. Bringing together the trend of elegant, eco-friendly furniture and adaptable wall units that offer compositional freedom, the B_Green Day System from Alf Group promises to alter the ambiance of your living room forever! Crafted from unique 'Eco Wood', these exclusive units add both texture and pattern to the space.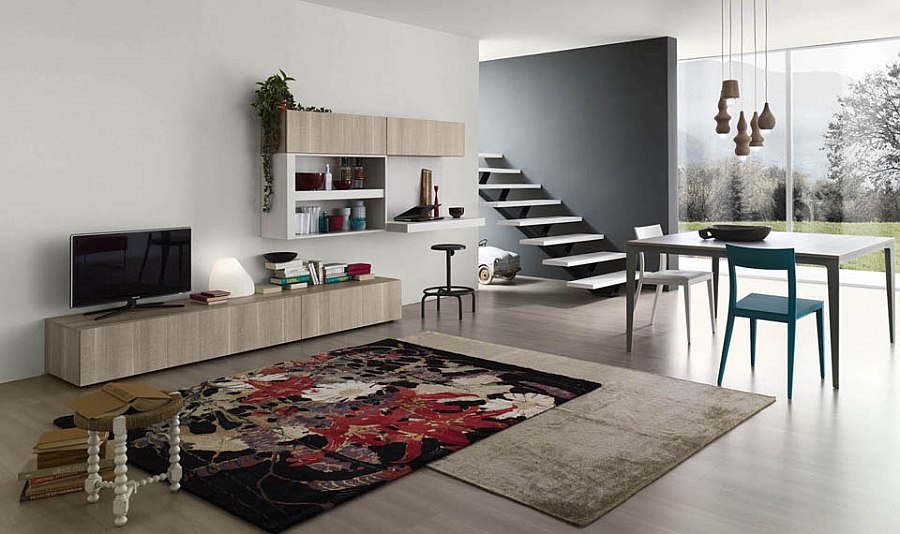 The last few months have seen an arrival of some stunning modular wall units and snazzy living room displays that turn the homeowner into a designer and allow him to conjure up pretty much any composition of his choice. B_Green continues this trend of innovation and customized decor solutions with its bases, plain handle-less storage units and exclusive pieces such as the SEVEN. These individual modules can be combined to fashion low cabinets, stacked shelves, fabulous bookcases and wall systems that combine a variety of open and closed shelves.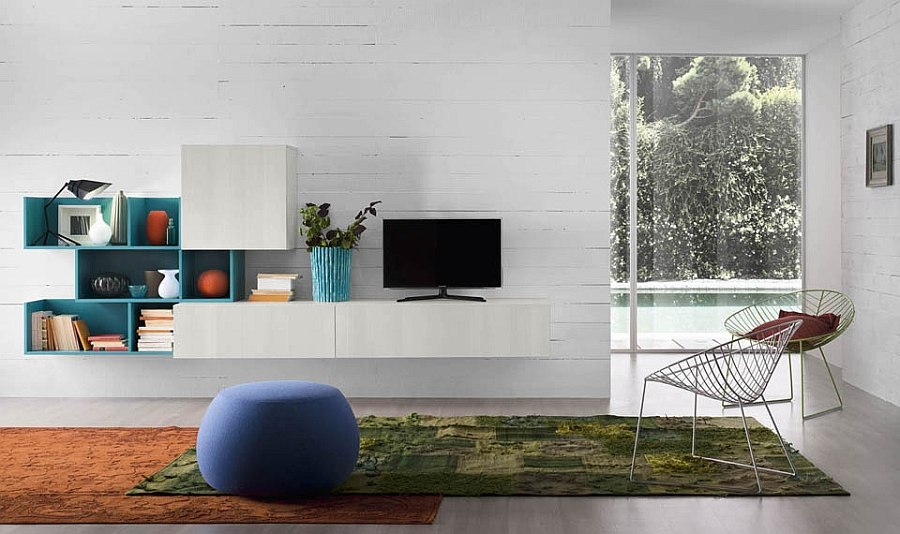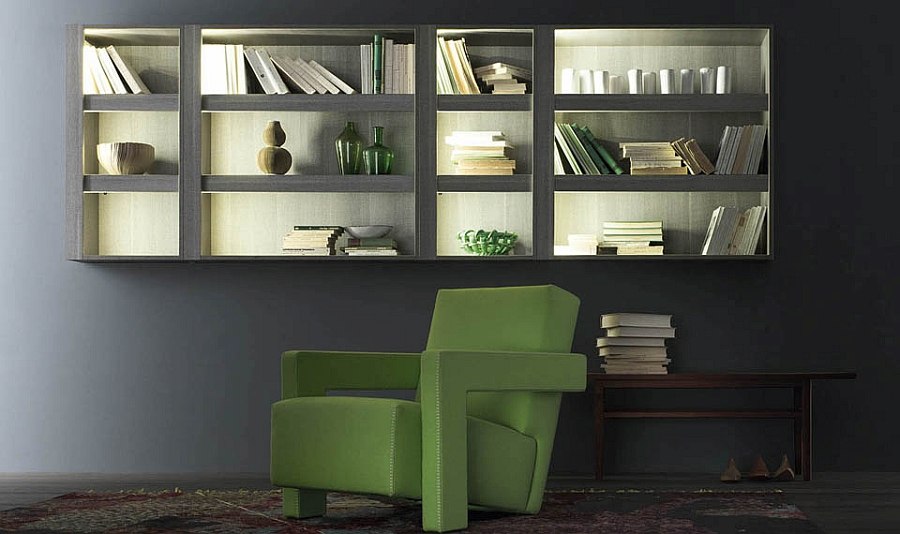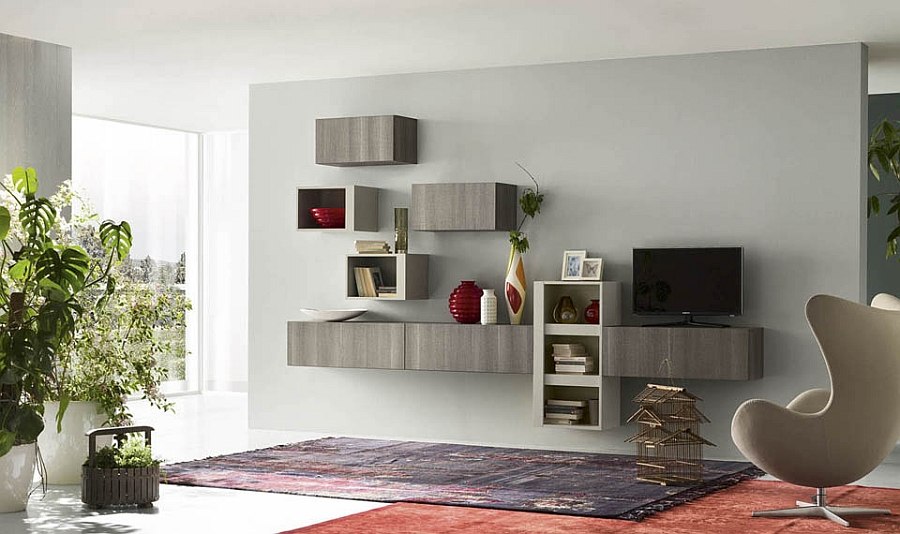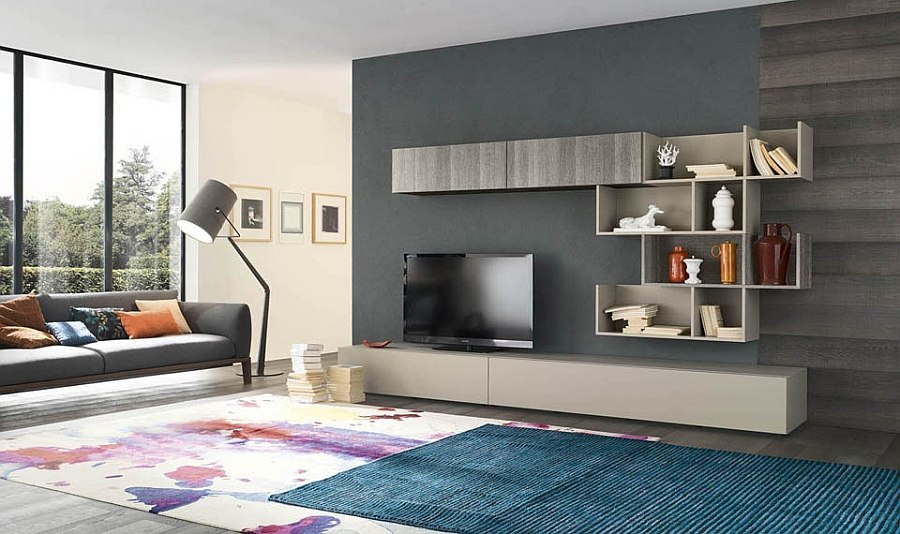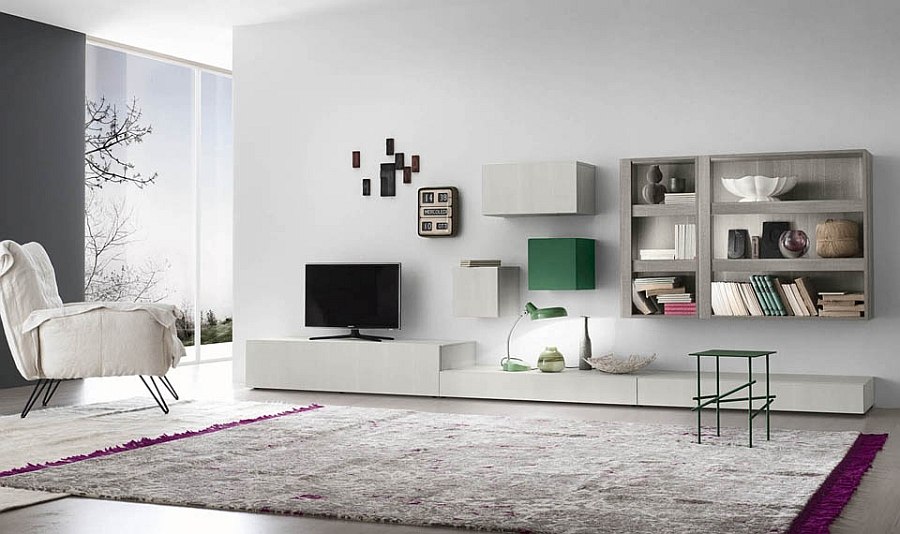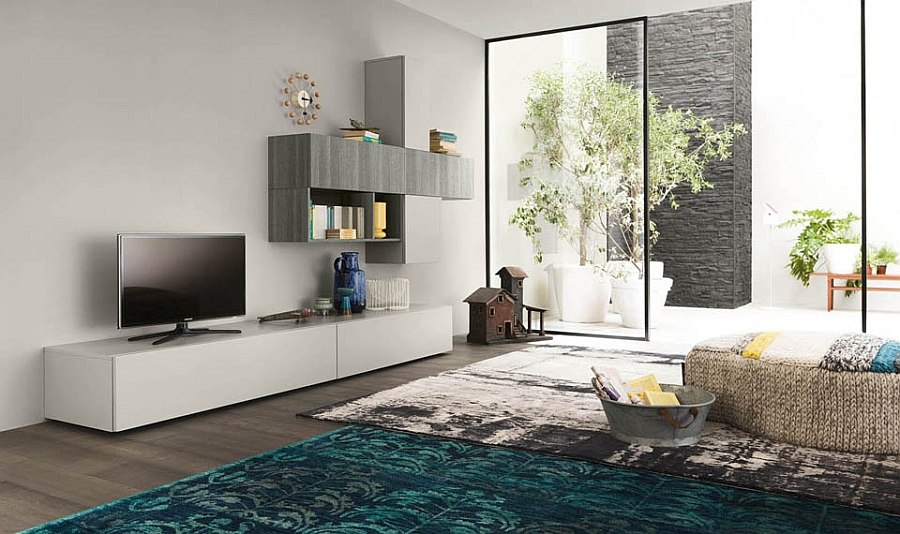 Simple, straight lines, clean design and handle-less fronts ensure that each of the units fits in perfectly with a sleek, contemporary style that many living rooms seem to embrace. The versatile system also allows you to make full use of the vertical space on offer, and you can even carry a few of these units into the kitchen to ensure that there is design coherence between the various areas in the open-plan living area. A perfect choice for those looking to shape a flawless home!