The idea of cleverly combining the old and the new to shape today's modern homes is a concept that is gaining plenty of momentum, and this beautiful Melbourne home is another wonderful case in the point. Located in the lovely neighborhood of Malvern East, the gorgeous private residence has a street façade that conceals the refined, contemporary interior ever so elegantly! While the more classic exterior blends in with the style of the other homes in the locality, the interior and the backyard seem to be inspired by a sleek, minimal style that embraces a neutral color palette.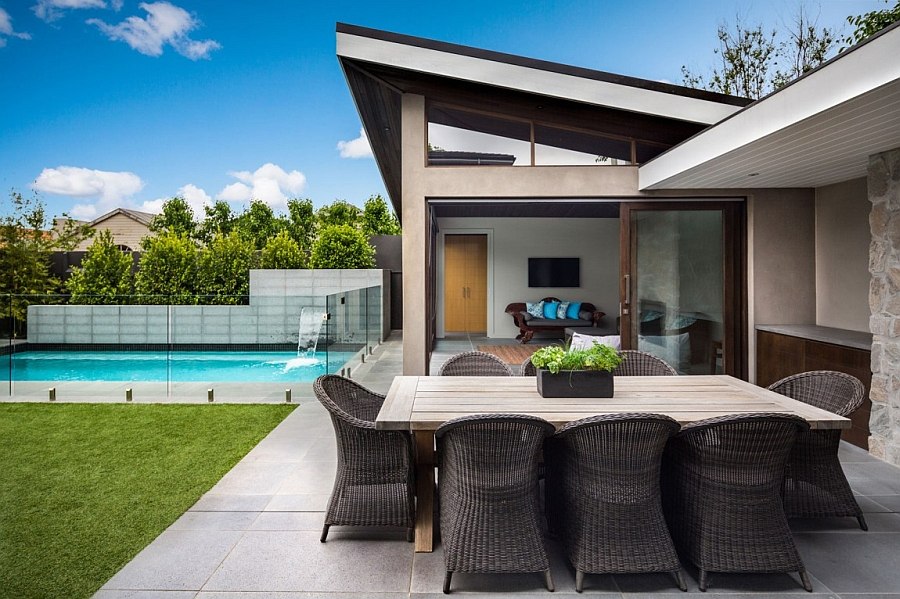 White is the dominant color in the living area, with the smart use of gray and a hint of black providing the necessary visual contrast. Designed by the creative folk from Canny, the extensive use of glossy surfaces, clean straight lines, and decor in cool, neutral shades ensures that the gorgeous residence has a sophisticated and understated appeal. Cleverly placed wooden surfaces and furnishings such as the timeless Cherner bar stools usher in some much needed warmth and textural contrast. A fabulous modern kitchen and a dashing dining space complete the lower level, along with a pool house that opens up towards the backyard.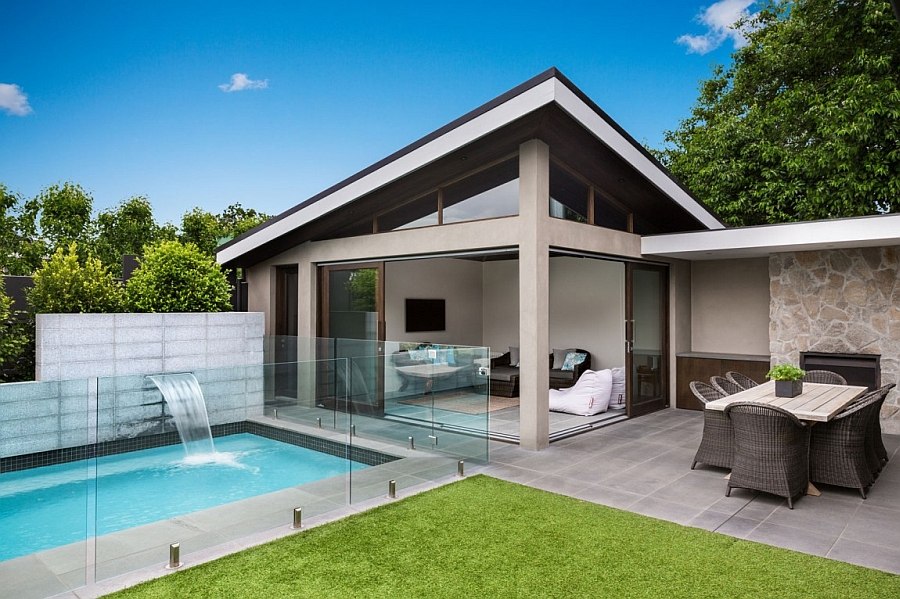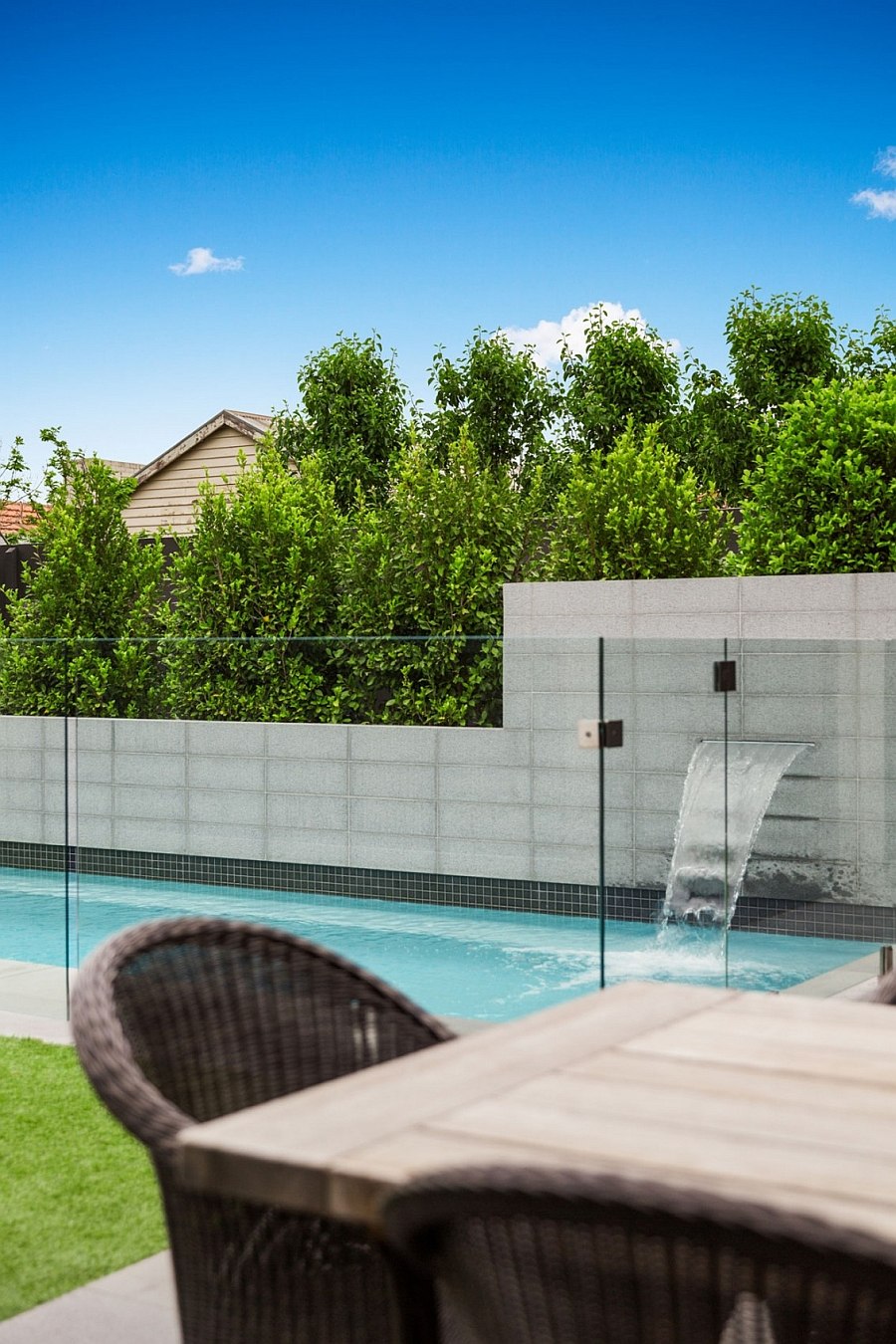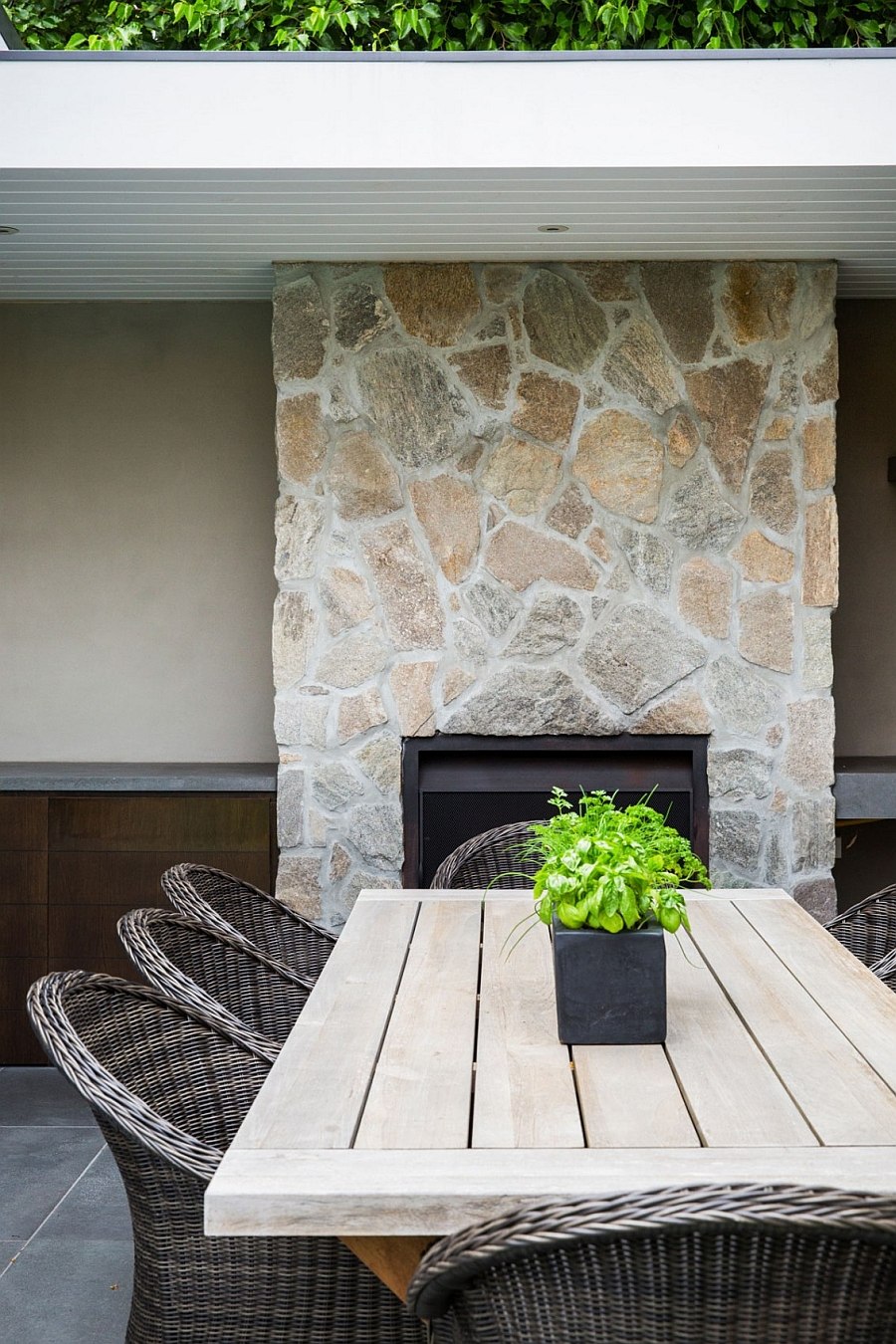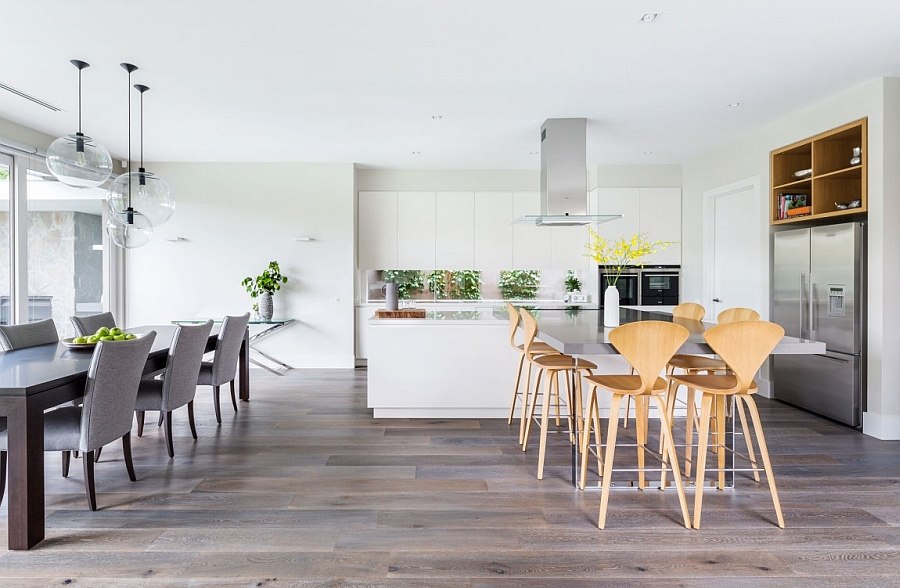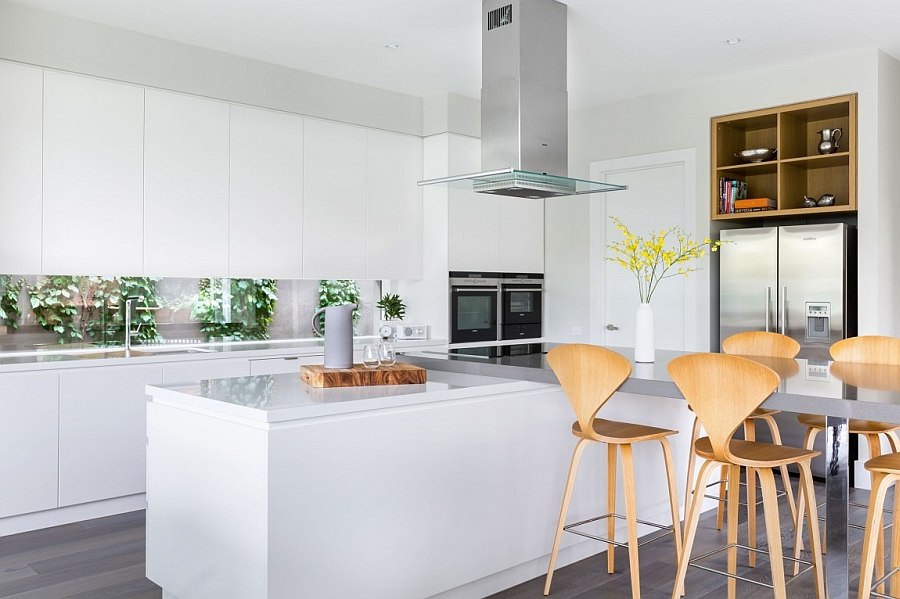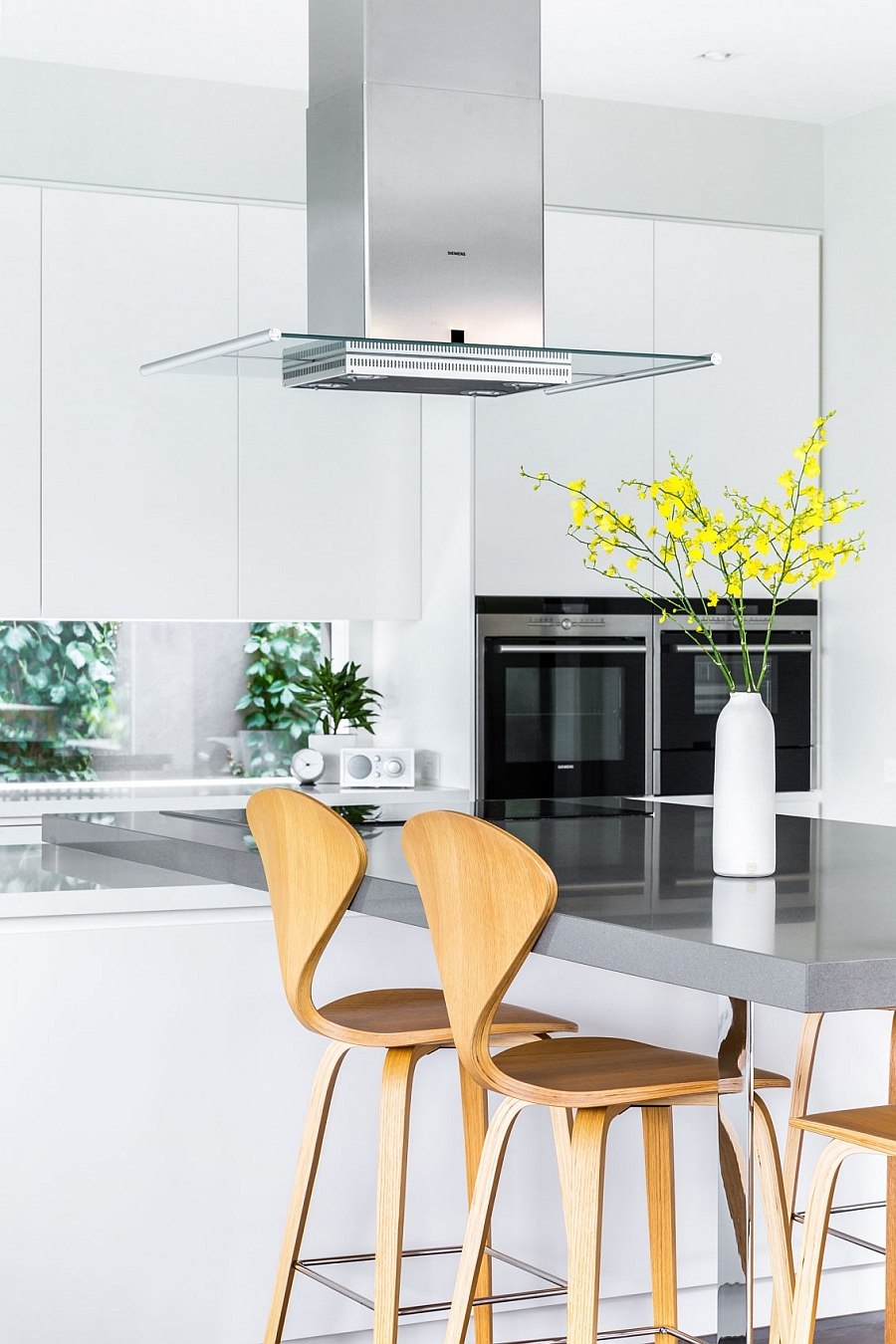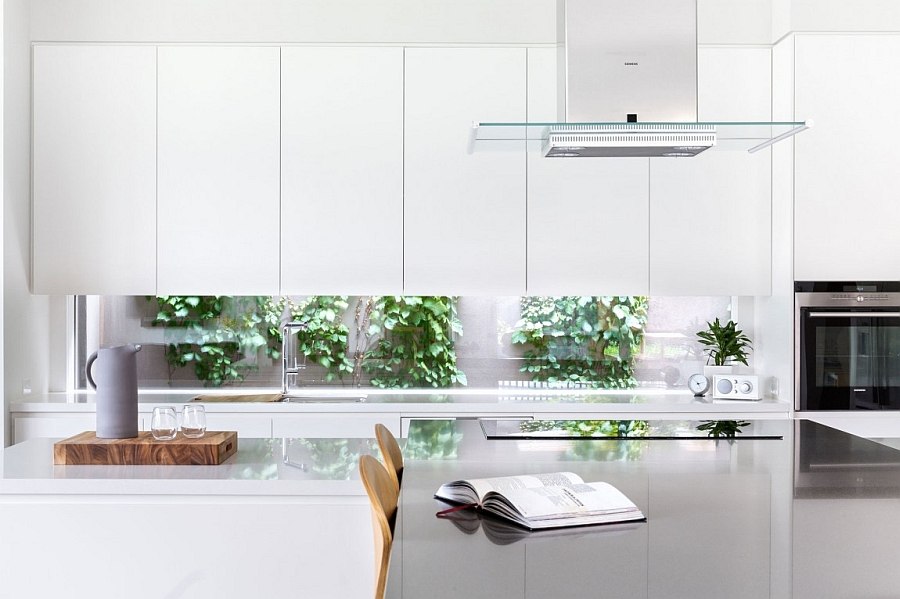 Tapping into the popular trend of pools with a water feature, the home creates a relaxed and charming backyard retreat that also includes a barbecue area, a stone fireplace and an outdoor dining space. Sliding glass doors connect this private hangout with the pool house, while the top floor houses twin bedrooms, bathrooms, a television room and a glamorous powder room.