The images of spending lazy, warm evenings next to the pool and enjoying the many sights and sounds outside might be a distant memory now. With the chill taking over many parts of the US already, outdoor lounges and kitchens do not seem as inviting as they did a few months ago. But it won't be long though before spring and summer once again come our way, and the fabulous Vis à vis Collection from Tribu seems perfect for shaping a relaxed hub in the backyard that allows you to spend some fun time with friends and family.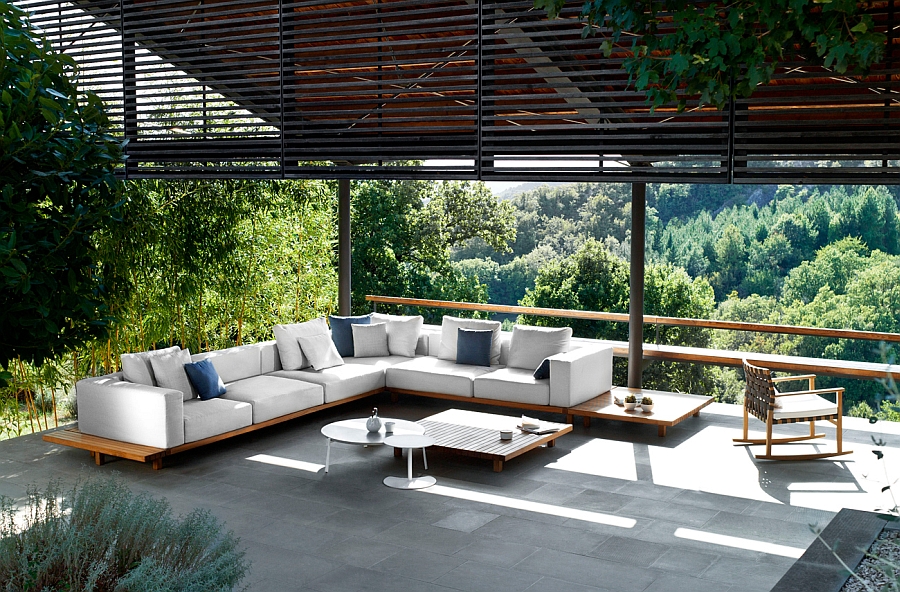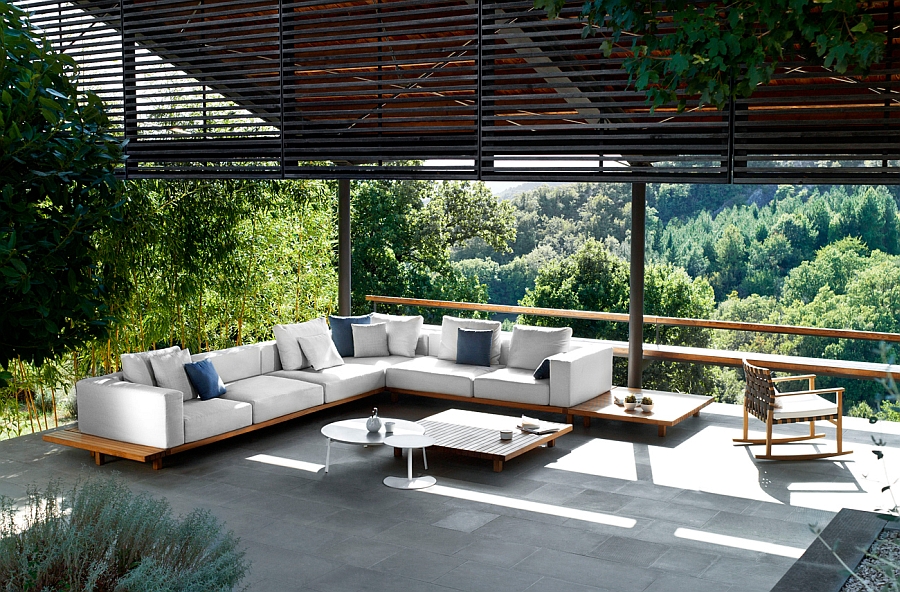 For those already planning to give their patio, terrace or backyard a grand makeover once the chill in the air dies down, the Vis à vis decor range is the ideal choice. Of course, those with screened porches and sunrooms or those living in regions with more moderate winters can already turn to this stunning collection that combines modern minimalism with plenty of natural goodness. Crafted by designer Piergiorgio Cazzaniga, this series features the defining element of teak, which gives each piece a striking, elegant appeal. The extensive collection features plush sofas, low tables, loungers, a dining table, chairs and even an uber-cool rocking chair.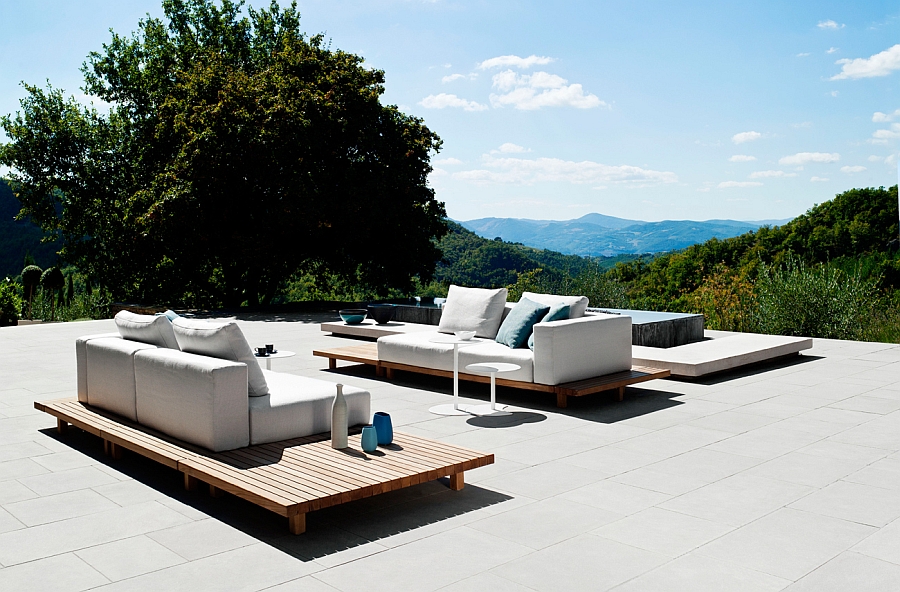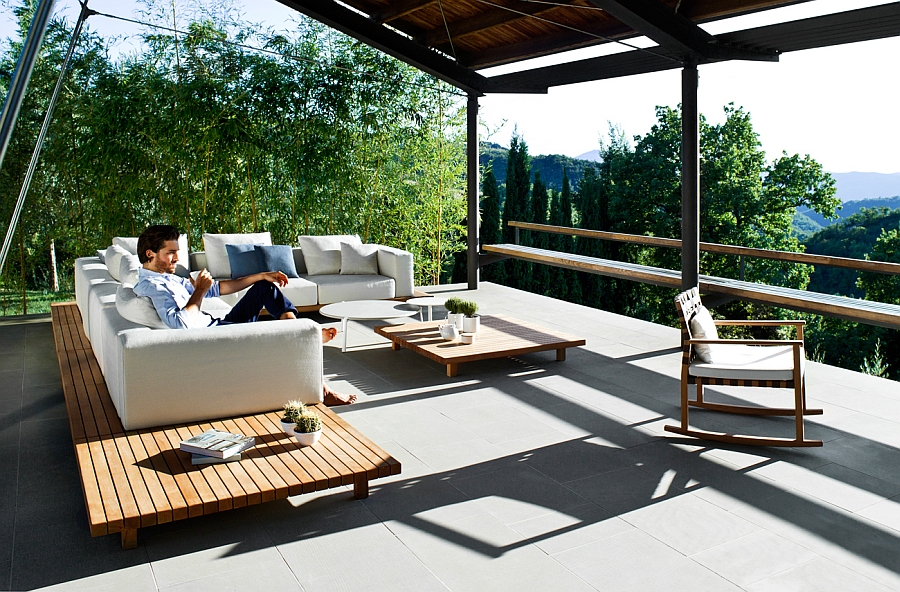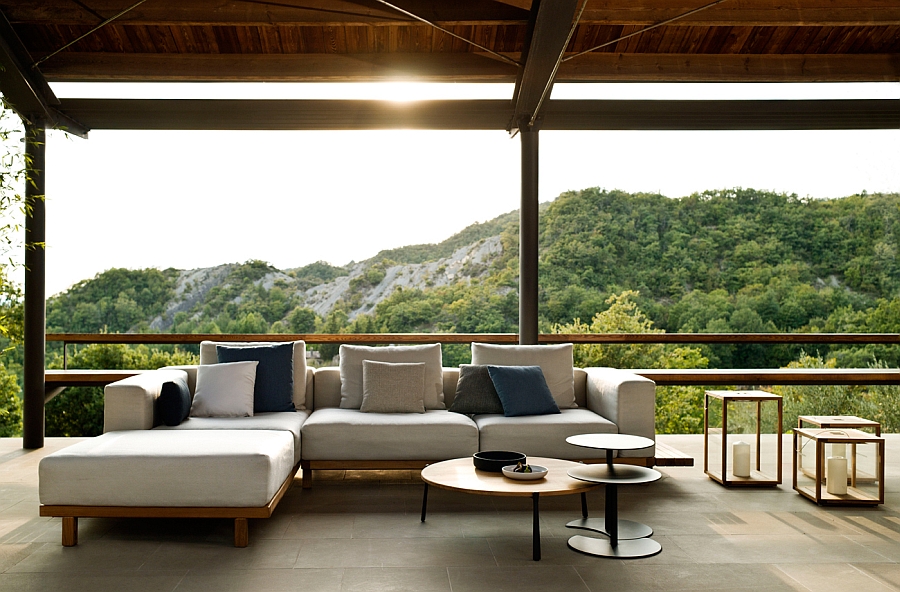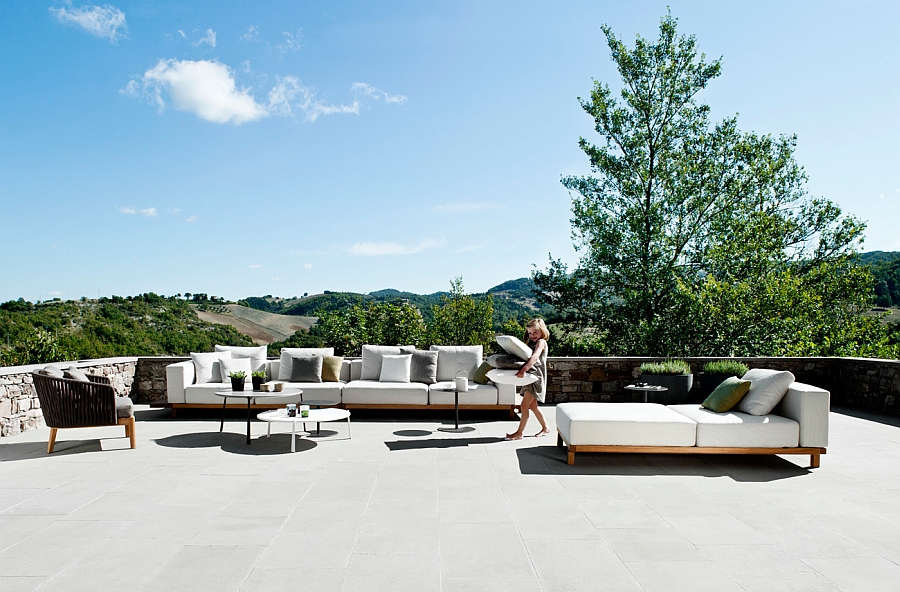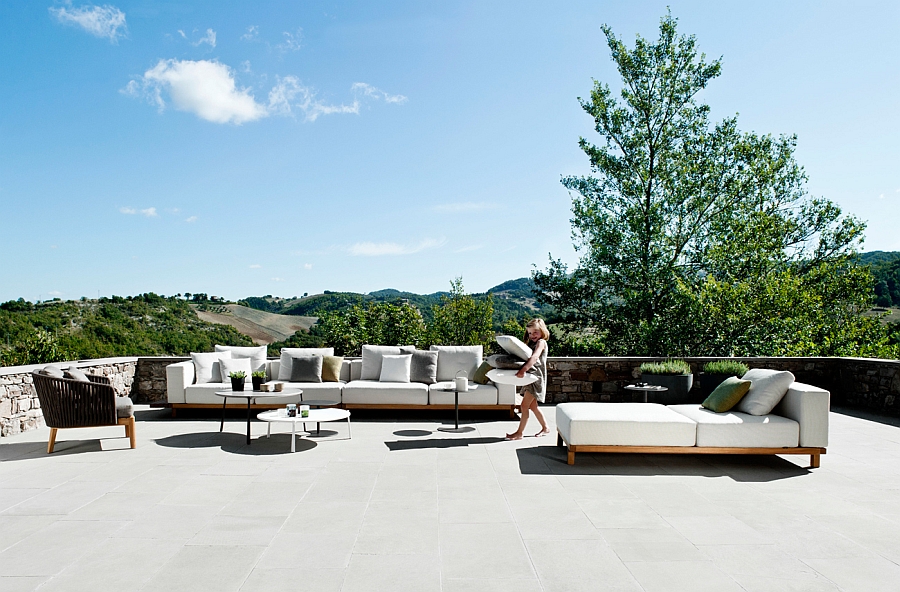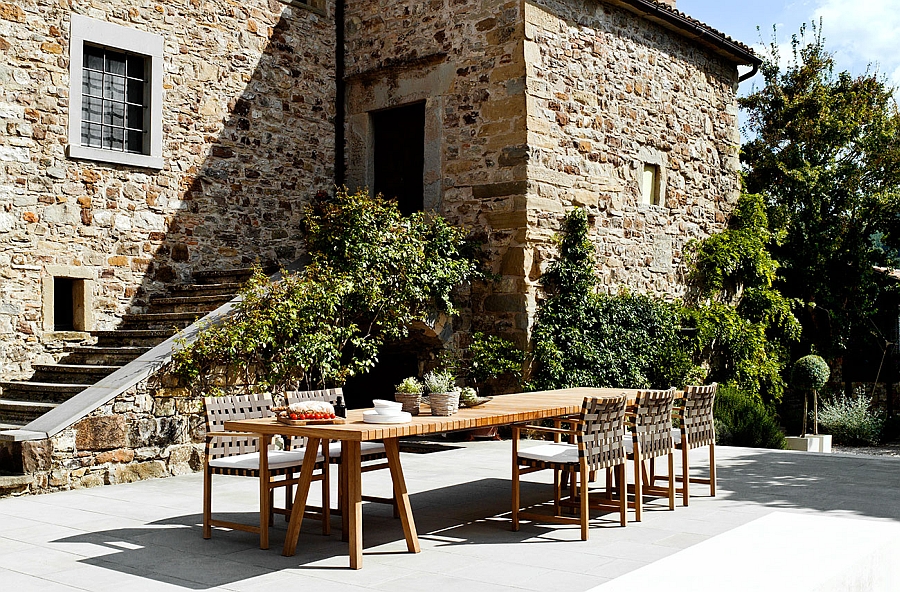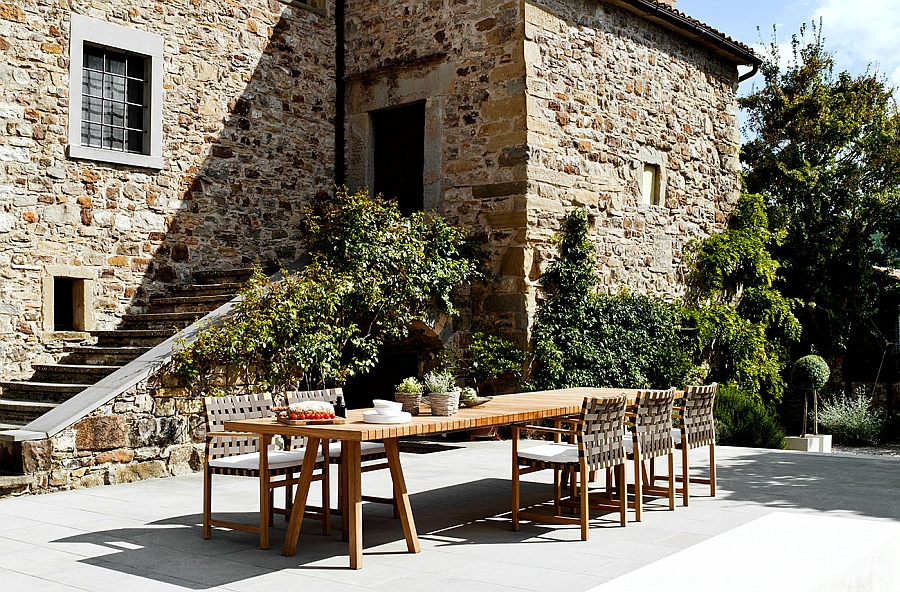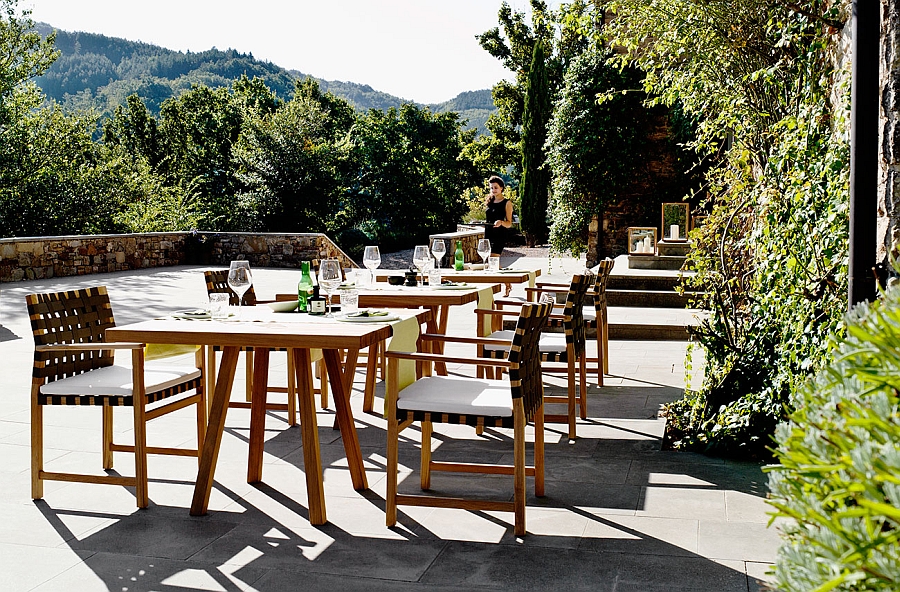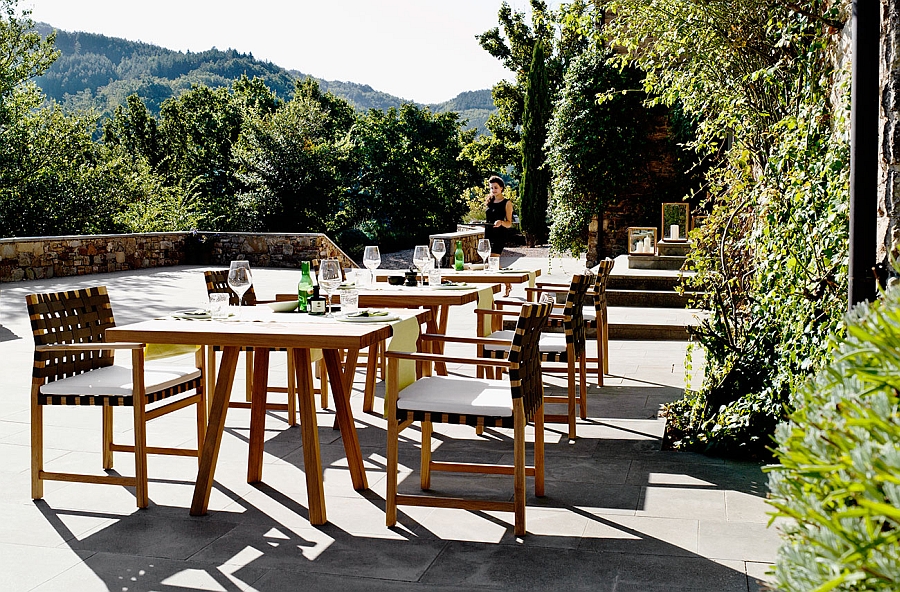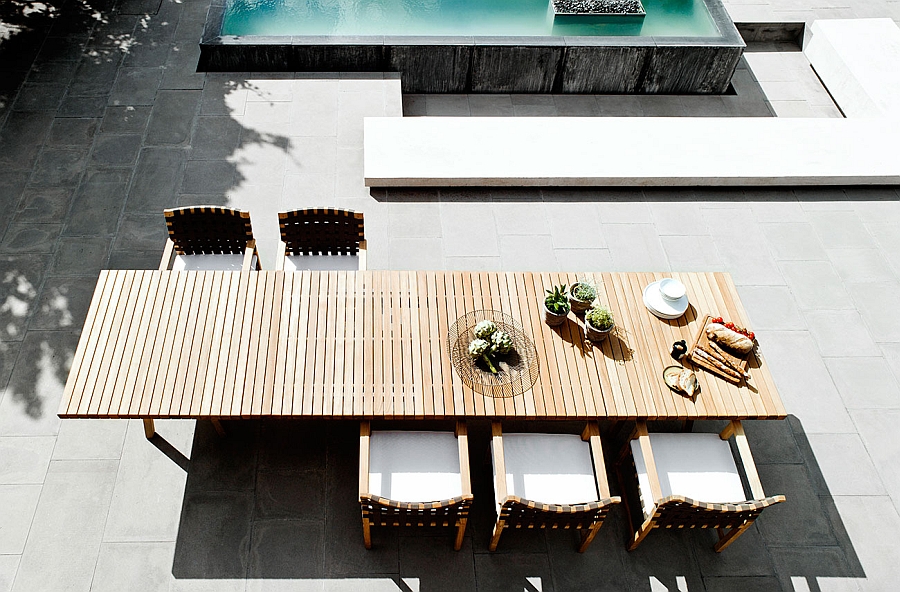 The Vis à vis sofa offers a modular system in which the teak platform of the sofa and the low tables can be combined to configure various compositions. Plush outdoor cushions that can take a hit even on rainy days ensure that you will never have to run for cover at the threat of a slight drizzle. A natural looking dining table and loungers give you additional options to shape an outdoor dining space, while the snazzy chairs are upholstered with an airy weave in Canax. Exclusive, elegant and comfy, the Vis à vis range is all about promoting a relaxed, nature-centric lifestyle!