If you love design and you're hosting a Christmas party this season, today's post is for you. Kate here, and I've rounded up the best party decorations, foodie edibles and stylish favors for you to peruse, then choose from as you plan your own celebration. I plan on turning up the festivity this season, and these amazing, cleverly designed projects are definitely a step in the right direction! Enjoy!
Festive Holiday Party Decorations
Setting the stage for a holiday party can seem intimidating, but if you love design, try and focus on the fun aspect of party styling! Oh Happy Day shares some wonderful tips for making a dessert table in this post. Simple suggestions such as hanging a backdrop are extremely valuable when it comes to designing your table. Love the white honeycomb decorations here: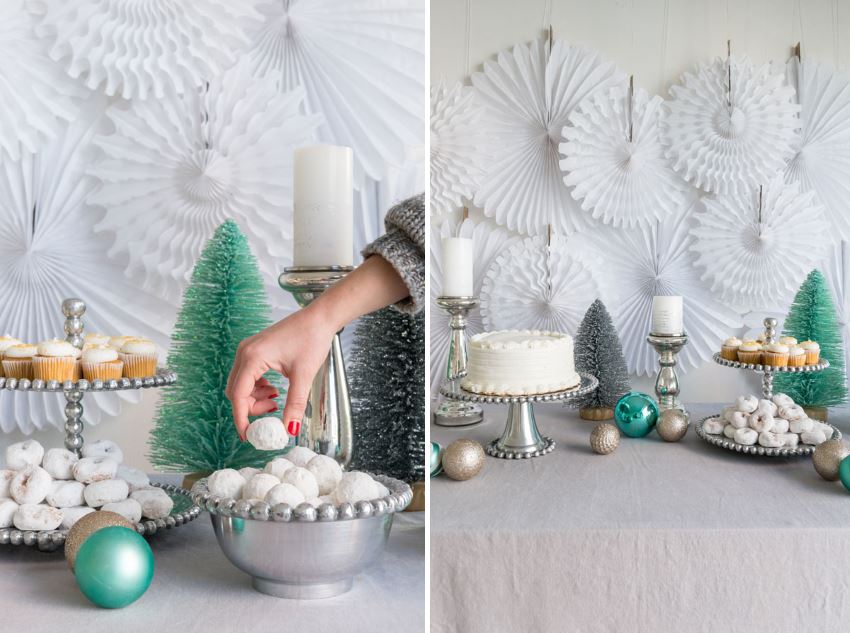 Speaking of dessert tables, this vintage-meets-modern creation is part of the collaboration between blogger/designer Joy Cho and Target. Note the use of small tabletop embellishments to add flair, as well as the variety of heights created by an array of serving pieces: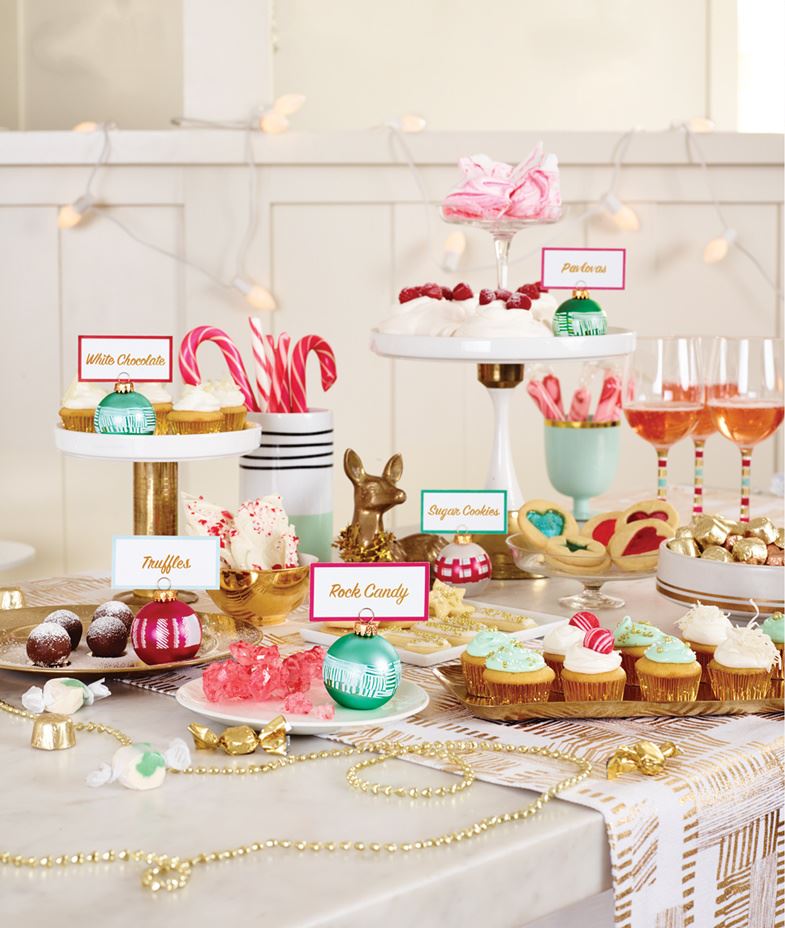 Here's another fabulous holiday vignette decked out in Oh Joy! for Target products. Once again, we see the power of paper honeycomb decorations, especially when a vintage look is desired: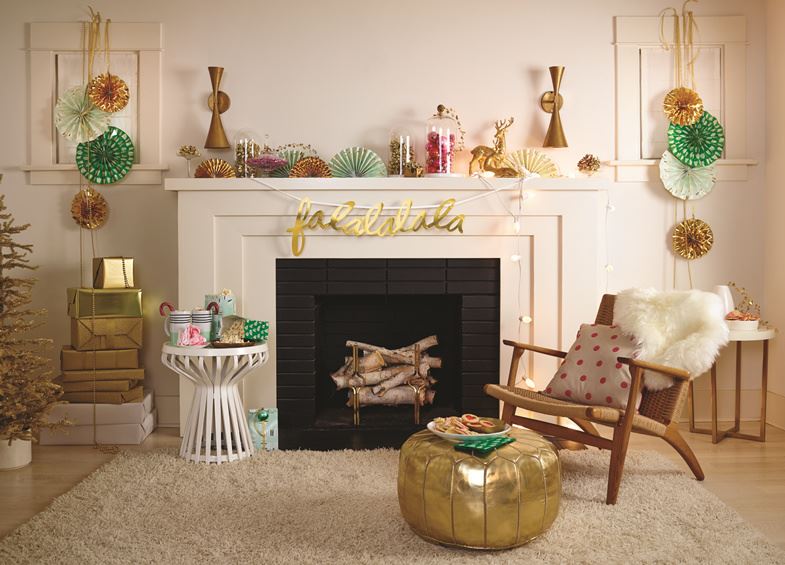 Sometimes it's fun to choose a color scheme other than red and green for a dash of the unexpected. When I came across this DIY Holiday Garland from Design Love Fest, I was instantly taken with the use of icy blues, wooden tones and pure white for a modern vignette: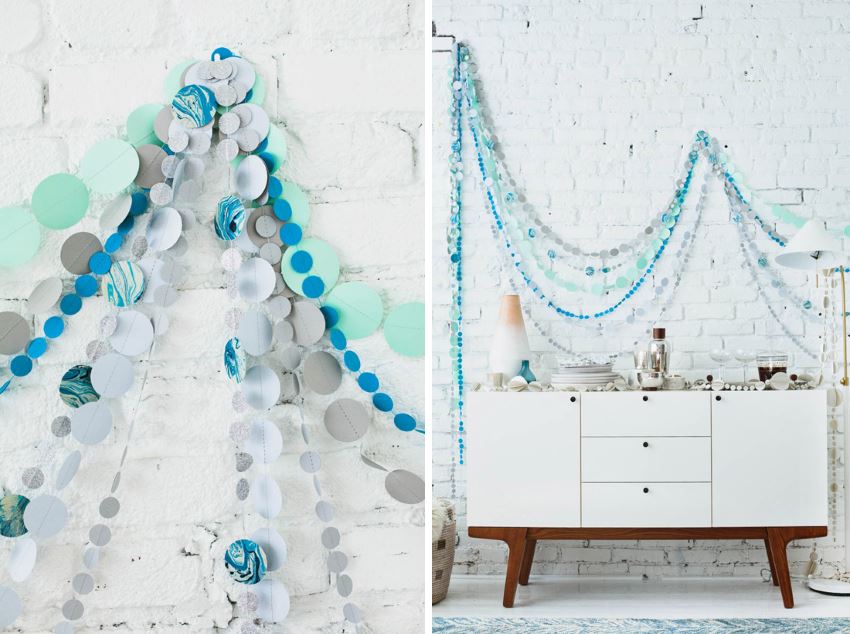 If you're a fan of holiday garlands, A Beautiful Mess has not one, but five (yes five!) garland DIY ideas to share. Whether you're looking for an involved project or something quick and easy, this collection is definitely worth checking out!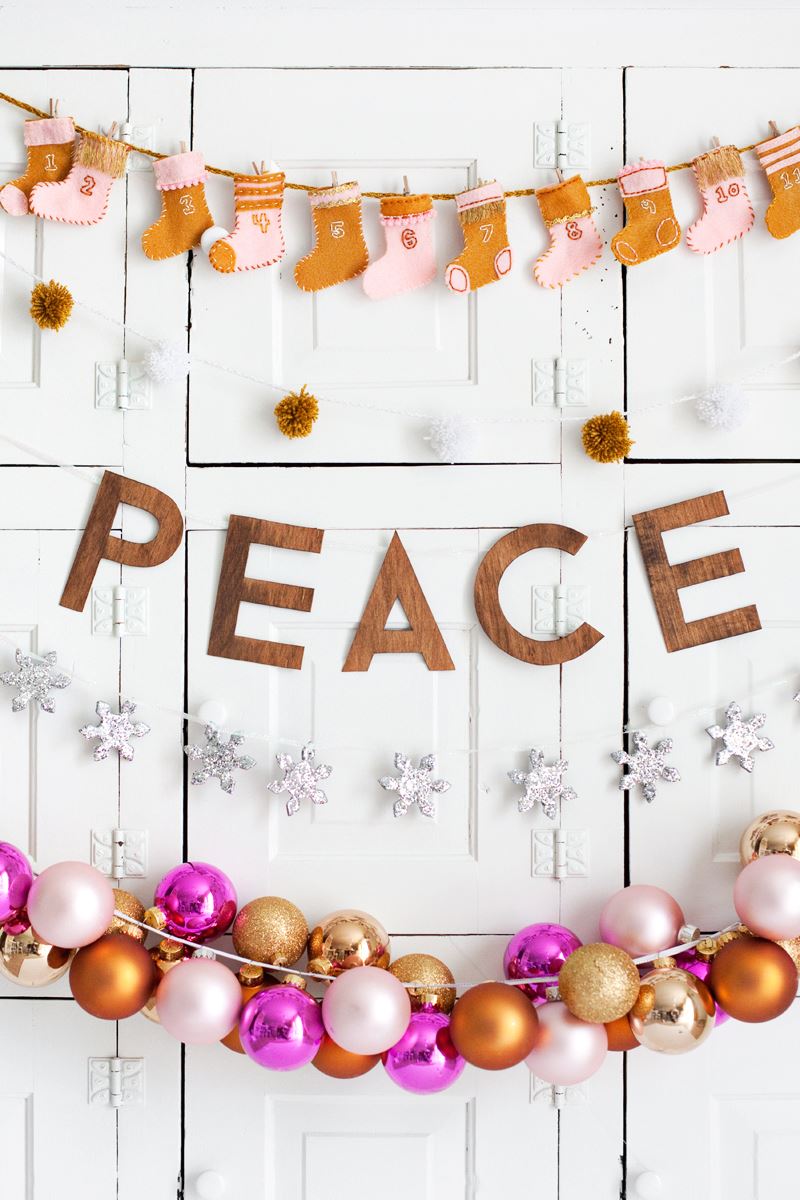 Here's one more fabulous garland from A Beautiful Mess: a Sequin Letter Garland! Cardboard and stretch sequin trim are key ingredients for this shimmering project: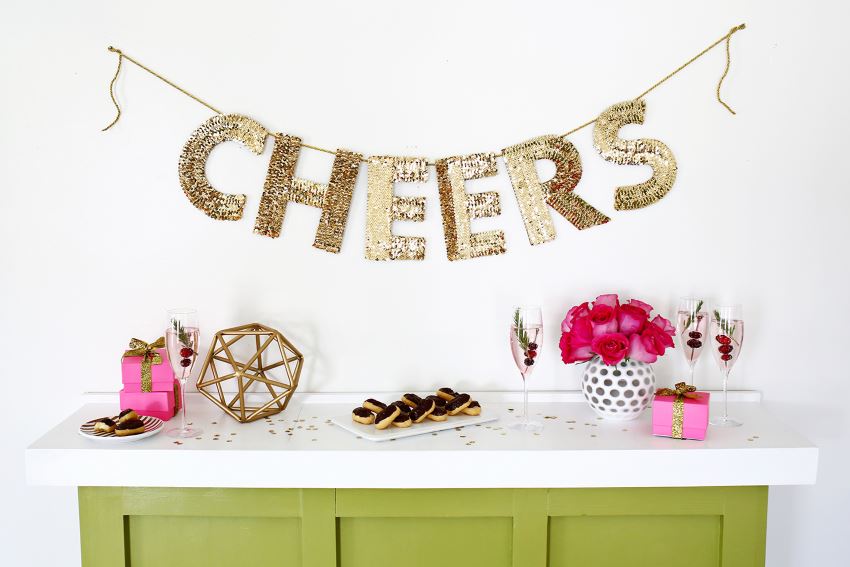 Design-Fabulous Food
Another wonderful opportunity for bringing some designer style to your party: the food! These Marzipan Tree Cake Decorations from Oh Happy Day turn the surface of your dessert into an enchanting forest. Decorate the marzipan with green sanding sugar or sprinkles and you're set! Did you notice the pretzel stick tree trunks?!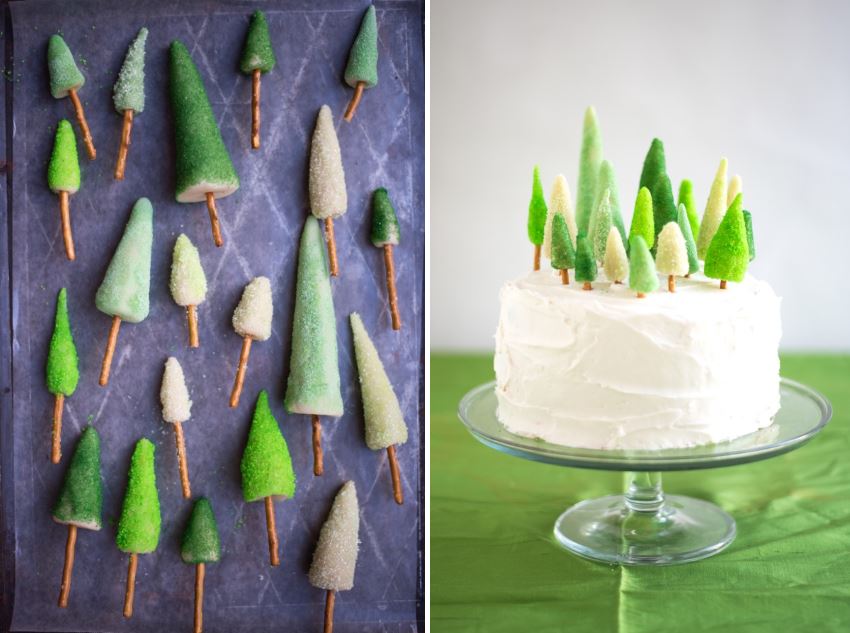 Whether you're decorating a store-bought cake or a foamy drink, try personalizing it with these DIY stencils from A Beautiful Mess. Sprinkles, powdered sugar and cinnamon are a few of the delicious ingredients that can be used in combination with these stencils to decorate your holiday party treats!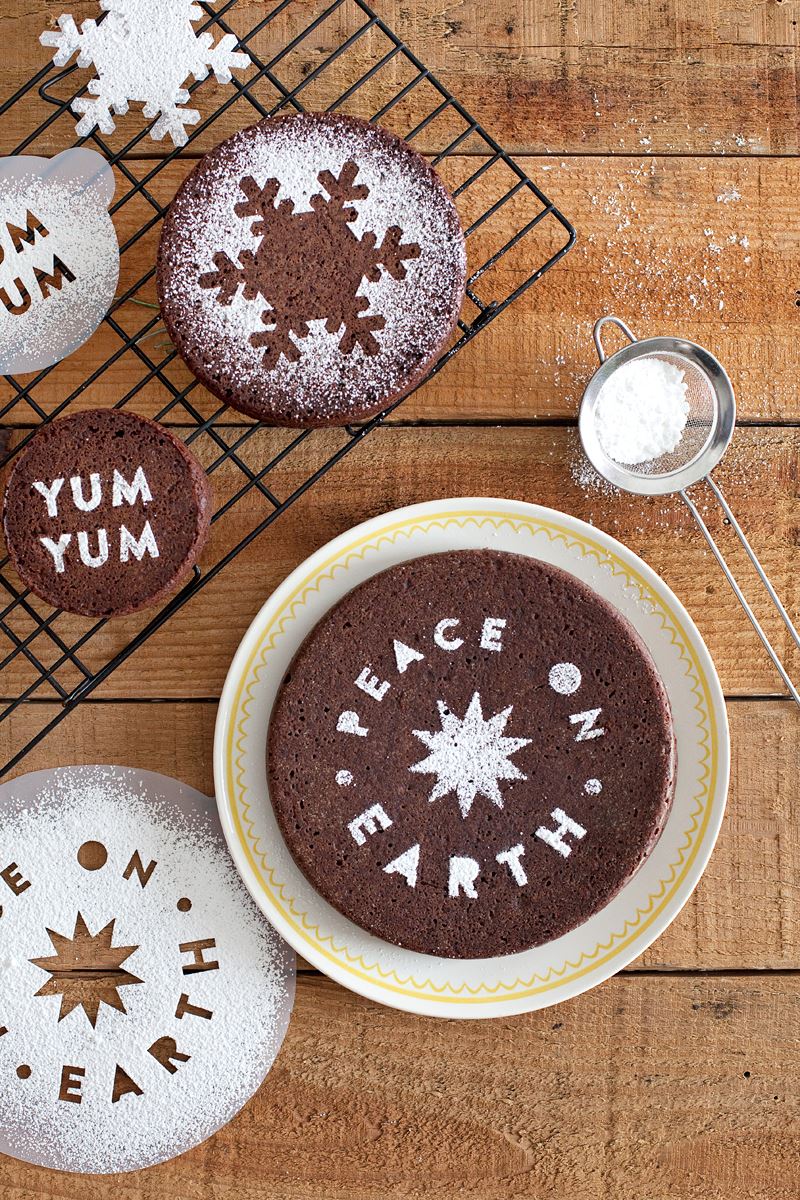 Sometimes party edibles can be as much about the "foodie chic" feel as the blatant decoration. That's why these pistachio truffles are so fabulous! Pistachio bits give these decadent treats a confetti-covered appearance that's both elegant and understated. Looking for more ideas? Camille Styles' roundup of the 22 best Christmas cookie recipes will do the trick!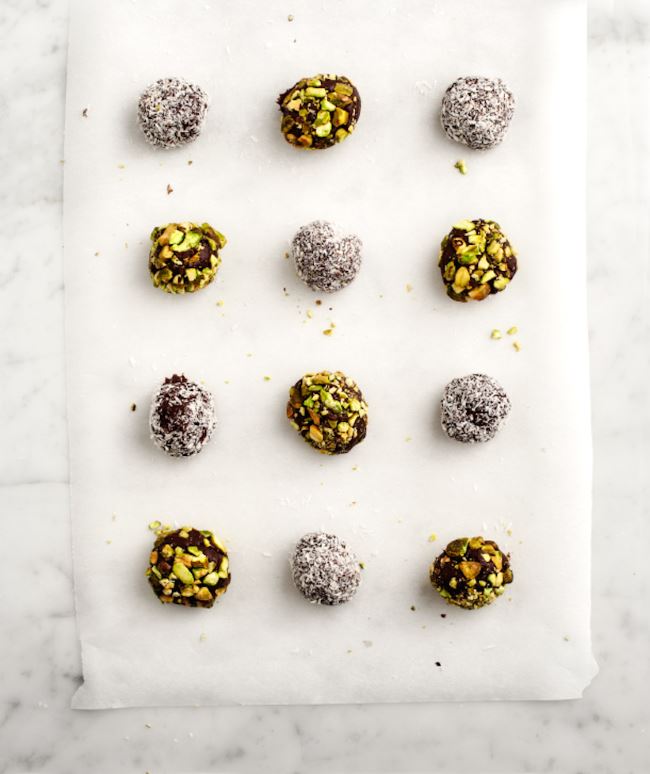 Add a festive foodie touch to your holiday party with a signature cocktail. This fruity bellini recipe created by Sarah Yates for Camille Styles is filled with interesting flavors, such as mango and raspberry. The color creates visual interest, and so does the styling! Sequins sprinkled on the top of the bar add just the right touch.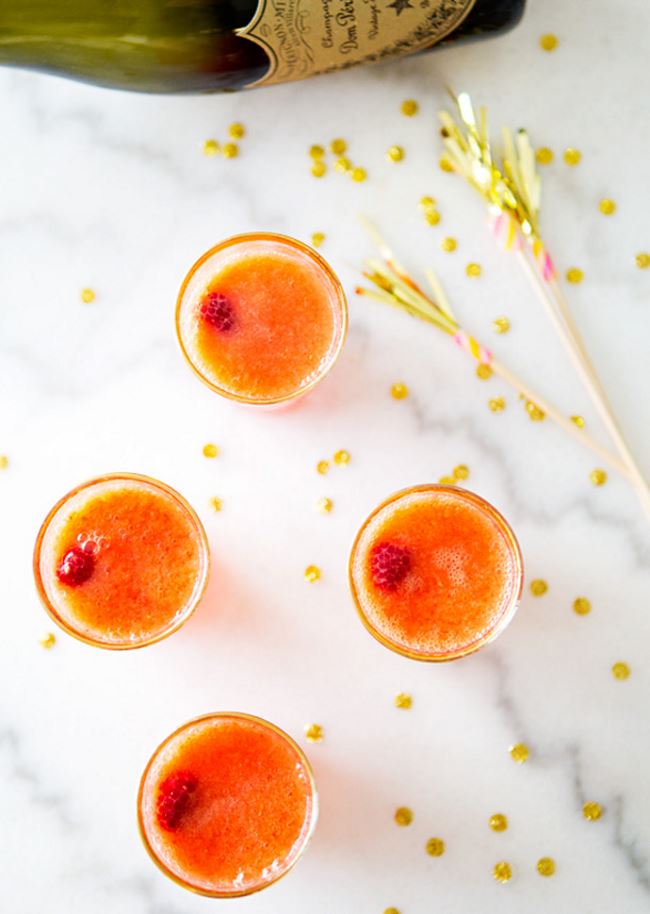 Don't forget that your bar cart can be transformed into a festive holiday party station, complete with colorful straws and creative garnishes, which guests can incorporate into drinks they assemble themselves. Below we see a bar cart from a photo shoot by Camille Styles in collaboration with Kate Spade New York: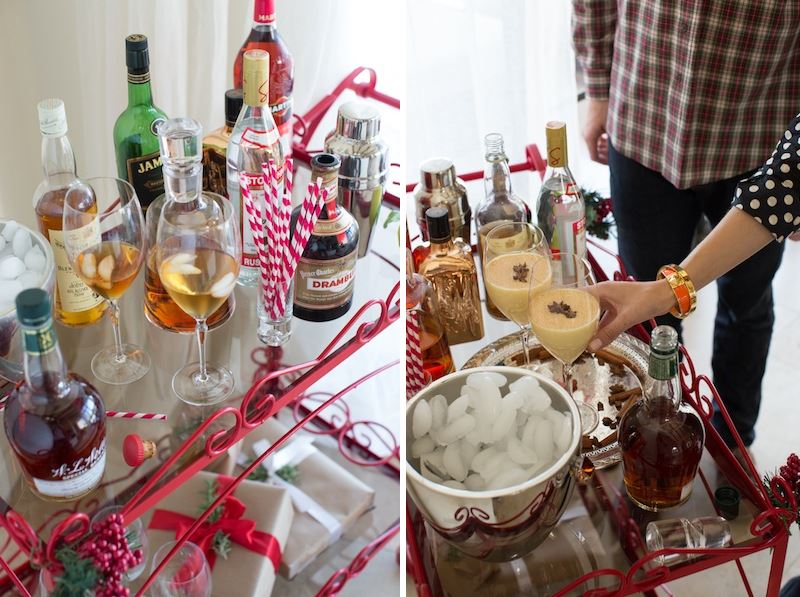 Taking the time to style your drink center can help enhance the look and feel of your party. Below are two tasty drinks I whipped up last year, complete with a retro-style backdrop. See the recipes for these non-alcoholic beverages in this post.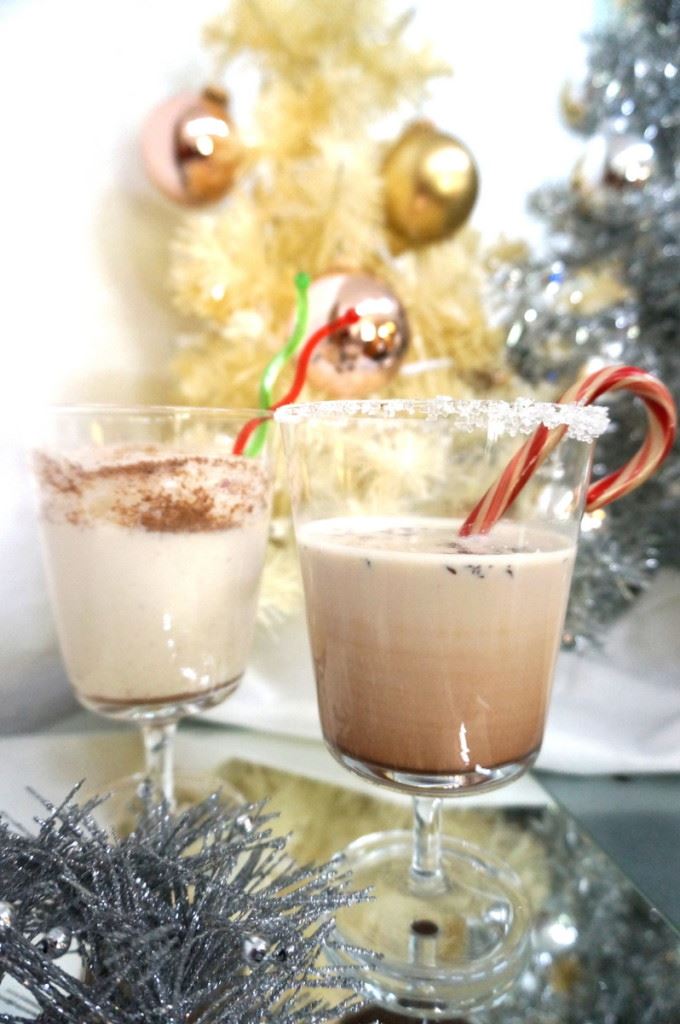 Unique Favors
Send your guests off in style with special favors that celebrate your love of design. First up: Let's hear it for free printables! These Printable Holiday Tree Ornaments from Oh Happy Day are stylish enough to double as tabletop decor during your holiday party. Then invite guests to take one home at the end of the night!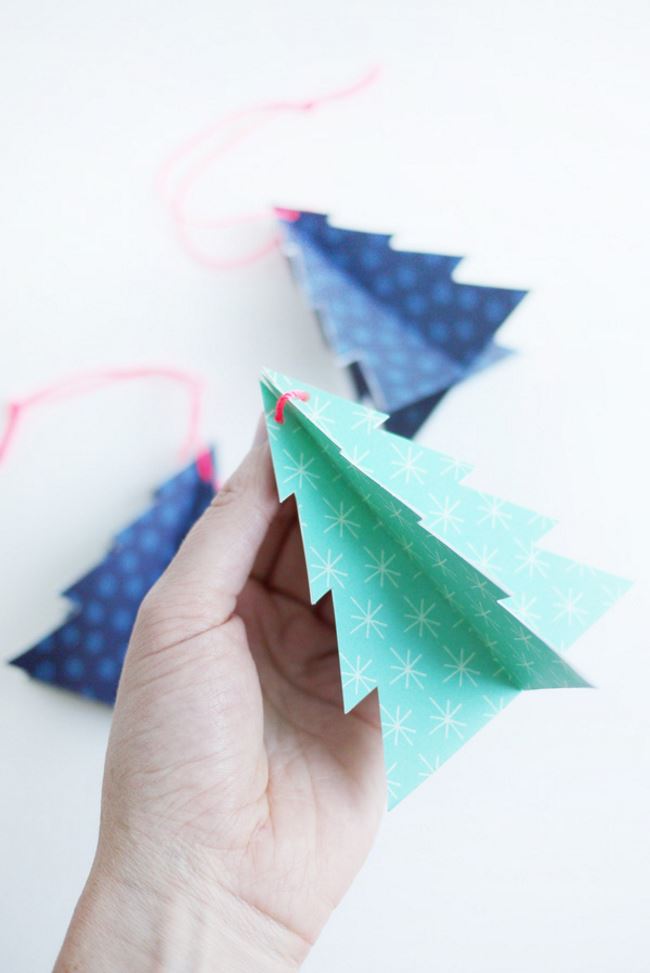 Foodie party favors are always a big hit, and this custom-mixed tea idea is perfect for holiday parties. Bulk spices are the ingredients of choice, and clear vials with a cork top provide a chic yet practical packaging solution. See more at HGTV: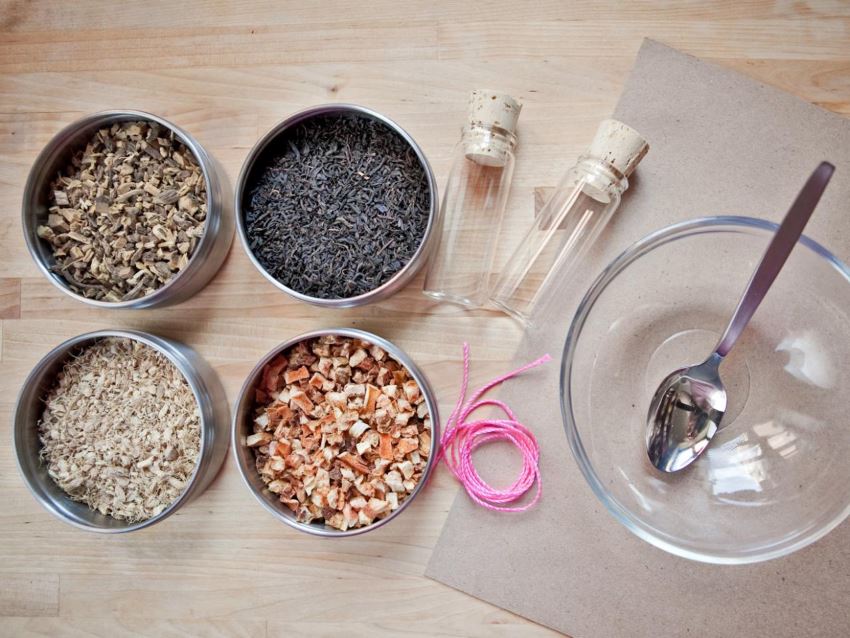 Delicious butters and spreads are another holiday favorite, especially when they're packaged this beautifully! Try interesting combinations of flavors, such as pear cardamom butter! [from HGTV]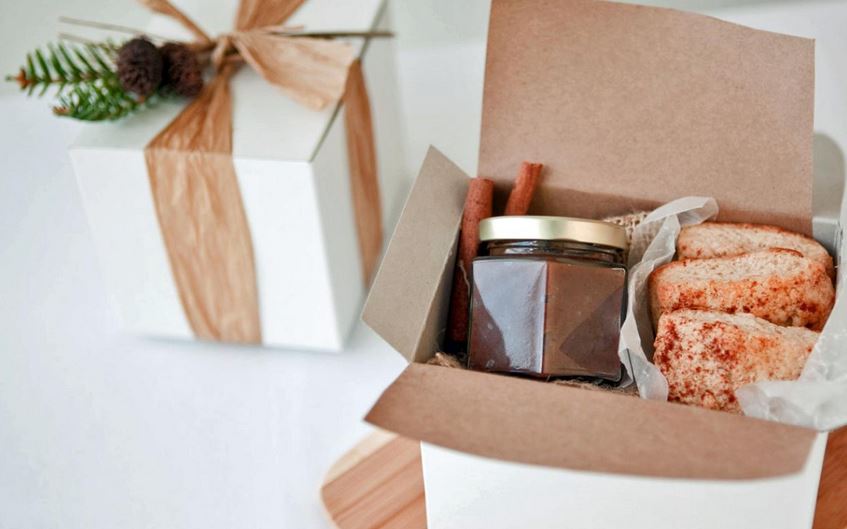 These easy DIY tree mittens from Say Yes take just five minutes to complete, making them the perfect easy-to-create party favors! Felt is the key embellishment decoration here. Cut out trees or any other holiday design of your liking!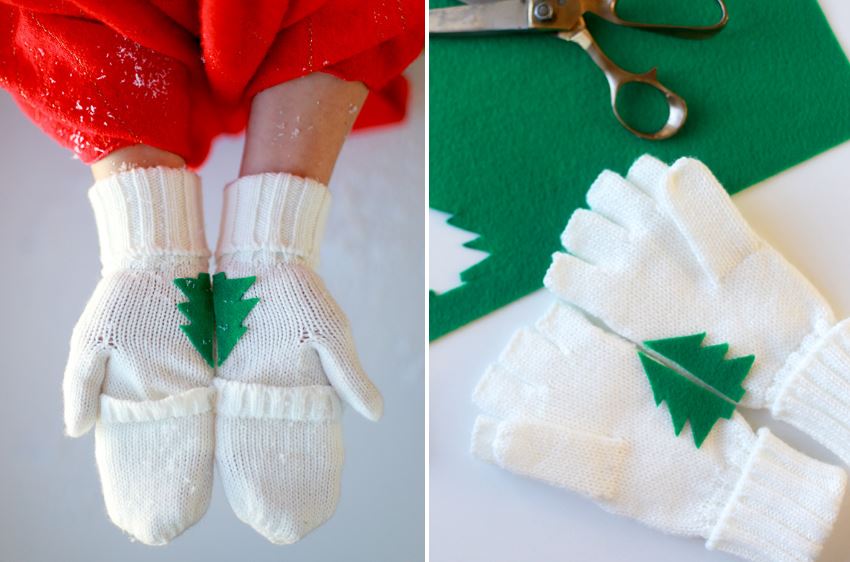 If you're sending your guests home with gifts or favors, don't forget that creative wrapping can make a big difference. I enjoy using marble contact paper to decorate bags and packages with a hint of geo style. Check out the full tutorial at my retro modern blog Mirror80: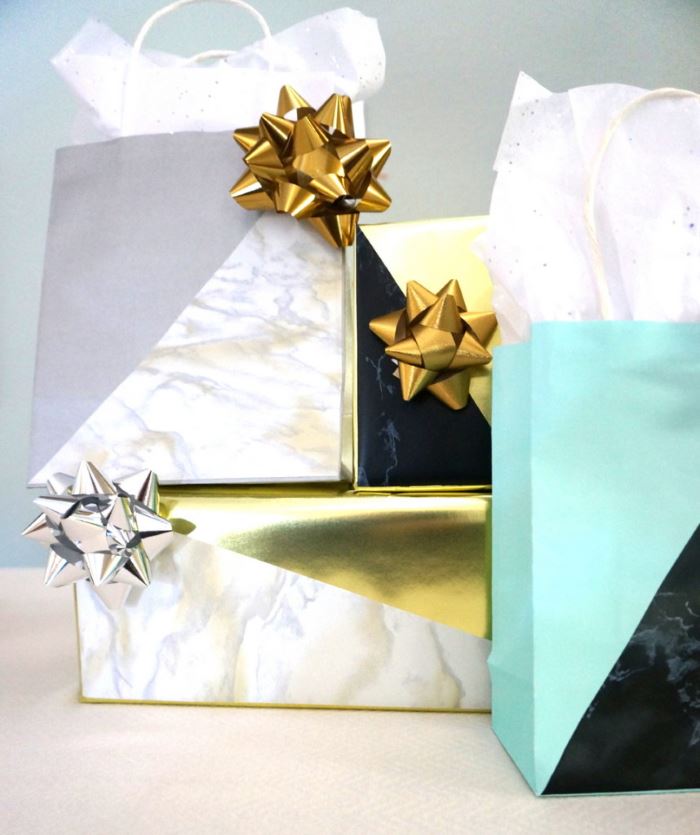 Thanks for letting me share my favorite Christmas party ideas in today's post! I wish you a glorious holiday season filled with friends, family, and a celebration of festive design!