Hot bathroom trends that have once again been given a new lease on life in the last few years seem to be inspired by the early 1900s. From freestanding tubs to a shift to Art Deco style, contemporary homes have been filled with a sense of nostalgia and timeless allure, thanks to these revitalized style statements. Going well beyond the bathroom and taking over backsplashes in the kitchen and even the fireplace are penny tiles. These smart, unassuming and exciting little things can bring in a sudden dash of color and geometric contrast with elegant ease.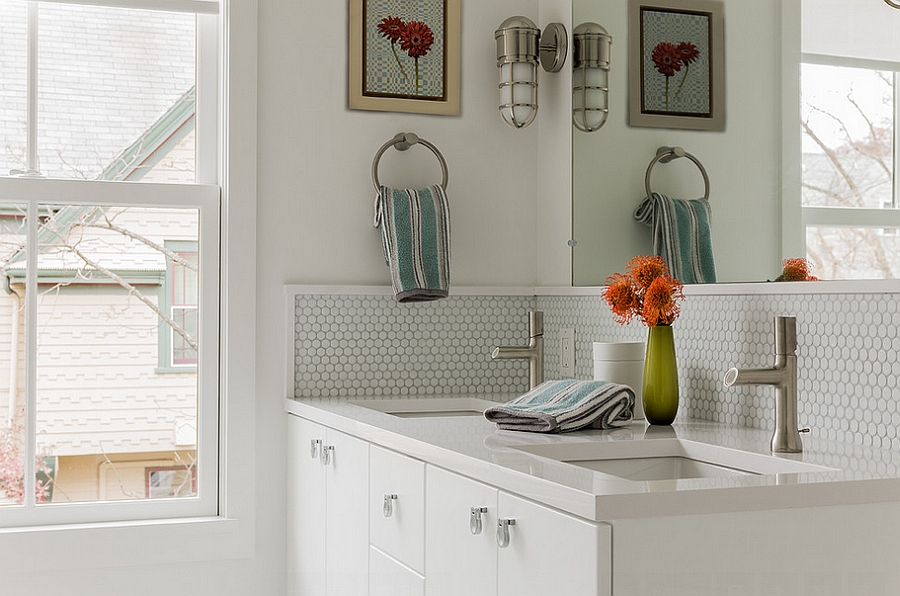 While they were originally intended for flooring purposes alone, penny tiles have crept up to shape some ingenious backsplashes and even accent walls in recent times. Effortlessly adapting to the style of the room and its ambiance, these tiles promise to alter the appeal of your home, one penny at a time!
Spice up the Kitchen
Before we talk about using penny tiles in the kitchen, let's spend some time understand the nitty-gritty of these unique tiles. Generally most penny tiles have a diameter of ¾ inch or 1 inch, and the space between them is filled by grout. You can use a coordinating trim tile to ensure that the penny tile backsplash in the kitchen has a more refined, finished look. You can either get machine-made or hand-made penny tiles depending on both your preference and the budget available. Bespoke penny tiles are obviously far more expensive, but also give you greater customization options.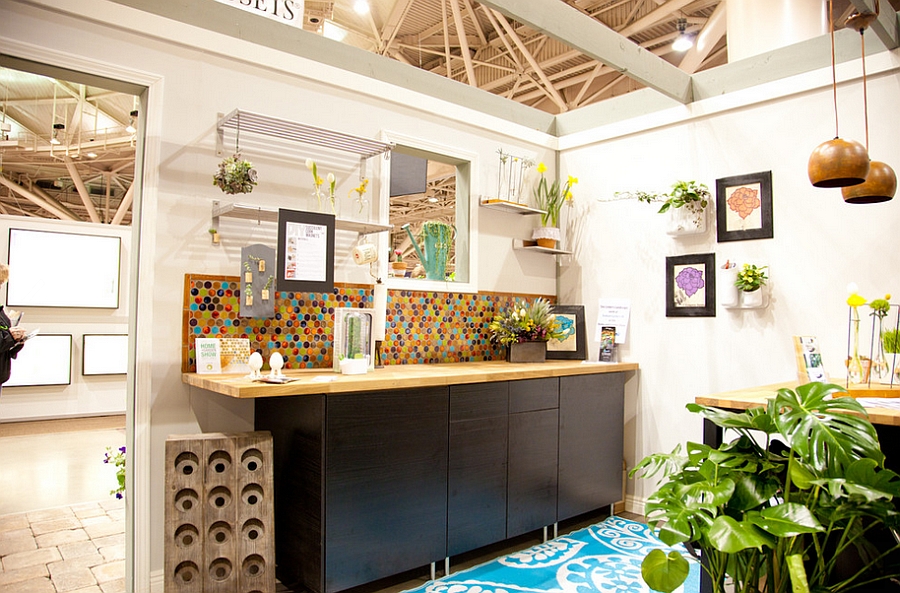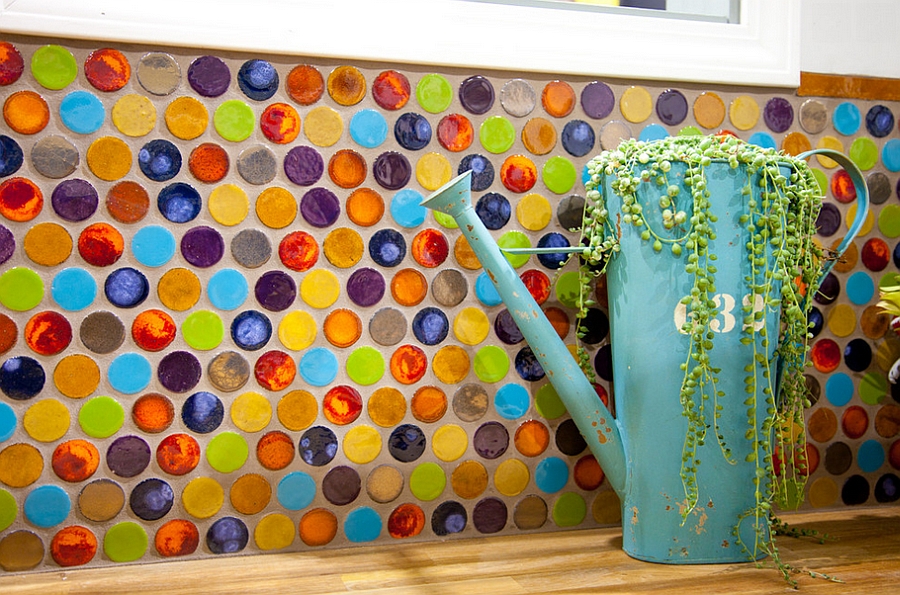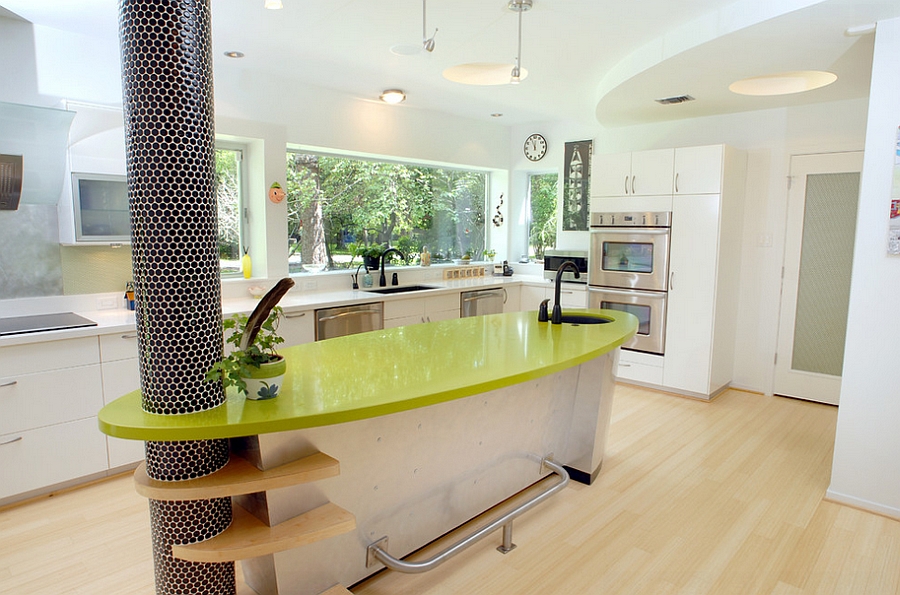 At the end of the day, the choice of penny tiles for your kitchen backsplash is determined by both the theme of the kitchen and its color scheme. Penny tile backsplashes are easier to work with than other tiled features, and they are also far more durable. Due to the small size of these tiles, they are a lot less prone to damage and cracks than larger tiles when being used for flooring or backsplashes.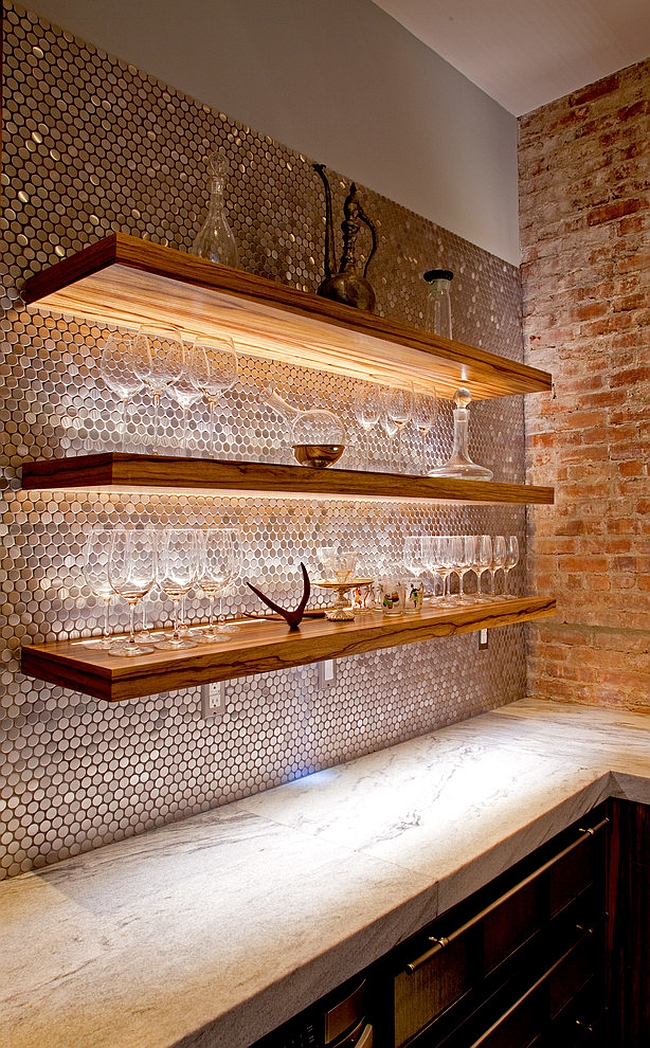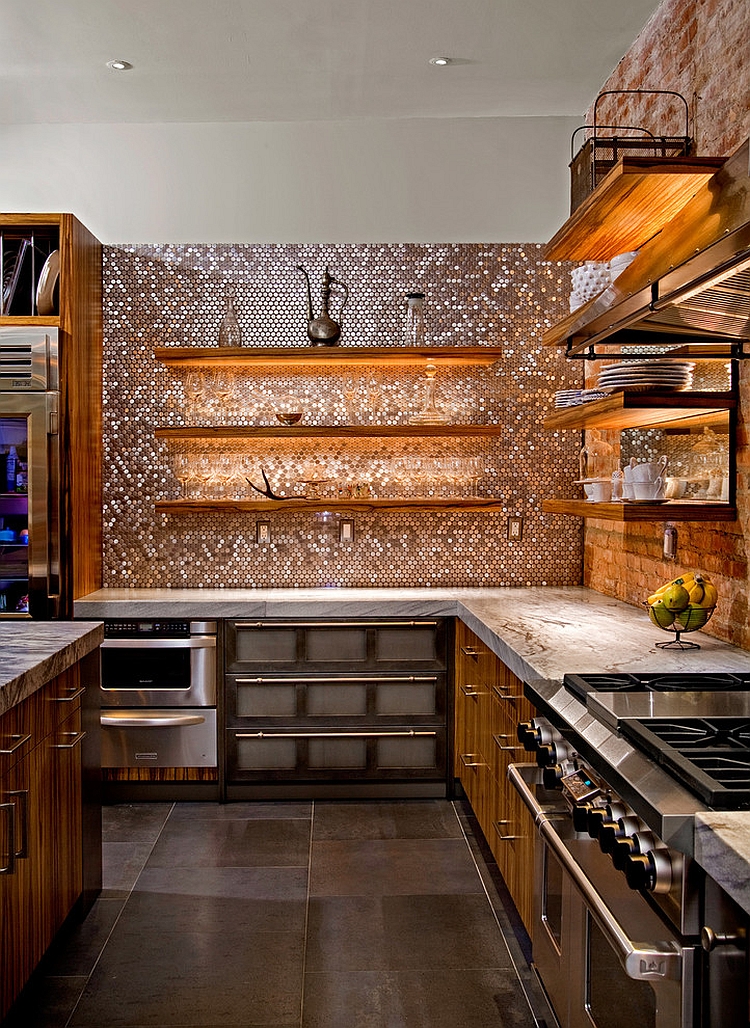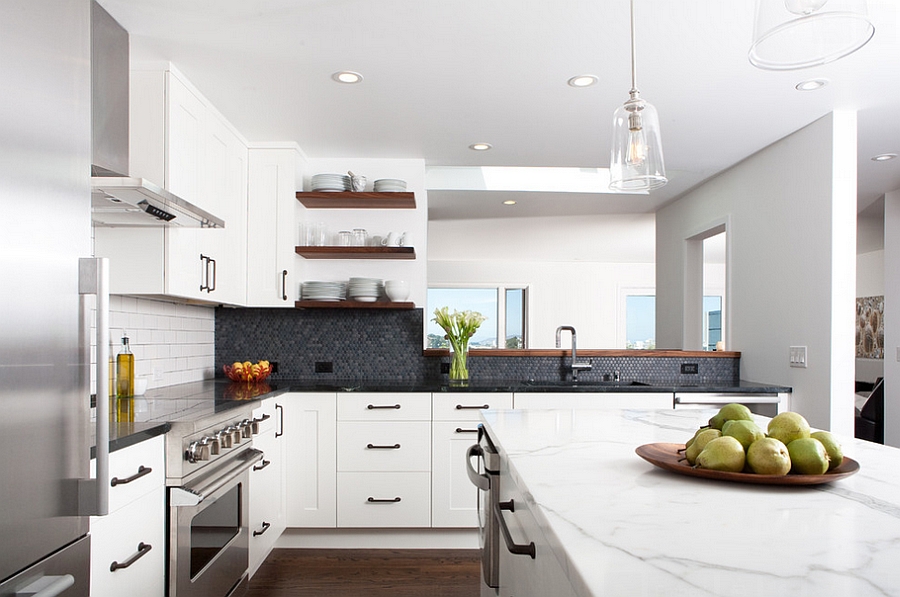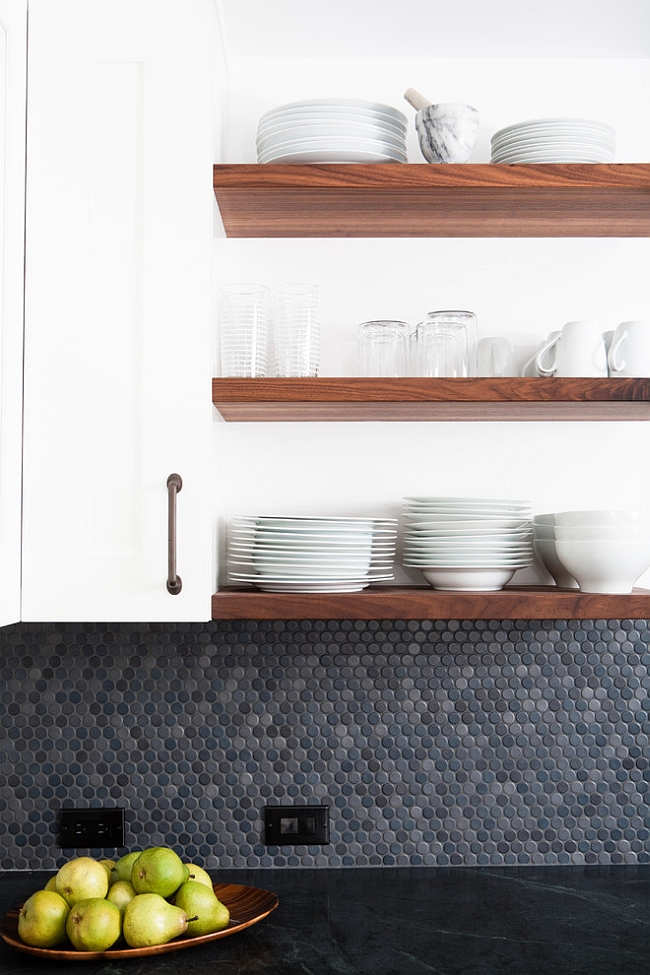 Dip into Penny Tiles!
Modern penny tiles are available in a variety of materials that vary from porcelain to cork! Some of these are far more sustainable than others and will help you in shaping that dream 'eco-friendly' bathroom. Since neutral and soothing shades are all the rage in contemporary bathrooms, picking penny tiles in light blue, gray, white and brown is often a good way to go. Unlike in the case of typical tiles, they add a lot more texture and pattern despite sticking to the monochromatic look. Mixing penny tiles in different tones of the same color also gives your bathroom an interesting and unique appearance.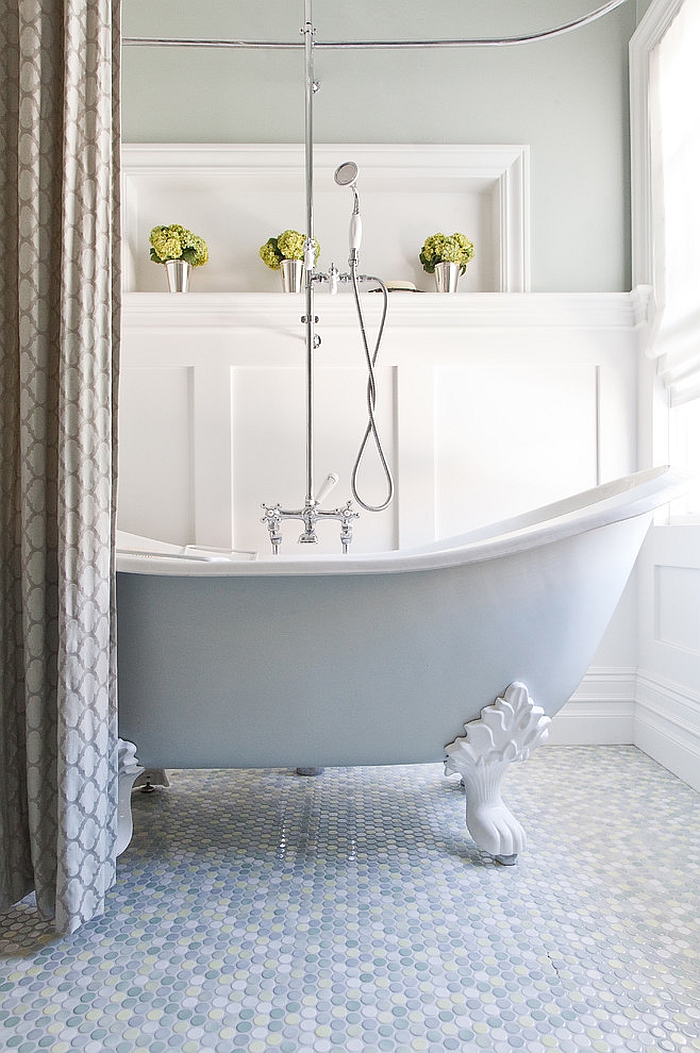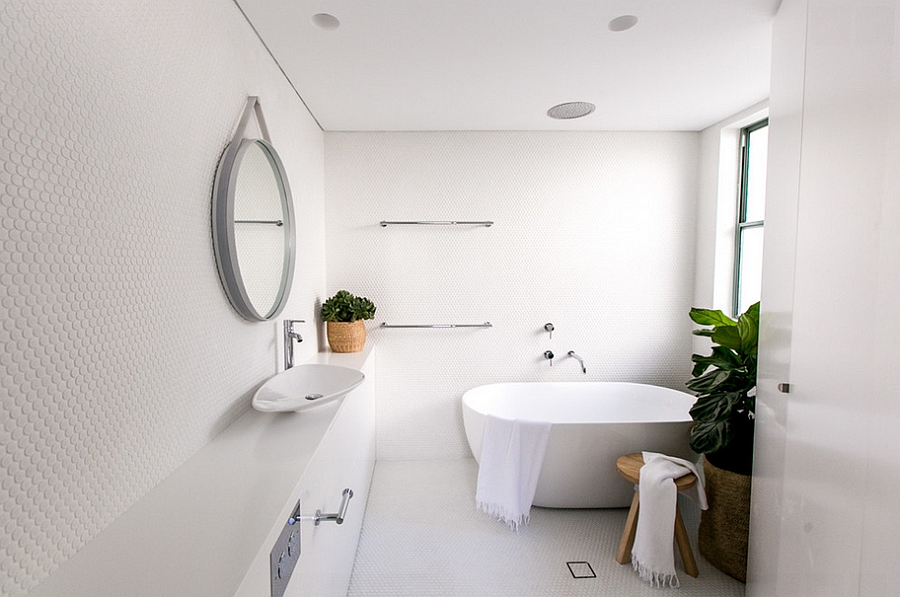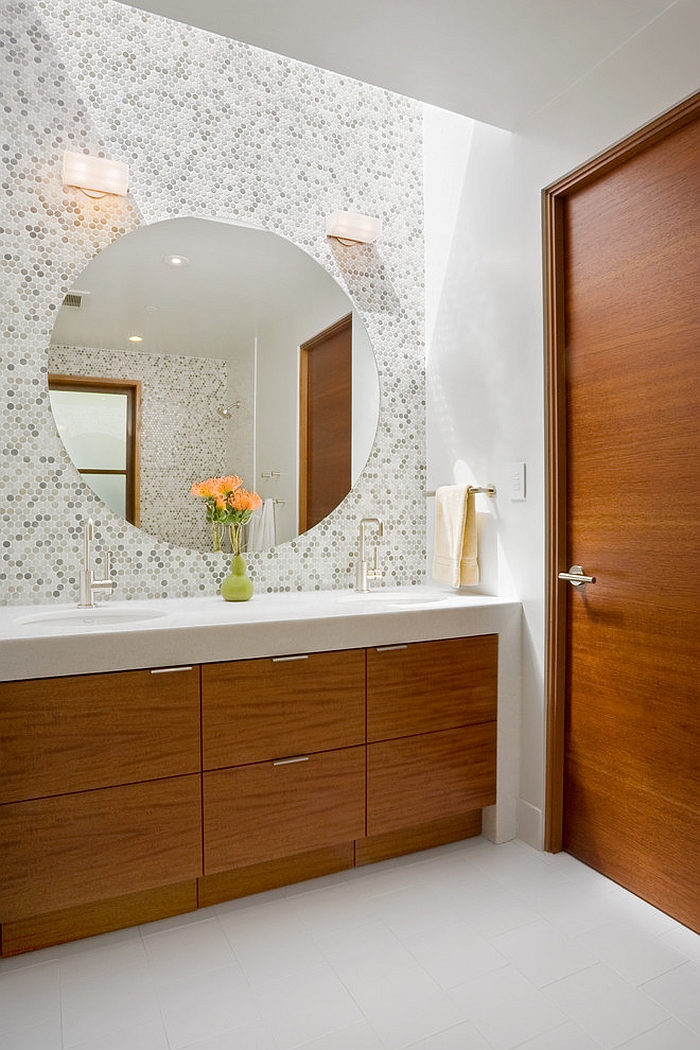 Penny tiles can also be used as accent additions in the bathroom by combining them with other tiles. This approach works well in traditional and vintage bathrooms, and by repeating the pattern in more than one place, it is easy to create a symmetrical and stylish space. The hexagonal or round silhouettes of penny tiles will add pattern to the bathroom without overwhelming the space.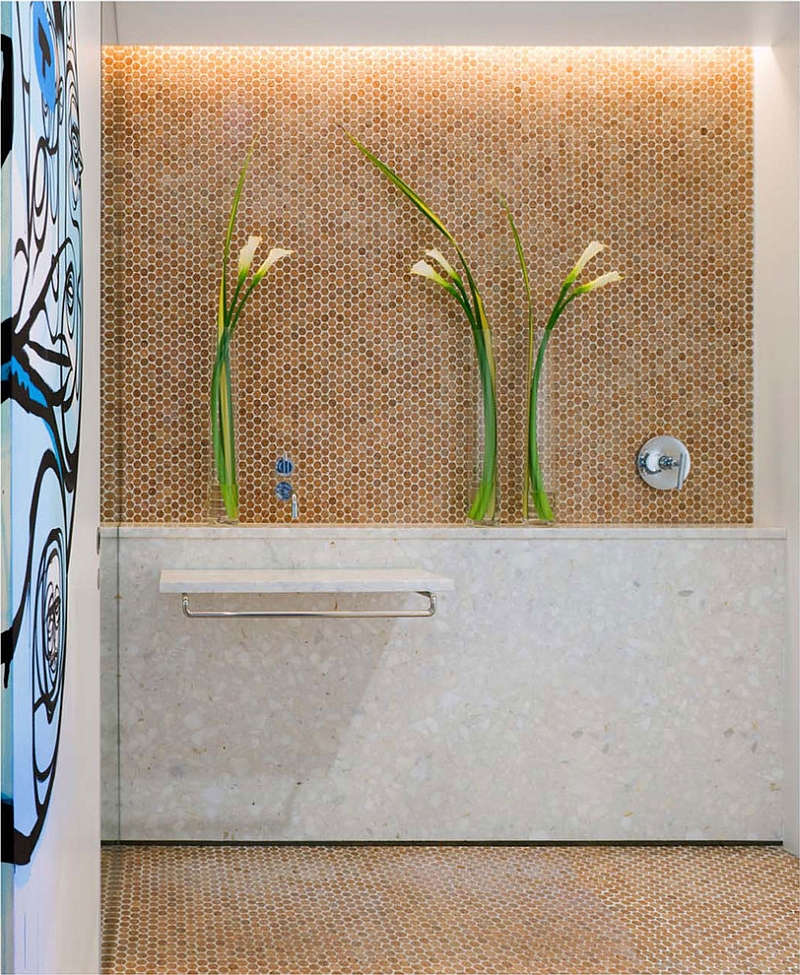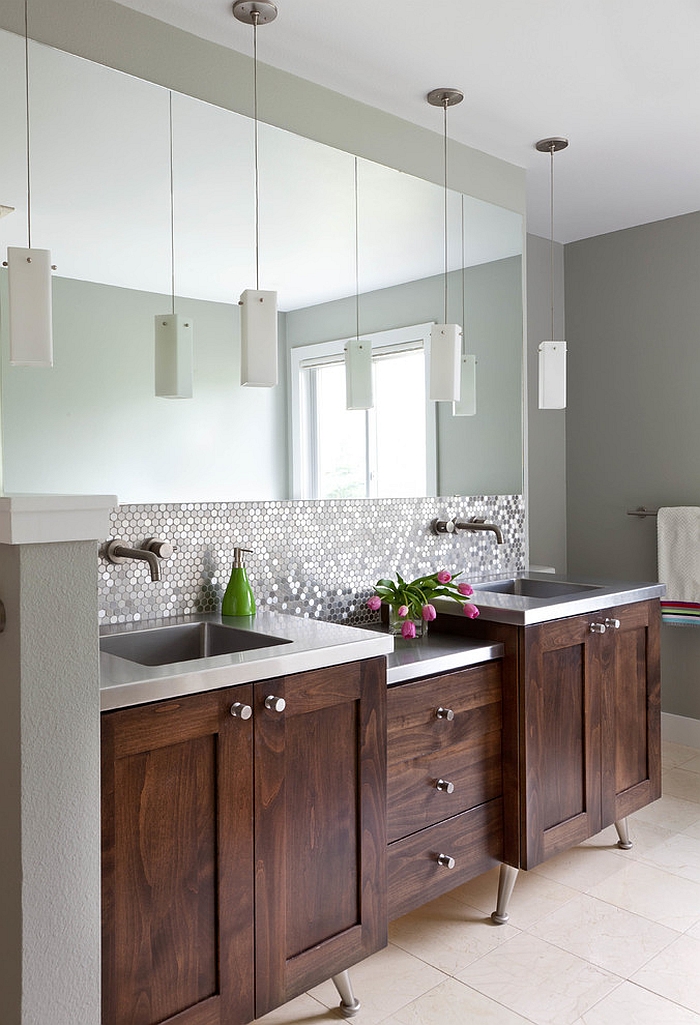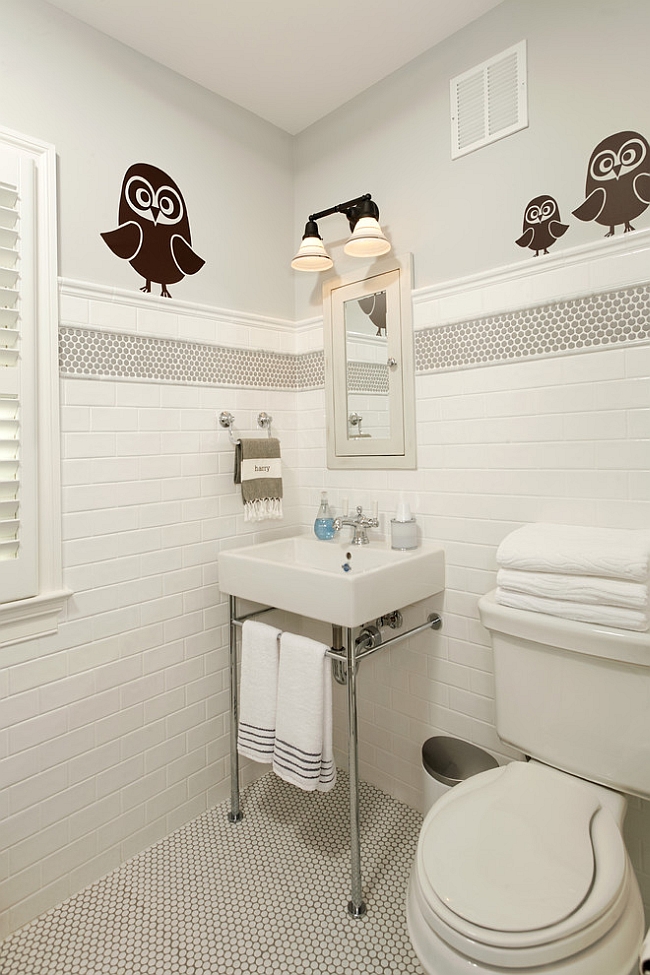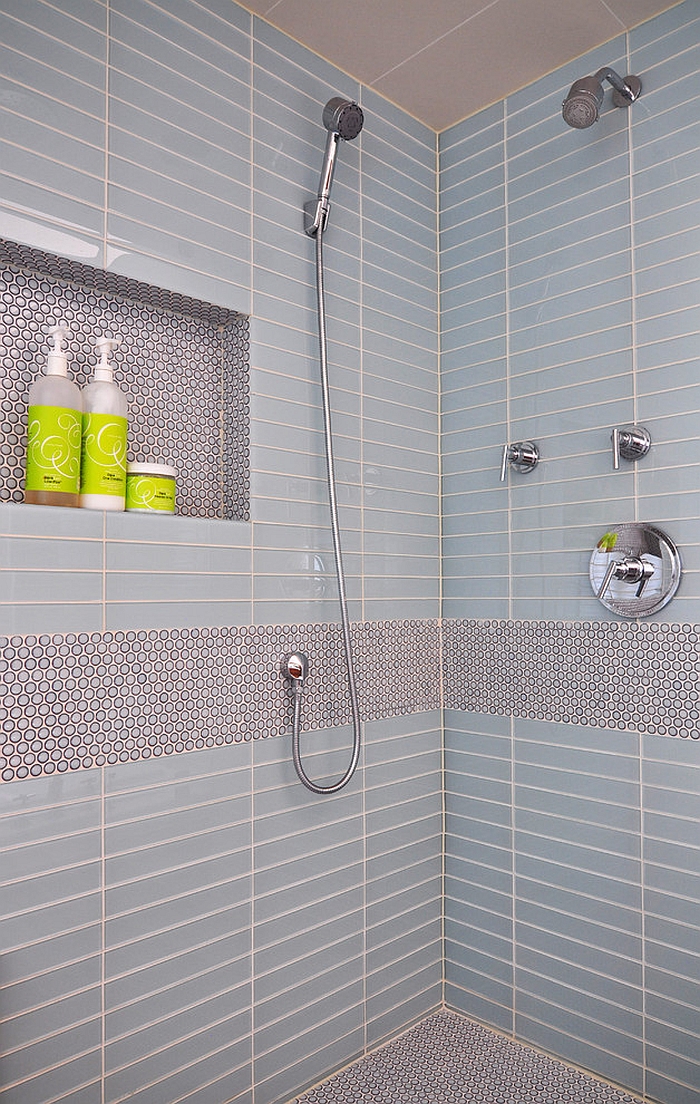 Color, Pattern and More
Creative designers have ensured that the use of penny tiles is no longer relegated to the kitchen and the bathroom. The fireplace face is one of the best places to use this snazzy tile, and chic copper-tinted penny tiles add an additional shimmering charm to any fireplace. Some have even taken these little wonders into the bedroom to shape accent walls, and we must say that they do have an undeniable charisma that forces you to take notice! Colorful penny tiles in bold blue, green and yellow take this a step further, as they shape an accent addition that blends visual, textural and geometric radiance in a beautiful fashion.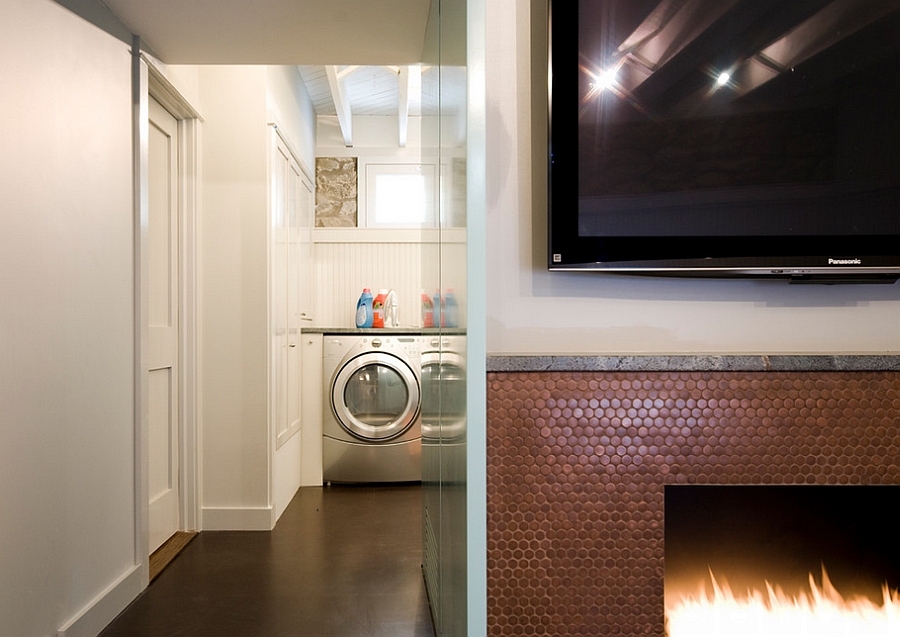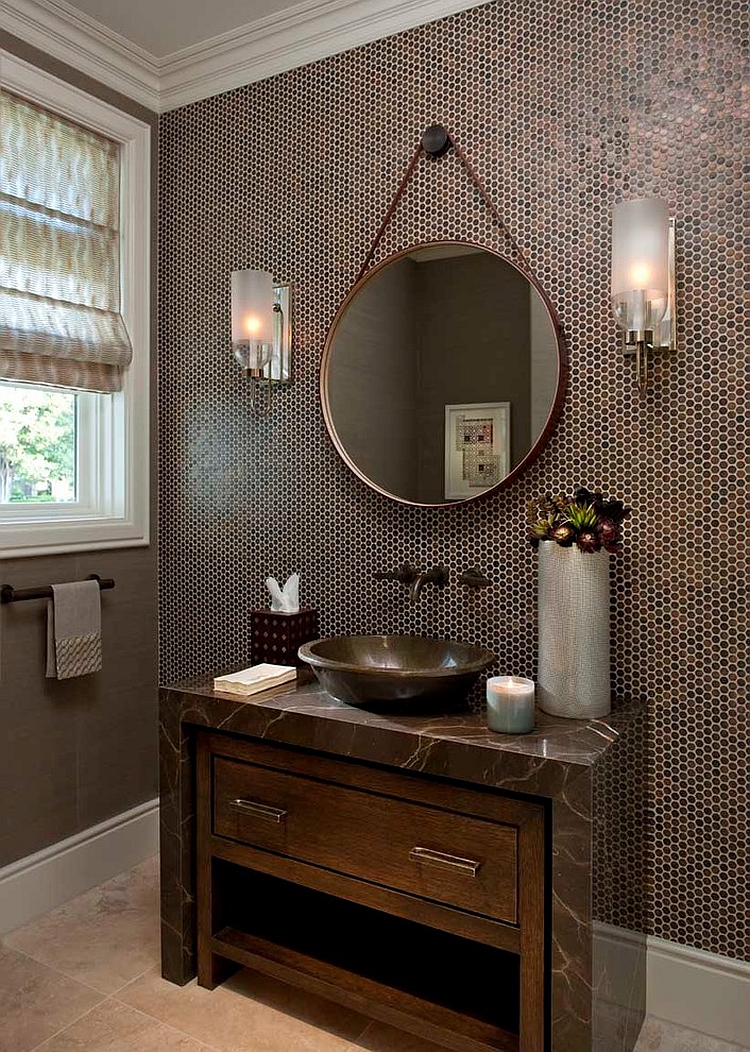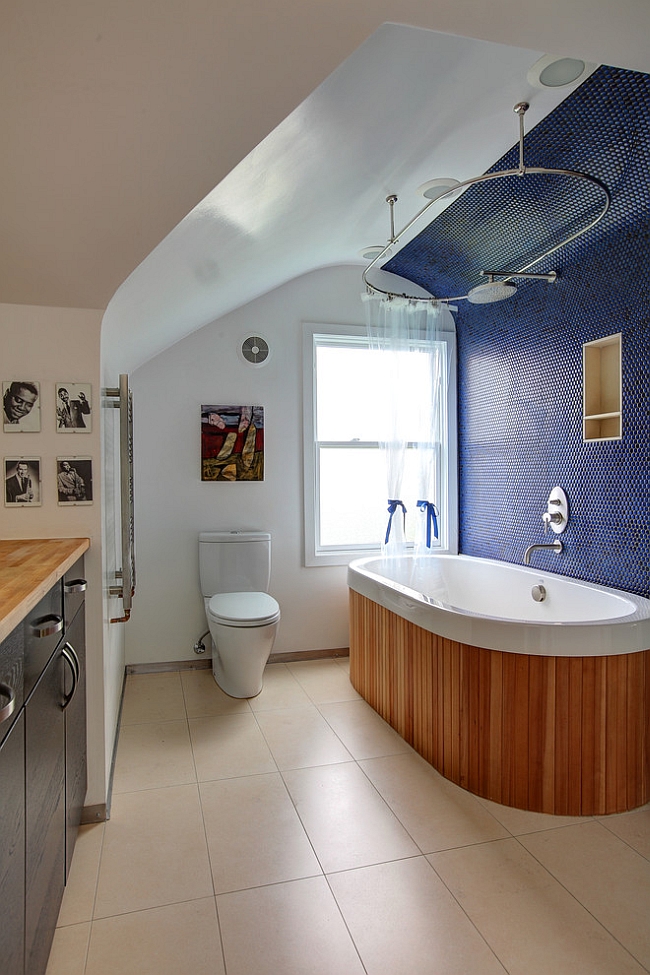 The versatility of penny tiles allows you to use them in spaces that range from minimalist kitchens to colorful kids' bathrooms! We suggest you start off with tile in neutral or pastel shades, but if you are more willing to delve into bright colors, the choices are indeed endless.