When it comes to home design and decorating, we tend to plan for our own necessities and those of each and every member of the family. But what about that little furry friend who brightens those dull moments and puts a smile on your face after a long, hard day? Transforming the world of pet decor and playhouses with color, pattern and a tinge of sizzle is Petbo, an eco-friendly pet playhouse that brings together form and function! Petbo is perfect for your little kitten and gives it a playground that also blends in with the style and theme of your modern living space or outdoor deck.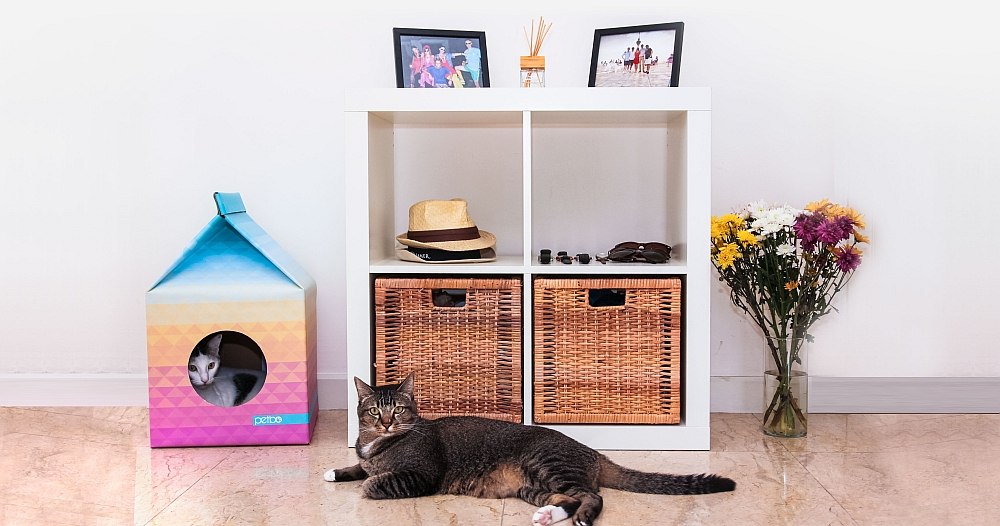 One of the most noticeable aspects of Petbo is the fact that it is available in a multitude of prints and hues, ensuring that the pet playhouse does not feel outdated. The team that crafted Petbo spent plenty of time researching the behavior of cats and their need as natural predators to find a hiding space or private little niche. Made from high-quality cardboard, the playhouse is completely recyclable and 100% sustainable. It can be assembled with ease, and you can even carry it on your outdoor trips without any hassle or space issues.
And just to show you how well the designers of Petbo know your little buddy, there is also a scratch board that comes with every one of these playhouses. This should keep your decor and Petbo itself (relatively) safe from those sharp little claws! Who says pet decor can't look awesome in any home?!