They put a smile on your face, lower your blood pressure and take the edge off each stressful day. They're your pets, and don't they deserve the very best? Furthermore, don't you deserve the very best? There's no need to sacrifice style when it comes to pet products. A slew of modern designs tastefully bring animal-friendly fun home.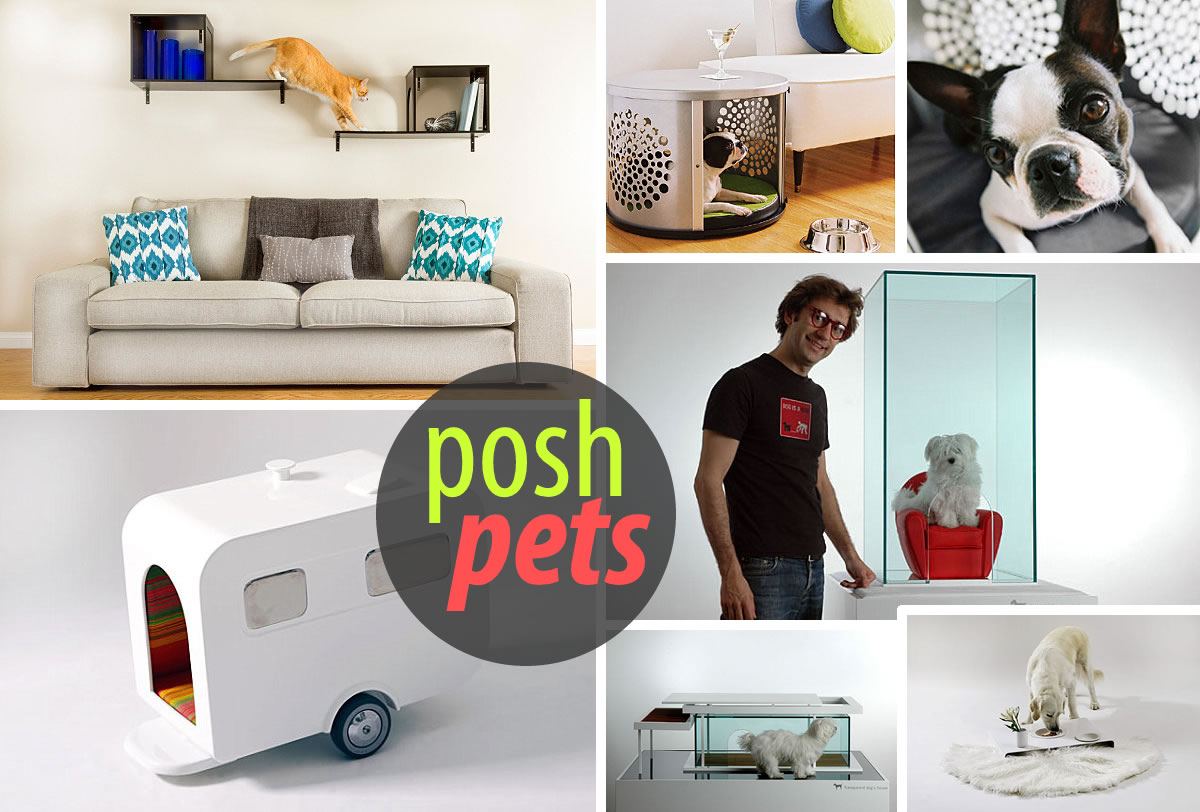 From cat trees that double as furniture to dog toys with modern appeal, we've got you covered with today's pet product roundup. While you browse the images below, think about how your furry friend might enjoy these contemporary items. Not to mention, consider how great these contemporary finds will look at home! Isn't it nice to know that owning a pet doesn't mean littering the living room with a slew of trinkets? In fact, from the look of today's featured products, it's possible your pet could even help enhance your design sensibilities…
Modern Cat Trees
The days of bulky carpeted cat trees are over. Why clutter your interior with an outdated item when you can purchase a dual-purpose cat tree meant for both you and your pet? Below we see The Sophia Wall Mounted Cat Tree in Black by Designer Pet Products. This two-piece item is attached to the wall so your feline friend can travel from one perch to another: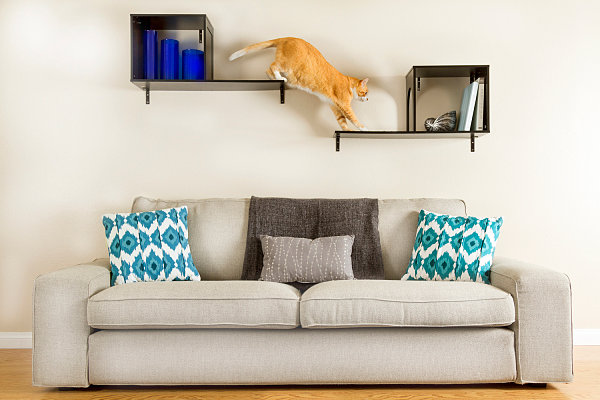 The Sophia Wall Mounted Cat Tree is available in white as well as black, and it can be arranged in a variety of configurations. As mentioned on the Designer Pet Products site, the item "satisfies your pet's natural instinct to be up high." Maybe with a cat tree like this, your kitty won't be as tempted to jump up on the dining table or kitchen countertops…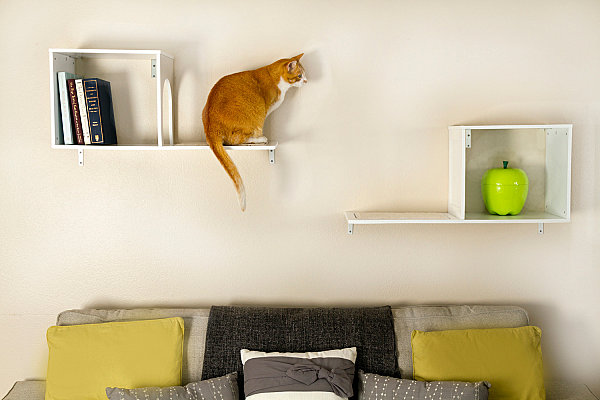 And now for a vertical cat tree with modern style! Below we see Sebastian Modern Cat Trees, also from the Designer Pet Products line. These items are available in white and black so you can find a color that best fits with your interior.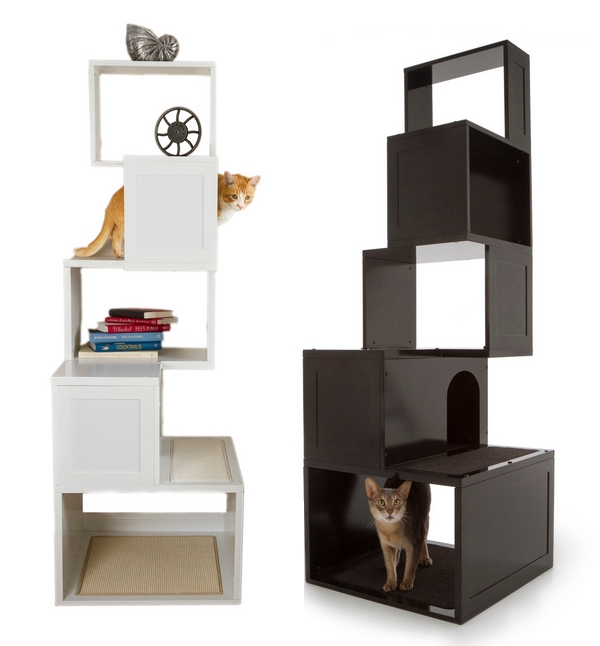 The best part about the Sophia Modern Cat Trees and the Sebastian Modern Cat Trees: they double as functional shelves. Yes, you can even use them to hold a range of decorative items, from books to accessories. How breakable these items are is up to you (and probably determined by the temperament of your cat)…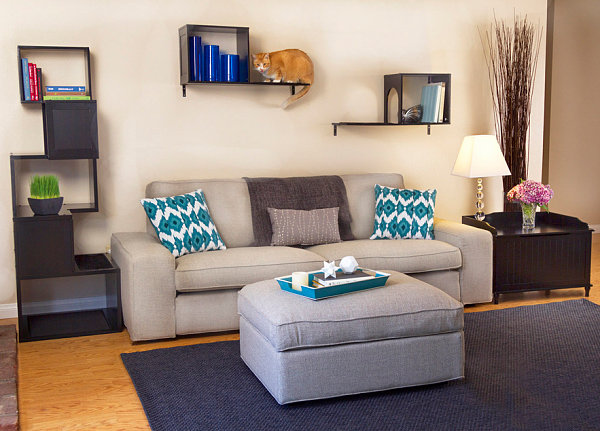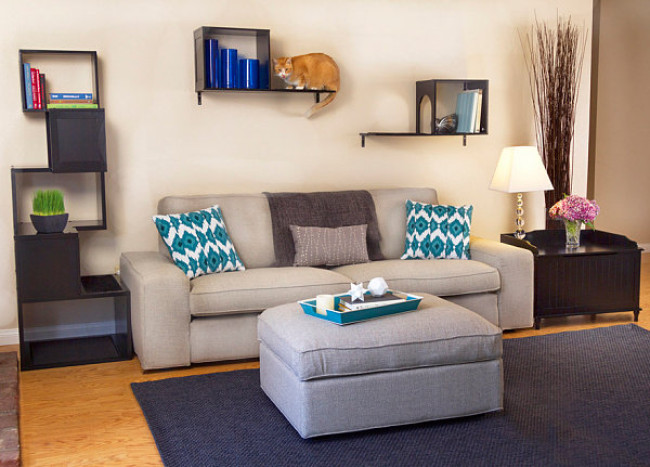 The Sebastian Modern Cat Tree is a place for your cat to scratch, rest, hide and exercise. With six separate levels, there's no shortage of vertical space. Not to mention, features like sisal scratching material on the first level and carpet on the second and fourth levels ensure the item is truly for kitty! In case its stylish construction made you think it was purely a home furnishing…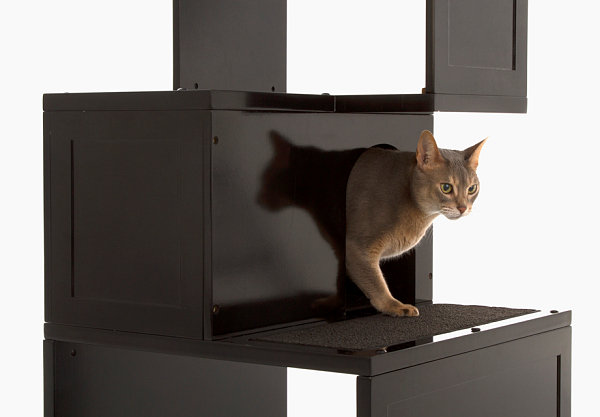 Modern Animal Shelters
I knew my kitty (then a neighborhood stray) was meant for me when I invited him inside to take shelter from the storm. Sometimes shelter is the best thing we can offer our furry friends. For those who want their pups to live it up in style, there's the work of Marco Morosini! We begin with his Transparent Dog's House, which just might be nicer than any home most of us hope to own…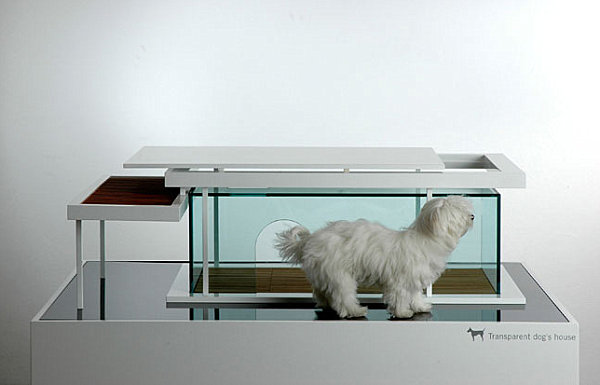 If see-through isn't your thing, check out the Nomad's Dog House in clay, complete with a colorful striped interior. It's hard to imagine not wanting to display this pet shelter prominently in your interior, but wherever you stash it, your pooch will likely spend much of his leisurely time resting inside… [from Marco Morosini]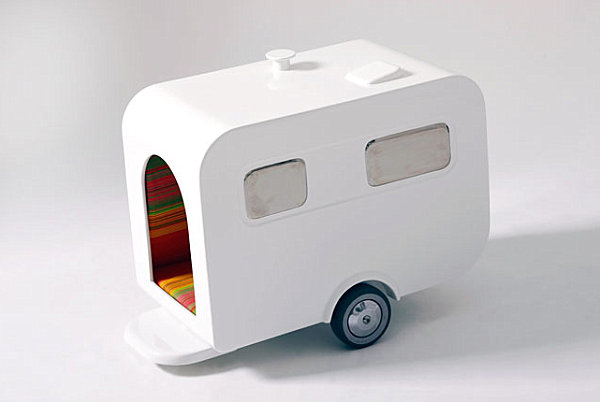 Below we see an image of designer Marco Morosini and another stellar creation: the Good Life Dog's House. Give your pup the throne she deserves. She may or may not realize that she's stylishly on display. Yet unlike the collectibles you may flaunt behind glass or acrylic cases, this shelter has an opening so your prized pet can come and go freely!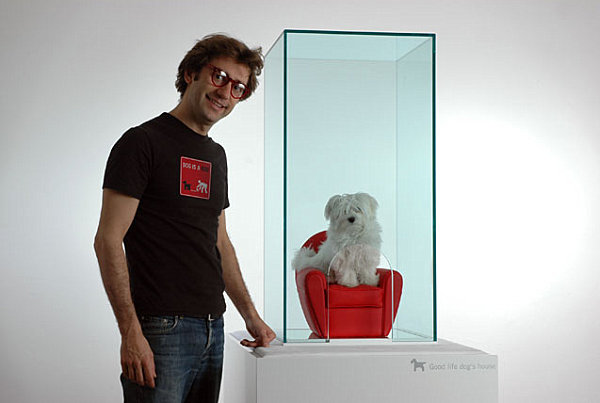 Speaking of coming and going, sometimes we truly need to transport our pets! Why not carry them with a little modern flair? The Sleepypod Bed & Carrier is also a car seat. Most importantly, it is your pet's very own special space. This item works well for dogs and cats alike–as long as they are 15 pounds and under. Remove the dome, and you have a pet bed. The pros of letting your furry friend enjoy this space before it's time to travel?… He or she will already be comfortable inside, so getting from one place to another will be a piece of cake! [available at Wag.com]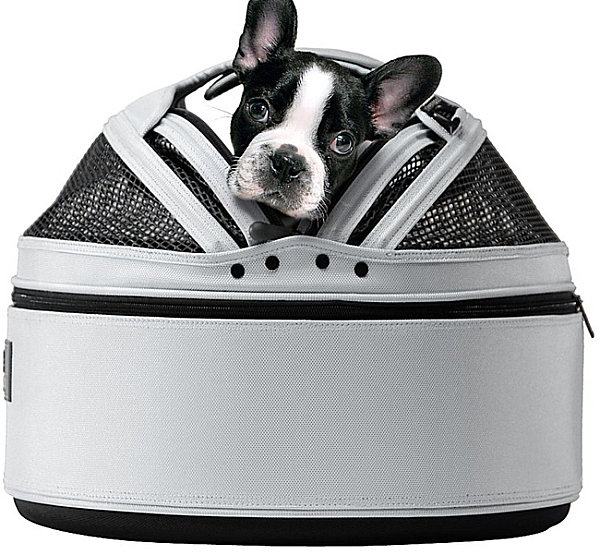 For one more stylish doghouse, we feature BowHaus Modern Dog Furniture. With a powder-coated steel frame and starburst design, it's clear that this piece is one chic doghouse… [from Trends Updates]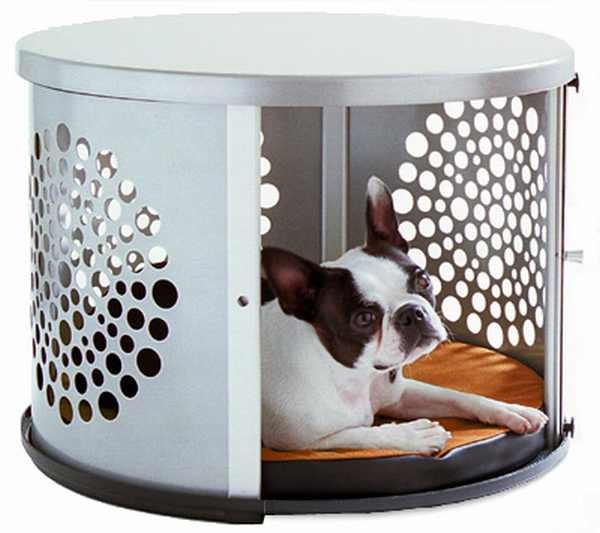 Yet as you can see below, the item also doubles as a sleek side table! As stated on the DenHaus site, this pet house/furnishing is "meant for the home where cocktails and canines mix it up." We couldn't agree more! [from DenHaus]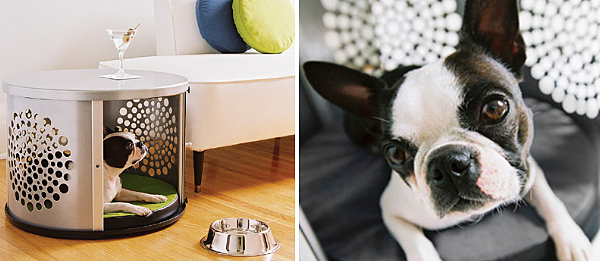 Now head to feline territory… The Cat Teepee from Uncommon Goods will add Southwestern style to your home. Not to mention, the natural fibers of the cardboard absorb kitty odors so your cat's signature fragrance can stay in the teepee (rather than in your living room). This item is made from 100% recycled cardboard…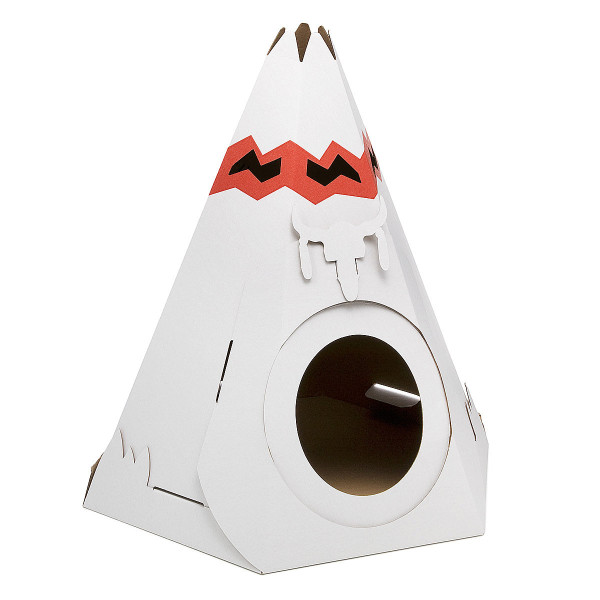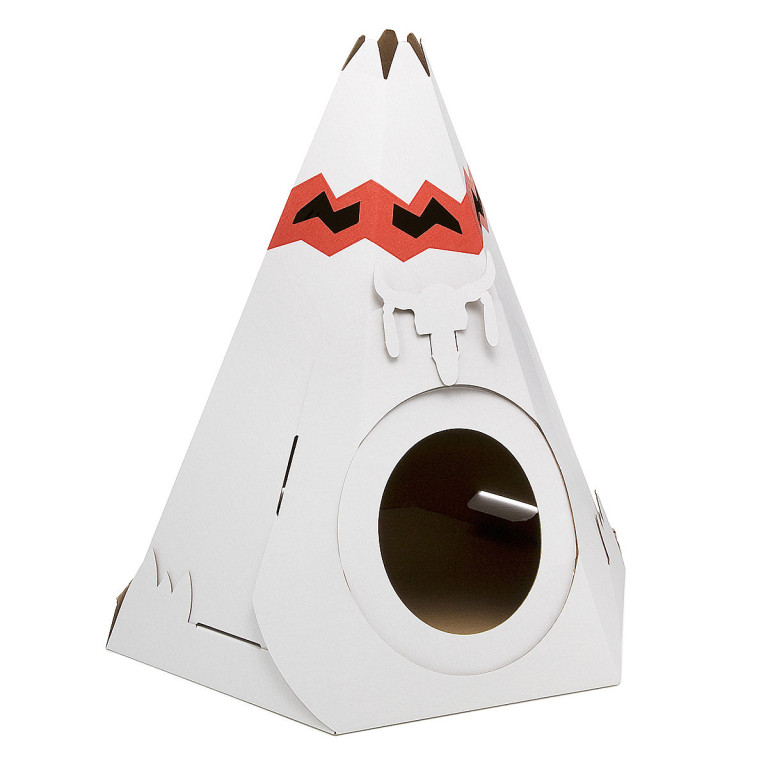 Are there days when your cat seems ready to take flight? Keep him grounded in style with this Airplane Cat House, which is a cardboard recreation of the P-47 Thunderbolt, the classic American fighter-bomber from World War II. Fun kitty details abound, such as a photo in the cockpit that features bikini-clad cats reclining on lawn chairs. [from Uncommon Goods]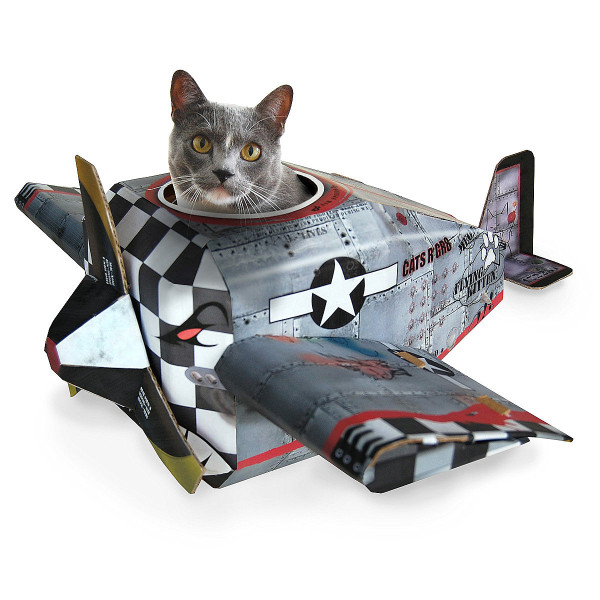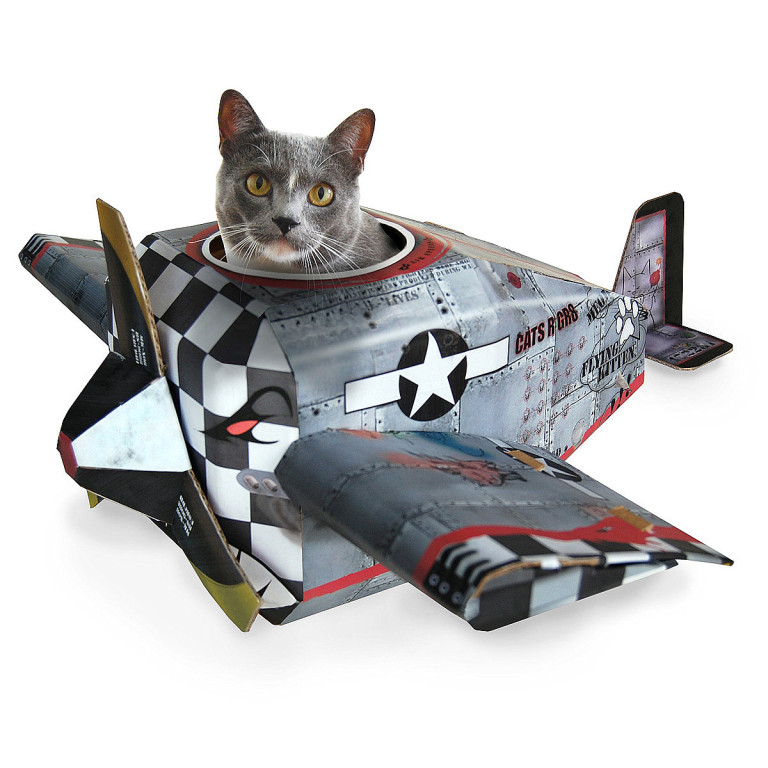 The Cardboard Cat Chalet is super stylish (and only $35)! As stated in its title, this cabin is made from cardboard and is a wonderful place for kitty to rest, hide or simply hang out. Fun feature: the cardboard absorbs the pheromones of cats, which makes them quickly feel that this fort is truly for them. Did we mention that the Cat Chalet comes with a set of goodies, including a cardboard moose head, bird, fish, and a banner for displaying your kitty's name?!
Modern Pet Toys and Smalls
Um, there really are no words for this next item–a DJ Cat Scratching Pad from Uncommon Goods. But that won't stop us from singing its praises! As the product description says, "Kitty is mad pumped to kick it behind the wheels of steel and throw down a dope set of old skool joints, yo!" At the very least, we think your cat will enjoy the deck-shaped cat scratching mat! And yes, it actually spins!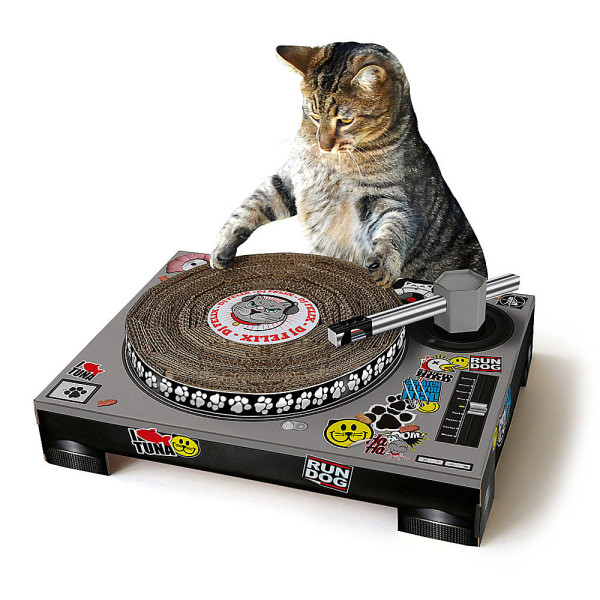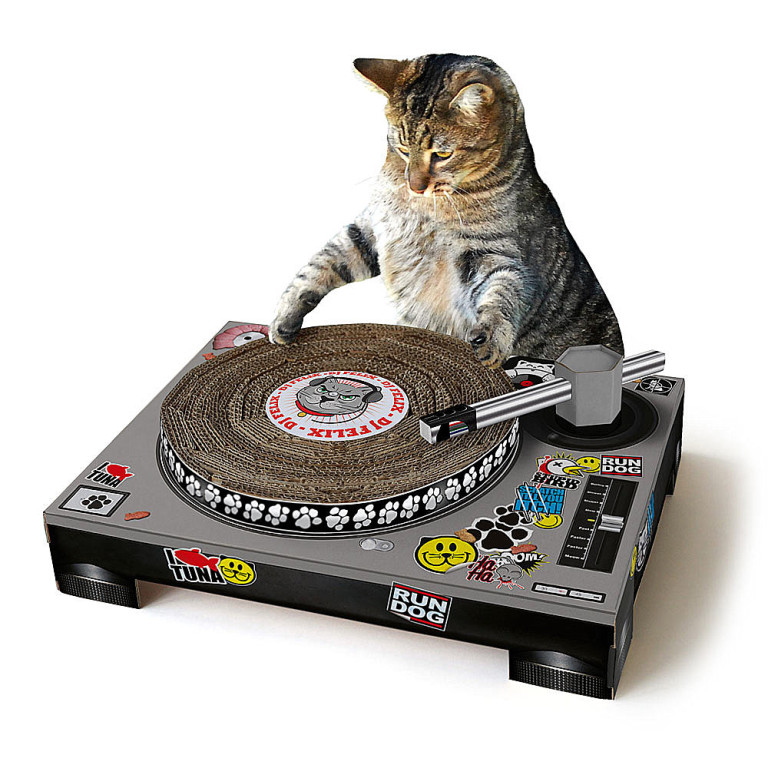 Shouldn't your pet dine in style? While she may or may not be a regular guest at the Ritz Carlton, you can make sure your furry friend has VIP status each day at home with this Dog Is a God Room Service! As you can see, there are bowls for food and water. But you'll have to supply the fuzzy rug…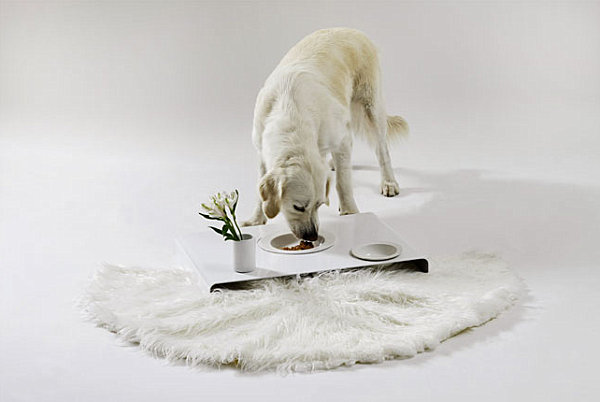 The Unleased Life Berlin Dish from Wag.com is crafted of nickel-plated porcelain. A textured shiny form gives this piece plenty of style, making it a natural counterpart to your contemporary decor. In addition, this durable bowl can hold liquid or food, and it comes in a variety of sizes for your convenience.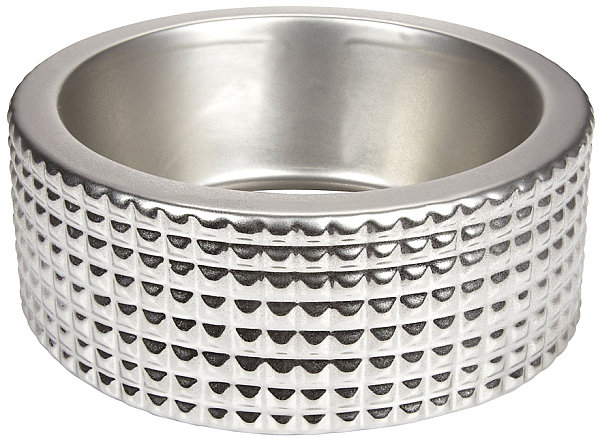 What's soft, colorful, curly and perfect for your cat? A felted cat toy spiral from Etsy shop Elevele! This handmade toy is crafted of 100% merino wool. And with a vibrant ombre effect, you surely won't mind this art piece stretched out on your living room floor… Below we see a variety of the felted toys, revealing the true range of colors available.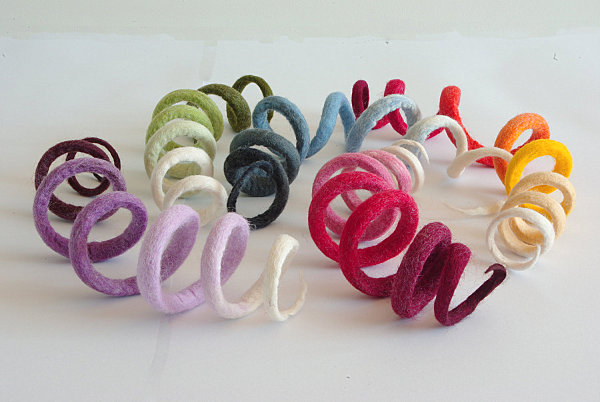 Don't worry–we know that dogs need toys too! Like the ZOGOFlex Hurley Bone-Shaped Dog Toy from WestPawDesign. These durable items are great for rough play. They bounce, float and bend. Not to mention, they are crafted of ZOGOFlex, a patented, non-toxic dog-safe material! [available through Getprice]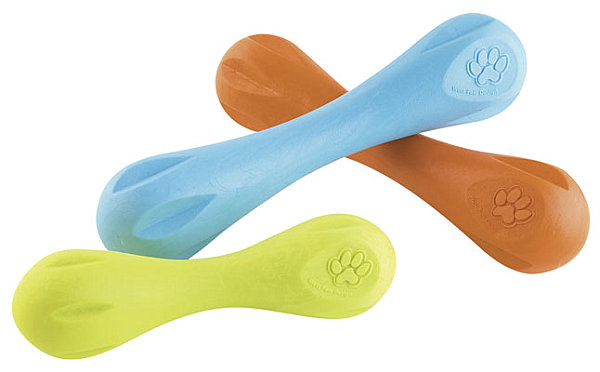 Have you tried any of the pet products above? Were there any that were particularly useful or enjoyable for your pet? Any sensational products we missed? Share your thoughts by leaving a comment below…