When it comes to designing urban homes located on a compact lot in a busy neighborhood, one key factor is the balance between privacy and the smart utilization of available space. Located in the iconic city of Melbourne, the Bindi's House is a stylish private hub that combines a touch of minimalism with contemporary aesthetics and inviting warmth. The exterior of the house is clad in black to set it apart from the other homes in the area. A cantilevered porte cochere gives the façade its unique look while keeping the sun away. Designed by David Edelman Architects, the L-shaped home is spread across two different levels, with the lower level housing the public spaces and the top floor containing the private quarters.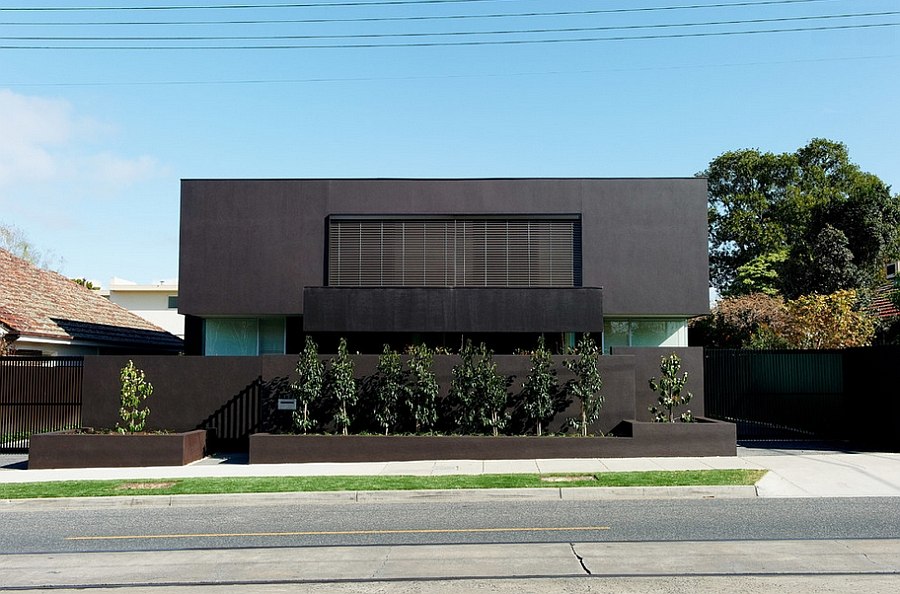 While the exterior of the house is draped in dark hues, the interior surprises you with a sense of light and airy cheerfulness. White is the predominant color used indoors, and light wood floors, wall paneling and kitchen cabinets usher in a sense of coziness while sticking to the semi-minimal appeal of the Bindi's House. The decor itself is kept simple and elegant, with pops of black being cleverly utilized to create a sense of drama and sophistication. The lower floor houses the informal living, dining and kitchen areas, along with a lovely playroom that can also be converted into guest quarters.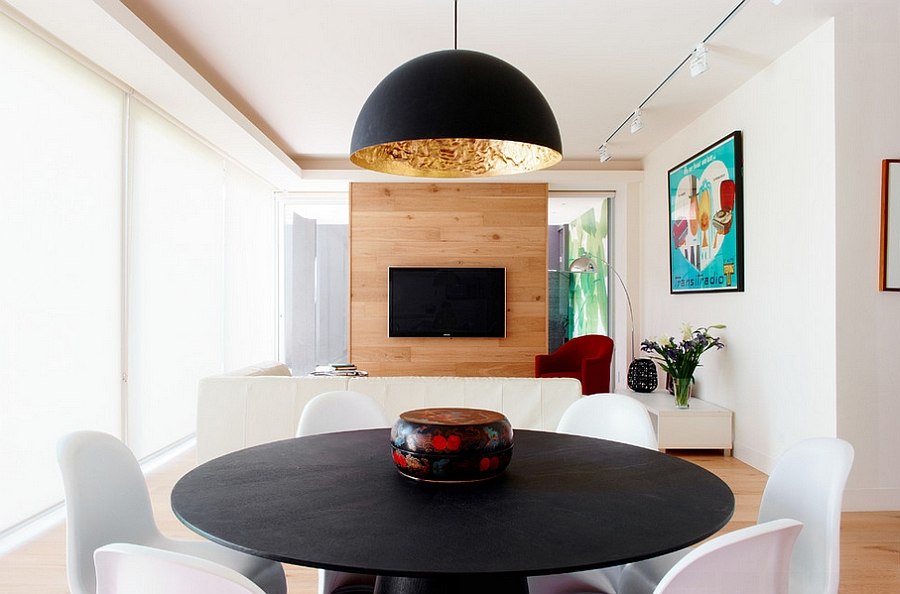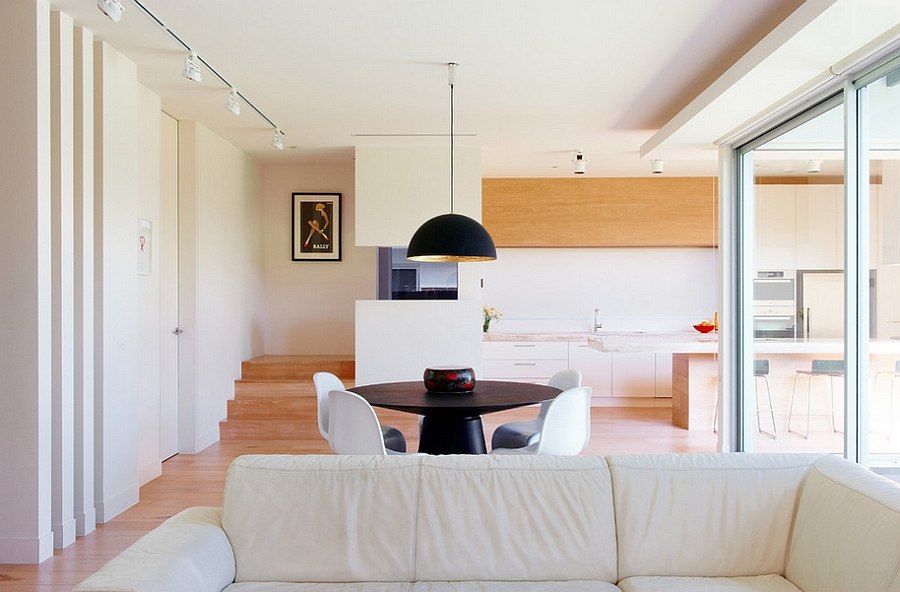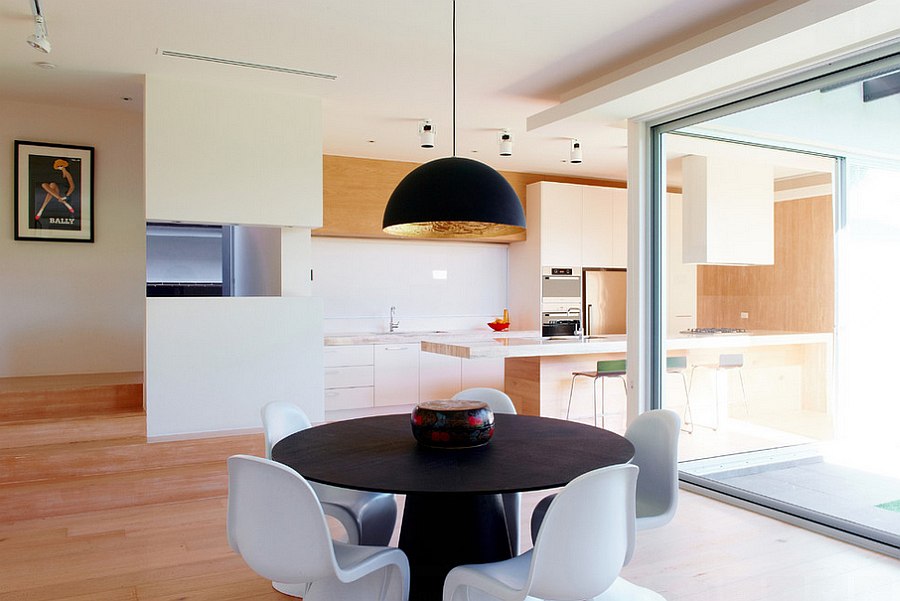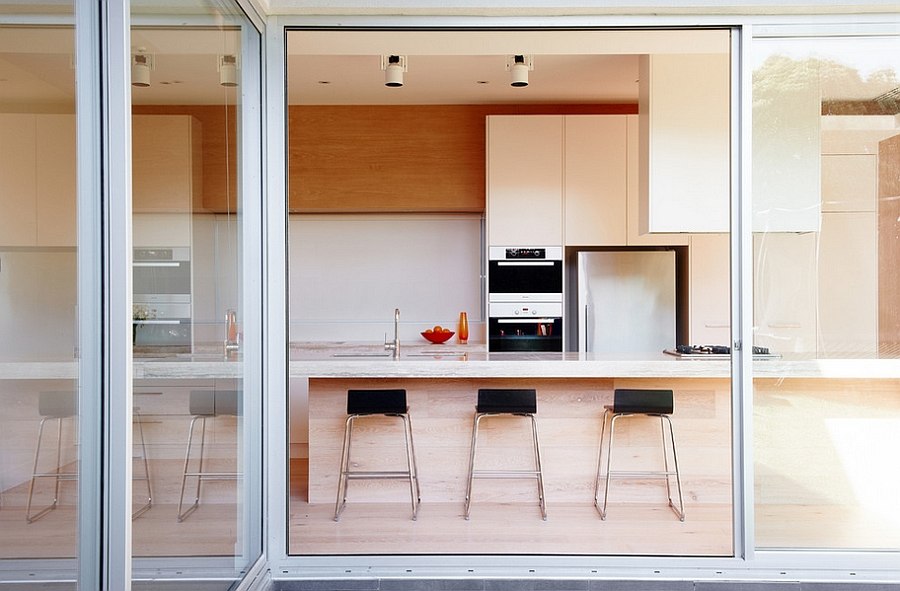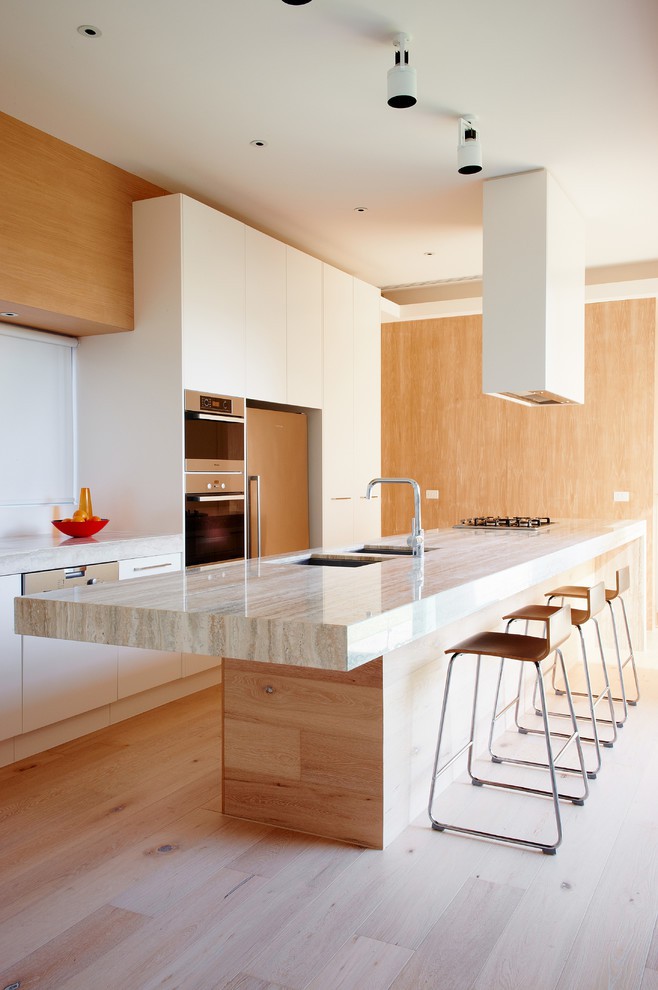 The design of the house was conceptualized to ensure that it will serve the young family for the next couple of decades, even as its needs start to rapidly grow. Five bedrooms and bathrooms on the top level and flexible outdoor spaces that extend the living area outside complete this exquisite Melbourne residence.