Reinventing the modern idea of a light bulb and lampshade, Booo has unveiled an amazing array of pendant lights that combine aesthetics with sustainable style. With LED lighting quickly taking over from conventional bulbs, Booo has challenged some of the best designers from across the globe to shape this brand new delight that offers an eco-friendly, trendy and lasting lighting option. The result is the latest lineup of lighting pieces from Boo that charms you with an inimitable aura and innovative form. Working along with Front, Nacho Carbonell, Nika Zupanc and Formafantasma, Booo intends to revolutionize the way you approach lighting!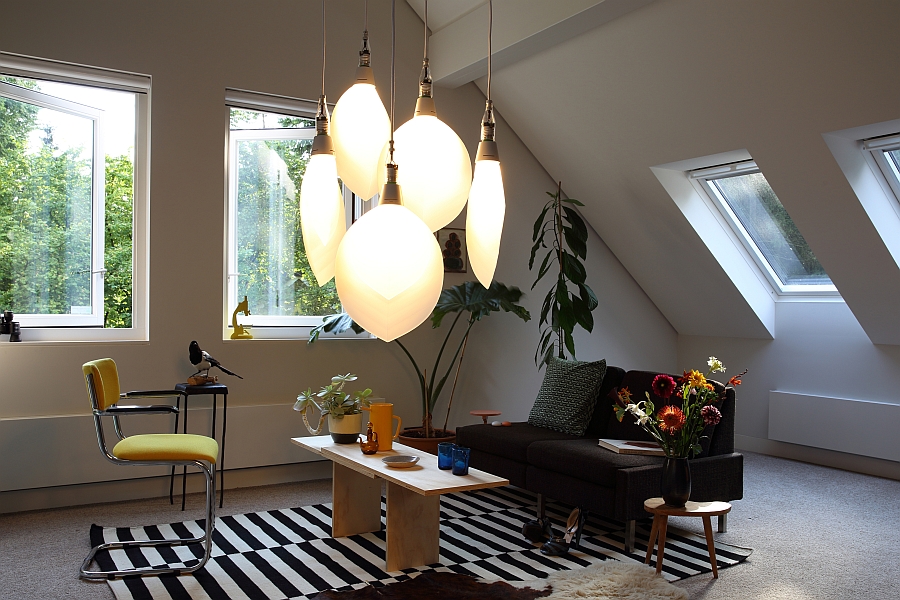 We start with the unique creation of Nacho Carbonell, which really is all about textural contrast and flexibility! Crafted using rubber, this cool bulb has a casual yet elegant appeal that is undeniable. Giving your room a warm, even glow, it assumes the role of a focal point with ease and definitely stands out from the usual crowd of pendant lights. Next is the brilliant creation from Nika Zupanc that intends to bring an air of romance into your home. Inspired by a flower called 'Lili of the Valley', these gorgeous lamps look great even as stand-alone additions in a room.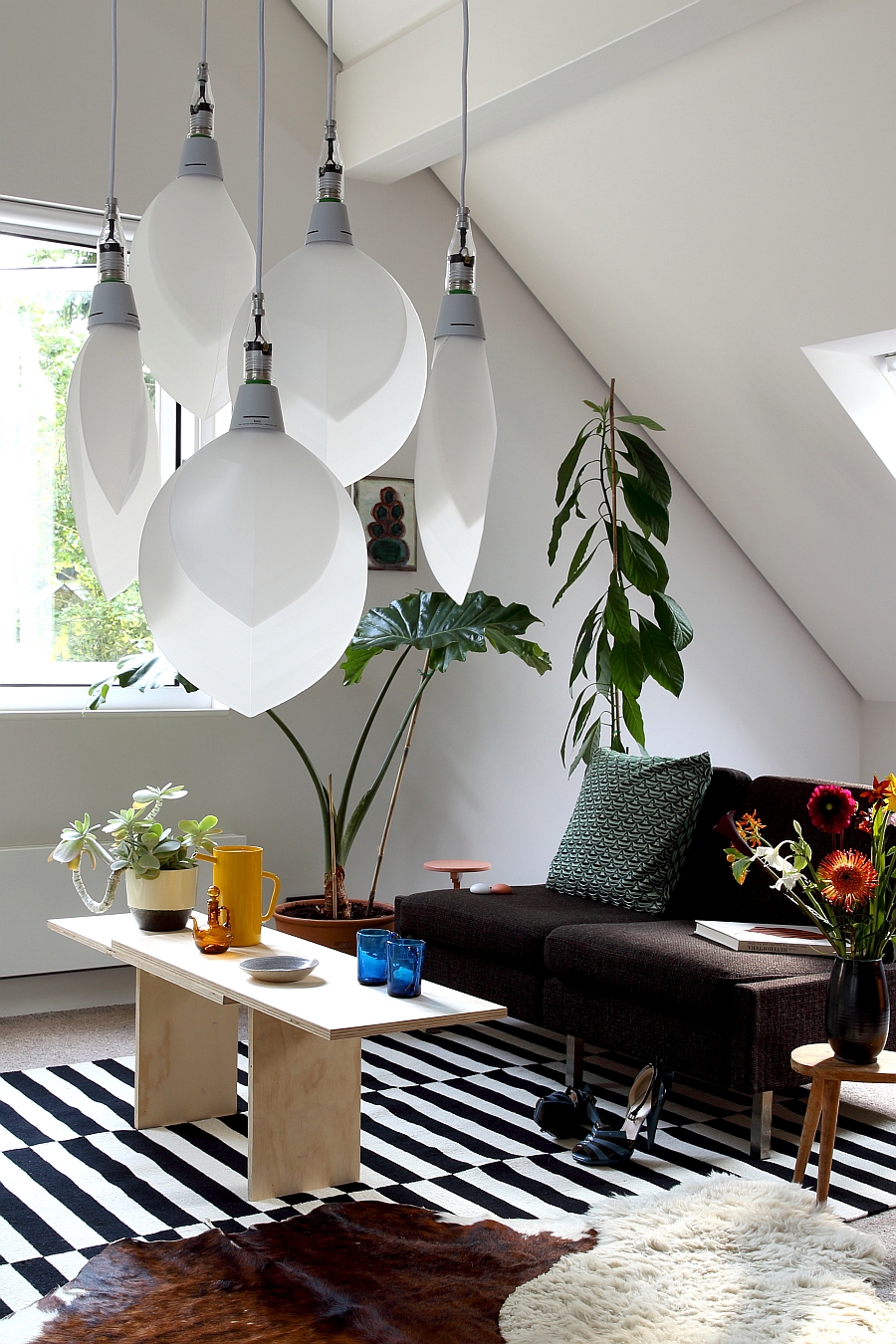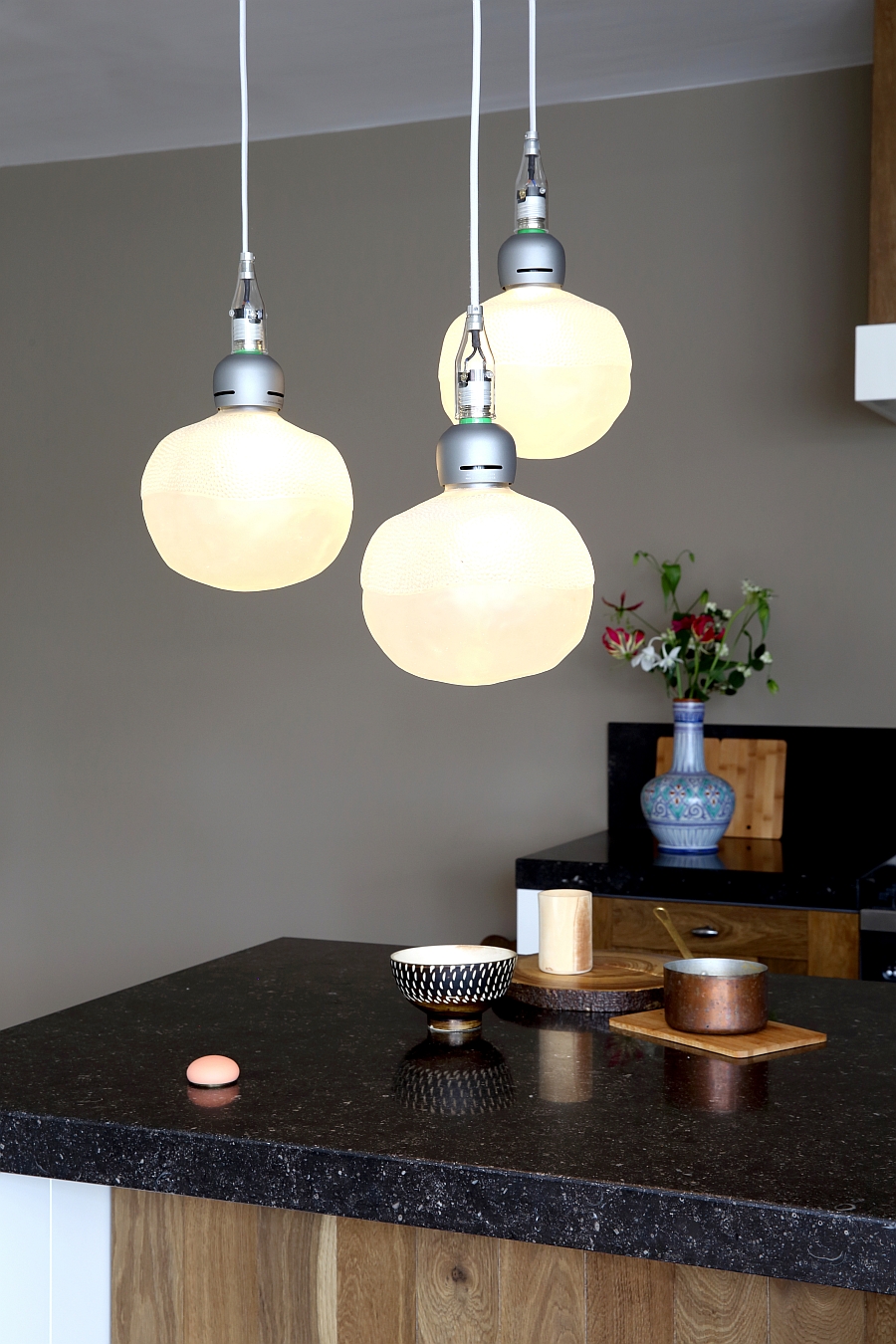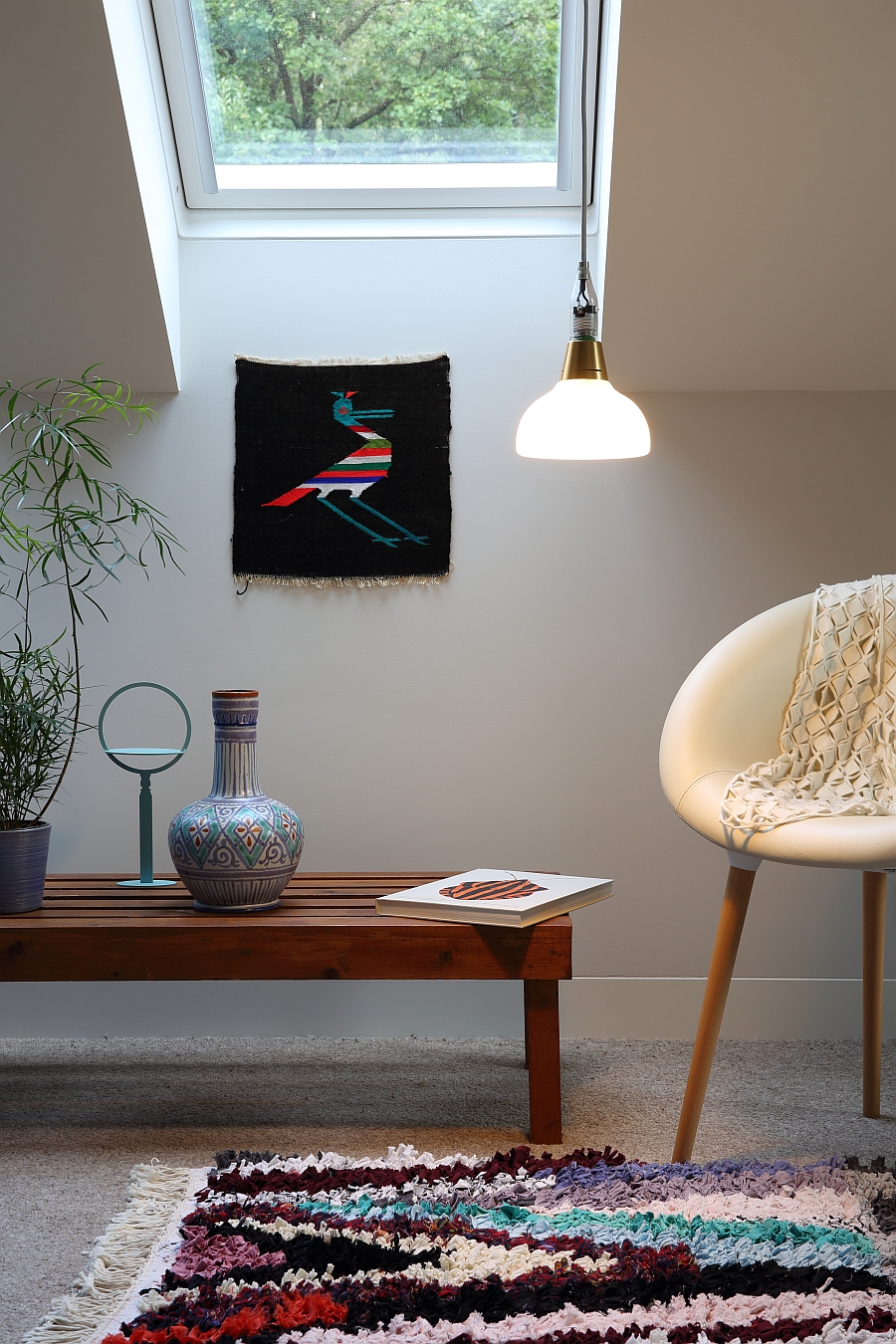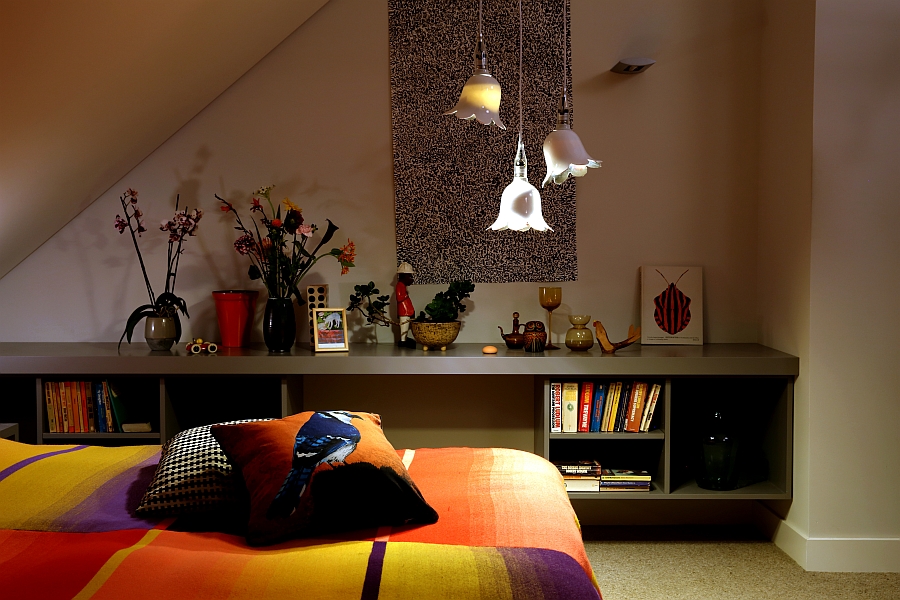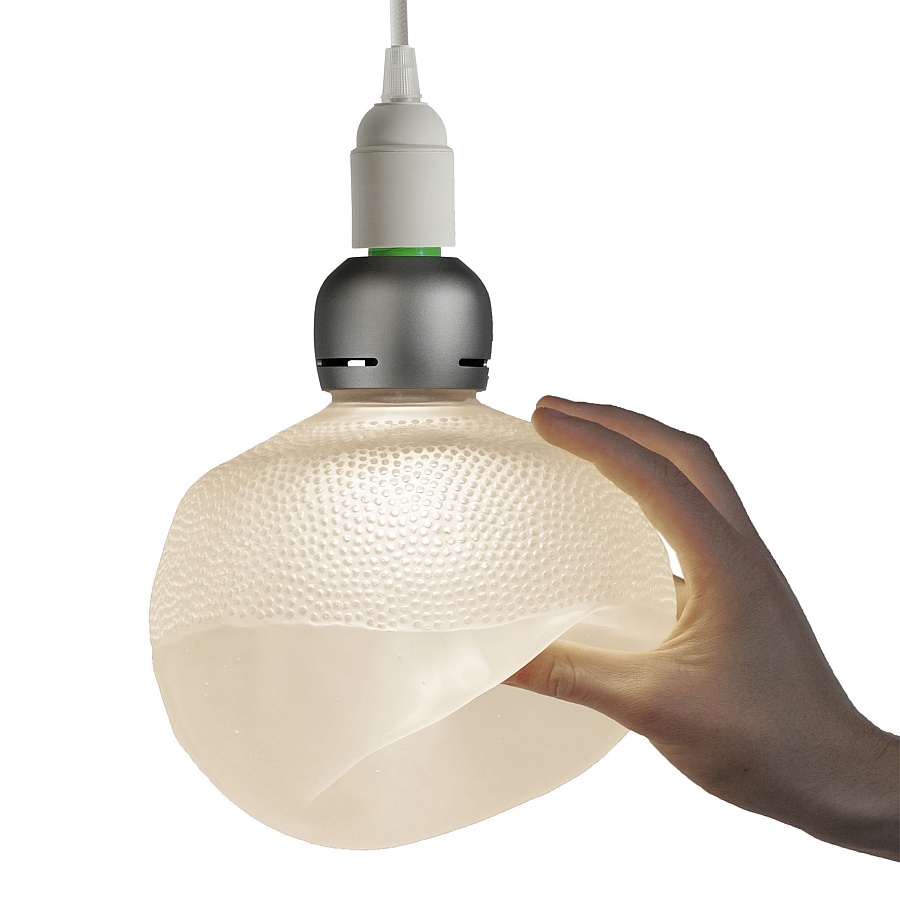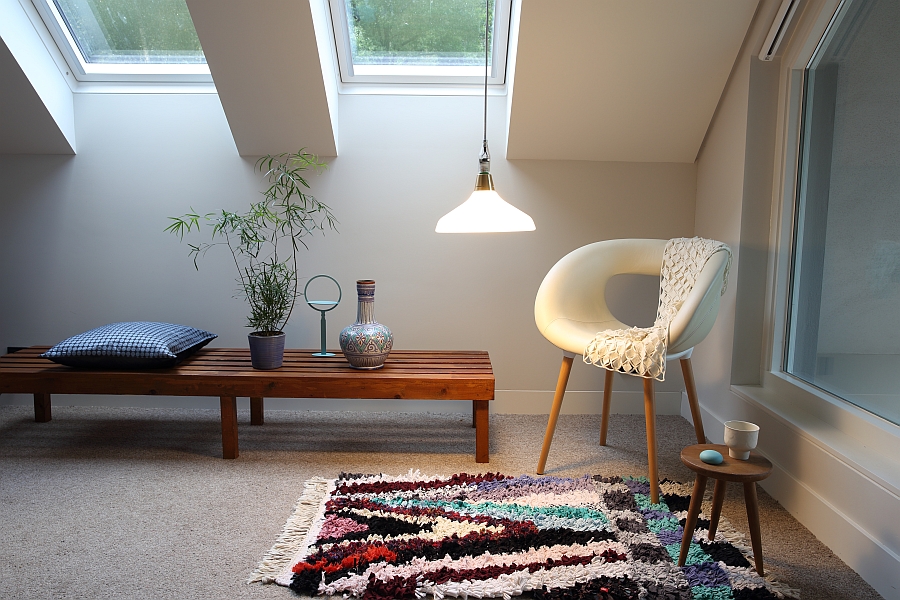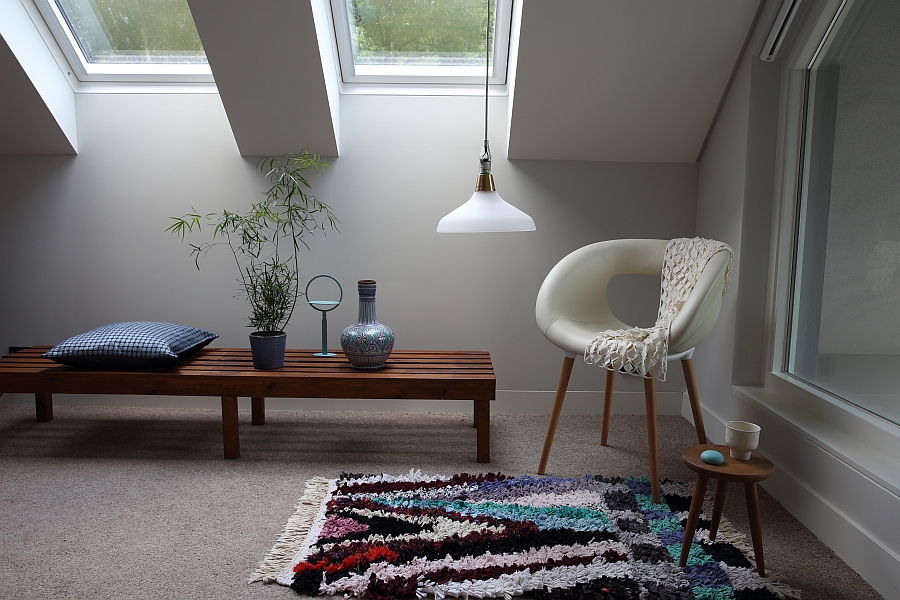 Next is the modern take on the traditional lampshade offered by Front, which is smart, refined and fits in with almost any theme that you have going. The metallic trim adds to the allure of these exclusive pieces that combine the lampshade and the light bulb ever so eloquently. And finally you have the unmistakable style of the lamps from Formafantasma that mimic the form of asymmetrical leaves. Organic, sculptural and captivating, you can bring together the many different variants of this pendant to create a forest of lit leaves in your living room!
With energy-saving LEDs, each of these lamps promises to serve you for as long as 25 years without any hassle. So why not replace your old, power-sapping lights with these snazzy contemporary alternatives from Booo?