Do you enjoy keeping up with the latest decor trends? Me too! Kate here, and with each new season comes a slew of new trends, or new ways of interpreting trends that are going strong. Today I'm shining the spotlight on 6 top trends, and then featuring a DIY project at the end of each section below. These projects prove that with a little bit of creativity, you can get a designer look for less. Don't feel like doing a DIY project? No problem! You can follow the links for purchasing information on your favorite decor finds below. But with today's DIY explosion, it's hard not to get a little bit addicted to the thrill that comes from crafting something with your own two hands! Let's take a closer look…
Compact Tabletop Lamps
The Trend
I'm in love with compact lighting! There's nothing like a bulb attached to a big hunk of concrete or marble. The look is very sleek and minimalist. Below we see the Q Lamp from Luminaire, designed by Davide Groppi: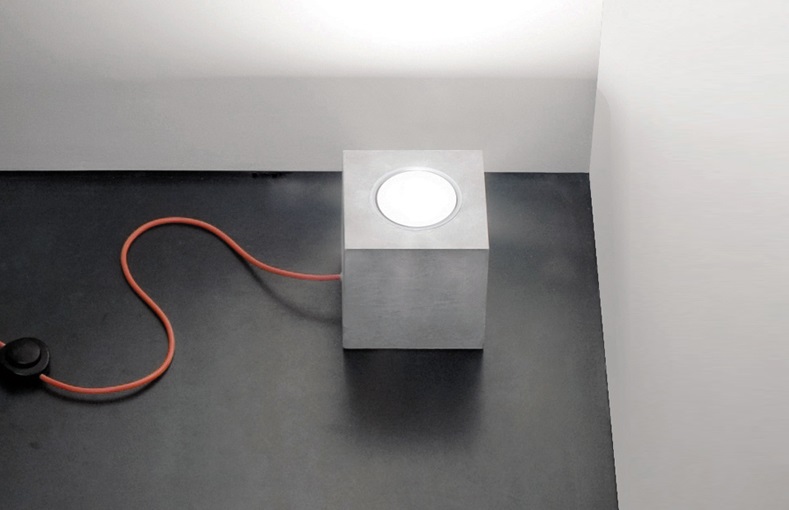 The use of mixed materials is one of this fall's top trends, and nothing beats the combination of marble and wood. Maybe that's why I'm so taken with these Foundation Lights from Fort Standard: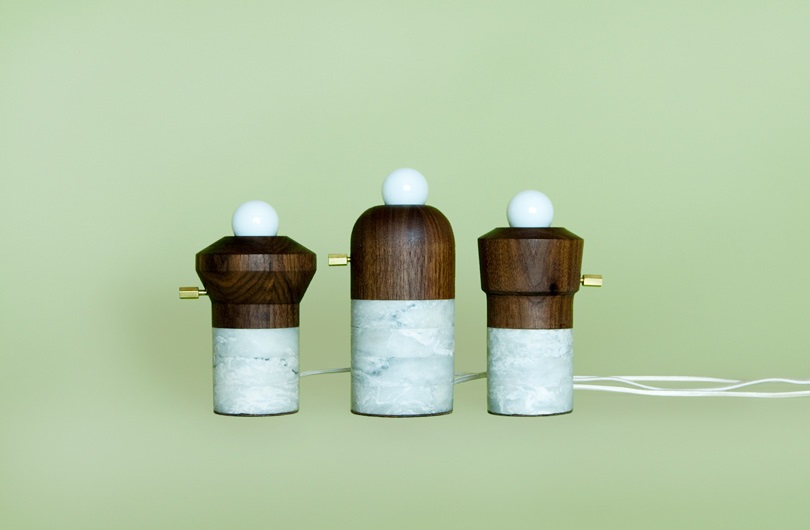 The DIY Project
If you're on a budget but you can't wait another minute before introducing compact minimalist lighting into your home, you're in luck! This DIY Marble Lamp from Design and Form can be made with an empty box, some marble-pattern contact paper and a few other key supplies. You won't believe how easy it is! [featured at MyDubio]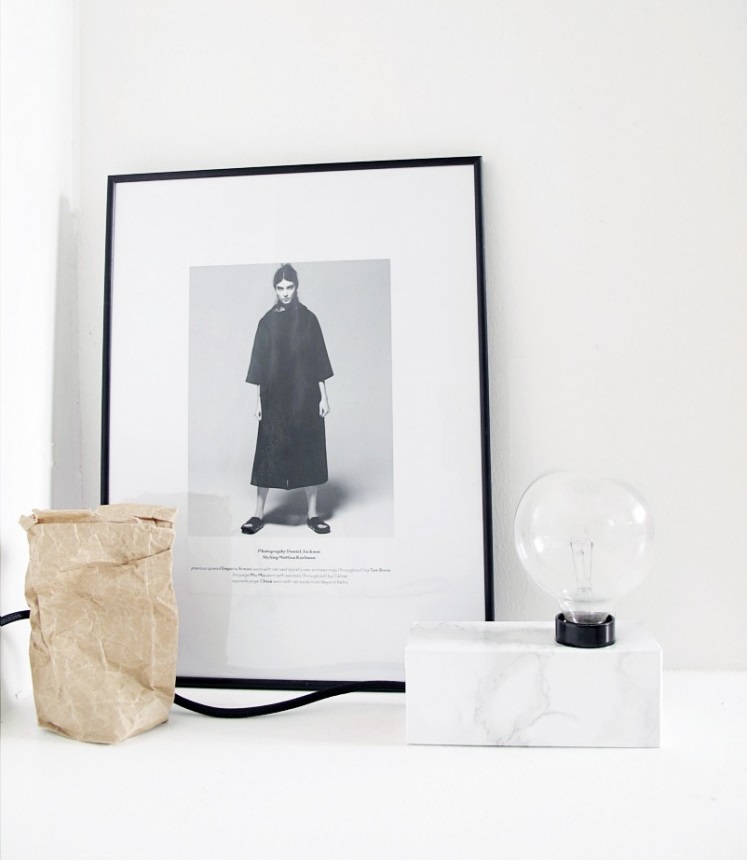 Compact Pendant Lighting
The Trend
The compact lighting trend has even extended to the world of pendant lighting. Remember these Wood Veneer Pendant Lamps from onefortythree? Yes, I've featured them before right here on Decoist. I can't decide what I like best about this item–the cloth twisted cord or the use of wood veneer!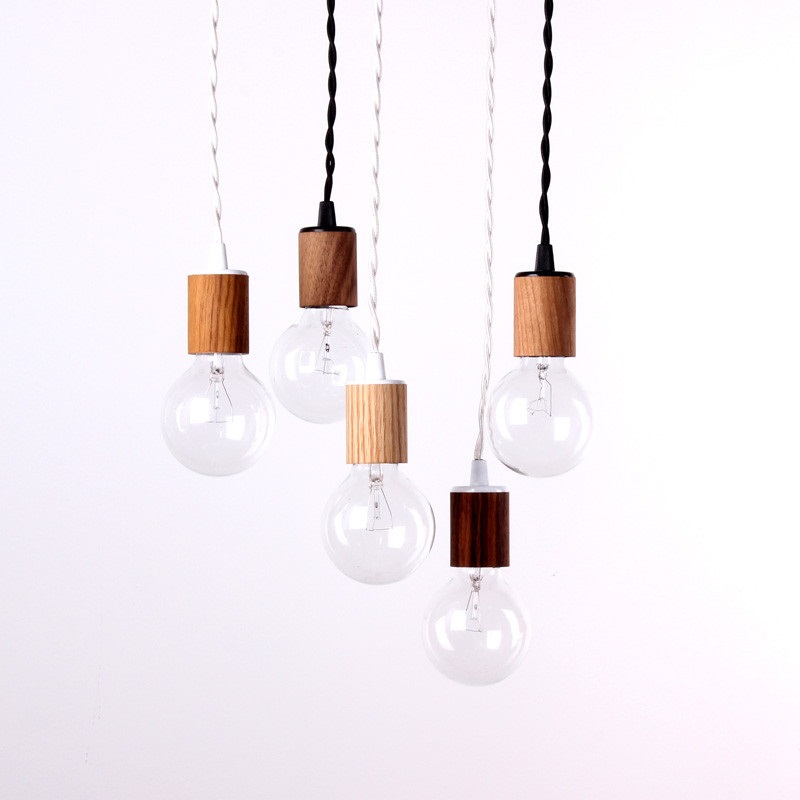 I know–these Pendulum Mobiles from Darkroom aren't exactly lighting. But they illustrate just how modern and fabulous a hanging geo statement can be, especially when materials such as mixed woods, perspex and melamine are involved. These beauties are the handiwork of jewelry designer and object maker Corrie Williamson: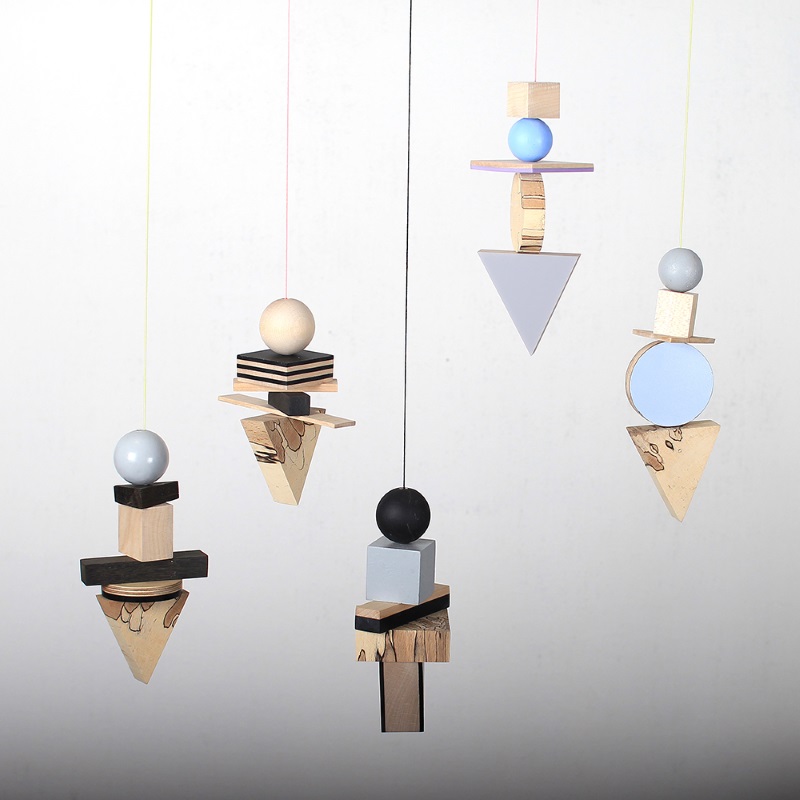 The DIY Project
So what do you get when you combine compact pendant lighting with beaded statements? This Beaded Pendant DIY by Claire Zinnecker of Camille Styles! By incorporating cloth-covered cord, wooden beads and a few basic lighting supplies, you too can get the look!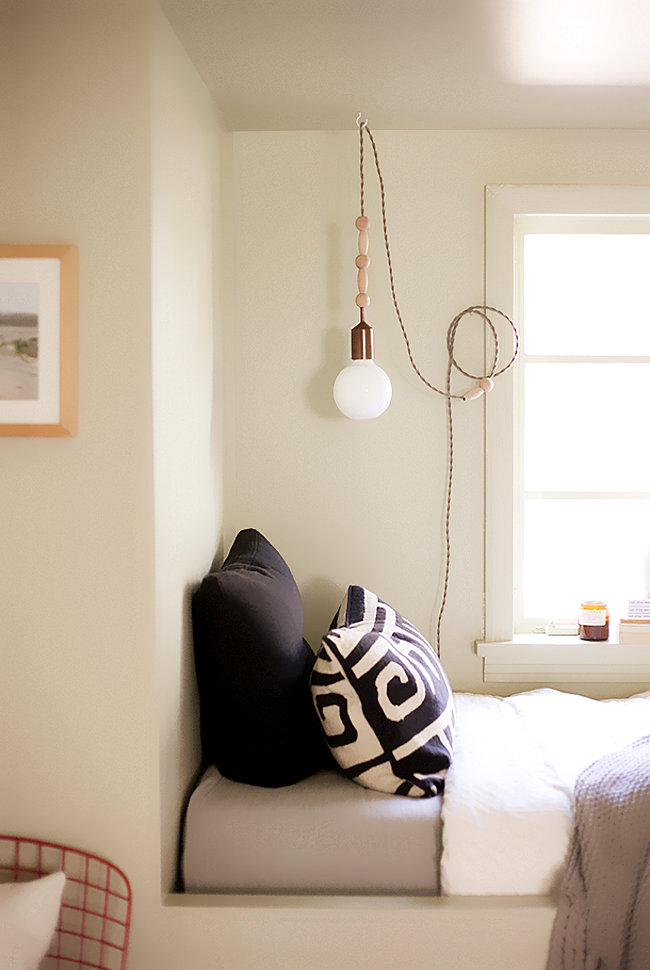 Two-Tone Pottery
The Trend
It's hard to read a design blog without stumbling upon a paint-dipped vessel! And this pottery from Les Guimards (available at Darkroom) shows exactly how delicious the trend can be when pastels are involved. Don't these pieces look good enough to eat?!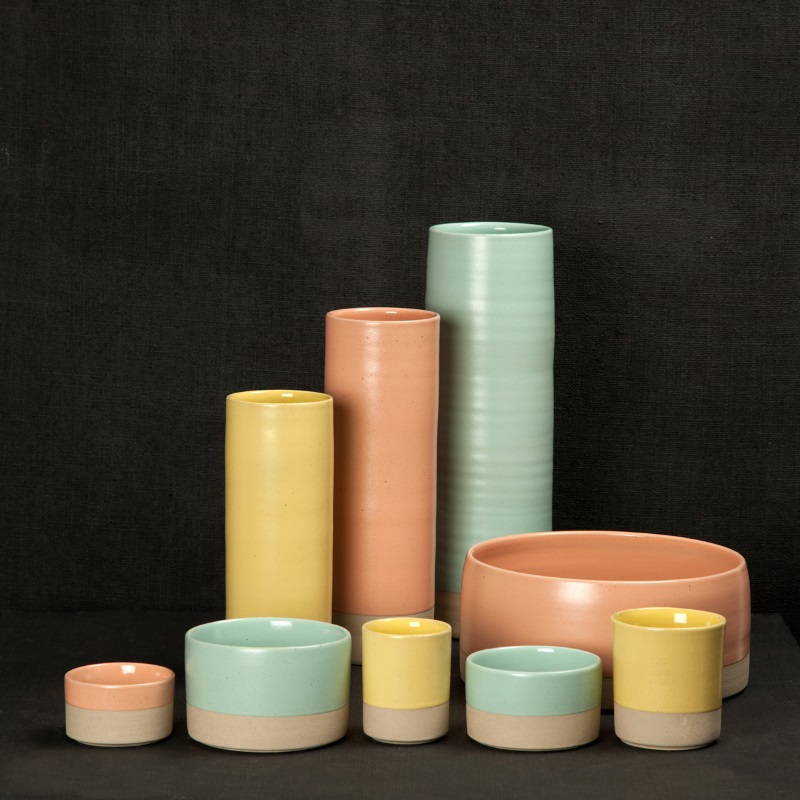 Two-tone earthenware reaches colorful new heights, thanks to the Carnivale Blue Mini Planters from Crate & Barrel. These babies are on sale for under $4, so grab them while you can!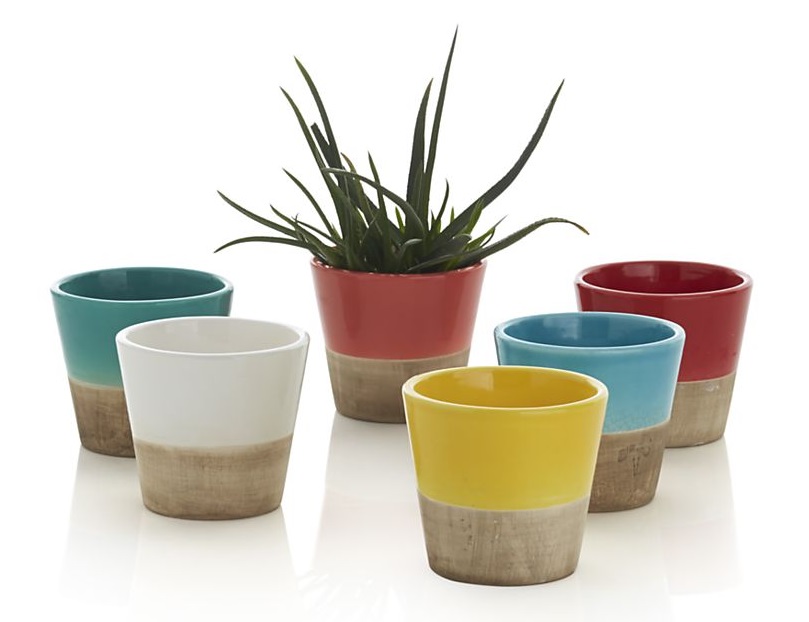 The DIY Project
Or if you feel like making your own version with a touch of fluorescent flair, craft your own DIY Dipped Neon Pots with the help of an easy-to-follow tutorial from The Proper Pinwheel. All you need is a brown pot, painter's tape and spray paint! [via Brit + Co]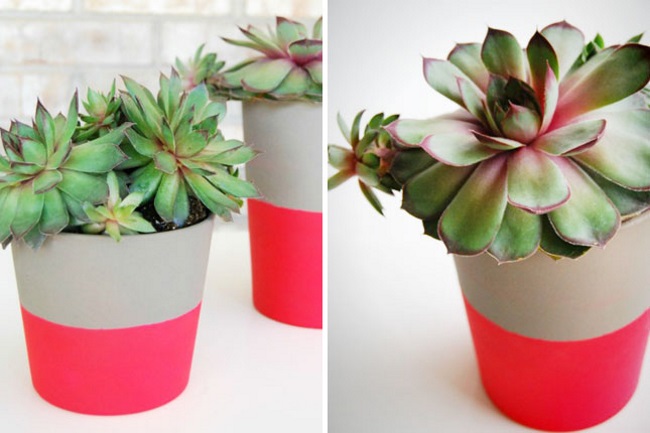 Geo Containers
The Trend
Geo containers–they're everywhere! Facets reign, especially when it comes to planters. It's hard to imagine a better way to display a succulent. Below we see terracotta Geo Planters from Sprout Home:

When the geo trend enters the realm of candleholders, a true gem-like quality is achieved. Next we see two Gami Rose Gold Candleholders from CB2, as well as a Frosted Glass Candleholder in milky white: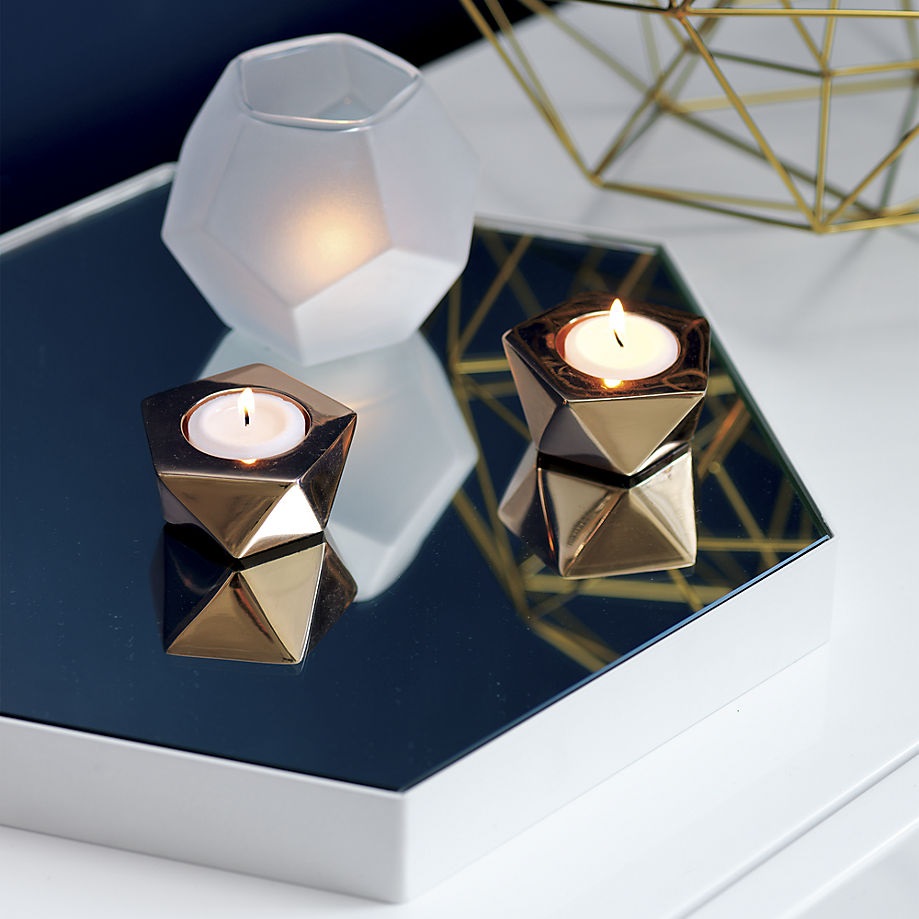 The DIY Project
You didn't think geo containers would evade DIY territory, did you?! This Geometric Planter DIY tutorial from A Beautiful Mess results in a chic end product that's nothing short of geo-fabulous. Learn how to make a geo mold from cardboard, fill it with plaster and paint it. But the best part is displaying the fruits of your labor!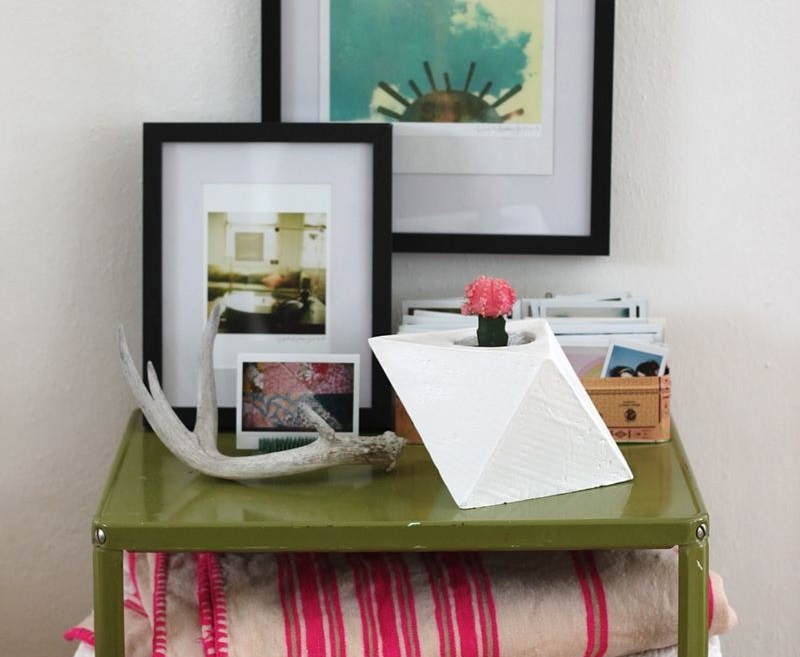 Macrame Hanging Planters
The Trend
Macrame–yes, folks, it's back! In a big way. These days, hanging planters that aren't surrounded by colorful knotted cords of rope look a bit bare. That's because there are so many amazing macrame options available, like this Long Macrame Hanging Planter from Etsy shop The Vintage Loop: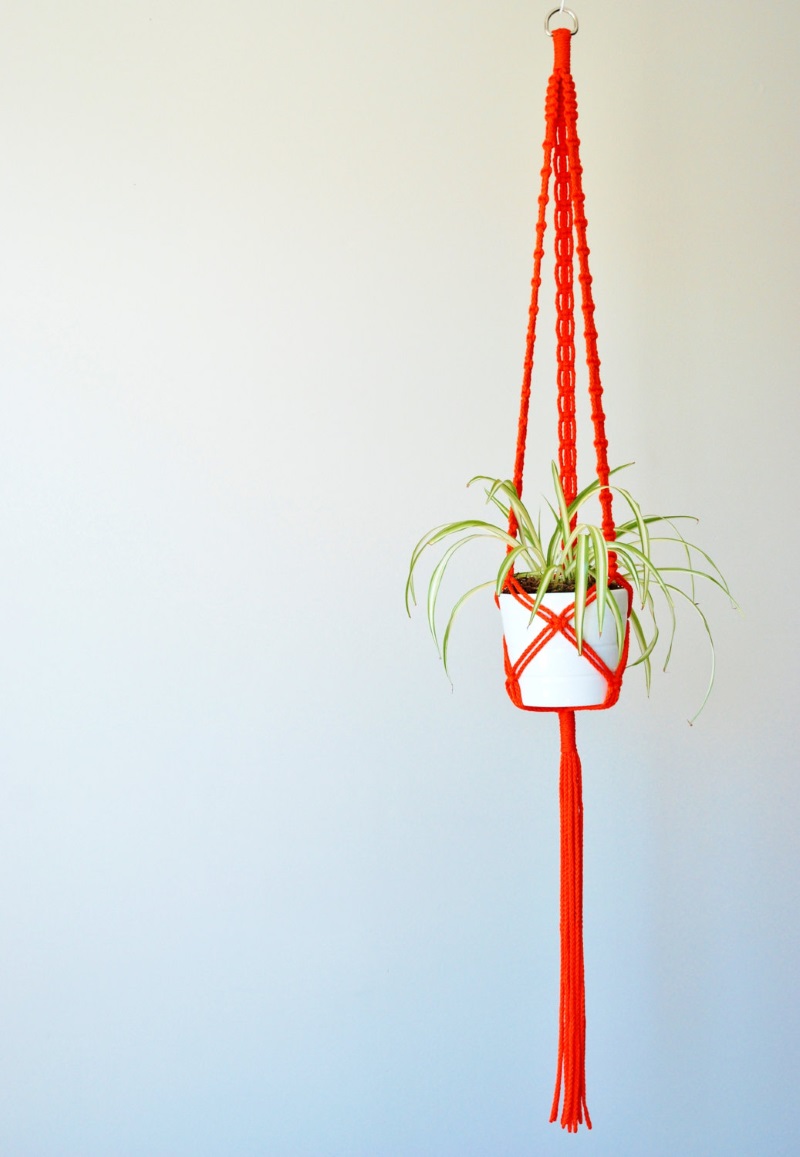 Or enjoy the thick yellow form of The Ursula from Etsy shop Cleopatra Jones Modern Macrame. This hanger can fit a bowl or a pot–you can even can use it as a vase! Did I mention that the piece is made from marine-grade rope?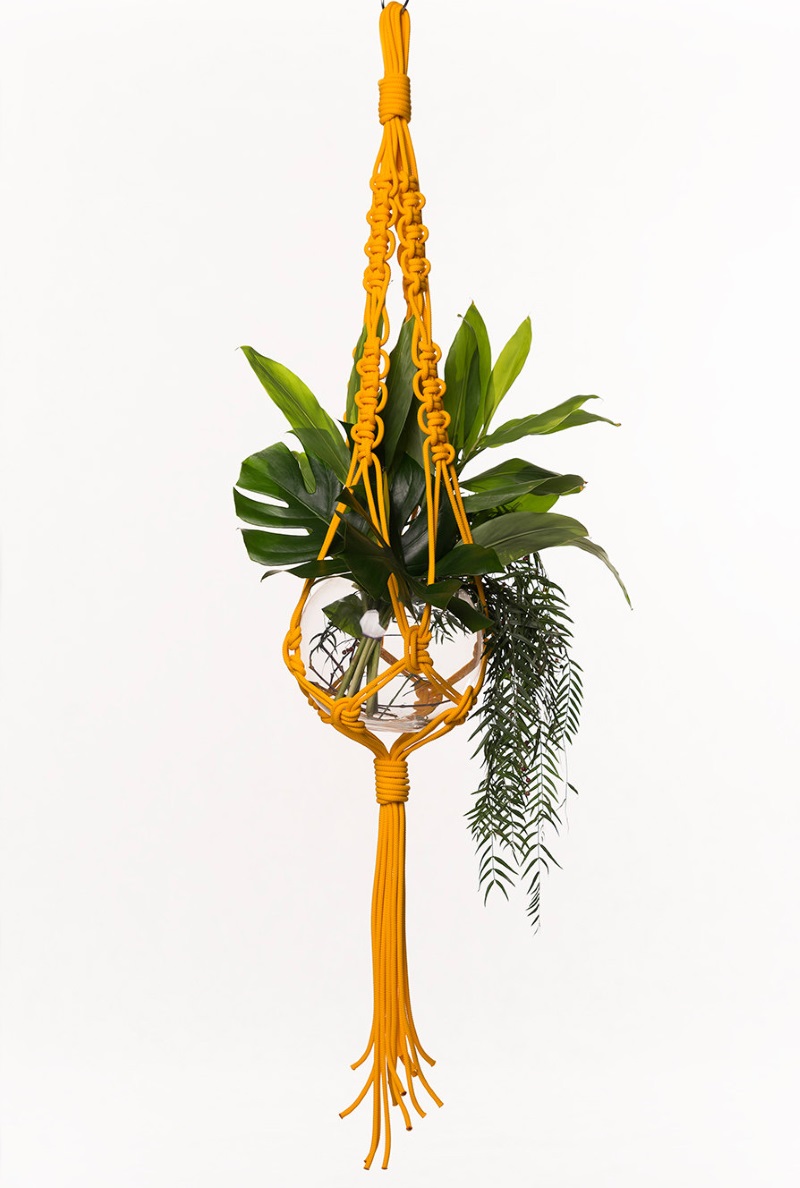 The DIY Project
This DIY Hanging Planter from MyDubio is super easy to craft, thanks to the use of tie wraps instead of knots. Plus, by using a glass container instead of a pot, you can create a hanging vase that allows you to change out an array of fresh greenery.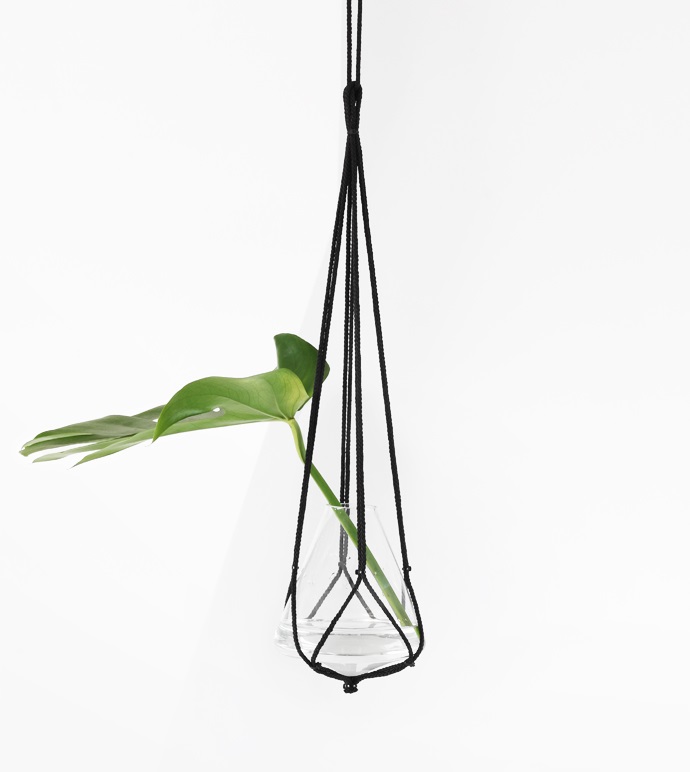 Cloth Storage Baskets
The Trend
Today's final featured trend: cloth storage baskets. They come in a variety of sizes, and they don't quite seem complete without an interesting pattern covering the them! These black, white and gray storage baskets are from Ferm Living: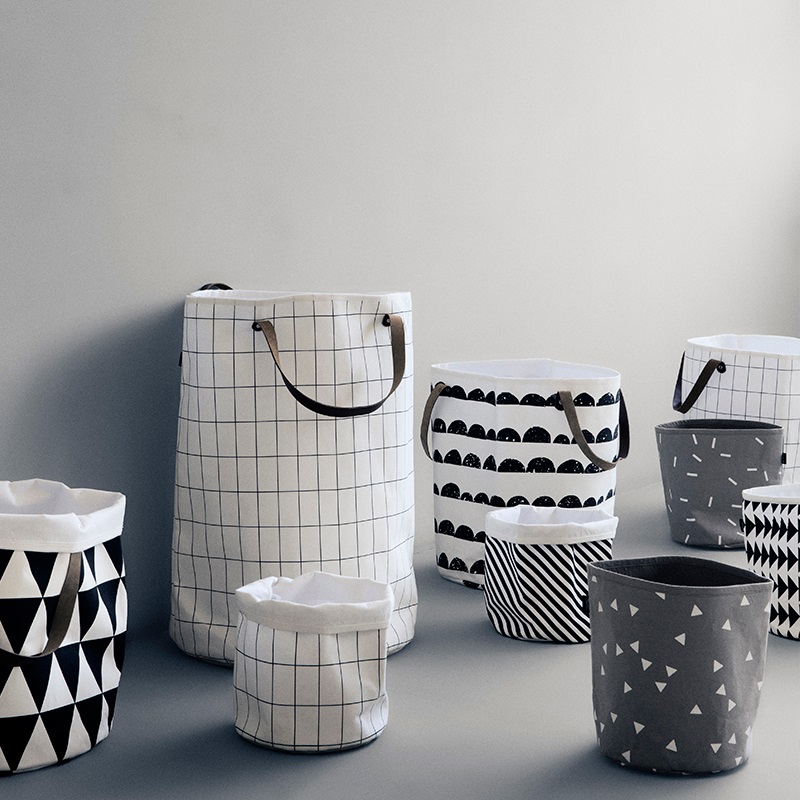 Say hello to VV Green by Varpunen, crafted fron printed PVC-laminated white polyester scrim. Don't you love the brushstroke pattern? Such freedom of form, right?!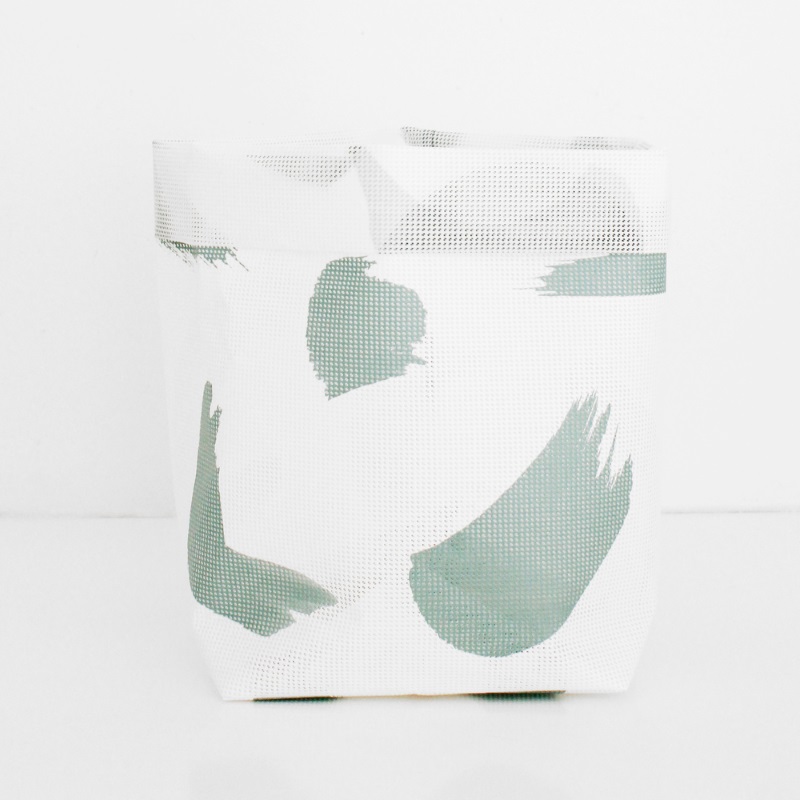 The DIY Project
You can easily make your own cloth basket by following this DIY Laundry Bag tutorial from Design Love Fest. You'll learn the steps involved in sewing a cotton canvas bag, and then you get to decorate it with homemade stamps crafted from foam core. Even if you don't feel like sewing, this tutorial will give you the confidence to decorate a plain store-bought basket with flair.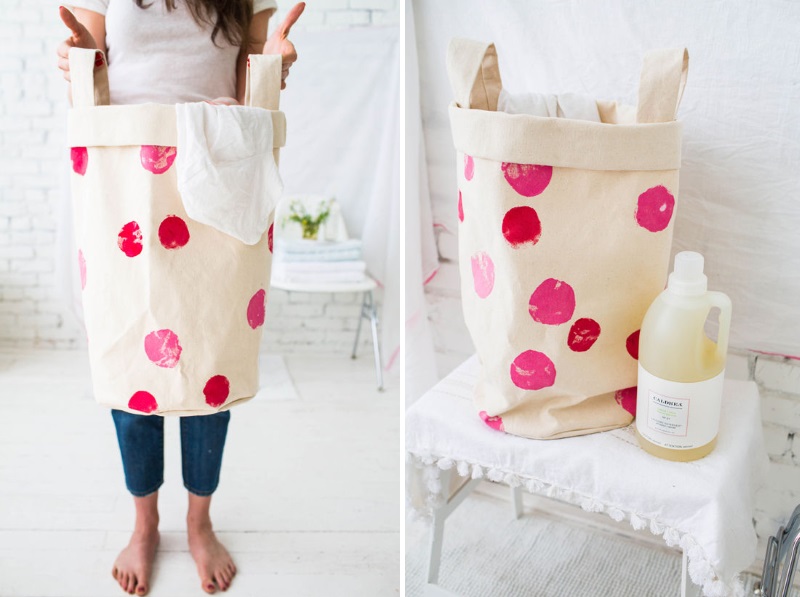 I don't know about you, but I'm itching to get started on some new DIY projects, thanks to these clever tutorials! Did any of the featured retail finds above catch your eye as well? Share your thoughts by leaving a comment below…