The last few years have seen homeowners turn towards semi-urban and rural settings in an attempt to find that perfect natural retreat that allows them to escape the big city rush. While some prefer simple summer houses that keep the focus firmly outdoors, others embrace the natural lifestyle with extensive residences that showcase a wonderful indoor-outdoor interplay. The harmonious MH House in Jambeiro, São Paulo, Brazil is a perfect example of the latter, with Otta Albernaz Arquitetura creating a modern private residence that blurs the lines between the interior and the green heritage outside.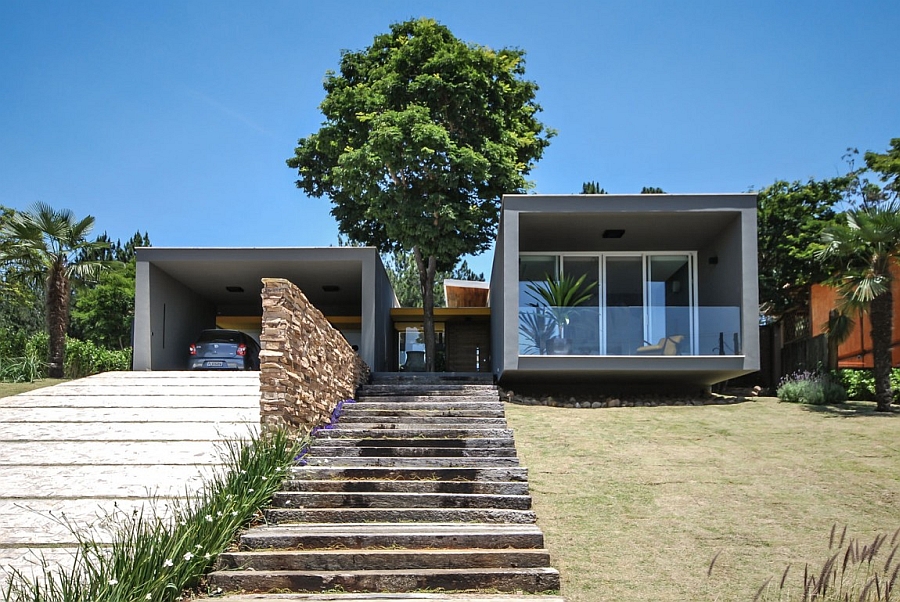 The architecture of the MH House allows it to sit discreetly on an elevated site, as its street façade offers ample privacy. Located on a 1400-square-meter plot that already had several native trees, the house was built to ensure that the existing landscape was disturbed as little as possible. None of the trees were removed for the construction, and the presence of one such giant at the entrance shows the desire of the architects to create a symbiotic relationship between the residence and the canopy outside! Surrounded by a panoramic rainforest, the two perpendicular structures that make up the MH House seamlessly integrate gardens into the structure of the home.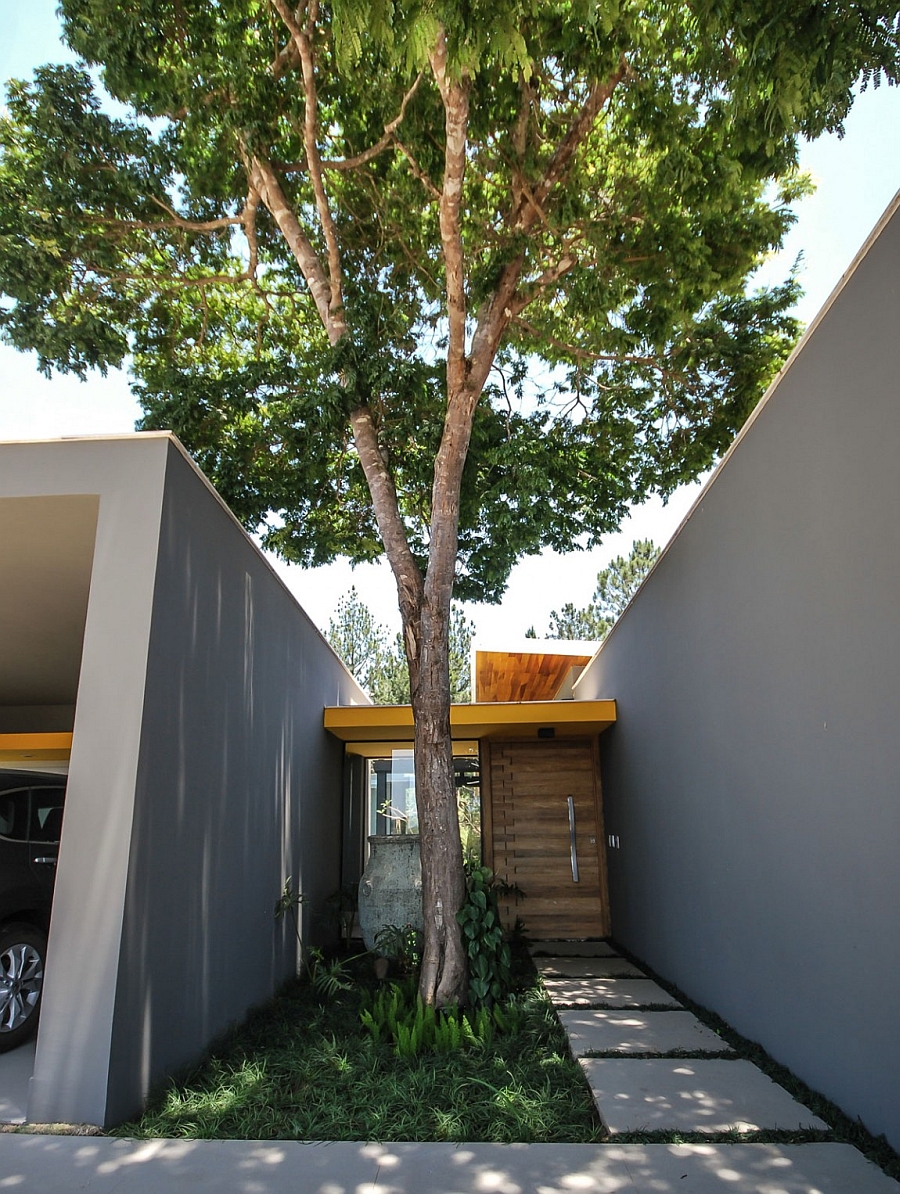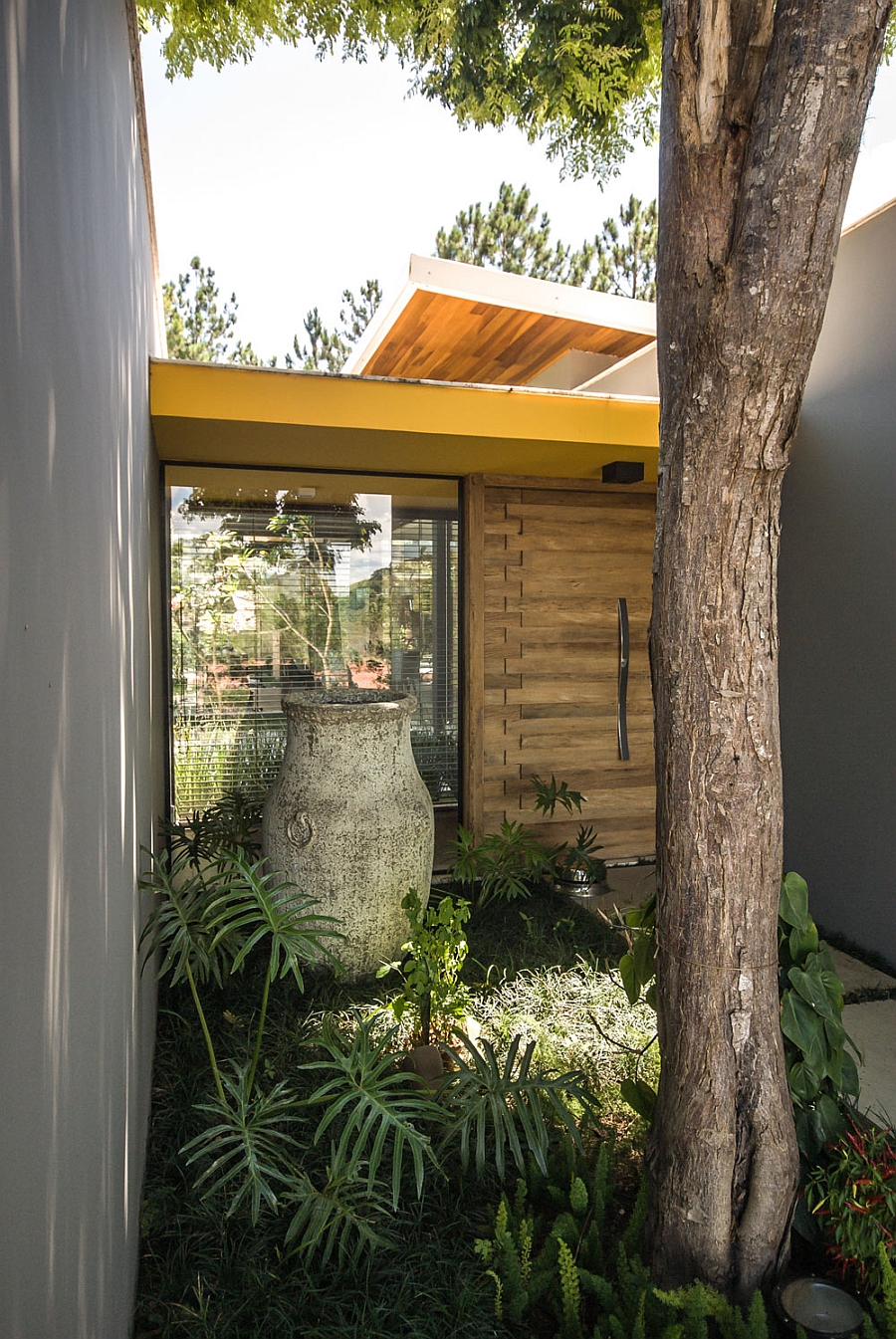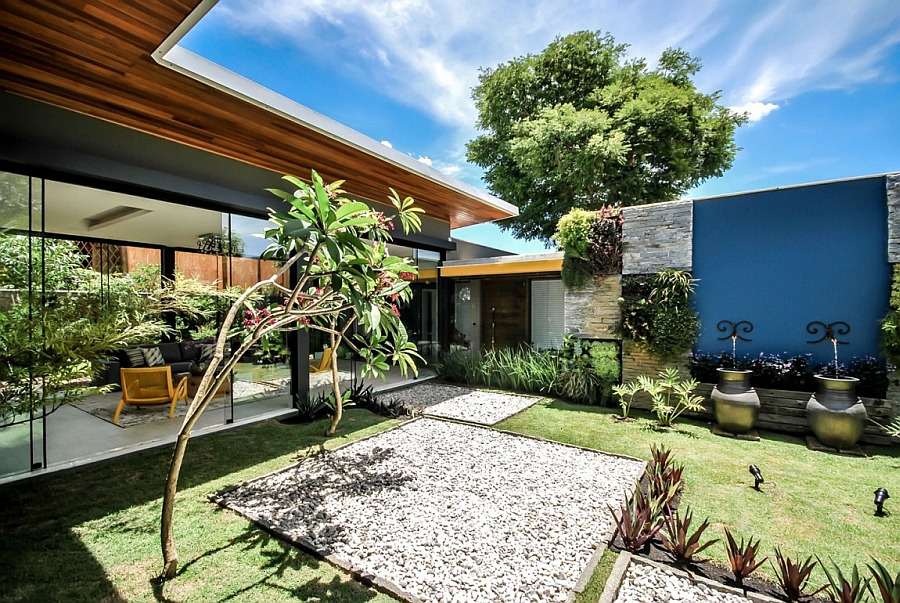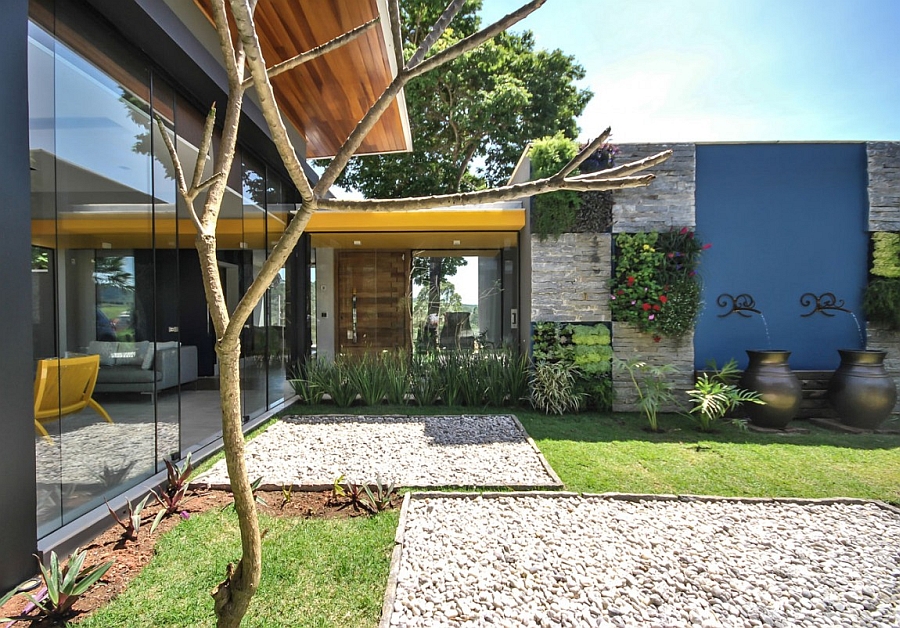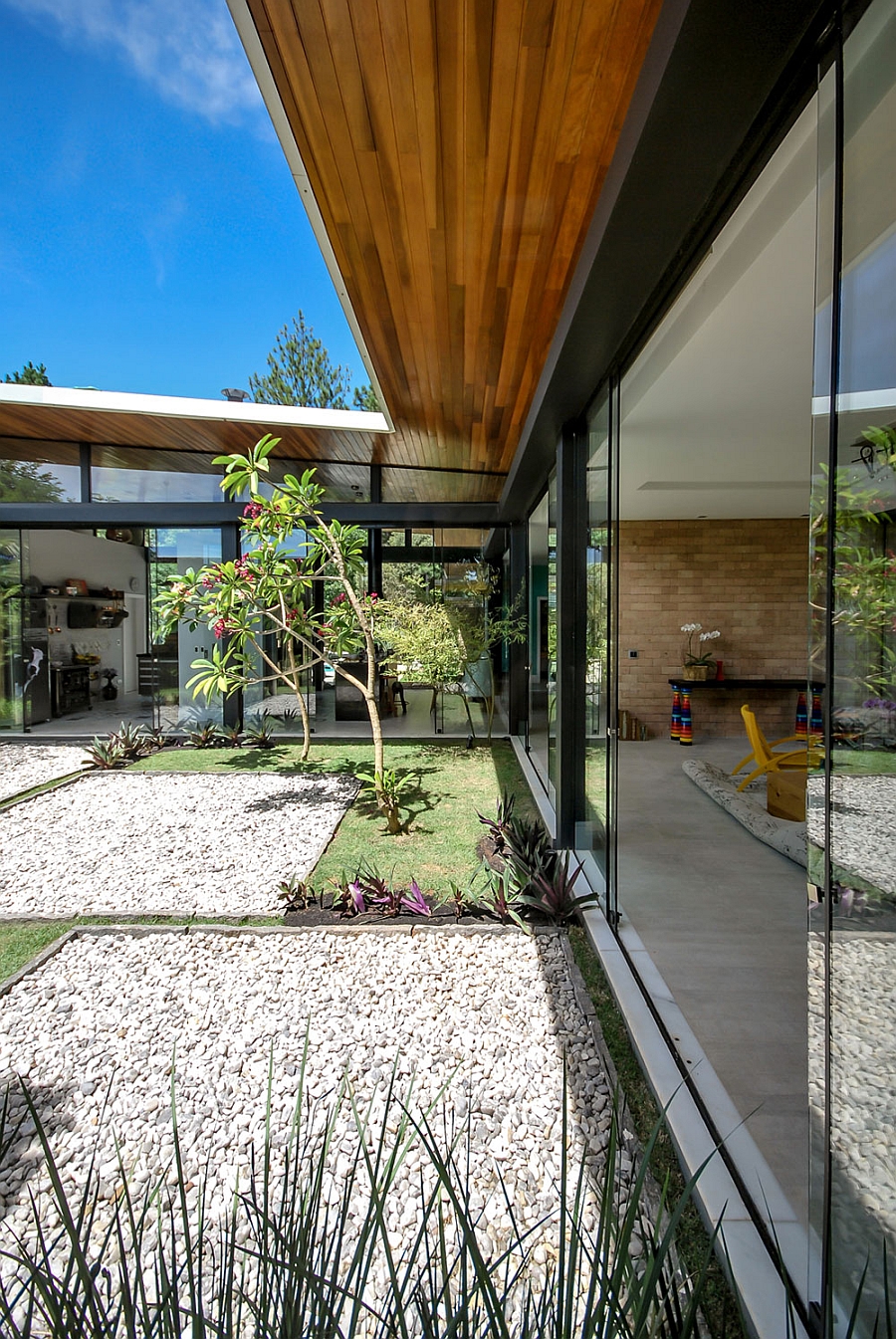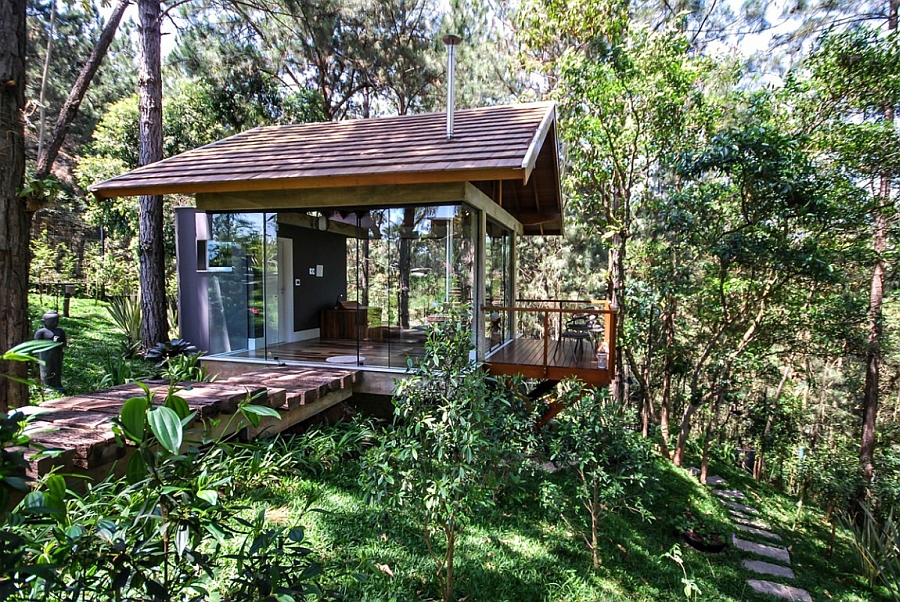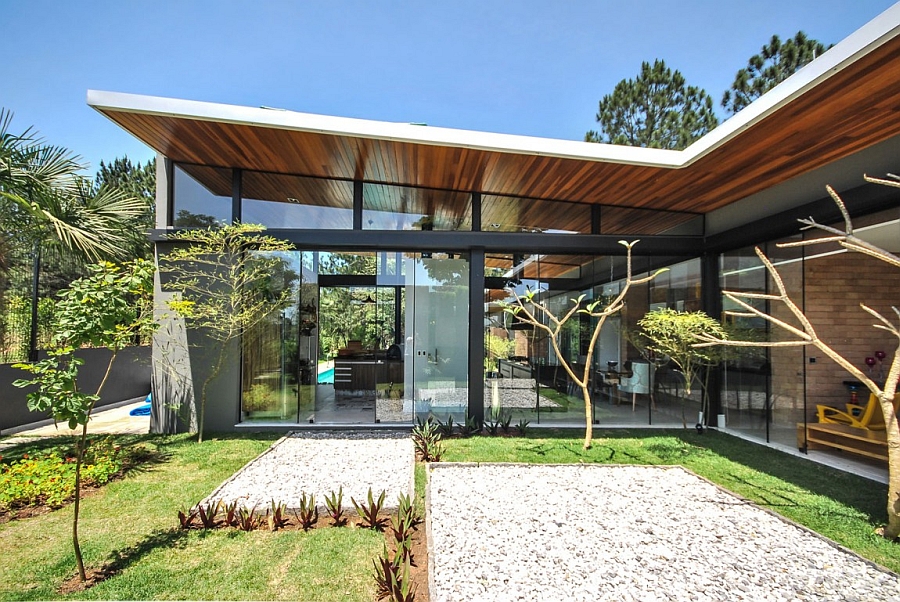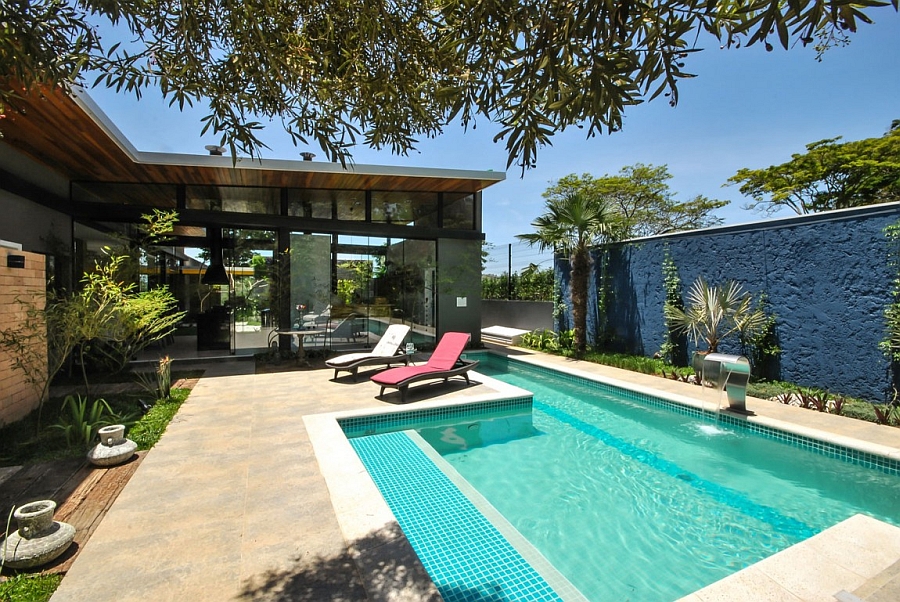 While the main structure of the house features the living area with a smart kitchen and dining space that are visually connected with the gardens and pool area outside, the second unit contains the private quarters. A gorgeous pathway surrounded by greenery leads to the private deck in the rear, which offers a serene and charming vantage point. Rustic materials coupled with glass and steel give the home a relaxed vibe, while pops of yellow and blue enliven the interior.
Combining modern comfort with the allure of a secluded escape, the MH House takes nature-centric lifestyle to a whole new level!